20 Things To Do During Fall in San Diego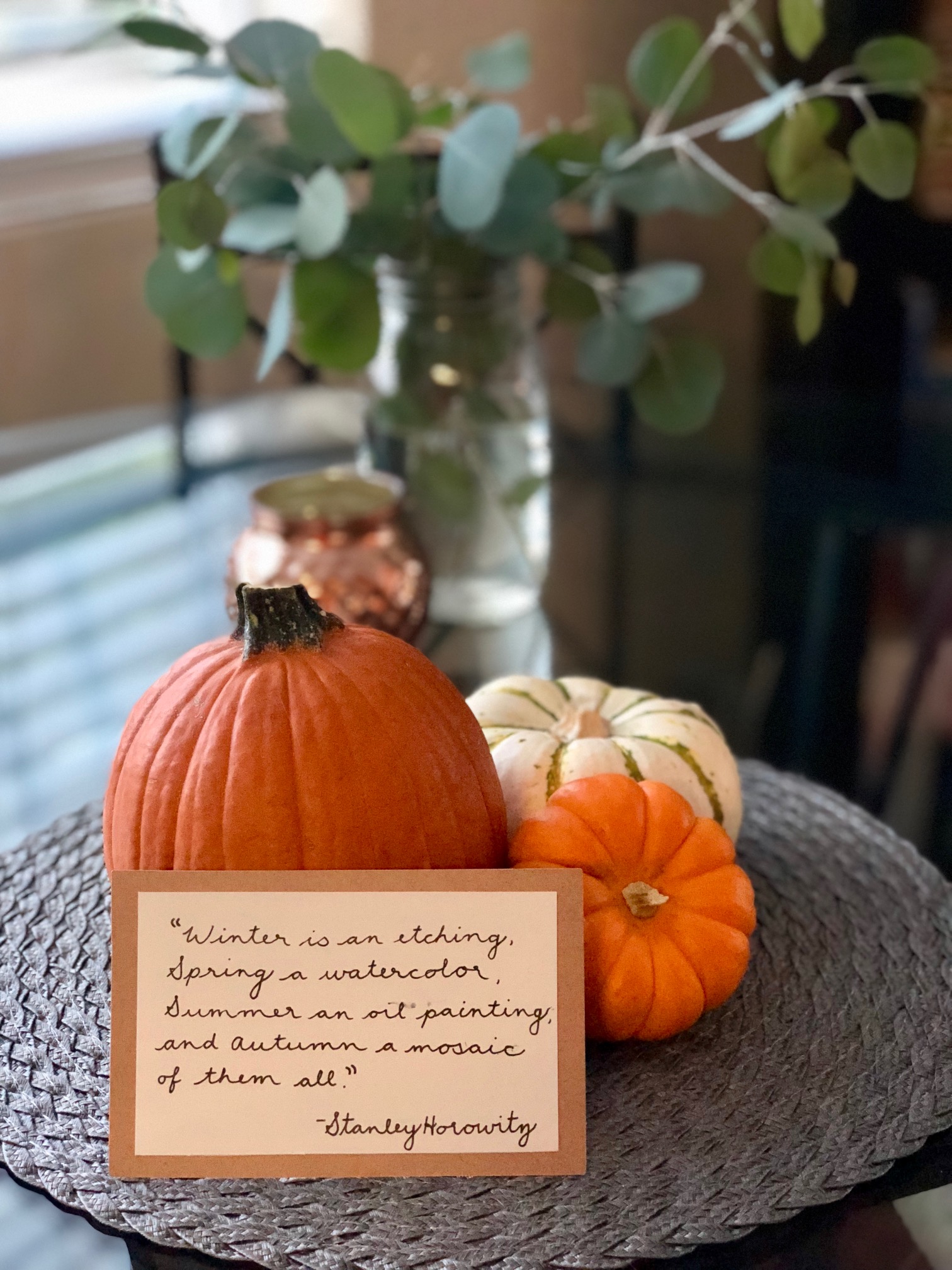 I don't think I'm alone in saying that Fall is one of the best times of the year. There's something so invigorating about watching the leaves slowly change colors, feeling the air gradually become more crisp, and don't even get me started on all of the great holidays and opportunities to gather and celebrate. My little hostess heart just sings with joy and anticipation!
While we don't necessarily get to experience the fullness of the seasons living in Southern California, that doesn't mean we don't like to take advantage of all of the fun Fall activities and traditions. With that in mind, I thought it might be neat to share some of my favorite things to do in the Fall. Some of these are specific to San Diego, but most of them are things you can do anywhere, so without further ado, let's get started!
20 Things To Do During Fall in San Diego
1. Decorate for Fall
It may seem obvious, but one of my favorite and inexpensive ways to decorate for Fall is buying mini pumpkins from Trader Joe's. They always have the best deals on things like flowers and seasonal items, like pumpkins. I like to place them throughout our home to give each room that cozy Fall feeling. I also love lighting scented candles. Not only do they literally brighten up a room, they make your home smell so good.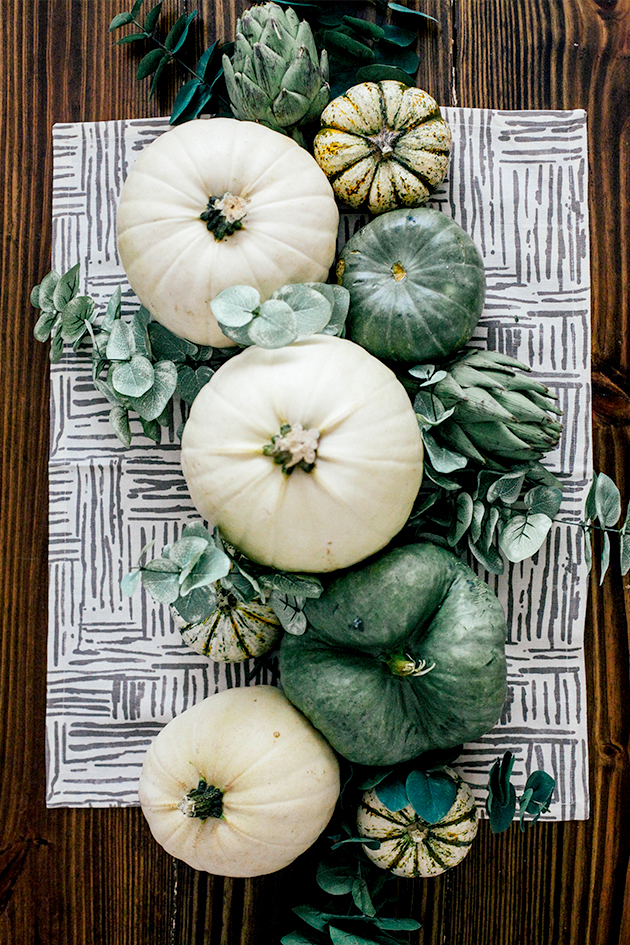 Image borrowed via In Honor of Design
2. Have a Fall movie night
One of my favorite movies to watch once the weather starts to cool down is Harry Potter. Luckily for me, there are eight to choose from! I love cozying up on the couch on a Saturday night with a punch of blankets and some hot apple cider (I pretend it's Buttter Beer!) and watching one of them. Feeling extra adventurous? Dedicate a weekend to a HP movie marathon!
3. Visit the pumpkin patch at Bates Nut Farm
I've been to a few pumpkin patches in the San Diego area and Bates Nut Farm definitely offers the most to do. The pumpkin patch is open from the end of September through Halloween day. Weekday hours are 9:00am to 5:30pm and weekends they're open 8:30am to 6:00pm. Admission is free, but parking on the weekends will cost you $5 (cash only!) They usually have a variety of food trucks, vendors, and activities. You can take a hayride through the corn maze or simply wander about. They also have a great selection of pumpkins to choose from and the farm is massive, so you can easily spend an afternoon wandering the grounds.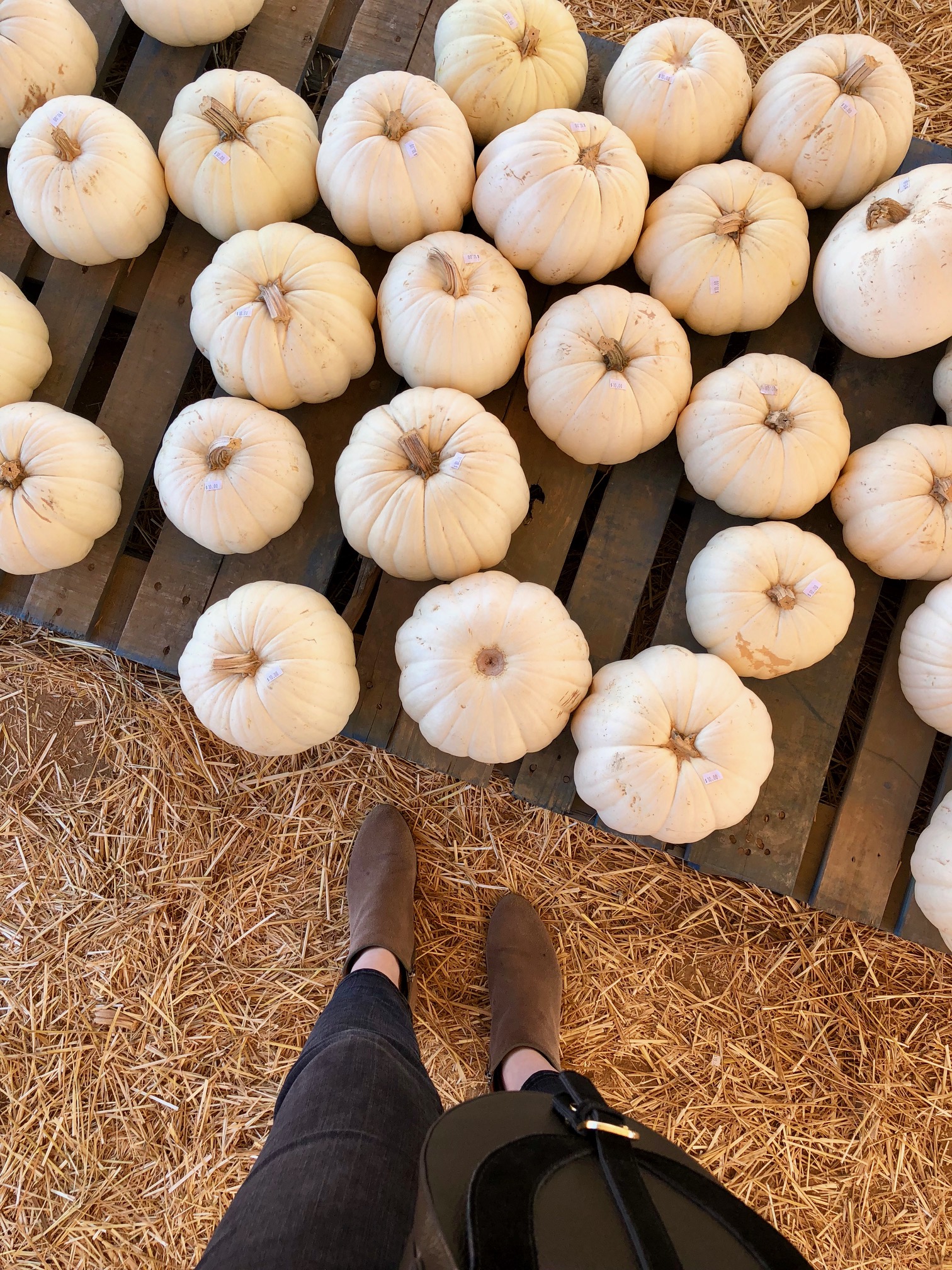 4. Do some Fall baking
I love baking, and baking in the Fall when it's actually cool outside and you don't mind turning your oven on, is the best. Of course, you can always go traditional with pumpkin bread, pumpkin chocolate chip cookies, or good ol' pumpkin pie, but I also enjoy whipping up a seasonal fruit crisp this time of year.
5. Go apple-picking in Julian
Julian is known for its excellent apple-picking and fortunately for us, it's only a short 50-minute drive away. There are numerous u-pick orchards to choose from. Most will advertise what variety of apples they currently have available for picking. Sadly, the majority of them are picked over at this point, so they are closed for the season, but make sure to mark your calendar early for next year!
6. Make soup for Sunday night dinner
I know many people imagine different varieties of butternut squash soup when they think of Fall soups. I, however, do not particularly like butternut squash. Instead, I would love to try out this Cream of Sweet Potato Apple Soup.
I know many people imagine different varieties of butternut squash soup when they think of Fall soups. I, however, do not particularly like butternut squash. Instead, I would love to try out this Cream of Sweet Potato Apple Soup. It sounds like the perfect cozy dinner to make, especially on a rainy night.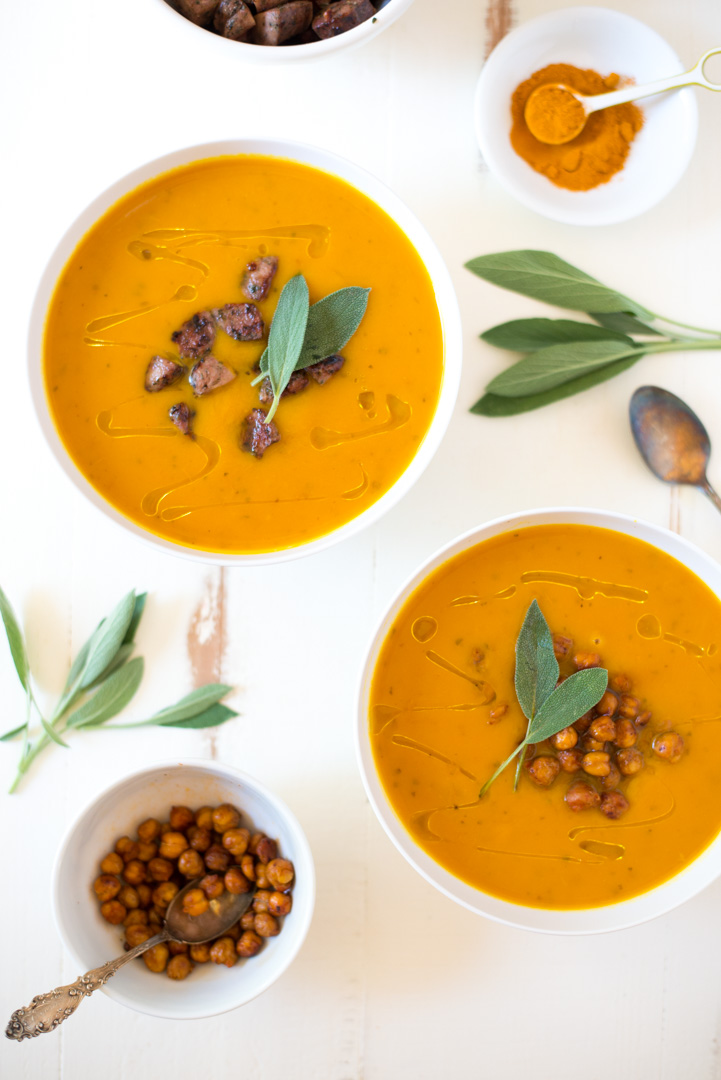 Image borrowed via Real Food Whole Life
7. Attend (or even participate in!) a chili cookoff
Every year right around Halloween, our church hosts a chili cookoff. I've entered it once before and while I don't like to brag, I did end up coming in second place...Even if your chili game isn't up to snuff, it's always fun to attend and taste test the many varieties of chili. You'd be surprised at how differently people make their chili from one another. Spicy, sweet, vegan, there's something for everyone. You can also check out the SoNo Fest & Chili Cookoff on December 3rd!
8. Host a Friendsgiving dinner
For the past several years, some of our good friends have hosted a Friendsgiving dinner every year right before Thanksgiving. It's one of my favorite "holidays" of the year. I love it because everyone is in charge of preparing only a couple of dishes, so we all tend to bring our A-game. It also doesn't hurt that my friends are all phenomenal chefs and anything they make is delicious.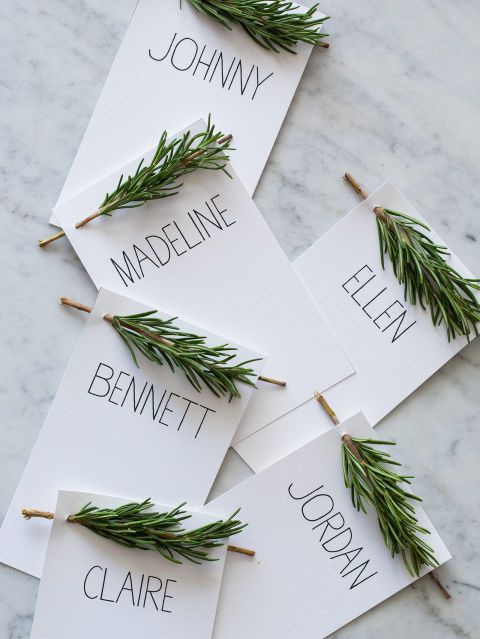 Image borrowed via Spoon Fork Bacon
9. Go to Disneyland
Of course, Disneyland is not in San Diego, but it's only a short hour and 15-minute drive up the 5 freeway, so I'm including it on the list. Personally, I've never actually seen the autumnal decorations at Disneyland in the Fall because we almost always go around Christmastime, but I hear it's lovely. It's also nice going to Disneyland once the weather starts to cool down a bit because it makes walking around the park a much more enjoyable experience.
10. Participate in a Trunk-or-Treat
This is another event that our church hosts every Fall. It's actually combined with the chili cookoff each year, which makes it a great time for both children and adults. I love that trunk-or-treats provide a safe alternative for kids to come and collect candy for Halloween. Some people like to go all out and turn their trunk into a full-blown production. We'll be participating this year. We're thinking of just leaving all of the crap we keep in our trunk and calling it a horror theme. It's so messy, it's scary! ;p Plus, there are always a bunch of other fun activities and tons of good food (read, chili). For more fun on Halloween Day, be sure to check out the Paradise Hills Trunk-or-Treat!
11. Visit your local Farmer's Market
This is a great activity for any time of year, but it's particularly fun in the Fall when it's not sweltering outside. I also love picking up some in-season produce because I find that it tastes better and is more reasonably priced. If you're in the San Diego are, my favorite Farmer's Market is the one in Little Italy on Saturdays from 8:00am to 2:00pm. While you're there, make sure to get your caffiene fix at Bump Coffee!
12. Go wine-tasting in Temecula
The temperature in Temecula can get pretty warm, particularly during the Summer months, so this is another one of those activities that's just a heck of a lot more comfortable in the Fall. You can sit back and relax with a tour or do it yourself using one of these helpful recommended self-guided tour maps. One of my favorite wineries is Hart. They allow outside food and drinks and have picnic tables overlooking the entire vineyard, so it's a great place to stop and have lunch.
13. Take your beverage game to the next level
Fall is a great time to experiment with new drink recipes, both hot and cold. There are some great Fall-themed espresso recipes on Pinterest, like this delicious-looking Maple Latte or this wildly decadent Pumpkin Chai Latte. And for the adults, perhaps some Fall Harvest Sangria or an Orange Cinnamon Whiskey Smash? The possibilities are pretty endless and you can always change up ingredients based on your preferences.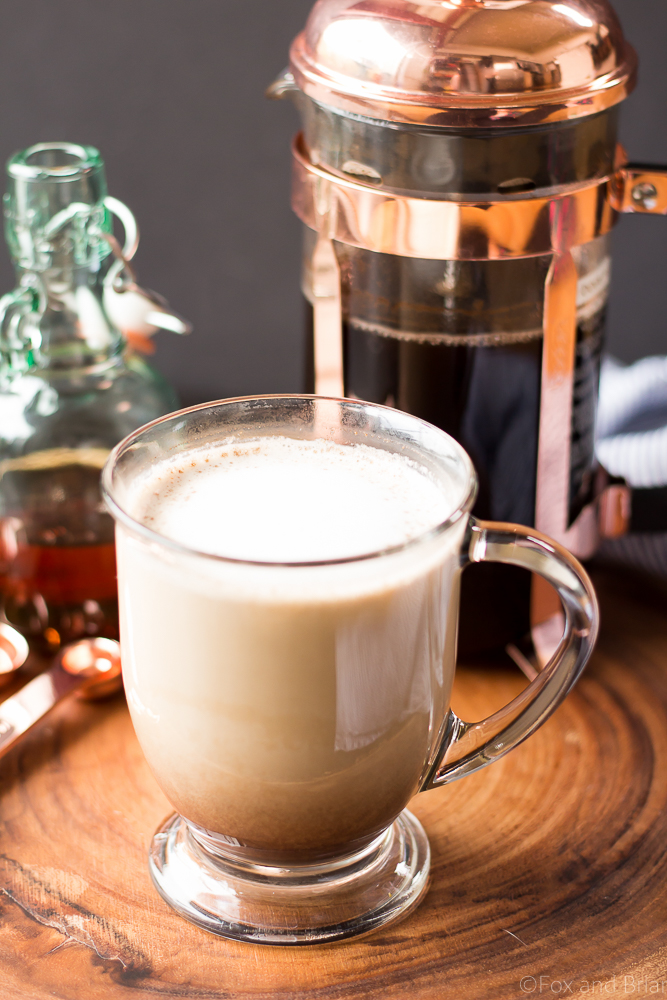 Image borrowed via Fox and Briar
14. Plan an afternoon picnic
Any opportunity to get outside and enjoy the cooler weather is one worth taking advantage of, in my opinion. One of my favorite things to bring to a picnic is a variety of cheeses and crackers. You can get really fancy and look up different cheeses to pair with different types of fruits and spreads, if you're feeling adventurous. I find that goat cheese always pairs really nicely with honey or apricot preserves and brie cheese goes well with thinly sliced apple. To finish off the meal, add some smoked almonds and a bottle of bubbly water (or wine!) and you've got the makings for the perfect afternoon. Looking for a great picnic spot? Try Kate O. Sessions Memorial Park!
15. Treat your skin to a facial
If your skin is anything like mine, it gets really dry as the weather starts to cool down and there's not as much moisture in the air. While I love the colder temps, I'm not a fan of dry skin. I love doing at-home face masks once or twice a week, but sometimes your skin just needs a little extra love. Why not treat yourself to a facial at a favorite spa? It's a great way to relax and pamper yourself and leaves your skin feeling hydrated and happy. I'm actually going to get one this weekend at Angelica B Beauty. I've never been, but they have phenomenal Yelp reviews, so my expectations are set pretty high. If all goes well, I'll be posting about my experience in an upcoming blog post.
16. Cozy up in front of the fire with a book
I'm sure you can easily guess one of my favorite books to read in the Fall; or rather, one of my favorite series. Every year, around the end of September/early October, I love rereading Harry Potter. Can you honestly picture anything better than being cozied up on the couch on a rainy day with a cup of hot tea and a blanket, imagining yourself winding through the rolling hills of the English countryside on the Hogwarts Express or roaming the castle grounds after the first snowfall? I can't. Don't have a fireplace? No worries; I've got you covered! Check out this 6-hour-long Yule Log YouTube video with crackling fire sounds and crank up the space heater to create the perfect atmosphere.
17. Enjoy breakfast in bed
Is there anything better than breakfast in bed on a lazr Saturday morning? And the nice thing is, you don't necessarily need someone to make it for you. Who says you can't whip up the fixings for a great breakfast and then hop back in bed to eat it? In the Fall, I love throwing puréed pumpkin into different things like overnight oats, waffle mix, pancake mix, you name it. Add a little vanilla extract and some pumpkin pie spice and you can basically make anything pumpkin pie-flavored. With breakfast in bed, it's fun to get fancy: make some coffee in a French press, throw together a Fall fruit salad, maybe even a little vase of freshly cut Eucalyptus branches to create the perfect Fall ambience.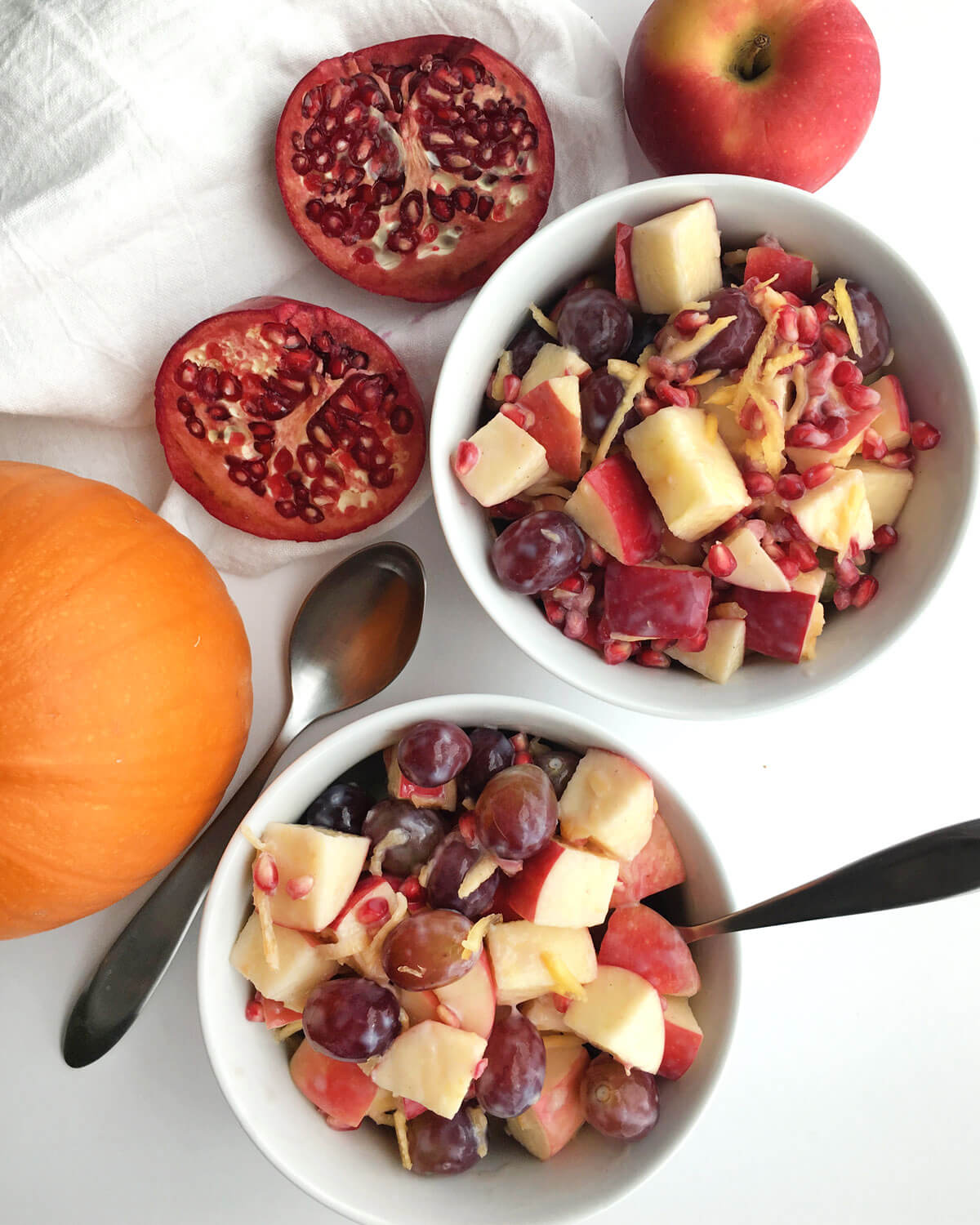 Image borrowed via Karissa's Vegan Kitchen
18. Relax at the beach
Fall is a great time to head to the beach in San Diego because tourist season is mostly over by this point, but the weather is beautiful year-round, so you can enjoy a great day in the sun and sand, but avoid the hoards of people. You'll find that parking is a lot easier to come by and prime towel real estate abounds. My favorite beach in the San Diego area is Carlsbad State Beach. It tends to be less crowded than the more Southern beaches and it's extremely long, but not very deep, so when you find a spot to sit, you typically won't have anyone else in front of or behind you.
19. Go on a hike to take in the Fall foliage
There's no shortage of beautiful places to hike in San Diego, but for a nice one during the Fall, I recommend Elfin Forest in Escondido. There are tons of trees, so if you're hoping to see some beautiful Fall leaves, you'll be in luck. It has some great trails and since it's somewhat removed from the city center, I find that there usually aren't too many people. The reserve is open every day from 8:00am to approximately 30 minutes before sunset (actual closing time is posted at the trailhead) and the parking is free.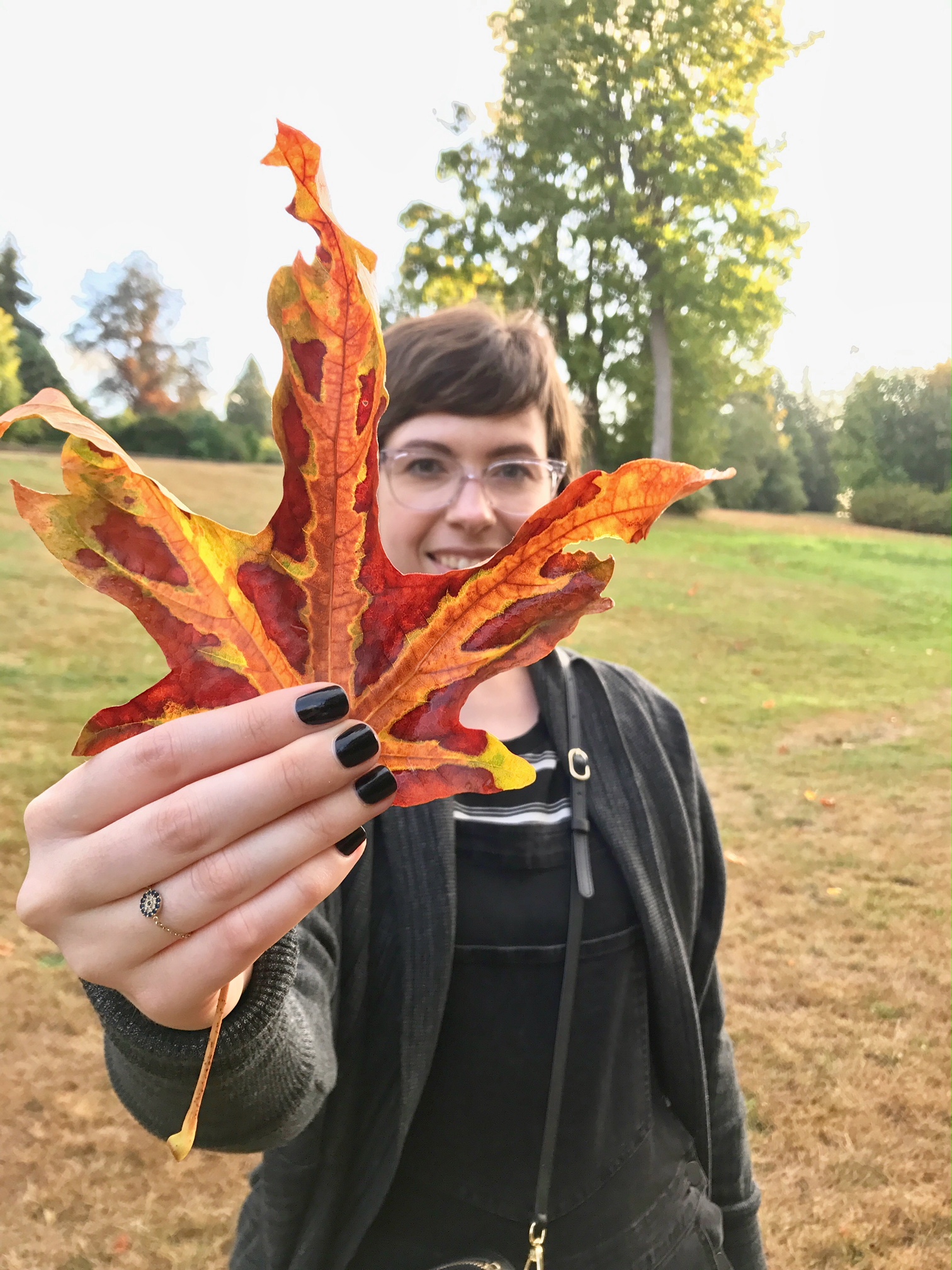 20. Attend one of the many festivals
San Diego is a lively, bustling city full of numerous activites and sites to see. In the Fall, you can catch some great events and festivals like the Miramar Air Show, Old Towne's Fall Festival, or the Annual Mother Goose Parade. There's something happening every weekend and most of them involve food, so you're bound to have a good time. Looking for more? Check out this comprehensive list of festivals and events to stay in the loop.
I hope you've enjoyed this list of things to do in the Fall in San Diego and in general. If you try any of them out, be sure to let me know in the comments and share any ideas you have for Fall fun!
Thanks for stopping by and as always, thanks so much for stopping by.