Elizabeth Suzann Clyde Jacket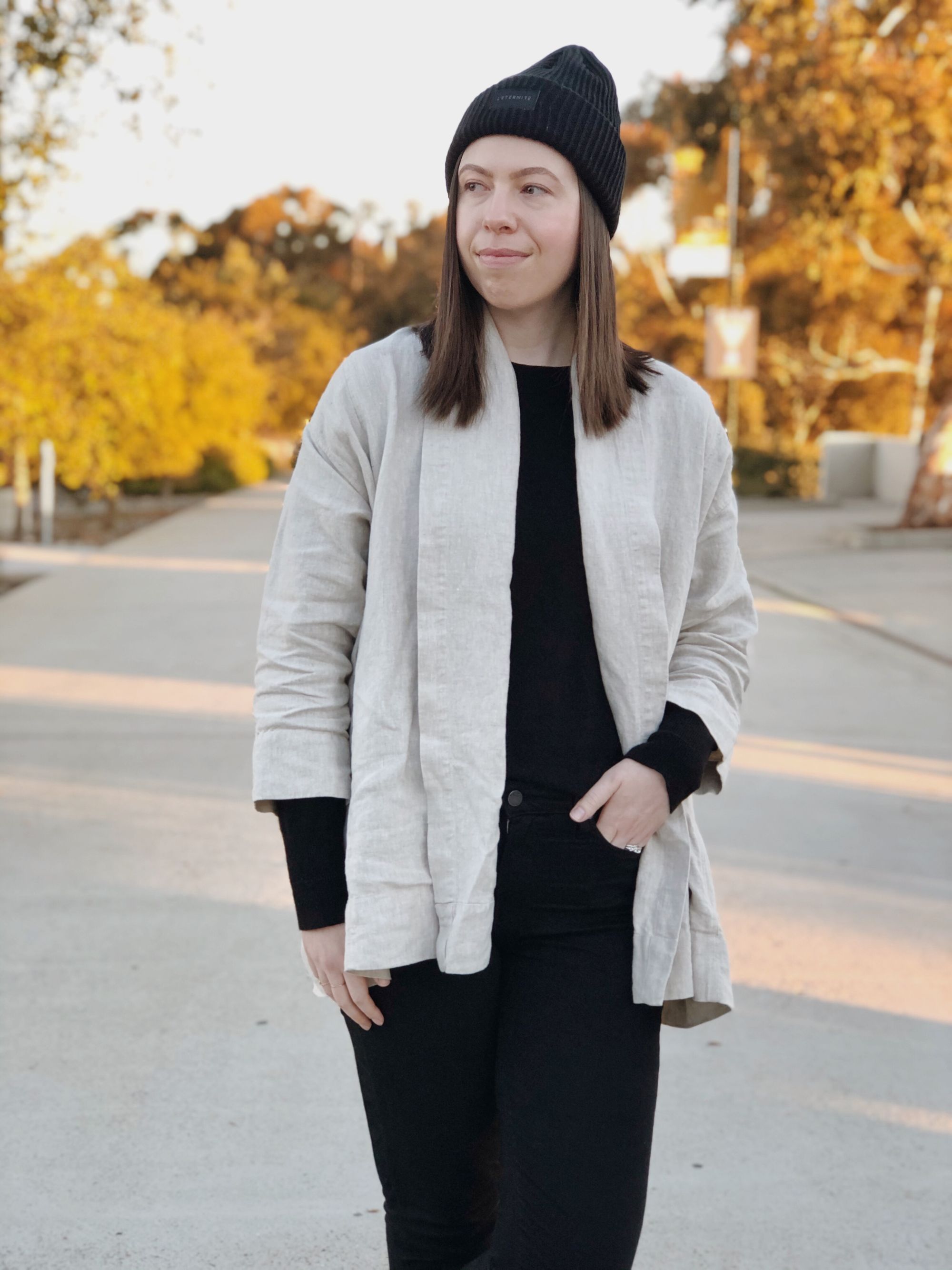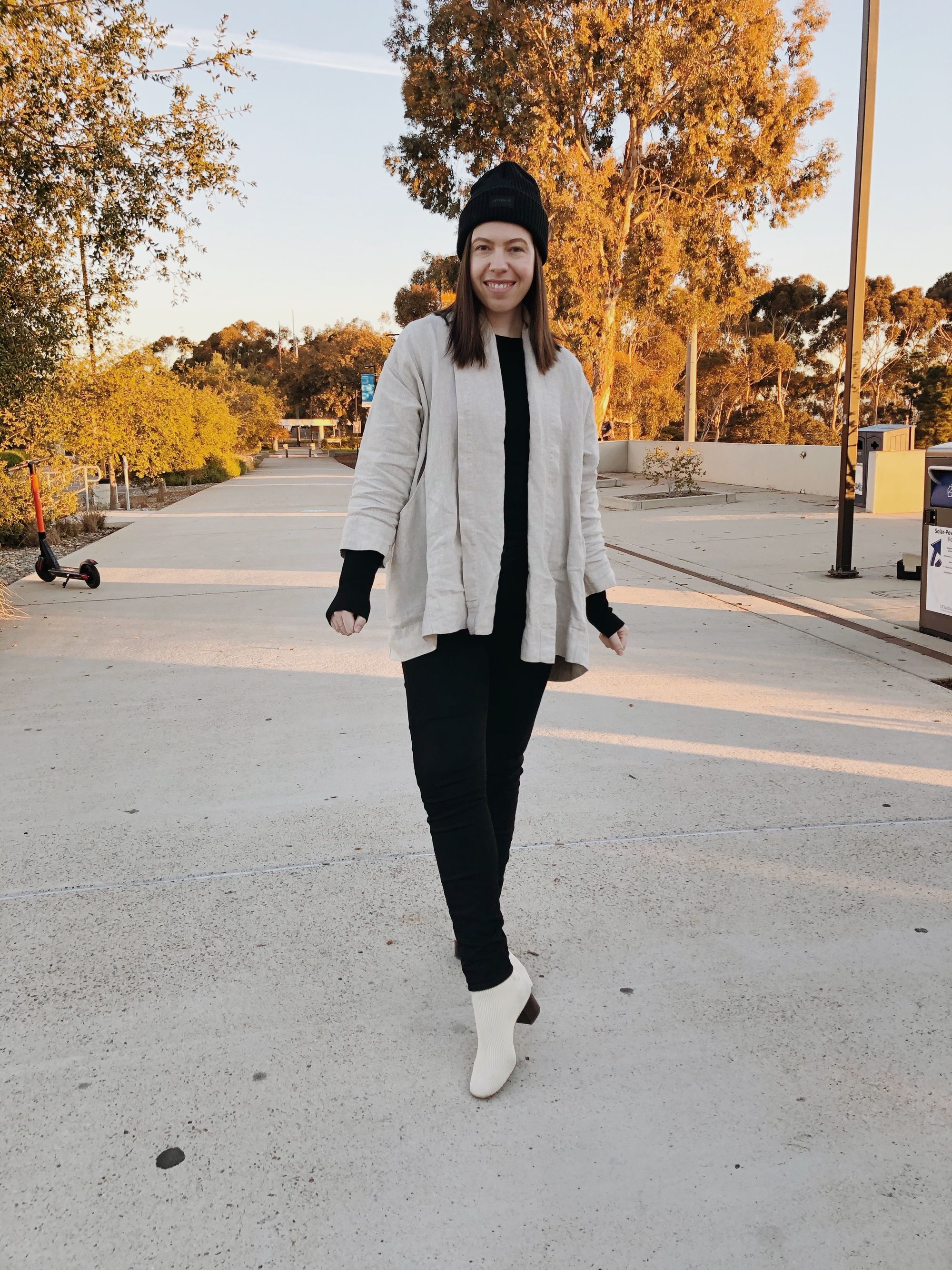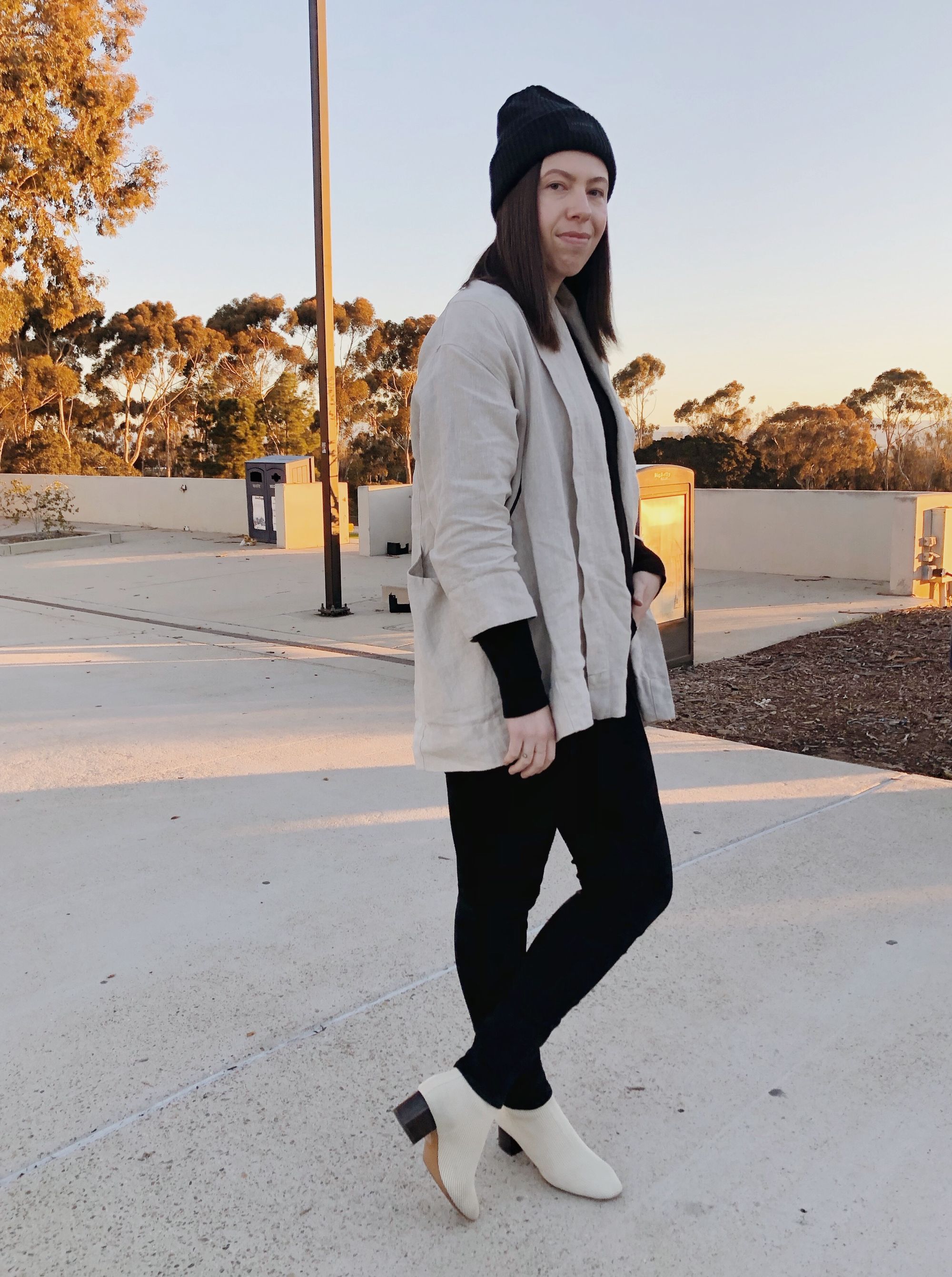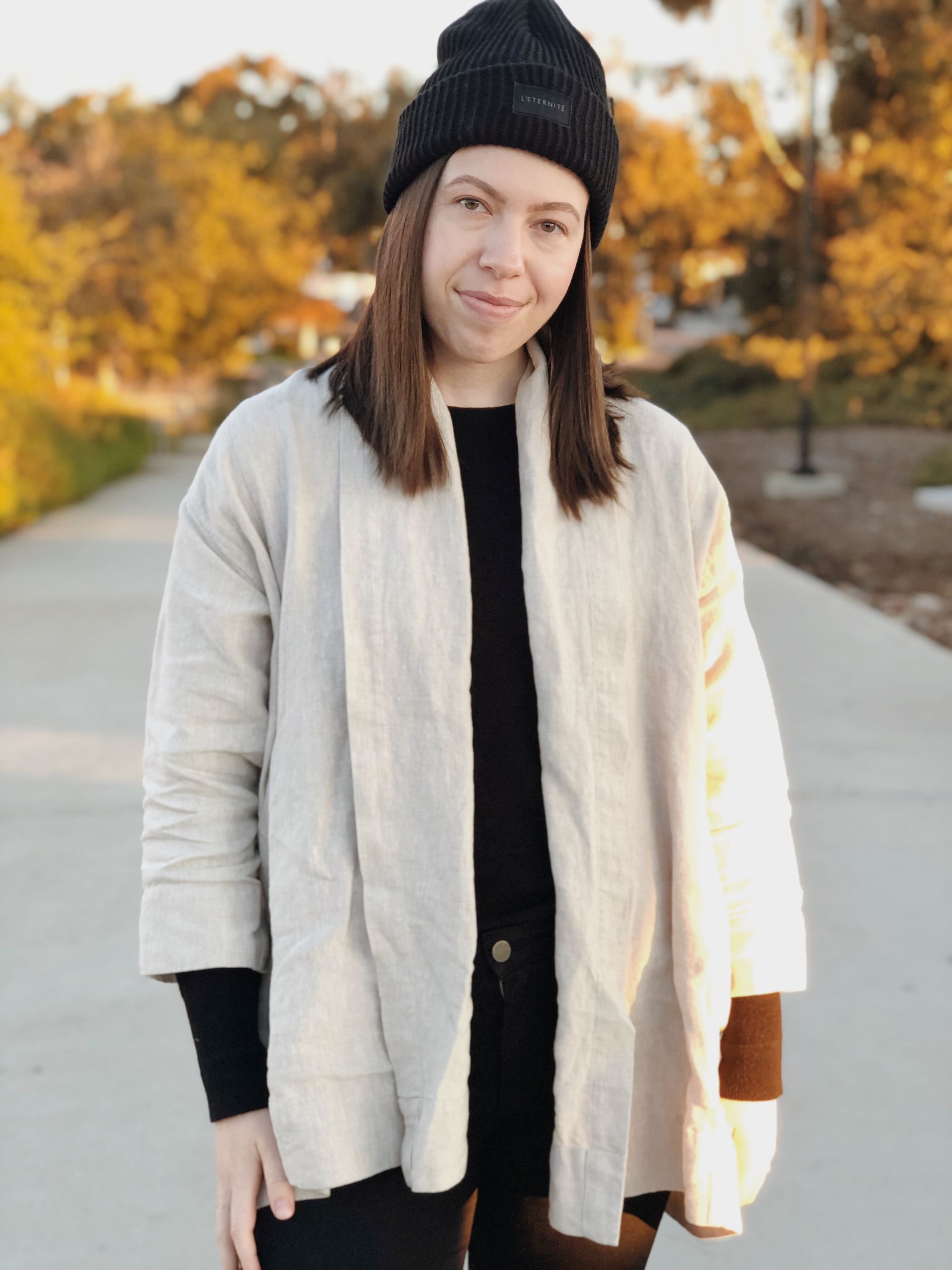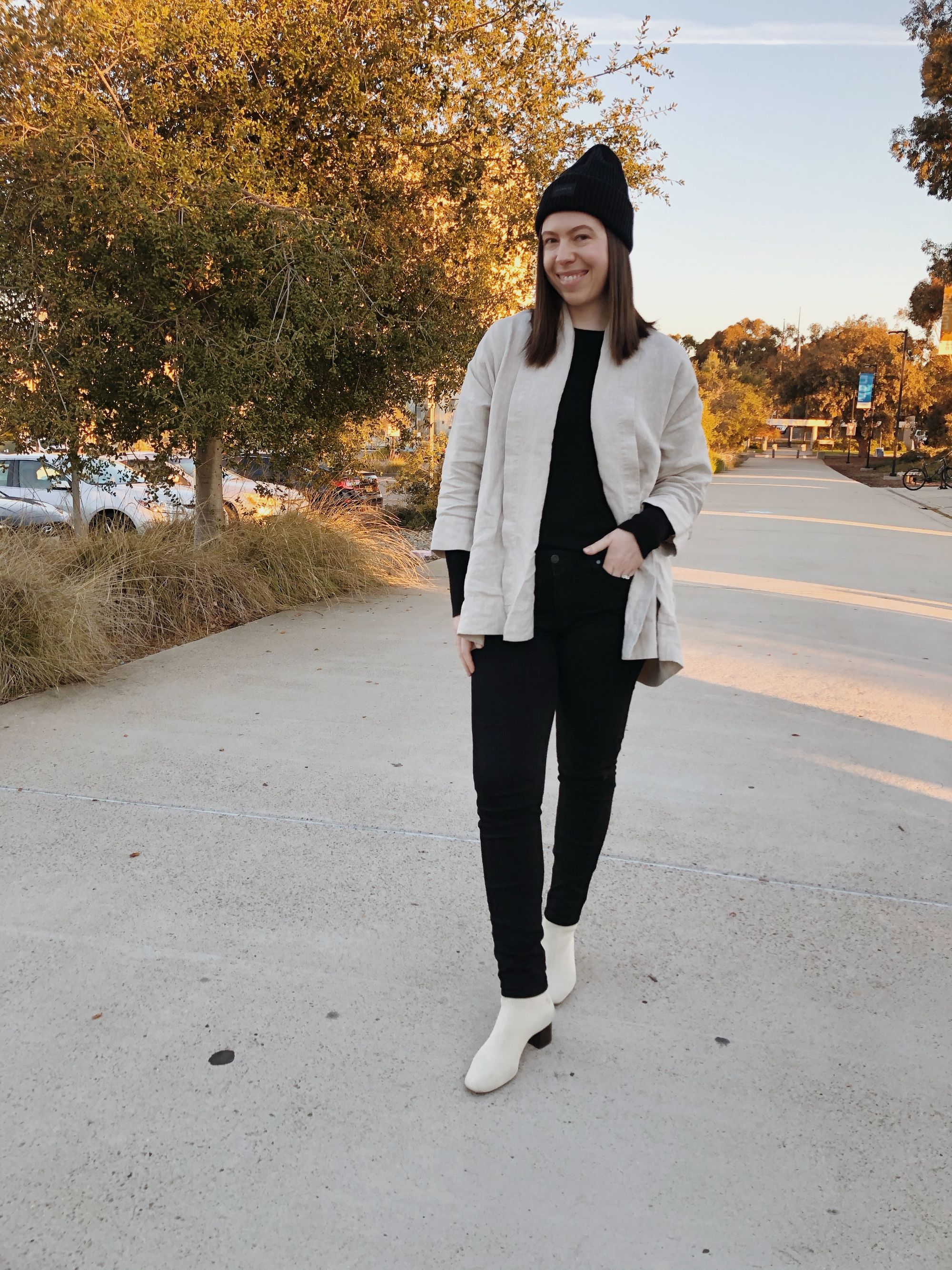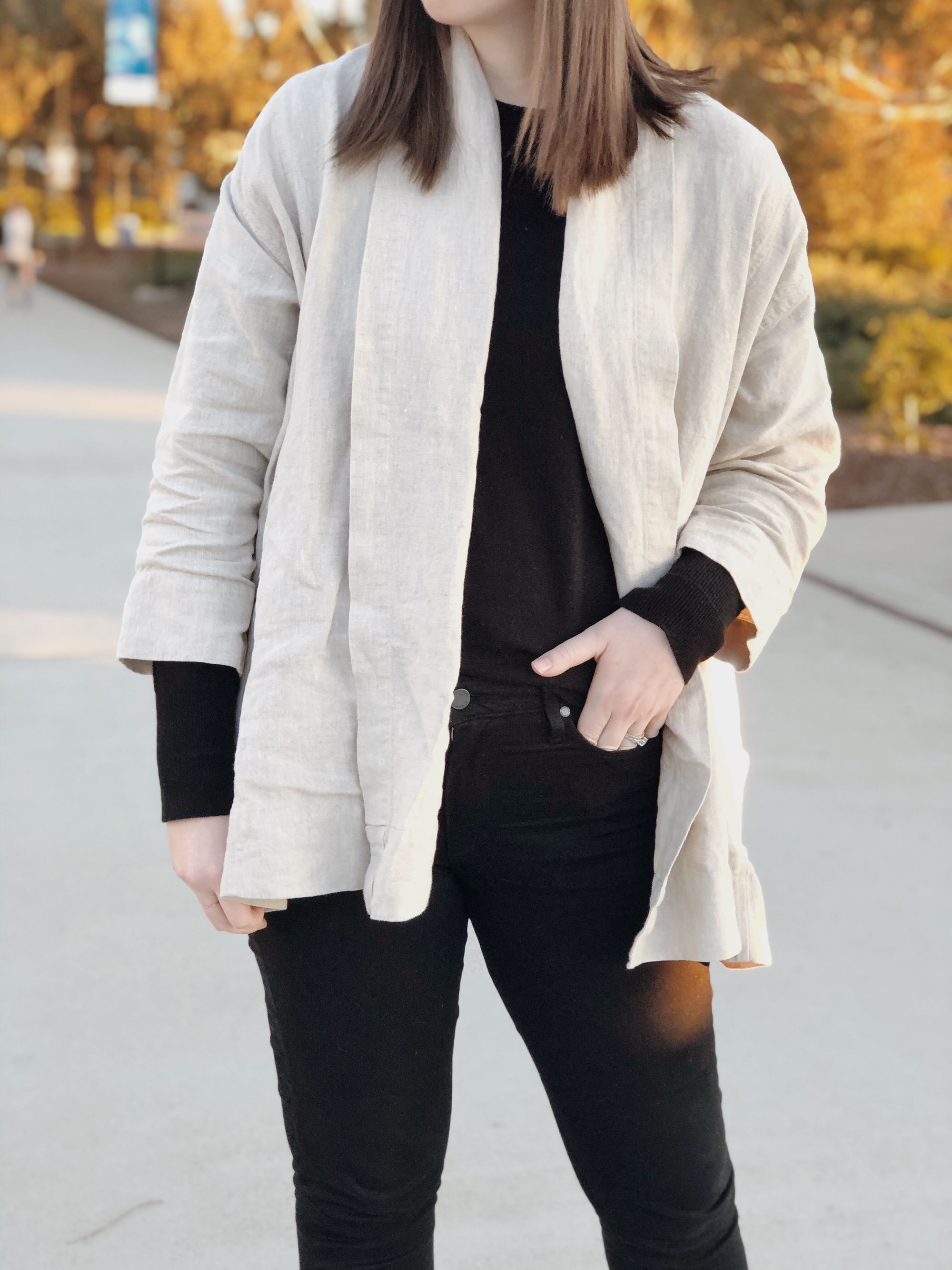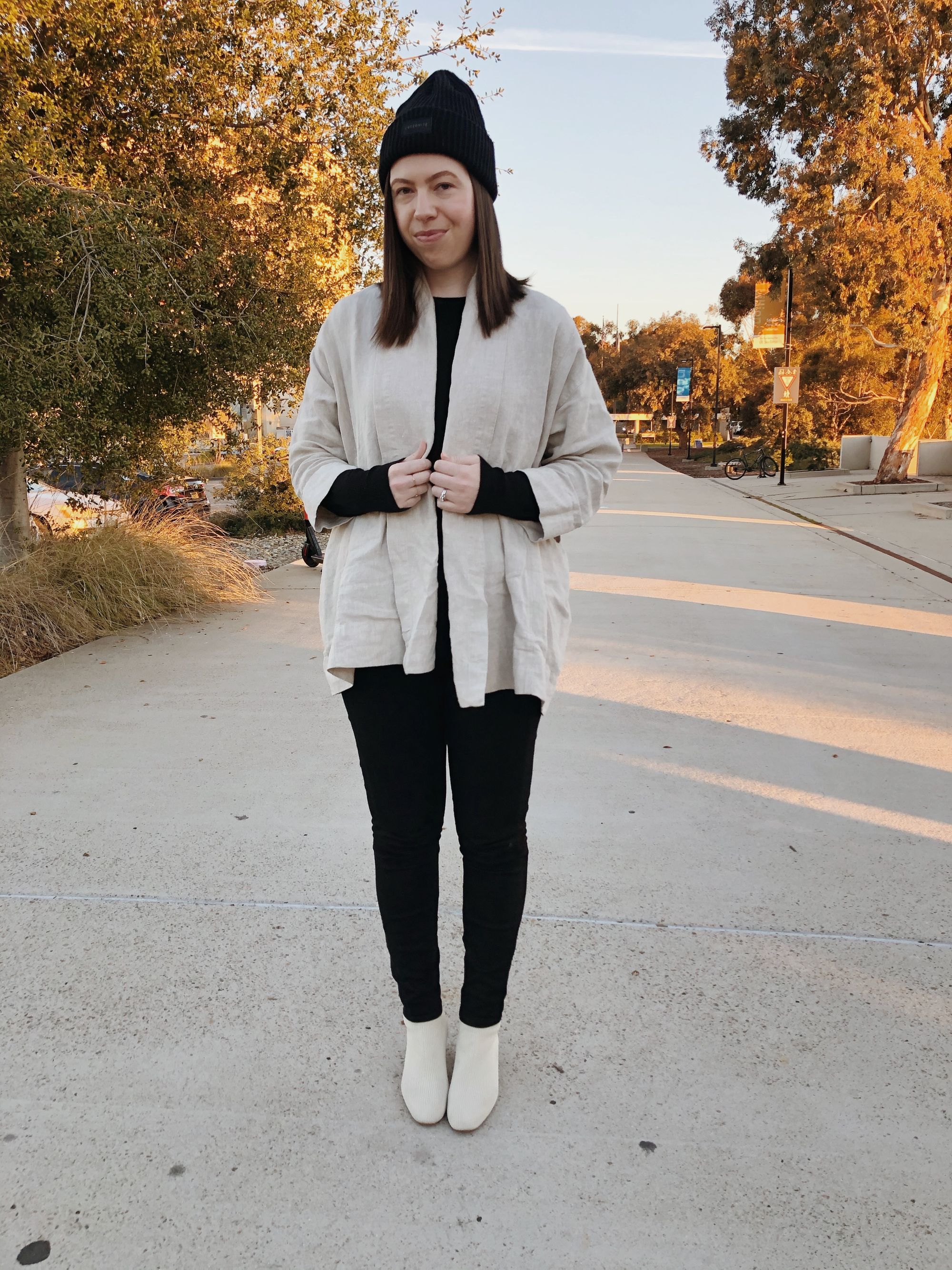 Happy New Year! I hope you had a restful and enjoyable holiday season and that you were able to spend quality time with loved ones. I went back to work last Thursday and we took down all of our Christmas decor on Sunday, so I'm feeling a little melancholy, as is often the case for me during the month of January. However, I am determined to not let the Winter Blues get me down too much because I just know it's going to be a great year!
Today, I have a really exciting post to share with you, as it features this beautiful Clyde Jacket from inimitable designer extraordinaire, Elizabeth Suzann. When I reached out to the ES team towards the end of 2019 about a potential collaboration, I was floored and beyond delighted that they agreed to gift me this work of sartorial art, and boy oh boy, it did not disappoint. Every time I wear it, I feel like I'm living out my fantasy of being a hip artist who lives in a third-floor walk-up in Williamsburg, works as a barista at a nearby coffee shop during the day, and whose entire apartment is littered with oil paints and drying canvases. You laugh, but you know exactly what I mean.
So let's talk about the details of this jacket. I selected the midweight linen in the color flax because I just love the natural look of it. The one problem with linen is that it obviously wrinkles very easily, so having a steamer on-hand is very helpful. And while linen does not provide a lot of warmth, I think it's a great option for people who live in climates that don't get too cold or as a transitional piece between Winter and Spring.
I ordered a size large based on the height and measurements of model, Nyamuoch, in the website photos. While the overall fit and cut is meant to be somewhat boxy and oversized, I was admittedly a little nervous, since I have a very long torso. However, I found both the trunk and sleeve lengths to work quite well for me, and I like the loose drape, as I'm able to layer heftier sweaters underneath.
Let's talk about the price because I know it may cause sticker shock for some. The linen Clyde jacket sells for $245, but let's talk about why. I'm still fairly new to the world of ethical and sustainable fashion, so it's been an adjustment to shift my mindset and shopping habits from spending less money for multiple (most likely low quality) items to spending more money for a single well-made garment, but I'm also learning that I'm not only paying for an item that will be part of my wardrobe for years to come, but also for employees to be paid fairly, for sustainable fabrics and packaging, and for small businesses to thrive.
In summary, the Clyde jacket is a dream come true and every bit as lovely as I knew it would be. I see a long and fruitful relationship in our future.