Hey, friends! Coming at you with some hot off the presses blog content today! I've been getting lots of requests for a curated post of my favorite pieces from the brand, Everlane. Well, folks, ask and you shall receive.
If you've been following my blog and/or Instagram, you know that my love for Everlane runs deep and wide and has spanned across the past four years. That's like a solid committed relationship. Everlane may as well leave a toothbrush at my place because things are serious.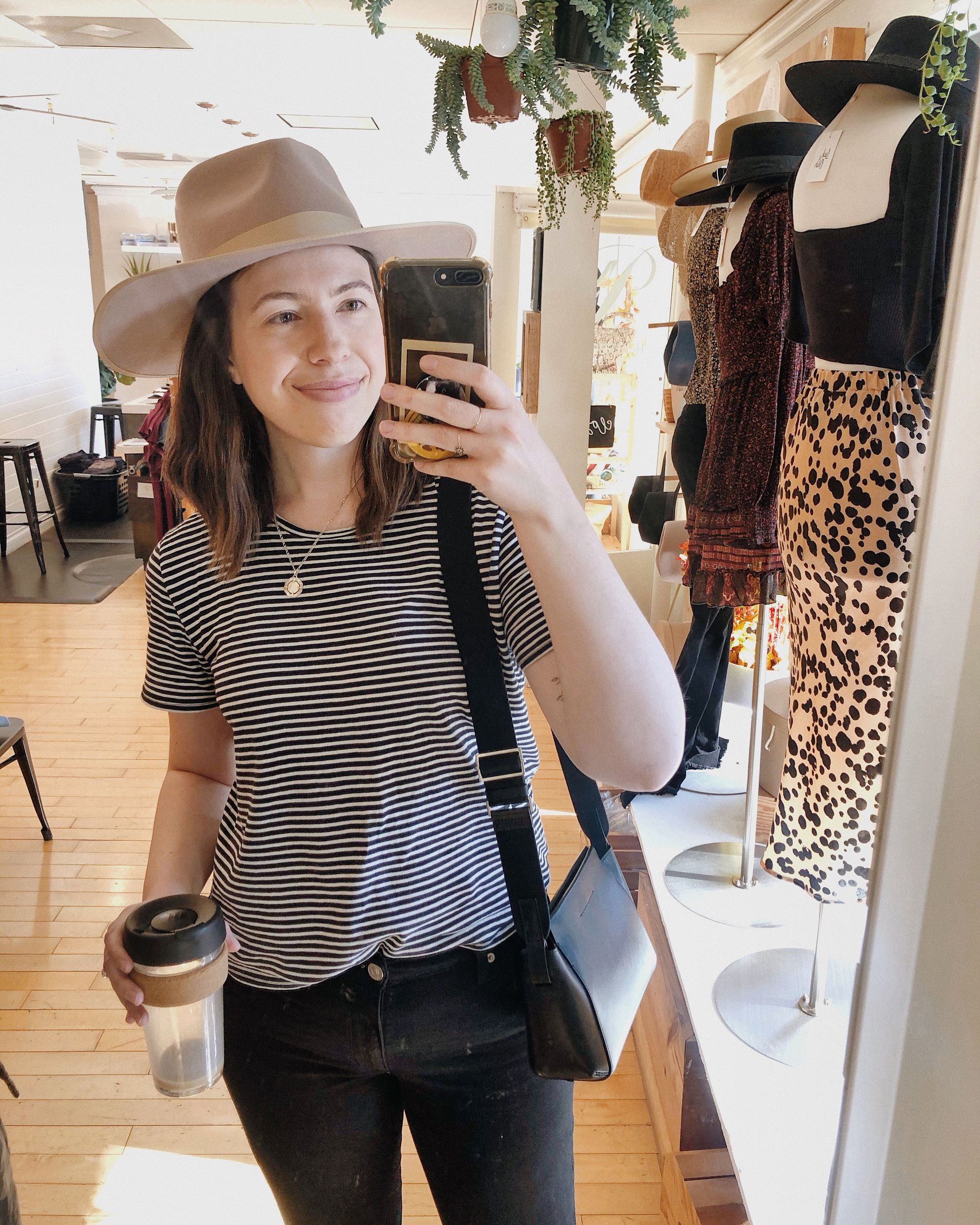 1. The Form Mini Bag: This has been my go-to bag literally everyday since I ordered it. It's the perfect size to carry everything I need, i.e. phone, wallet, sunglasses, keys, chapstick, but not over-stuff it and give myself neck and shoulder problems. The magnetic closure is handy for someone like me who cannot be bothered to zip up a bag every time it's opened, but also doesn't want things falling out of it willy nilly. I also love how the canvas strap contrasts with the leather body to give it more of a casual feel.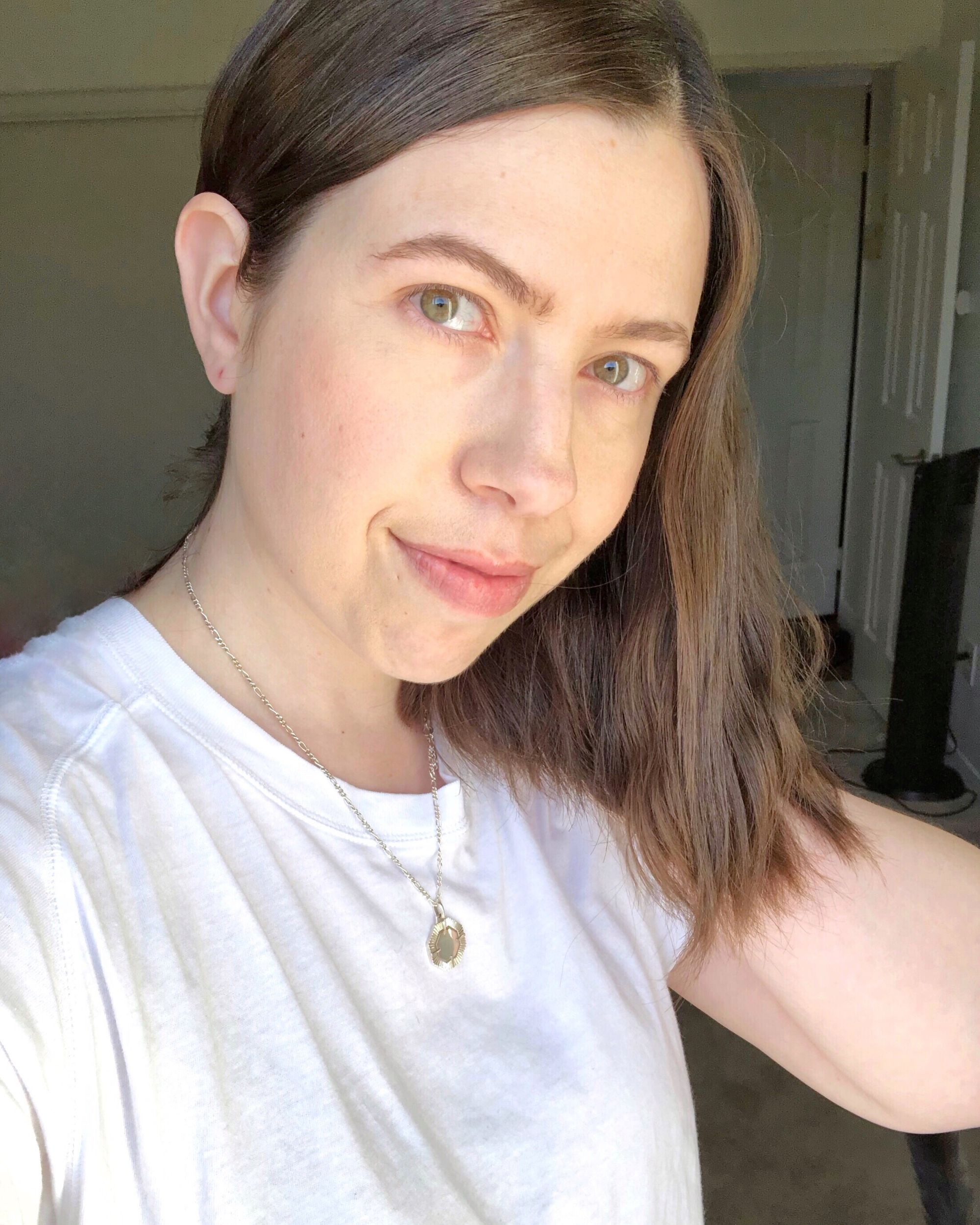 2. The Easy Raglan Tee: I wish I had known about this tee sooner. Quite frankly, I wish I had known what "raglan" meant sooner. For anyone who doesn't know, it just means the torso and sleeves of the shirt are all one piece, instead of how traditional shirts have separate sleeves sewn on. For this very reason, this shirt just works for me! I love the relaxed fit and it has the perfect amount of slouch, without making me feel like I'm wearing one of my dad's undershirts. I also thoroughly appreciate that it's completely opaque. Can I get an, "amen!"?
3. The Cheeky Straight Jean: The first pair of Everlane jeans I ever tried on gave me the impression that I did not, in fact, like Everlane jeans. They ended up being too tight, and we all know how that can sometimes chip away at our self-confidence. Well, last month when we were in New York, I decided to give them another try, albeit, in a different fit. I give you the Cheeky Straight Jeans: the perfect cool girl denim you've always wanted. The best part is, they only cost $78.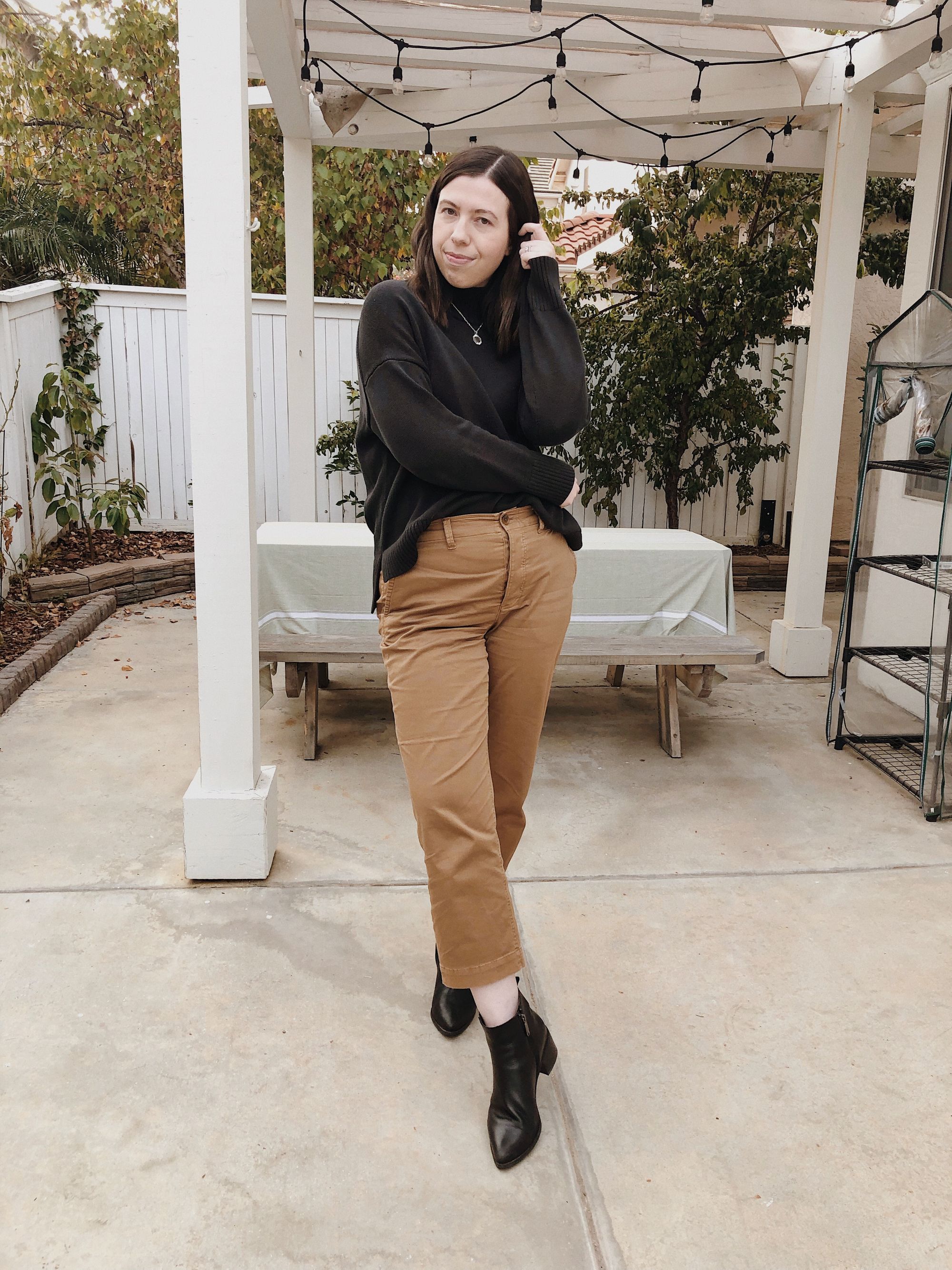 4. The Cotton Turtleneck: Last Fall and Winter, I went all in on turtlenecks. I ended up spending a bunch of money on sweaters from a variety of stores like Aritzia, H&M, and Madewell, but none of them seemed to fit the bill. I'm still convinced that one particular sweater had it out for me and attempted to murder my via asphyxiation every time I tried to put it on. Before long, I discovered the Cotton Turtleneck from Everlane. From the moment I put it on, it was as if all of my previous turtleneck woes were washed away on a river of itchy fabrics and broken dreams.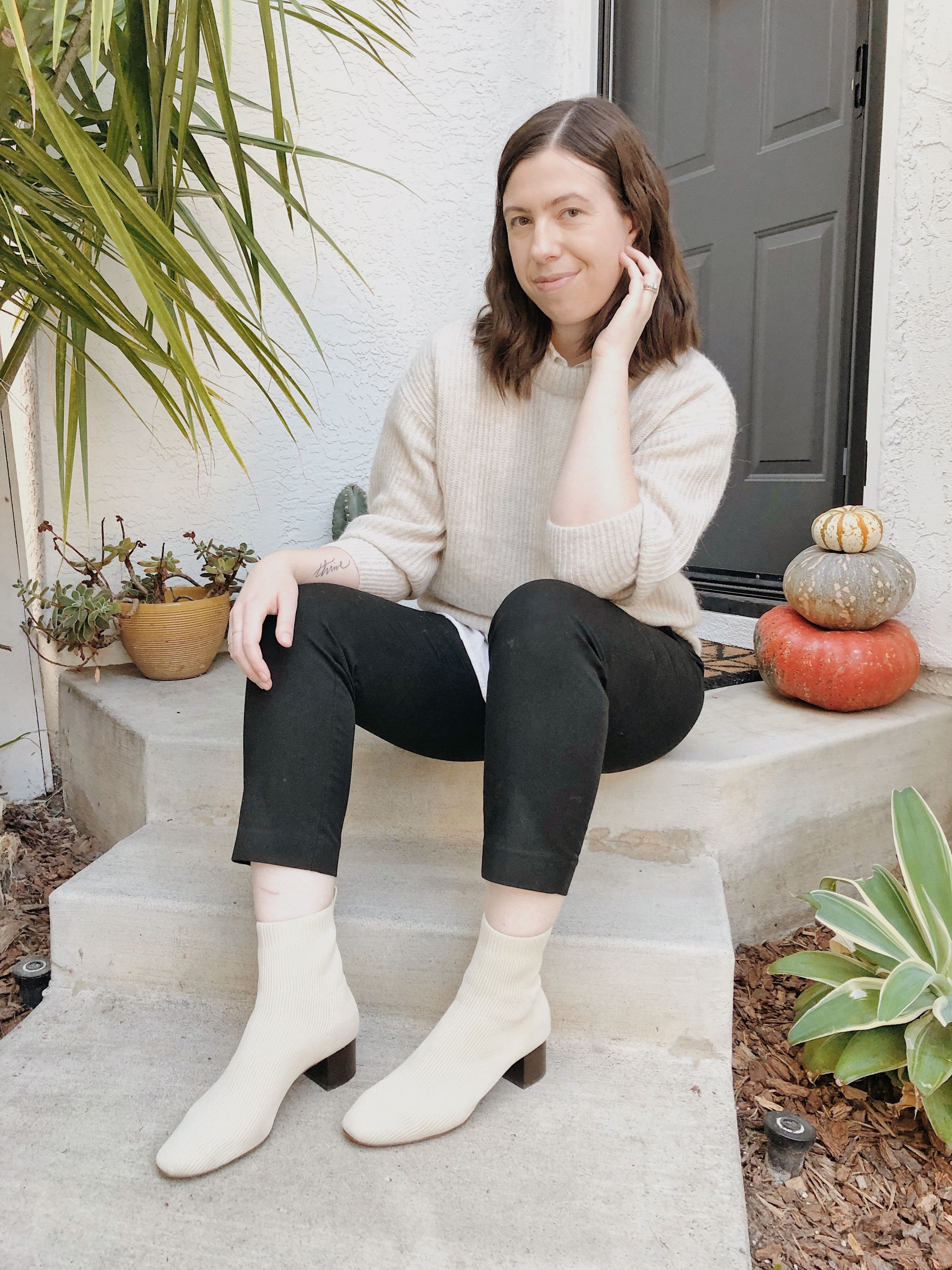 5. The Glove Boot ReKnit: These sleek babies were gifted to me by the lovely people at Everlane. I had serious reservations about them because one- I don't have the slimmest of calves and I was worried they'd hug mine too tightly, and two- I was not convinced that they'd be very comfortable. Well, I'm here to tell you that my voluptuous calves do, in fact, fit perfectly fine, and that I can wear them for hours without any issues. They also come in some really great colors!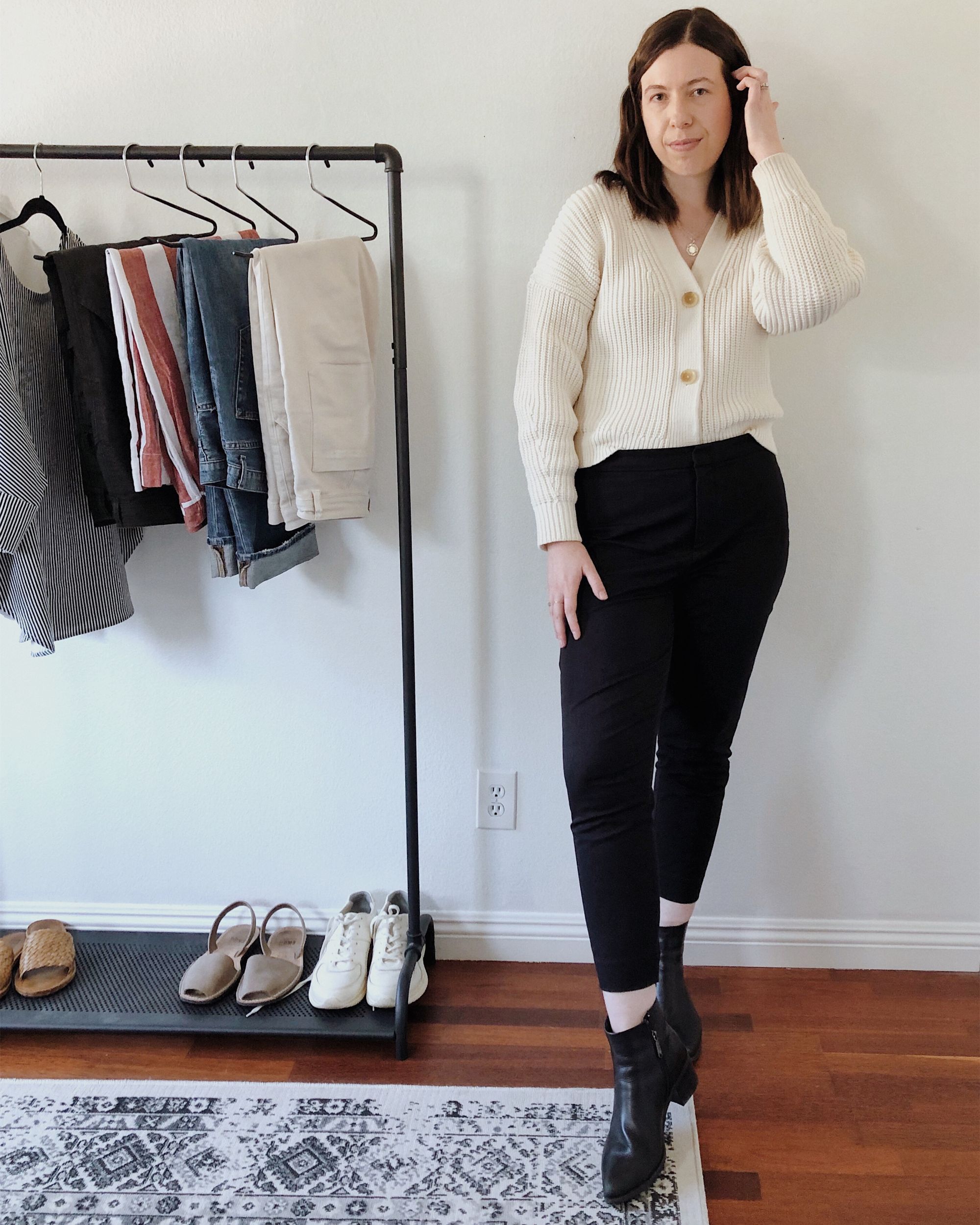 6. The Texture Cotton Crop Cardigan: I love how versatile this little cardigan is. Sometimes I layer it over another top and sometimes, I wear it all on its own because I'm scandalous like that. It's the perfect length for the cool-girl front tuck, but also looks great untucked. The one thing I would say about this sweater is that I did size down one size from my normal based on the sizing the models were wearing, and I feel like that was the right decision.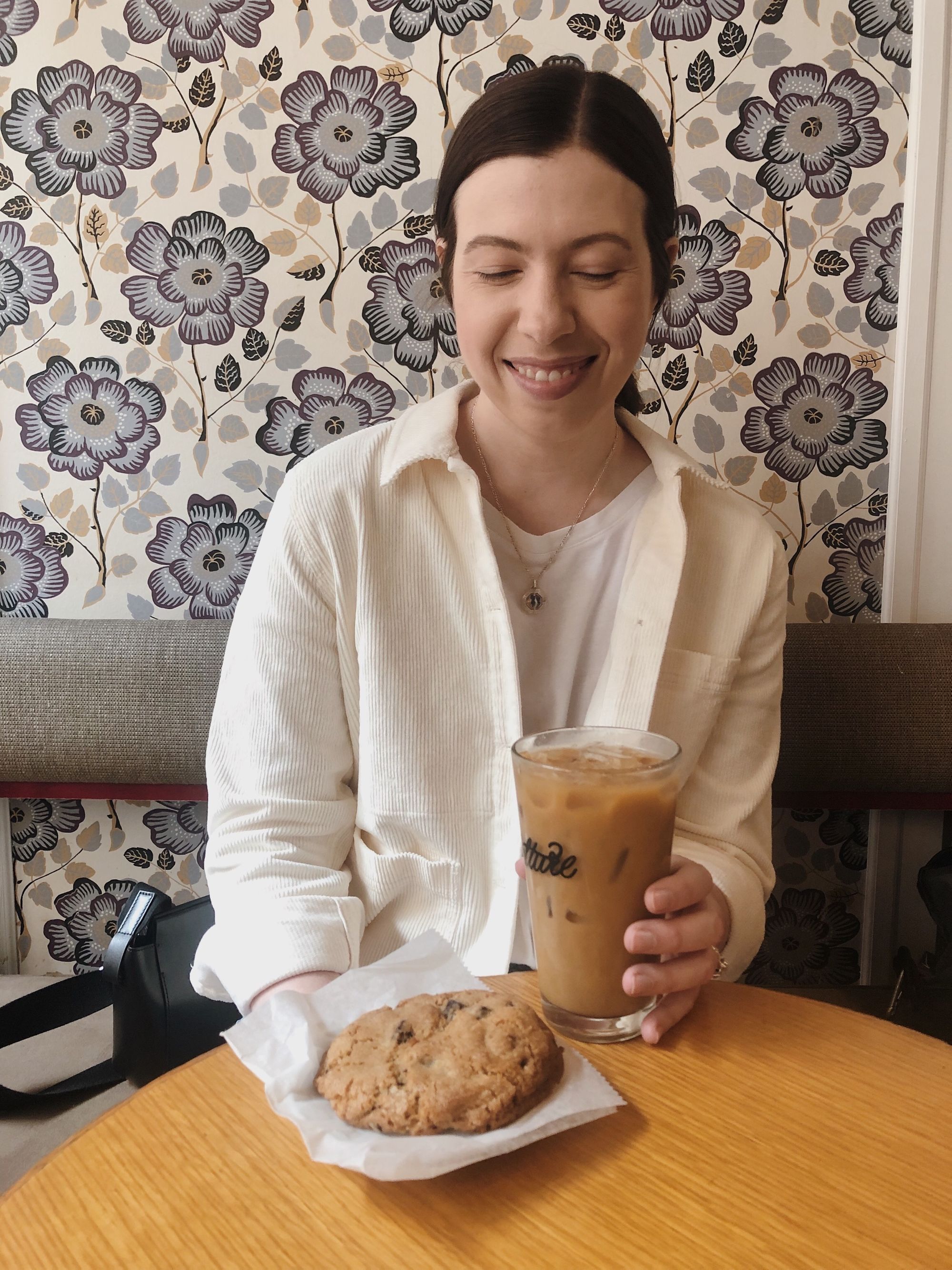 7. The Corduroy Chore Jacket: This jacket was something I tried on (in the middle of the store, no less) on a whim while visiting the new Williamsburg location last month. Truth be told, I thought it looked kind of weird on the hanger. The second I put it on however, I actually said out loud, "Oh, wait...this is actually really nice." I feel like corduroy is such a timeless fabric and a chore jacket never goes out of style, so I know I will be wearing this for years to come.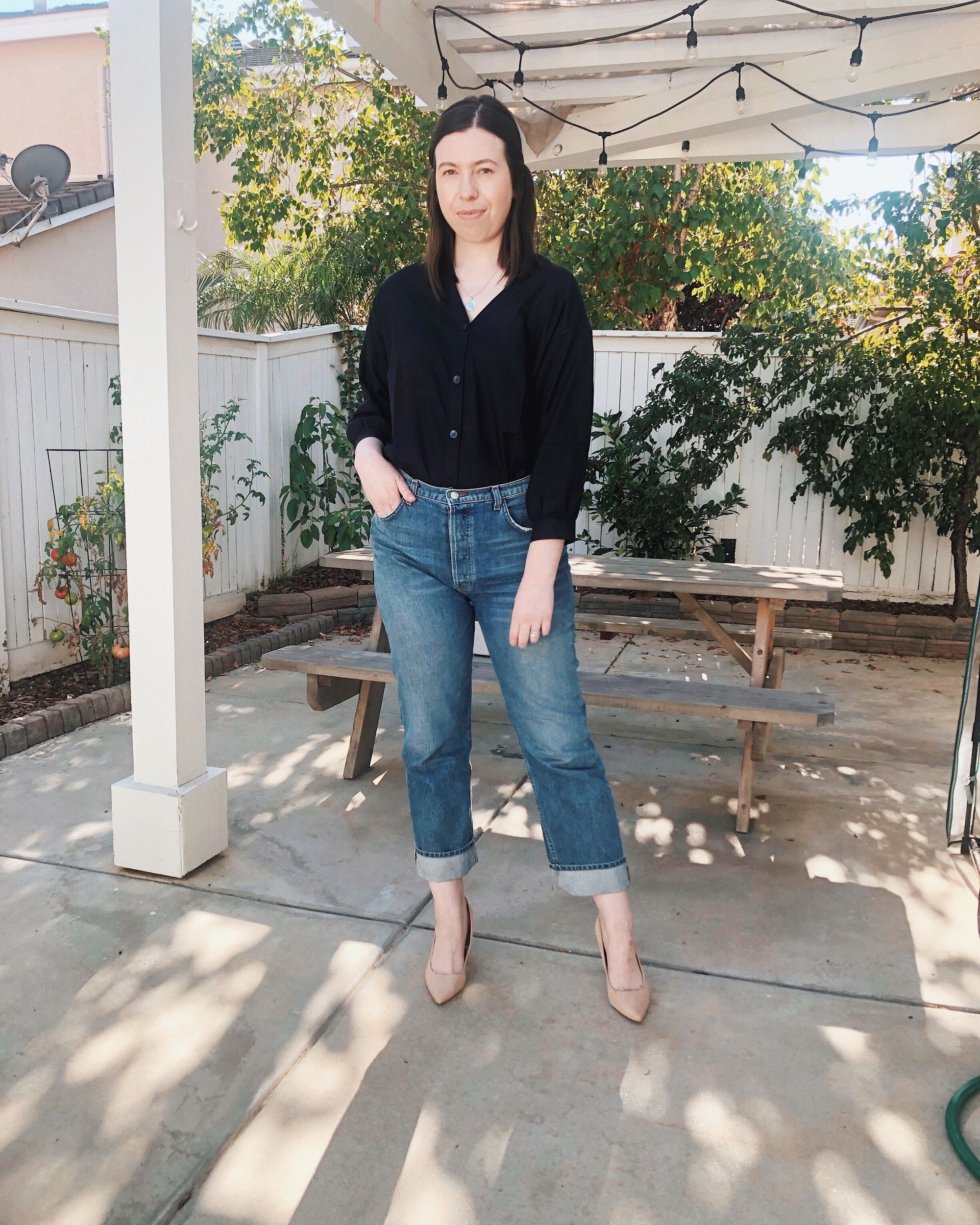 8. The Silky Cotton Lantern Top; I love how this top deviates ever so slightly from a traditional button-down. I think the v-neck and the puffed sleeves add a feminine touch to an otherwise simple top. I would also like to point out that as someone who is 5'10, I really appreciate that Everlane button-down shirts are long enough for my torso that I can fully tuck them in, which is obviously a must, since I typically wear them to work.
That about rounds up my top 8 Everlane picks! I'll be honest, it was a challenge to narrow down my list to only 8 items. I tried to choose things that were easy to wear in a variety of settings and a variety of different outfit combinations. I would say that I also selected things that I know won't go out of style, but one of the many things I love about Everlane is that they make quality basics that stand the test of time. Let me know in the comments if you would wear any of these items and/or what your favorite Everlane pieces are!