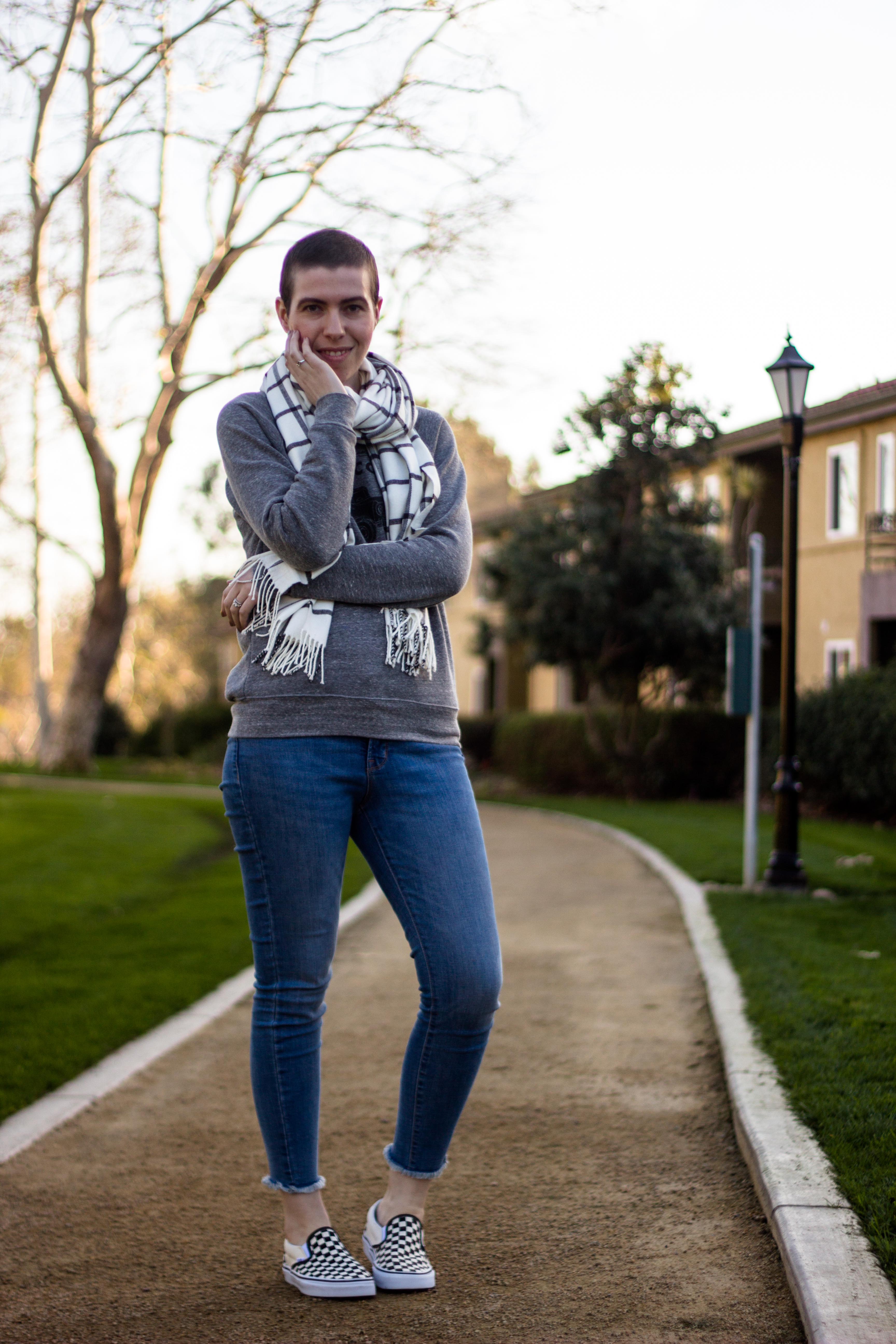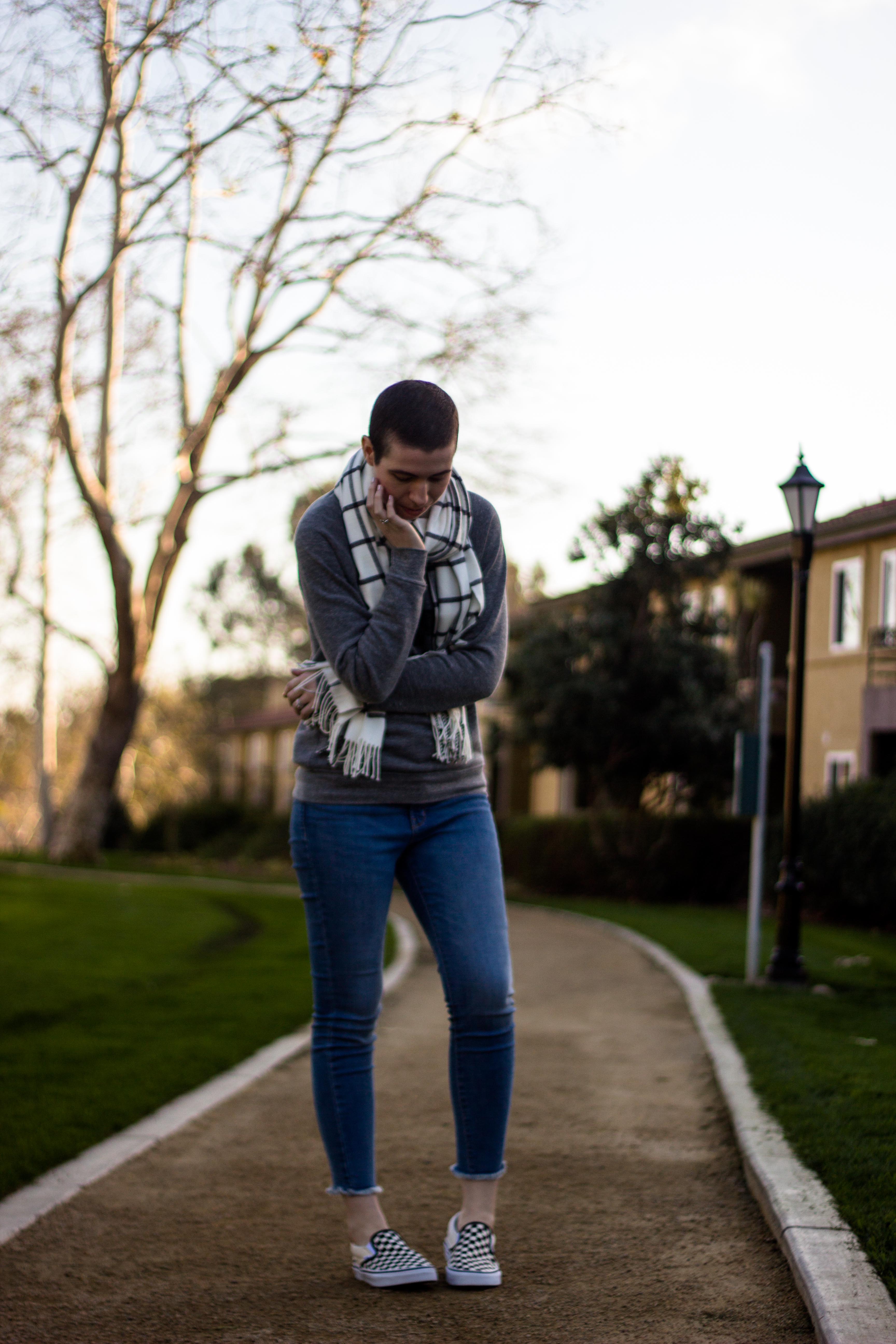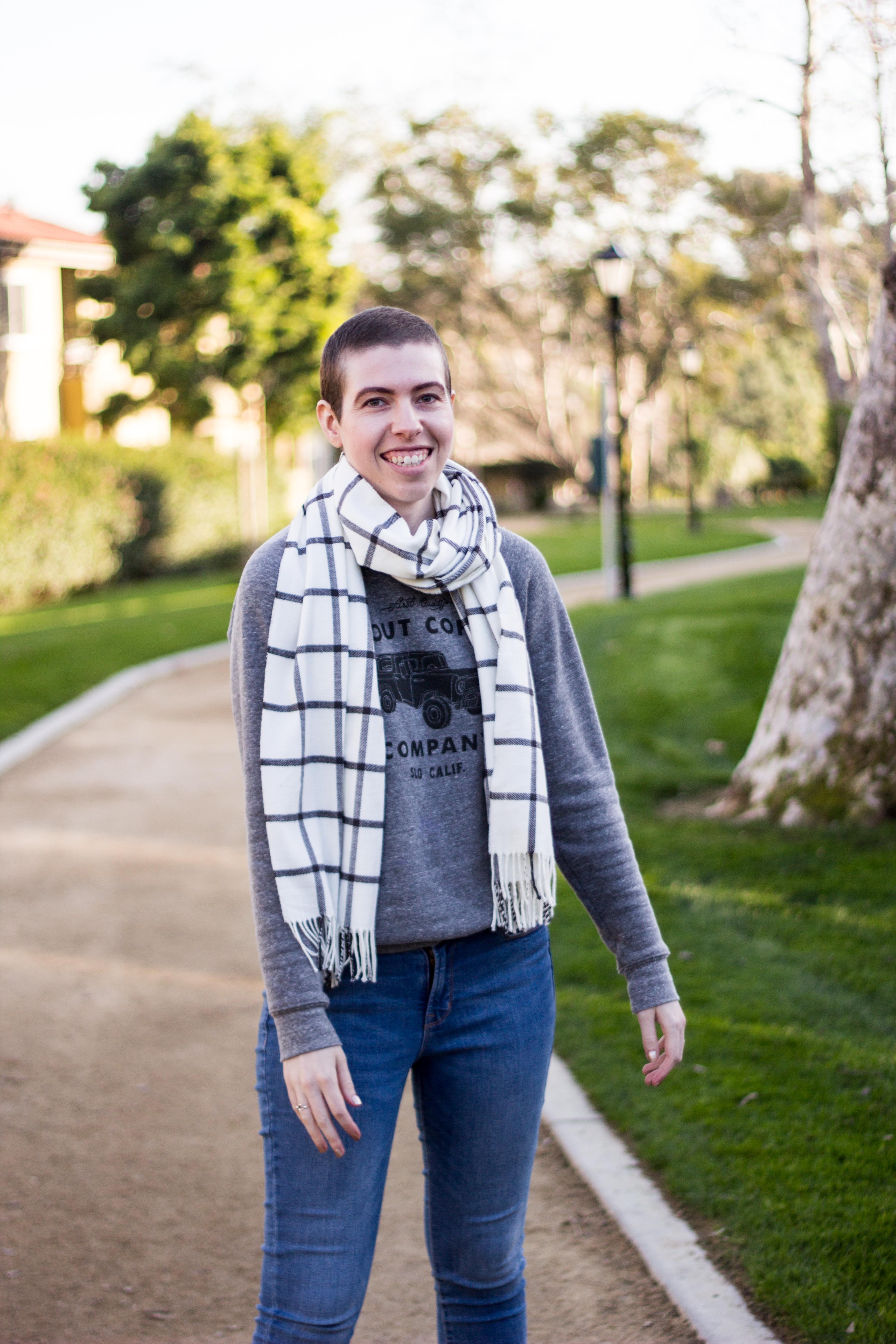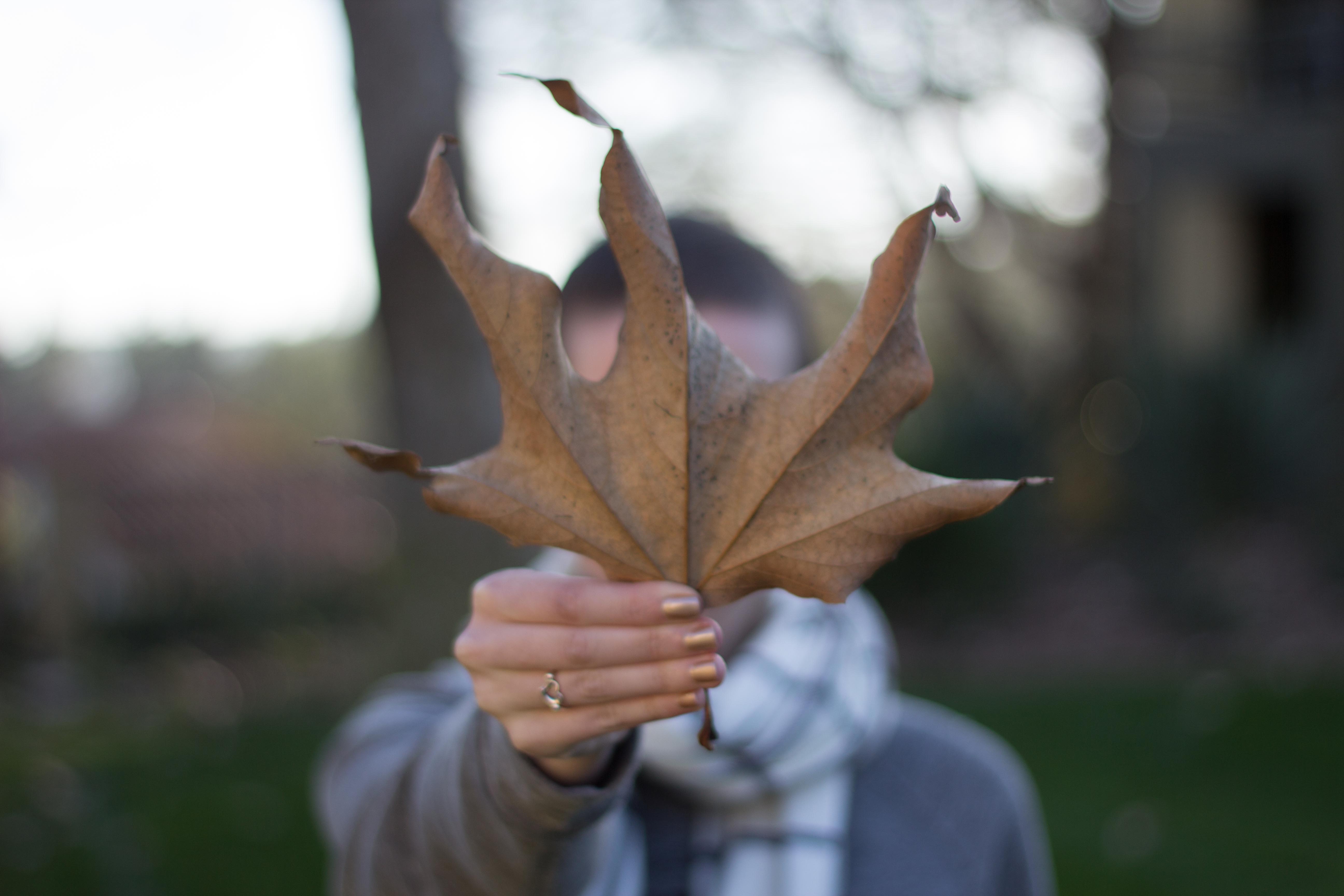 Sweater: Scout Coffee SLO; Scarf: Gap (old); Jeans: Old Navy; Shoes: Vans
Don't you just love three-day weekends?! I spent mine with my mom, drinking good coffee, shopping, watching girly TV shows, and doing face masks. It was the perfect balance of fun and relaxation.
I don't know about you, but I'm really excited that sneakers are back in a big way lately. I've basically rebuilt the shoe wardrobe of my early teen years and I kind of love it. I'm looking at you, Chuck Taylors.
Hope you all had a lovely weekend and are ready to face the week ahead!