Biker Boots and Mom Jeans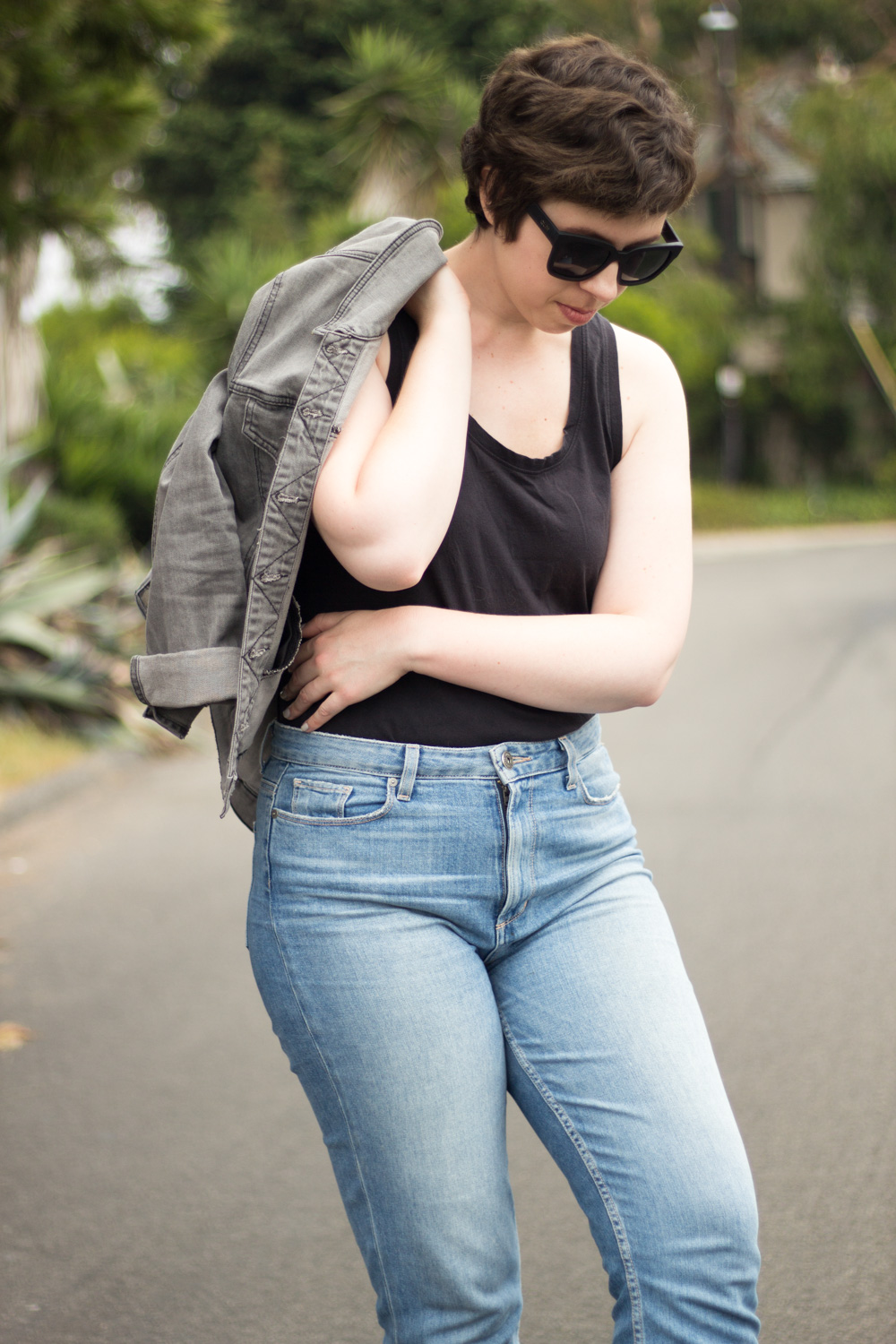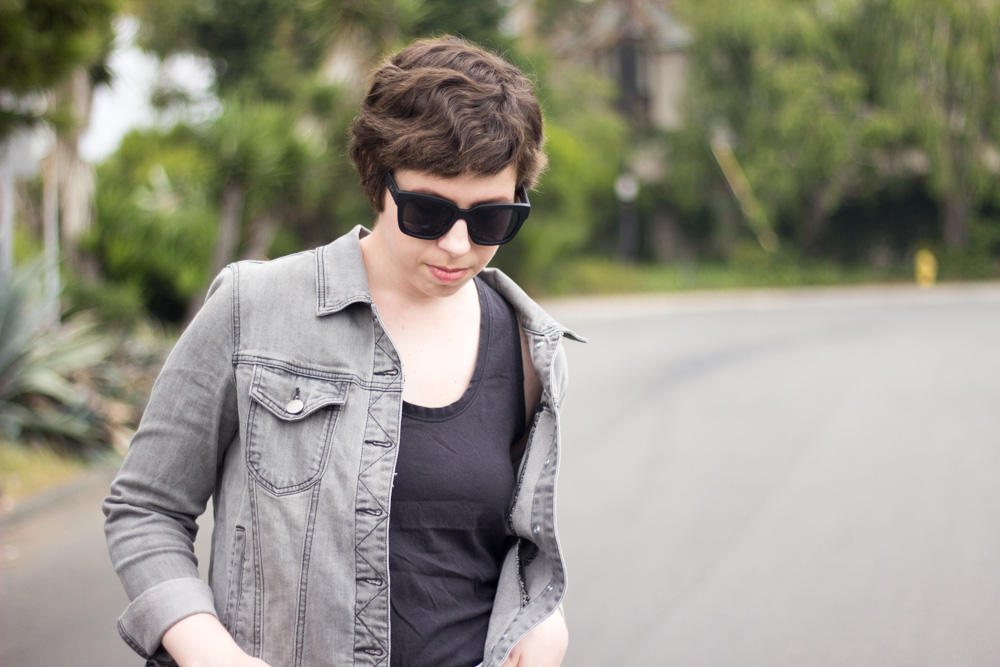 Tank: EVERLANE
Jeans: PAIGE
Jacket: ASHLEY MASON
Sunglasses: QUAY AUSTRALIA
Boots: ASOS
Disclosure: This post contains affiliate links, which means that if you purchase a product through one of my links, I make a small commission.
By now, I'm sure you've noticed that I've been wearing my Paige Denim Sarah jeans nonstop recently. To be frank, when you spend $229 dollars on a pair of pants, you best be wearing them every damn day, so I'm really just trying to get my money's worth.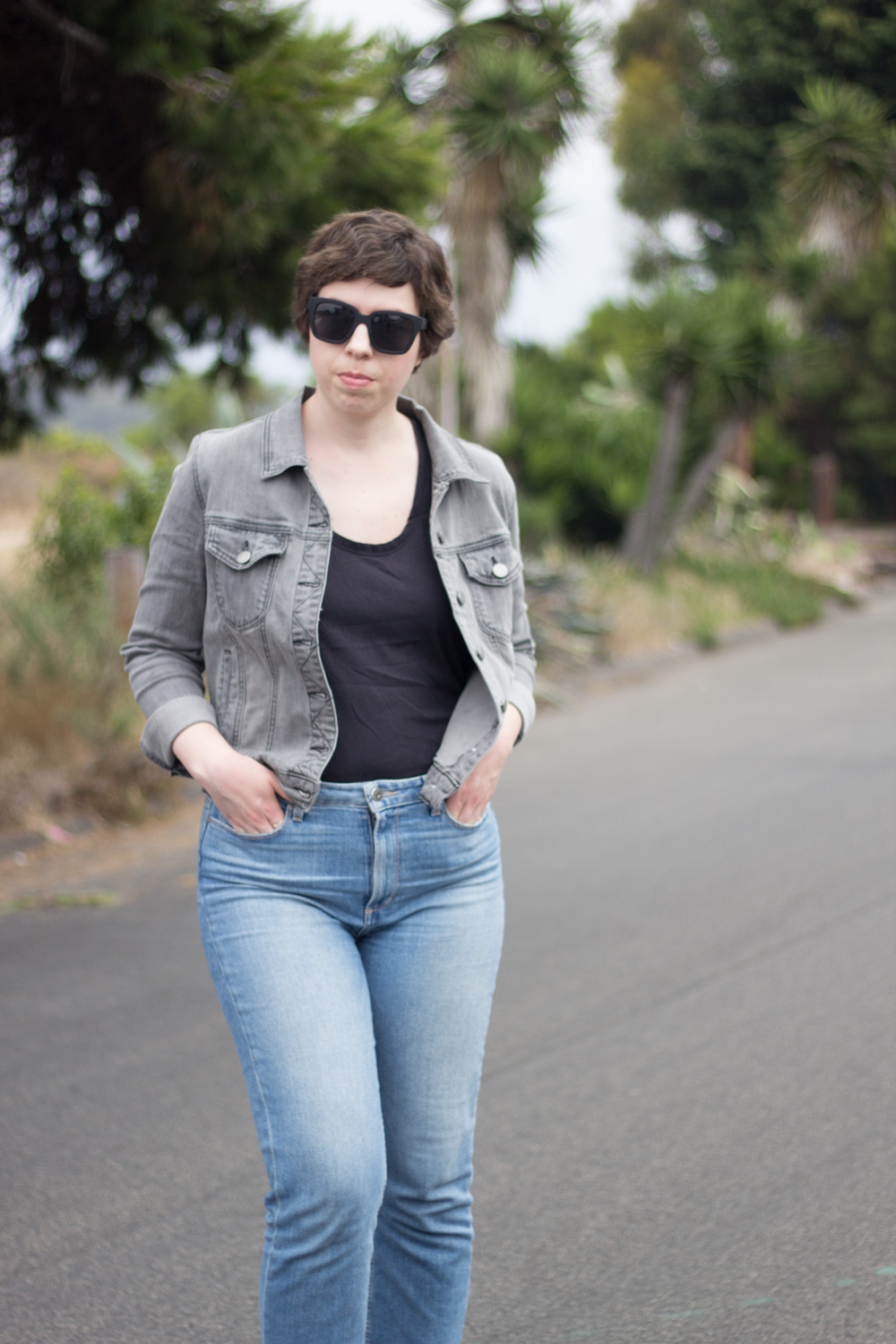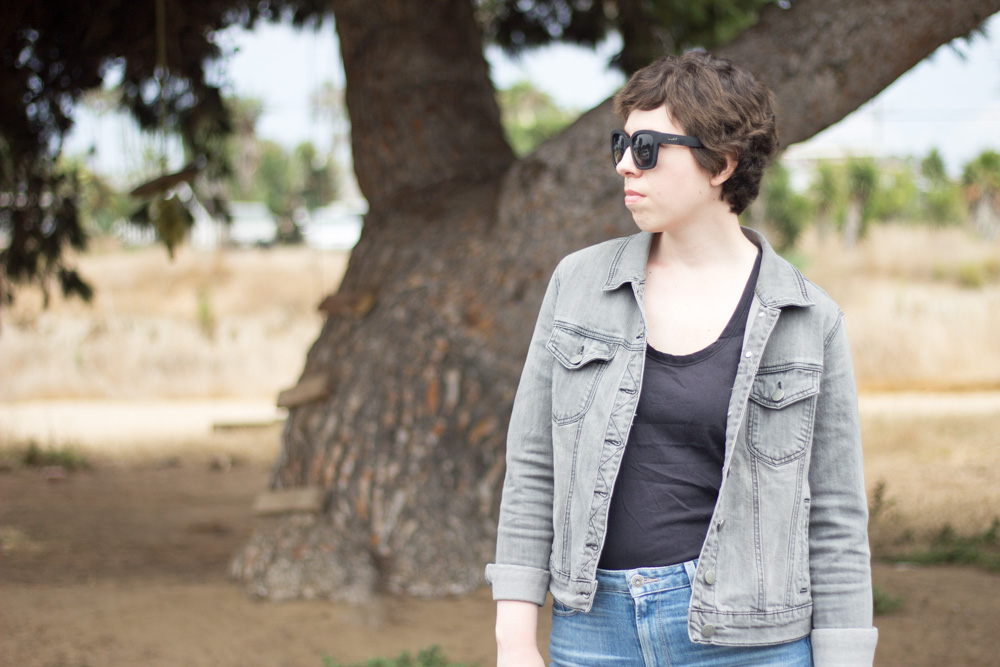 In all seriousness though, these are the best jeans I've ever worn. Possibly why they cost so much? They just hug me in all the right places.
I don't know about you, but I'm kind of obsessing over this "mom jeans" trend that's happening right now. relaxed high-waisted jeans? Sign me up!
Today, I paired them with my go-to black tank from Everlane and some tough motorcycle boots for some added edge. I don't own a motorcycle, nor do I have any intention of ever riding on one, but that doesn't mean I can't rock a pair of leather boots.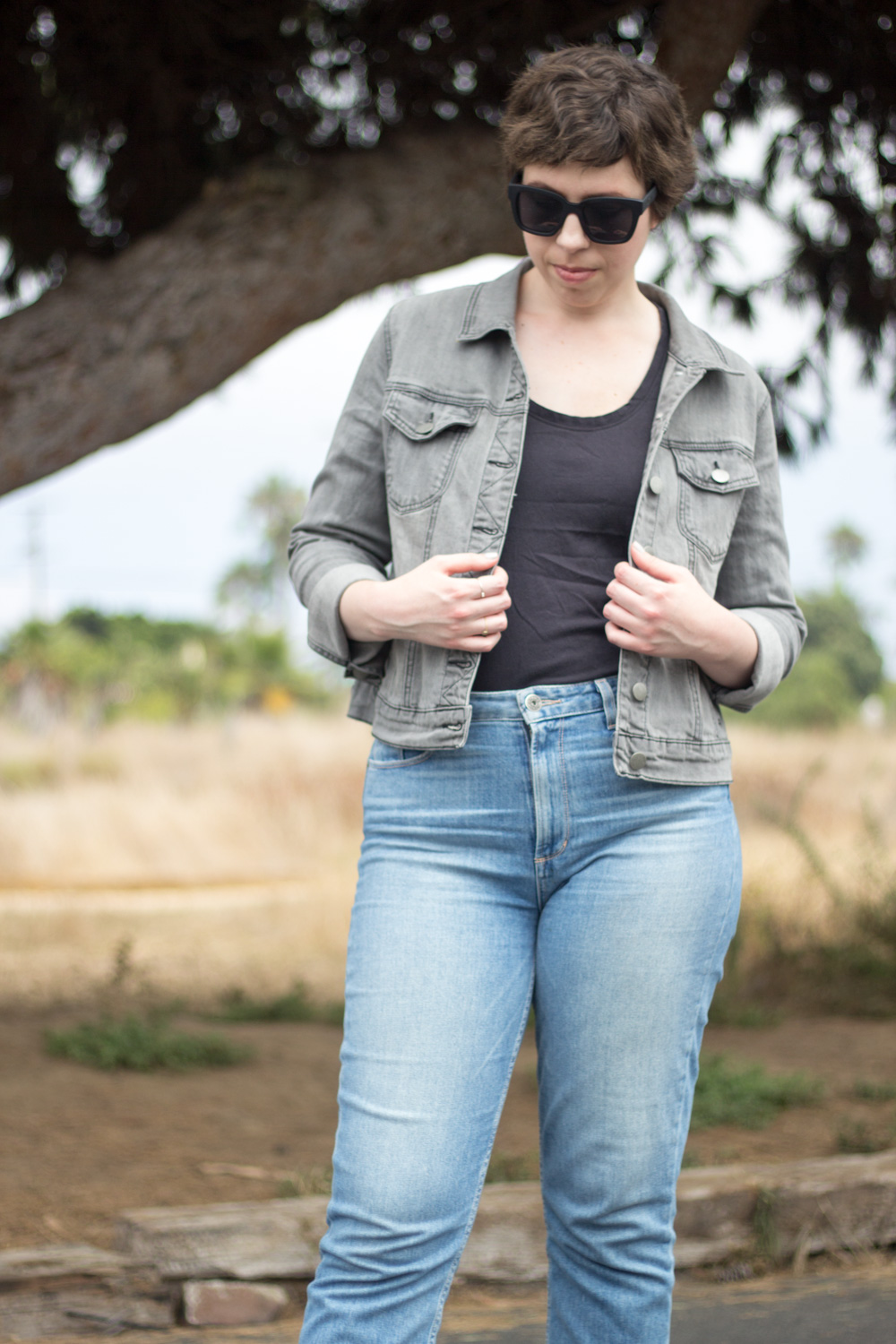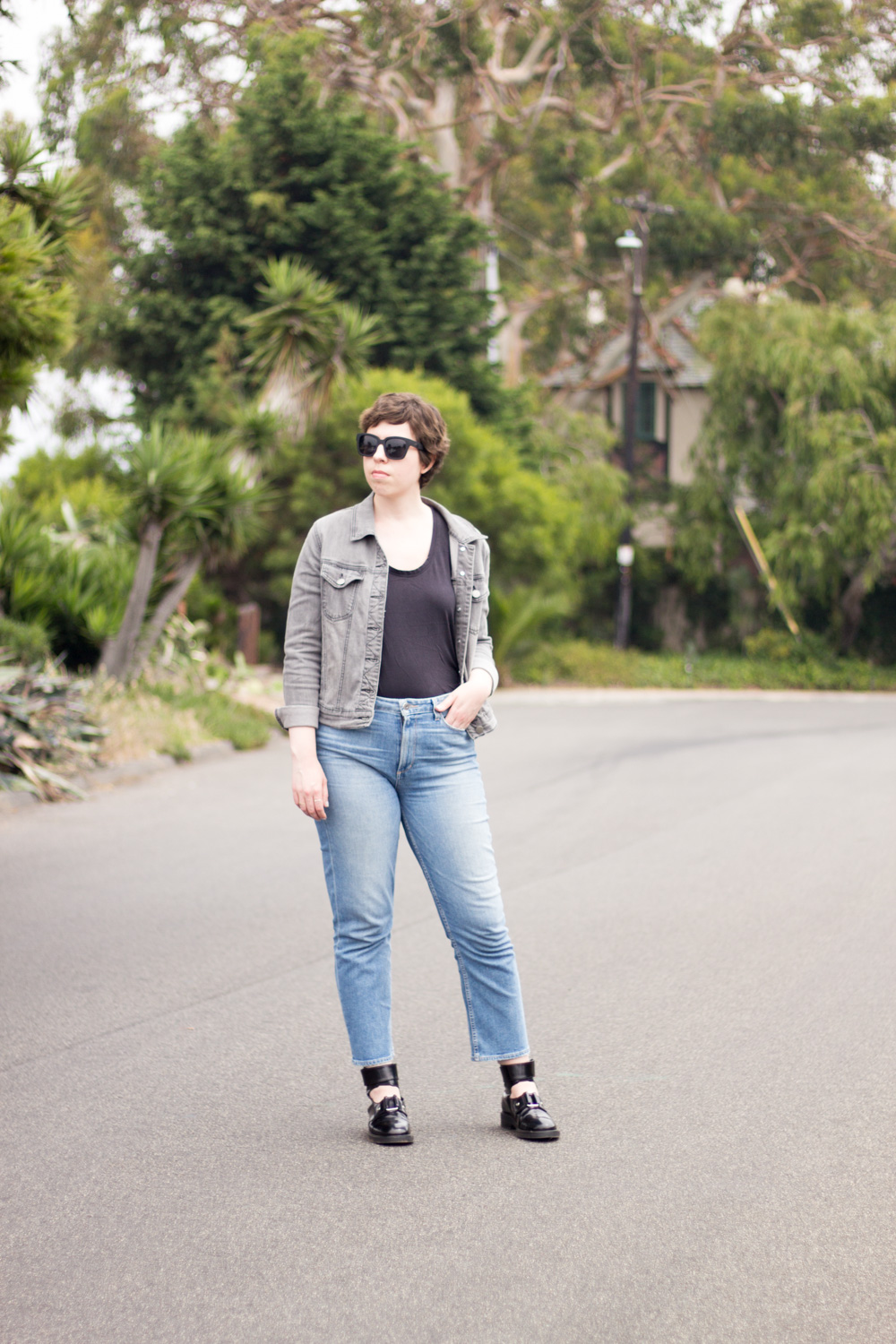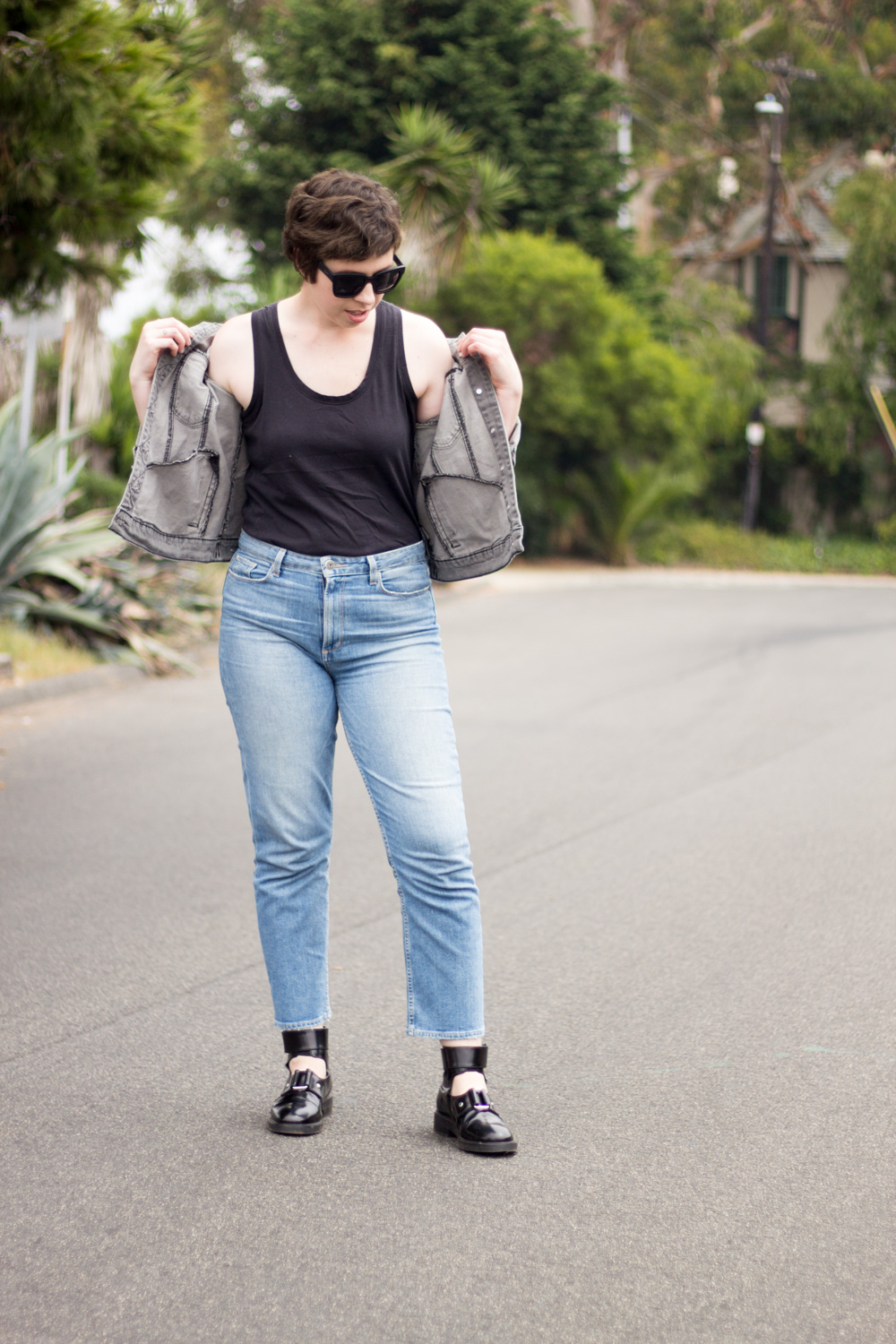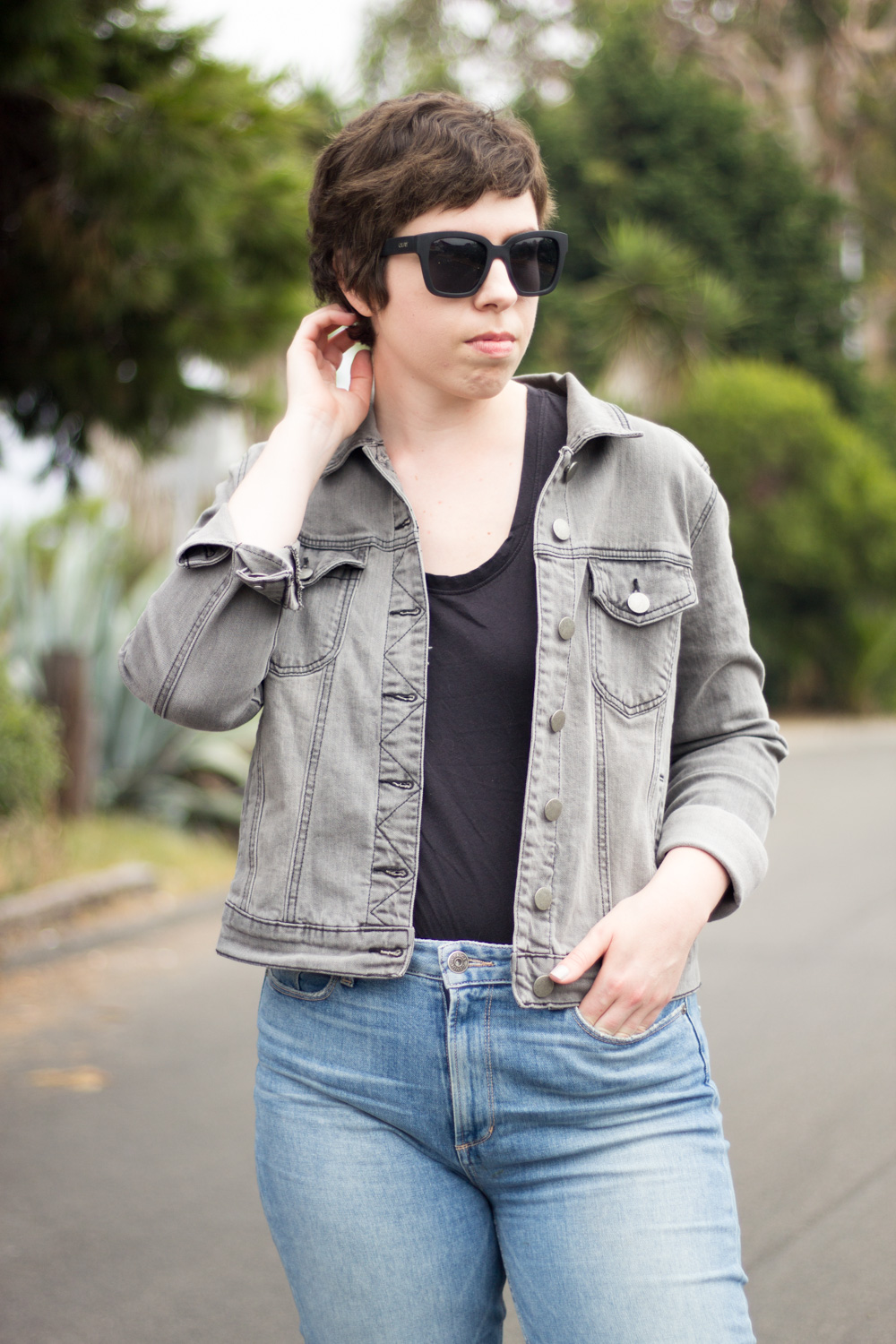 I finished off this look with my Ashley Mason denim jacket. I feel like the color of this jacket makes it an ideal transitional item for Fall. And even though in Southern California, we still have plenty of hot days ahead of us, that hasn't stopped me from dreaming of crisp weather, warm sweaters, and hot apple cider.
Hope you're having a great day and as always, thanks for stopping by.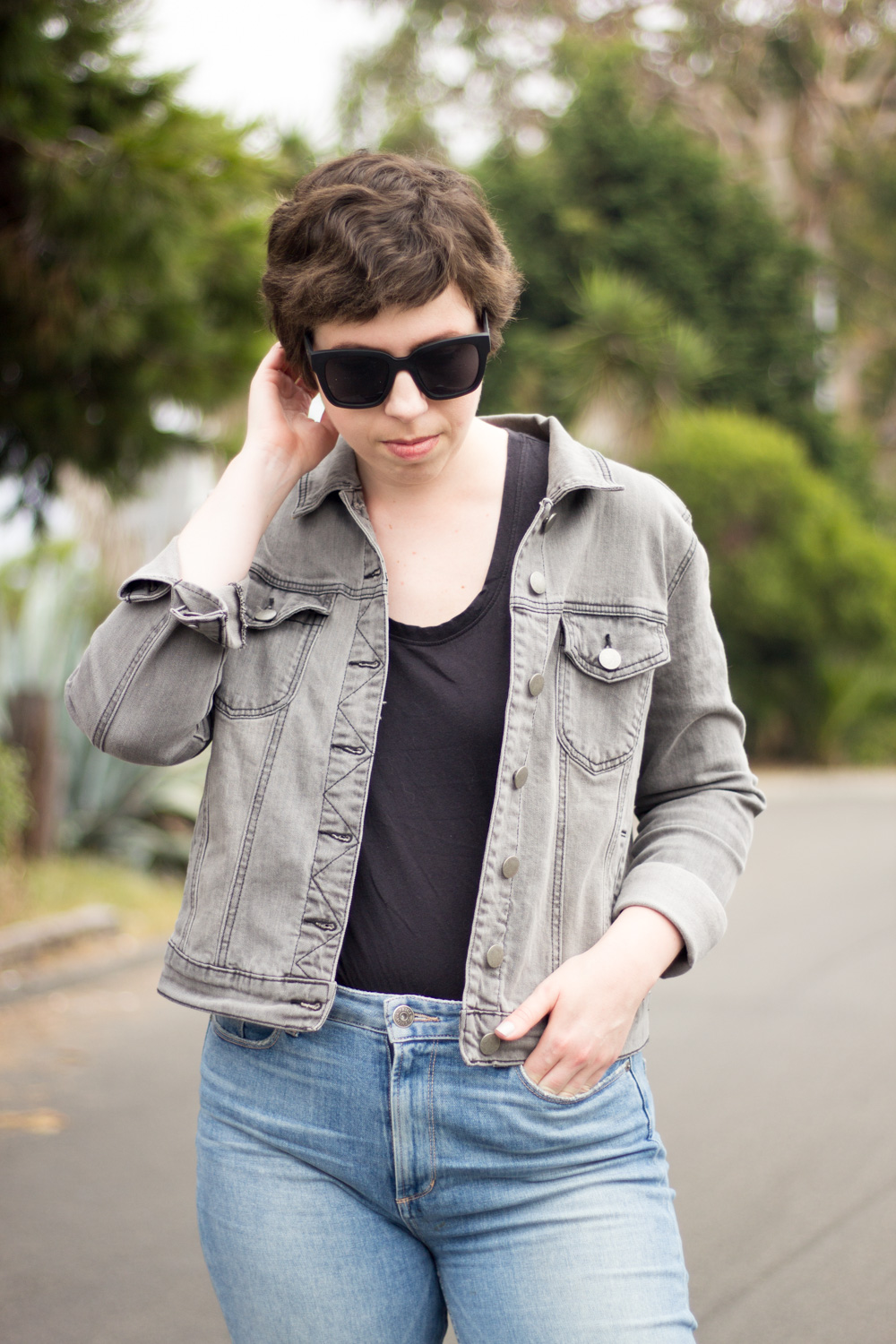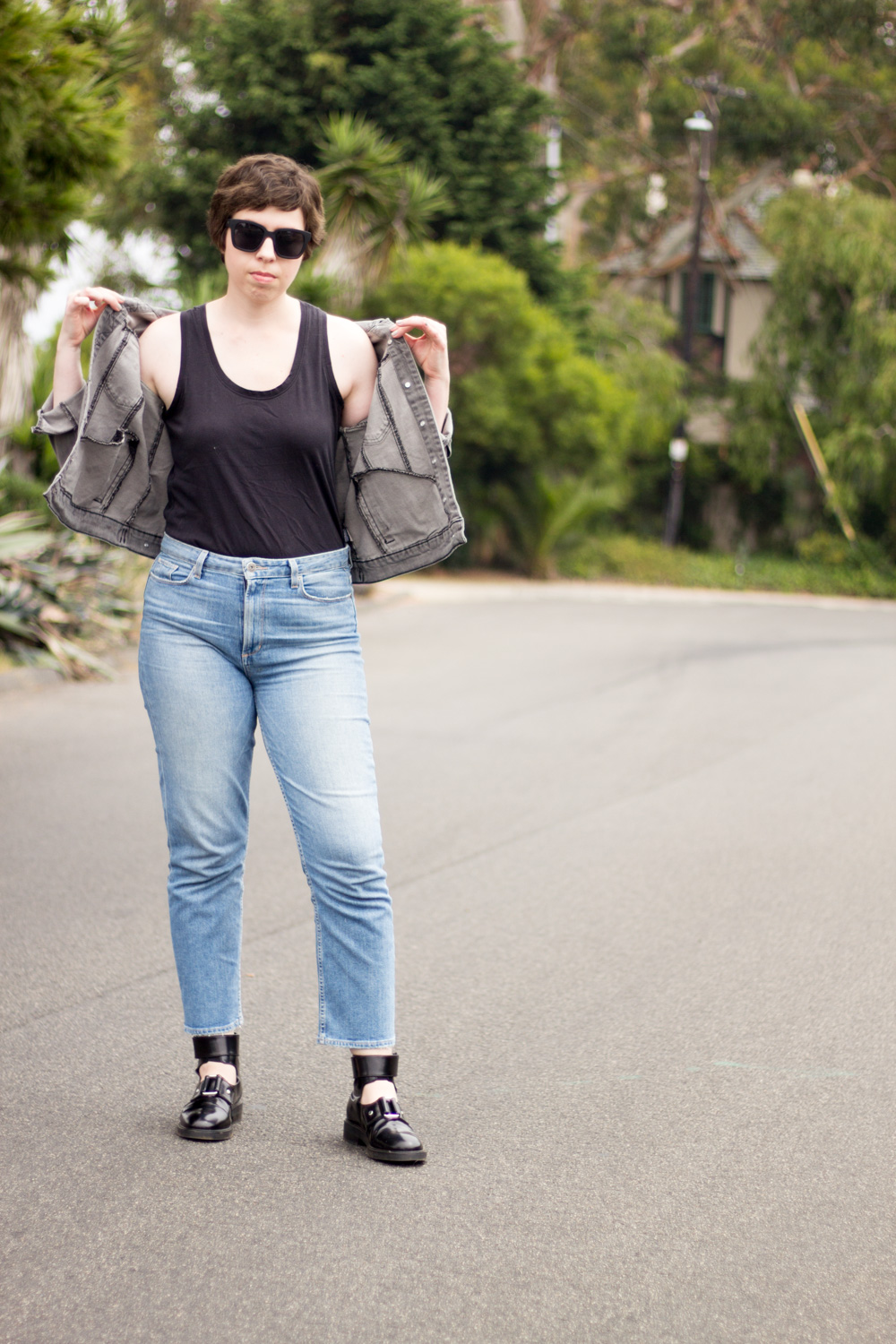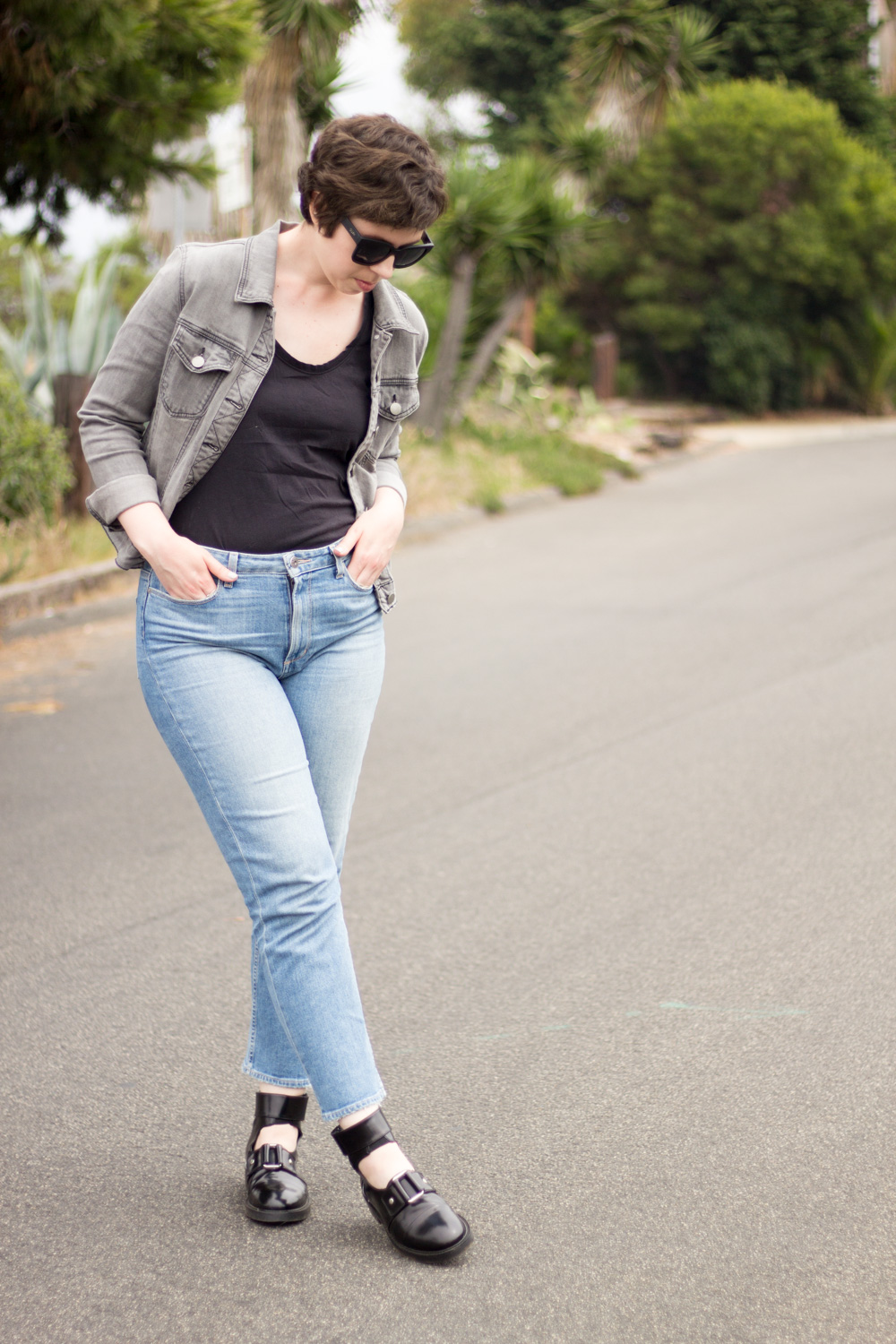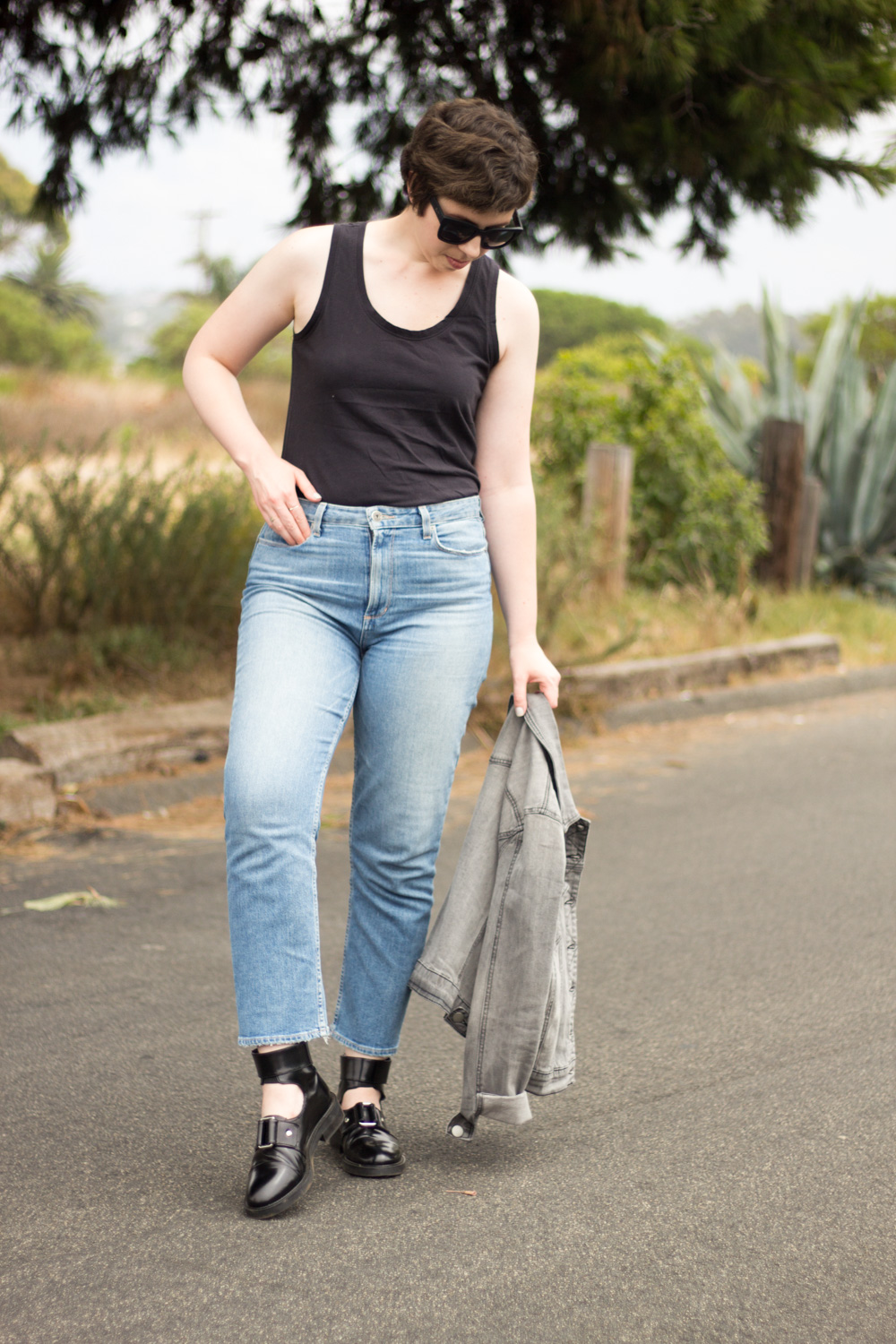 SHOP THE LOOK: