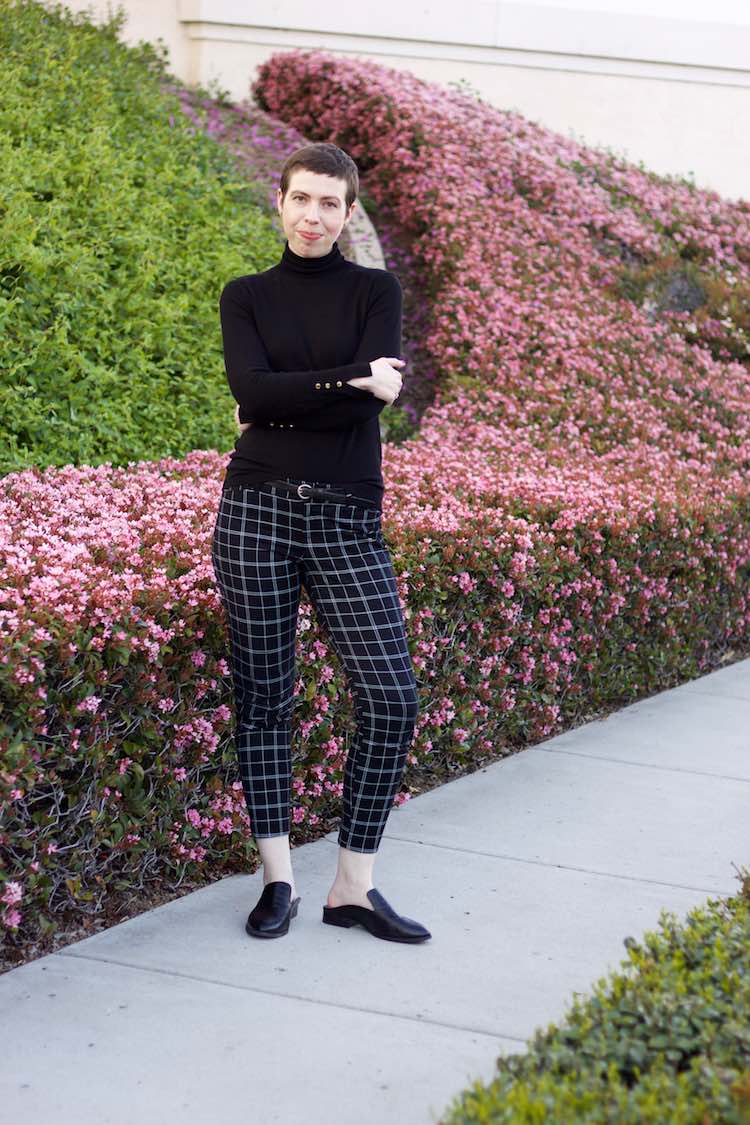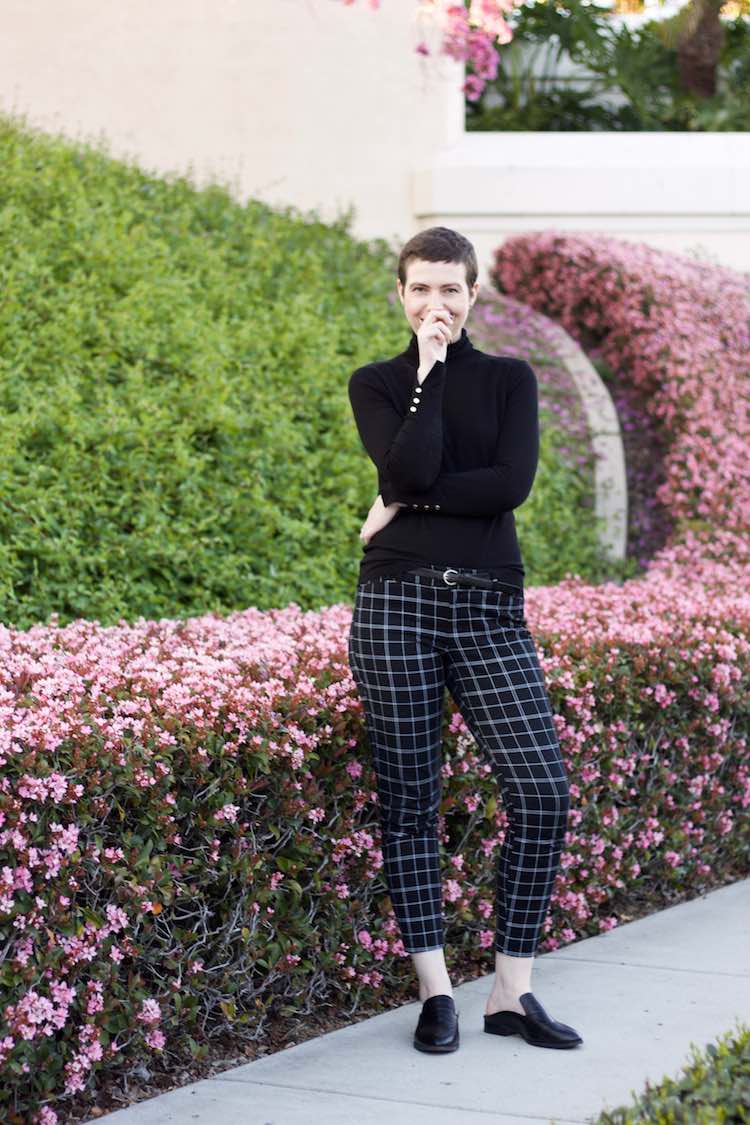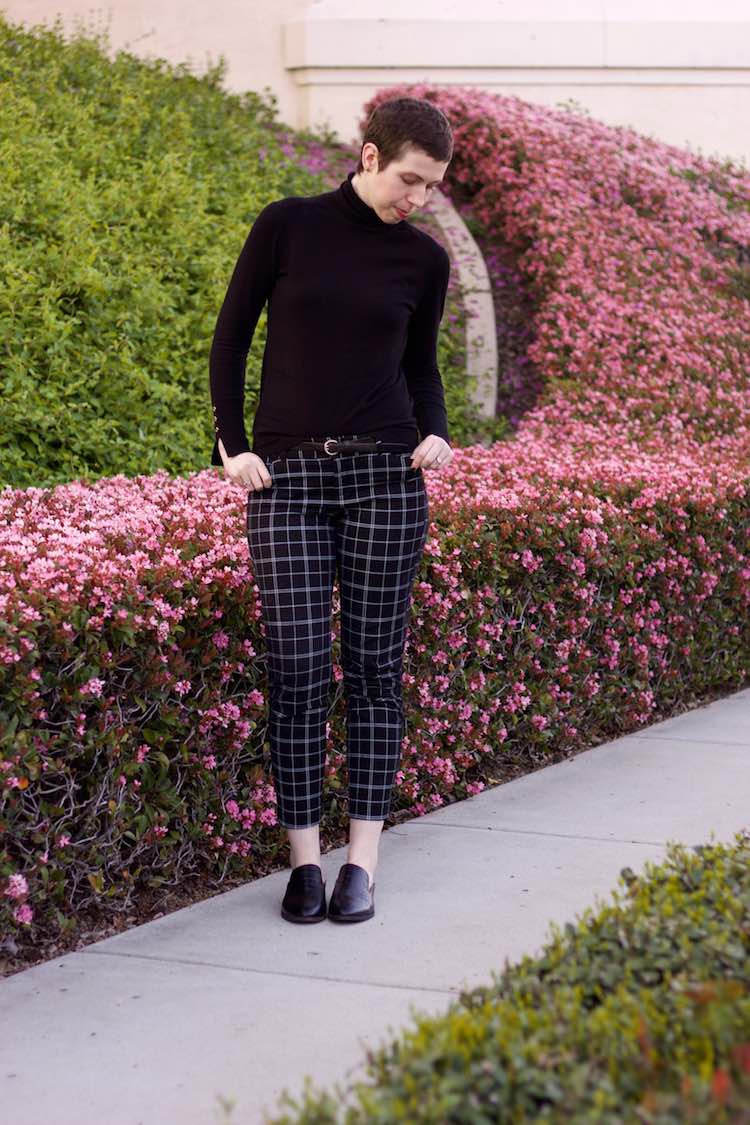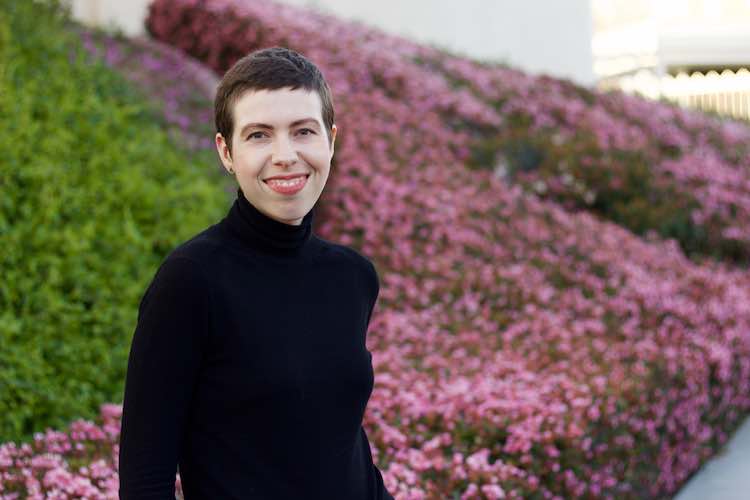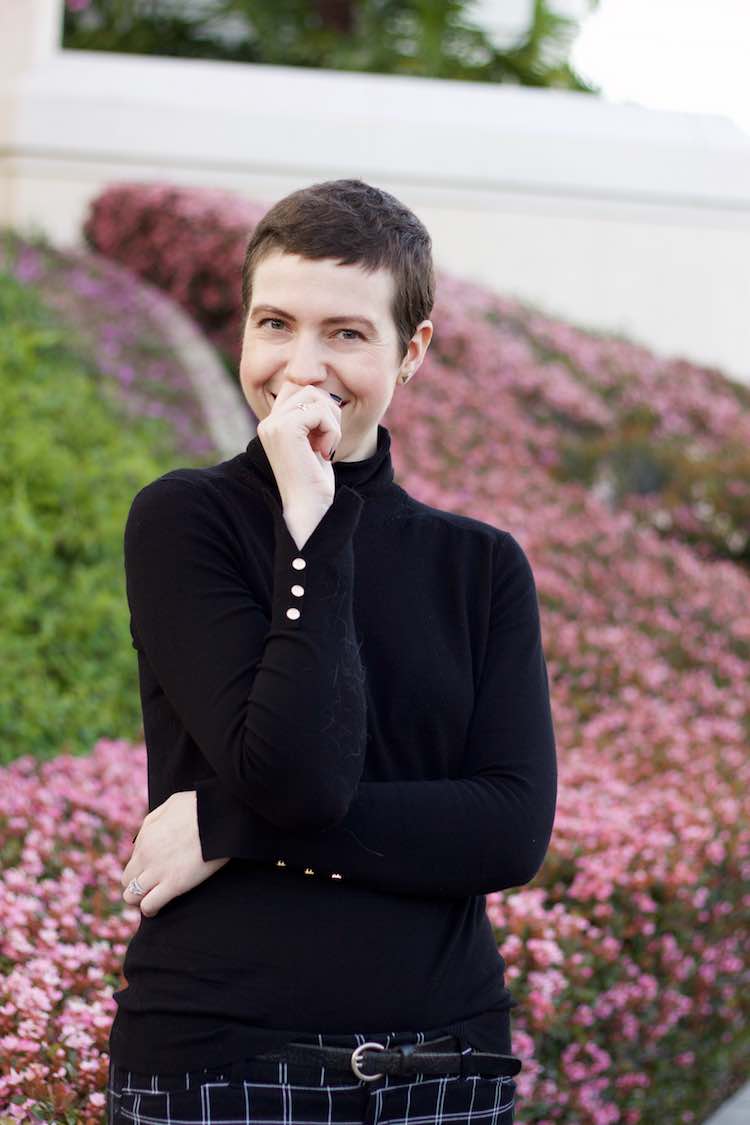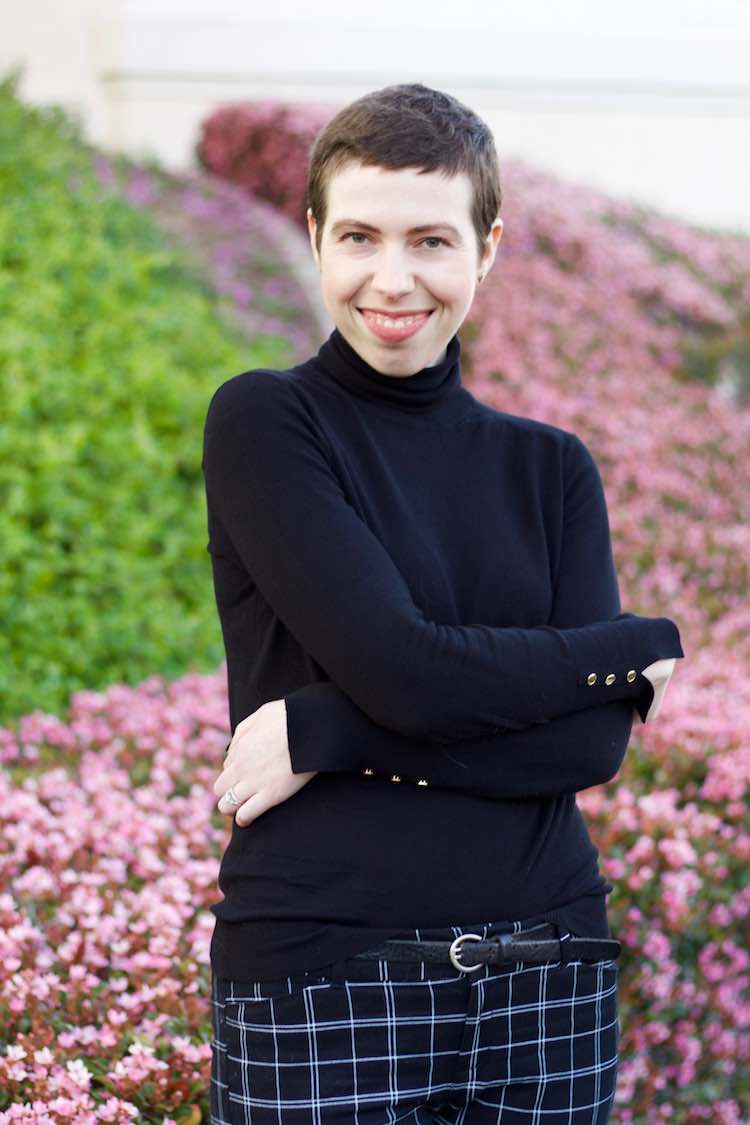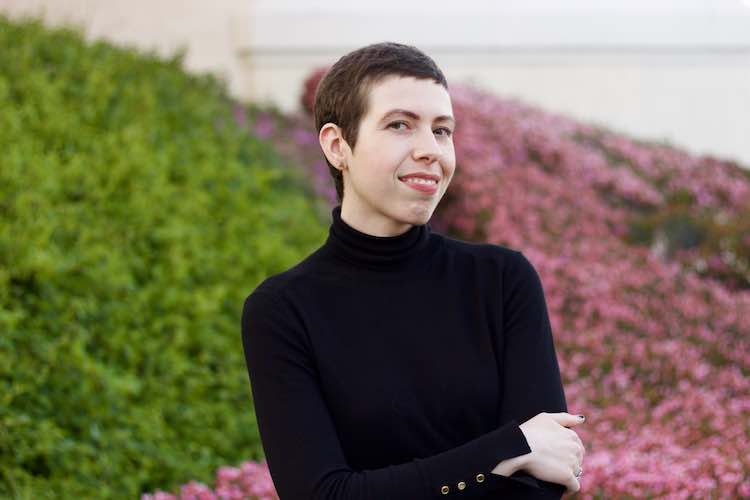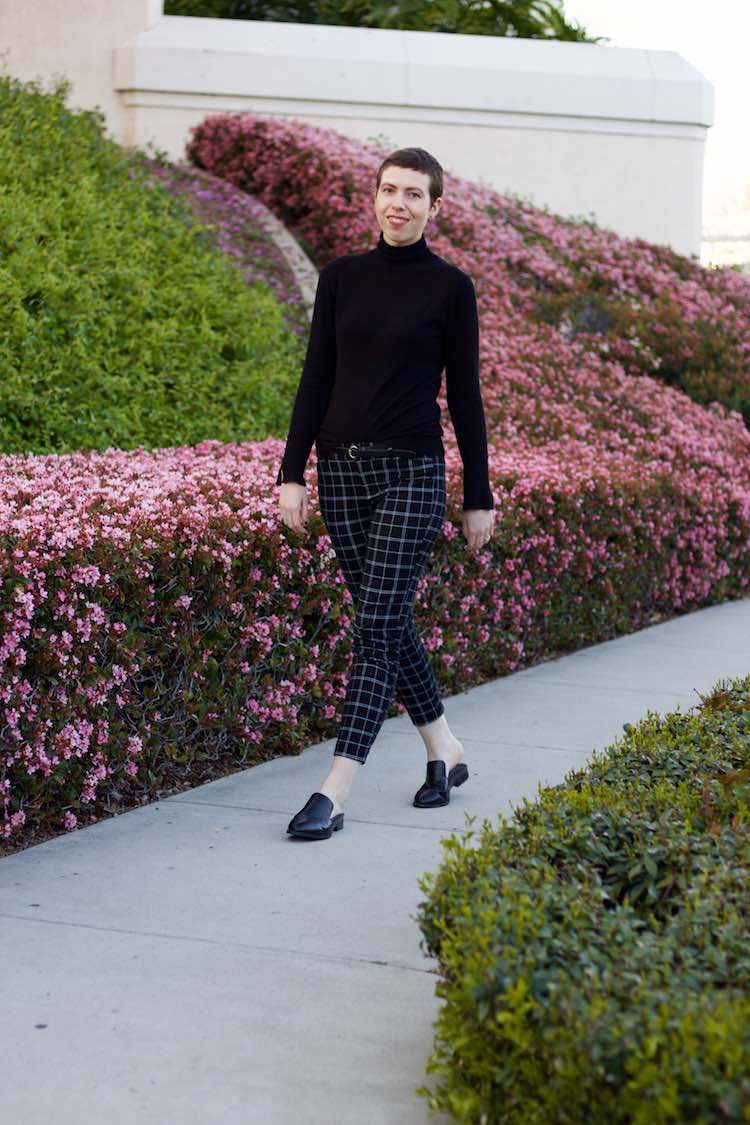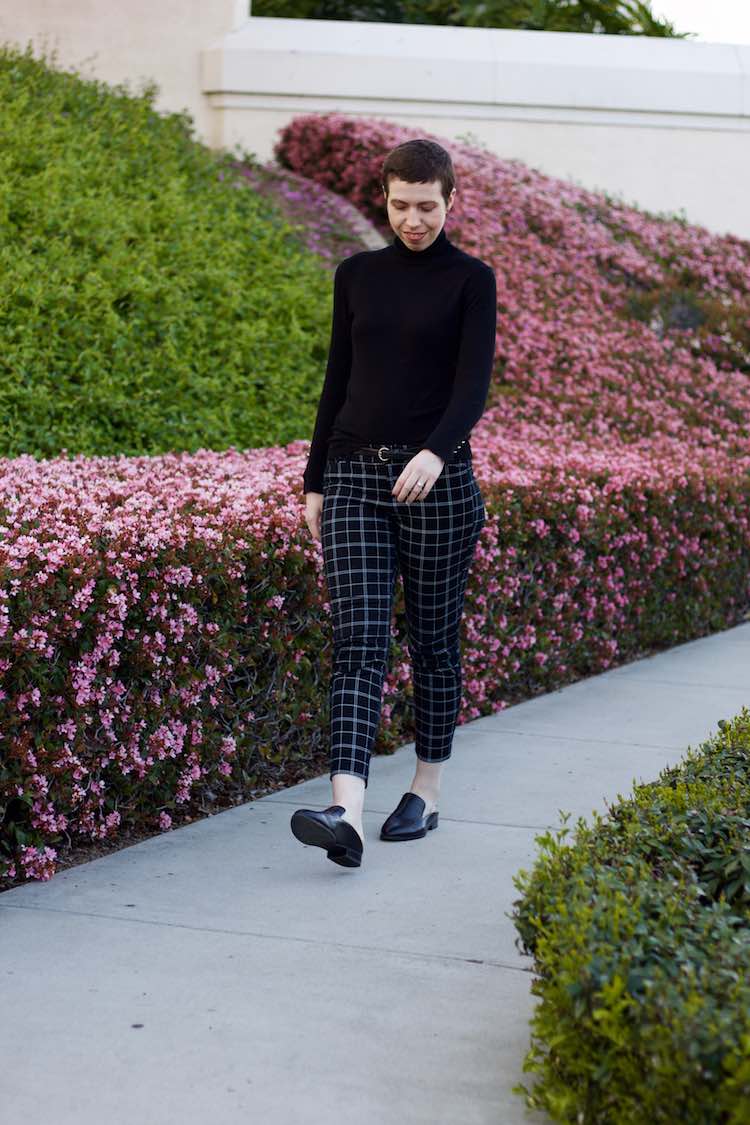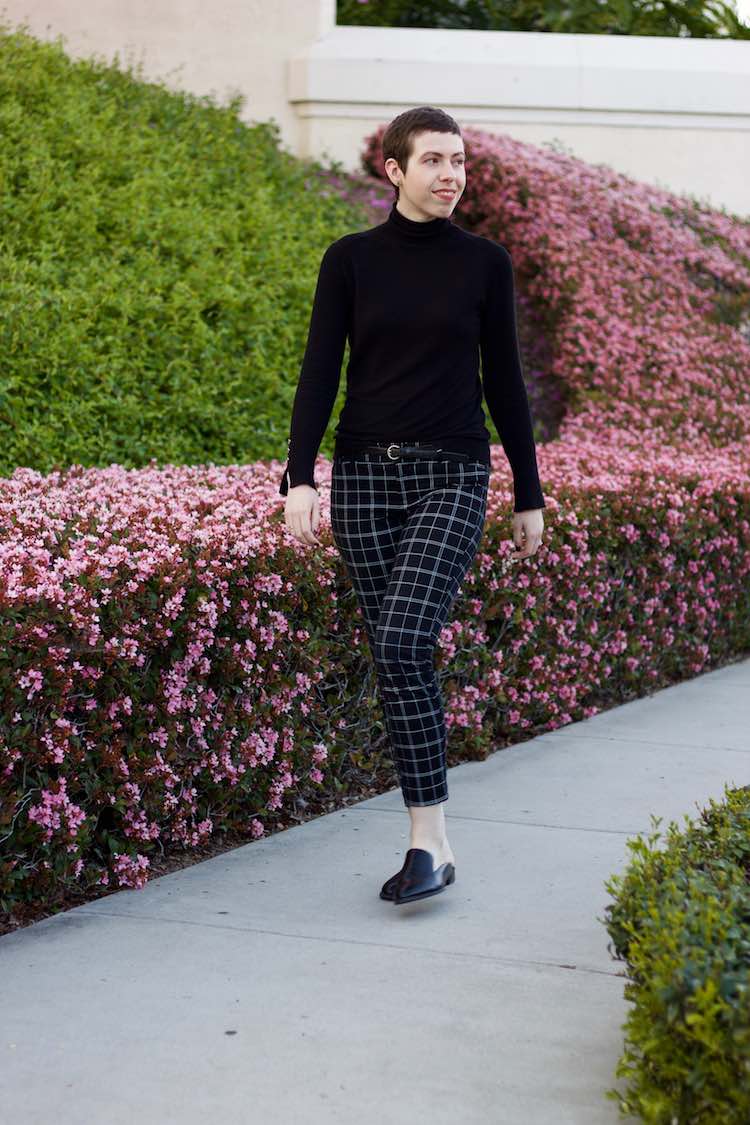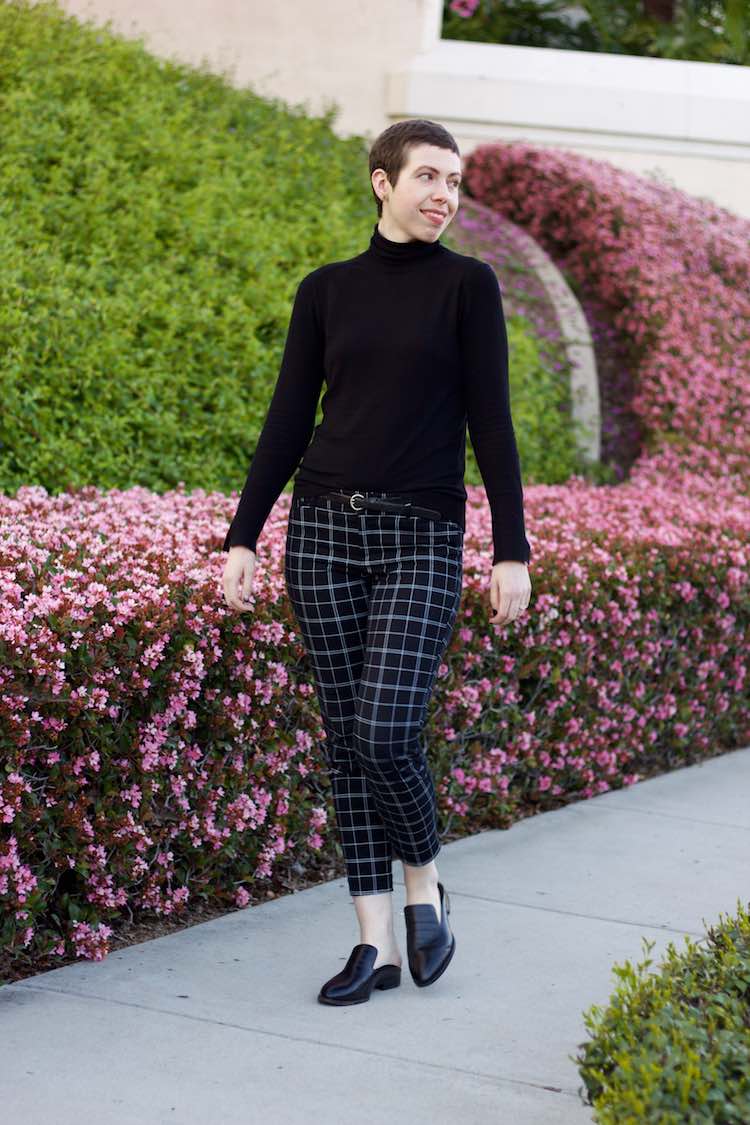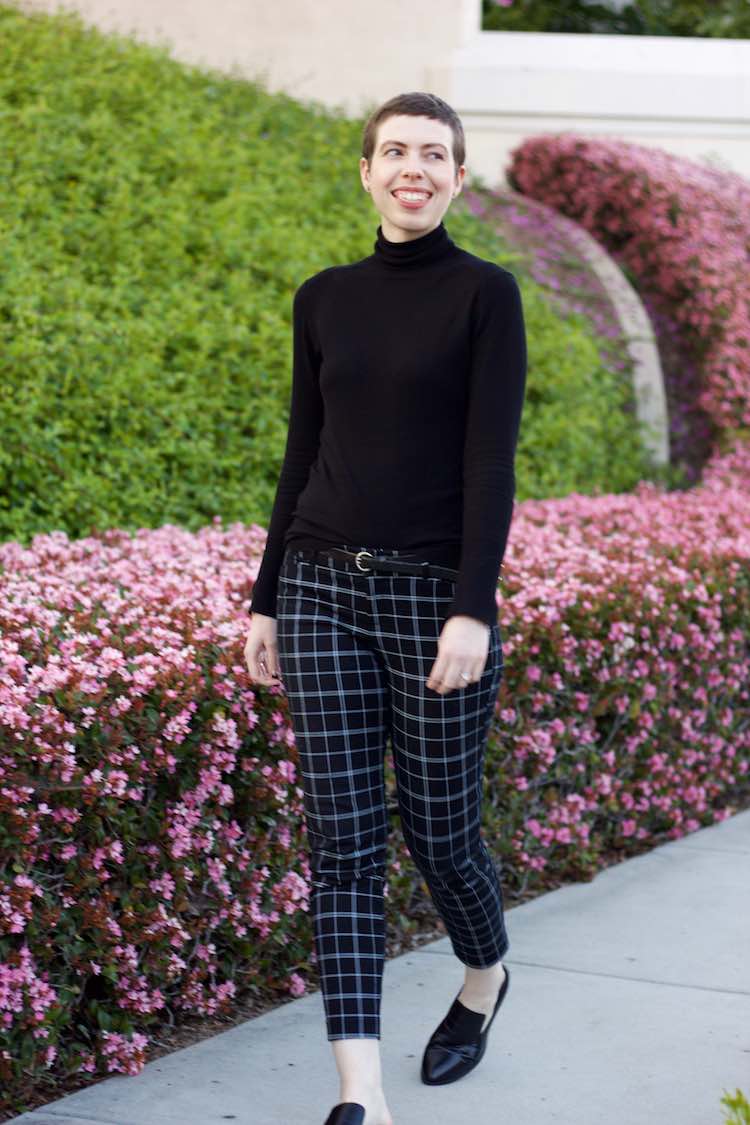 Top: Zara; Pants: Old Navy (print no longer available; similar); Mules: Treasure&Bond (no longer available; similar); Lipstick: Lorac PRO Liquid Lipstick in Dusty Rose
Disclosure: This post contains affiliate links, which means that if you purchase a product through one of my links, I make a small commission.
I think we can all agree that Audrey Hepburn exuded elegant grace. Her style was so timeless that even 60 years later, we're still trying to emulate it. Though she was so much more than just a fashion icon (take all of her work with UNICEF, for instance), I still can't help but admire her for the way she dressed.
I've always loved Audrey Hepburn's classic sense of fashion. The outfits she wore in Funny Face?! I. CAN'T. EVEN. But now more than ever, I've felt the desire to channel her effortless style. It probably has something to do with my closely cropped do.
This outfit to me is Audrey personified. You all know how I feel about a good all-black look. The grid print on these pants adds a level of interest, as do the small gold buttons on the sleeves of the sweater. And I don't know what it is about turtlenecks, but there is something so demure about them. Some people choose to show more skin in order to feel sexy/confident/attractive/what have you; I prefer to show less. Keep 'em guessing, I say! Does she have a neck tattoo? Perhaps a hidden rat tail?? We may never know.
What makes you feel confident? I'd love to hear in the comments below! And as always, thank you for stopping by.