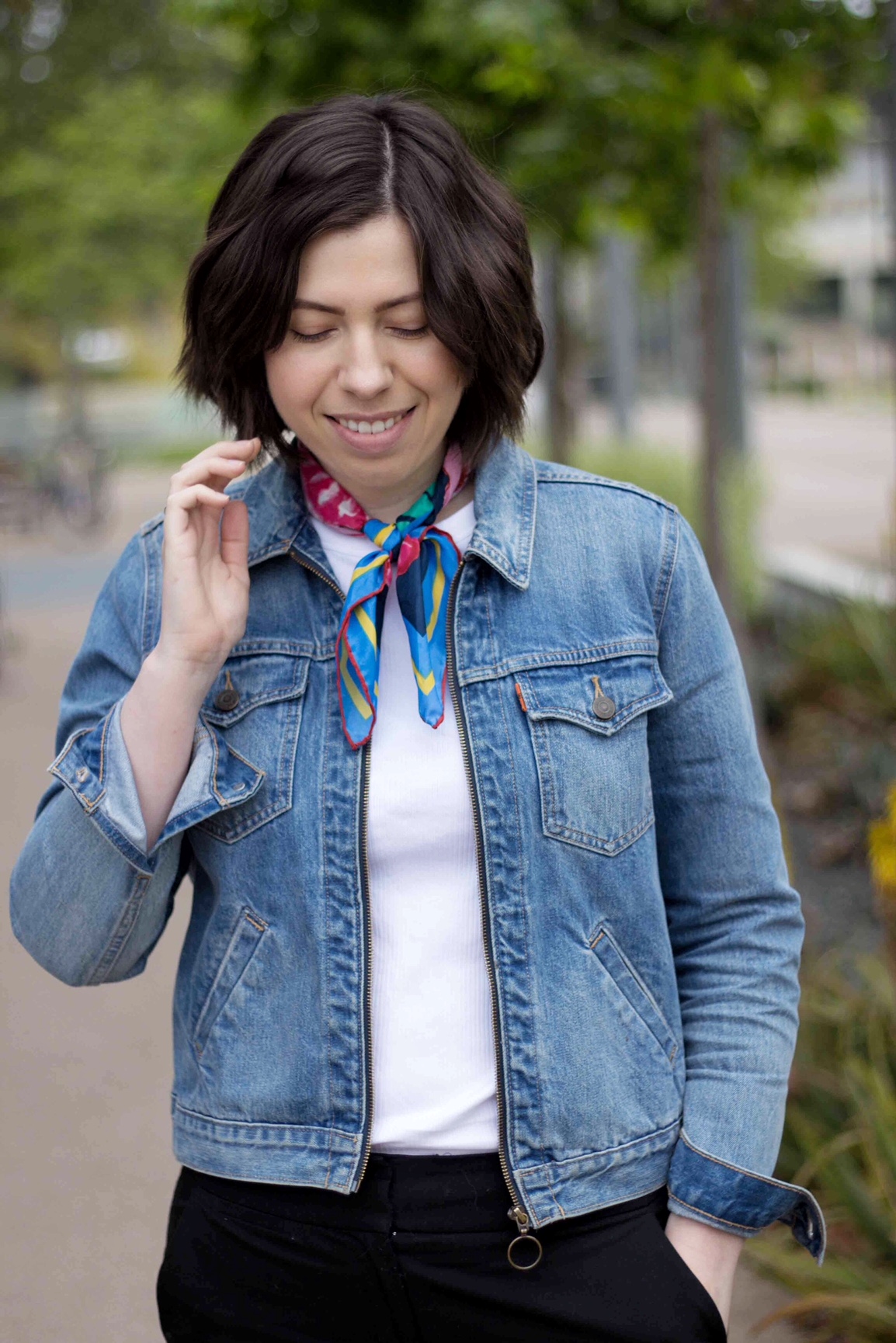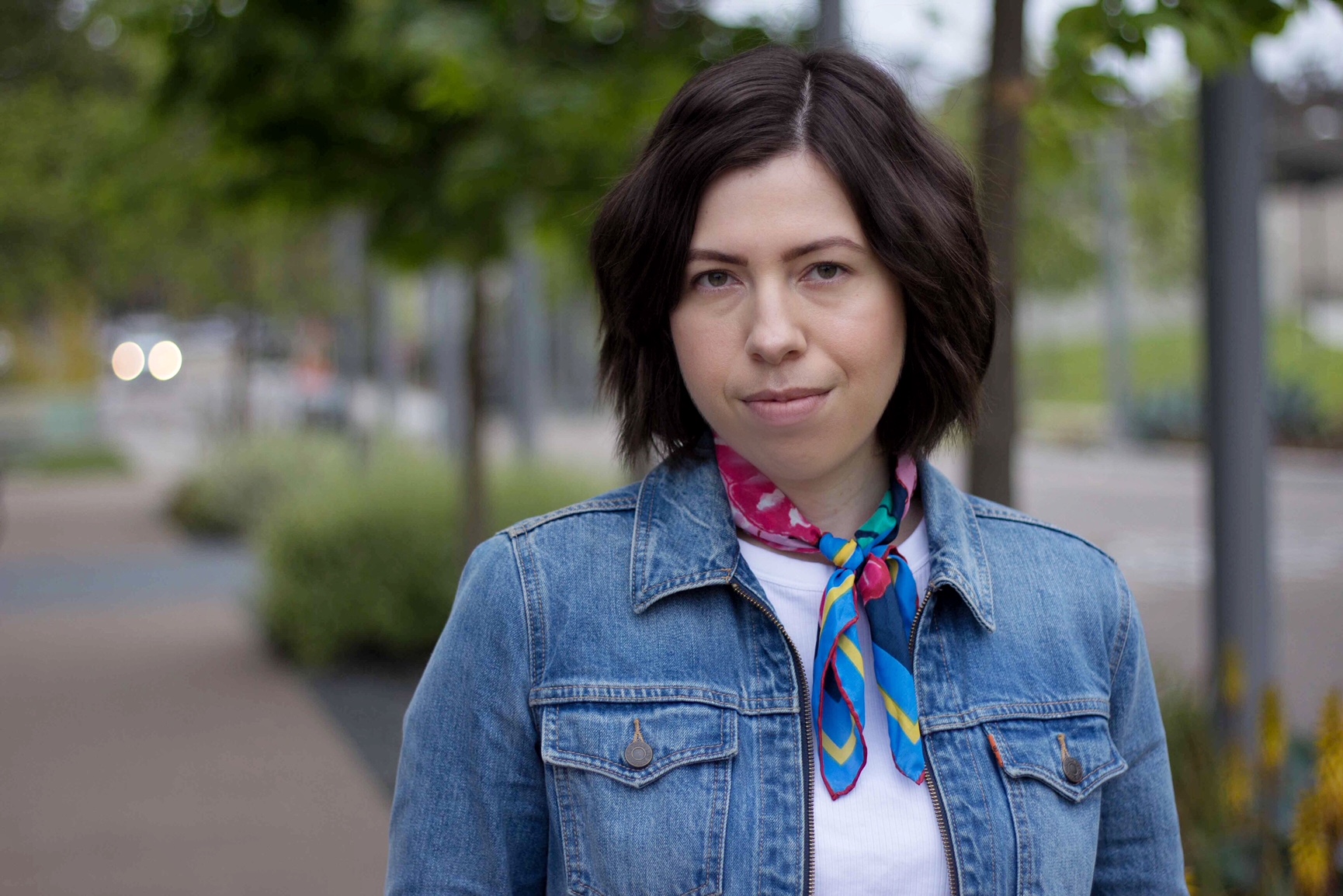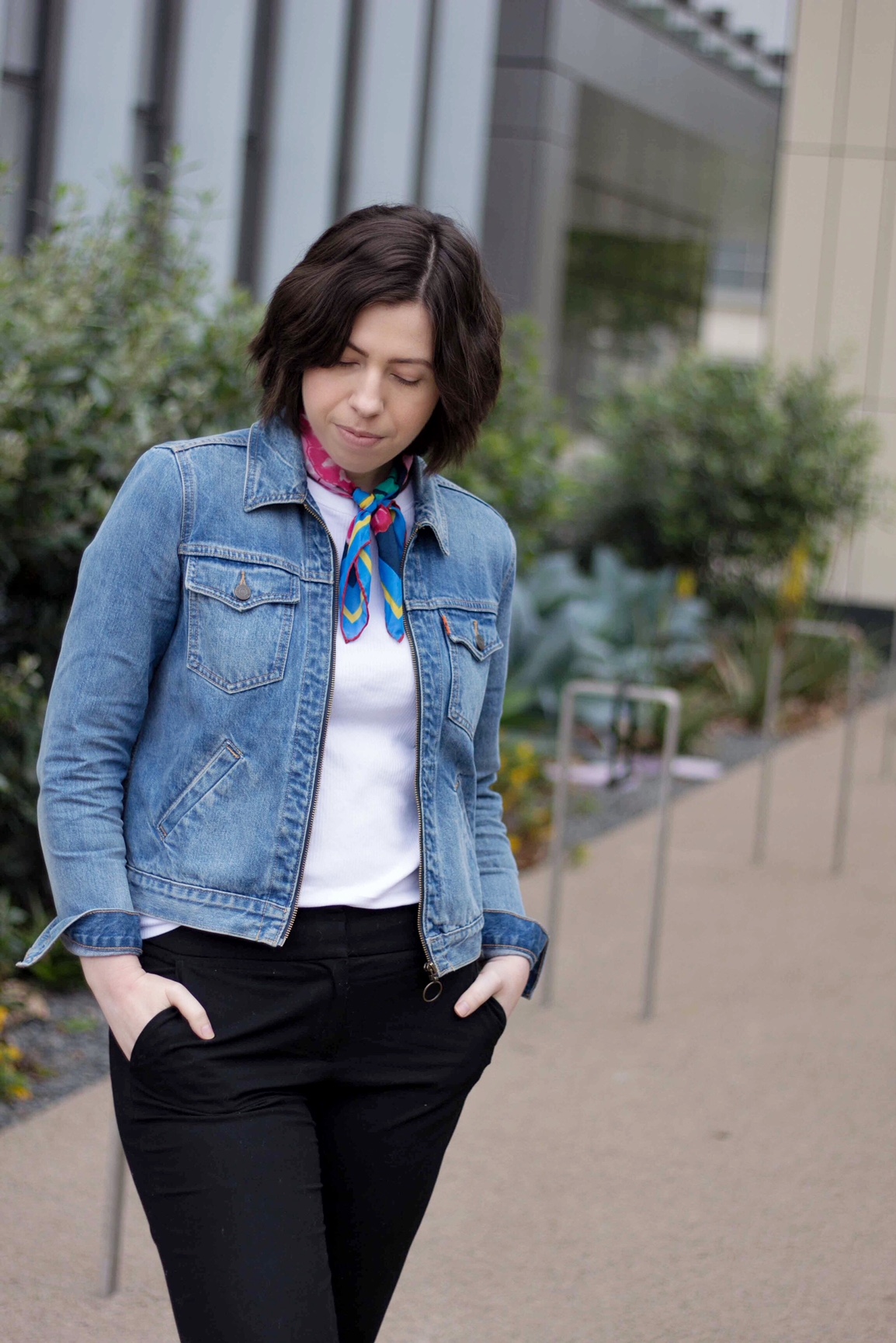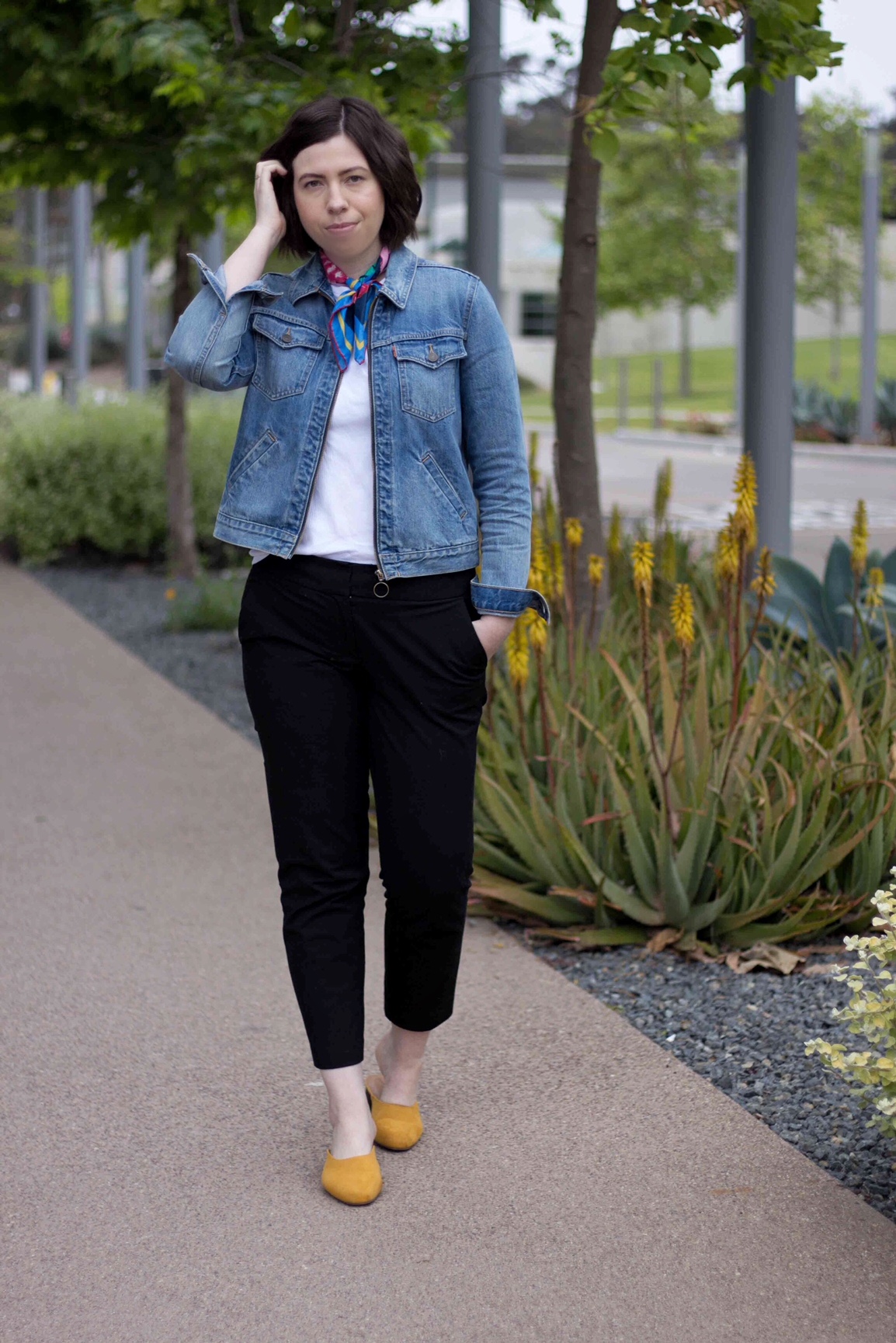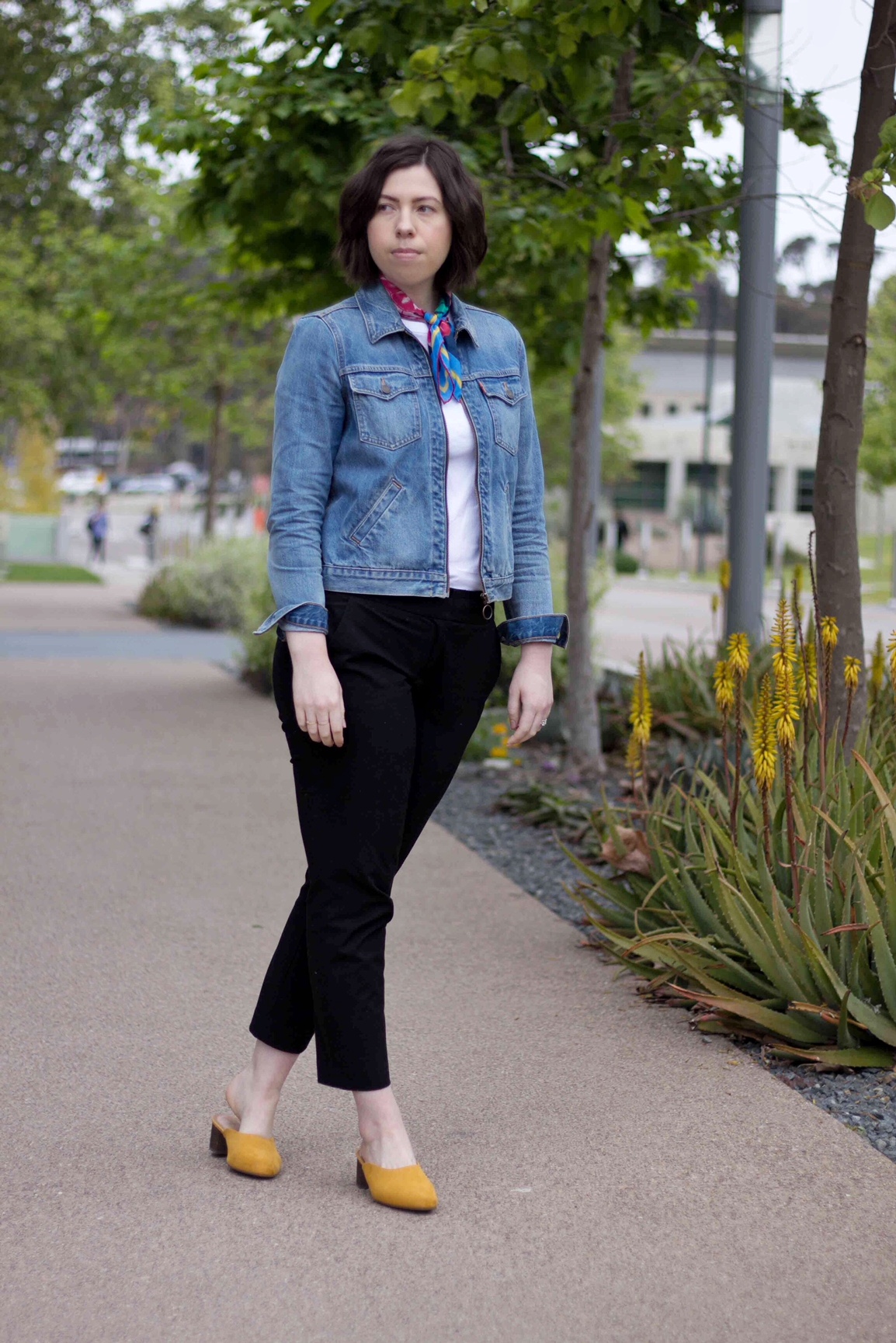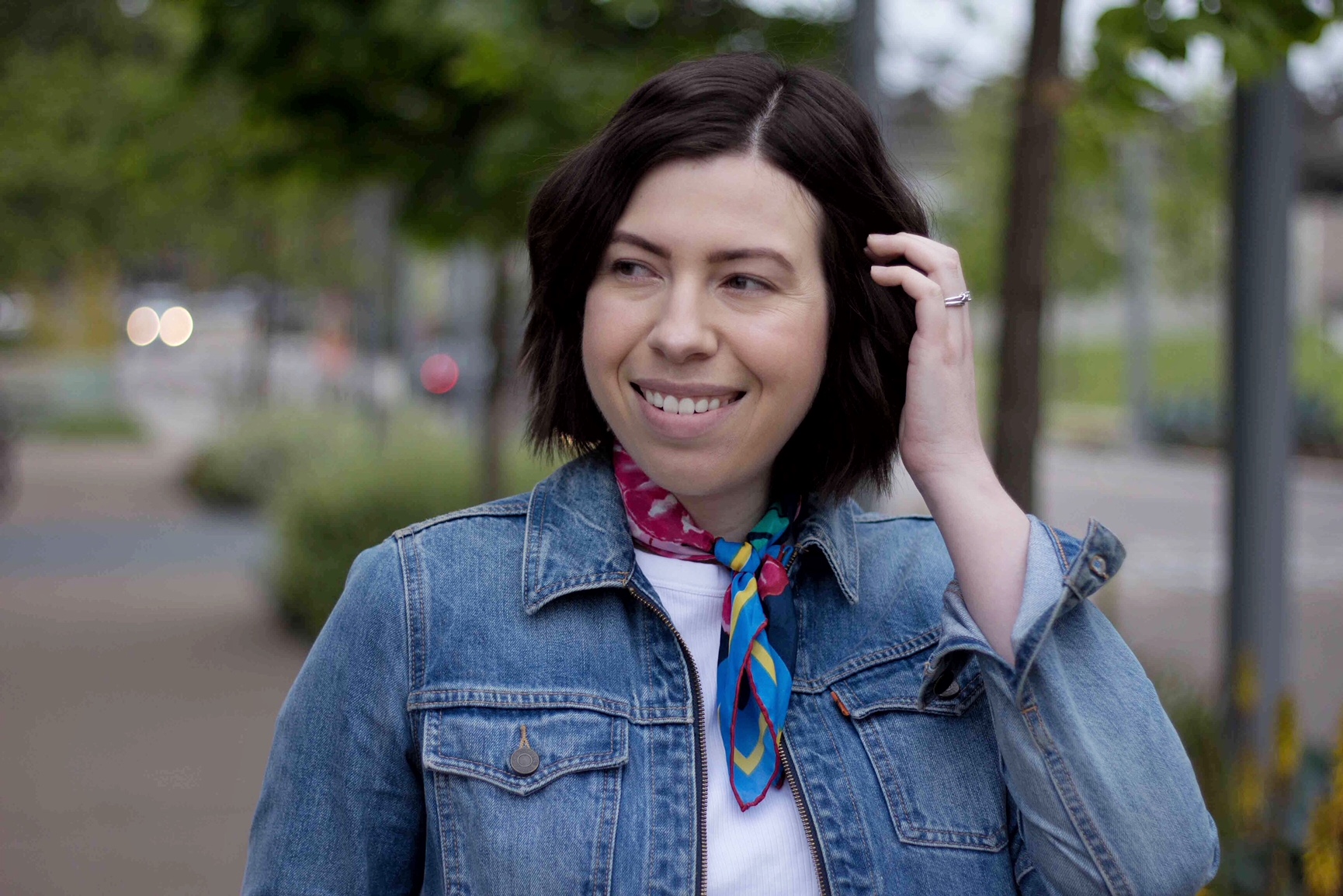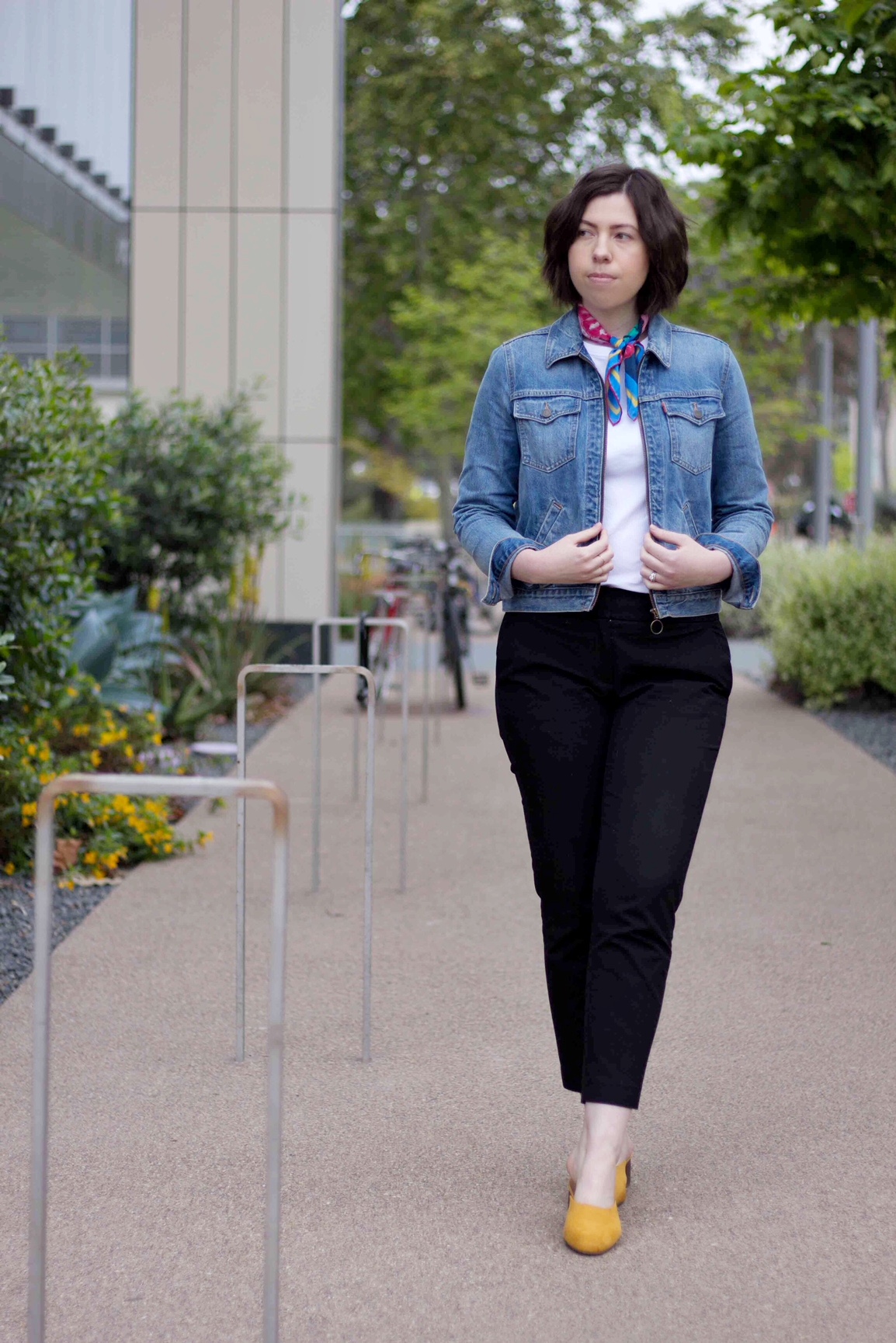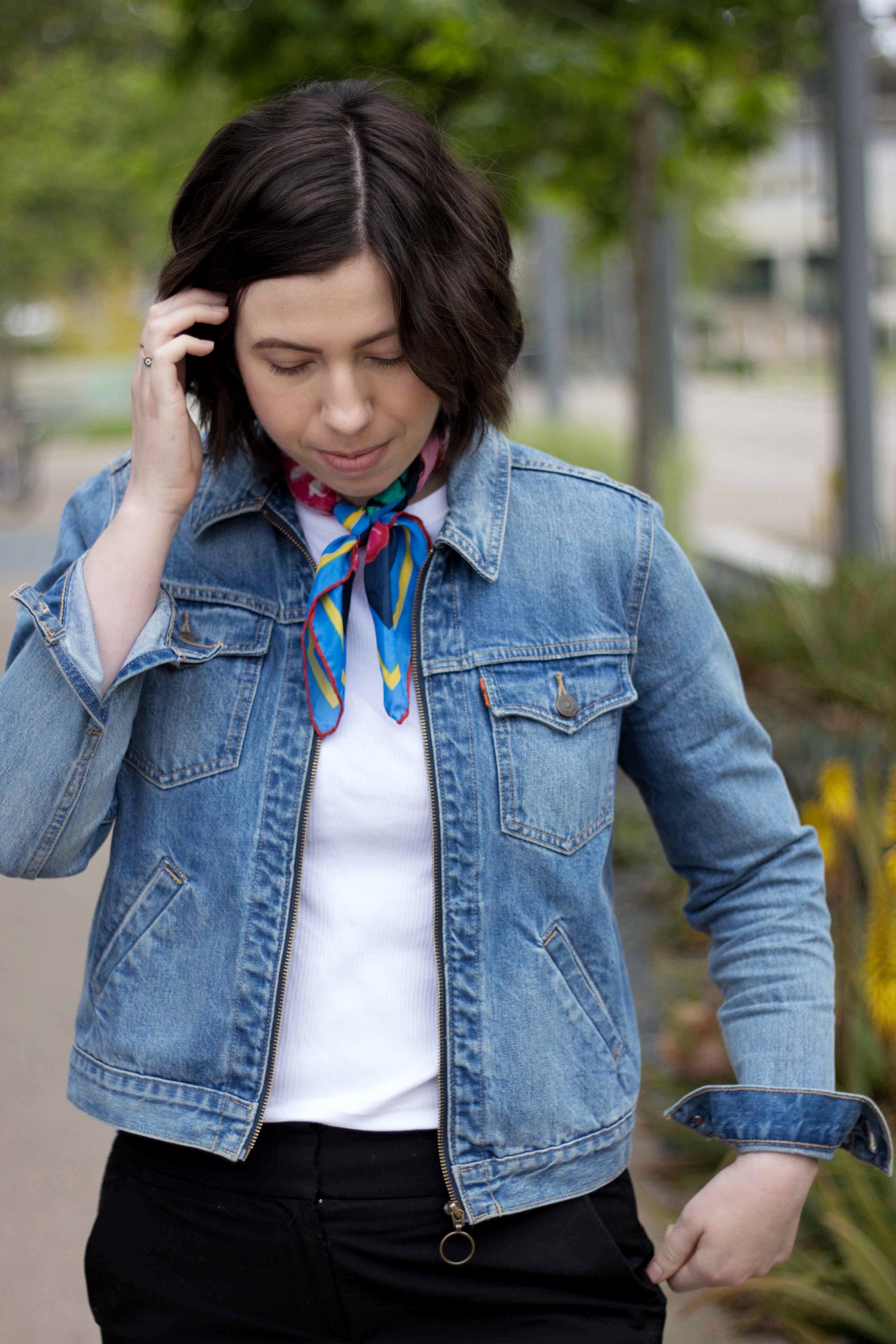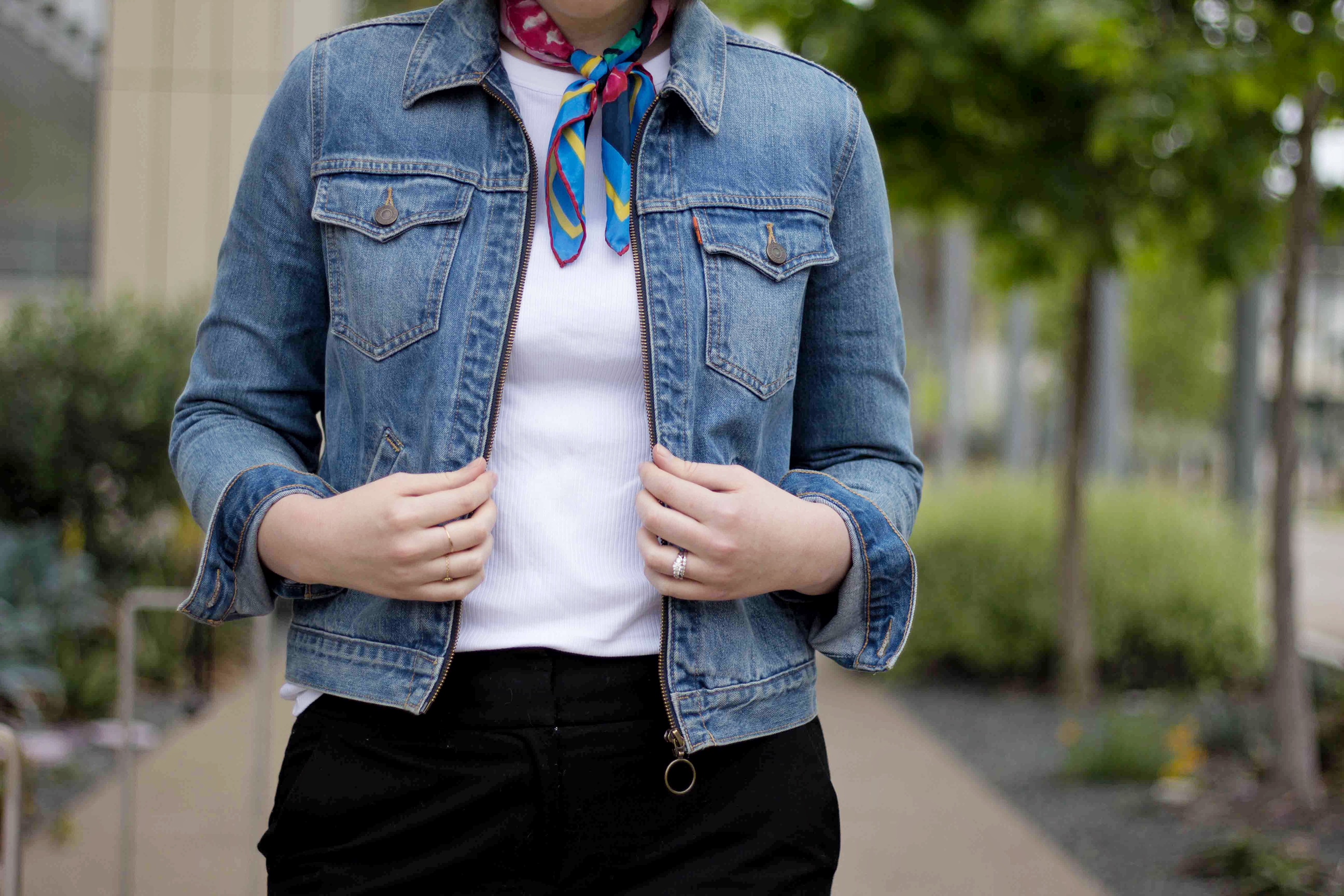 OUTFIT DETAILS
Shirt: UNIQLO
Jacket: Levi's (old; TONS of similar styles down below!)
Pants: Loft (old; similar styles HERE, HERE, HERE, & HERE)
Neck Scarf: Zara (old; Similar styles HERE, HERE, HERE, HERE, HERE, & HERE)
Shoes: TARGET'S UNIVERSAL THREAD (similar styles HERE, HERE, & HERE)
Disclosure: This post contains affiliate links, which means that if you purchase a product through one of my links, I make a small commission.
While I'm a Fall and Winter girl through and through, I've been having fun pulling out some of my more Springy and Summery pieces these past few weeks. For me, this essentially means wearing exactly the same thing as usual, but throwing on a floral neck scarf and some brightly colored shoes.
I'm also warming (literally!) up to the idea of wearing shorts soon, mainly because I know it will eventually get hot enoughh that I won't have any other options. Henceforth, I'm currently on the search for the perfect pair of jean shorts that check off all of my boxes: 1. high waisted, 2. not too tight in the thighs, and 3. not too short. If you have any recommendations for me, leave them in a comment down below.
Hope you have a great day and as always, thanks so much for stopping by.
Shop the look: