Chickpea Chocolate Chip Cookie Dough Bites
Today I'm going to be sharing one of my new favorite cookie recipes! The best part about these cookies is that I totally consider them to align with February's resolution of implementing healthy practices. That's my story and I'm sticking to it…
I'm pretty sure just about everyone and their grandmother has seen these cookies somewhere online in some variation or another, myself included. And I had actually tried a similar unbaked version of this recipe in the past, but to no avail. So, to be honest, I was a bit skeptical about these babies, but what with February being all about treating my body as a temple and making healthier choices, I knew I needed to get a little creative in the dessert arena. So, with very low expectations, I gave these a try.  And I'm glad I did!
Now, I'm not saying these are so incredible that they will make you forget you're eating mashed beans, but I will say they are NOT half-bad. And since I'm going over to watch The Bachelor tonight with friends, one of whom is allergic to gluten, I thought these would be the perfect contribution. If you have any other fun variations of this recipe or some tasty, healthy dessert recipes, I'd love to hear about them!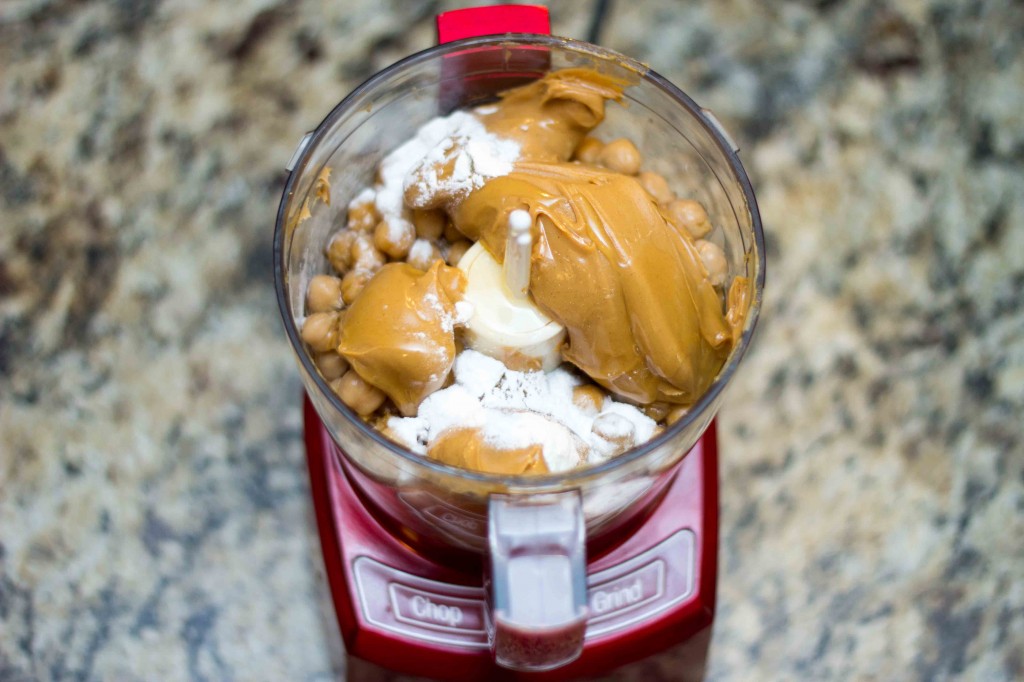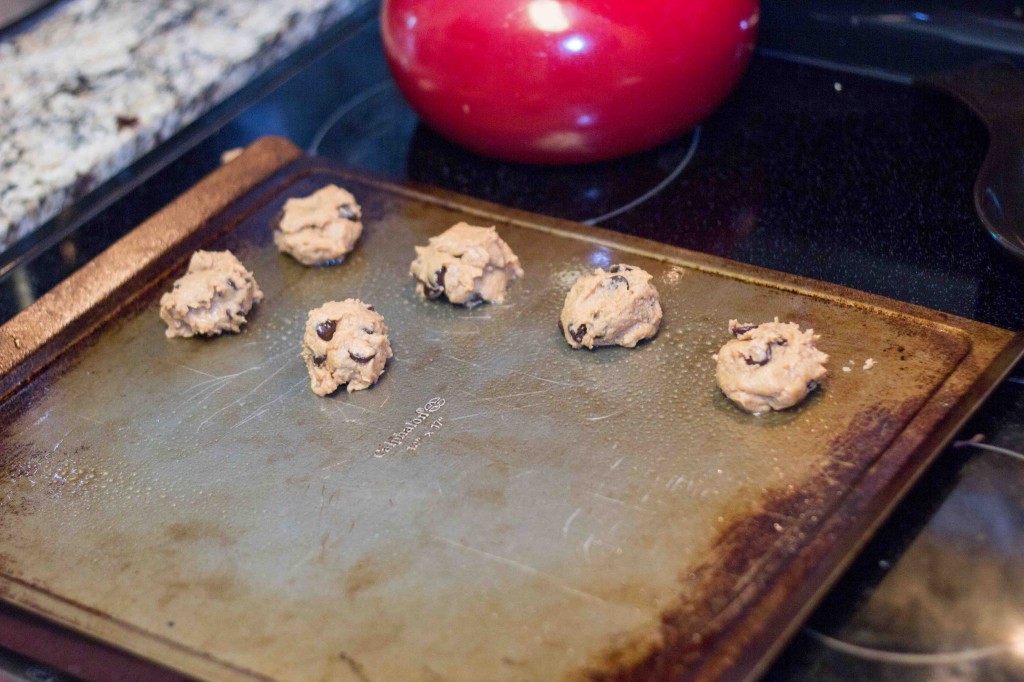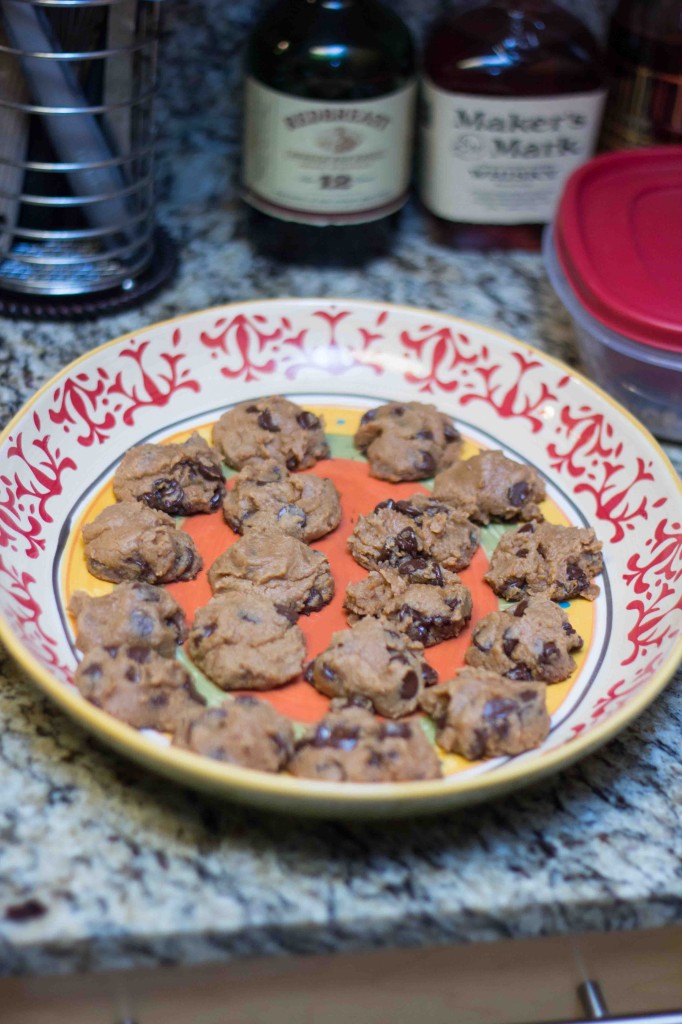 Chickpea Chocolate Chip Cookie Dough Bites
Ingredients
1 15 oz. can chickpeas, rinsed and patted dry
2 teaspoons vanilla extract
1/2 cup + 2 tablespoons natural peanut butter
1/4 honey (agave or maple syrup work, as well)
1 teaspoon baking powder
1/2 cup chocolate chips
Directions
Preheat oven to 350 degrees Fahrenheit.
Combine all ingredients, except chocolate chips in a food processor, and process until smooth, making sure to scrape inside of food processor with a rubber spatula, so that chickpeas are well-blended.
Transfer mixture to medium size bowl, then fold in chocolate chips.
With wet hands, form into 1 1/2″ balls and place onto baking sheet on either a Silpat or a piece of parchment paper.
Bake for about 10 minutes.
Store in an air-tight container at room-temperature or in the refrigerator for up to one week.
NOTE: These will not set like regular cookies. They will still be rounded and soft when you take them out of the oven.
(Recipe adapted from Texanerin Baking)