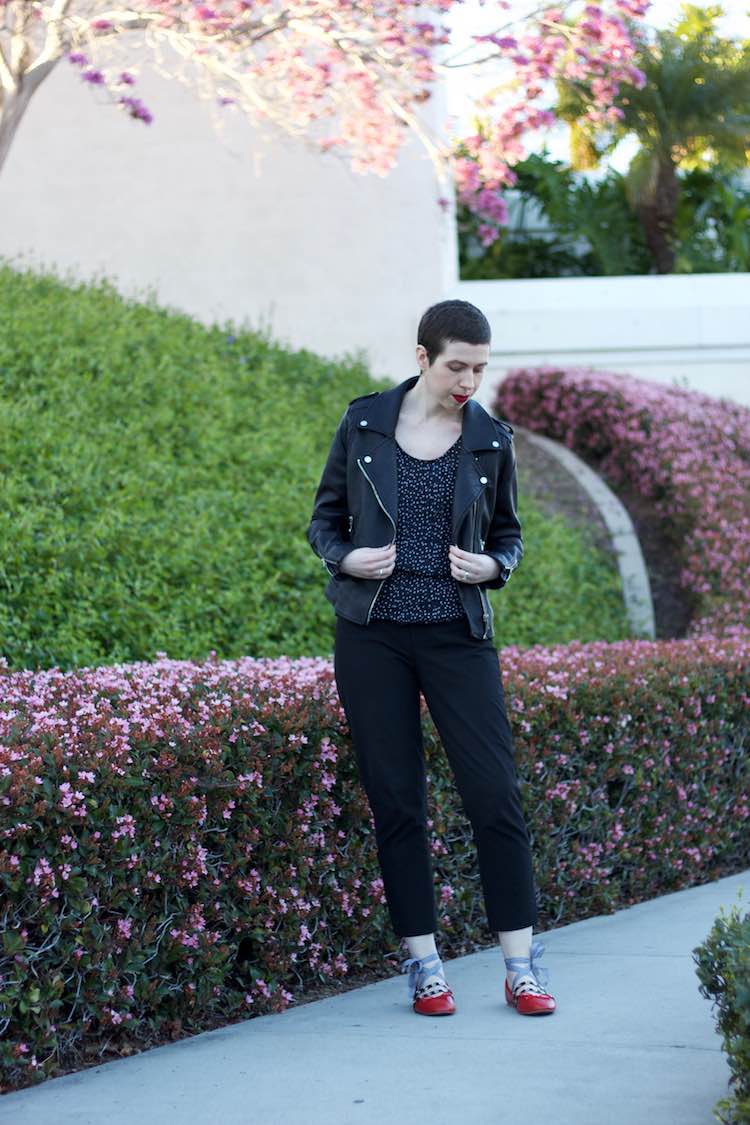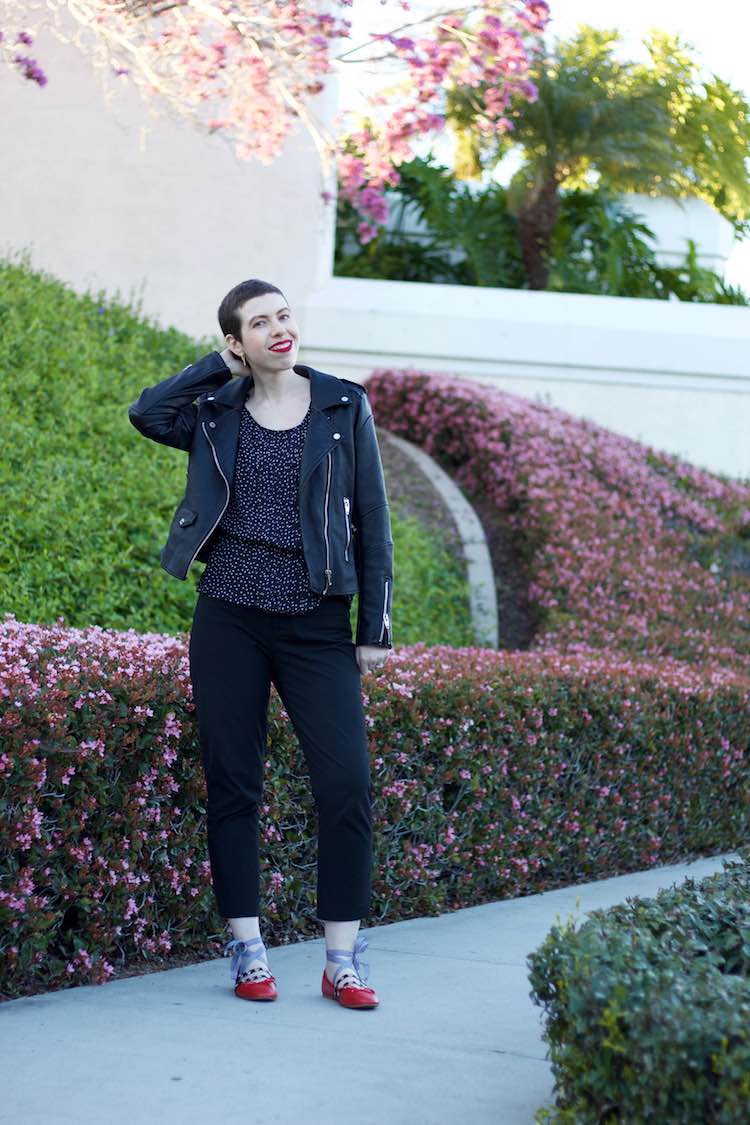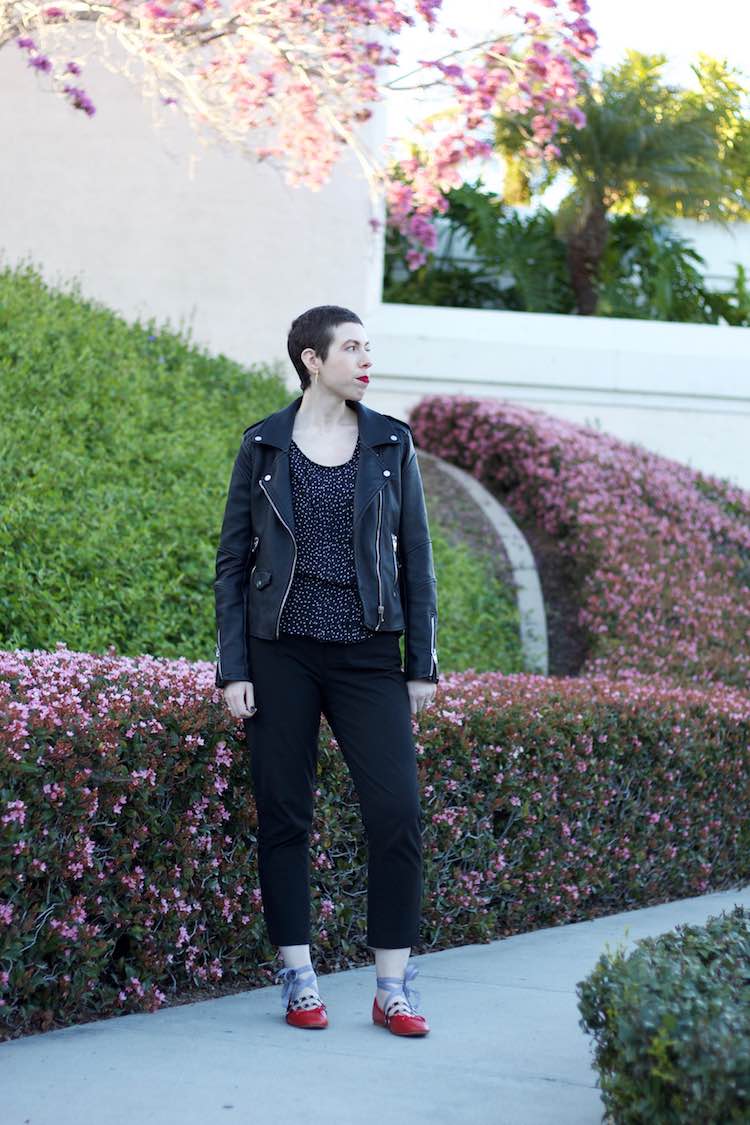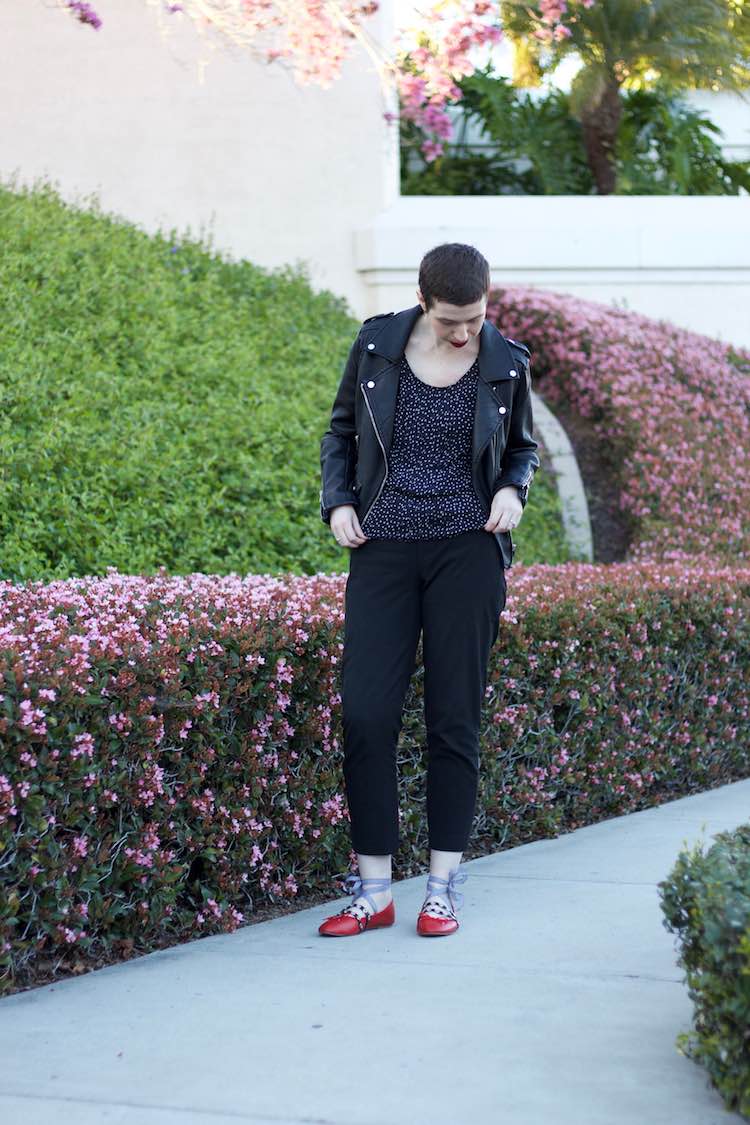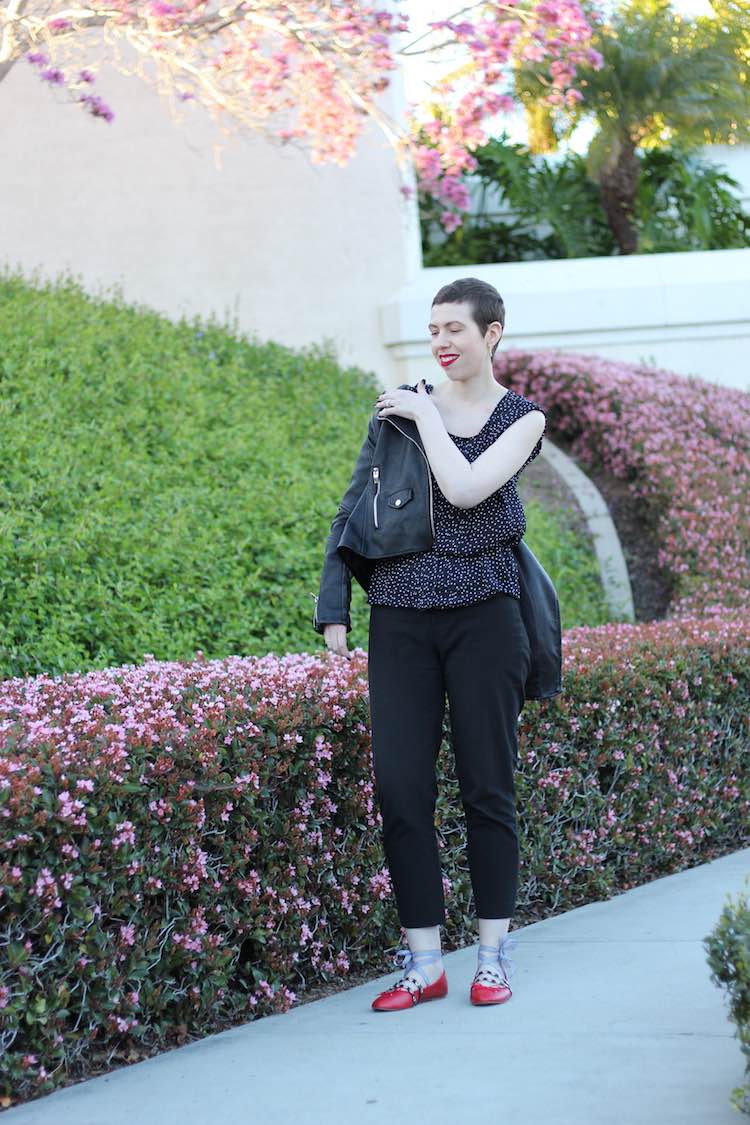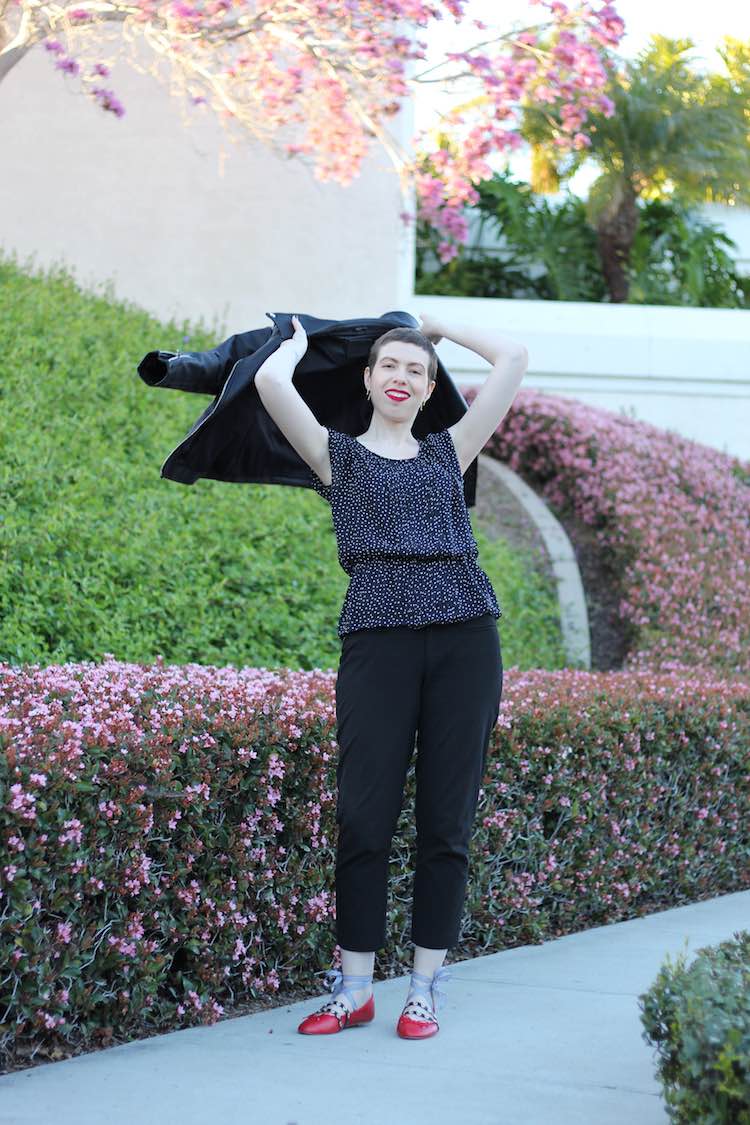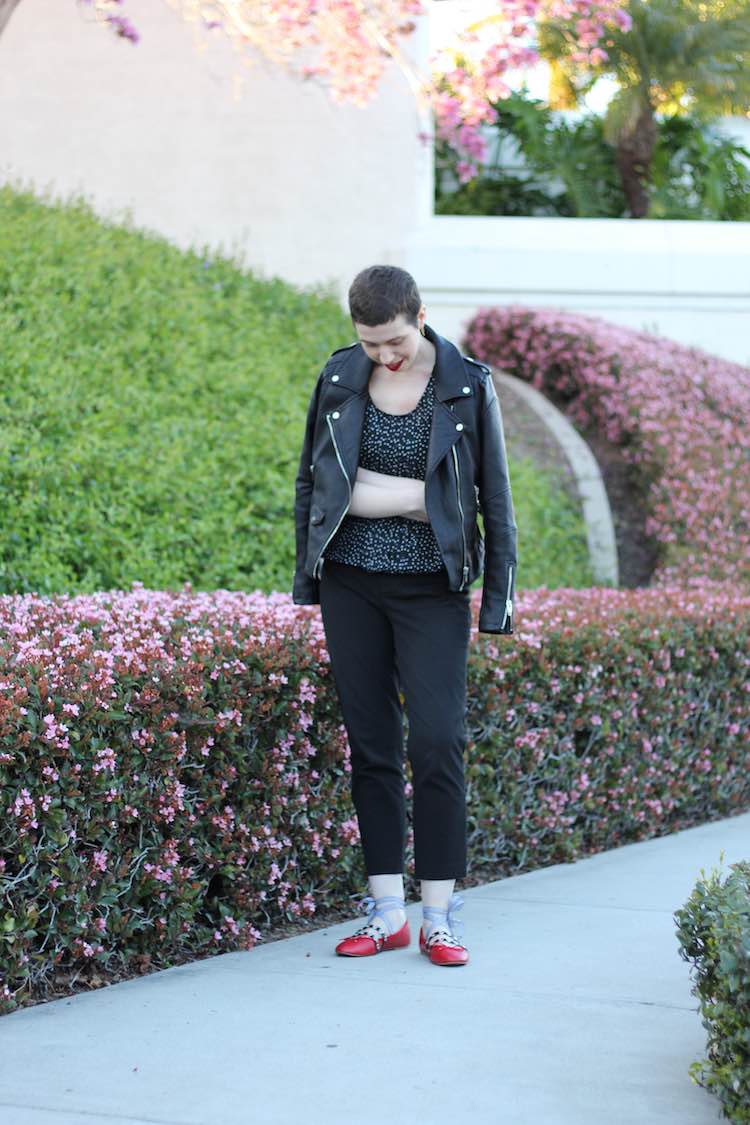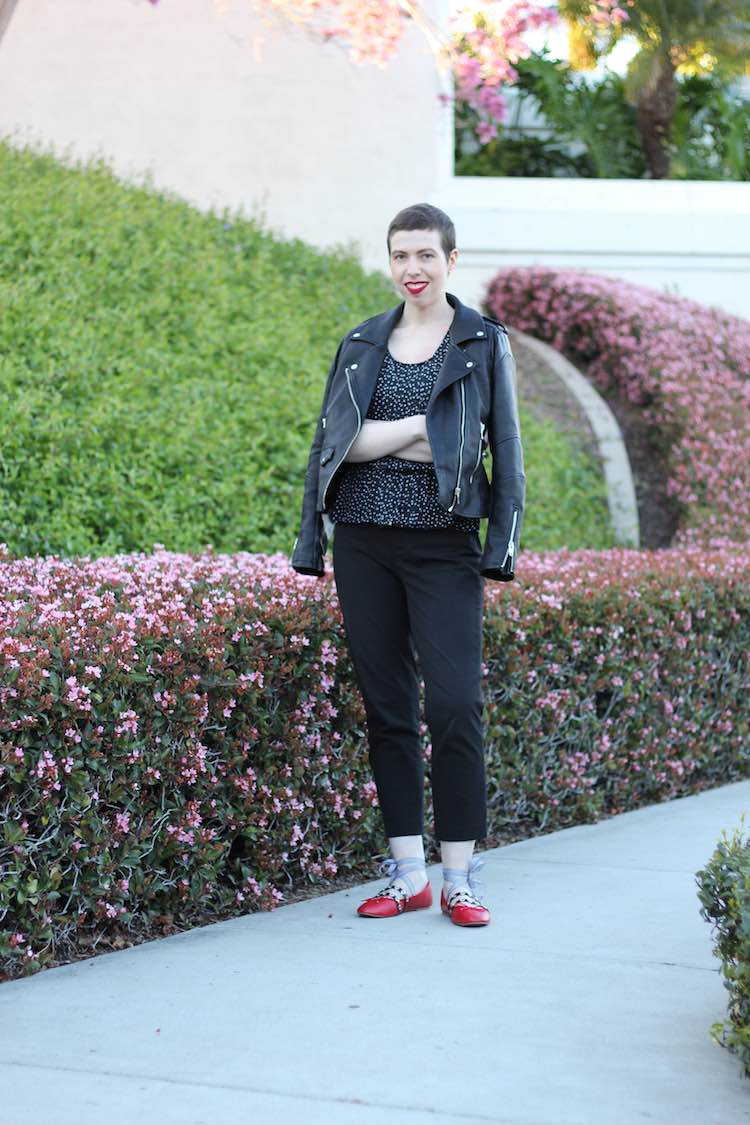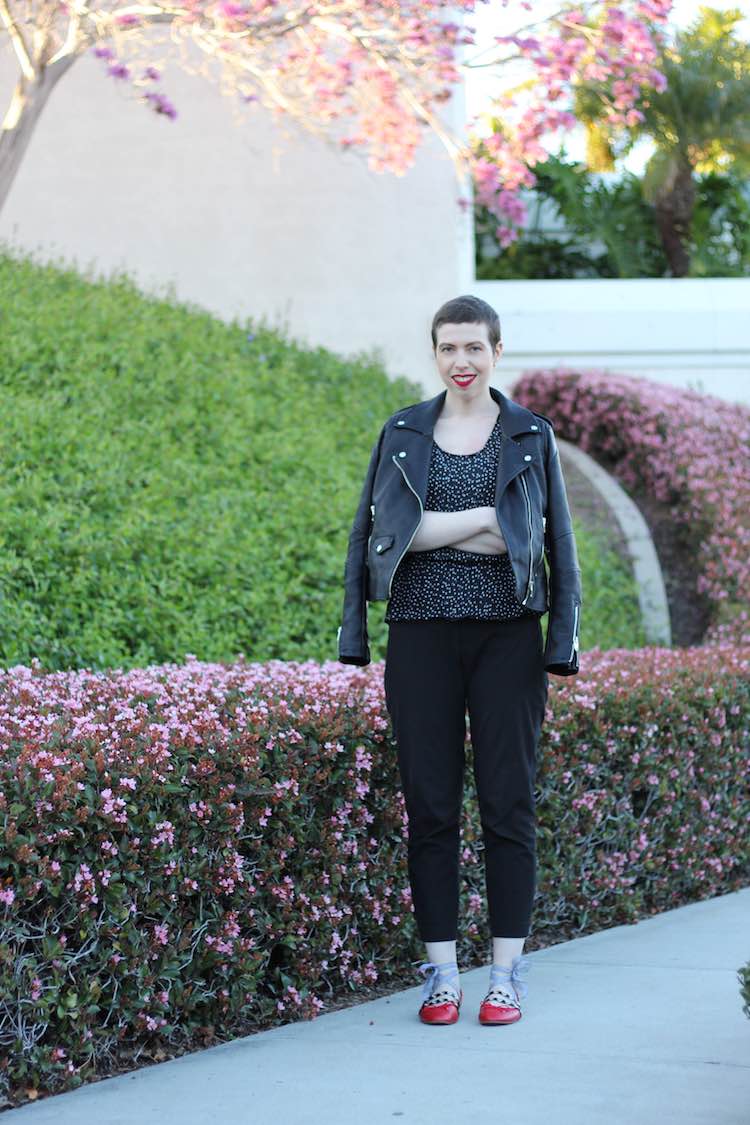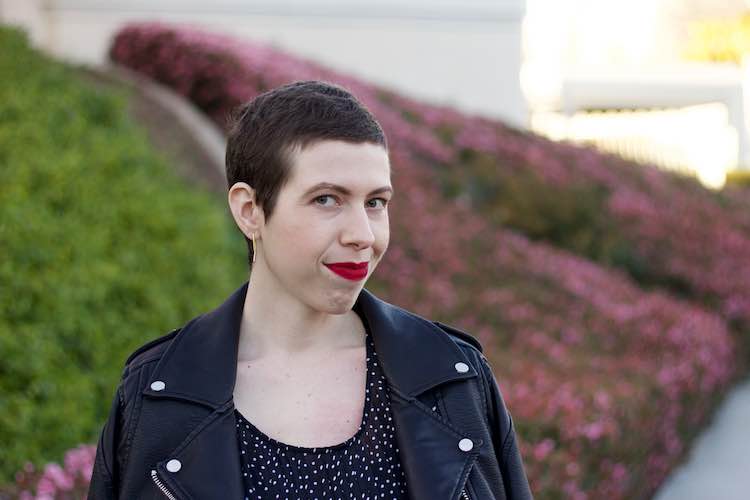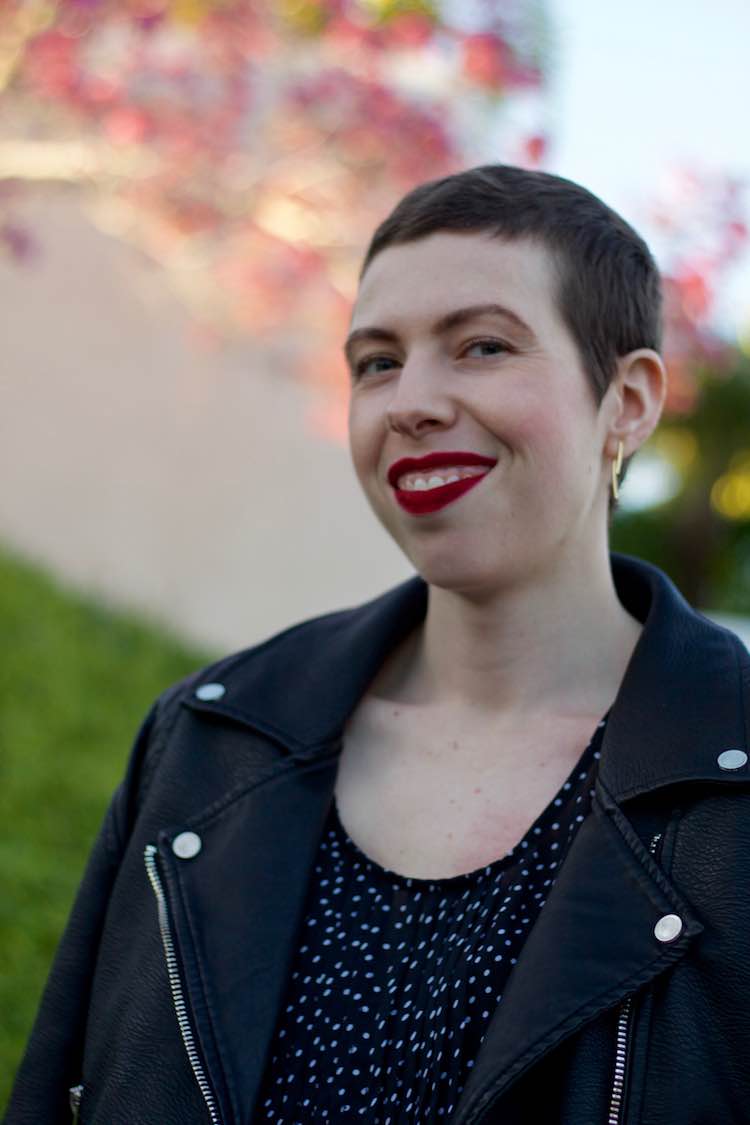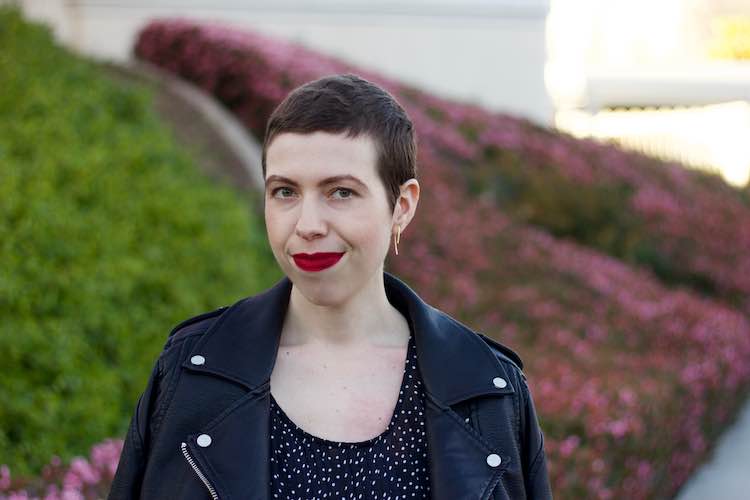 Blouse: Macy's (old; similar); Pants: Gap (old; similar); Jacket: Nordstrom; Shoes: Made by me (similar); Lipstick: Lorac PRO Liquid Lipstick in Berry Red
Disclosure: This post contains affiliate links, which means that if you purchase a product through one of my links, I make a small commission.
In my opinion, a good rule of thumb, when getting dressed on a Monday morning, feeling sleepy and uninspired is black on black. You can never go wrong in a clean all black look. It's flattering, it's put together, it's stylish, you truly cannot go wrong.
That was me on this particular morning. I knew I wanted to wear my new DIY shoes, but I felt lacking in creativity when it came to my clothes. I decided on this all-black outfit because it was simple and chic and took precisely zero effort. I think the black also really helps to make the red pop.
I can also imagine these shoes in a cute Parisian-inspired look. I'm thinking white top with black stripes, blue handkerchief around the neck, cropped jeans, and this leather jacket. Will definitely have to try that next.
As always, thank you for stopping by my little corner of the internet and I hope you have a wonderful day!