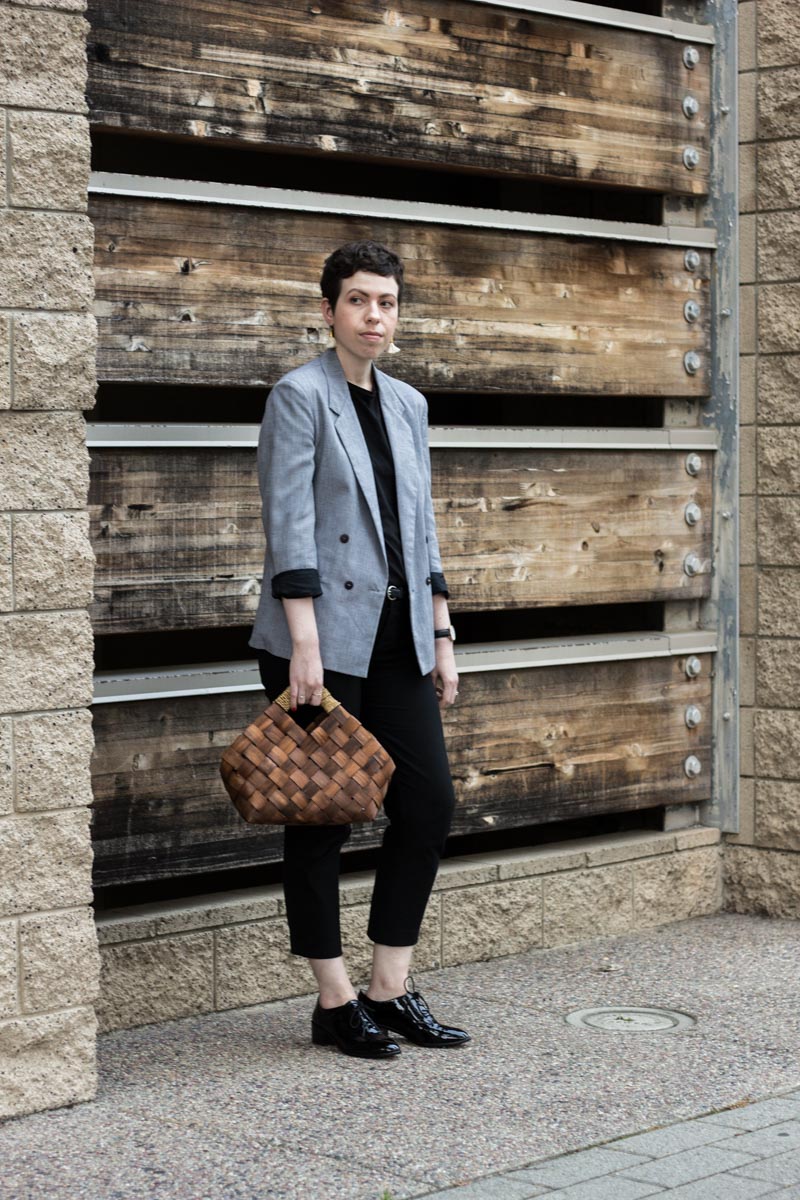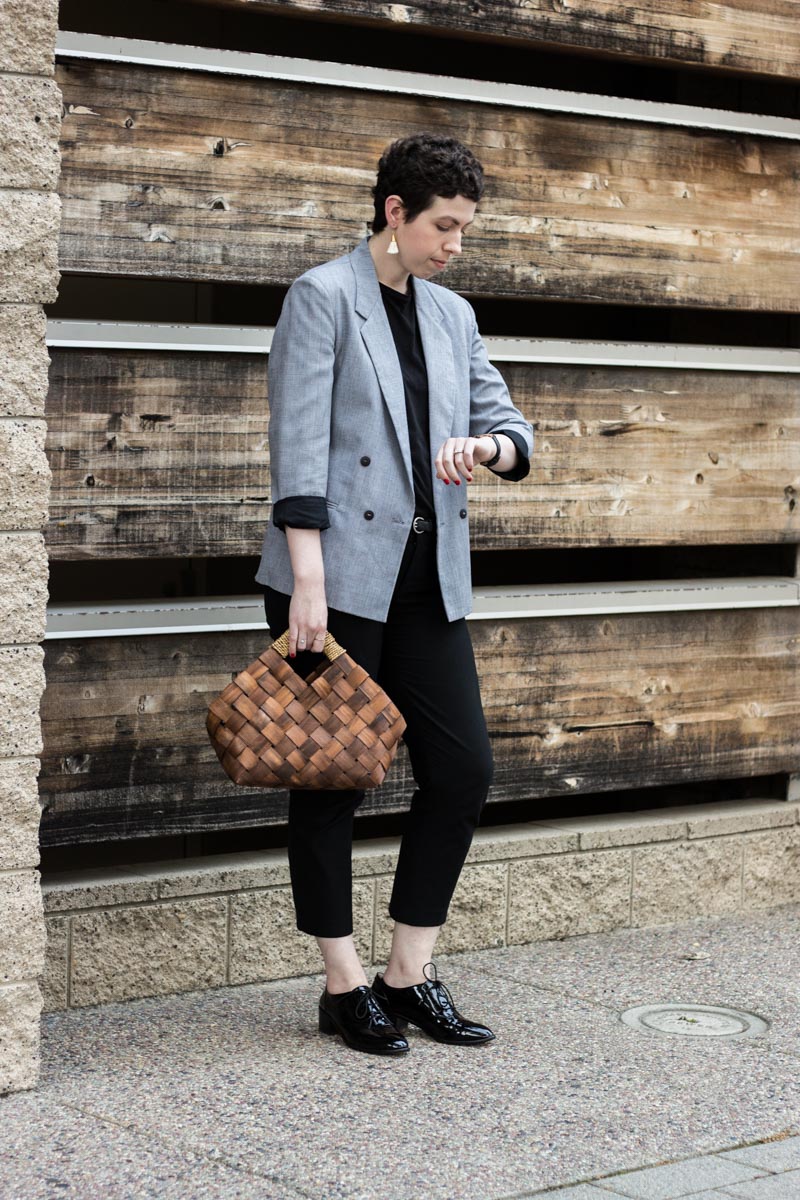 Shirt: Zara; Pants: Gap (old; similar); Shoes: Louise et Cie; Blazer: Thrifted (similar); Earrings: Natalie Borton; Watch: Daniel Wellington; Bag: Thrifted
Disclosure: This post contains affiliate links, which means that if you purchase a product through one of my links, I make a small commission.
Over the weekend, David and I celebrated our six-year wedding anniversary. SIX. YEARS. That just blows my mind. To commemorate the occasion, we decided to take ourselves on a mini coffee shop tour up the coast.
We ended up stopping off at a total of five different coffee shops, all very different from each other, but all very good. I swear, one of these days, I will compile a list of all of my favorite coffee shops and the best drinks to order from each one. That's definitely a future post in the works.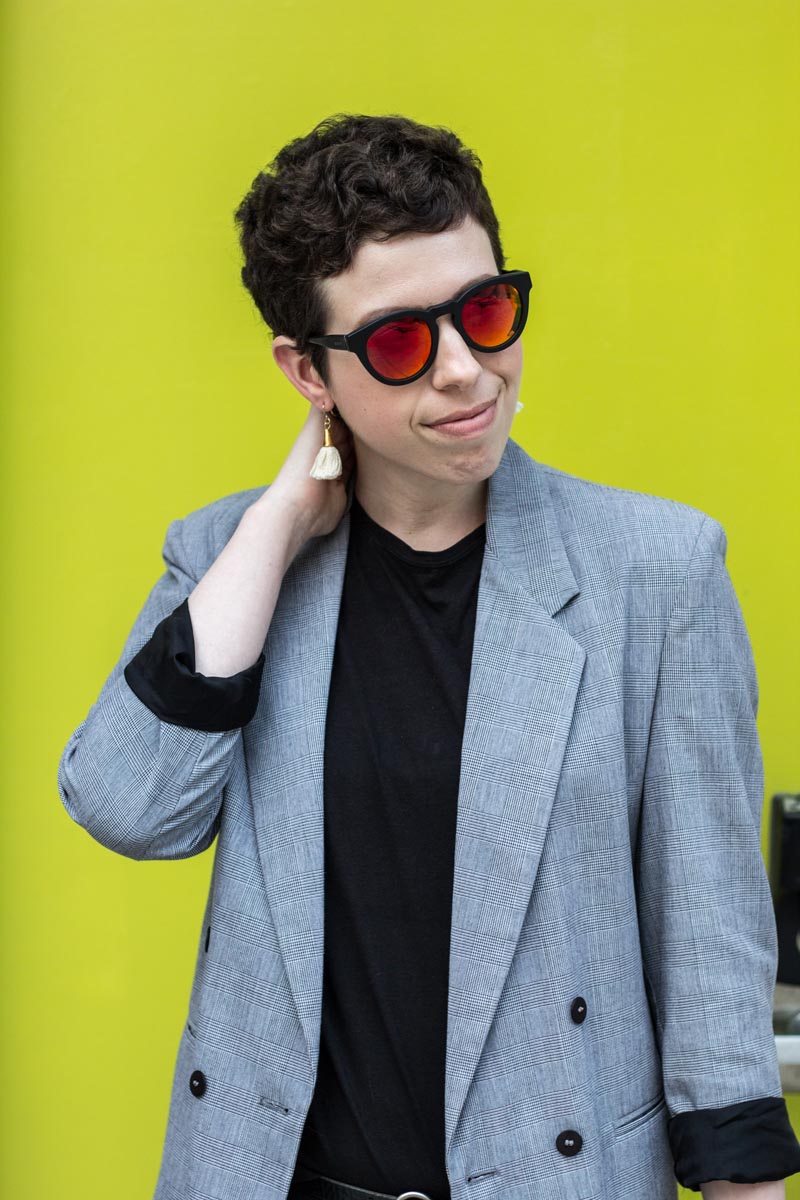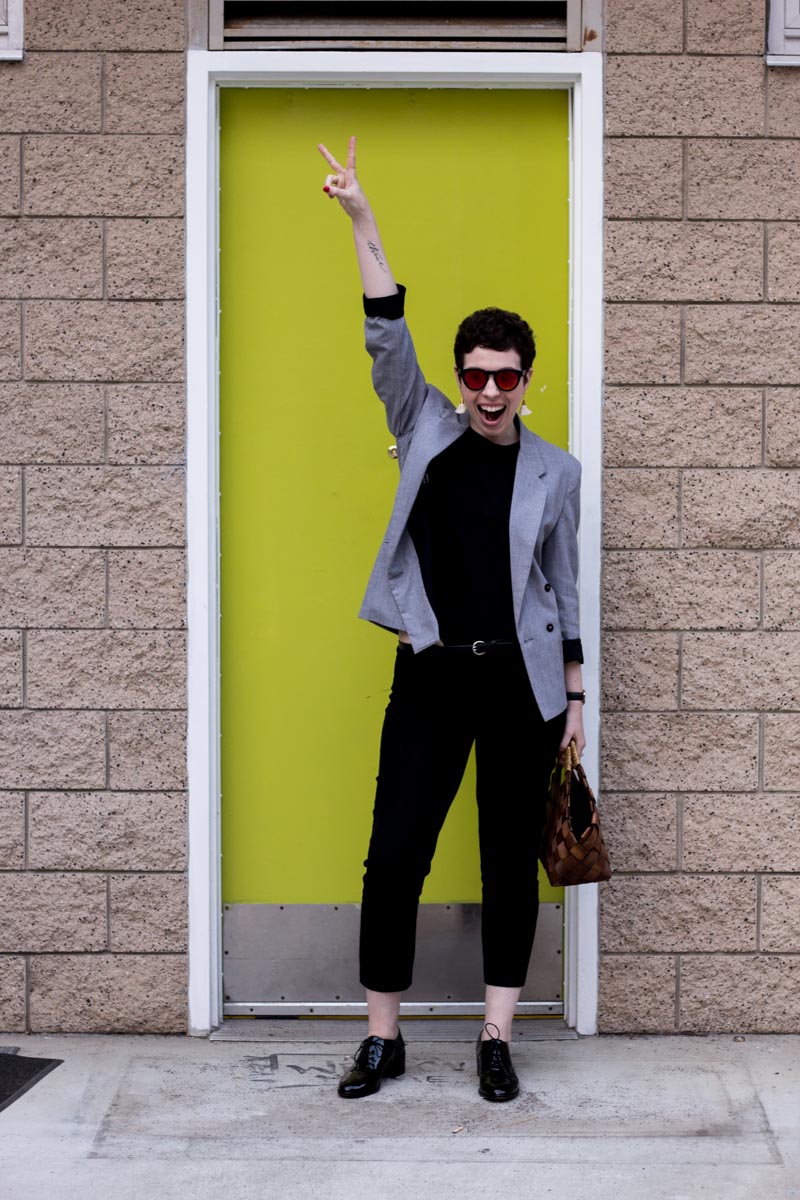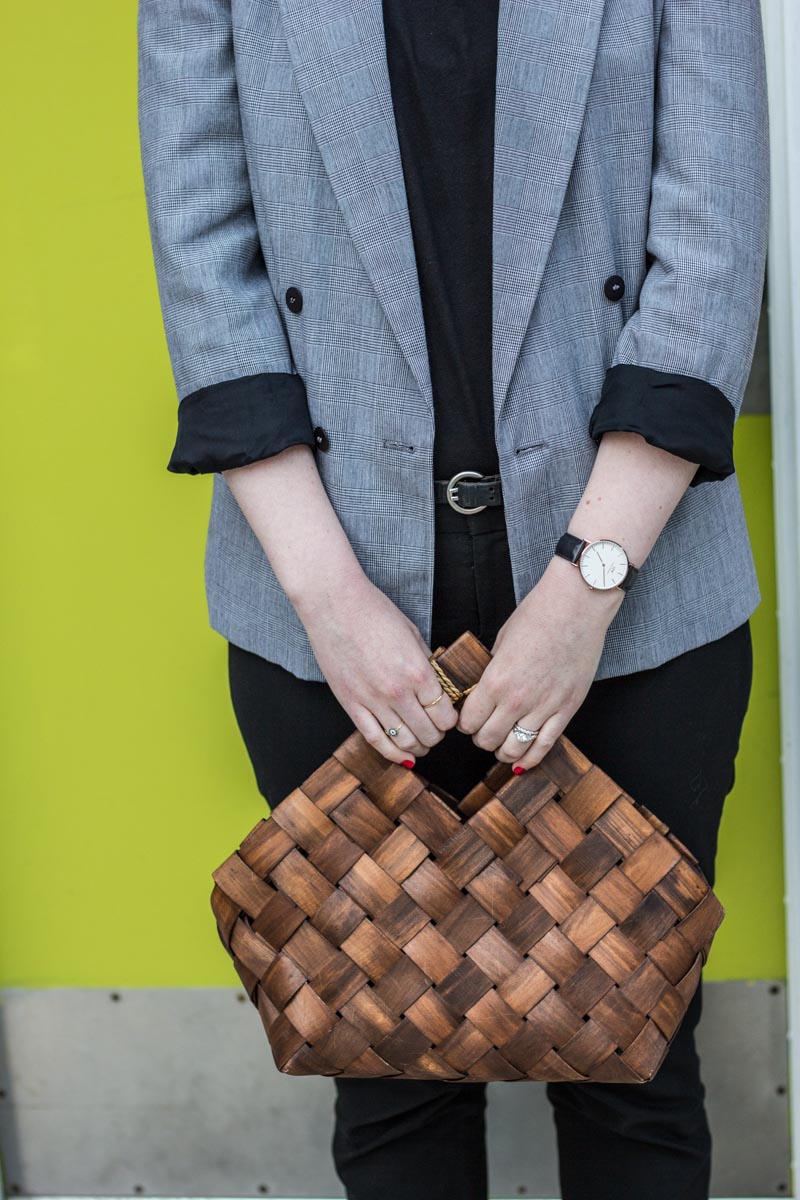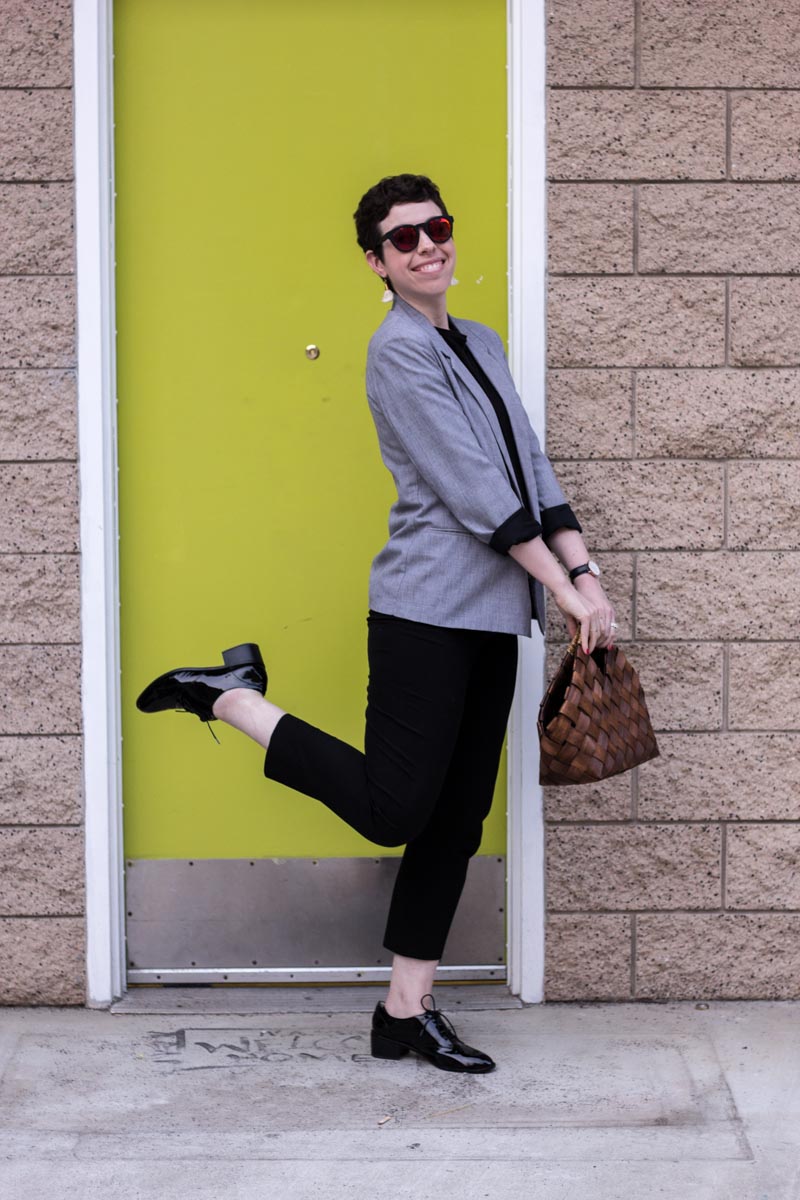 The second place we stopped at was a fun little place in Oceanside, CA called Captain's Helm. It's actually a consignment store with a coffee shop in the front. They are known for their dirty chai lattes. If you're not familiar with a dirty chai latte, it's a chai tea latte with a shot of espresso, because you just can never have too much caffeine. We ordered them iced and they did not disappoint.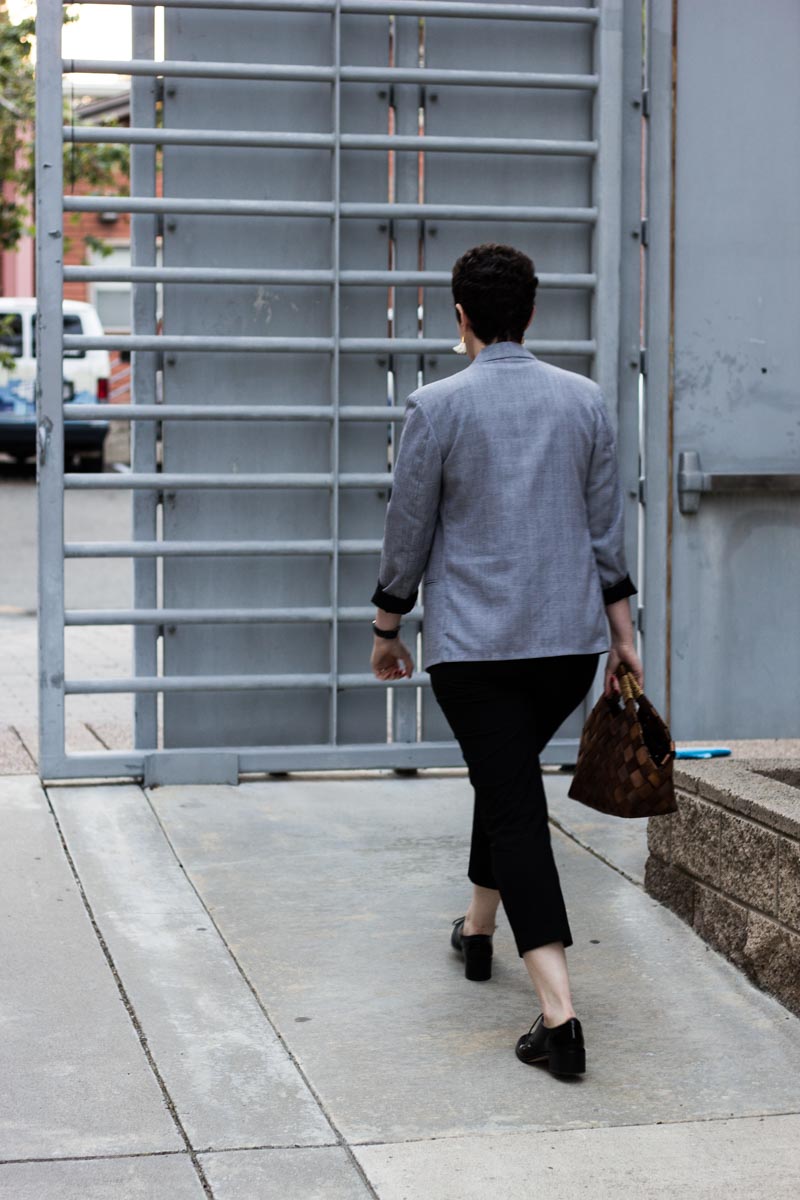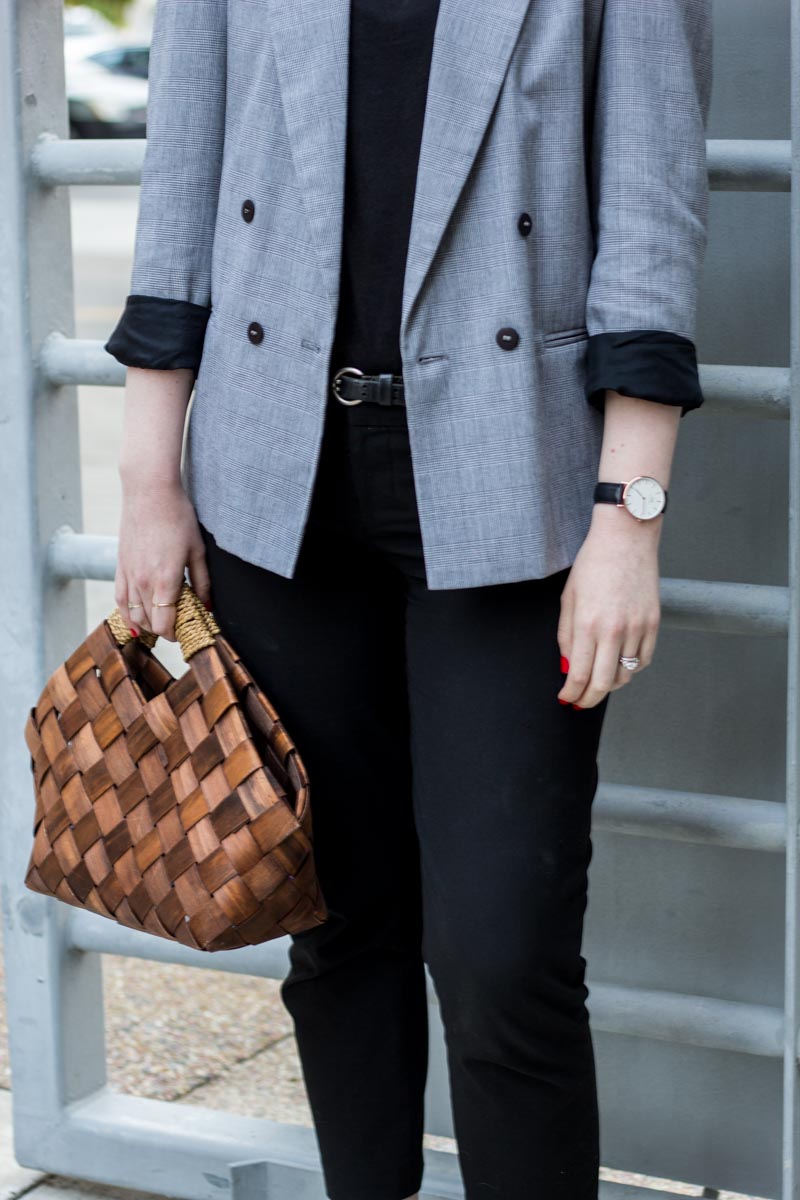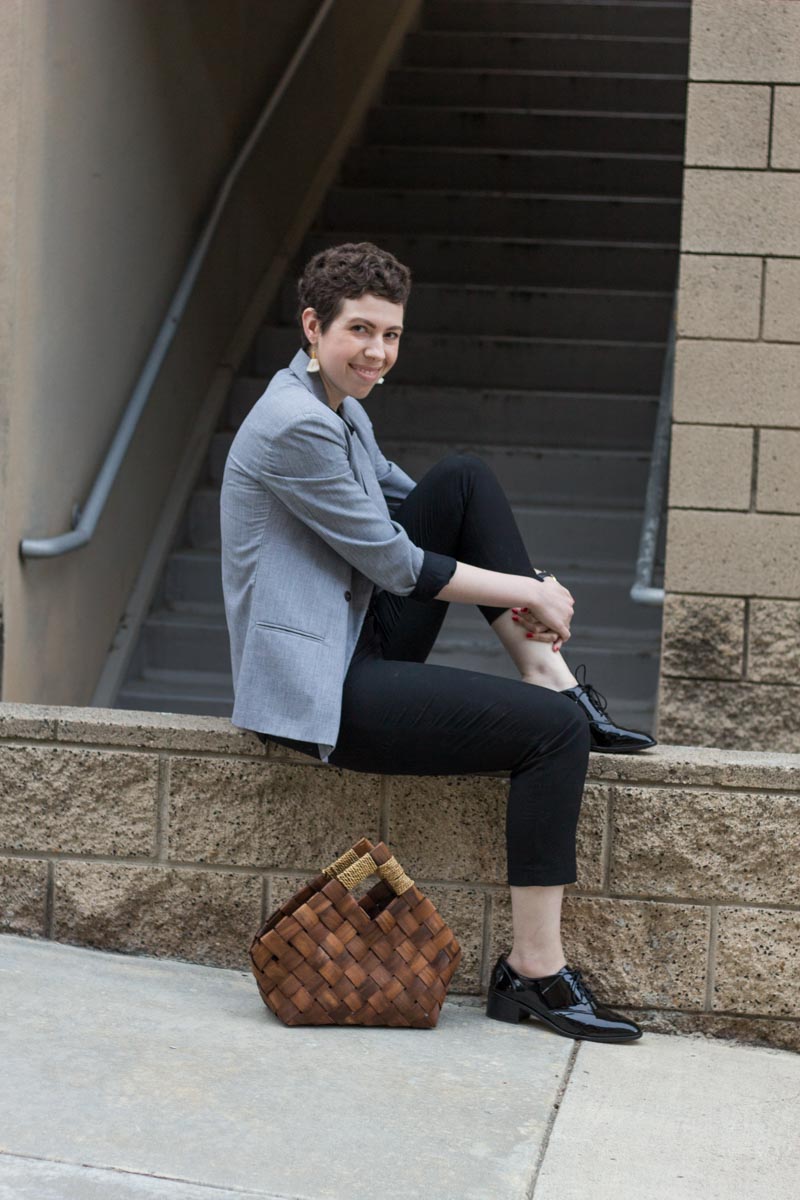 While waiting for our drinks, I perused the consignment store a bit and found this grey plaid blazer. I've actually been in the market for one, so I decided to grab it. Couldn't beat the $16 price tag either! There are shoulder pads in it that I plan to remove at some point, but for the time being, I don't have the necessary tools, so I'm definitely channeling college Chandler from Friends in this outfit, but you know what? I'm just rolling with it.
I also scooped up these adorable patent leather oxfords from Nordstrom Rack over the weekend. I'm slowly realizing how bad that place is proving to be for my wallet.
You all know me, I love a good menswear-inspired look, so this outfit fits the bill perfectly for me.