San Diego Coffee Shop Guide: North County Coastal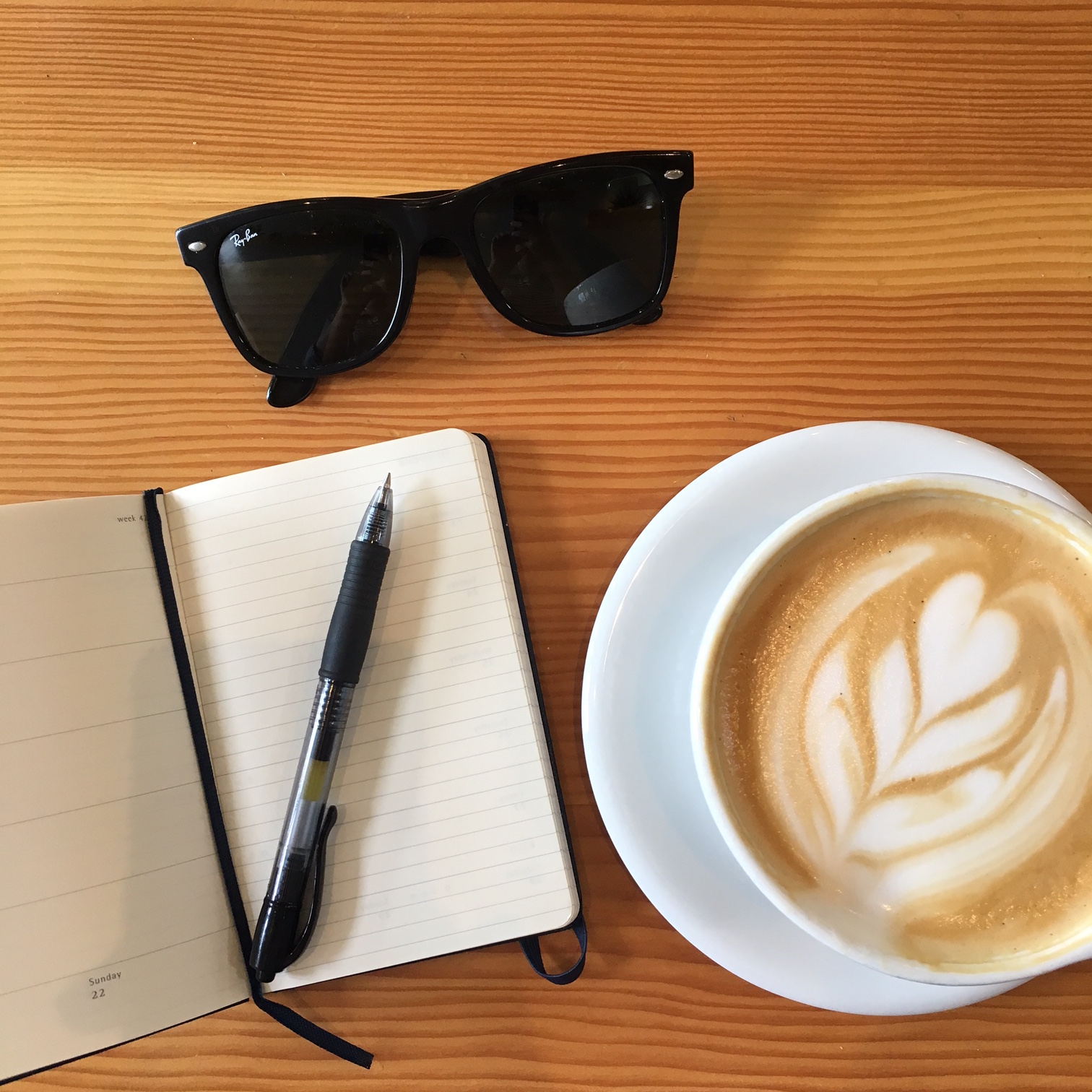 This is probably one of my most highly requested posts, so this has been a long time in the making. San Diego is a pretty big city, so it wasn't really possible to tackle all of these spots in one day or even one weekend, so I've decided to break it up by region and add to it as we cover more ground.
I've ranked each coffee shop on a scale of 1 to 5 on the following criteria: 1. coffee, 2. vanilla latte, 3. seating, 4. internest speed, and 5. parking. For some context on how I ranked the coffee, I'd give Starbucks a 2/5. Since most of you have probably tried Starbucks at one or another, that should give you a pretty idea of the standard by which I measured everything. Pretty self-explanatory, so let's dive right in...
Revolution Roasters - Oceanside, CA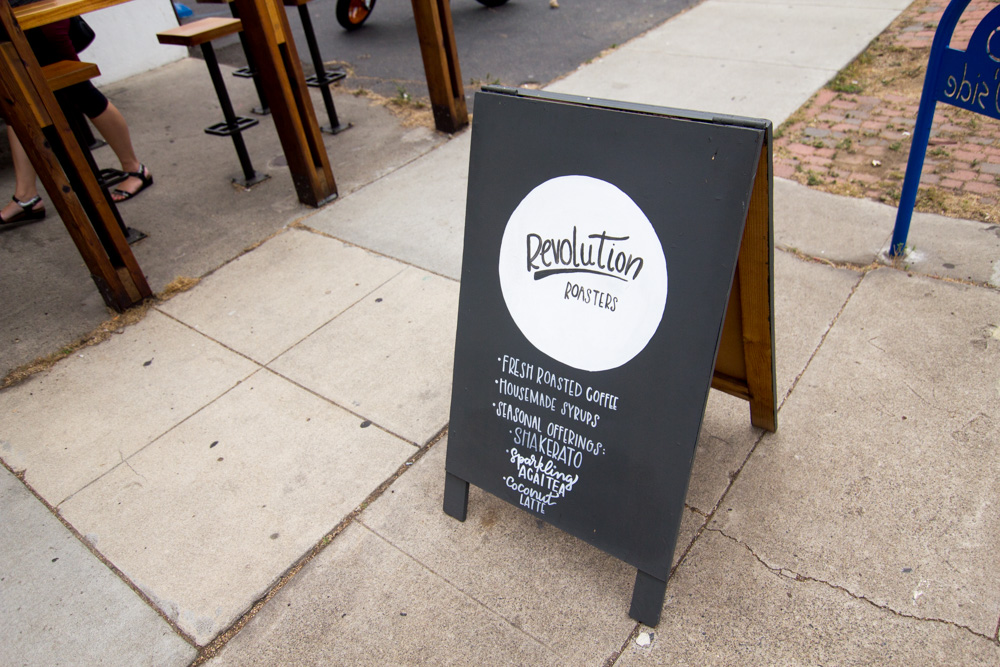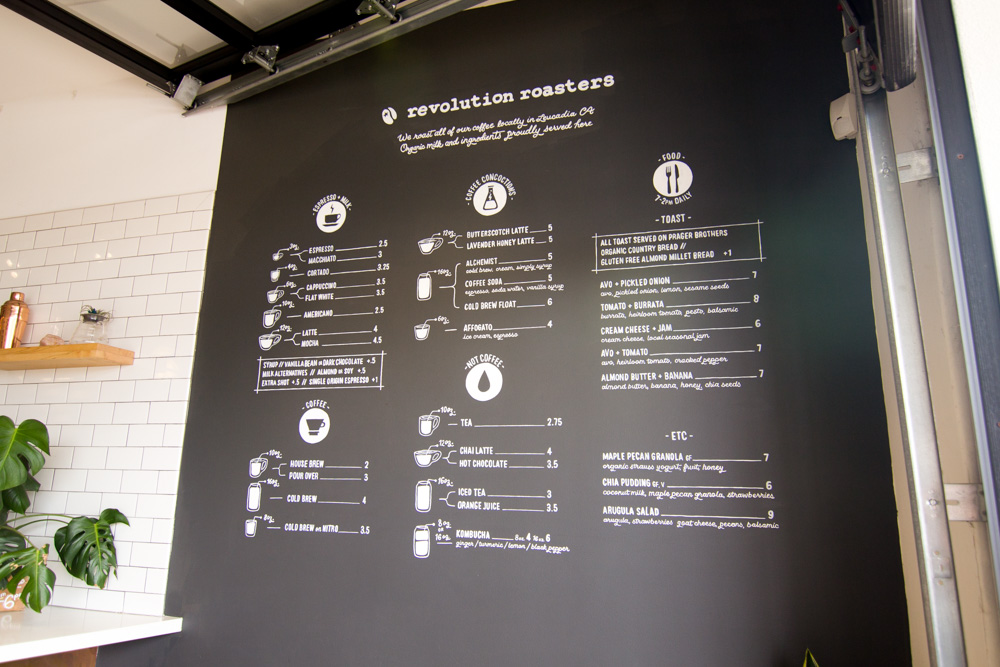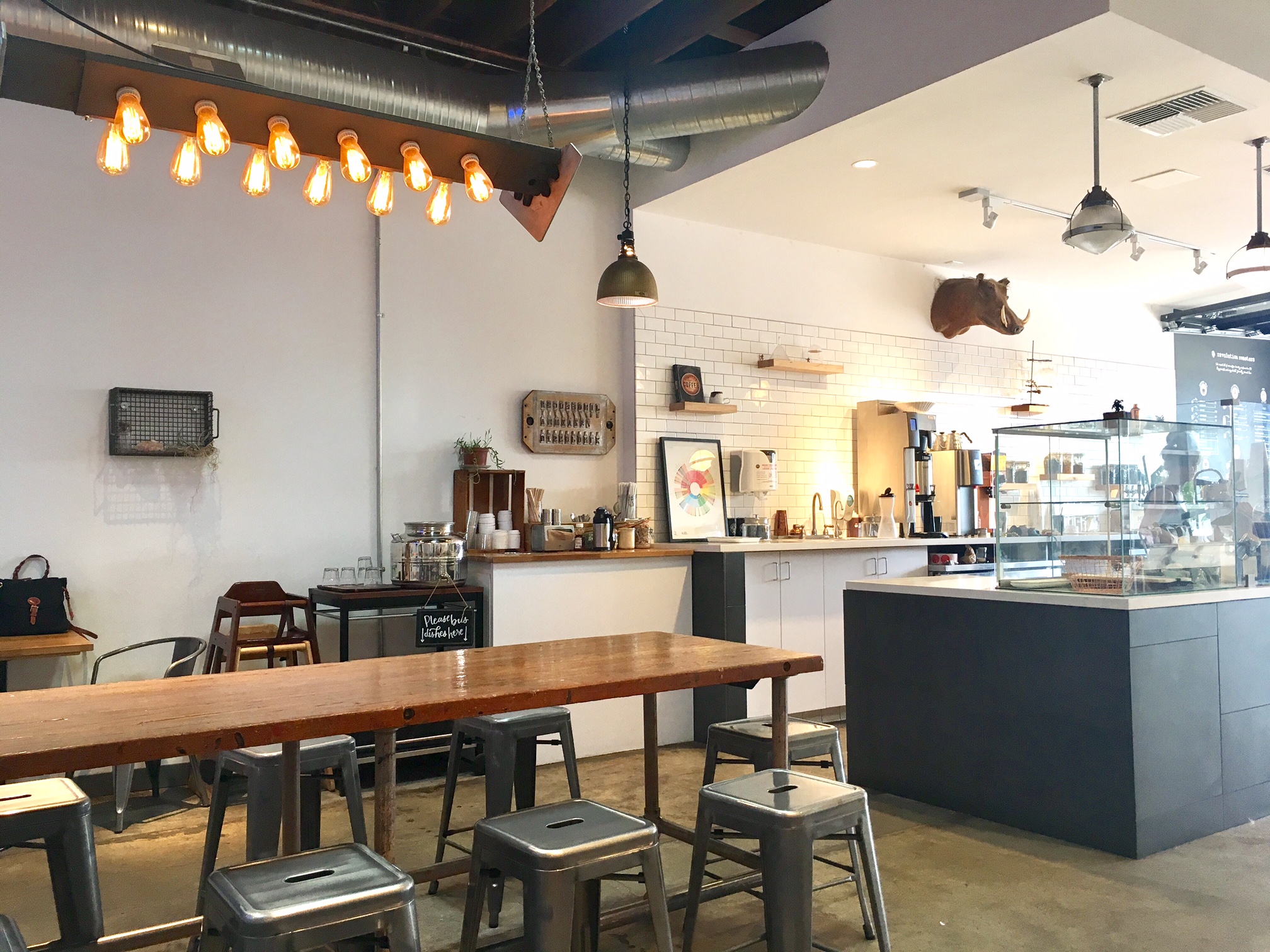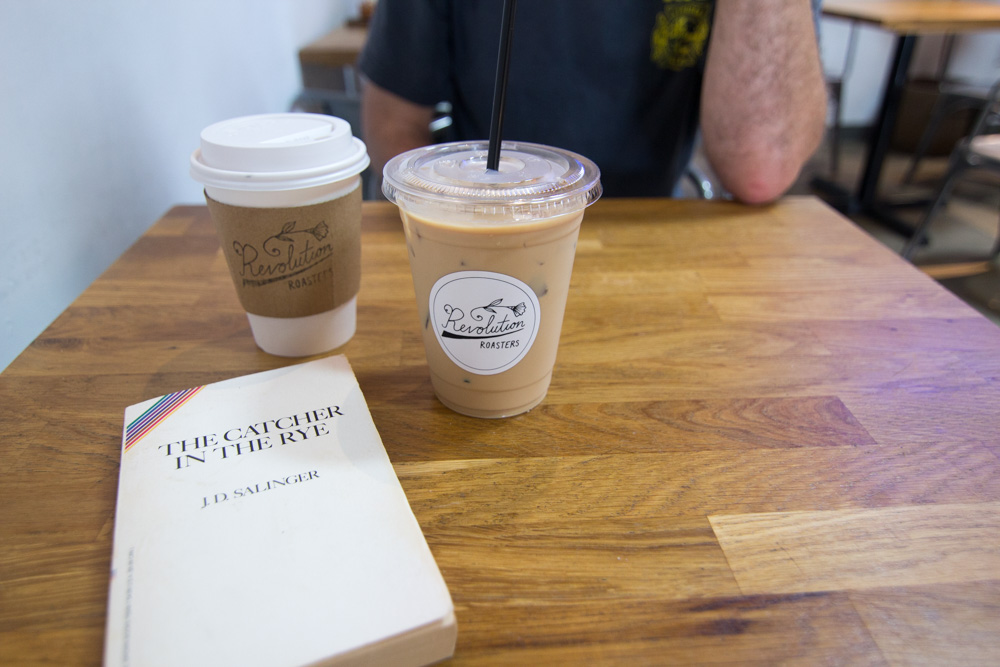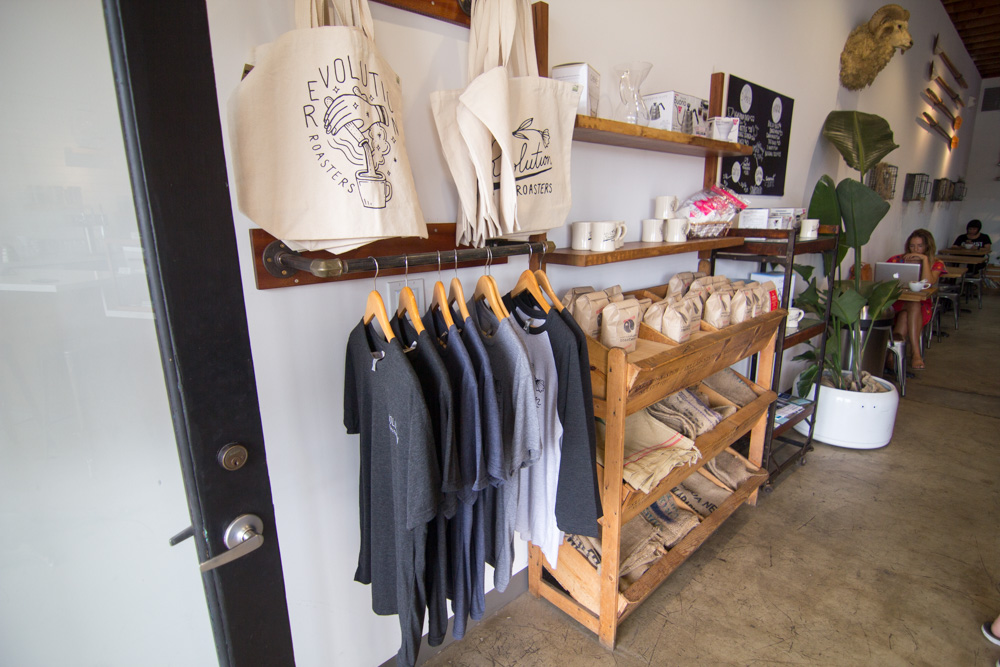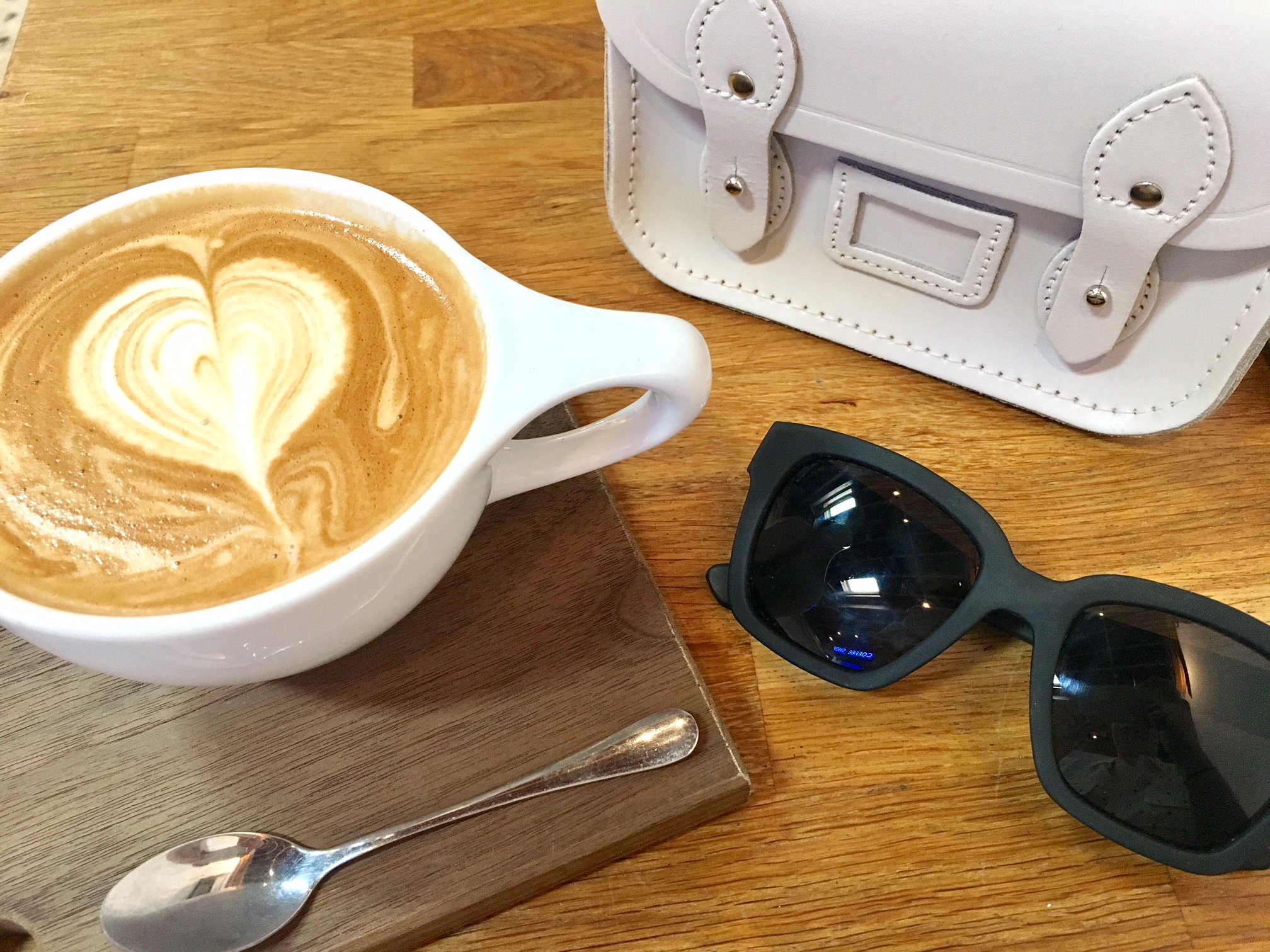 Coffee:
The coffee at Revolution is perfectly acceptable. Nothing to write home about, but it gets the job done. I would rate it more on the bitter side, as far as coffees go.
Vanilla Latte:
I ordered the iced vanilla latte here. It was a pretty good balance of sweetness to bitterness. They use a housemade vanilla syrup, so you don't get that fake sugary taste, which is definitely a plus. If I were to order again, I'd probably get it half sweetened.
Seating:
The atmosphere is light and airy, with the entire front of the store opened up to the bustling Pacific Coast Highway. While the decor is chic and modest, the chairs are not ergonomic, making it difficult to work here for very long. Unrelated to seating, but worth noting, the baristas are extremely friendly and welcoming, so they get bonus points for hospitality.
Internet:
The internet here is very good. I have been here many times and have never had issues and the speed has always been great.
Mbps download: 20.1; Mbps upload: 5.26
Parking:
There's only street parking here, but you can usually find a spot on either the main highway or one of the side streets nearby. I could imagine it might be a bit more difficult during peak hours.
Leap Coffee - Carlsbad, CA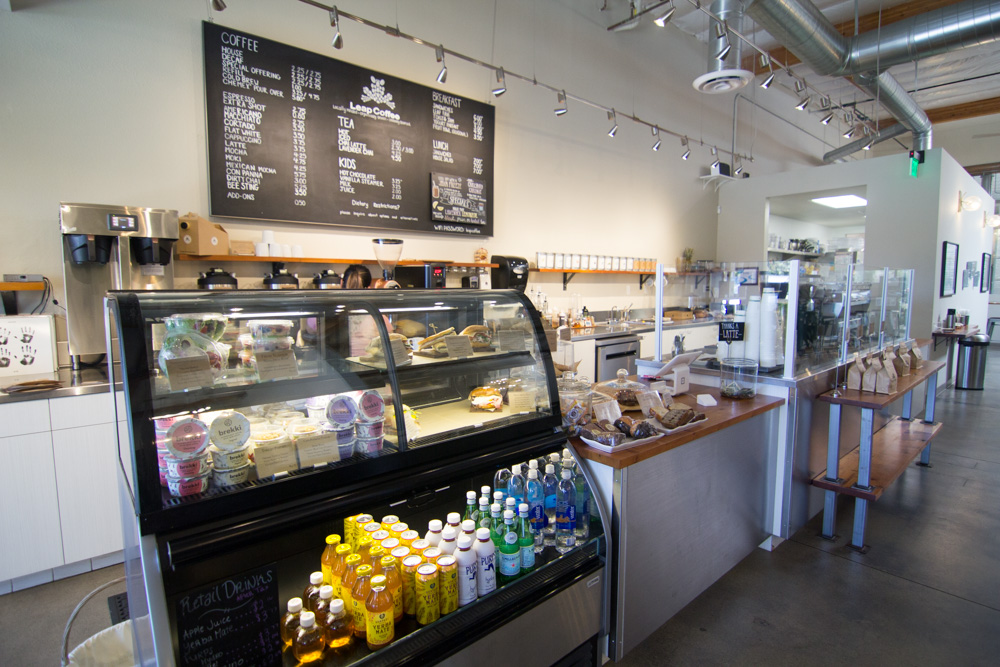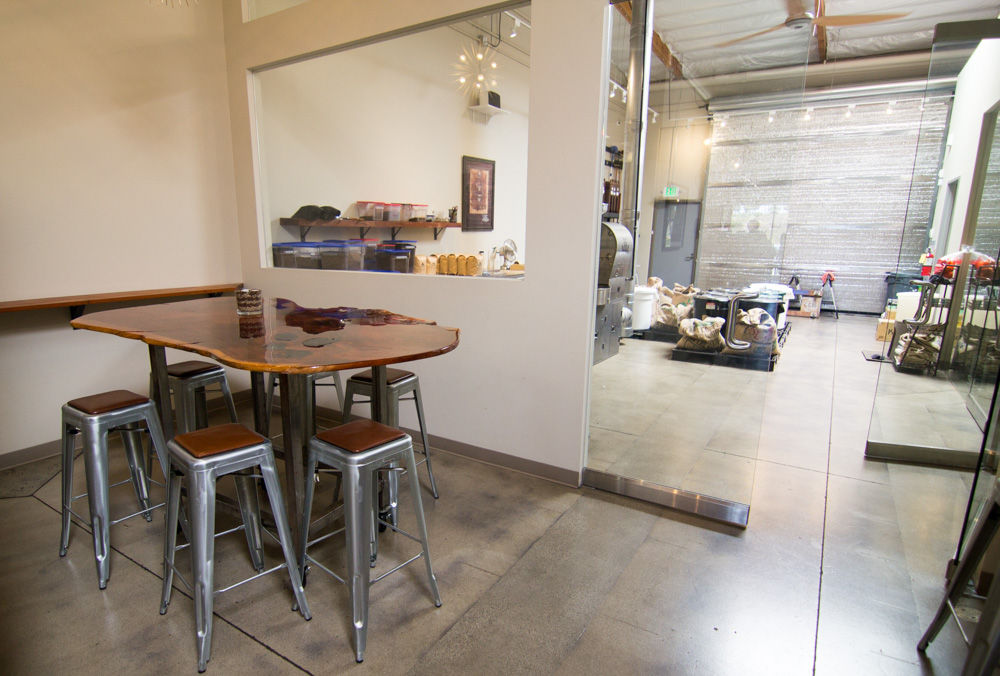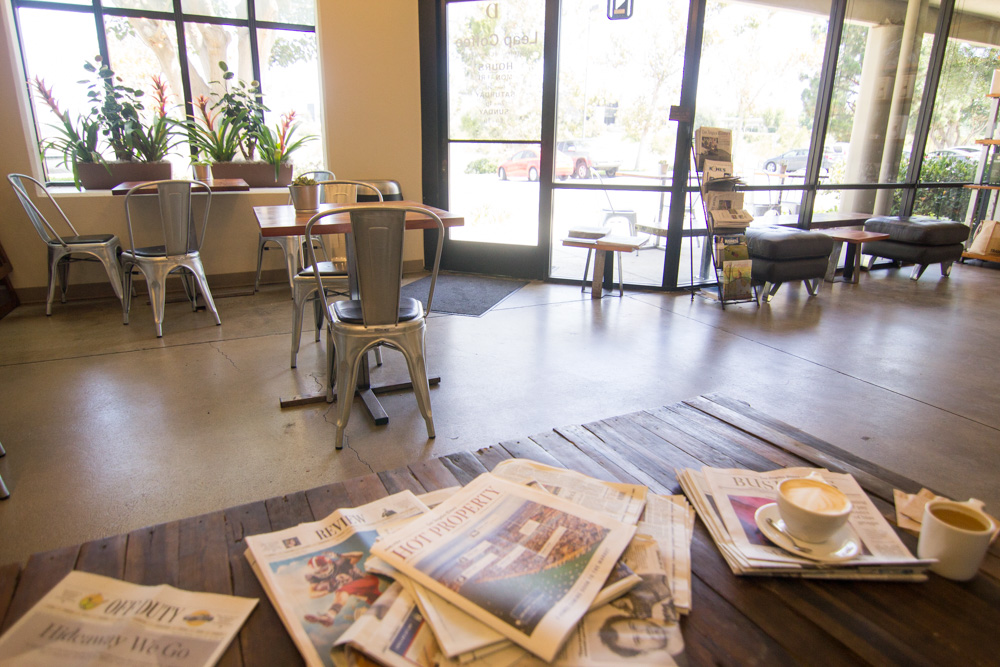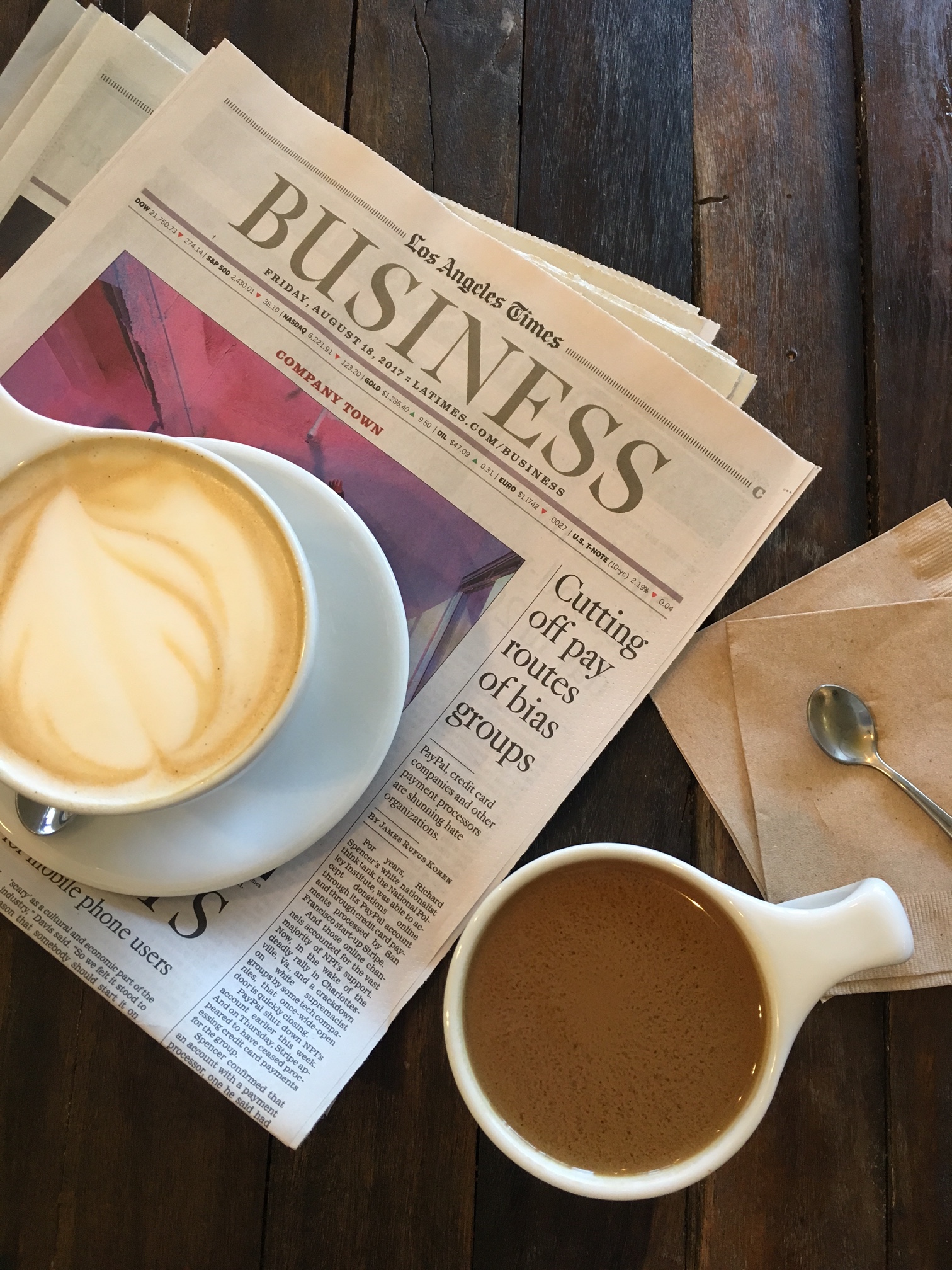 Coffee:
I love the "Cheers" blend from Leap. It's super smooth, with nutty notes and pairs perfectly with just a splash of their housemade almond milk. I actually buy this coffee by the bag and make it every morning in my Aeropress.
Vanilla Latte:
Today, I went with a hot vanilla latte from Leap, but have tried the iced as well, and as usual, it did not disappoint. Another coffee shop that makes their own vanilla syrup, Leap's vanilla latte strikes a harmonious balance of sweetness and espresso and is one of the many reasons we keep coming back to this place.
Seating:
There's plenty of seating scattered around the various parts of the shop. There are both small and big tables, and even a place in the back near their roasting room that is more secluded and would even work well for meetings. They also have live music every Saturday morning. You can sit at the community-style table in the main part of the shop and enjoy your coffee with a side of indie rock or opt for a seat up front for a quieter coffee shop experience.
Internet:
The speed here isn't the fastest in terms of numbers, but we have worked here multiple times and it is super consistent. They don't have any drops or dead areas, it always works, and is fast enough to never feel like you need anything more. Leap is one of the places we go to most often to work.
Mbps download: 7.89; Mbps upload: 2.05
Parking:
Since Leap is located in a business complex, it has its own parking lot, so there is a ton of parking, especially on the weekends when most of the businesses are closed. We have never had to park anywhere except right in front of the coffee shop.
Lofty Coffee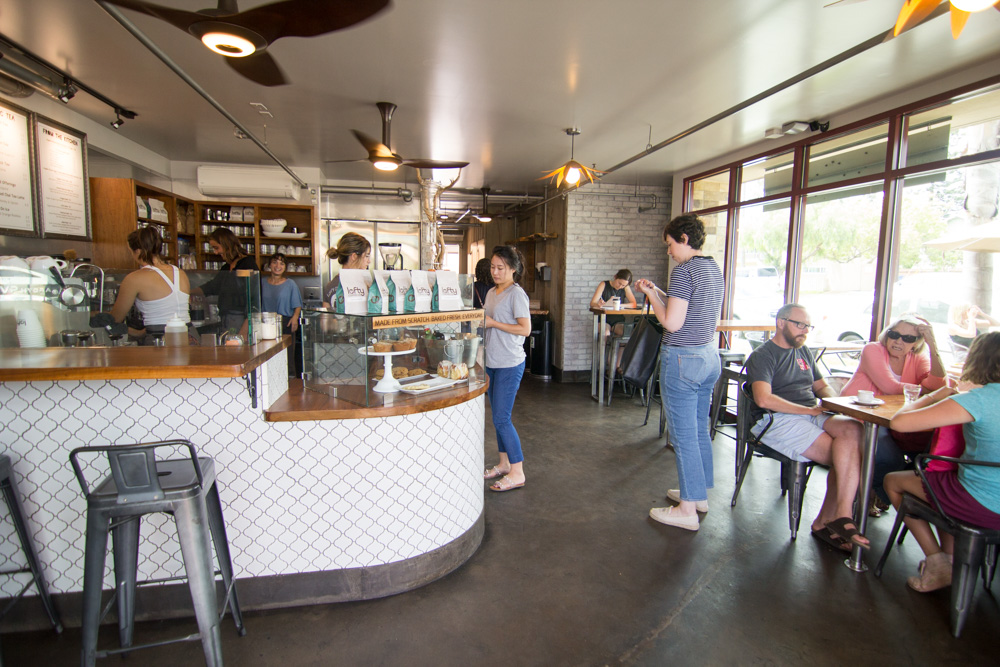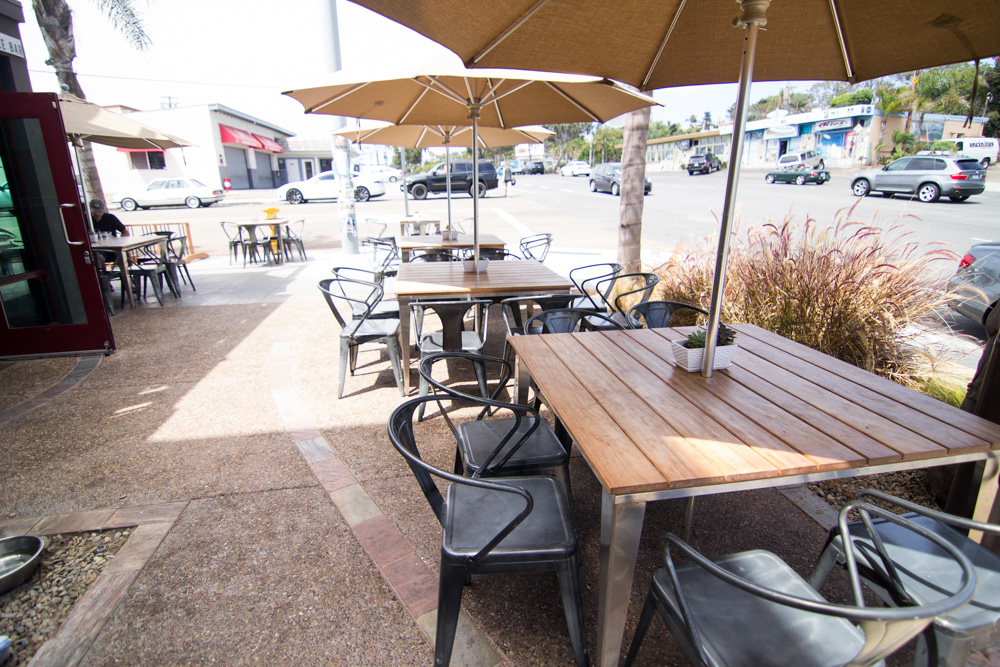 Coffee:
The house blend at Lofty is delicious; goes down really smooth and can be consumed with or without cream.
Vanilla Latte:
The iced vanilla latte at Lofty leaves something to be desired. I couldn't quite put my finger on it, but it had a very unusual after taste. Would not order again.
Seating:
The seating is mostly outside with a few seats inside. The chairs aren't the best, but the tables are nice and big. It's pretty rare to find a seat inside, but if you are OK sitting outside, there should be a place for you.
Internet:
The internet here is fine. It seemed to get the job done, but the low upload speed could be tough as it gets crowded. Overall, if you are looking for a place to hang out and work, this might not be an optimal location, between the difficult parking (see below), lack of seating, and potentially crowded internet.
Mbps download: 9.78; Mbps upload: 1.06
Parking:
Parking here is always tough. It is just a few blocks from the beach and only has street parking, so you are fighting with all of the beach-goers. Typically, you'll have to park a few blocks away.
Ironsmith Coffee Roasters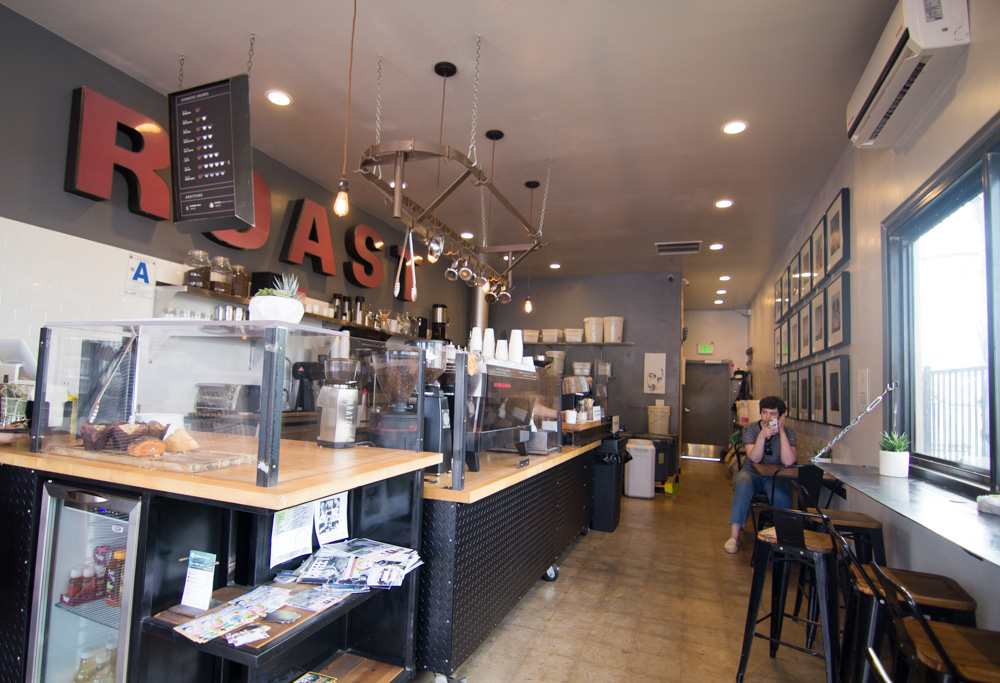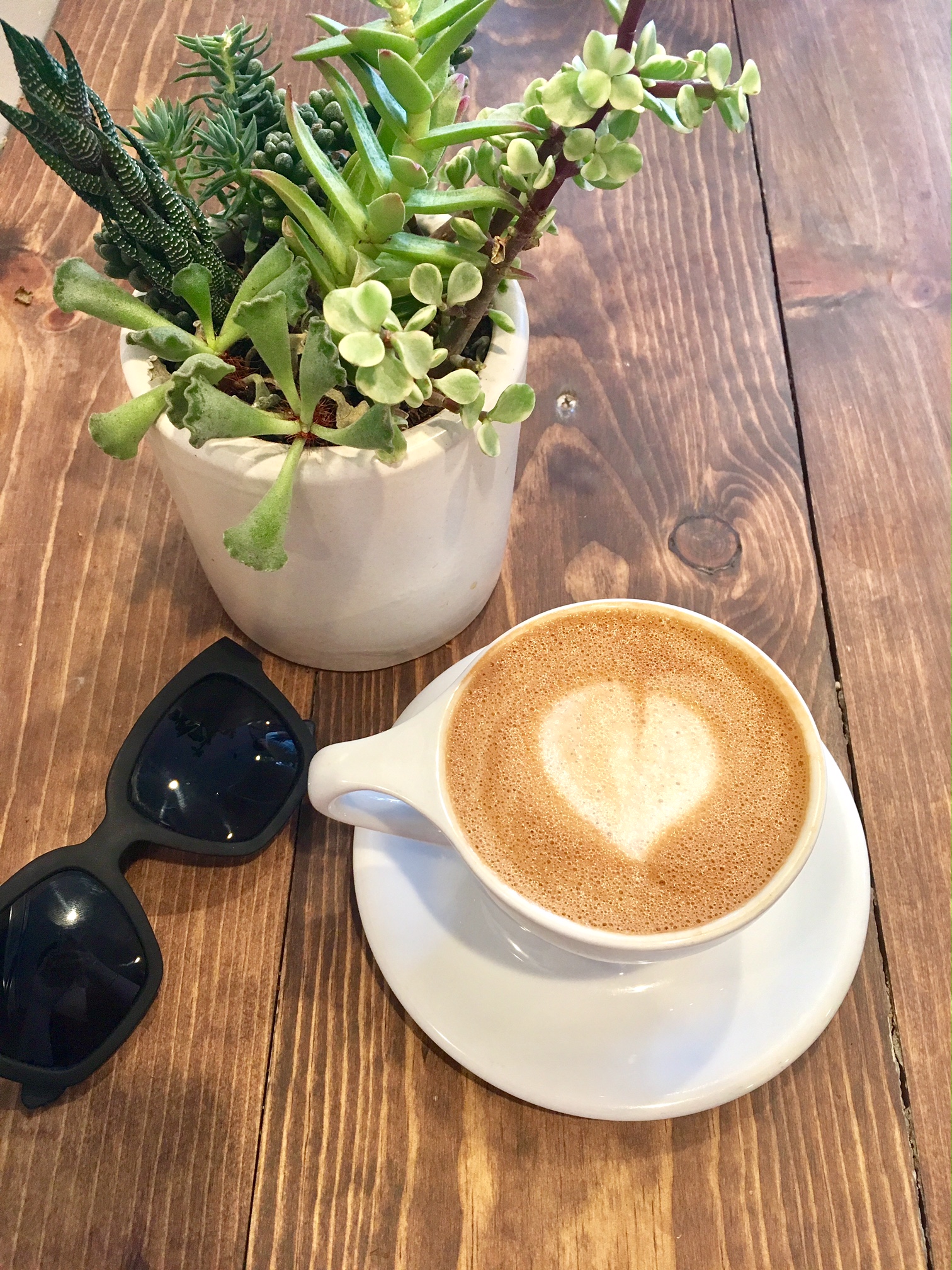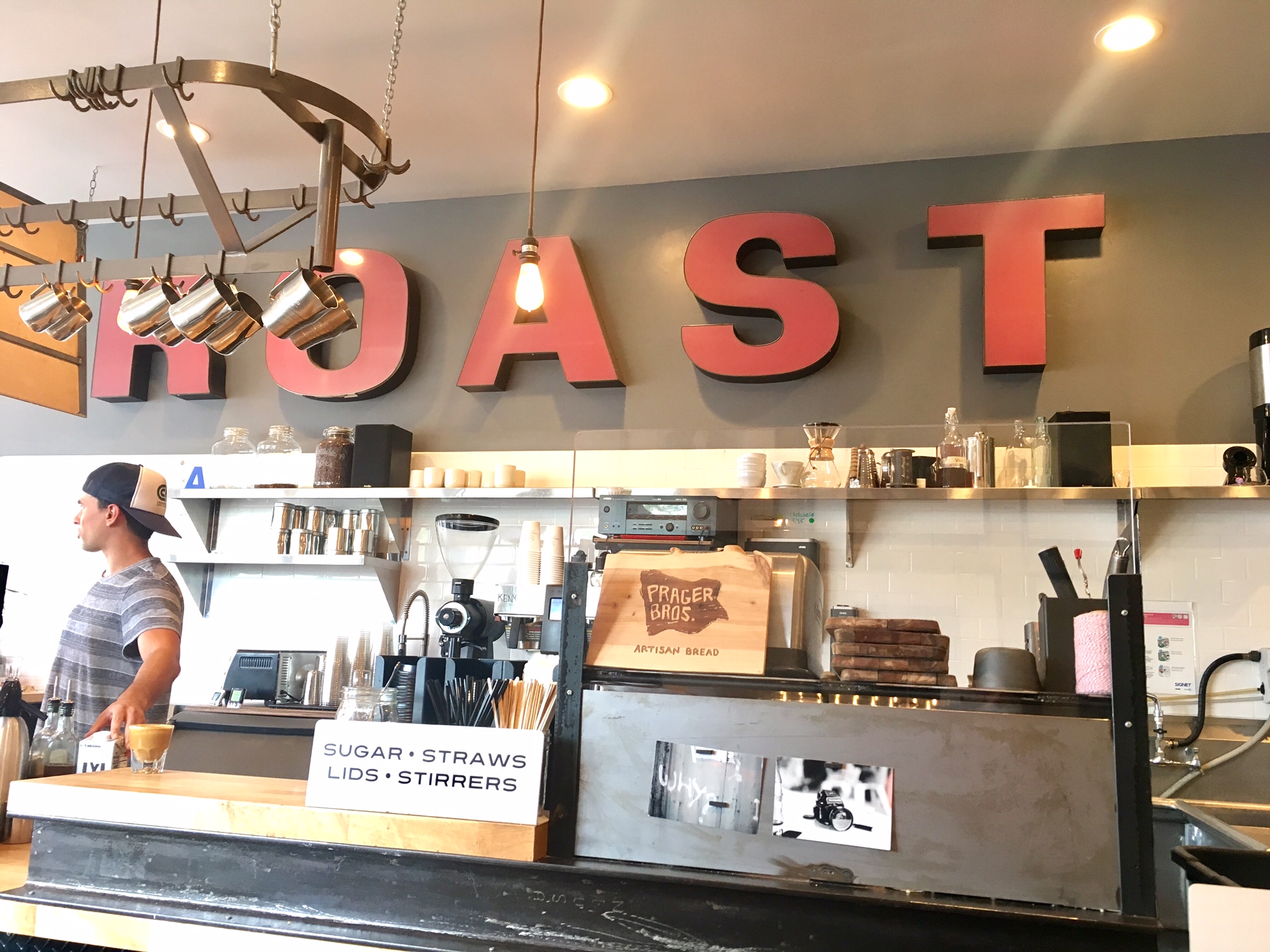 Coffee:
The coffee at Ironsmith is quite good, though I wouldn't rate it as high as Leap or Lofty. Full disclosure, this being our last stop of the day, I was starting to get pretty burnt out on coffee. Despite that, I still really enjoyed Ironsmith, so I feel like there's something to be said of that.
Vanilla Latte:
Ironsmith gets a perfect score on their vanilla latte. Delicious, not too sweet, the perfect temperature, and they even put a little foam heart on the type, so bonus points for presentation. They also make their own vanilla syrup, which I'm now realizing is pretty commonplace, but certainly appreciated.
Seating:
If you come at a normal time, this place is typically pretty busy. These photos are from the late afternoon, so it was definitely a slower pace at this point in the day. Normally, you'll likely have difficulty finding a space to sit.
Internet:
The internet here is pretty good. We haven't ever really had any slowdowns and they should have enough bandwidth to cover the amount of people who can hang out here. If you can find a seat, it would be a fine place to work.
Mbps download: 11.3; Mbps upload: 3.17
Parking:
Parking at Ironsmith can be somewhat difficult to come by. Once again, it's street parking only and since we were there on a weekend, the area was pretty crowded. We ended up parking a couple of blocks away. While you may not get a spot right out front, we've never had trouble actually finding a place to park.