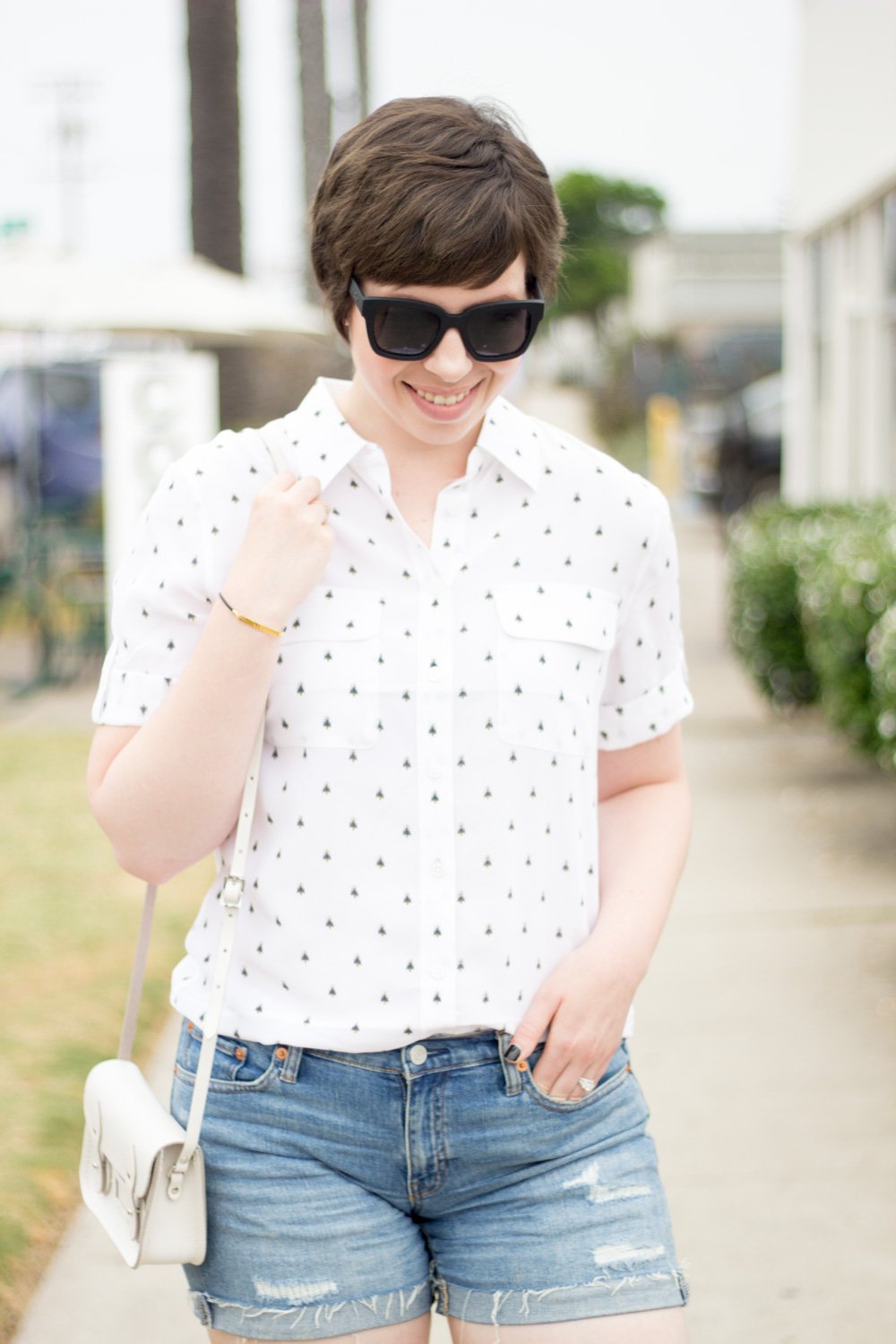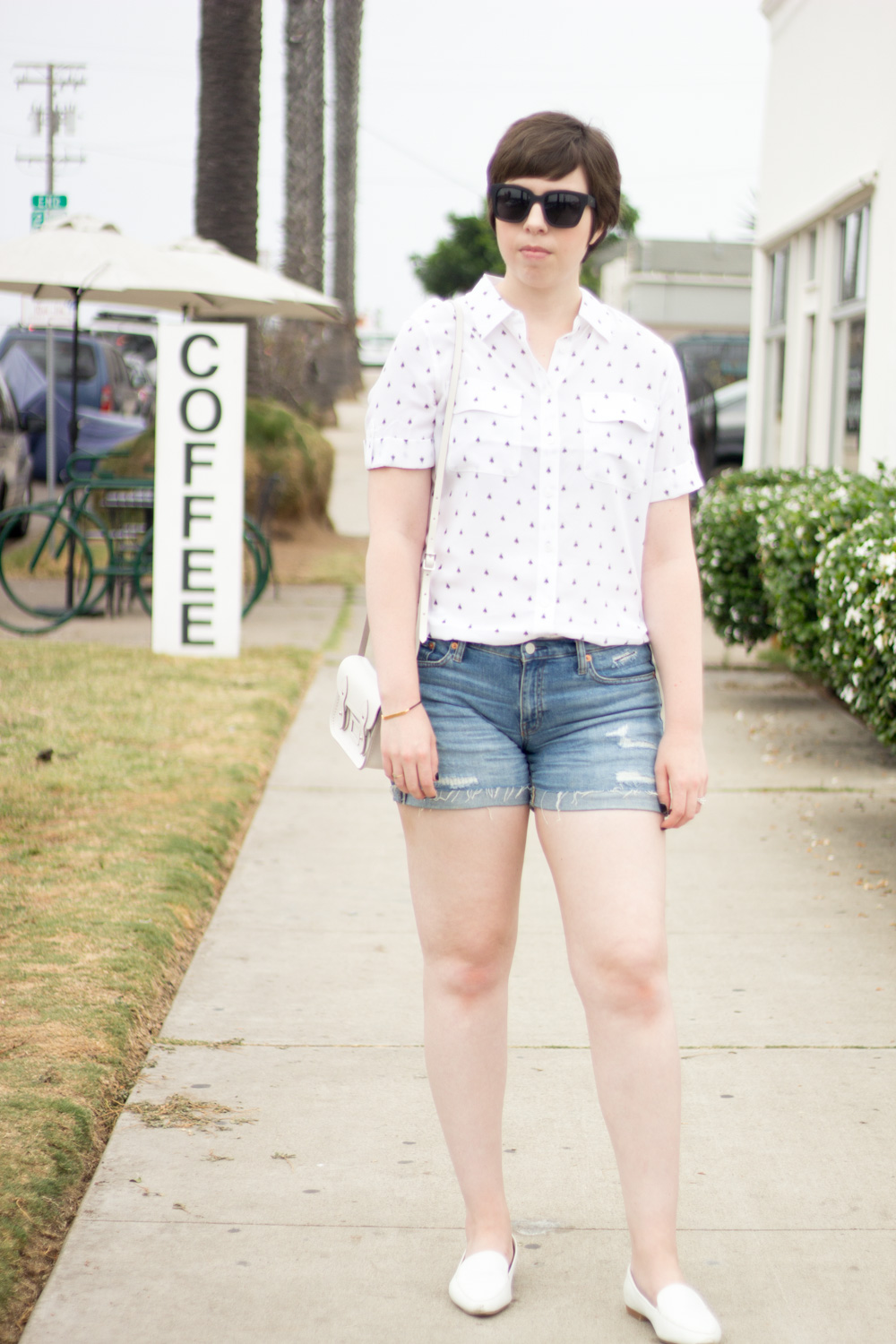 OUTFIT DETAILS
Shirt: EQUIPMENT
Shorts: Gap (old; similar HERE, HERE, and HERE)
Sunglasses: QUAY AUSTRALIA
Shoes: F21 (old; similar HERE, HERE, and HERE)
Bag: CAMBRIDGE SATCHEL CO.
Disclosure: This post contains affiliate links, which means that if you purchase a product through one of my links, I make a small commission.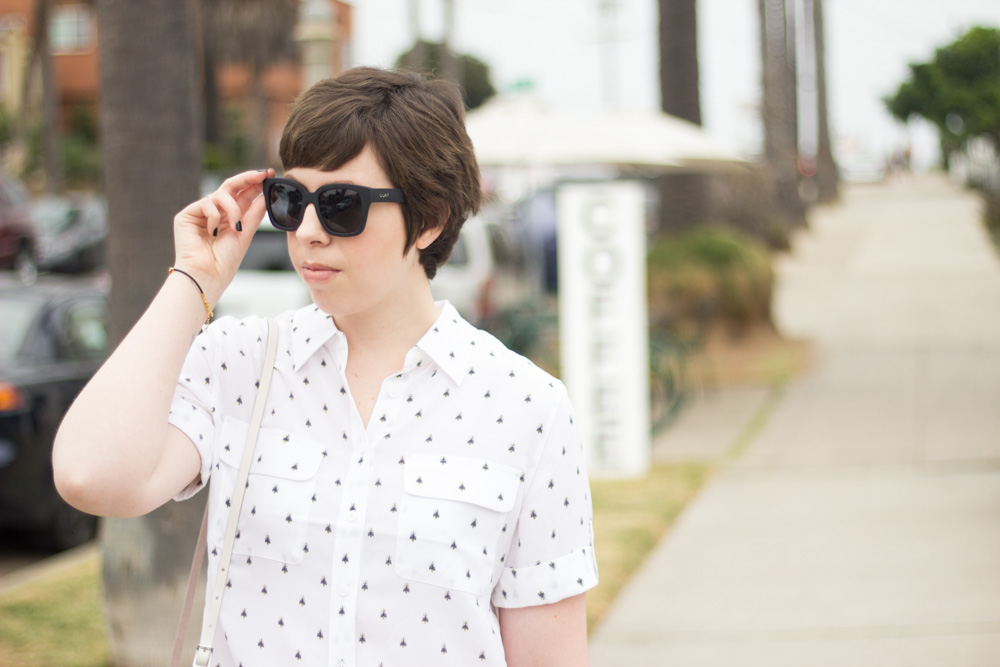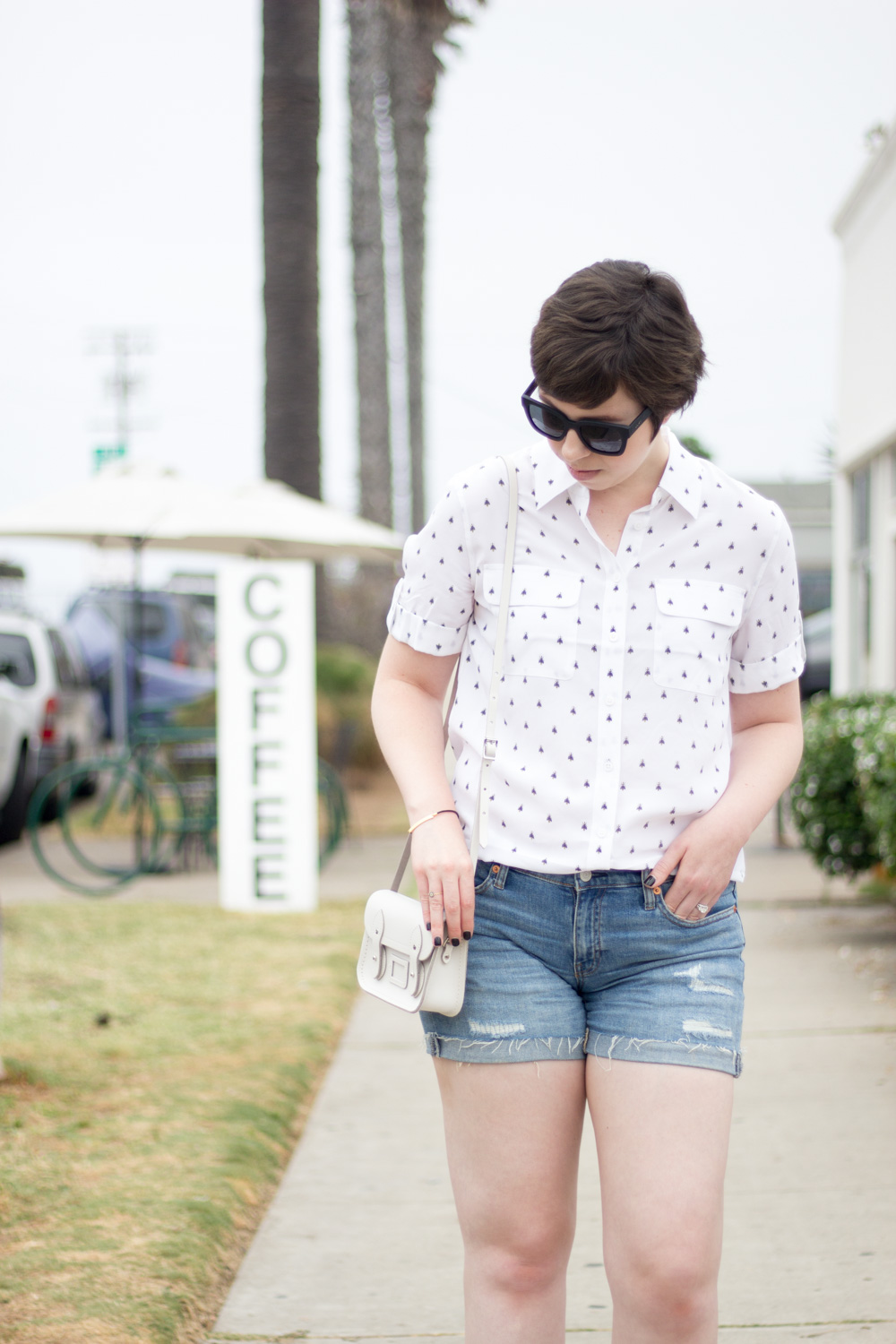 I can never pass up a cheesy pun. Similarly, I can never pass up an adorable bee print silk shirt. Essentially, me + the shirt = meant to bee. I'm sorry...I can't help myself. Don't bee mad. OK, seriously, now I'm done.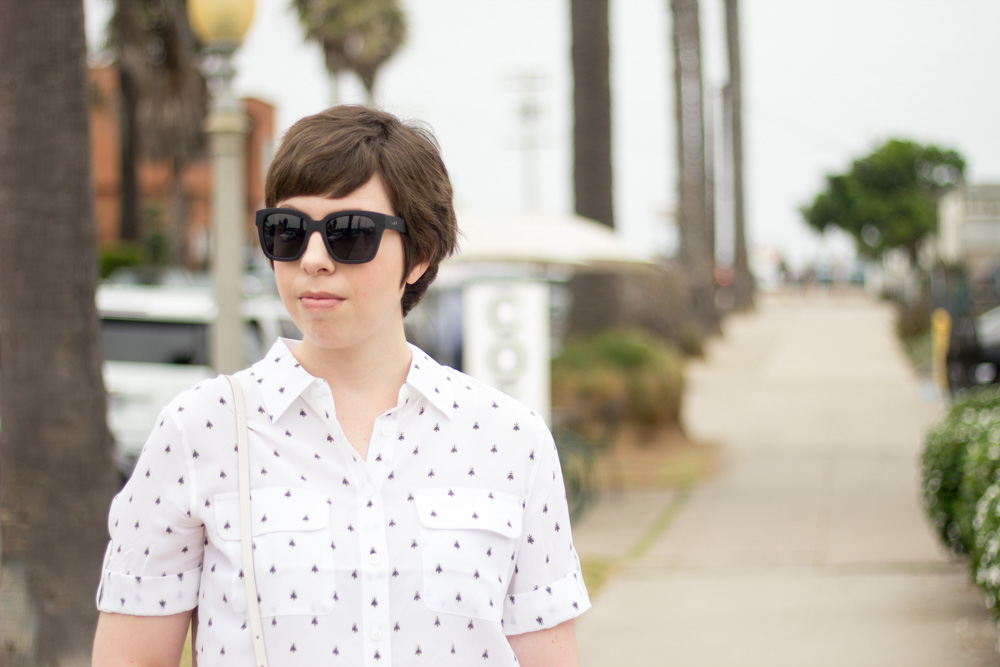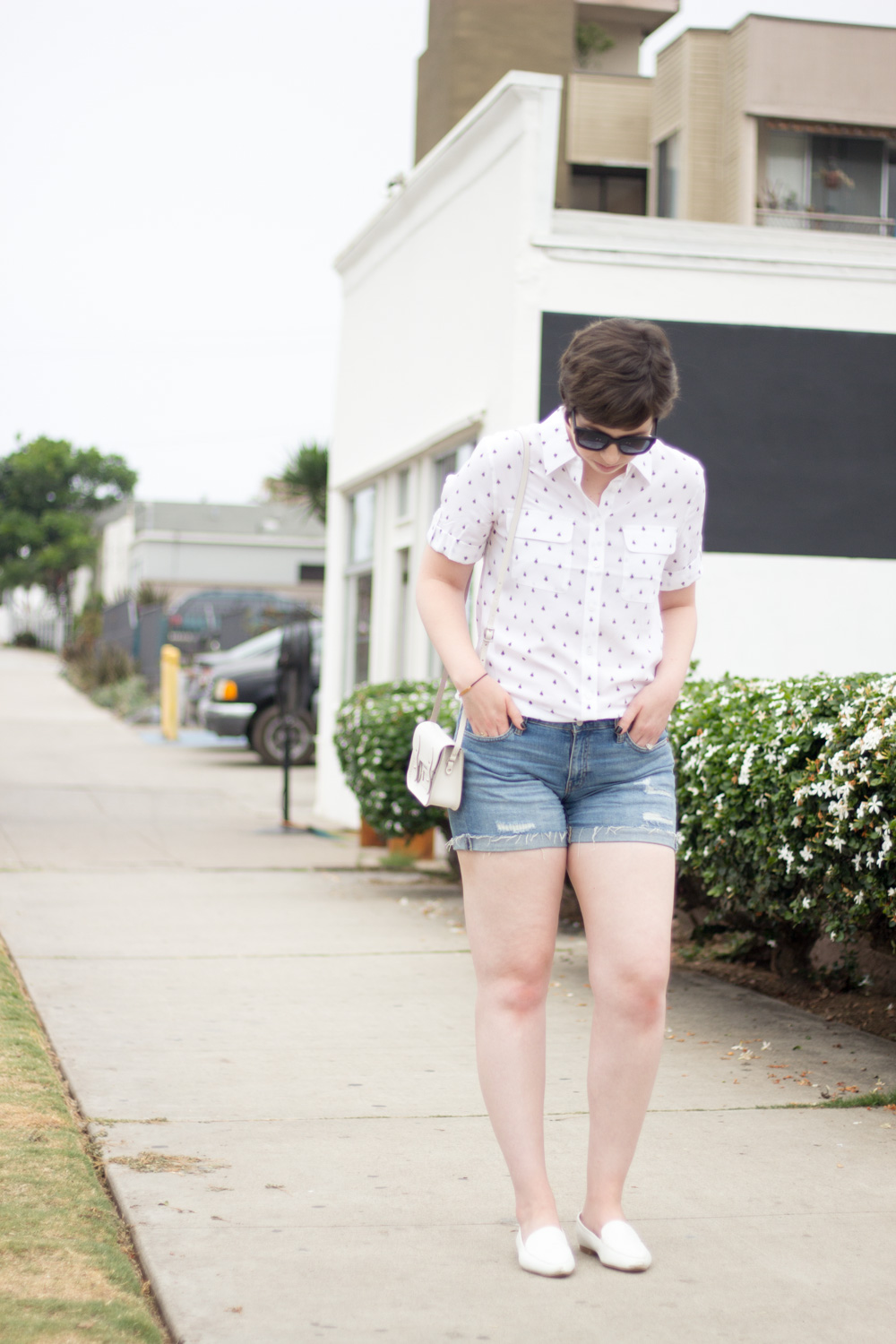 I love how tiny the bumblebees are on this shirt. And you probably can't tell - I know I couldn't from the picture online - but the bees actually have little yellow bodies. In fact, even in person, it's difficult to see, unless I'm outside in direct sunlight. It's almost as if they don't come out to play, except in nature. Noticing them is always such a fun treat!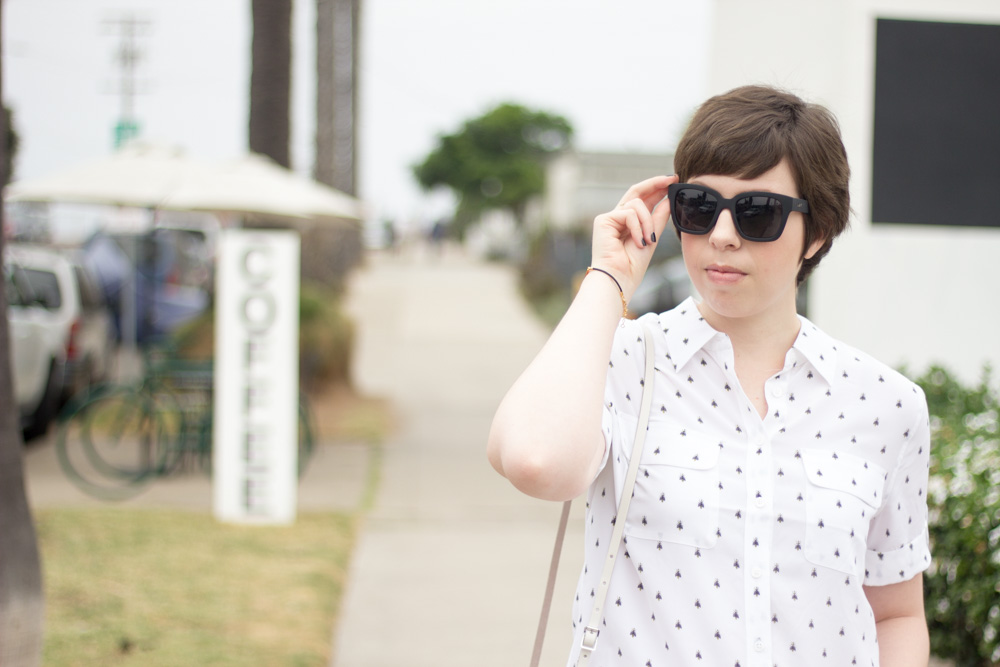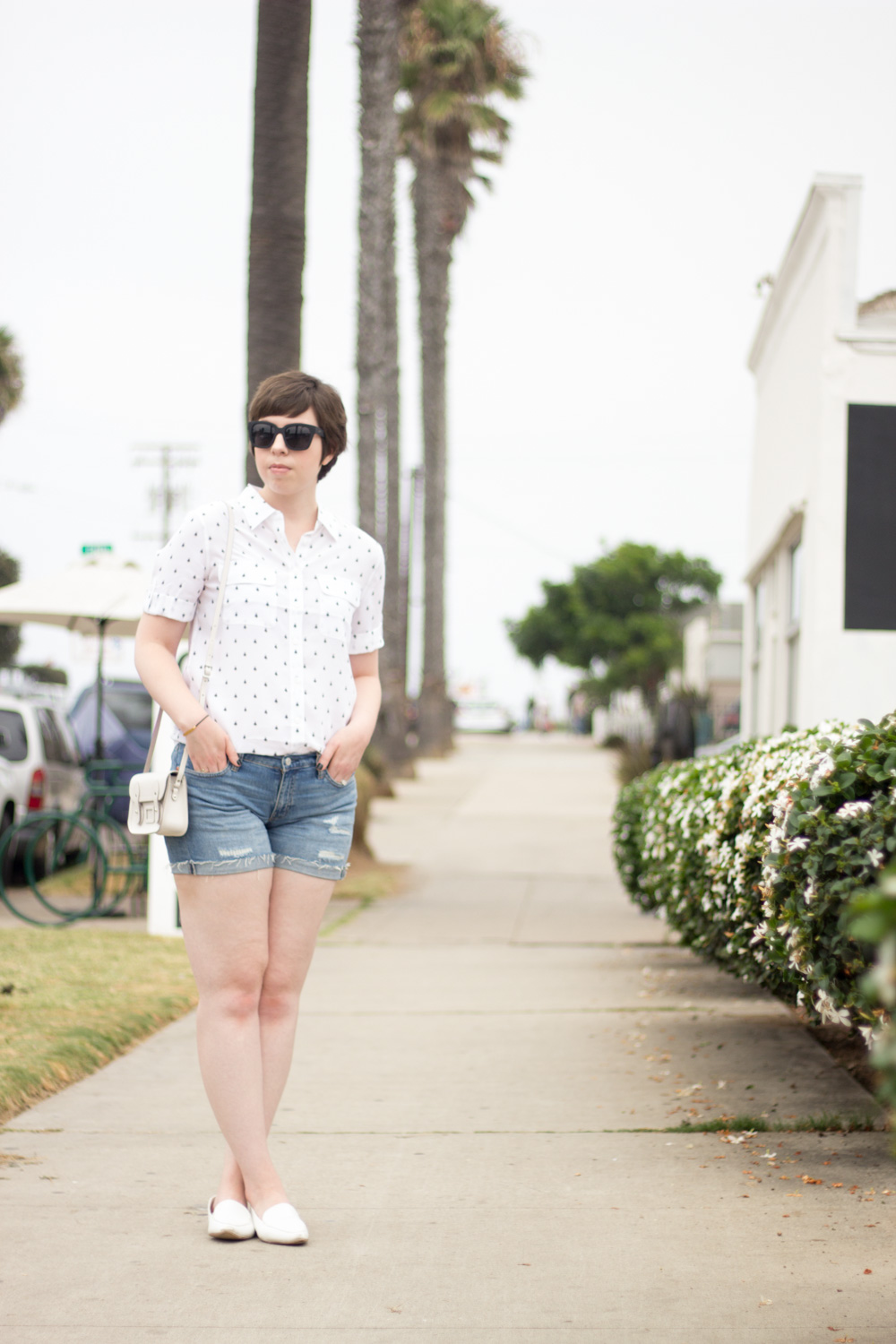 Alright, enough about bees. I hope you're having a great day and as always, thanks so much for stopping by.
SHOP THE LOOK: