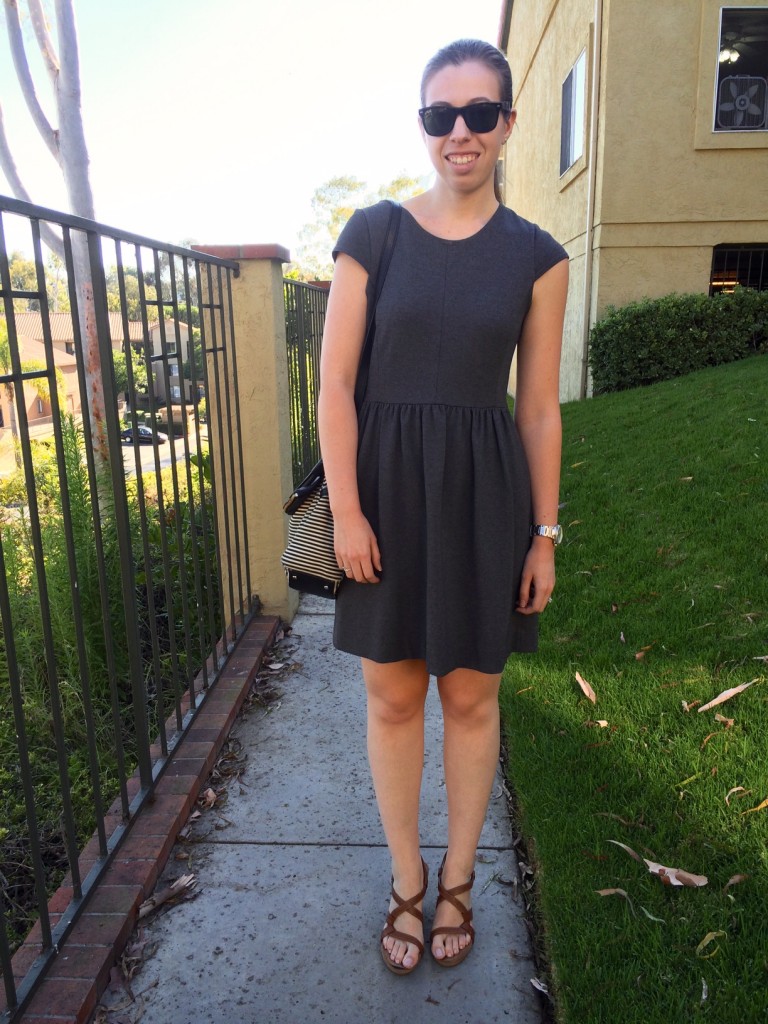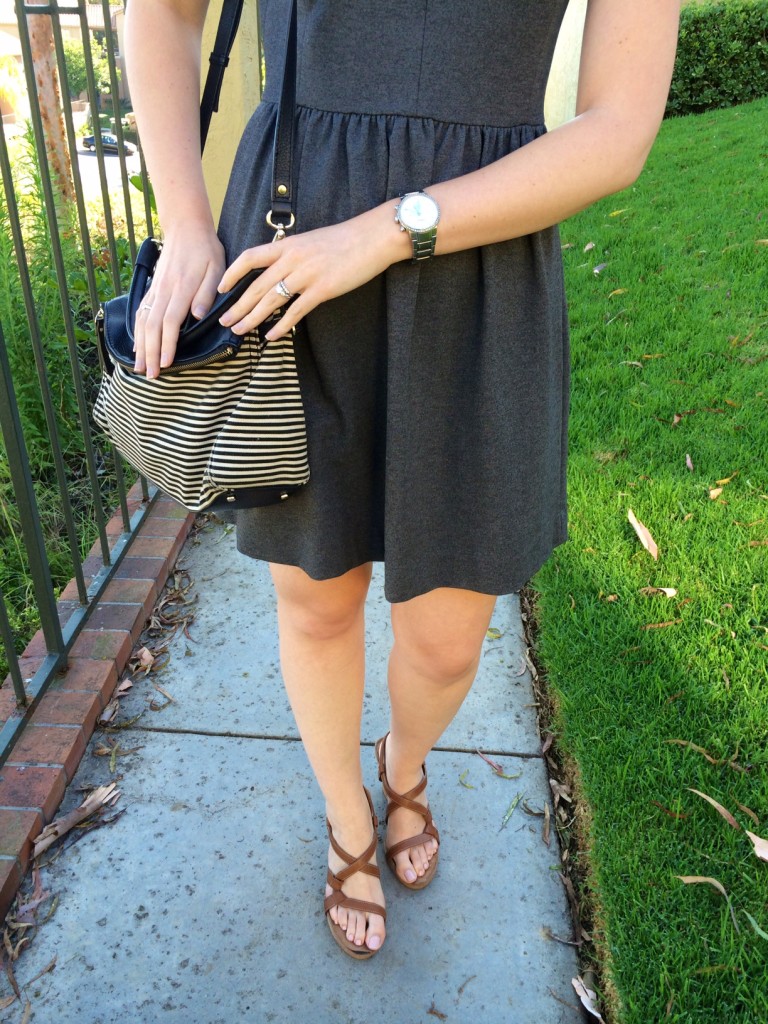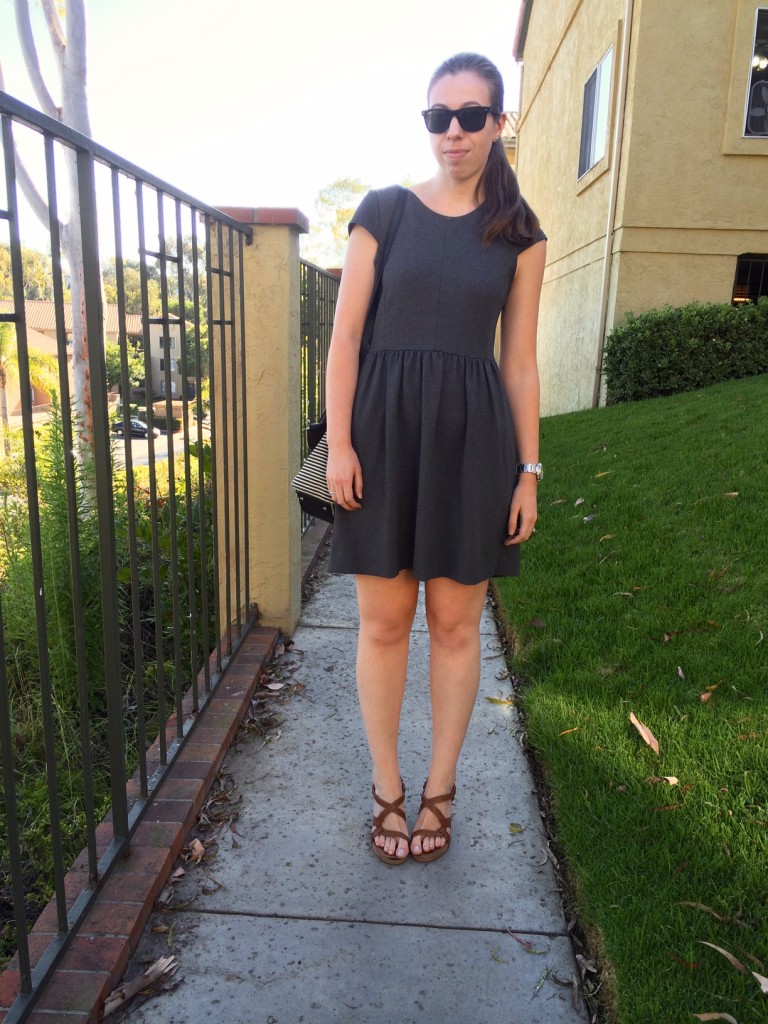 Dress: Madewell; Shoes: Target; Watch: Fossil (similar); Sunglasses: Ray-Ban; Bag: Kate Spade New York 
Just stopping by real quick to say, "Hello!" It is a rare occasion indeed when I wear heels to work, or as I like to call them, "big girl shoes." I typically don't wear heels in general. Being 5'10 and having a low tolerance for pain, combined with the fact that I just never really learned how to walk in them, means that heels have very little appeal to me…well, other than the fact that everyone just looks better in heels. And these are just wedges; sort of like the training bra of heels.
Anyway, that was a lot of rambling about shoes. Hope you all have a wonderful Wednesday and thanks for reading!