Top: Madewell, Jeans: Gap (old, similar here), Boots: Crown Vintage, Scarf: F21 (unavailable), Bag: F21, Cap: F21 (unavailable), Glasses: Warby Parker, Watch: Daniel Wellington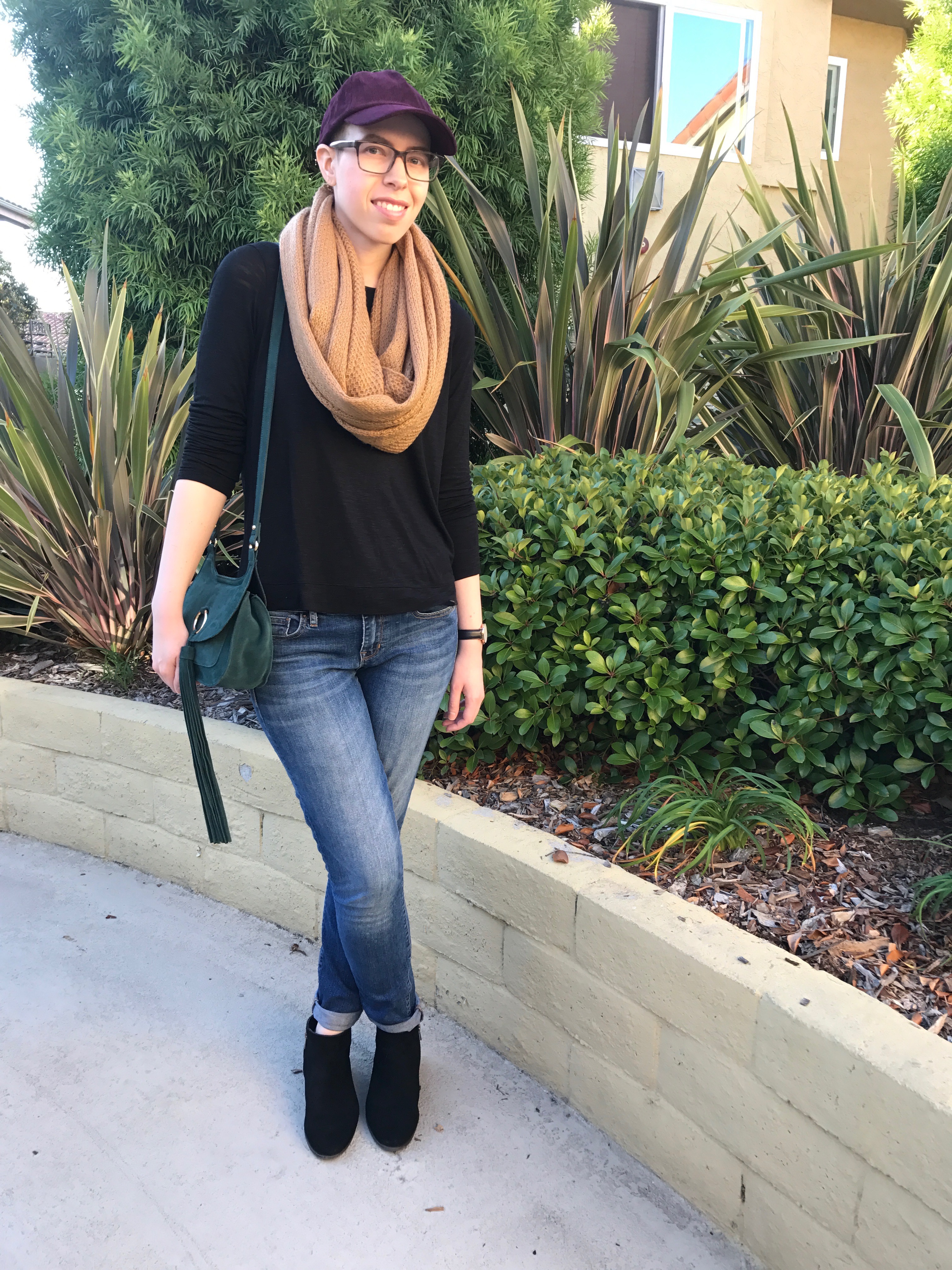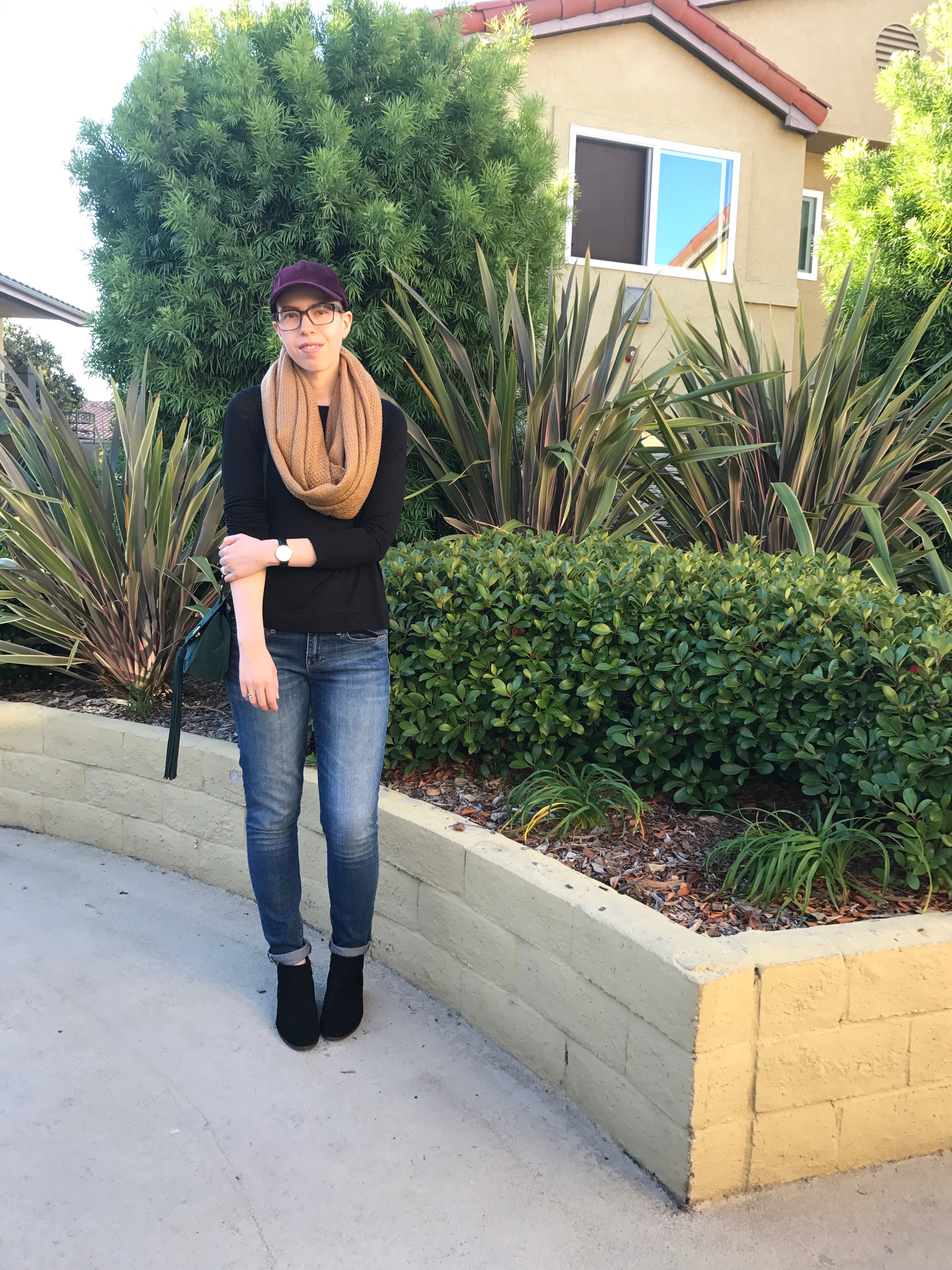 Like I said in my last post, scarves and I have been having a moment lately...well, lots of moments, really. I feel like they are like adult security blankets. They keep your neck all cozy and warm and give you the impression that if you wanted to, you could turtle it right down into your safe little shell. I mean, not that I, as a perfectly normal functioning adult in society would ever consider doing such a thing. But it's nice to know you have options.
Again, baseball caps are probably not typical office-wear. But hey, you can get away with a lot more on Fridays. Plus this one is fancy because it's corduroy. It's like baseball haute couture.
Hope you're all enjoying the weekend and thanks for dropping in!