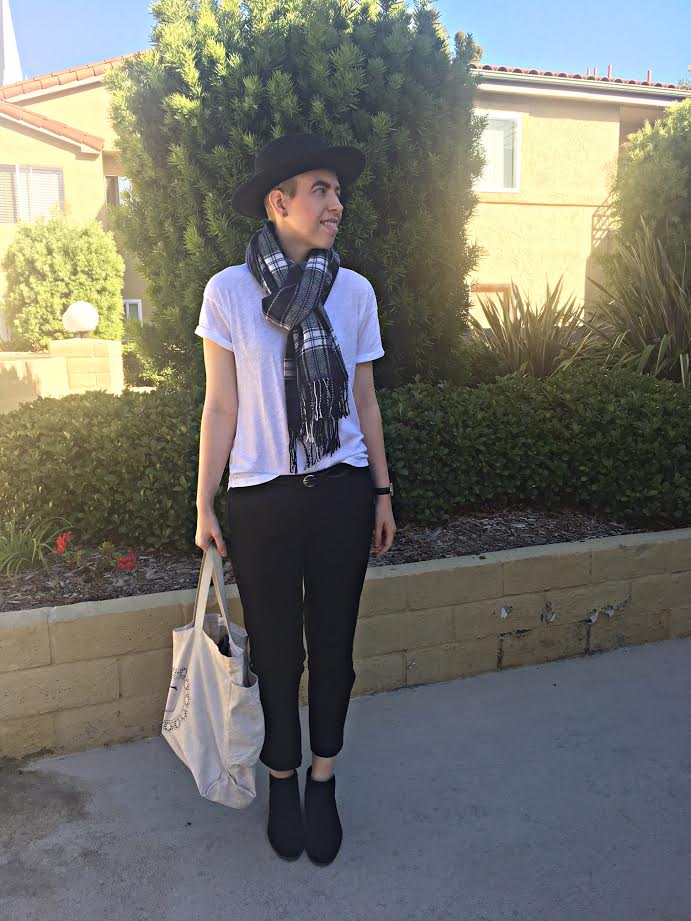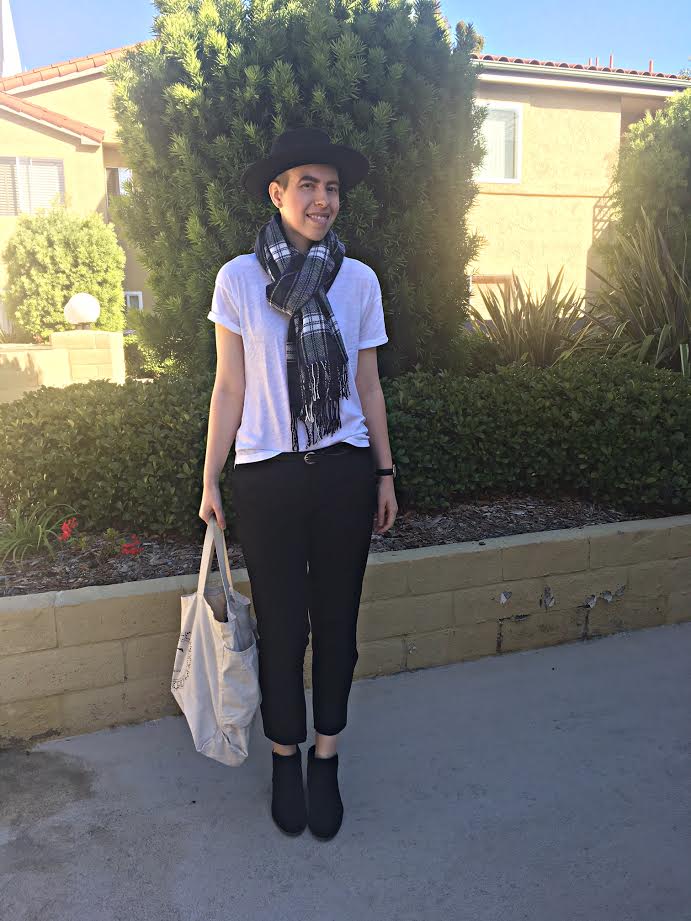 Top: Madewell, Pants: Gap (old, similar here), Boots: Crown Vintage, Scarf: Forever21, Watch: Daniel Wellington, Hat: Forever21 (old, similar here)
Soooooo I know it's been forever and a half since I've done a normal blog post, but I've been really missing it, so I thought I'd try to slowly ease back into things. Plus, now that it's Fall, clothes are cuter, so I'm more inclined to want to share them with you.
I know as of recent, this blog has been a space for me to share updates about what's been going on in my breast cancer journey. And I certainly plan to continue to do so when necessary, but I gotta tell you, I kind of just need a break from all that. And a fortune would have it, my break is quickly approaching. What do I mean, you ask? Well, in exactly 6 days, I will be done with chemotherapy FOREVER. I cannot even begin to wrap my mind around that idea. By the time I finish, it will have been 5 months and 8 days of treatment. Let me say that again: 5 MONTHS AND 8 FREAKING DAYS. That is no insignificant amount of time. Sometimes, it feels like I just started this journey and other times, it's felt like an eternity. But I'm getting there...and it's a great feeling.
But enough about that. Can we talk about how excited I am for colder weather and all things Fall. I believe the kids these days would refer to me as "basic," but screw them, what do they know?! Didn't anyone ever teach them to respect their elders??
Now granted, the cool weather hasn't fully hit us here in San Diego quite yet. (I think it's supposed to be something like 84 degrees today.) But Lord knows that's not stopping me from busting out the scarves and booties. Normally, I wouldn't consider this felt hat to be very office appropriate. However, having been bald from the past 4 months, I've allowed myself a few liberties, since you can only do so much to cover up that dome.
Lately, I've been living in tons of basics, so in order to jazz things up a bit, I've been going a but heavier on the accessories. I had originally bought this plaid scarf as a Christmas gift for someone (Yes, I'm almost done with Christmas shopping), but liked it so much that I went back and bought one for myself too.
Hope you all have a lovely weekend and thanks for stopping by!