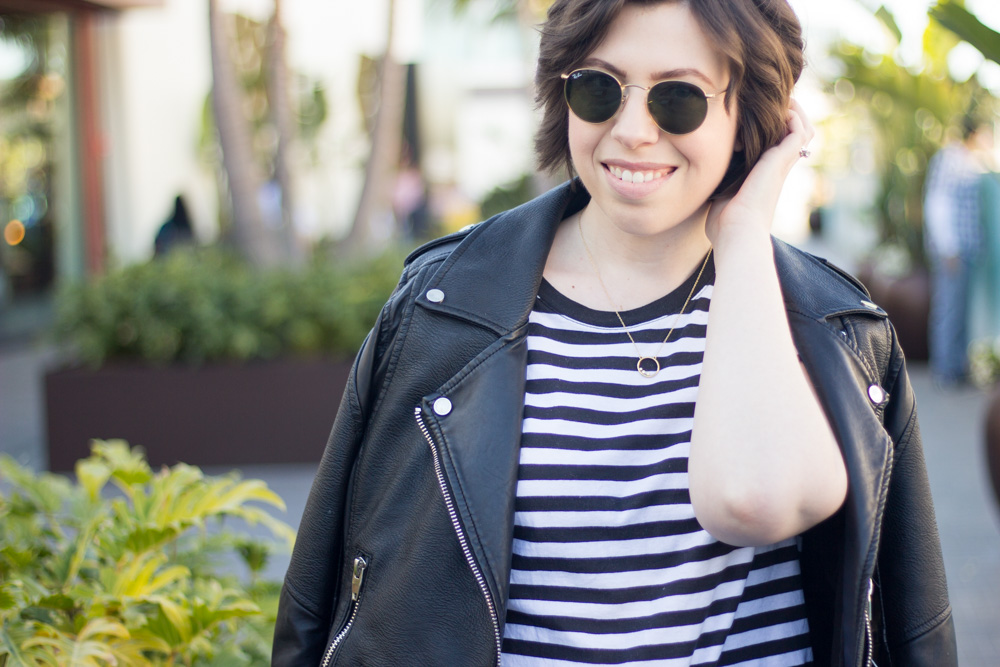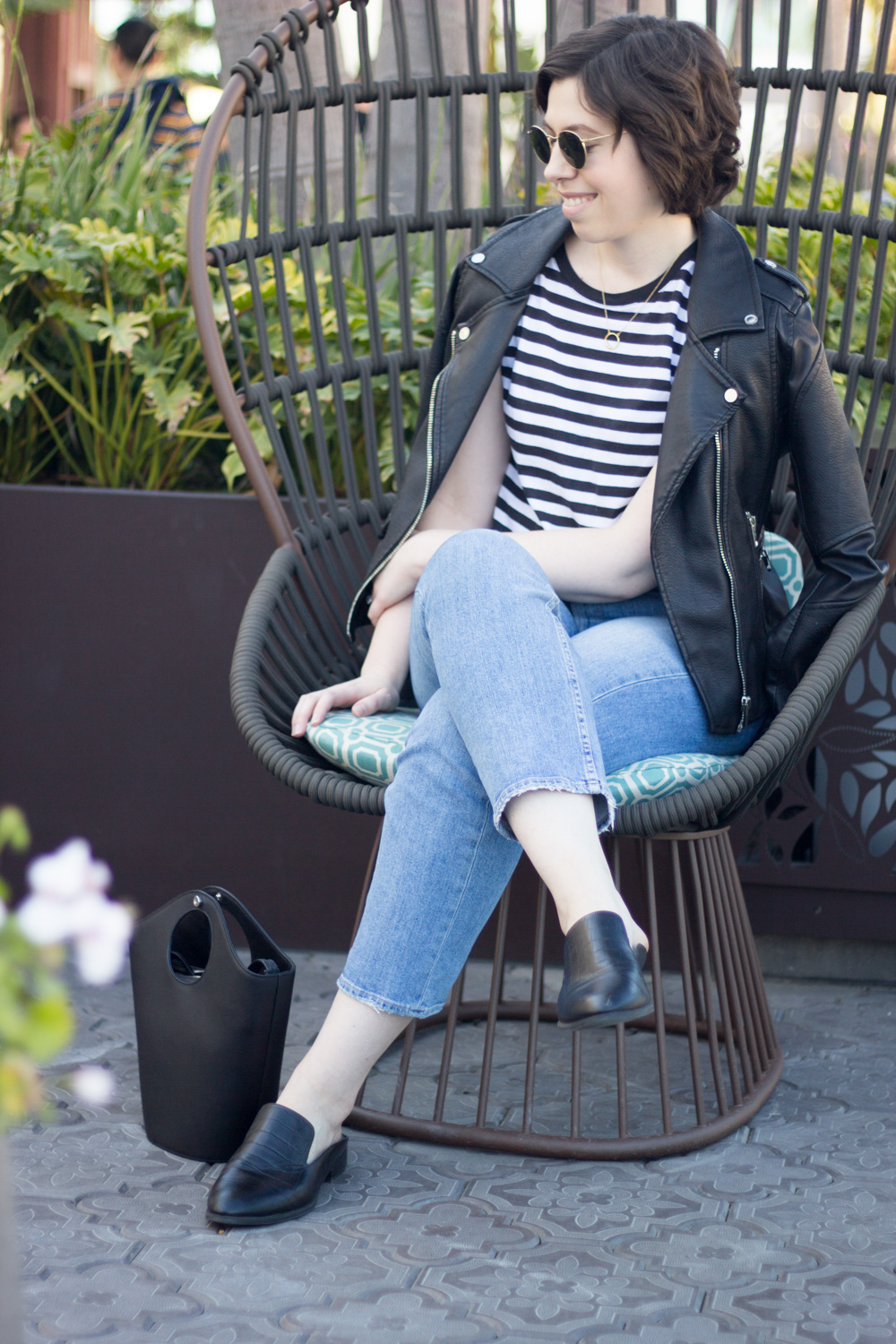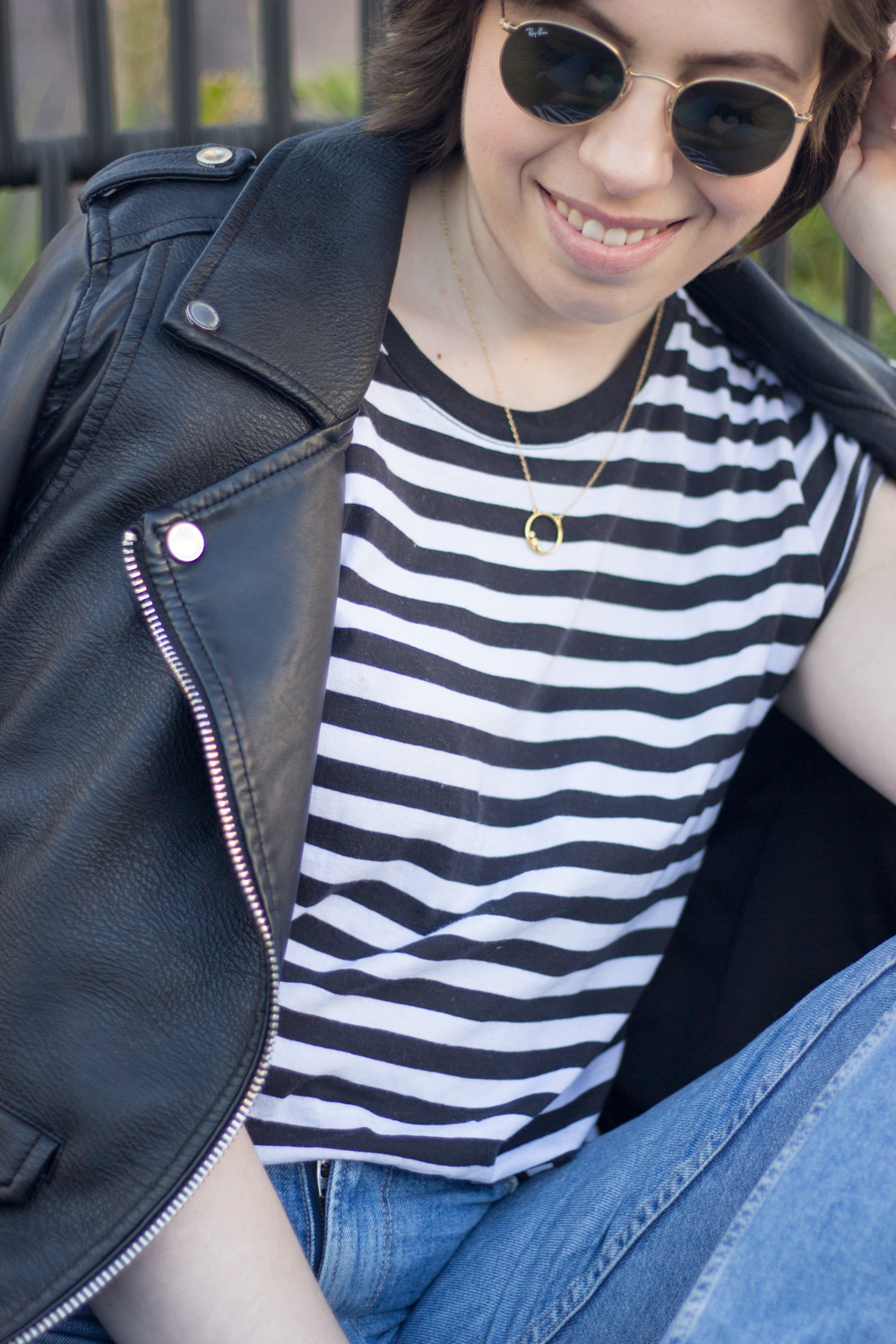 OUTFIT DETAILS
Shirt: H&M (old; similar HERE)
Jeans: PAIGE
Jacket: BLANK NYC
Sunglasses: RAY-BAN
Shoes: TREASURE & BOND (old; similar HERE)
Bag: ELIZABETH & JAMES
Disclosure: This post contains affiliate links, which means that if you purchase a product through one of my links, I make a small commission.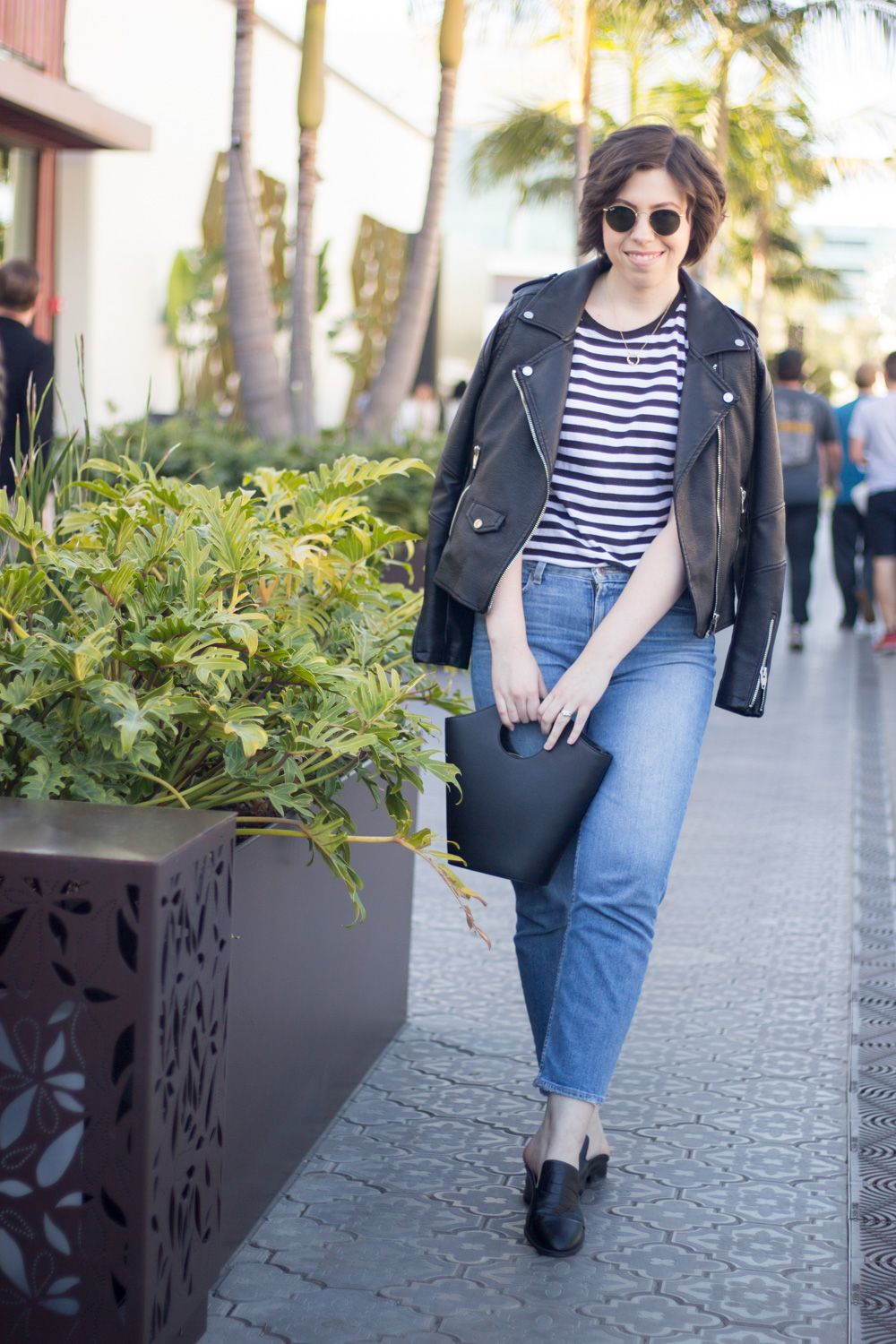 Real talk, guys: as a semi newbie to the world of fashion blogging, I've struggled in the last year with wearing what I want to wear versus wearing what I think I should wear for posts. It's something I feel like I go back and forth about constantly.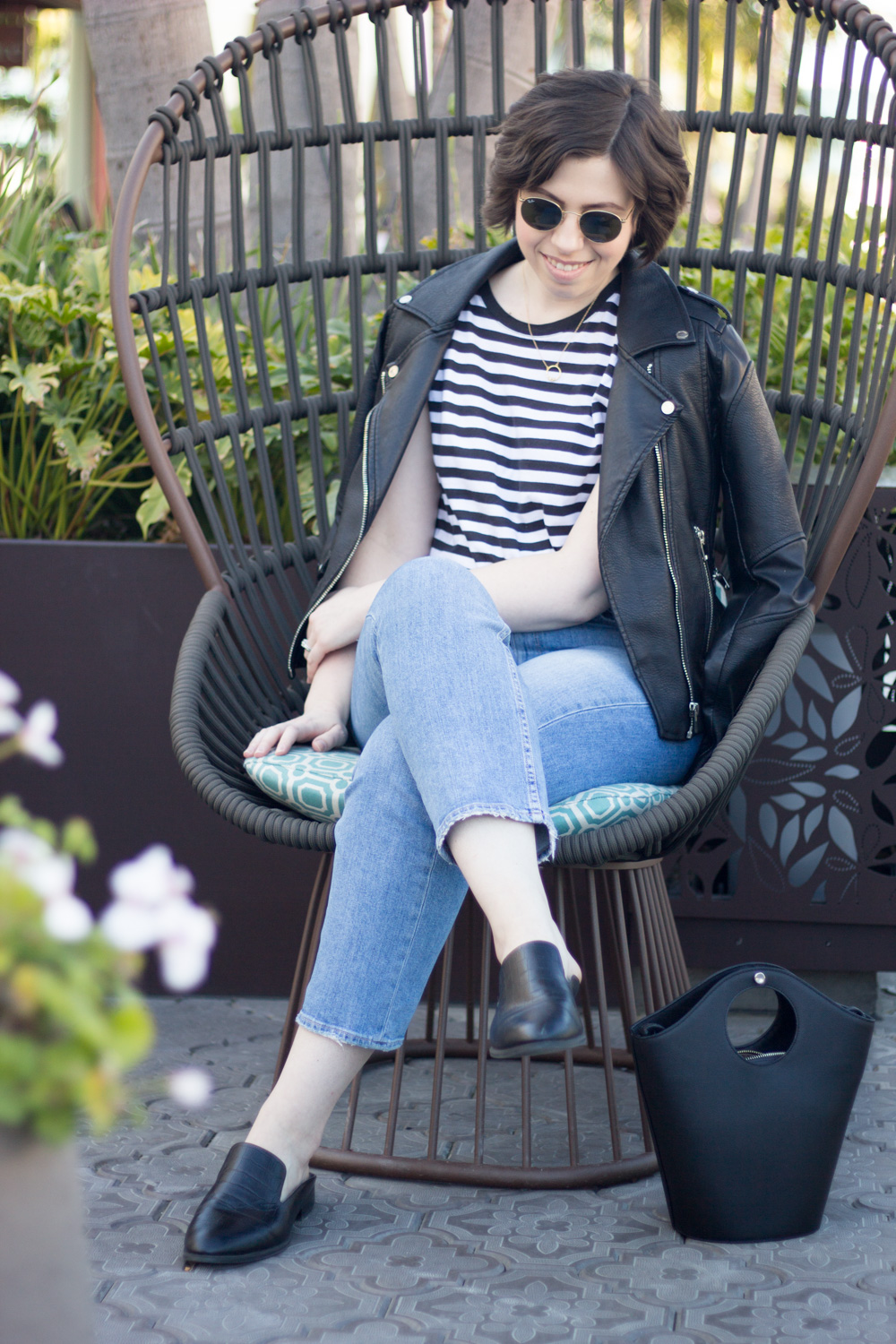 The heart of my style is simple, neutral basics, with a touch of edge, but sometimes it's hard not to be influenced by what I see others doing, especially when they are more seasoned bloggers than myself.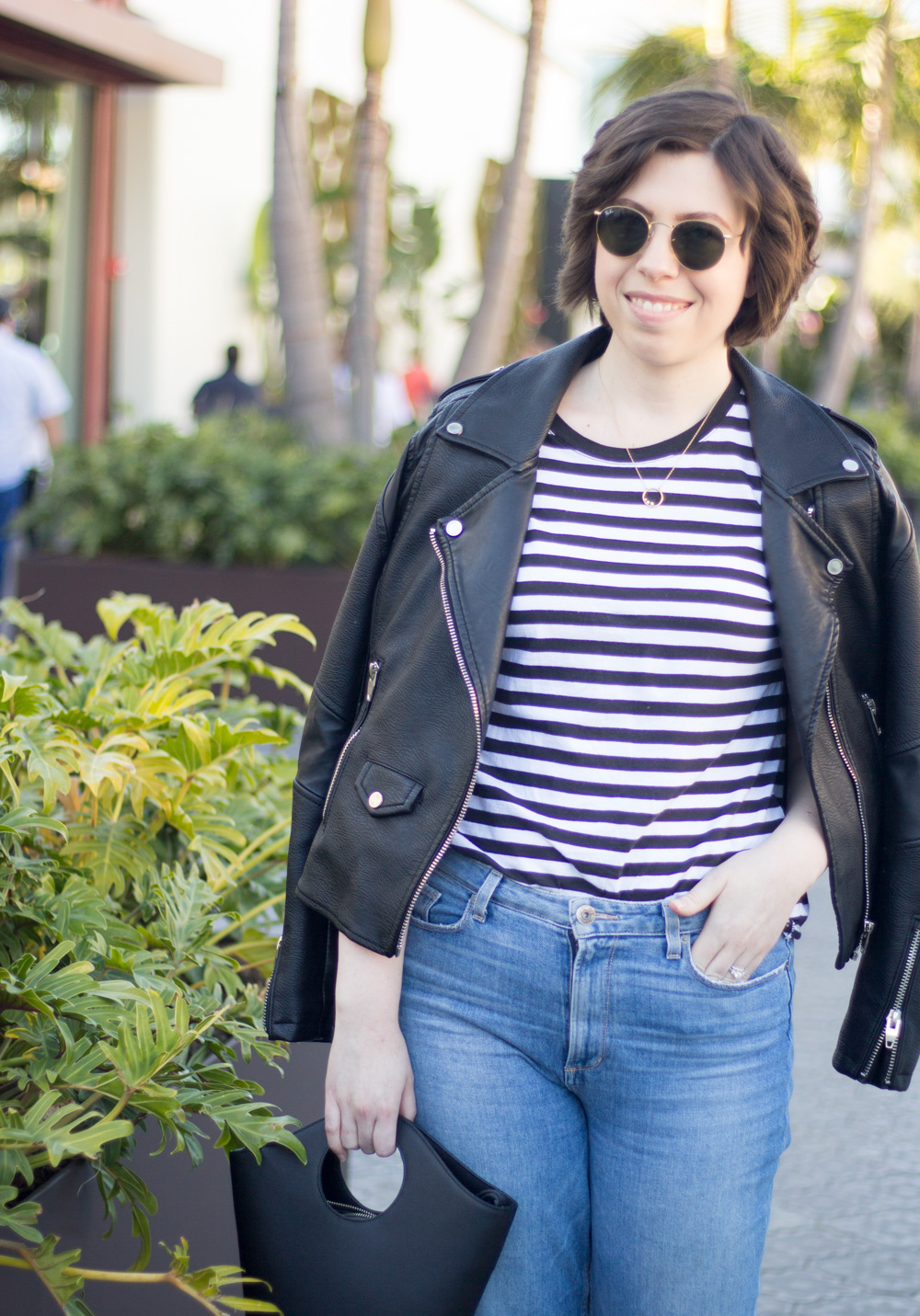 I've also worried that if I post outfits that I truly love all the time, people might not be as interested in my blog because maybe my style isn't as exciting, trendy, or daring as that of top influencers.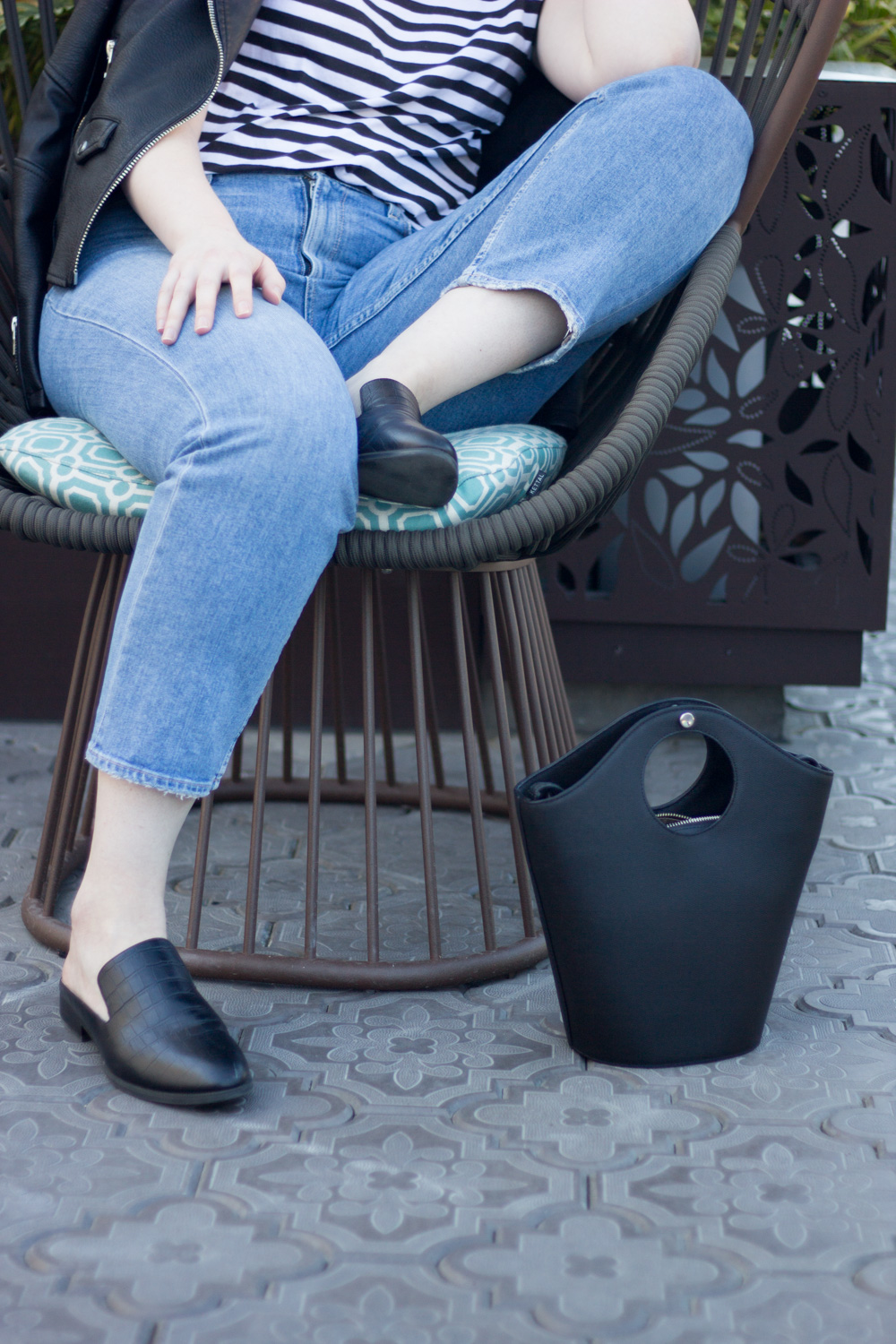 However, scrolling back through this past year's posts, my first full year of fashion blogging, I look at some of the outfits and think, I would never wear that in my normal life, and that has me questioning my level of authenticity and wondering if a change may be in order.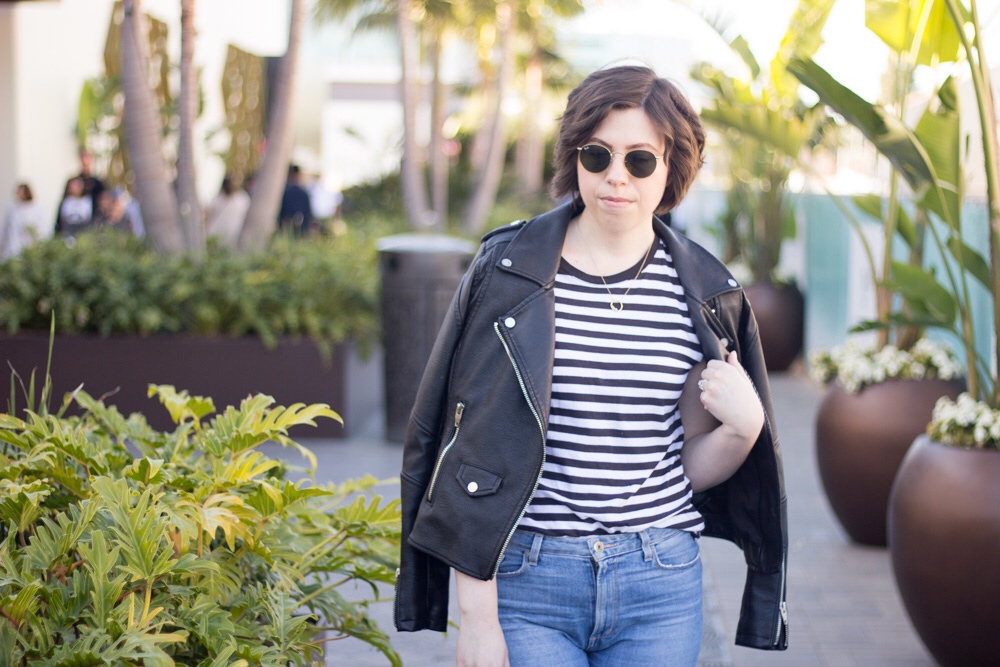 The fact of the matter is, this blog was intended to be a space for me to express myself, my true self, creatively through my personal style and for others to hopefully draw inspiration from that style. But if I'm not wearing things that I love, then I'm not being true to myself or true to you.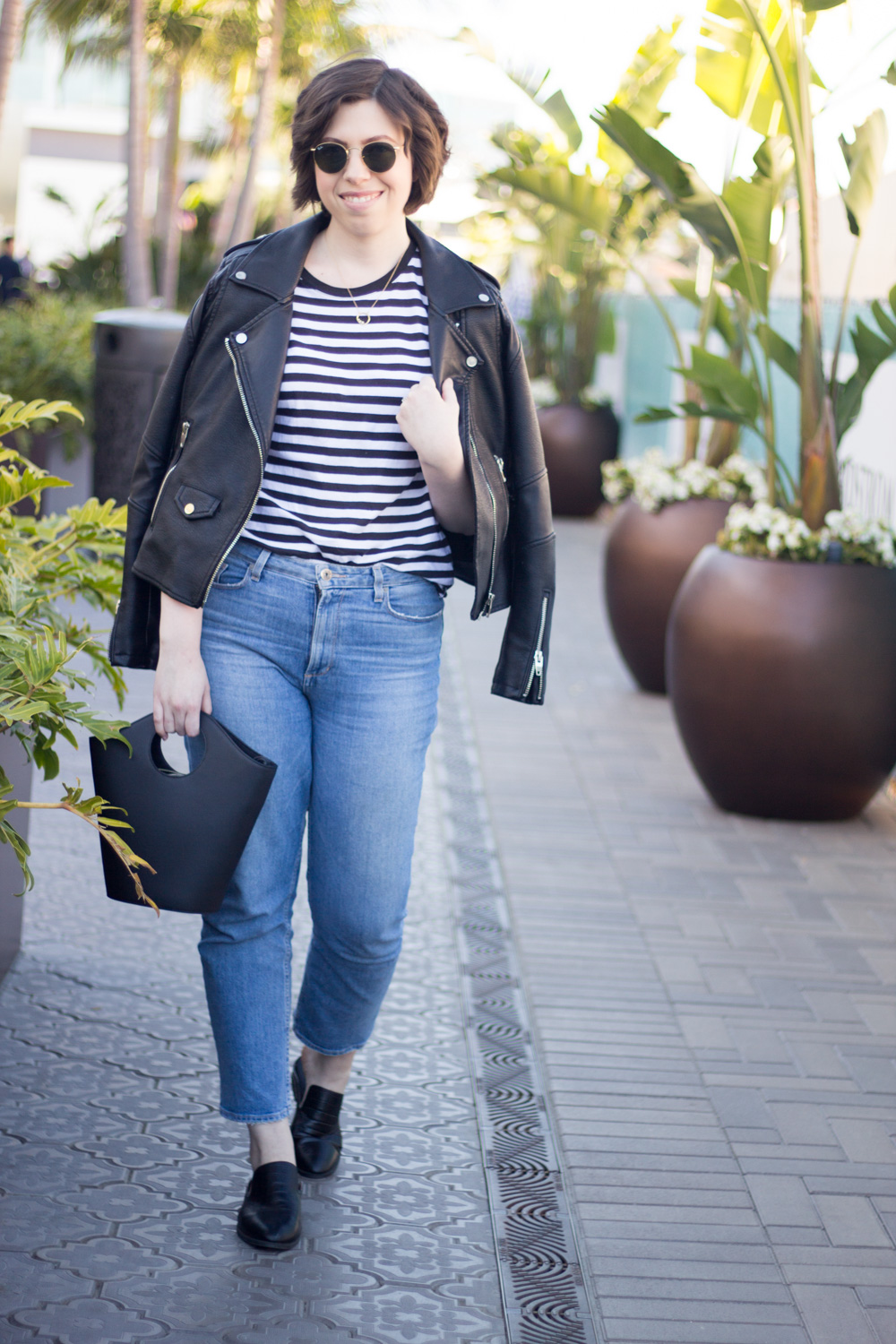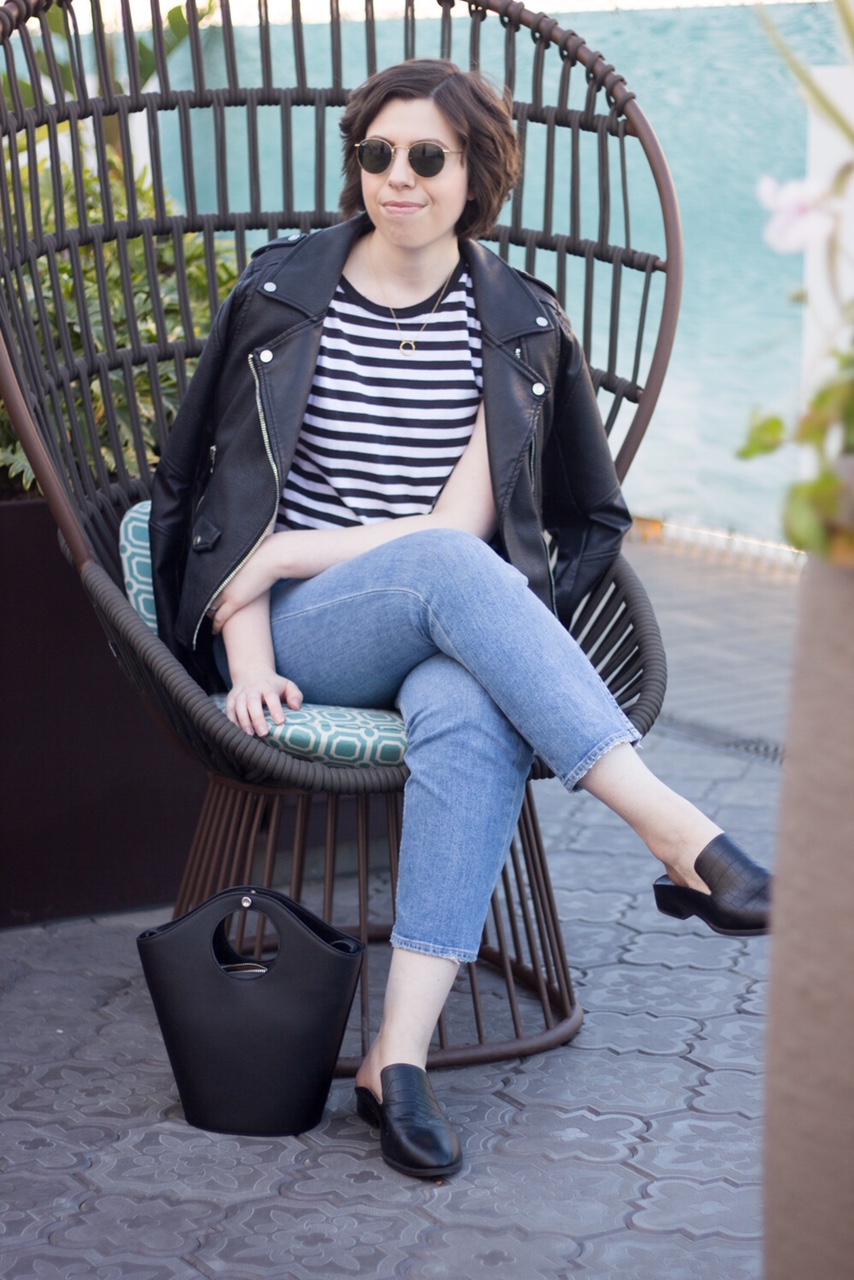 So I think one of my goals for my blog this year is to stop trying so hard to meet my self-created expectations of what a fashion blogger should wear, and show you outfits that I'm truly happy and comofortable in. The reality of this means you'll probably be seeing a lot more posts like this because, well, this is what I like to wear!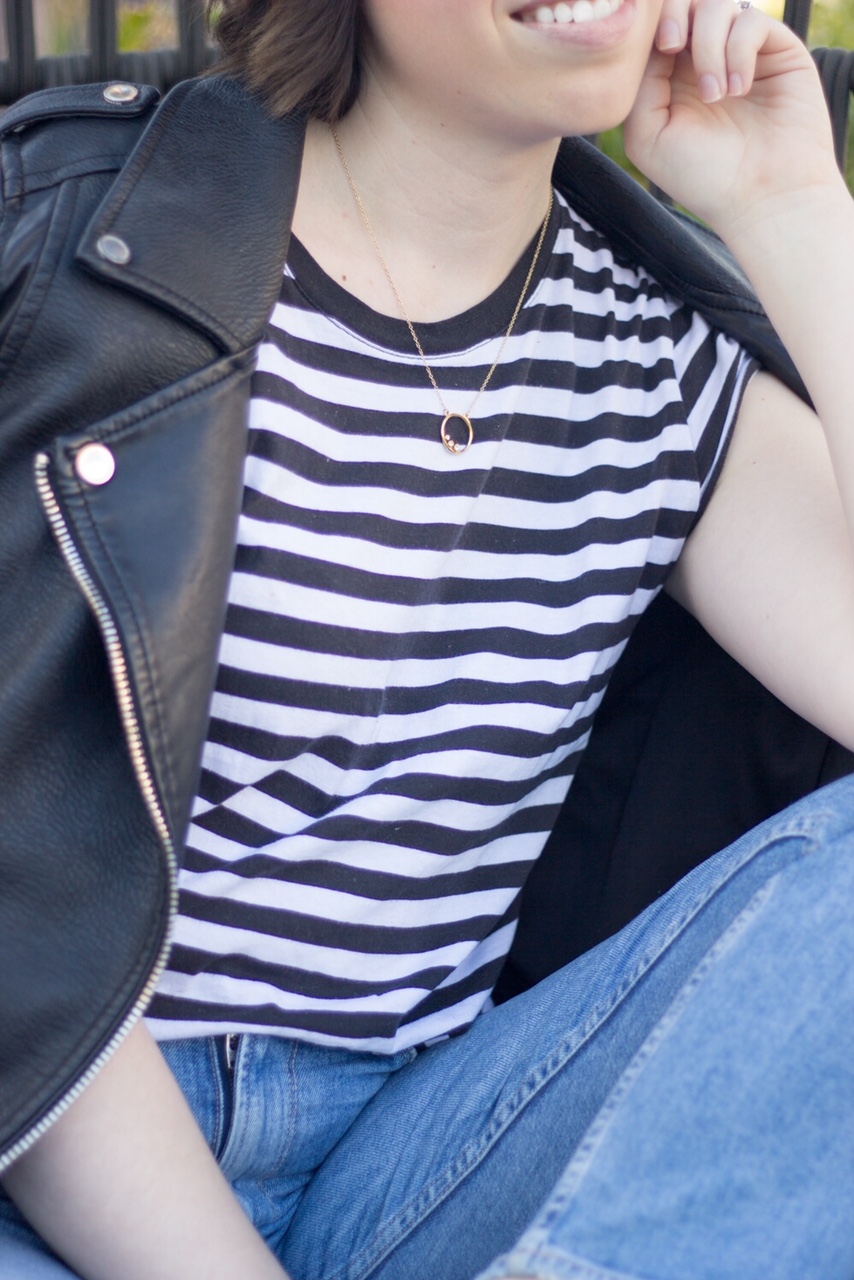 Now that you have all of the facts, if you still want to follow along, I'm so happy to have you, and I will continue to do my best to inspire and entertain you. Thank you for being on this journey with me.
Shop the look: