Graphic Tees and Hipster Donuts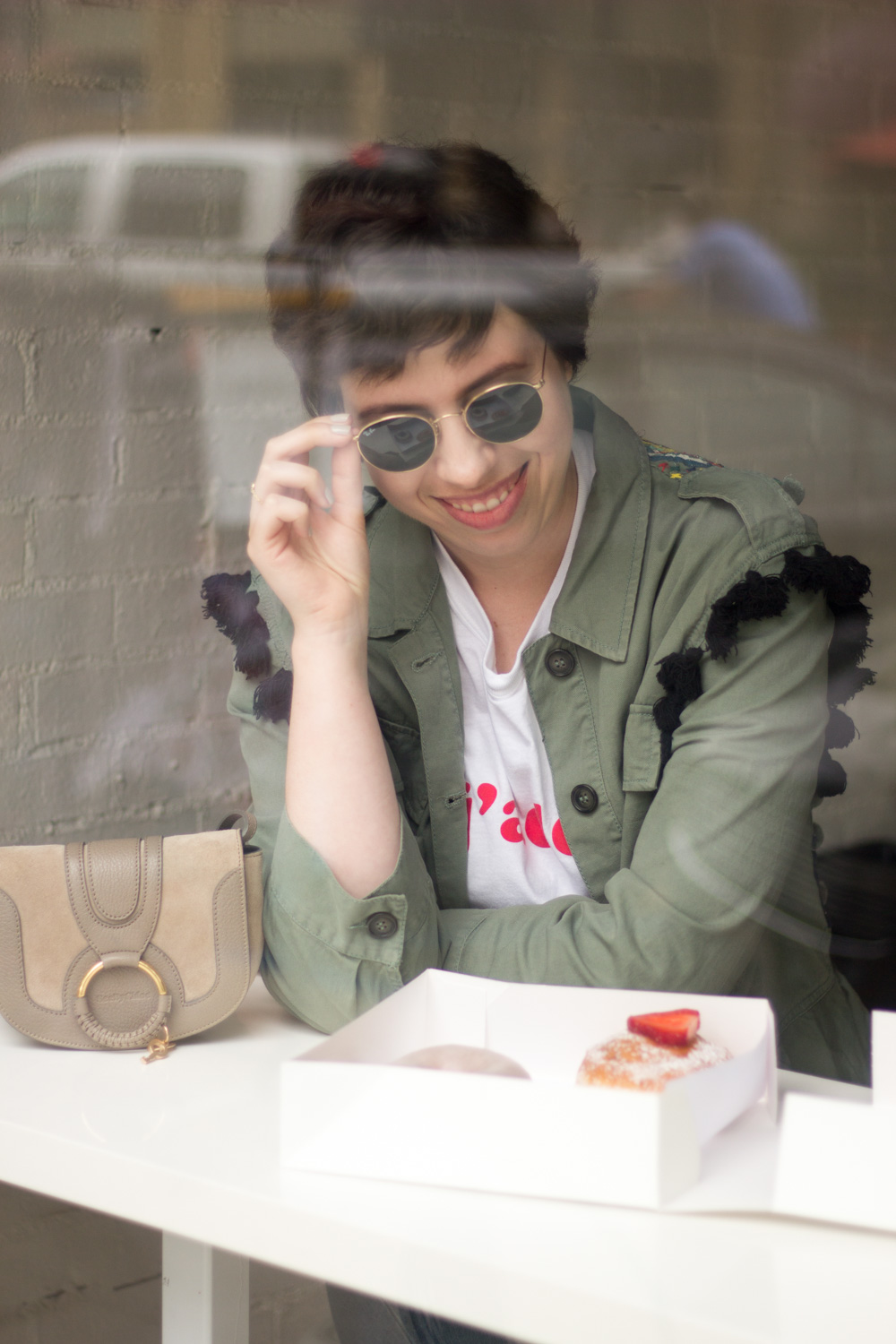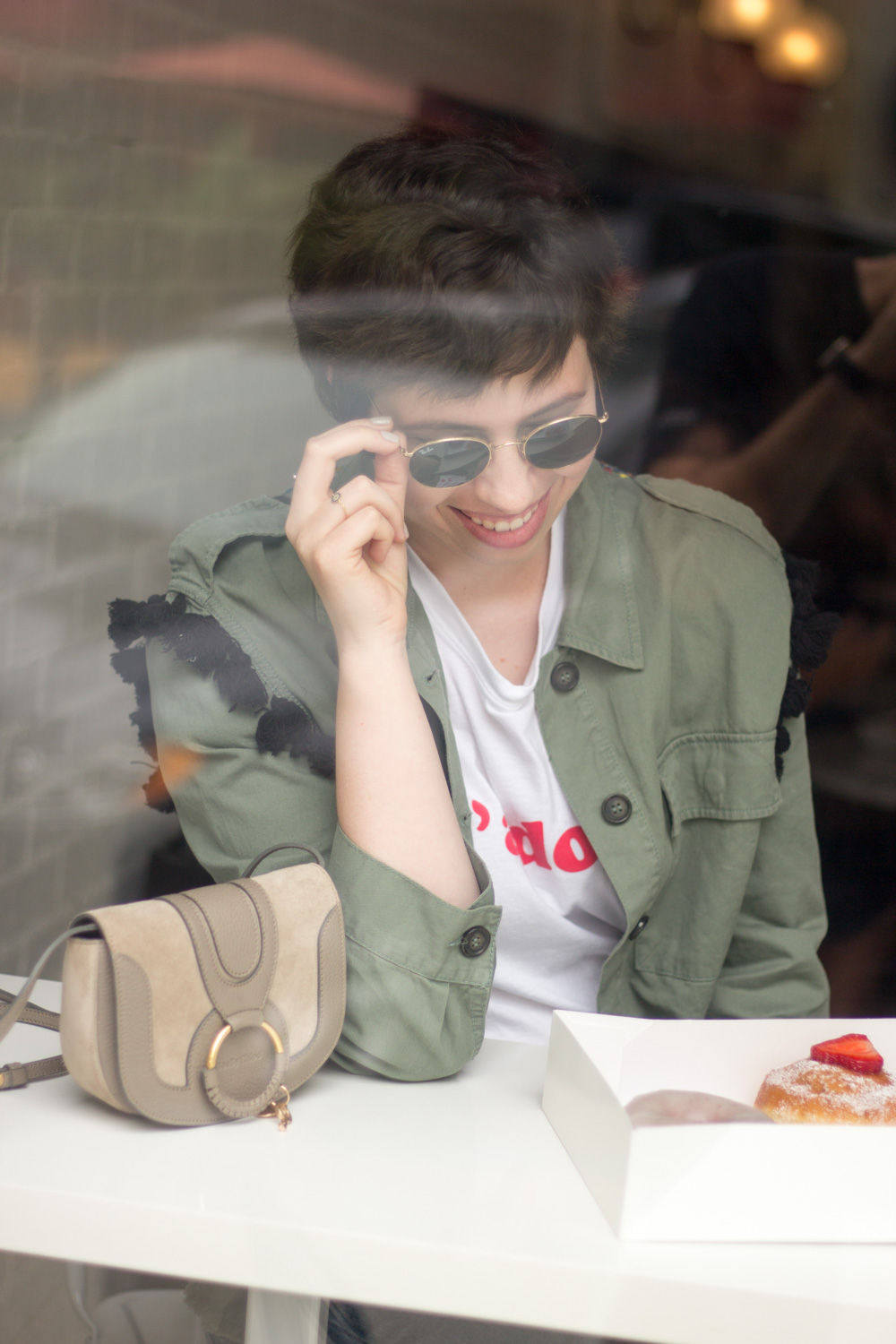 T-Shirt: ASOS
Jeans: PAIGE
Jacket: ZARA (similar HERE, HERE, and HERE)
Sunglasses: RAY-BAN
Shoes: VANS
Bag: SEE BY CHLOE
Disclosure: This post contains affiliate links, which means that if you purchase a product through one of my links, I make a small commission.
I've been loving graphic t-shirts lately. Bonus points if they have pretentious phrases on them. OK, well, "j'adore" itself isn't pretentious, but seeing as how I don't know a lick of French, me wearing a shirt that says, "j'adore" is pretentious.
Now that we've got that out of the way, my friend, Tara told me about this donut shop that just opened up in Carlsbad called, "The Goods." She described it as great for photos and very trendy, so naturally, I had to check it out.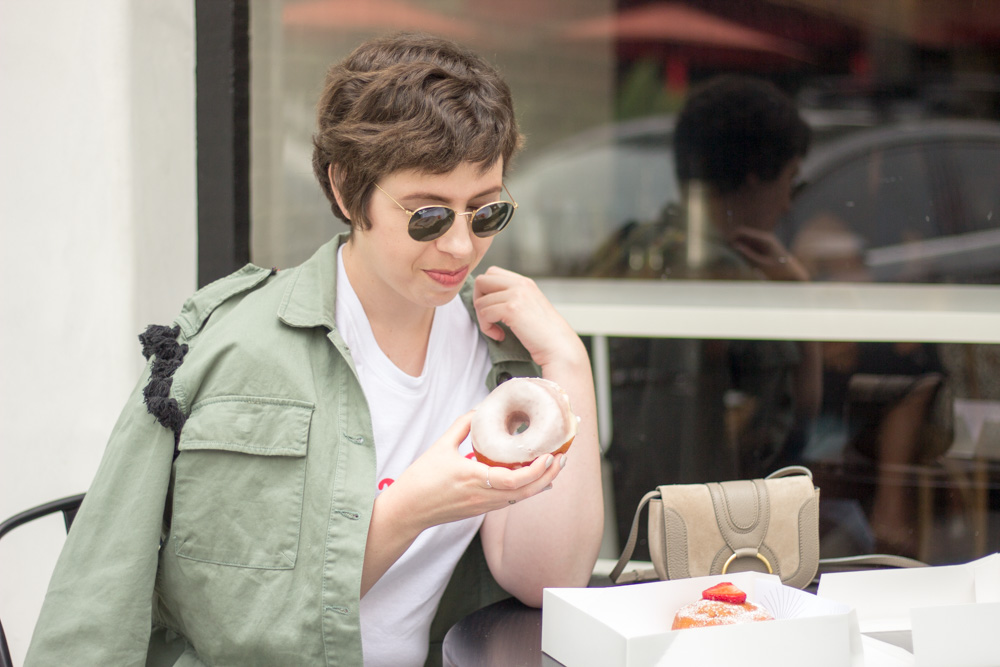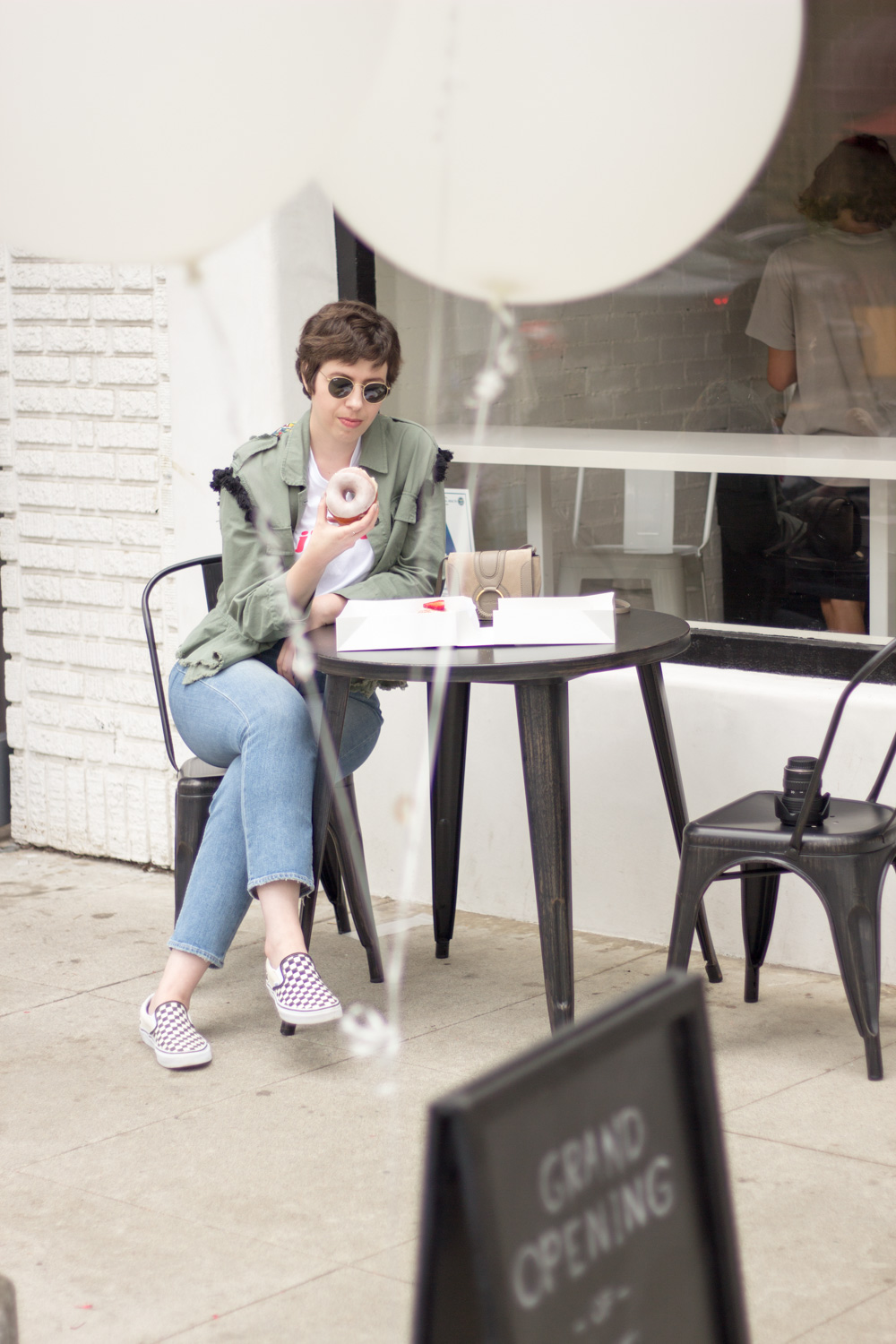 She was right. Black and white tile, minimalist menu, and the bathroom floor was made up of hundreds of pennies. The setup was very similar to Sidecar Donuts, where you can see them pounding out the dough behind the counter, and they only have around eight different flavors each day.
The flavors were also the perfect balance between mom and pop donut shop and somewhere like Nomad Donuts where I'm pretty sure you could find a Kimchi Barbeque Donut with Merengue topping if you wanted.
We went with Tahitian Vanilla and Strawberry. They were fine; not nearly as delicious as Sidecar, but we still enjoyed them.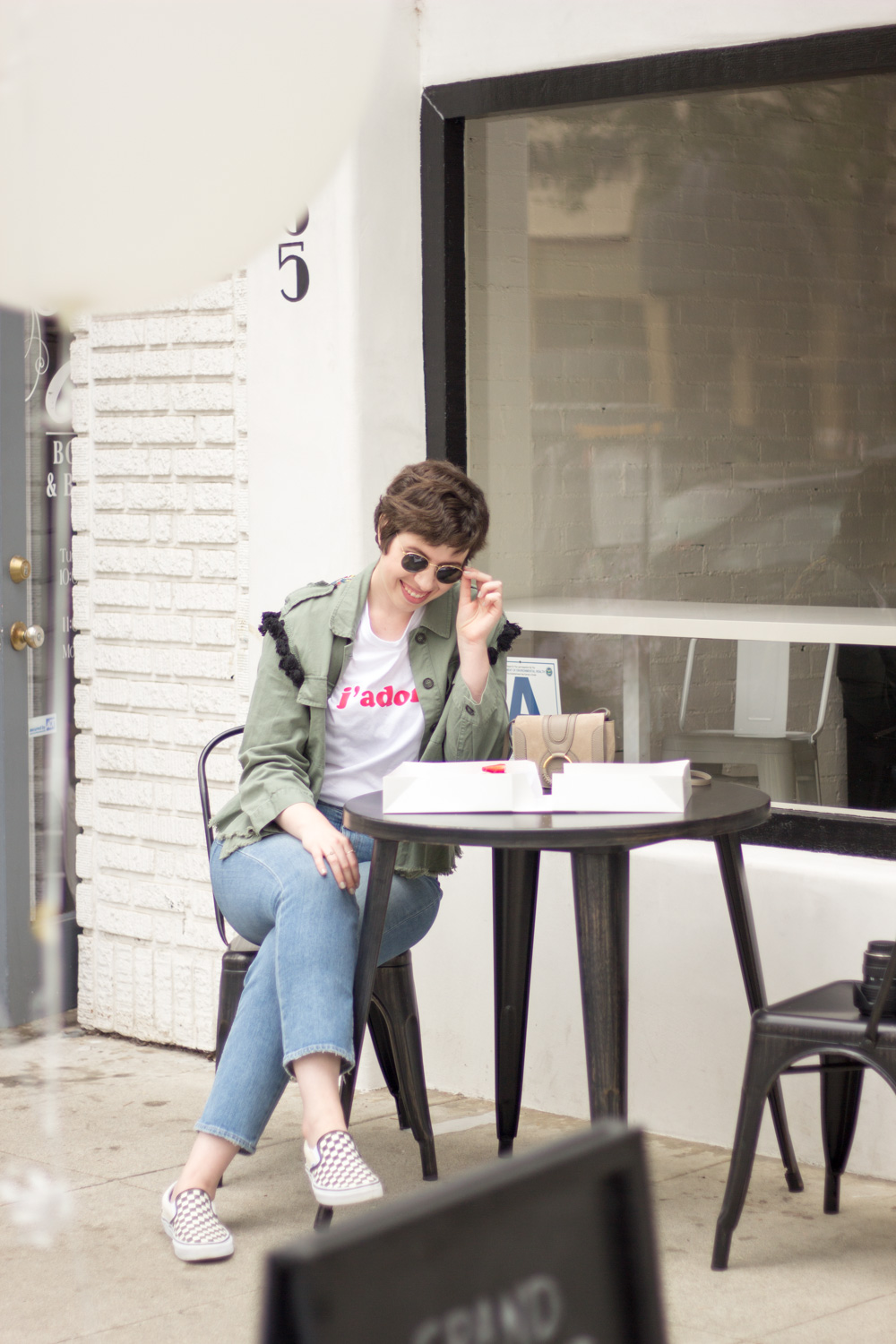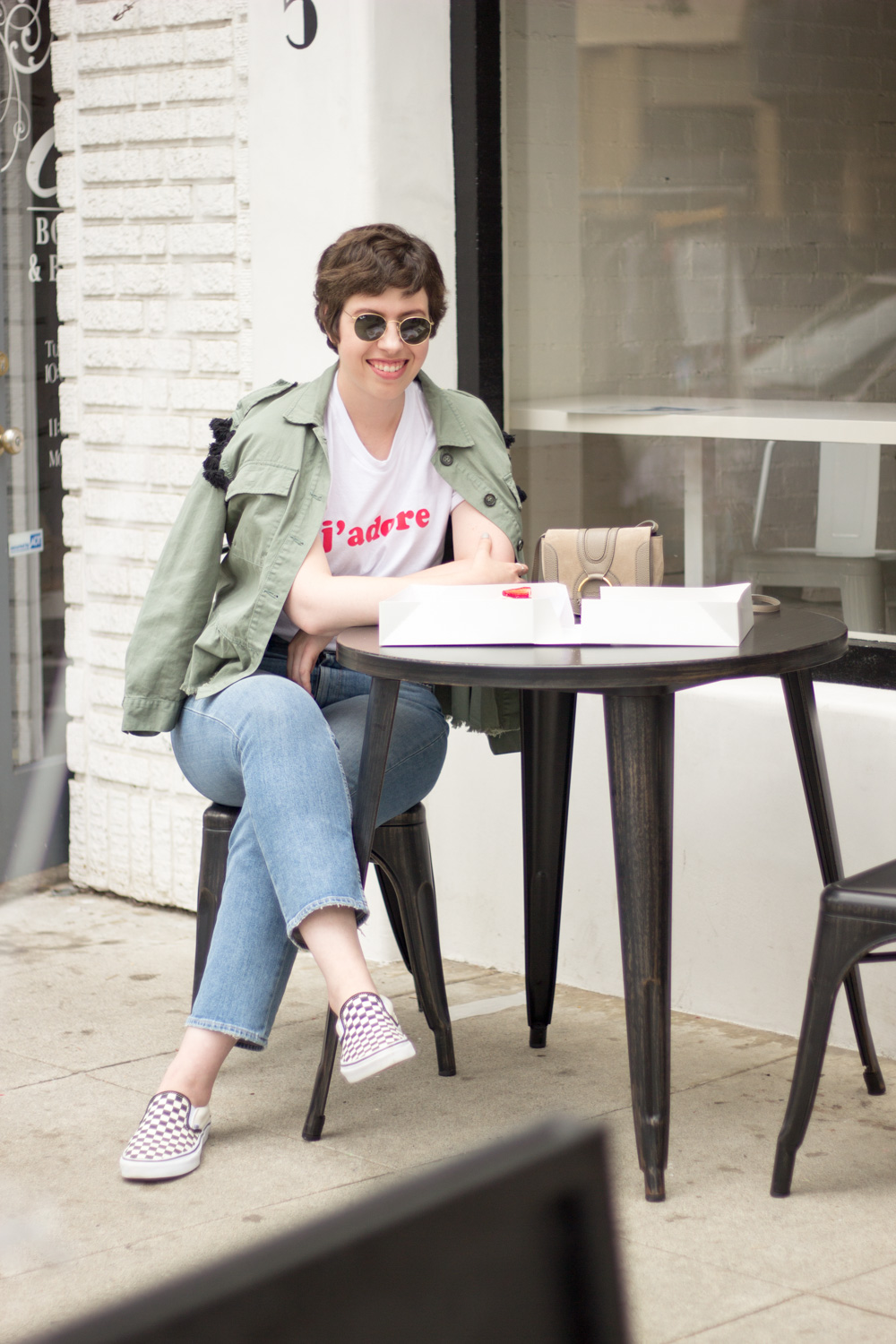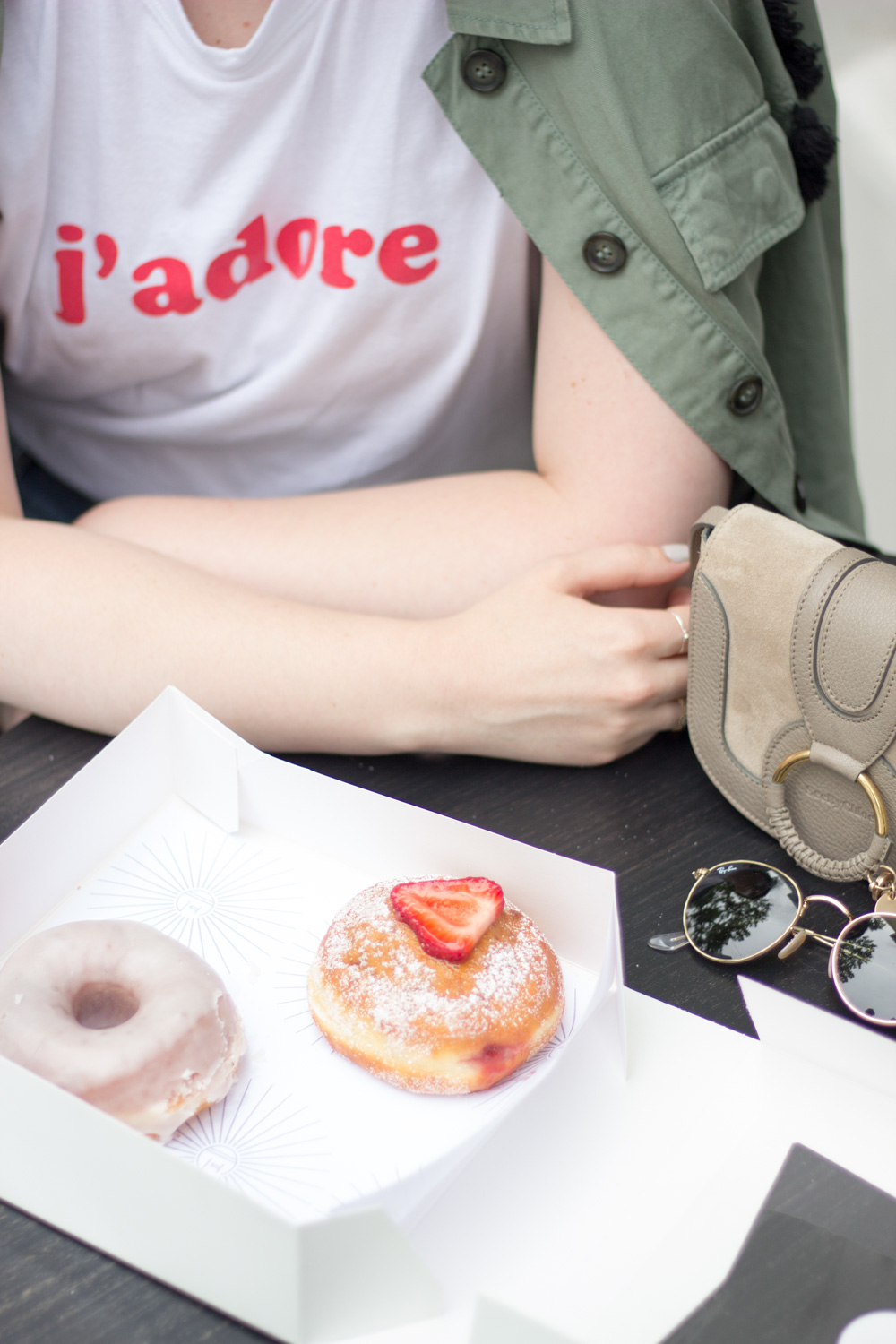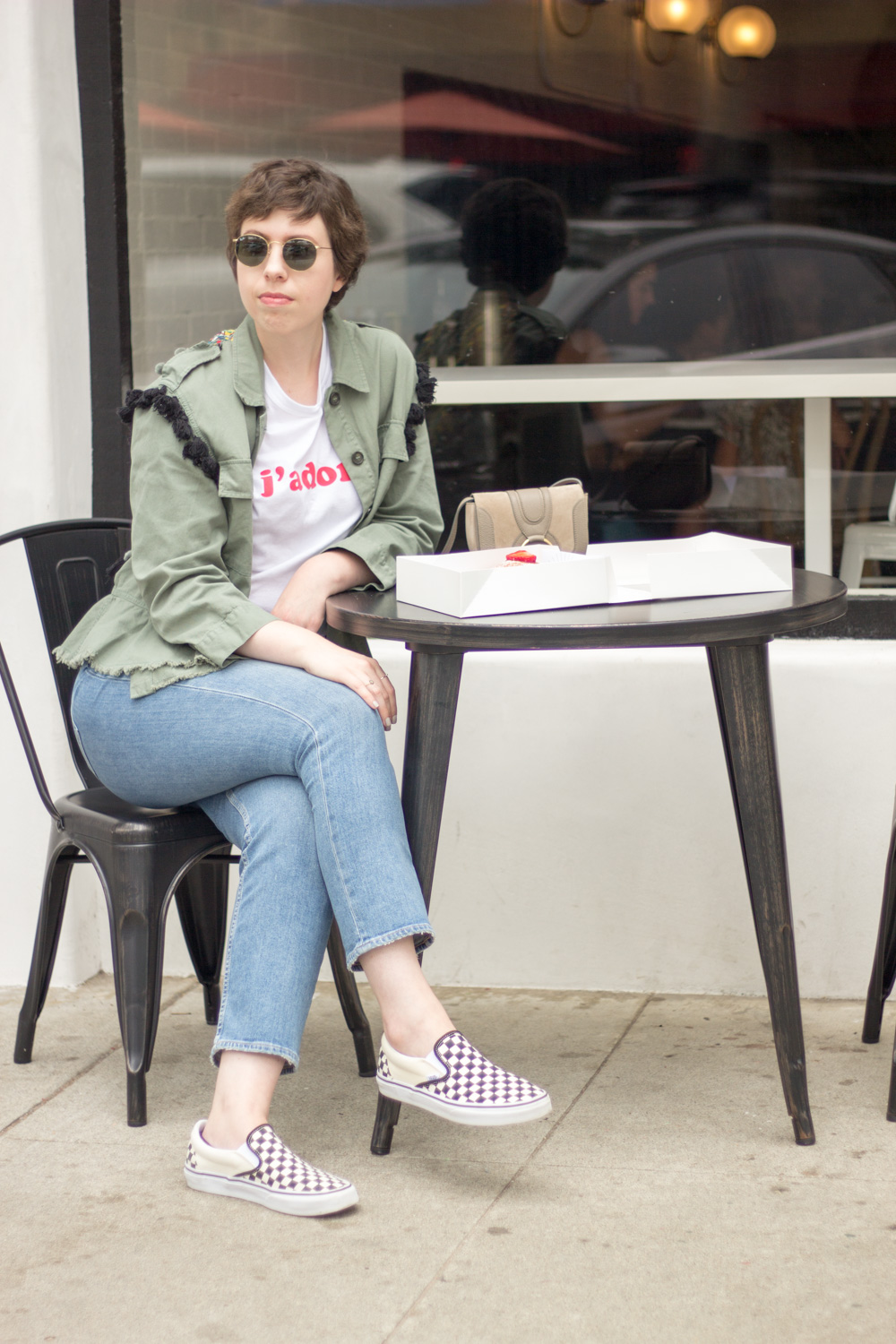 I threw on this tasseled parka from Zara that I'm currently obsessed with, which added a fun statement to your standard t-shirt a jeans look. Wearing this has me all kinds of ready for Fall. Anyone else?
Hope you're having a great day and as always, thanks so much for stopping by.