Happy Camper + Lake Henshaw Vlog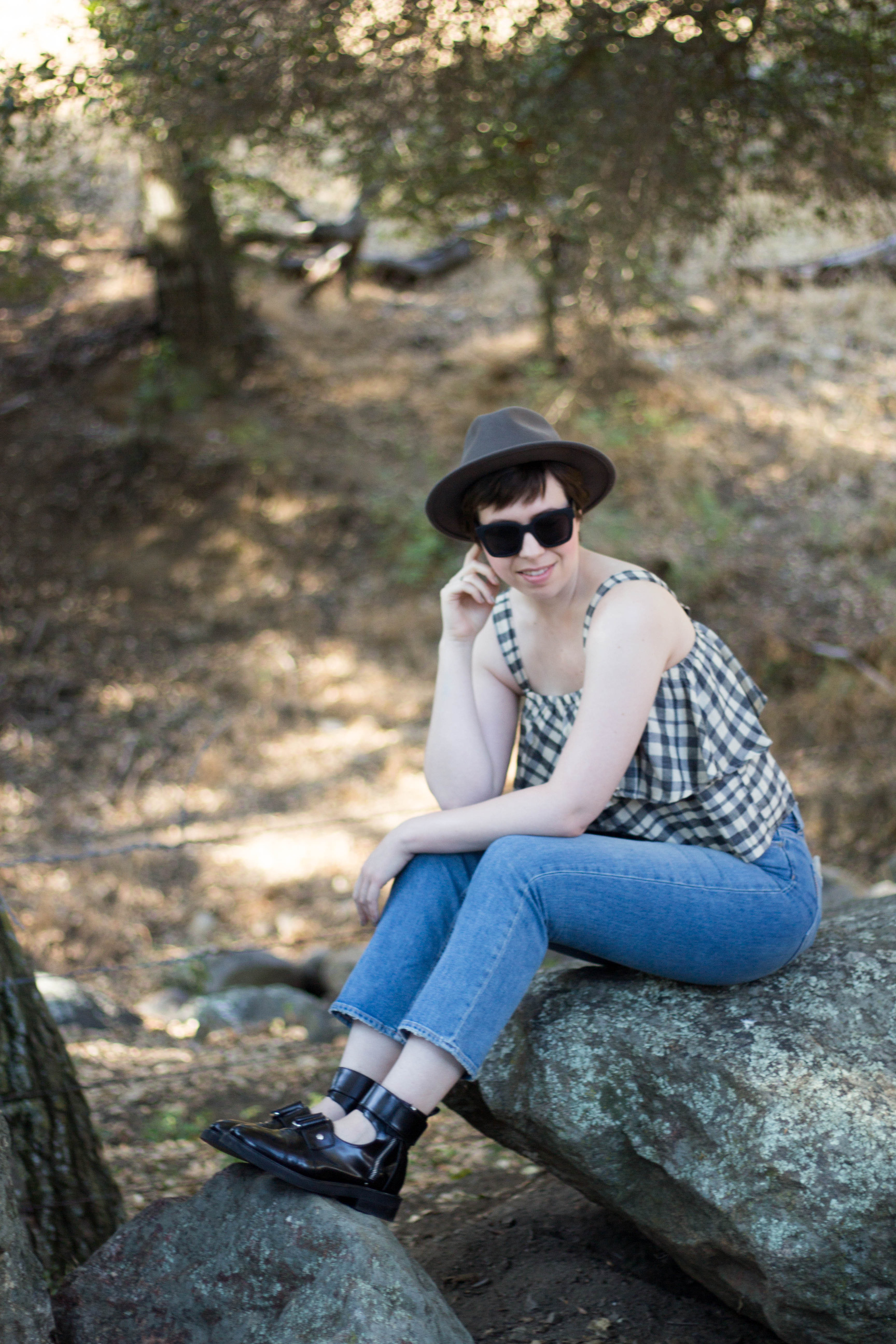 OUTFIT DETAILS
Top: ABOUND
Jeans: PAIGE
Sunglasses: QUAY AUSTRALIA
Hat: BRIXTON
Boots: ASOS
Disclosure: This post contains affiliate links, which means that if you purchase a product through one of my links, I make a small commission.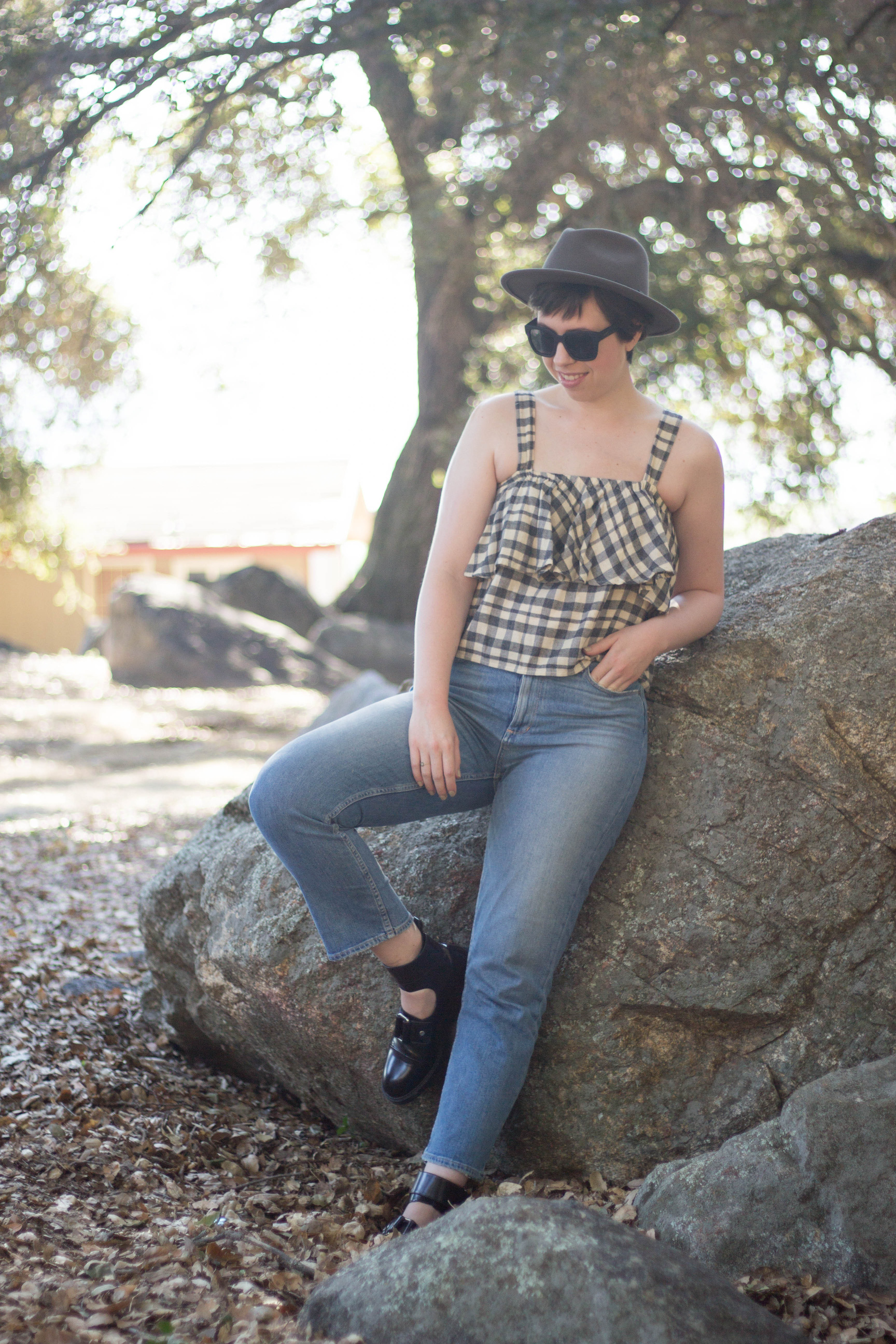 This past weekend, David and I were invited to go cabin camping with some of our friends at Lake Henshaw. The logistics had already been mostly worked out and we didn't have to worry about pitching a tent, so we decided to go.
We later learned that the purpose of the trip was to celebrate some of our friends second annual "Christmas in July." They had planned for Christmas decorations, Christmas apparel, and a big turkey dinner for Saturday night. I was sold!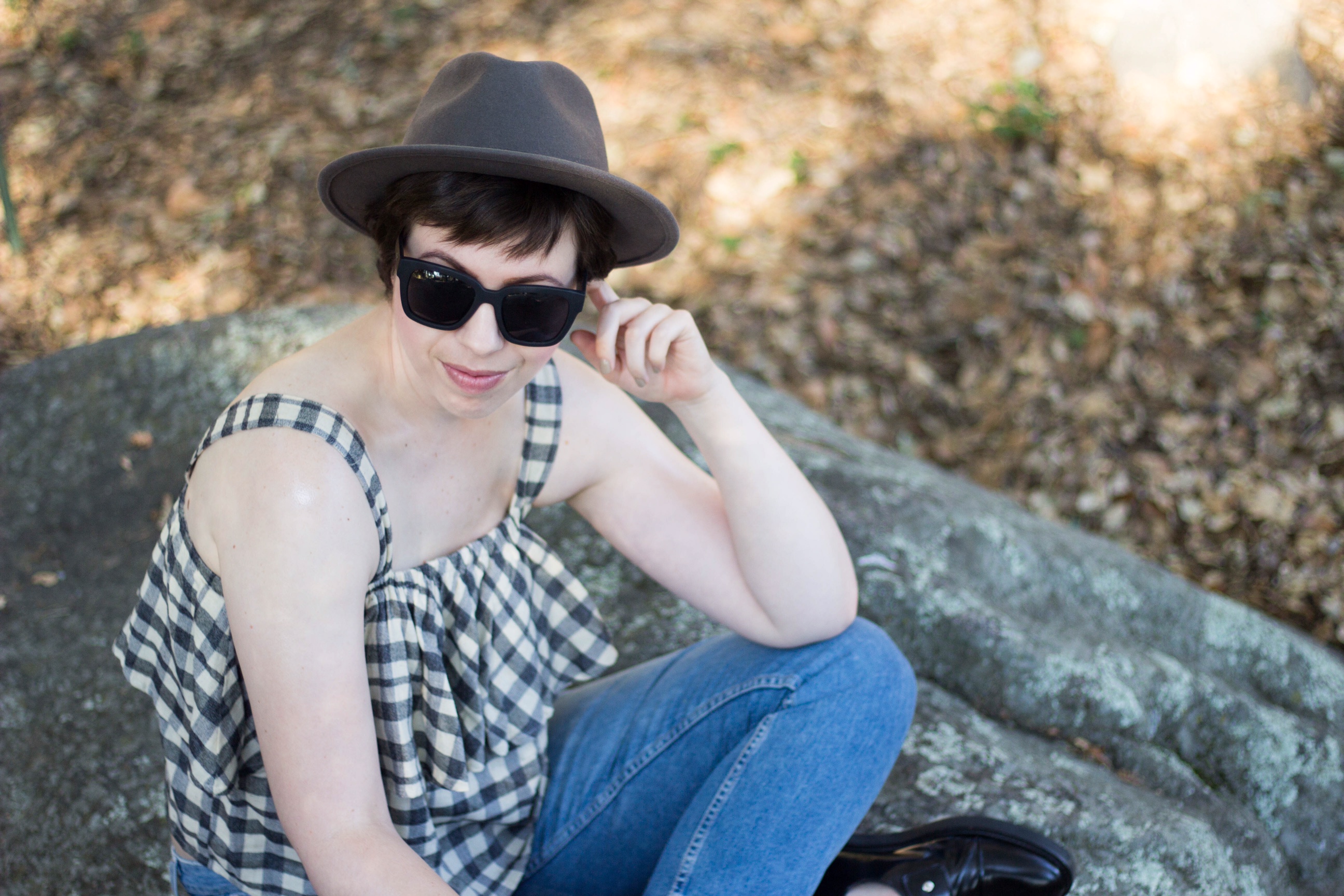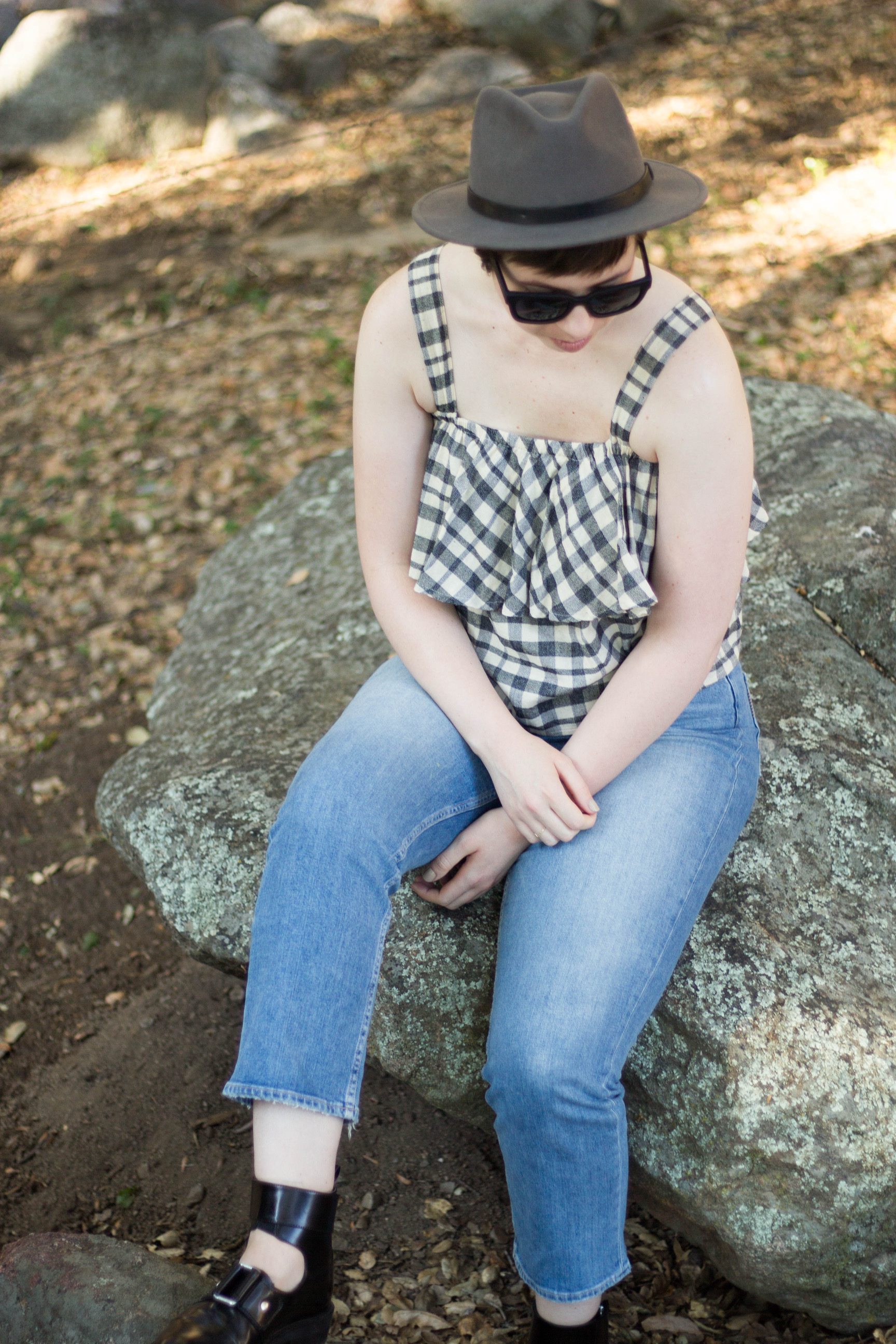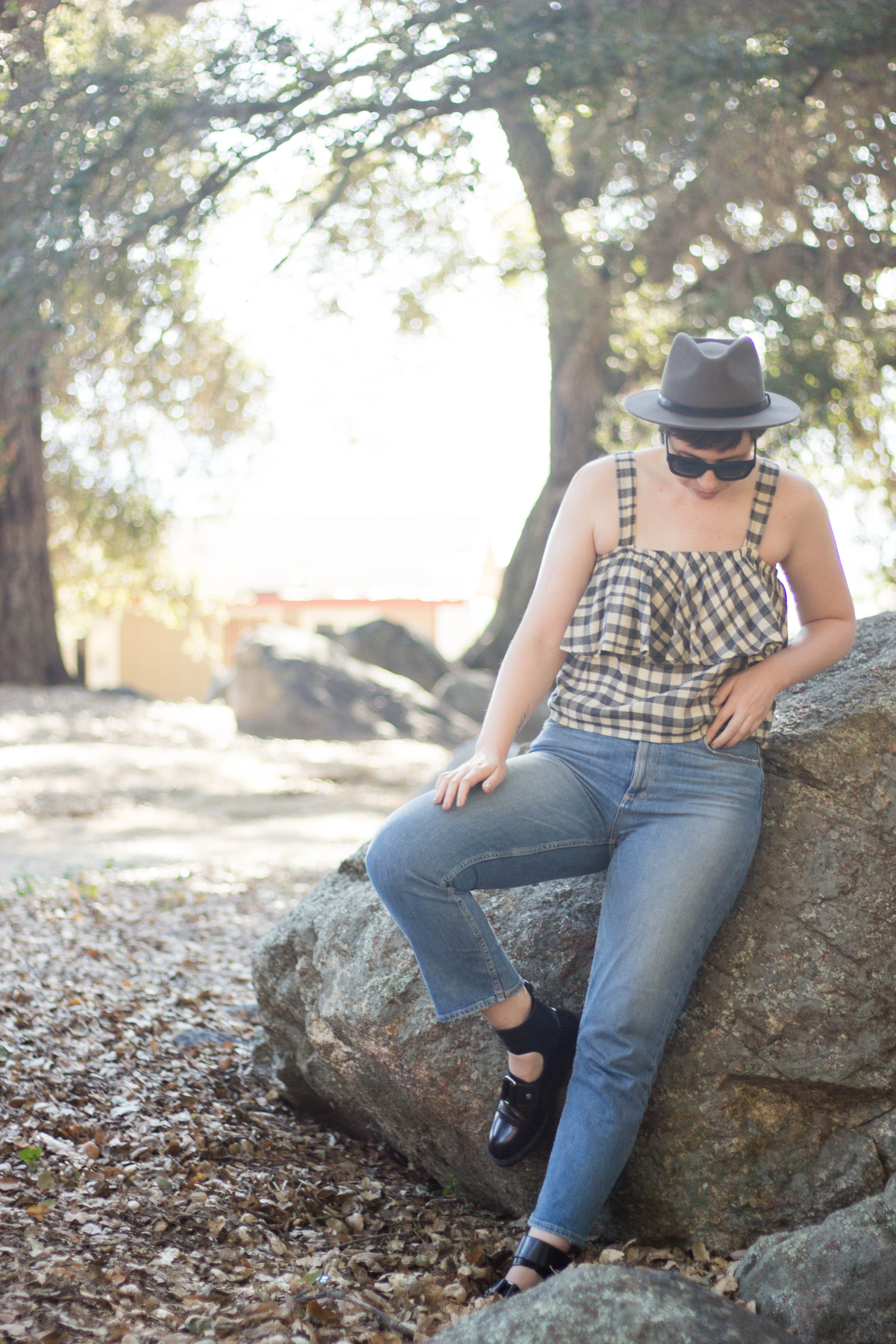 We packed up our things and were ready to leave Friday after work, but before we could take off, David looks at me with a very concerned face and says, "I'm kind of nervous about this weekend. I looked up some Yelp reviews of the place we're staying in." I immediately knew his concerns more than likely had to do with comments regarding the overall cleanliness of the place.
We sat down on the couch and had an honest heart to heart. I mean, our friends already had this trip planned, so it's not like it would make a huge difference if we backed out, right?? In the end, we decided that since we had made the commitment, we would honor it, and worst case scenario, we would just drive home to sleep in our own bed, since the lake was only be about an hour away.
It wasn't until we were on the road that David confessed to me that multiple reviewers had equated the campsite to The Hills Have Eyes. Great. Walking right into our very own horror movie and paying for the privilege.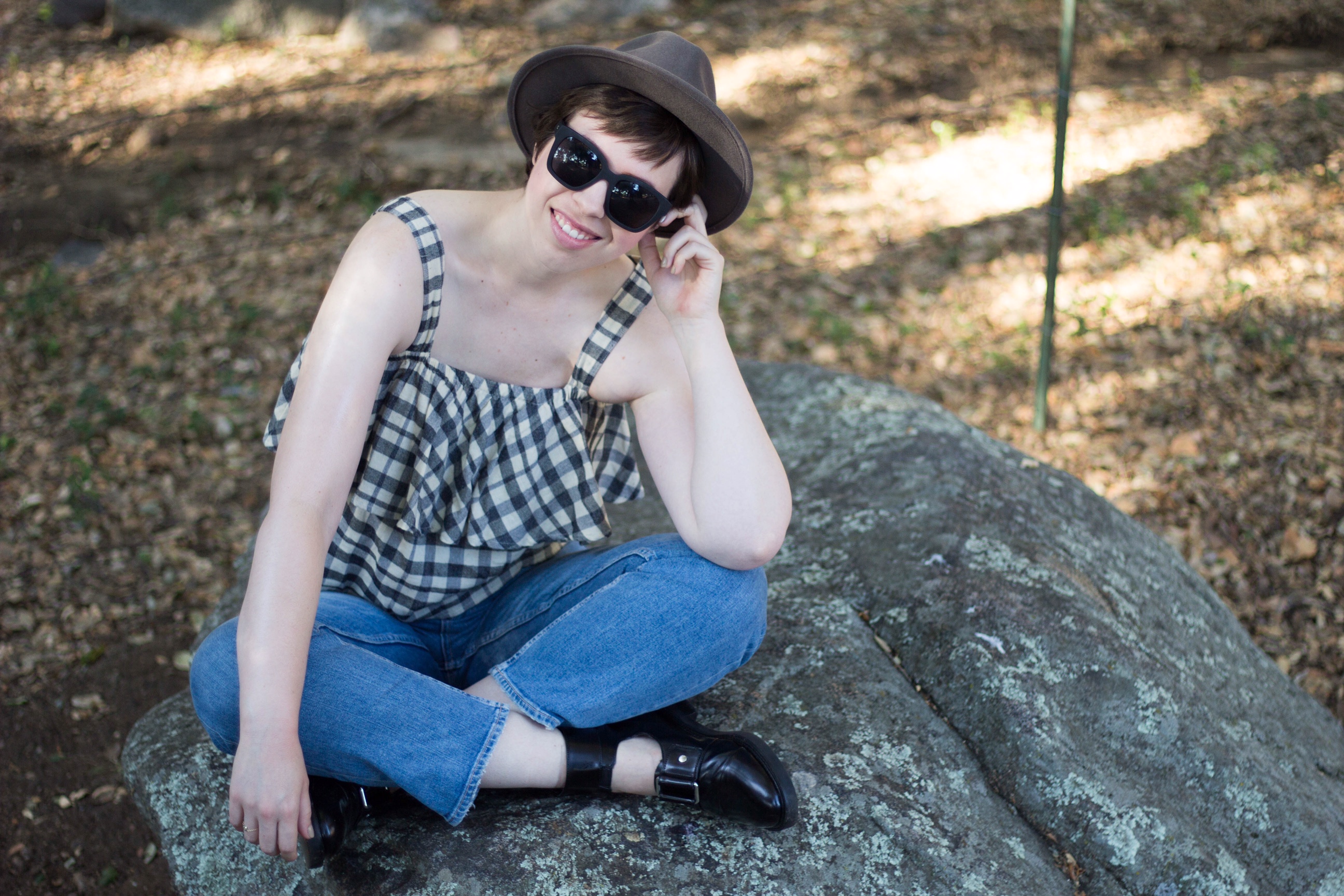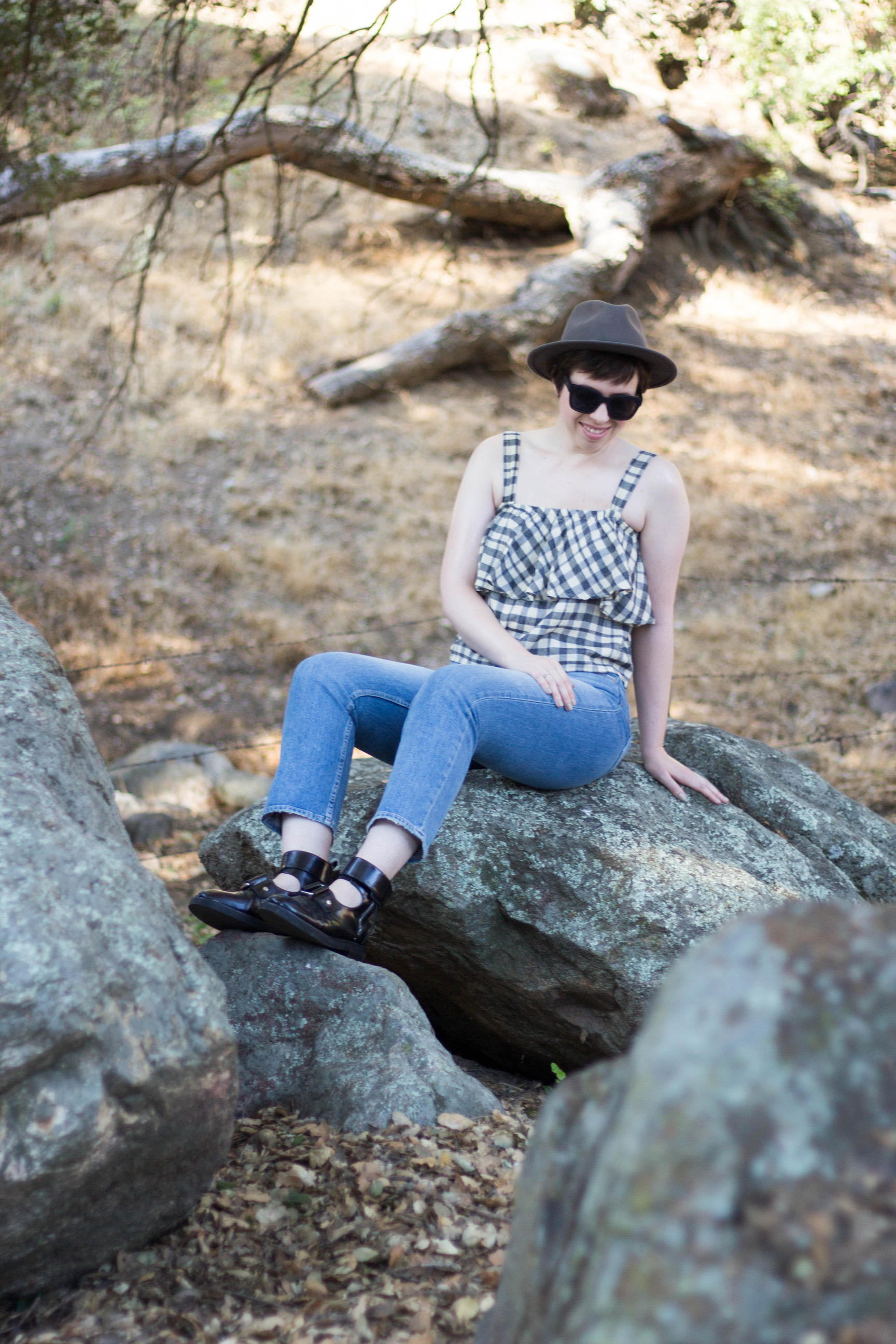 Upon arriving at the campsite, the first thing my friend, Danielle, says to us is, "So...it's a little murdery inside." Fantastic. Just how I want my ideal vacation described.
We walked in, took in our surroundings, and took a few deeps breaths. It was pretty bad, but not as bad as we had imagined. We decided to tough it out and unpacked our things.
The weekend ended up being a lot of fun, Christmas dinner and all. Danielle had even named our turkey, so there was a lot of, "Can you please pass me some more Allen?" throughout the course of the evening.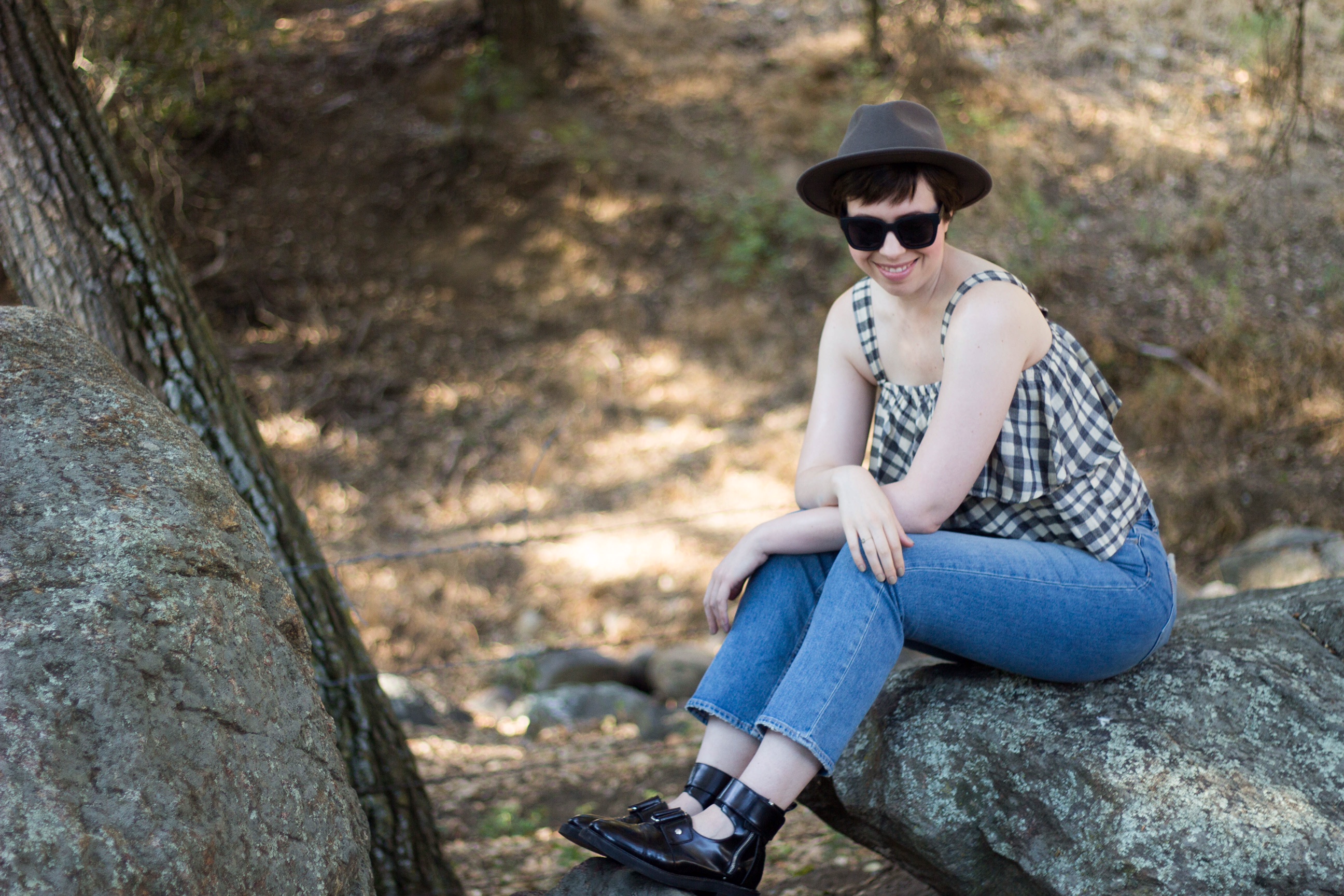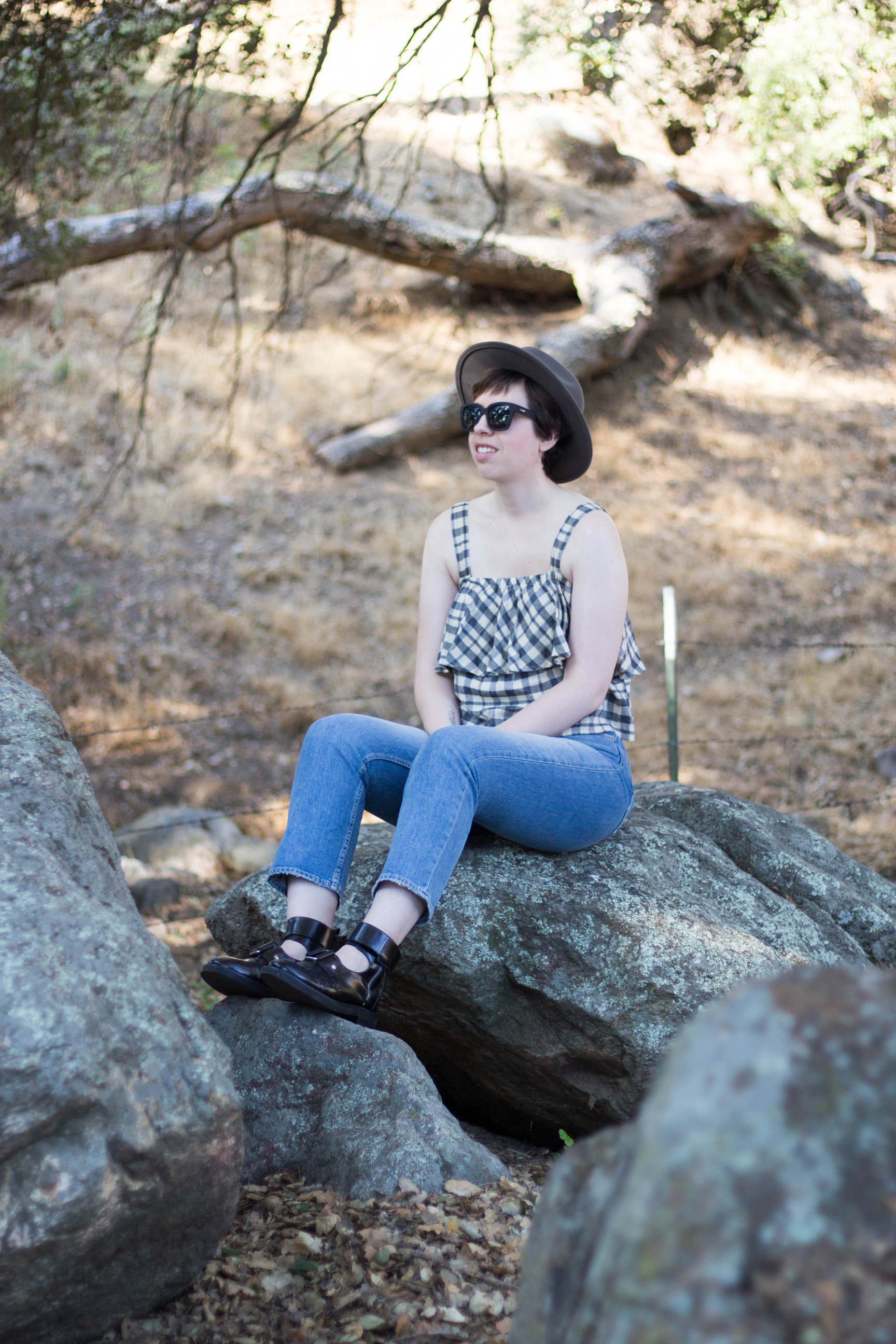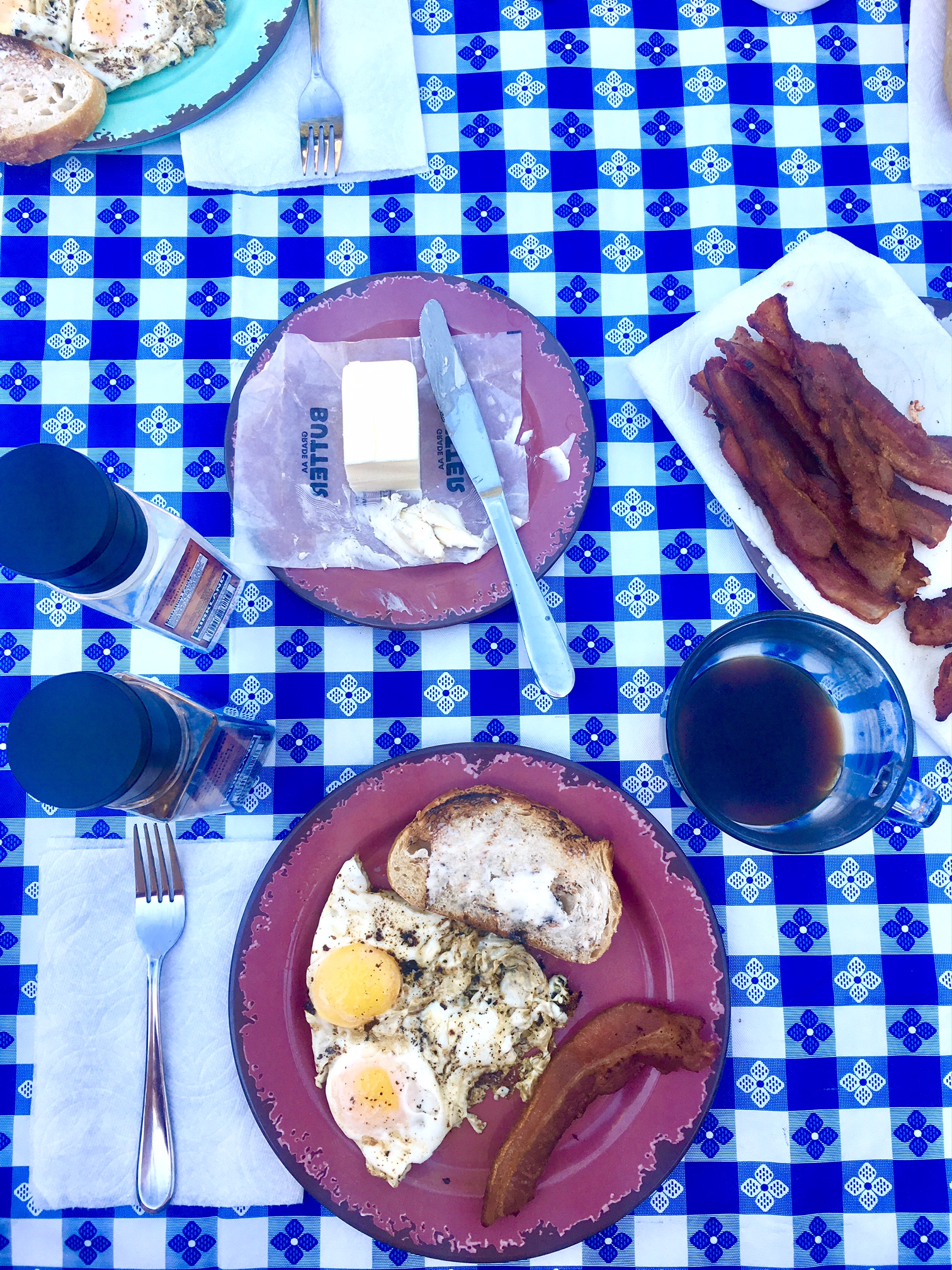 Just one of the delicious meals we ate on the trip.
Writing it all out, this weekend sounds like something out of a TV show. I kid you not, this is my real life. However, this is not my real camping outfit. That consisted of stretchy pants and an oversized t-shirt, but that just doesn't photograph as nicely for the blog. As they say, I did it for the 'gram.
Hope you're having a great day and as always, thanks so much for stopping by.
SHOP THE LOOK:
Check out our vlog (AKA my first ever YouTube video!) from the weekend!