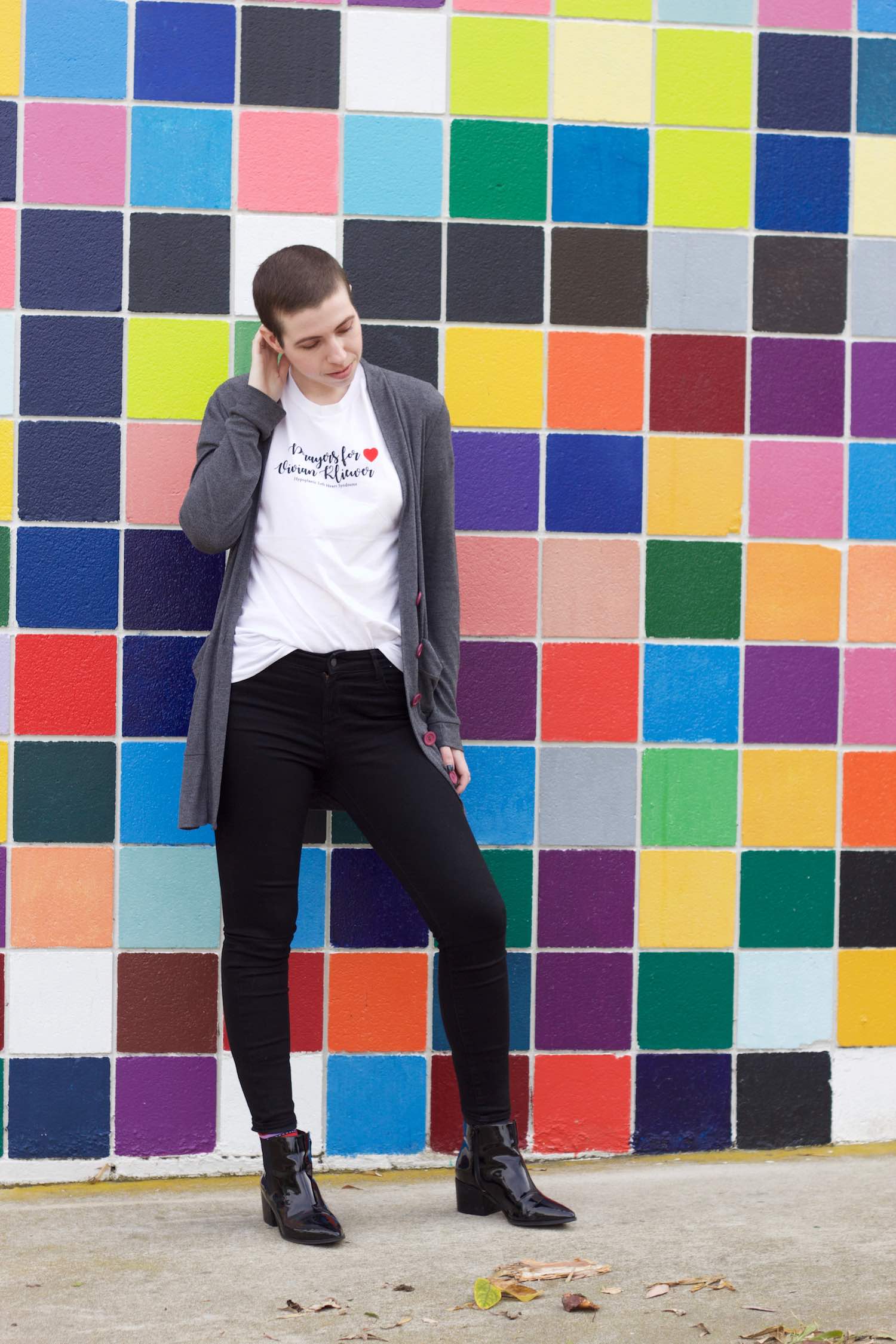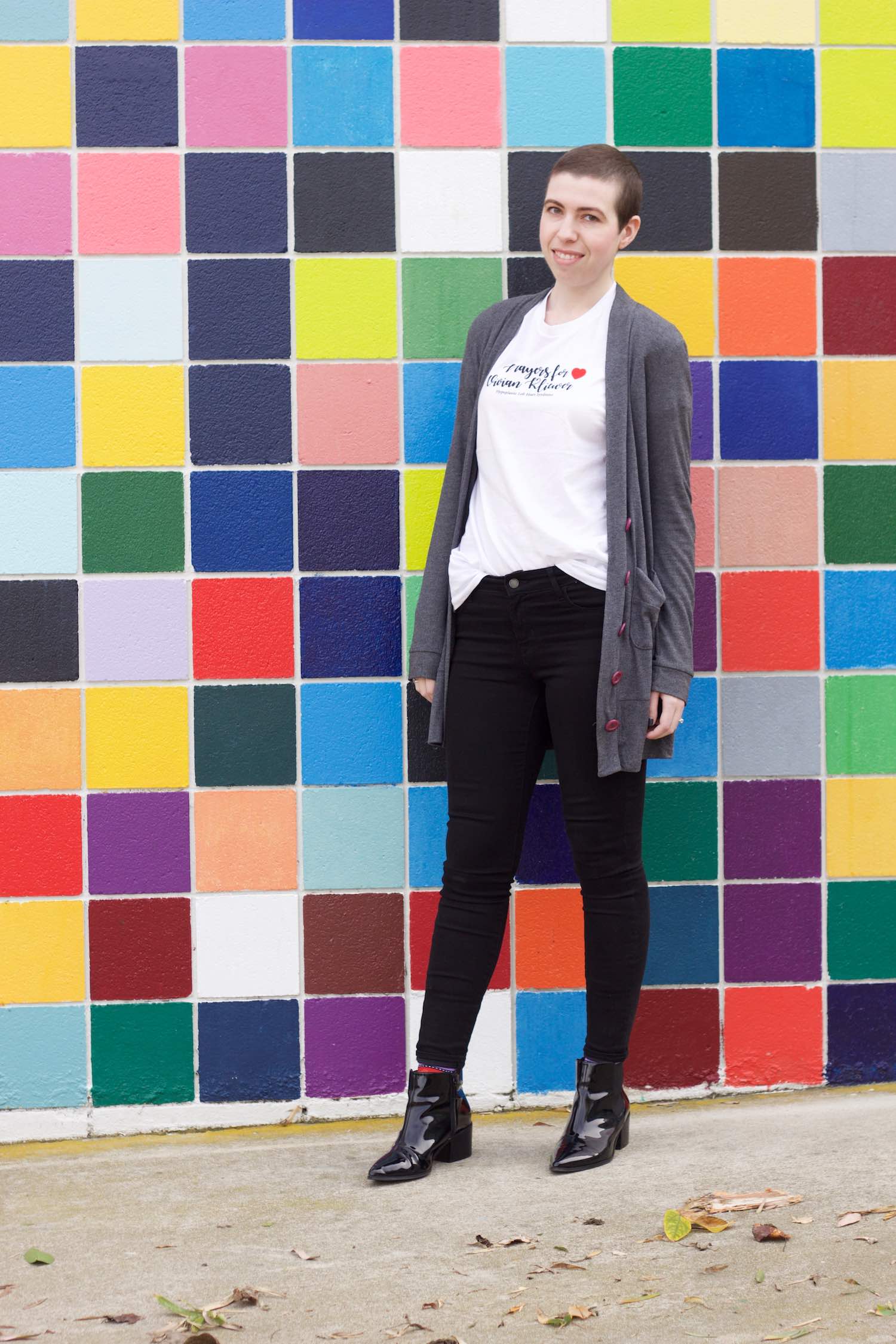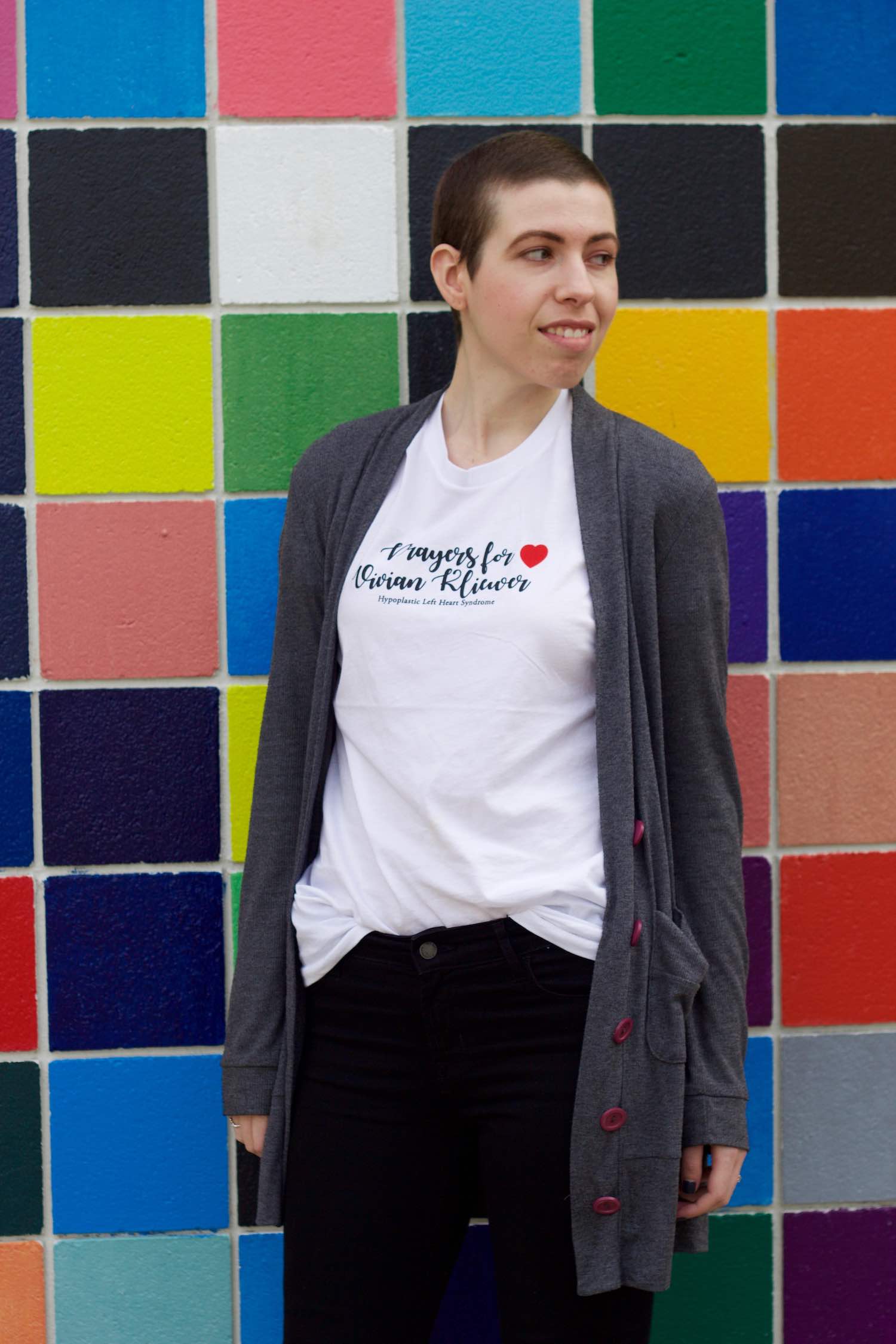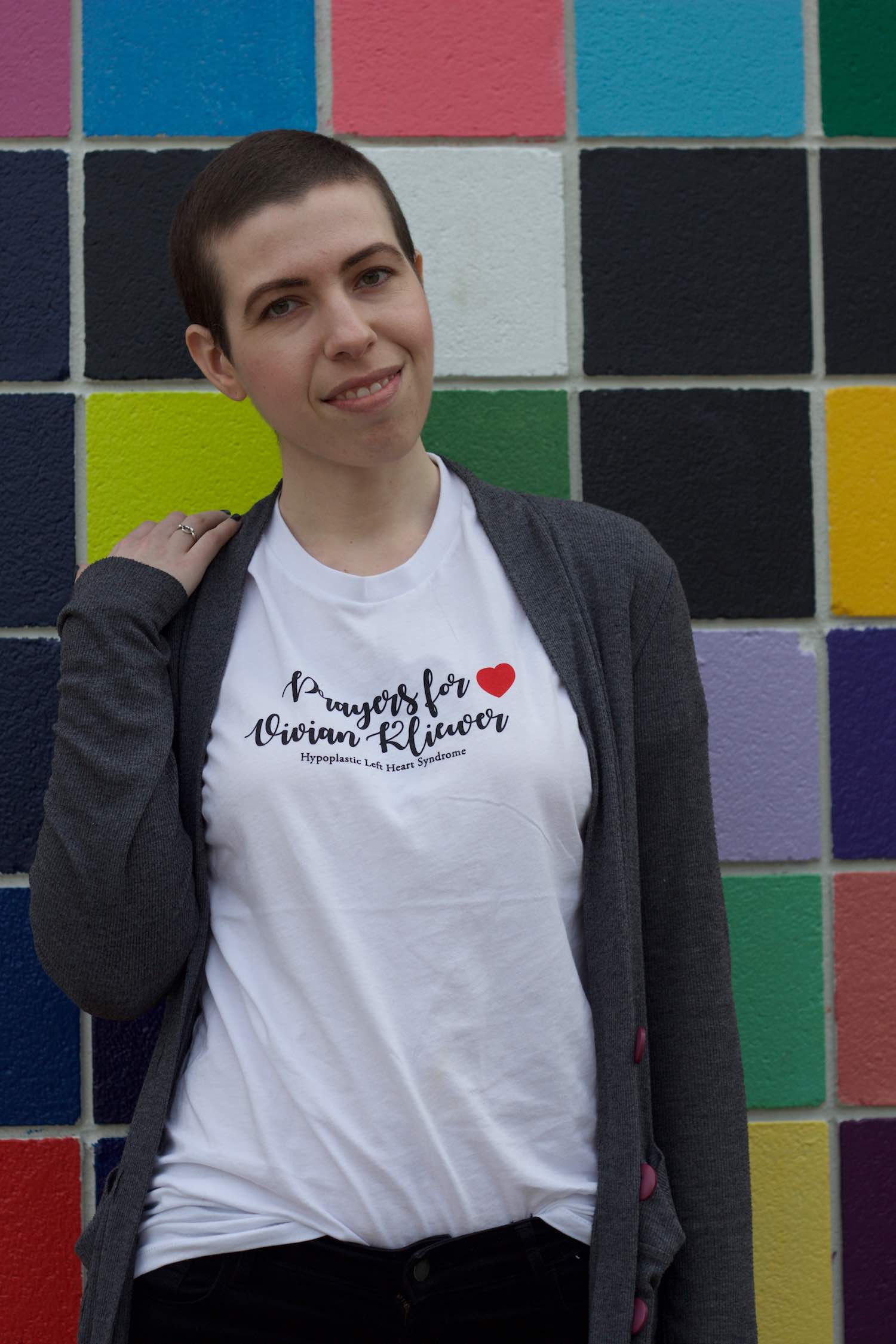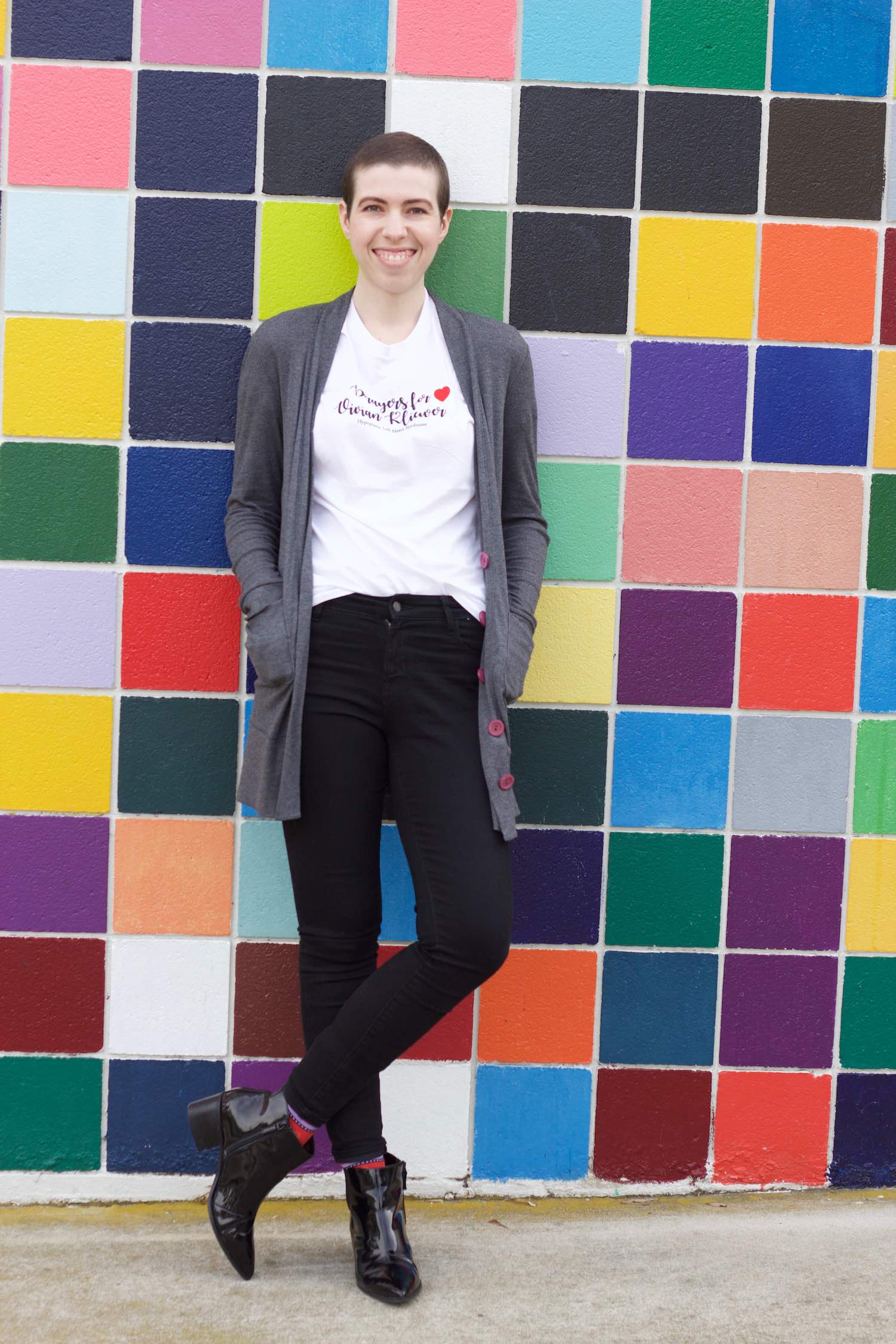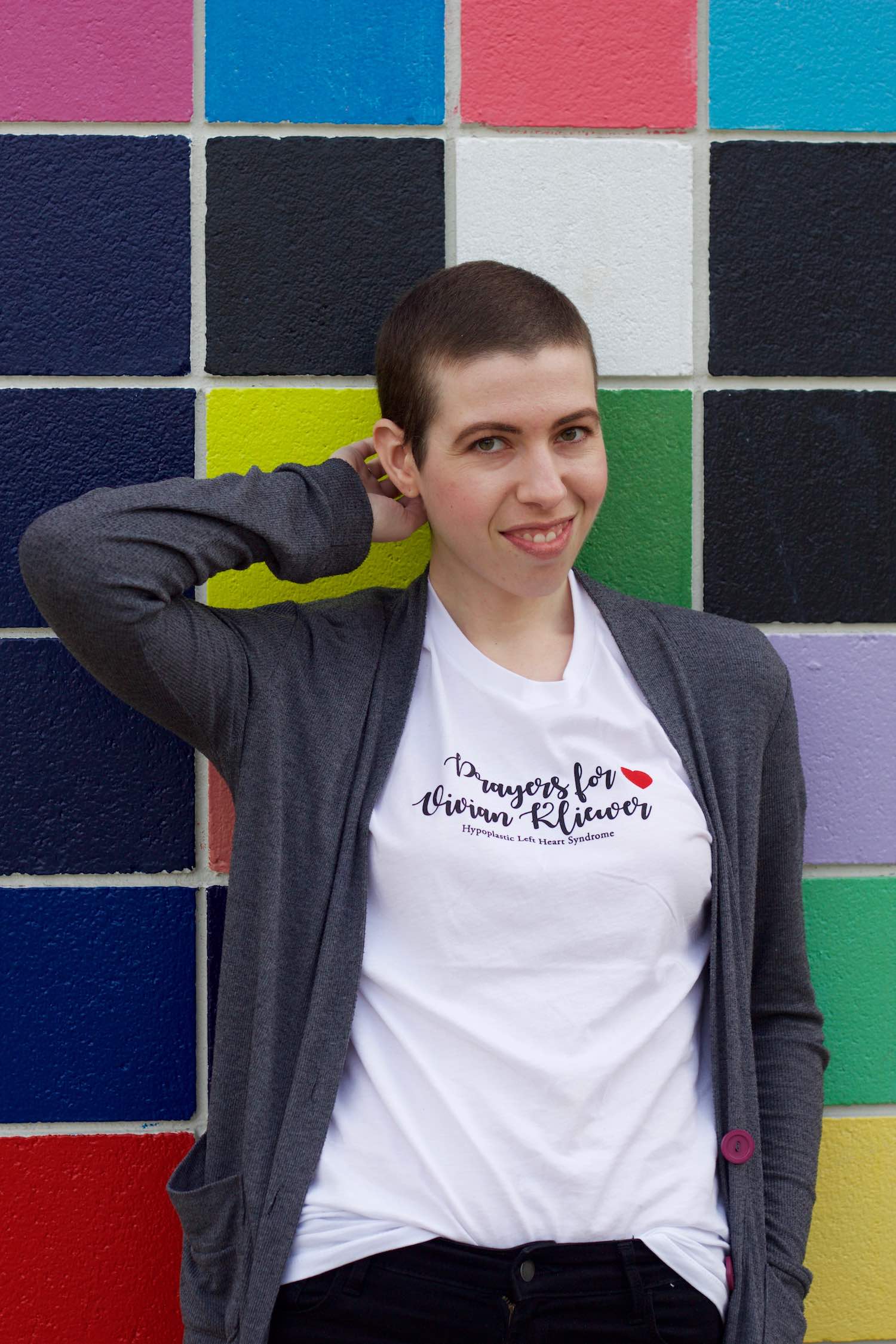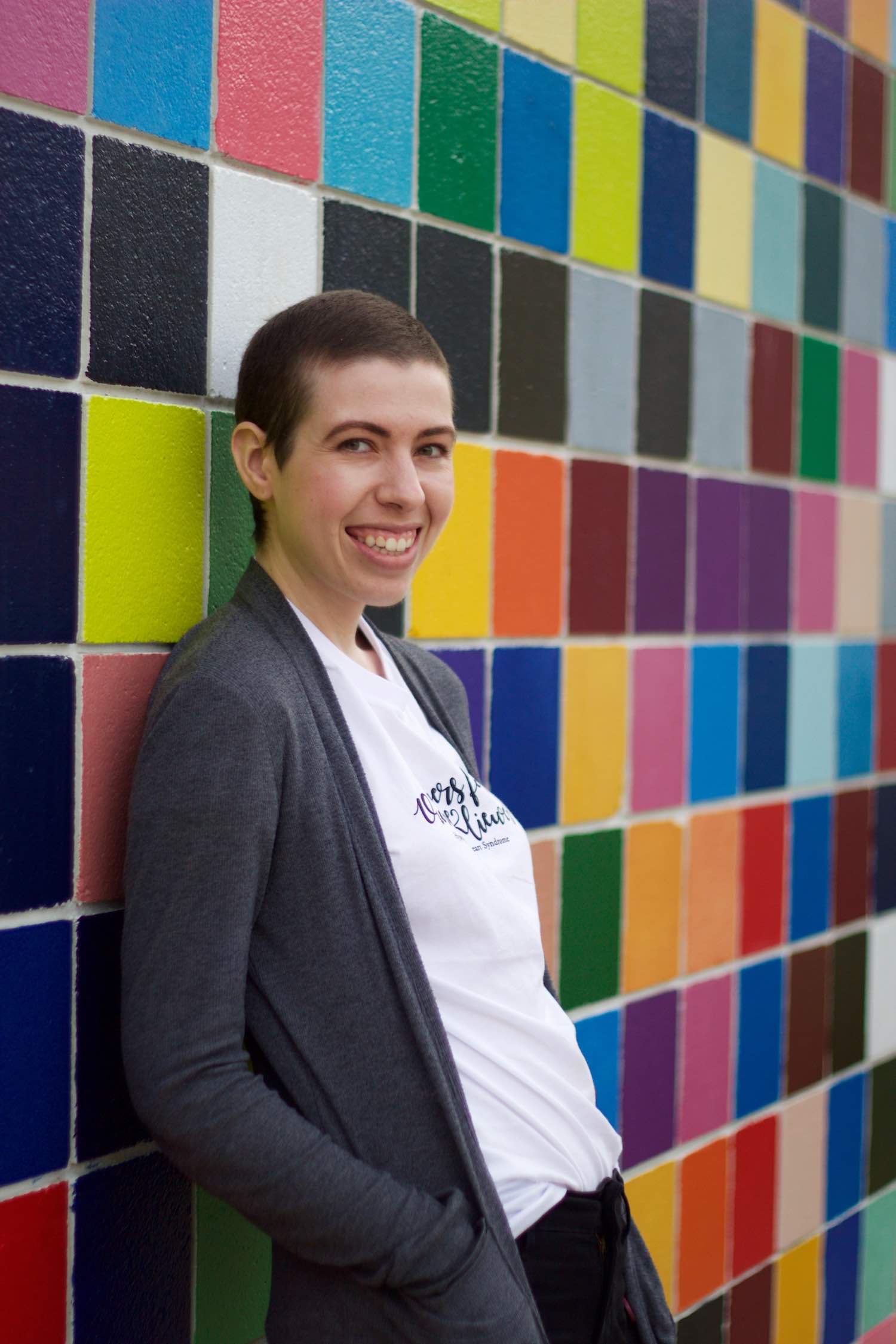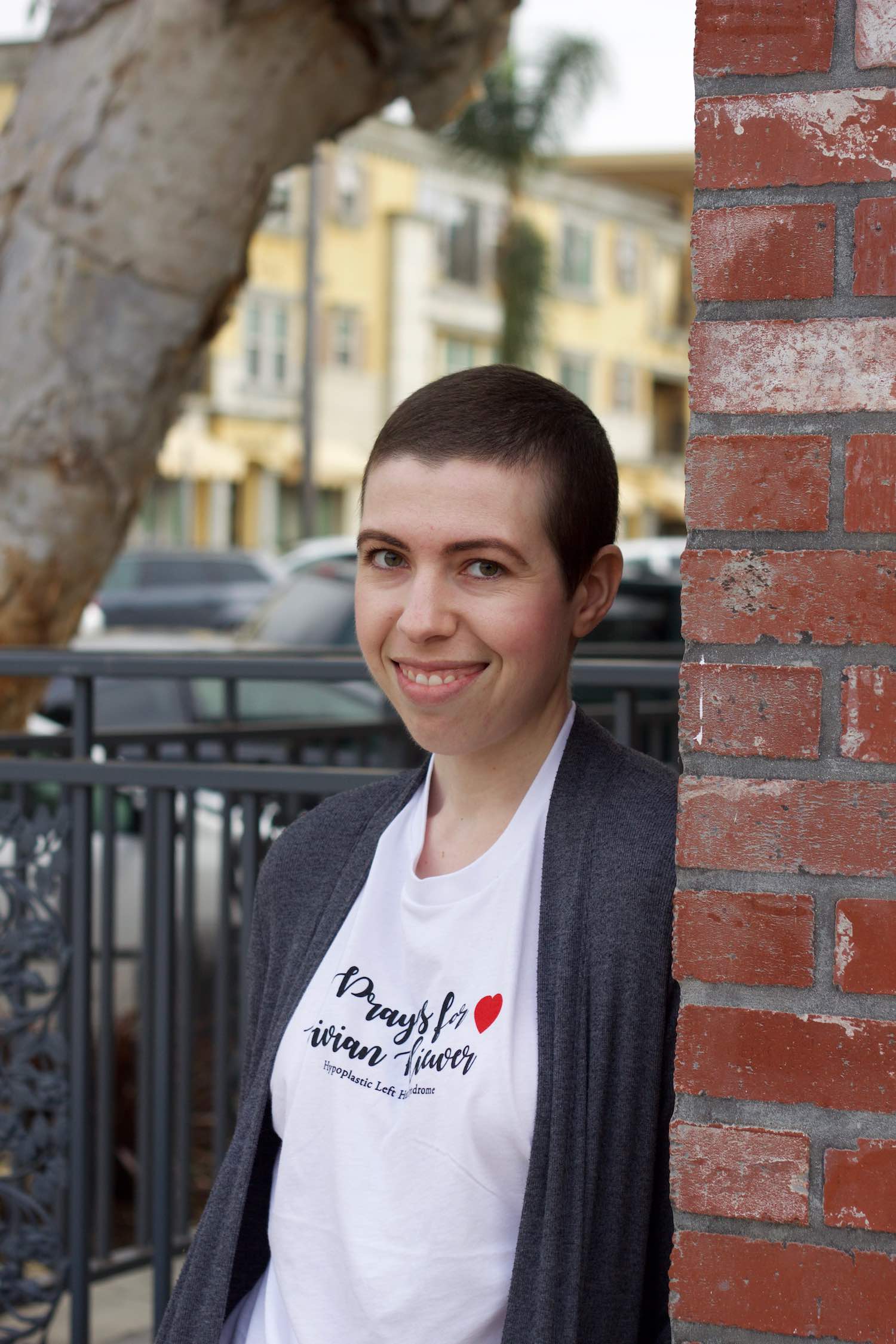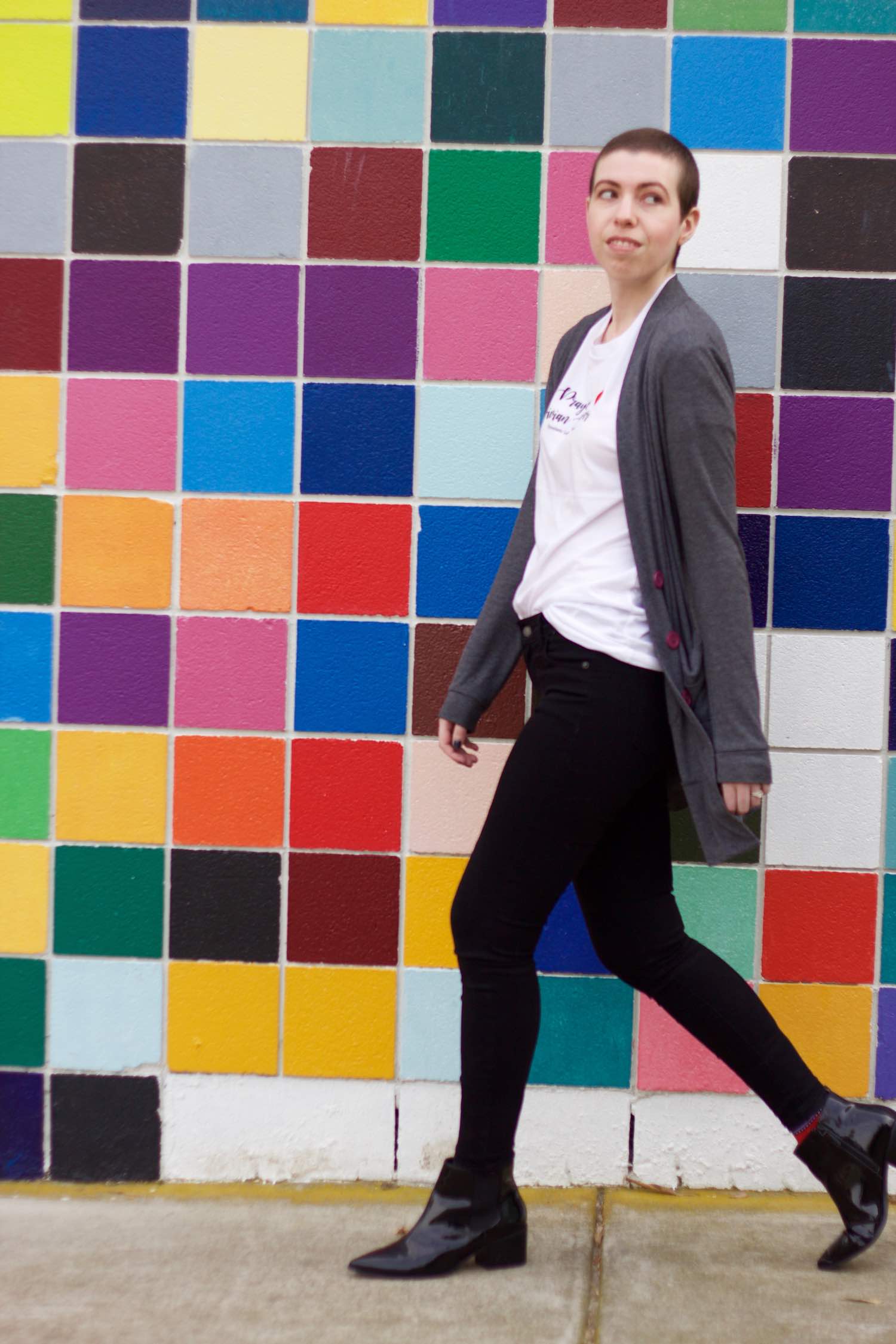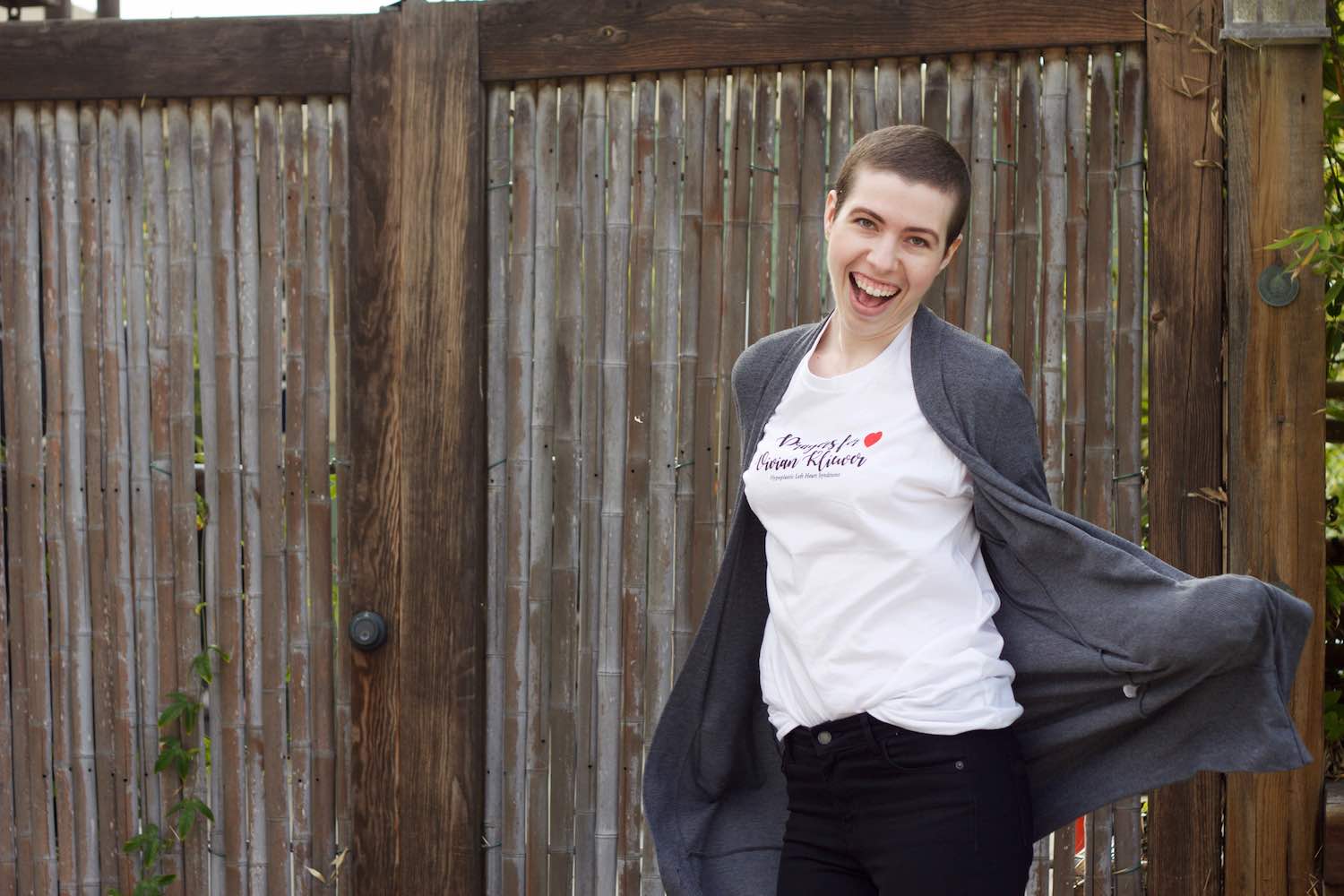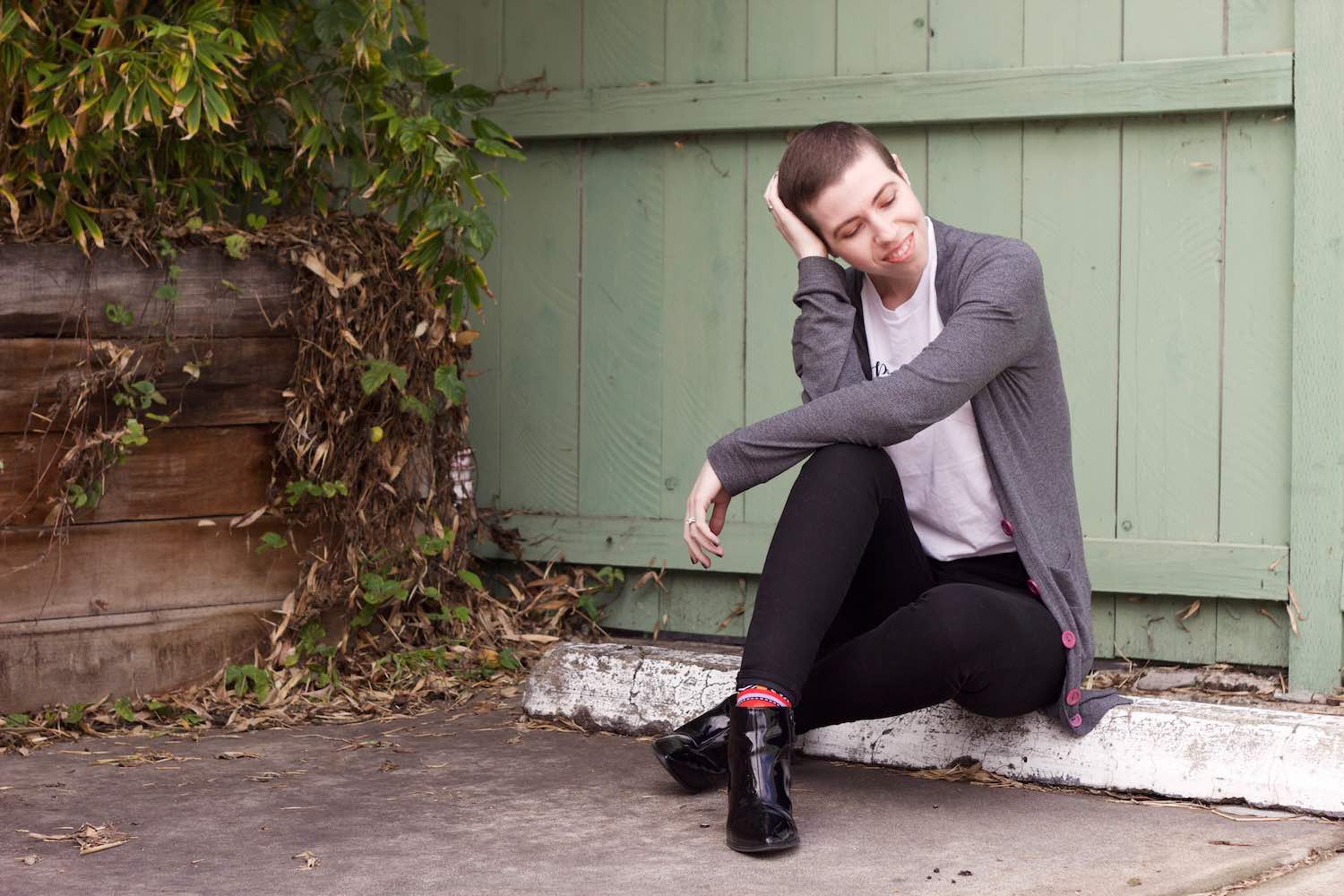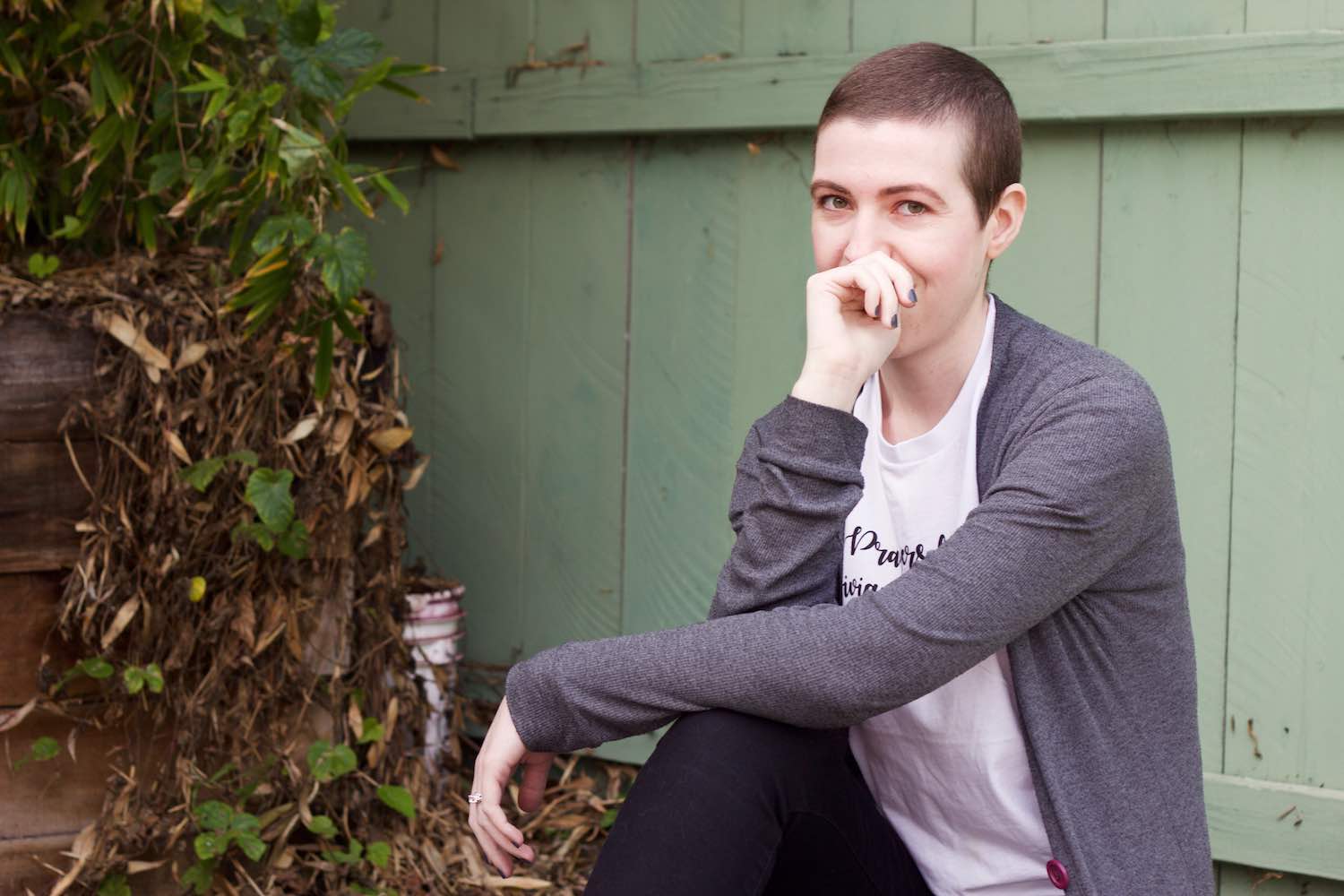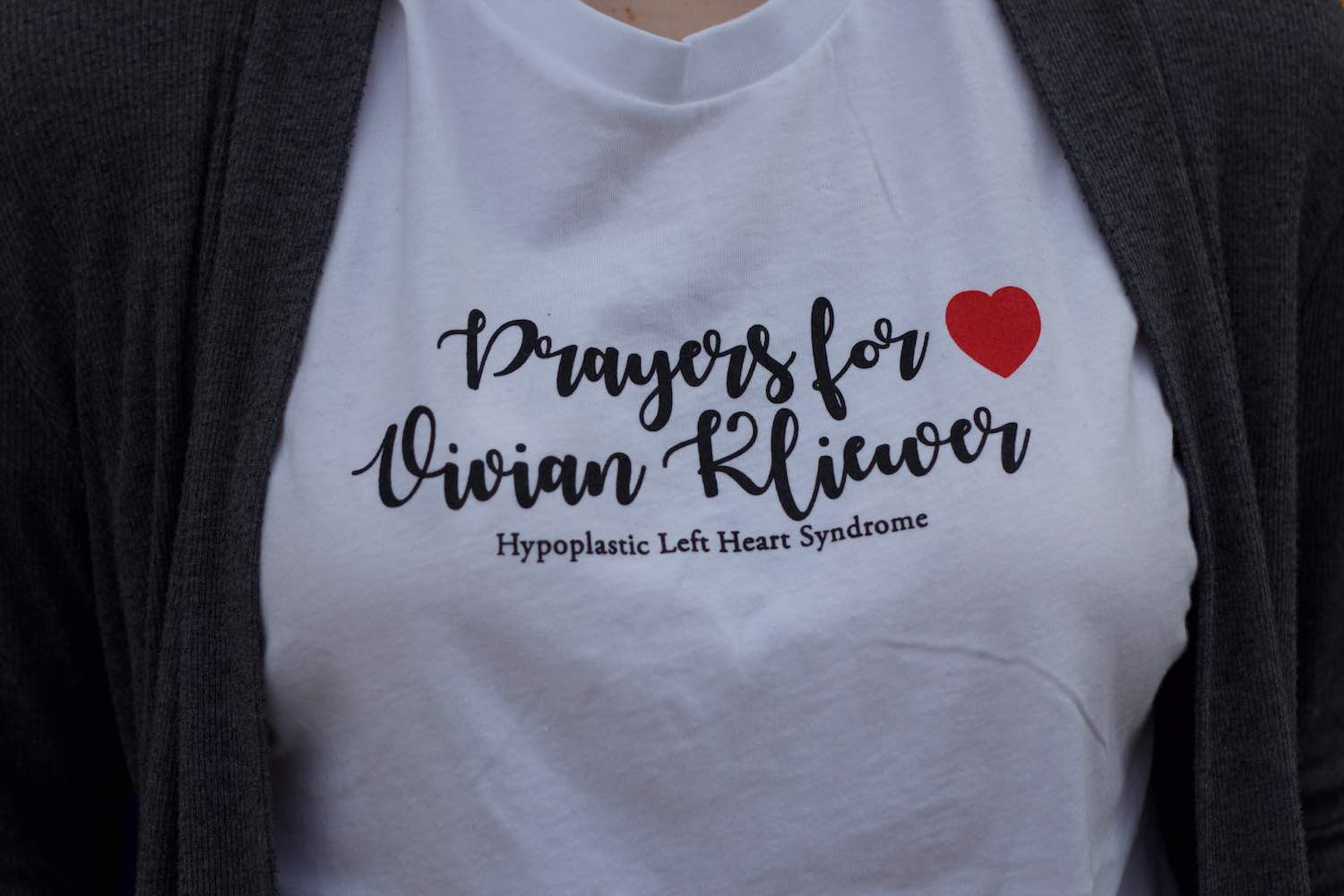 Shirt: Prayers for Vivian Kliewer; Cardigan: Urban Outfitters (old; similar); Jeans: Old Navy; Boots: Tahari
This shirt is very meaningful to me because it was created to raise awareness and funds for CHD. My sweet friend, Rebekah had twin girls last July, Emma and Vivian, and Vivian was born with Hypoplastic Left Heart Syndrome, which essentially means that the left side of her heart did not develop properly in utero. She's been in the hospital since she was born and has already had several surgeries.
I feel a special connection to this little girl because she's been on this heart journey at the same time that I was battling breast cancer. I don't have children, so I don't fully understand the pain and hurt that a parent must go through when their child is suffering, but my heart aches for Rebekah and her family. She has been such an inspiration to me during this difficult time and I'm so encouraged by her faith and trust in God. I know that God is using her and Vivian's story in such big ways; bigger than she can even fully see right now.
I'd like to ask that you join me in lifting up Vivian, Rebekah, and their whole family in prayer as they continue down this long and difficult path. Pray that God's hand would continue to be so evident throughout this whole process and that He would give their family peace, strength and an unwavering trust in His perfect plan for Vivian's life. And of course, for complete and total restoration of her little body and that she would at last be able to join her parents and her sister at home.
Thank you so much for reading!