How to Dress for Fall in Southern California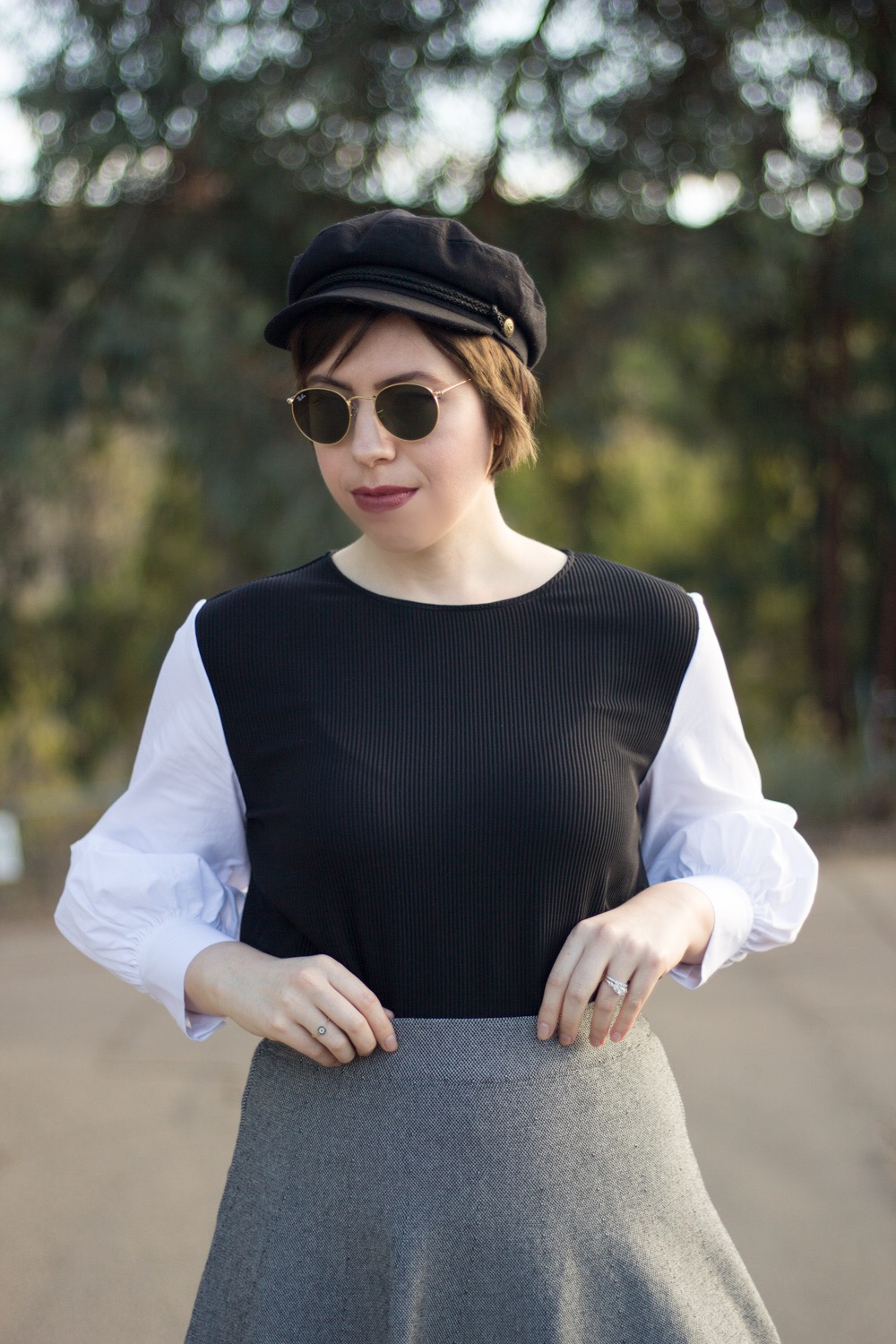 OUTFIT DETAILS
Top: ZARA
Skirt: ZARA
Hat: BRIXTON
Sunglasses: RAY-BAN
Boots: Ralph Lauren (old; similar HERE)
Disclosure: This post contains affiliate links, which means that if you purchase a product through one of my links, I make a small commission.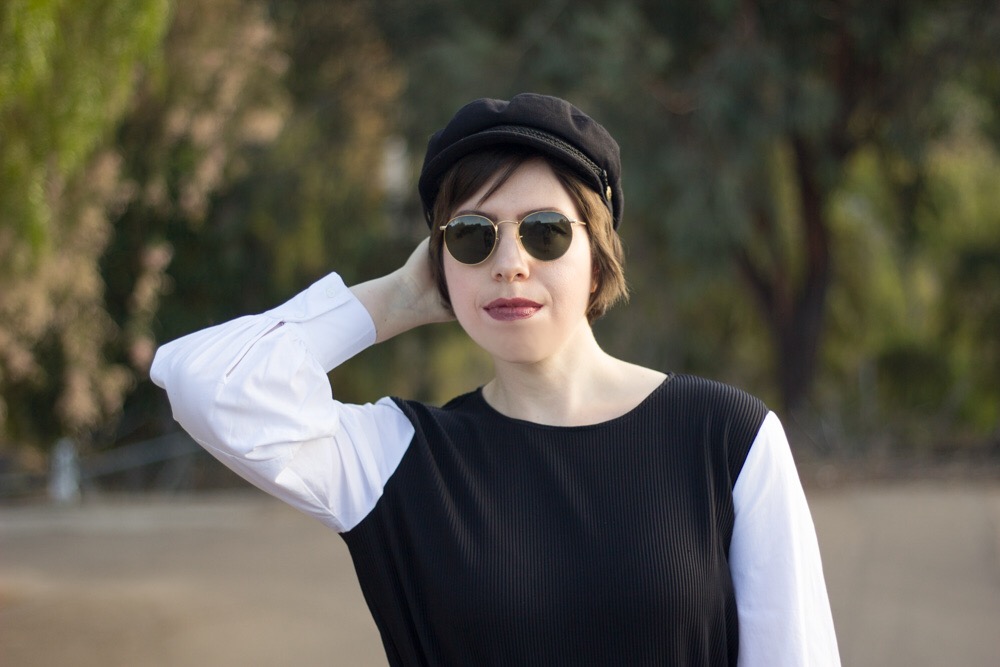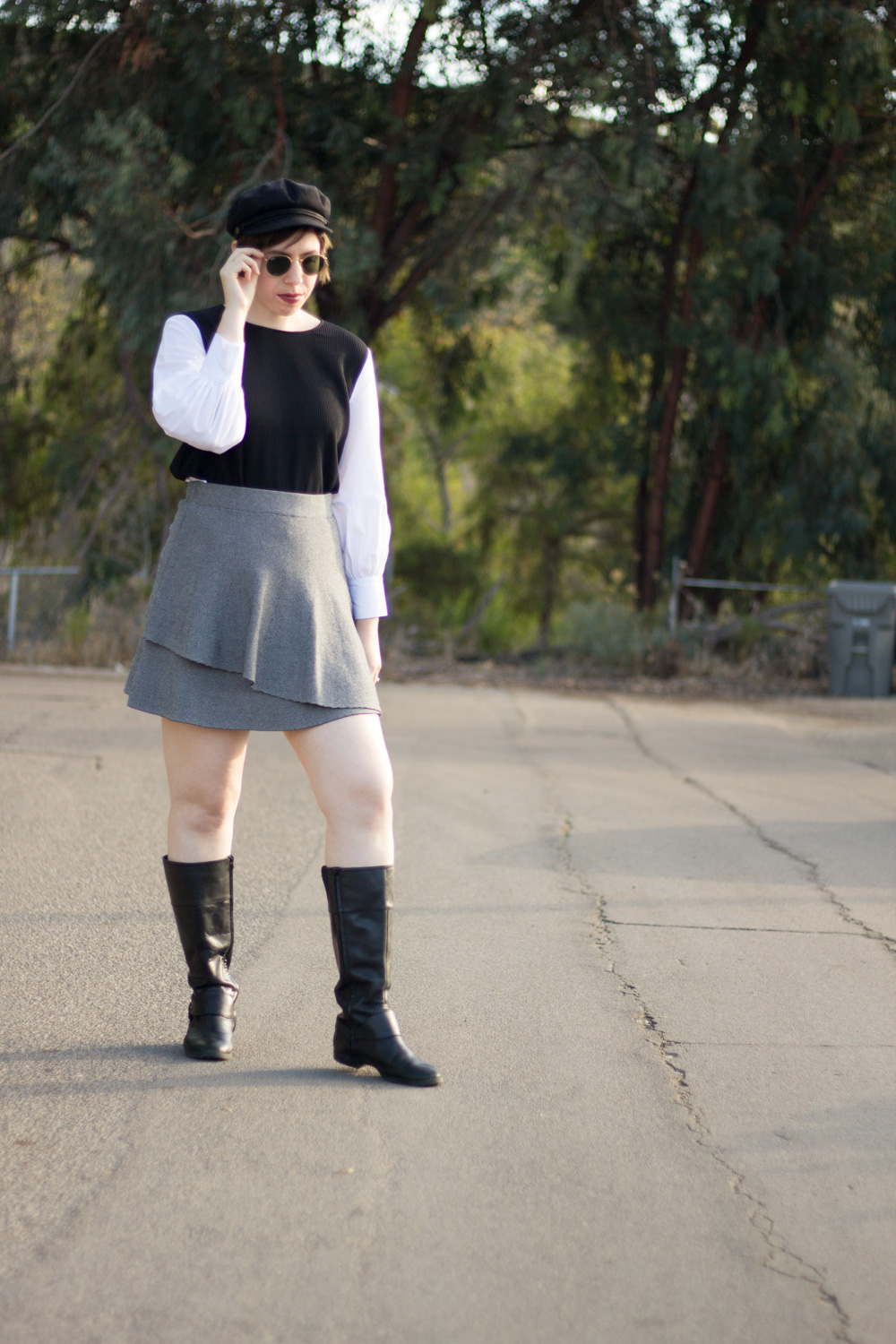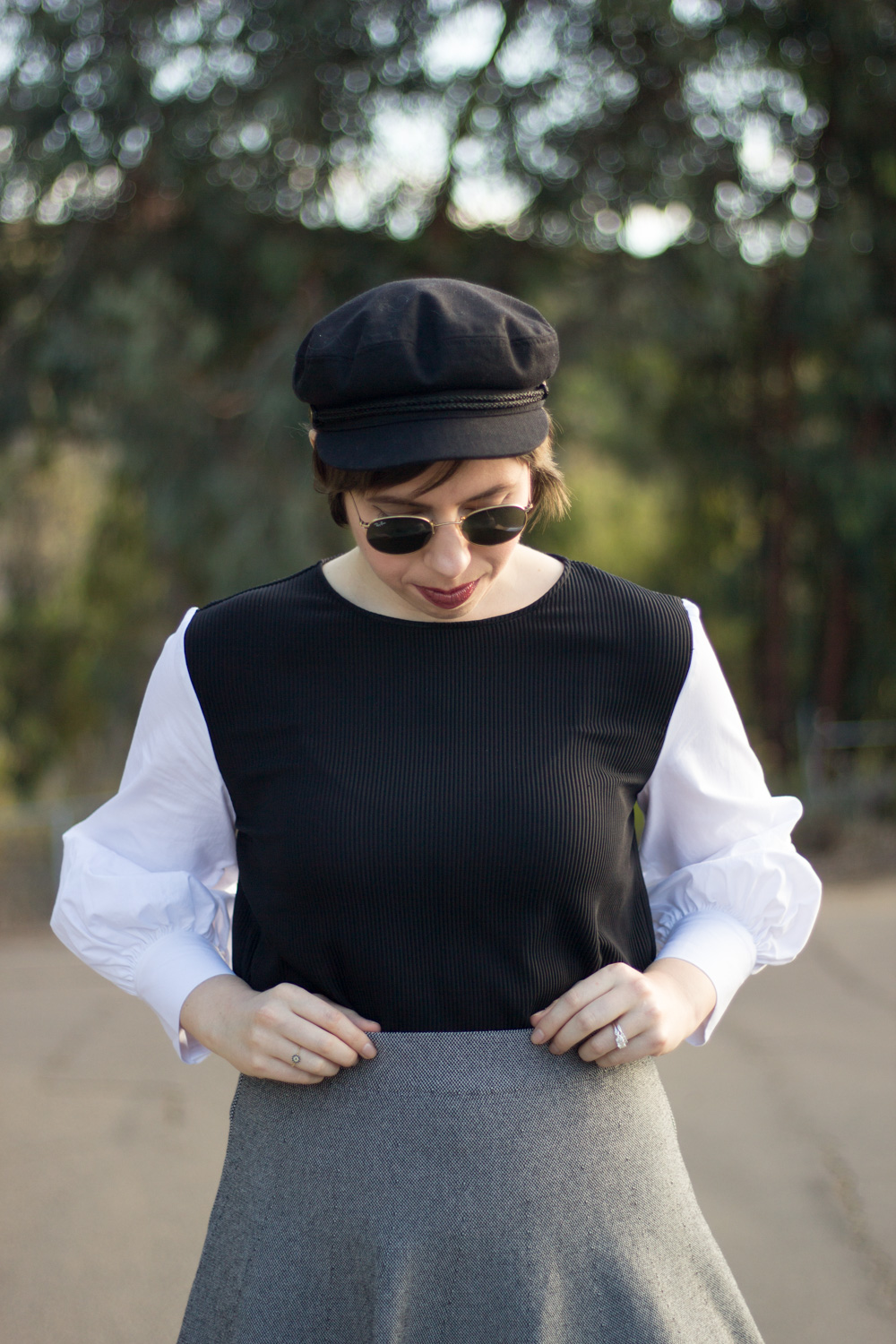 Us Southern California natives know that dressing for Fall really just means throwing a light sweater over your Summer outfits. While it's hard to complain about weather living in San Diego, I think many of us do experience a bit of seasonal jealousy around the time that our East Coast/Midwest friends start posting idyllic photos of changing leaves and the first snowfall.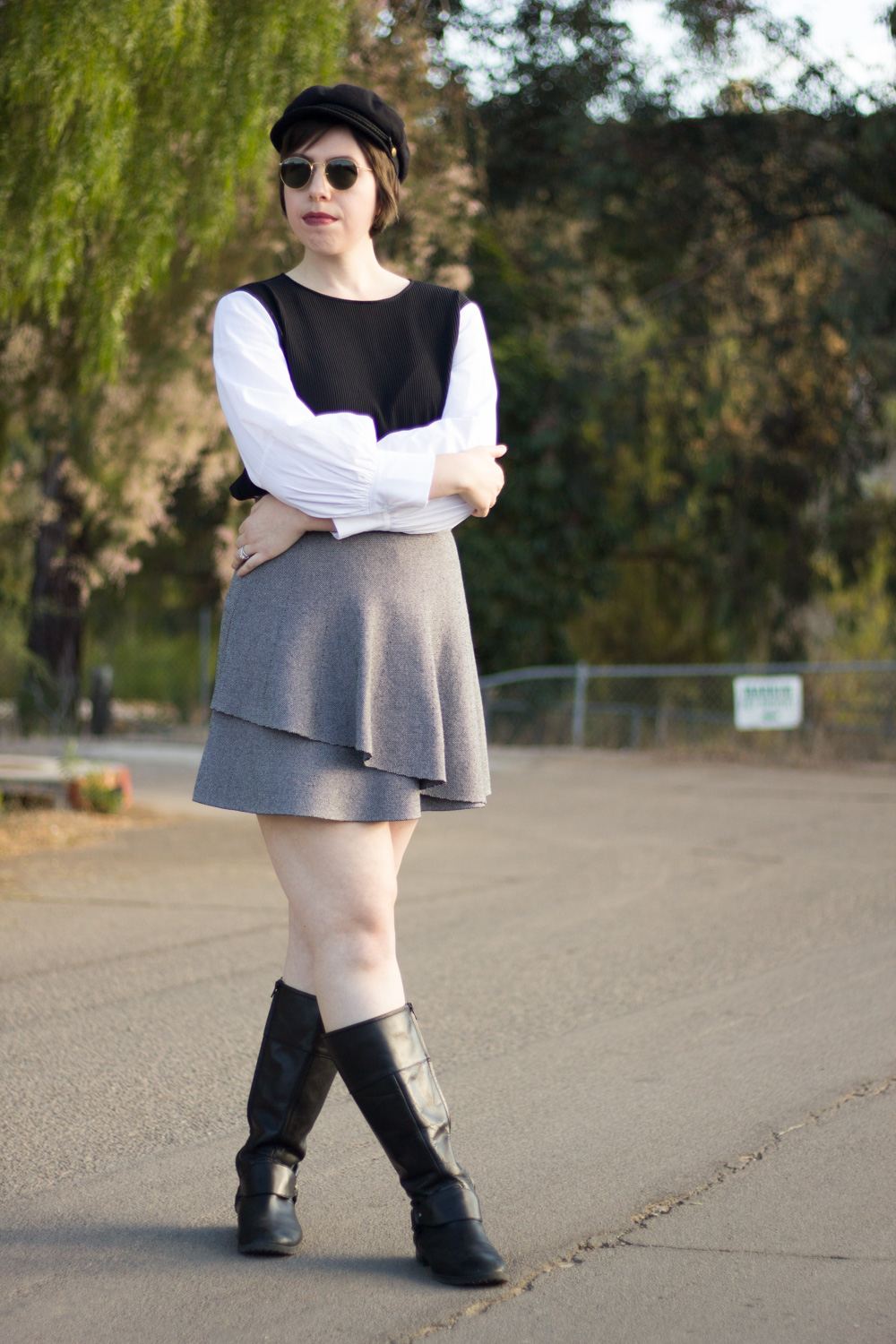 And though it may not be entirely practical for us to invest in things like snow boots and heavy coats, we still like to dawn the occasional Fall-inspired look.
So in order to dress the part without having a full blown heat stroke, here are a few easy tweaks you can make:
1. Choose either top-heavy or bottom-heavy. If you're wearing a lot of layers on the top, go for something a bit lighter on the bottom; perhaps a corduroy or tweed skirt. Or, vice versa. If you're wearing pants and boots on the bottom, wear something with less heft on the top.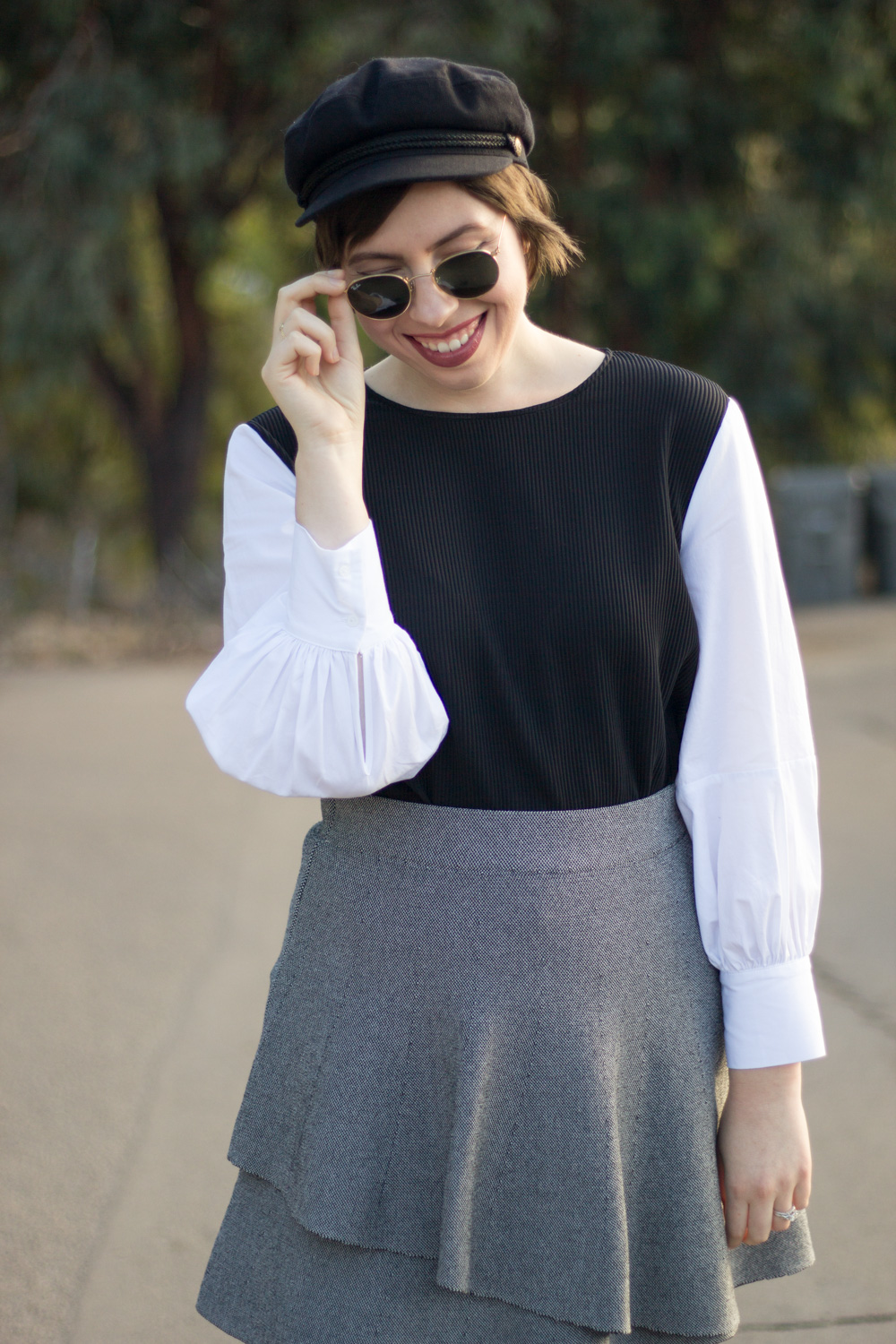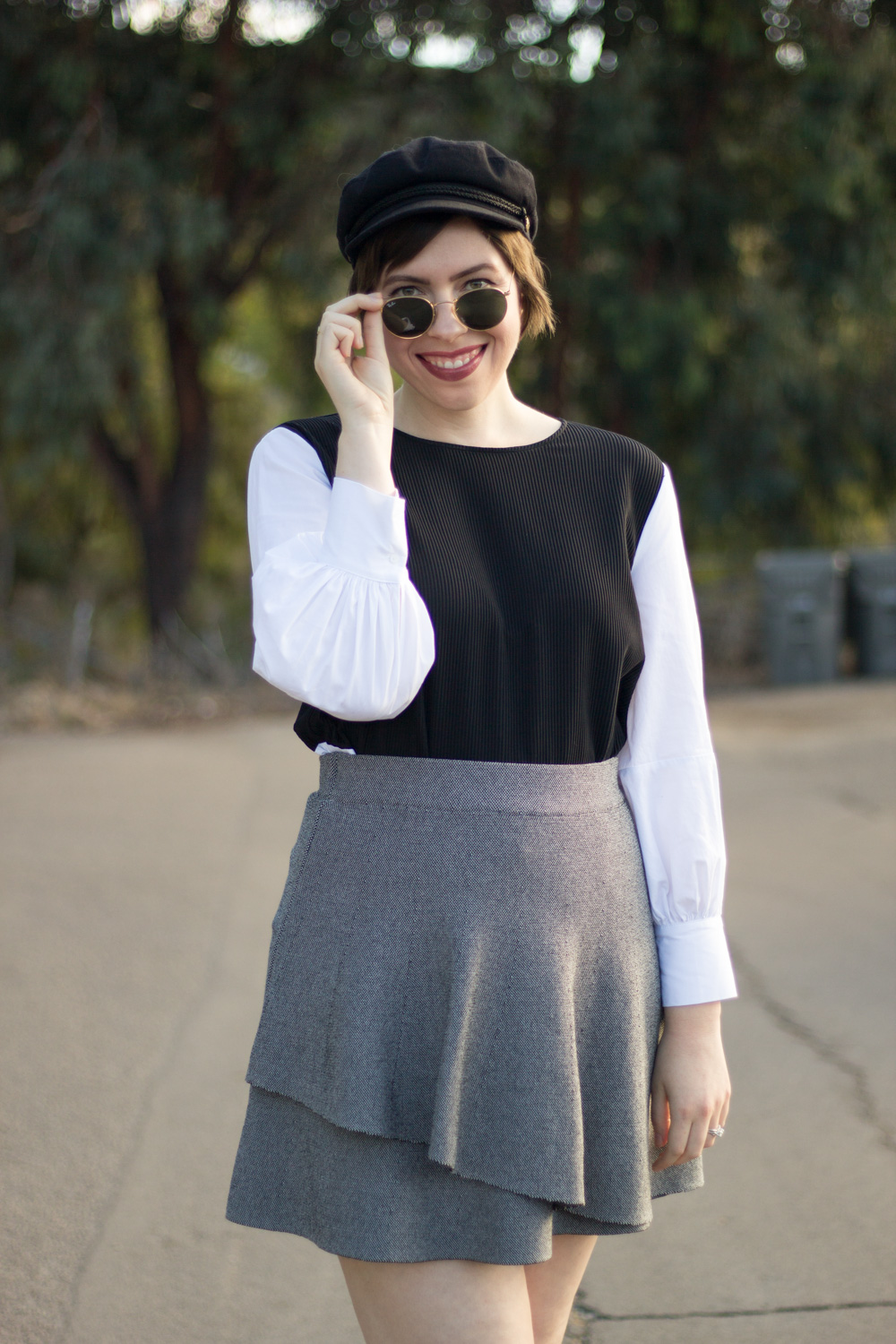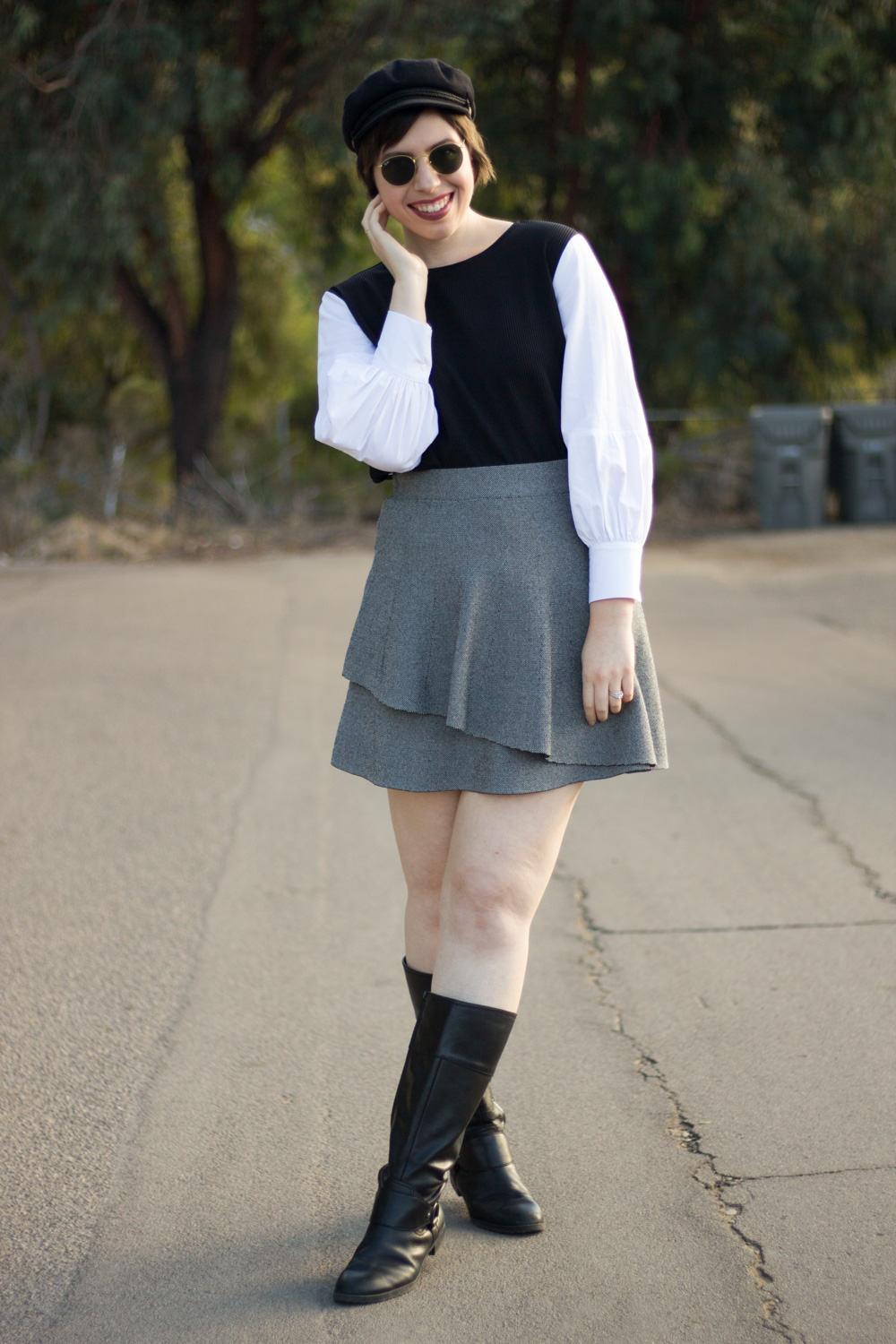 2. Layer layer layer. The mornings and evenings can be cold, so it's nice to bundle up. However, keep in mind that when afternoon hits, the sun will most likely come a'shinin', so make sure your bundles are removable.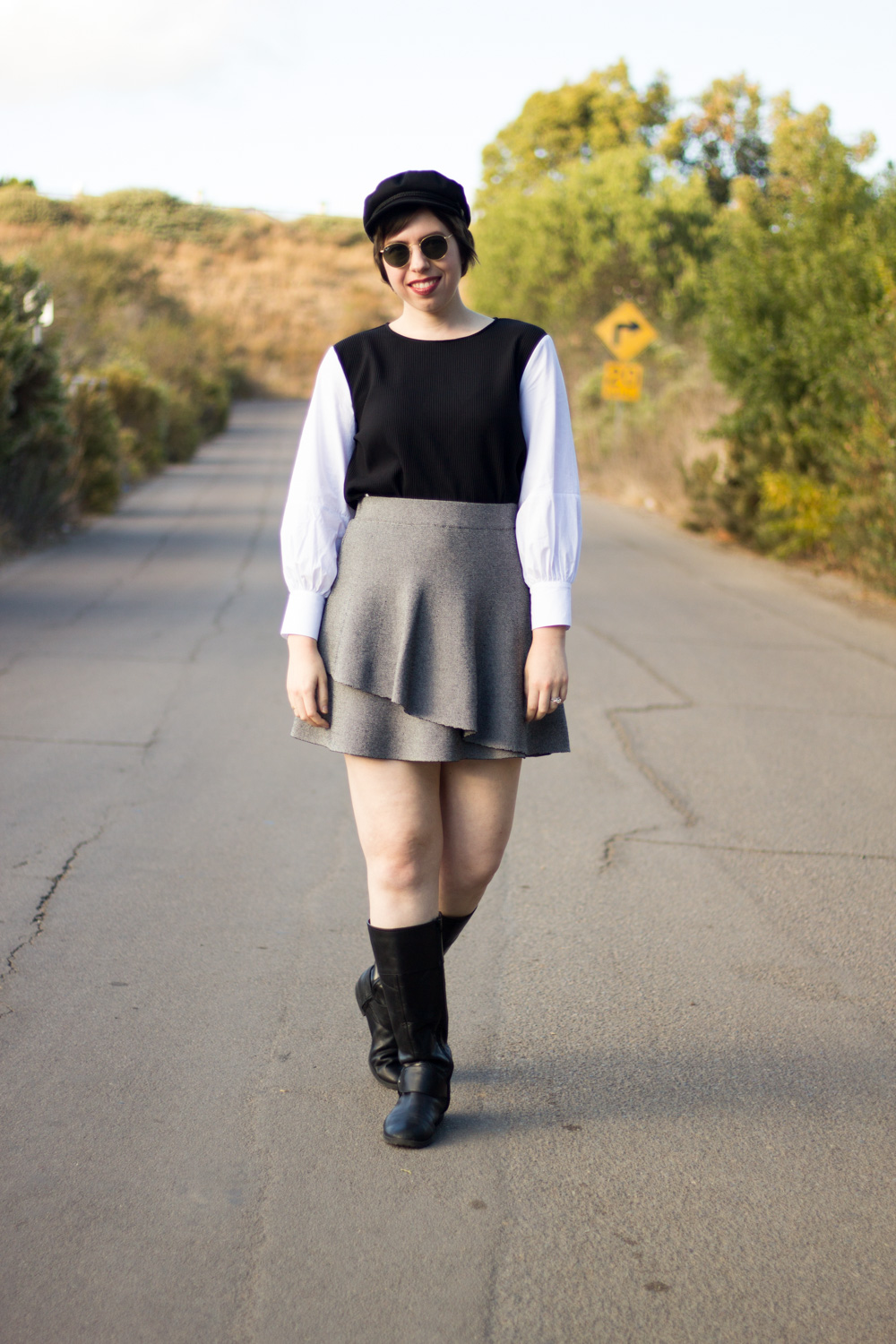 3. Opt for breathable fabrics. We seldom need things like wool socks in Southern California. Not only will you get warm really quickly, you'll probably start to feel itchy. The same goes for other heavy fabrics. They're just usually not practical here. Choose cotton for optimal comfort.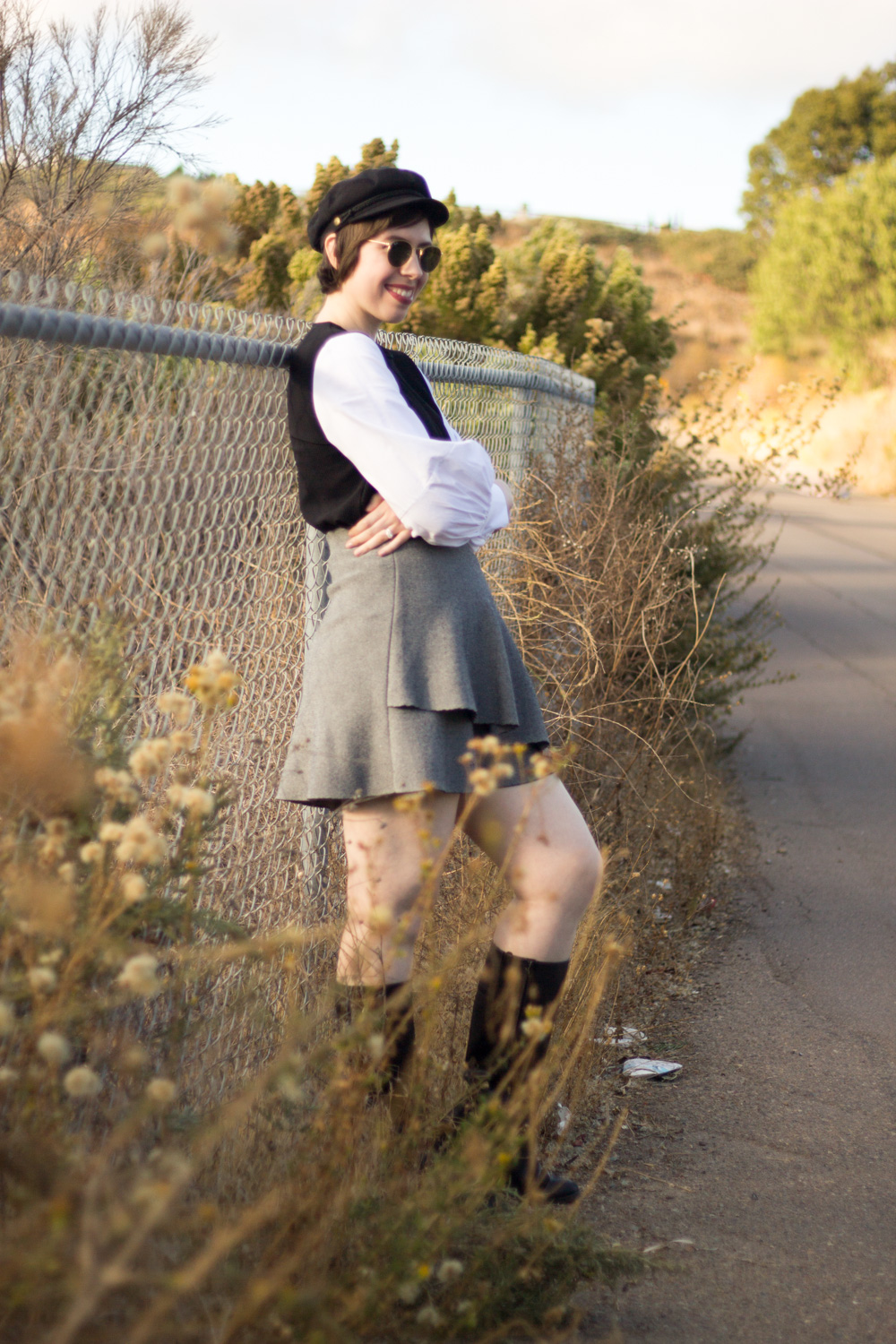 Does it get cold where you live? How do you dress for Fall? Let me know in the comments.
Hope you're having a great day and as always, thanks so much for stopping by.
SHOP LIGHTER FALL PIECES: