How to Wear Denim on Denim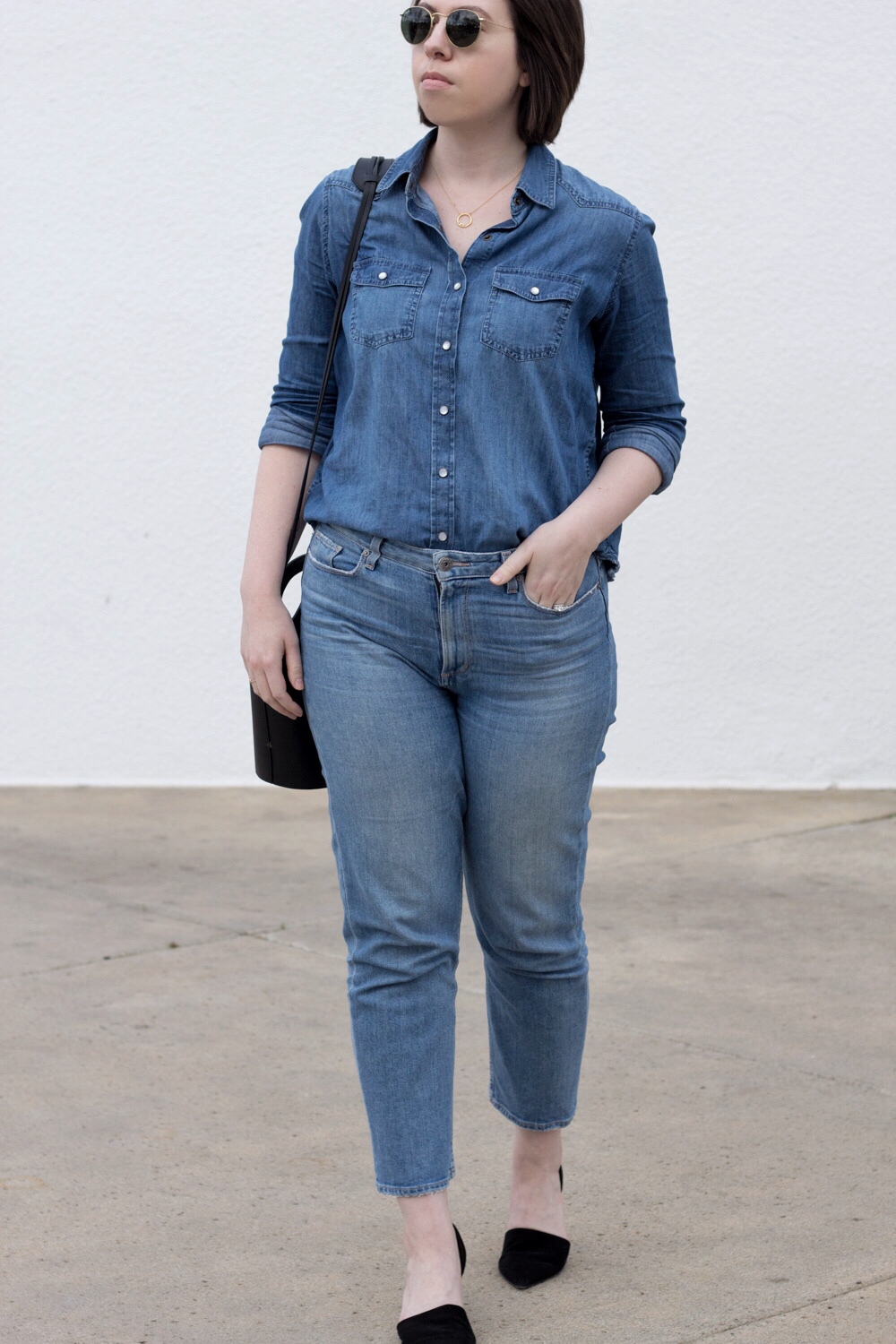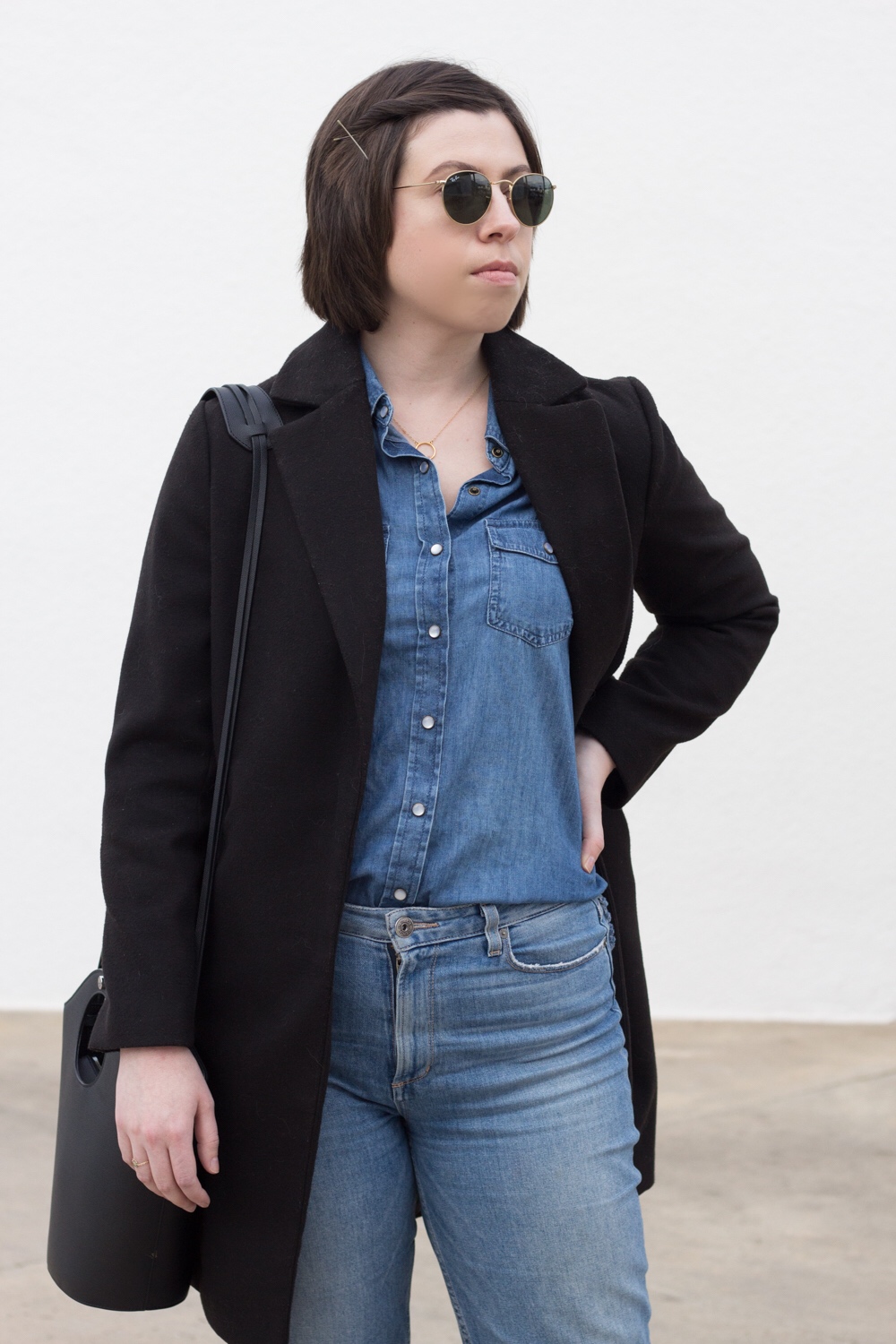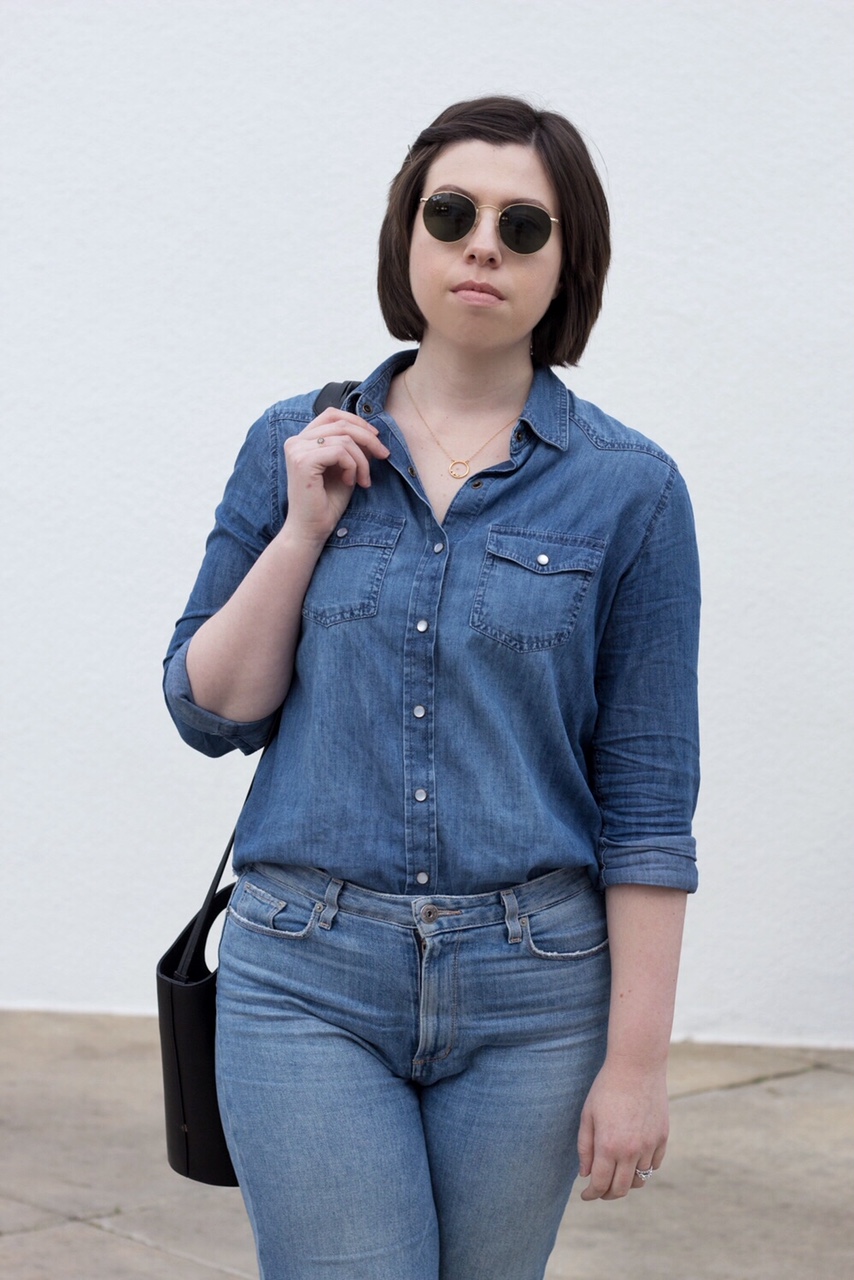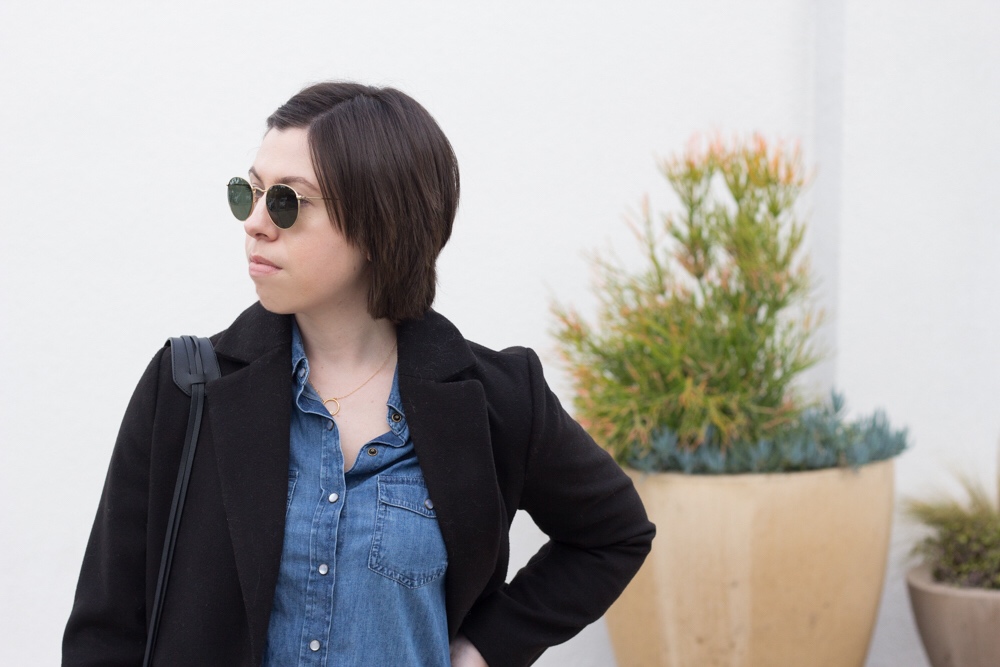 Denim on denim can seem a bit tricky, and like many people, you may be thinking, "I can't pull that off!" But I have good news for you: YOU CAN!
There are a few simple steps you can follow to wear it with confidence and ease. Alternatively, you can march to the beat of your own drum and not worry about abiding by conventional fashion rules. That's cool too.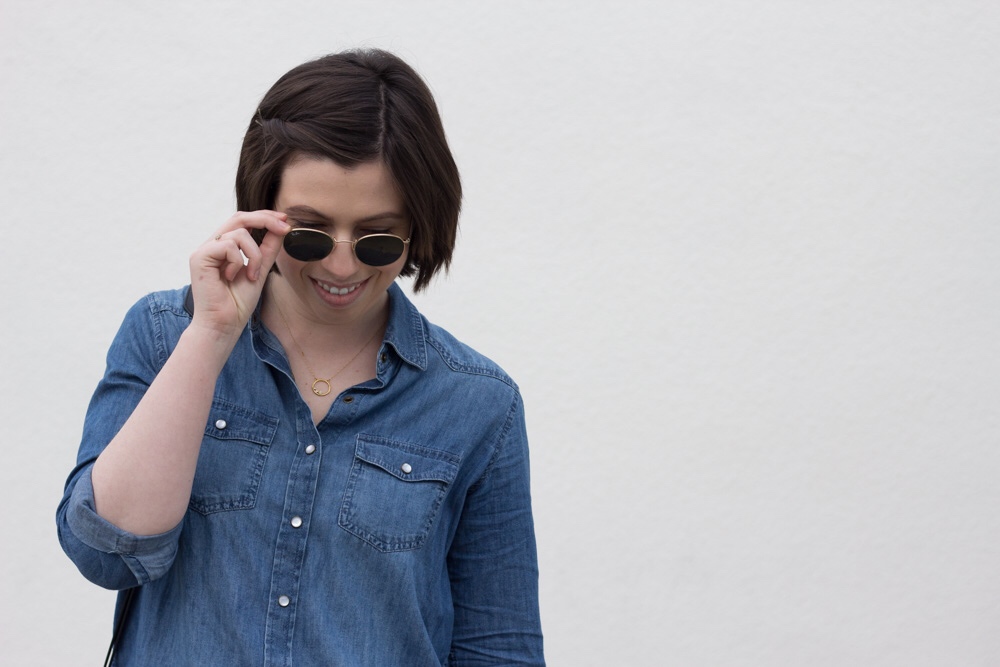 However, if you're thinking about trying the trend, but feeling slightly intimidated, no worries. I've got you covered. Here are some of my tips for rocking denim on denim looks:
1. Pair shades of denim in different washes
This will help each individual piece pop a bit more and break up the look a bit so that it appears less bulky. To ease into the trend a little bit more slowly, try denim in completely different colors, such as a pair of cropped, medium wash jeans with a white denim jacket.
2. Choose versatile pieces that can be dressed up or down
I dressed up the above outfit by wearing some sleek pointed-toe heels and a black overcoat, but you could also throw on a pair of crisp, white sneakers and a bomber jacket for a casual, weekend look.
3. Select simple pieces to make the look more cohesive
While I love a great pair of patchwork jeans, the simpler the better when wearing denim on denim. Opt for pieces with few adornments to keep the look clean and not too busy.
4. Don't overdo it
Typically, I limit my denim on denim looks to no more than two denim pieces. Otherwise, you may look like a jeans factory explosion. However, again, if that's what you're going for, you just keep doing you!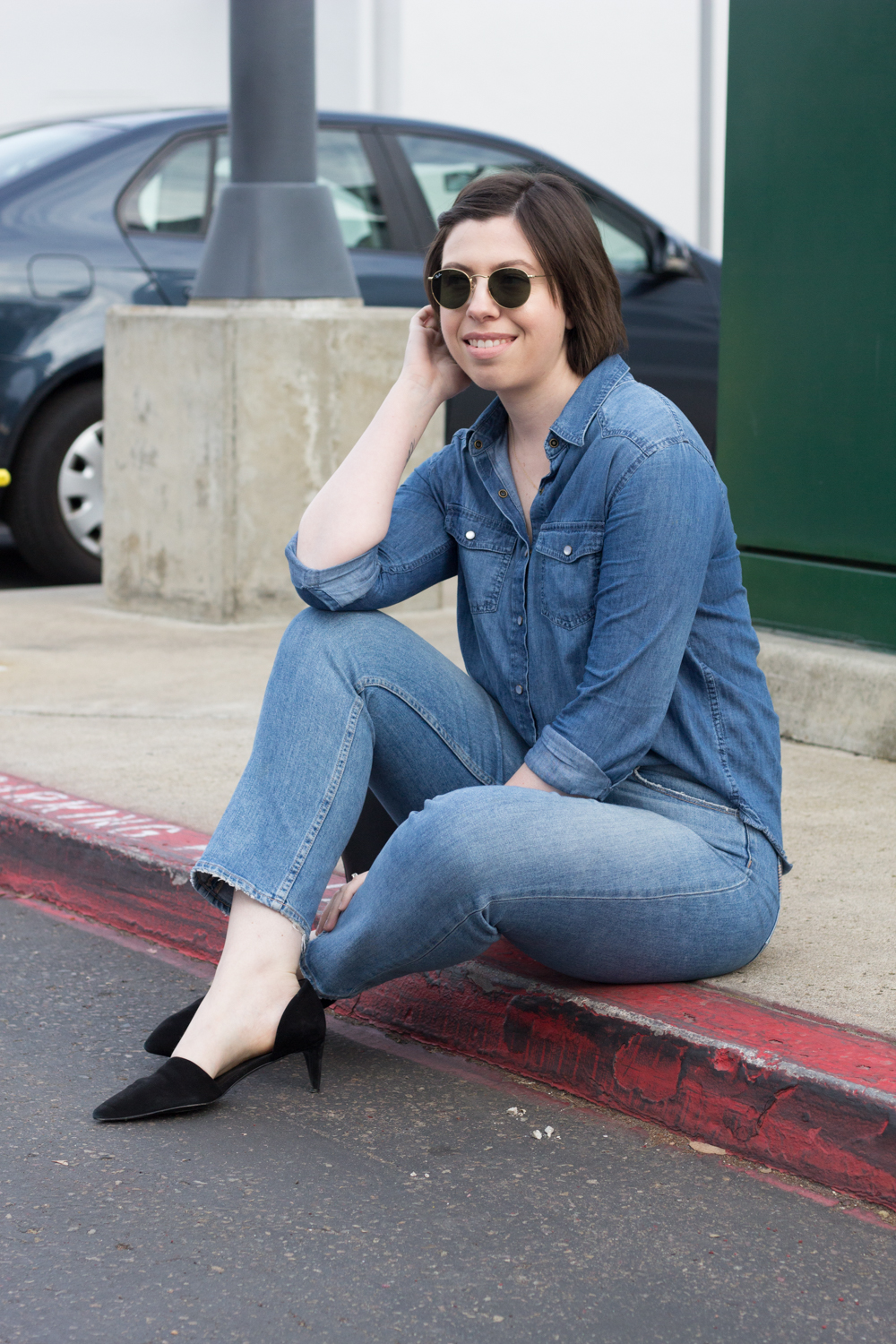 Shop my favorite denim pieces: