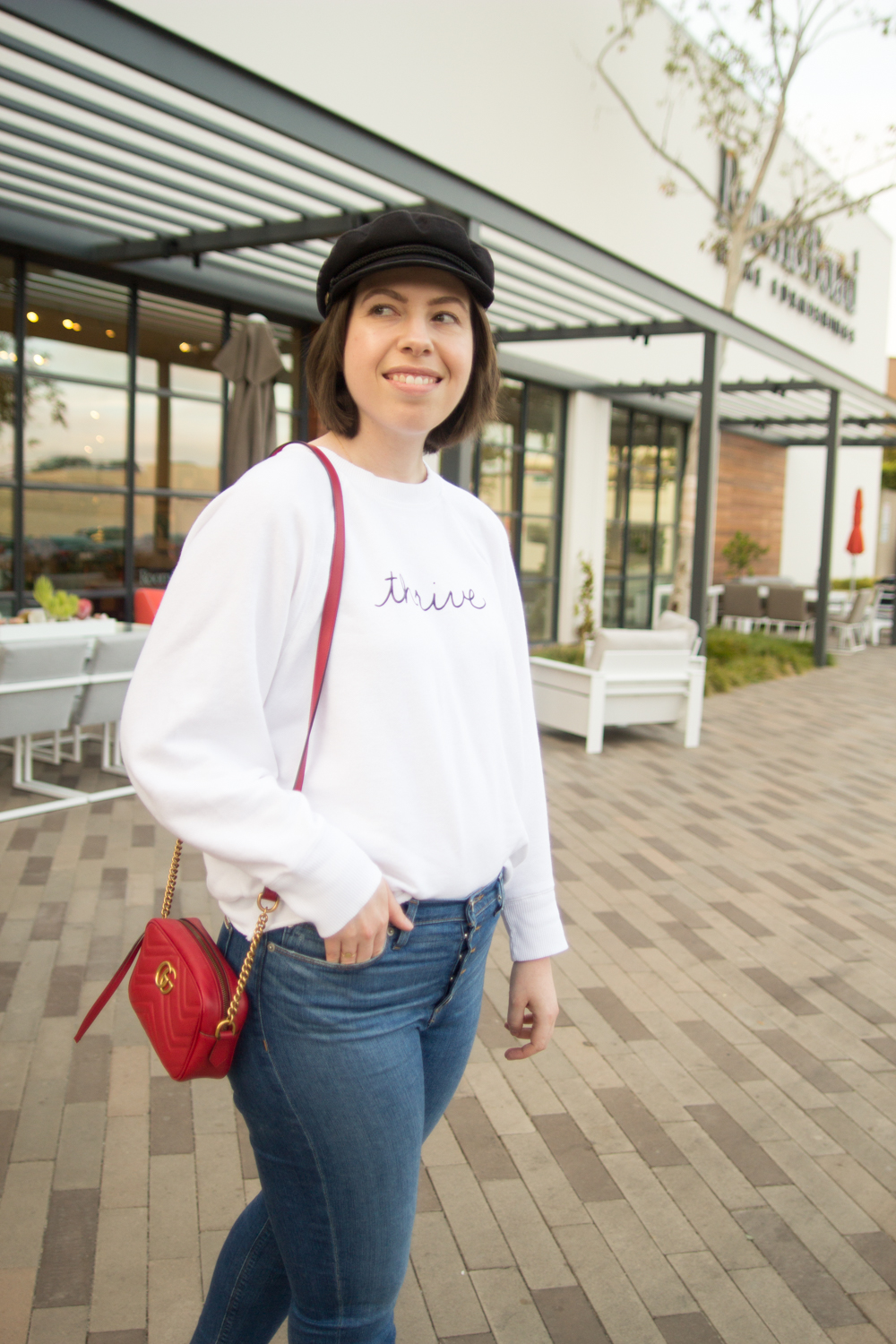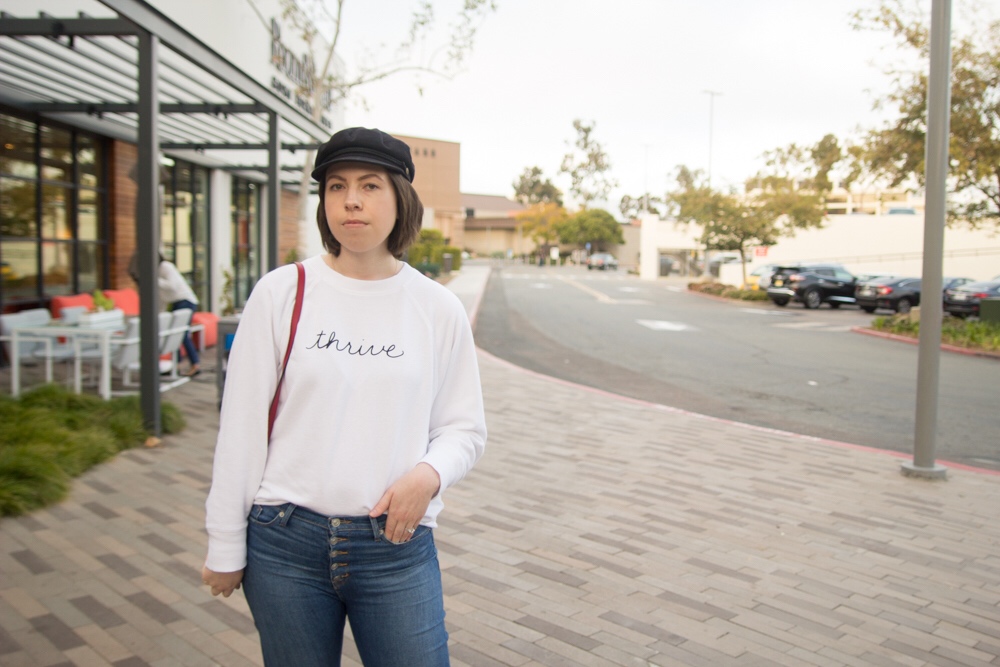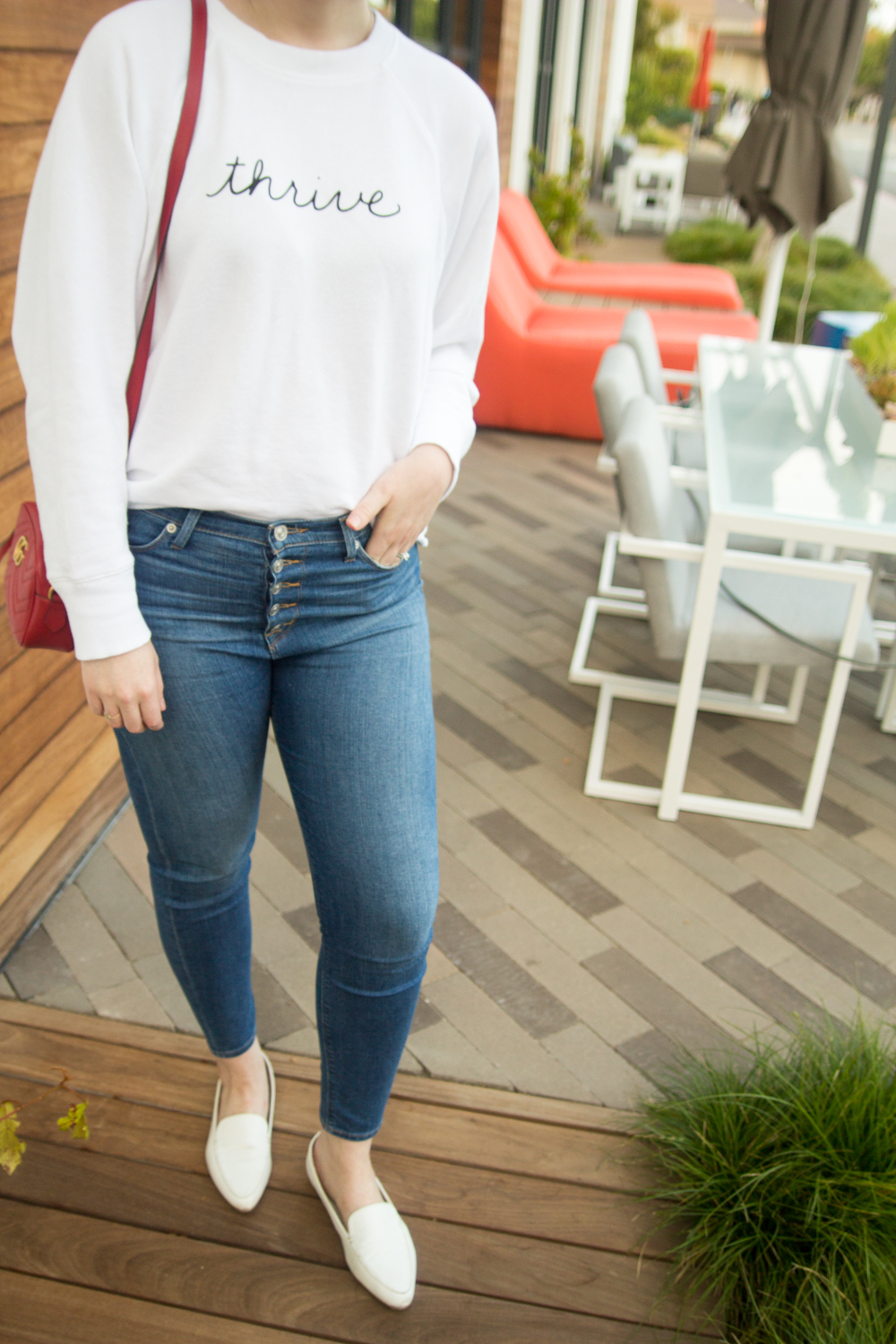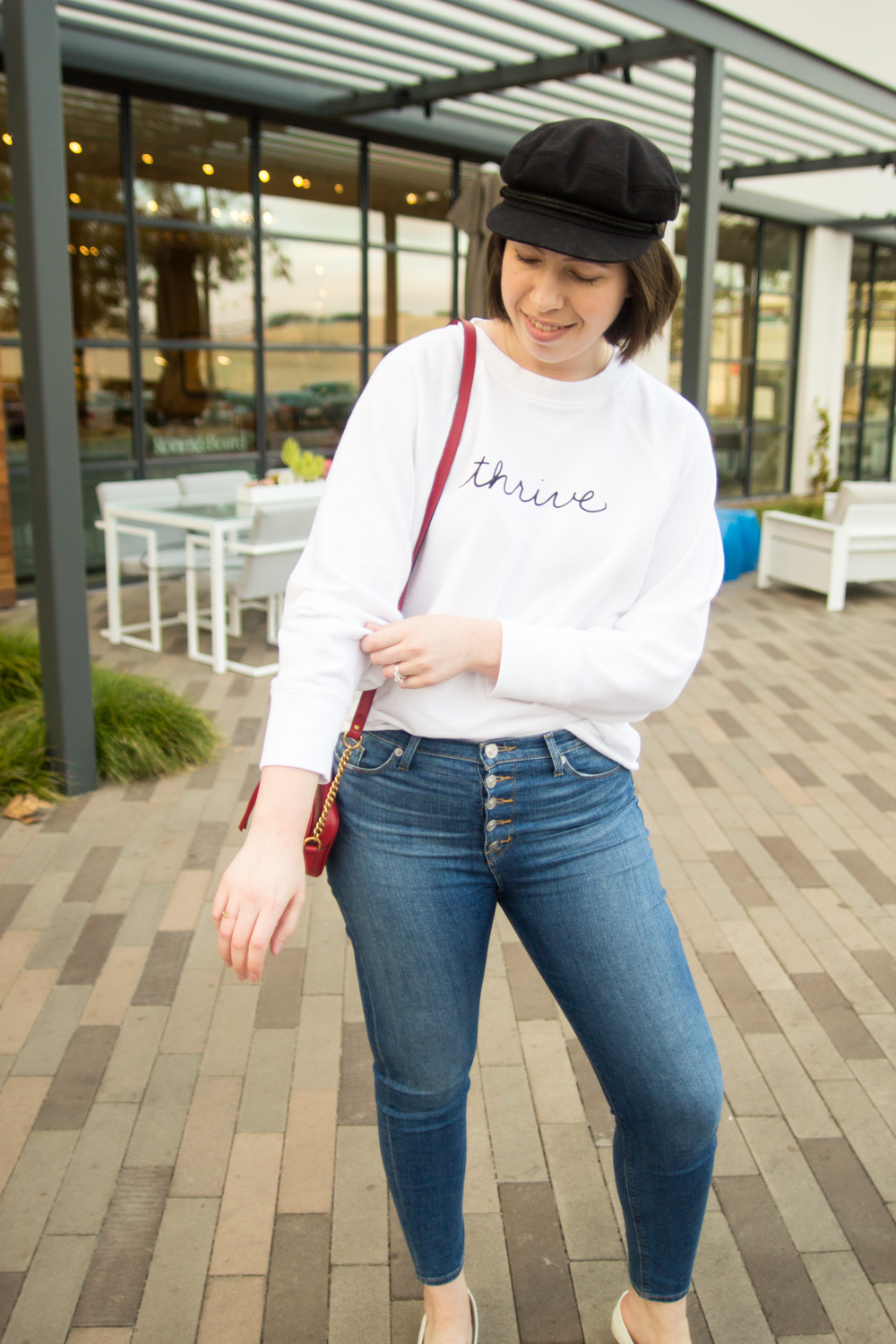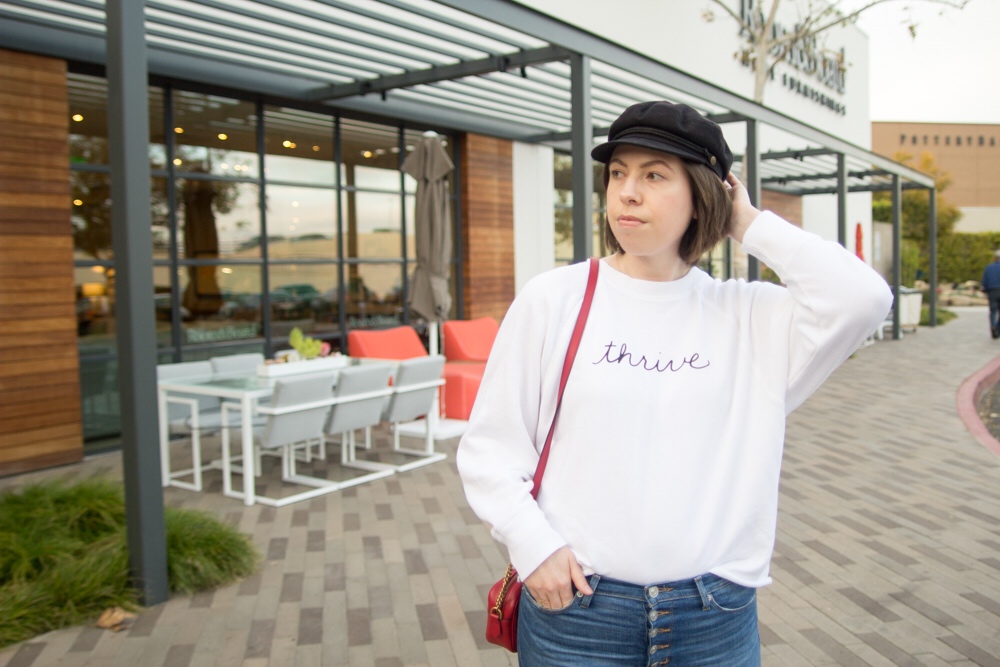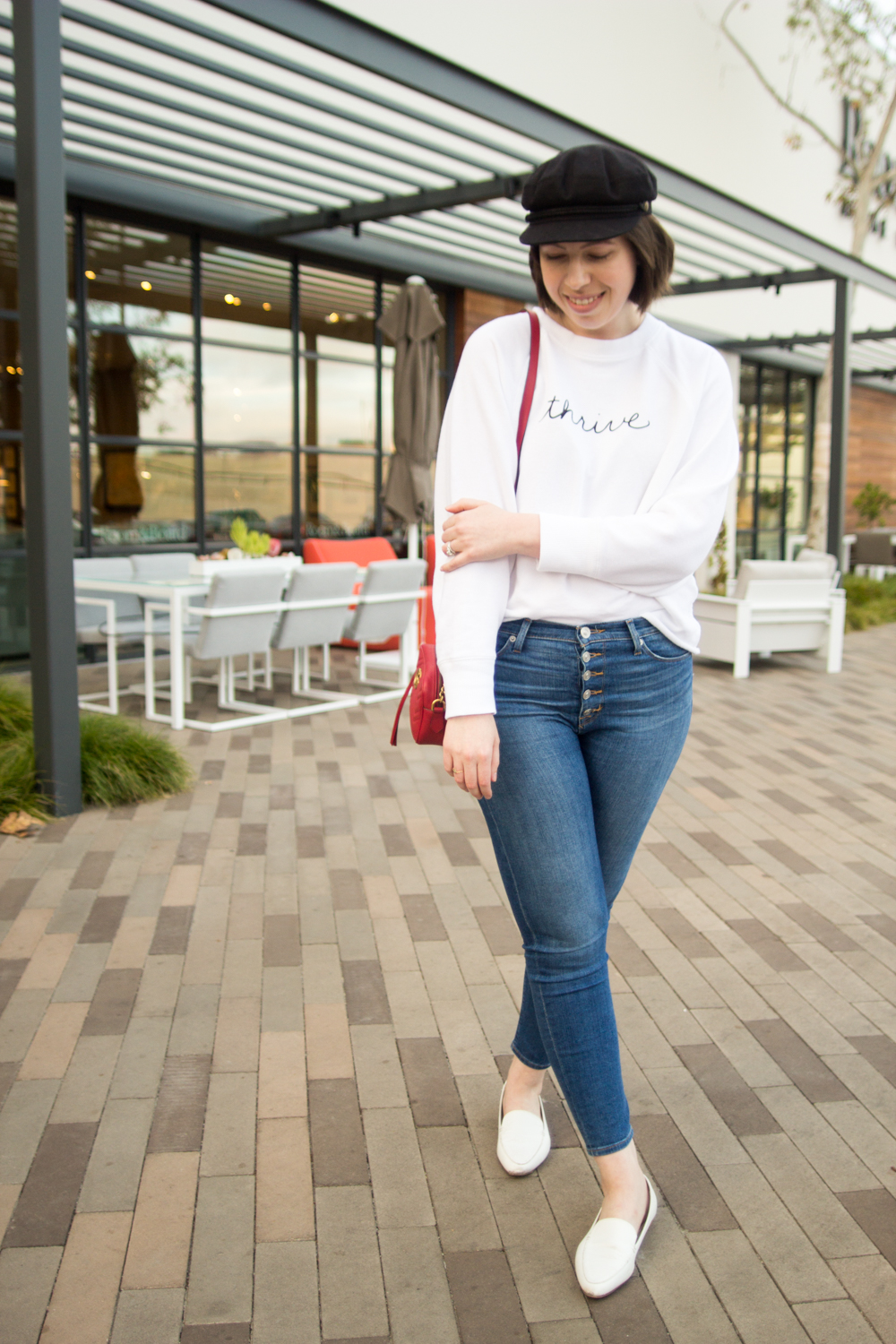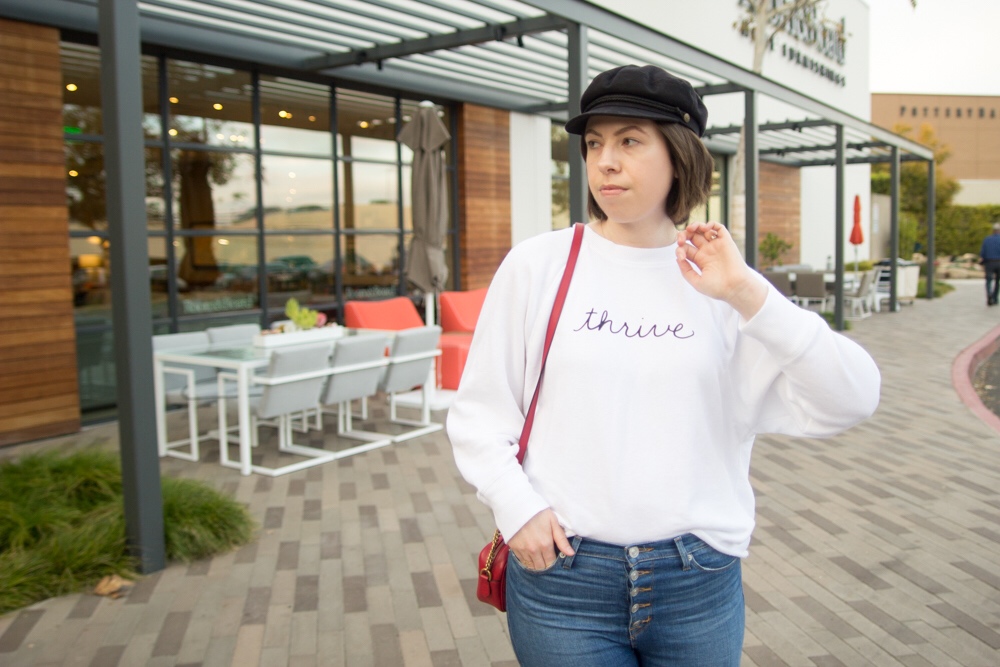 OUTFIT DETAILS
Sweater: AERIE
Jeans: HUDSON
Hat: BRIXTON
Shoes: F21 (old); similar HERE, HERE, HERE, and HERE
Disclosure: This post contains affiliate links, which means that if you purchase a product through one of my links, I make a small commission.
There's not much too say here, other than that the moment I saw this sweater on the Aerie website, incidentally while finalizing my 10 for $35 underwear order, I knew I had to have it.
I love the Aerie brand for several reasons. One: they make the absolute best underwear. Seriously, go buy yourself some. Two: all of their loungewear is super comfortable and affordable. Three: they are extremely body-positive. If you peruse their website, you will see women of all shapes, colors, and sizes modeling their clothes, and not one of them is photoshopped. Basically, they are just an all-around great brand.
I also love that the typography on the sweater very closely resembles my "thrive" tattoo. Me + this sweater = match made in heaven.
Hope you have a great day and as always, thanks for stopping by.
Shop the look: