Hello, Friends! David and I are going to be taking our first REAL vacation since our honeymoon this August and I could not be happier. We'll be spending a little over a week in Maui, one of the islands I have not yet visited, and trust me when I say, I'm counting down the hours 'til we leave! So for today, I thought I would do a fun post about some of my personal vacation must-haves AKA a list of things I want for our trip. Summer vacation is a pretty foreign concept to me, since I'm usually sitting in a cold office with multiple layers on, so over the next two months I will be on the lookout for some warm-weather items to add to my life.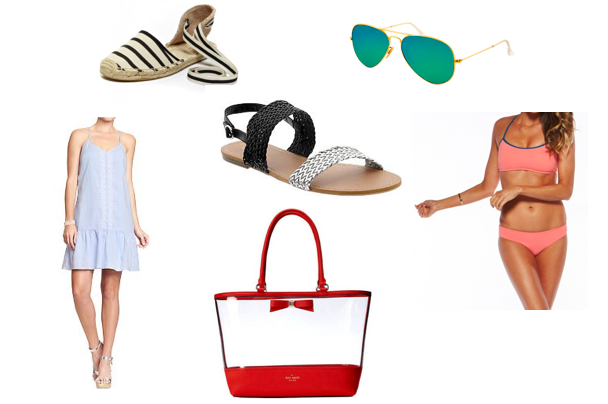 Soludos Classic Stripe Sandal/Ray-Ban Aviator Flash Lenses/Embroidered Dress/Woven Strap Sandals/L* Space Swimsuit/Kate Spade 'Francis' Tote
Let me know what your favorite summer items are!