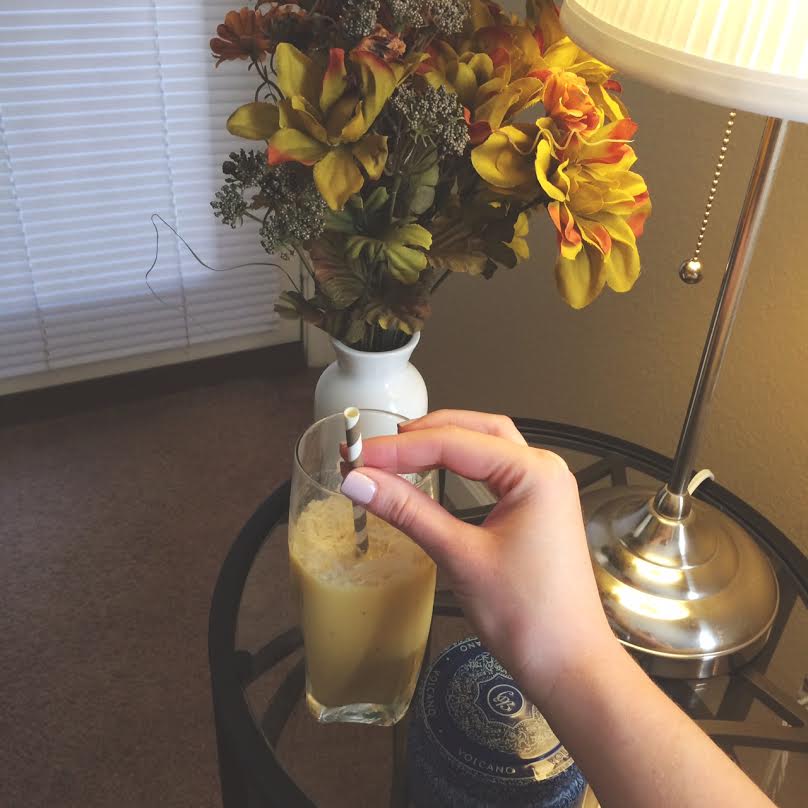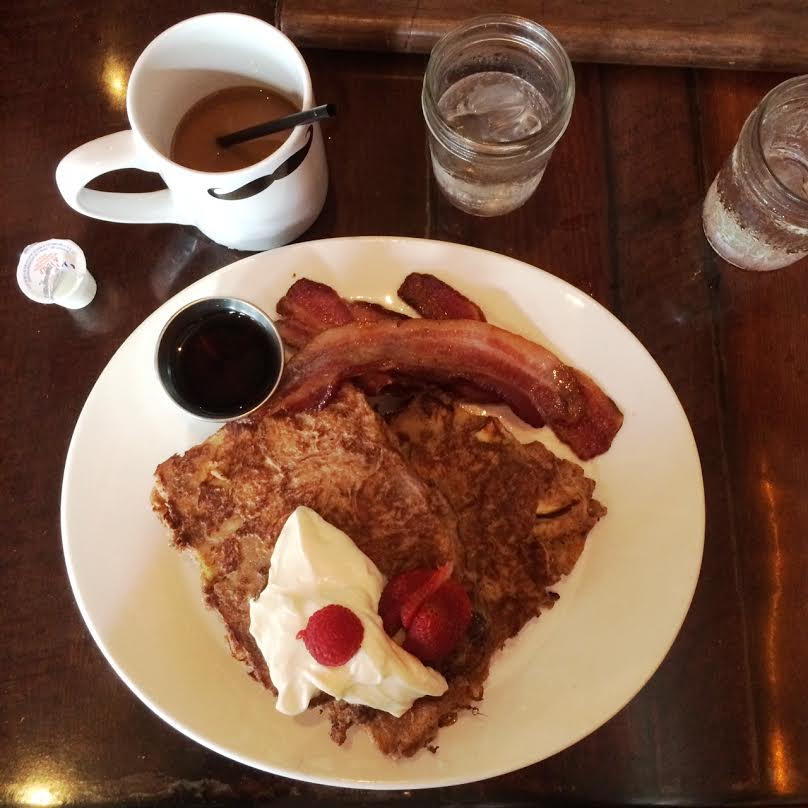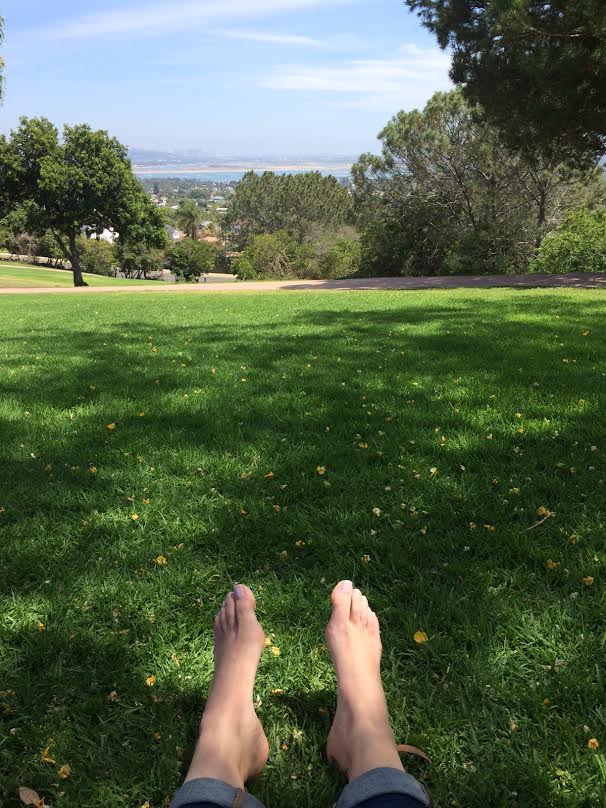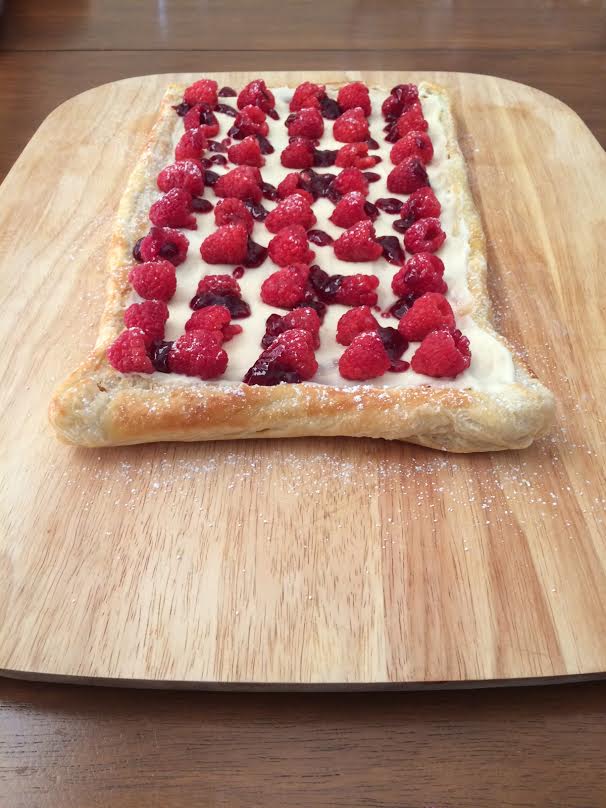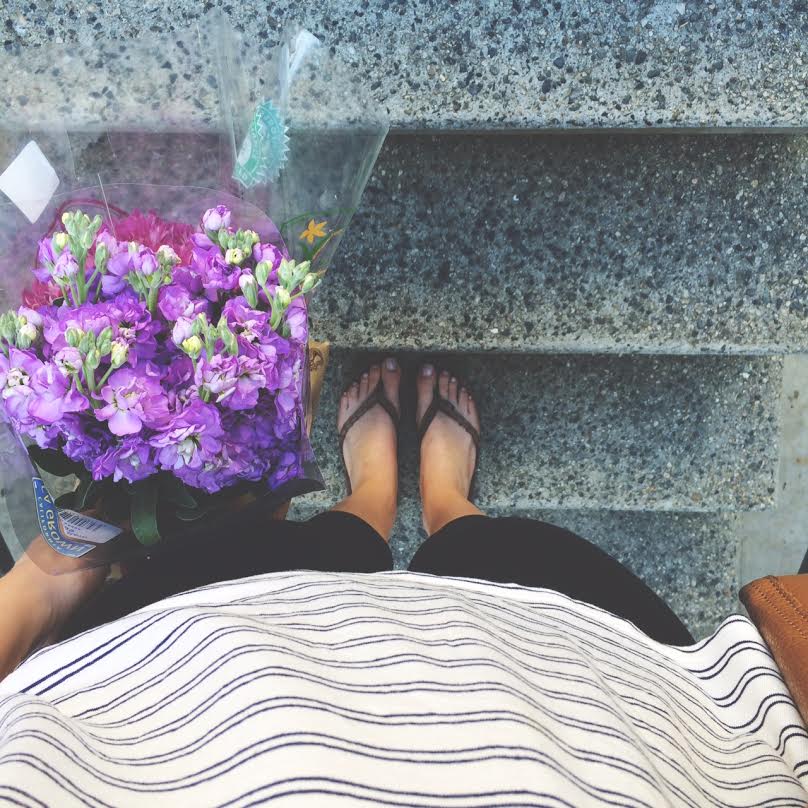 This weekend was supposed to be fairly relaxing, with little to do and then somehow ended up being super busy, with a lot of different social engagements. Nevertheless, it was a fun weekend!
Friday evening was pretty mellow. David and I stayed in and watched reruns of How I Met Your Mother; pretty standard. Except, since we weren't entirely sure if we were going to go out on Friday night, I kept my jeans on for  FAR longer than I would have preferred. (The first thing I do everyday when I get home from work is race to put on a pair of stretchy pants.)
Saturday morning started off with an early brunch at Barleymash with some of the girls from my bible study. I had the most amazing bread pudding French toast and the coolest part was that the bread that was used for the French toast was made by my friend the day before! It was simply delicious! After that, David and I headed over to Kate O. Sessions Park for a picnic with his family. P.S. to all you San Diegans out there, this park is the best. Beautiful views of the bay, a great big grassy hill, plenty of trees for shade, and for some reason, always relatively uninhabited. We enjoyed a spread of French bread, cheeses, and fruit and played some bocce ball. Side note: turns out if all else fails, I have the potential for a career in professional bocce ball-playing. That's a thing, right?
From there, we went home to get some requisite weekend chores done and then reconvened at David's brother's house for dinner.
Sunday consisted of church, an afternoon nap, (that I later regretted as I was trying to fall asleep for the night) and Bachelorette night with the girls, during which we enjoyed chocolate-dipped frozen bananas.
All-in-all, a pretty solid weekend. But let me tell you, I will sleep like a baby tonight, that's for sure.
Hope you all had a great weekend and a smooth slide back into Monday! Thanks for reading!