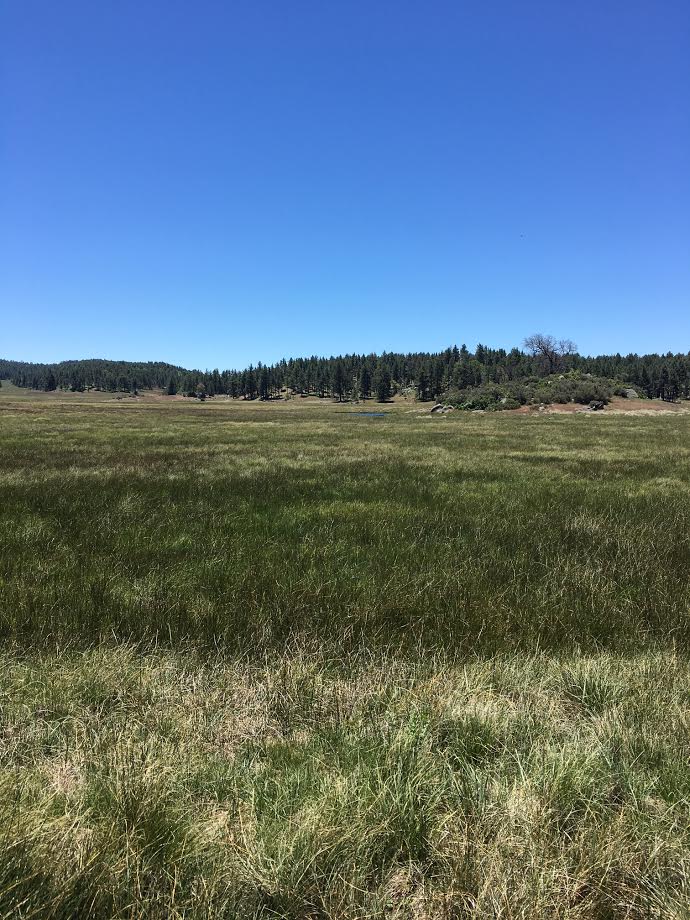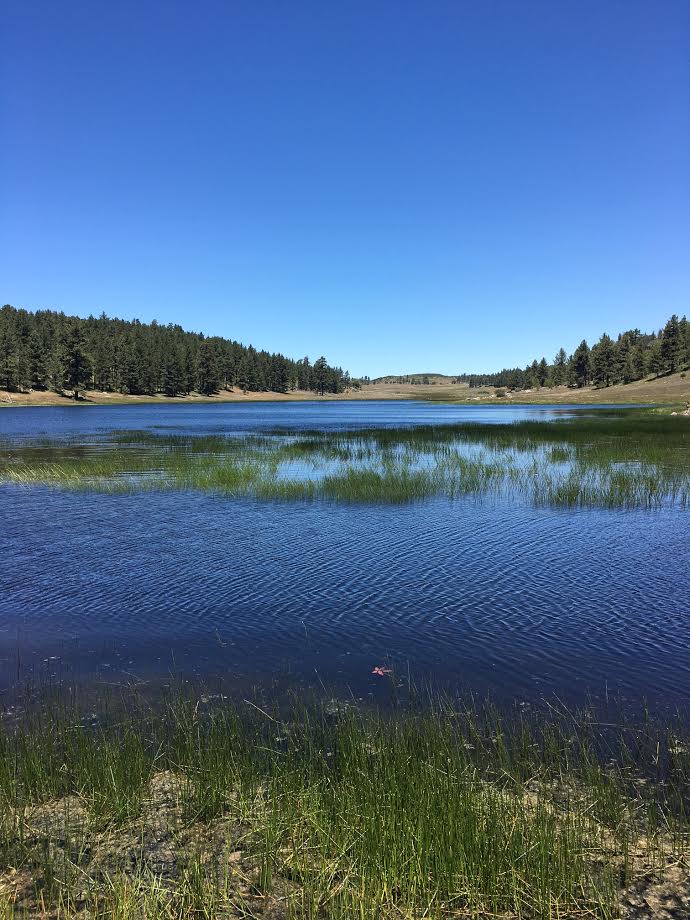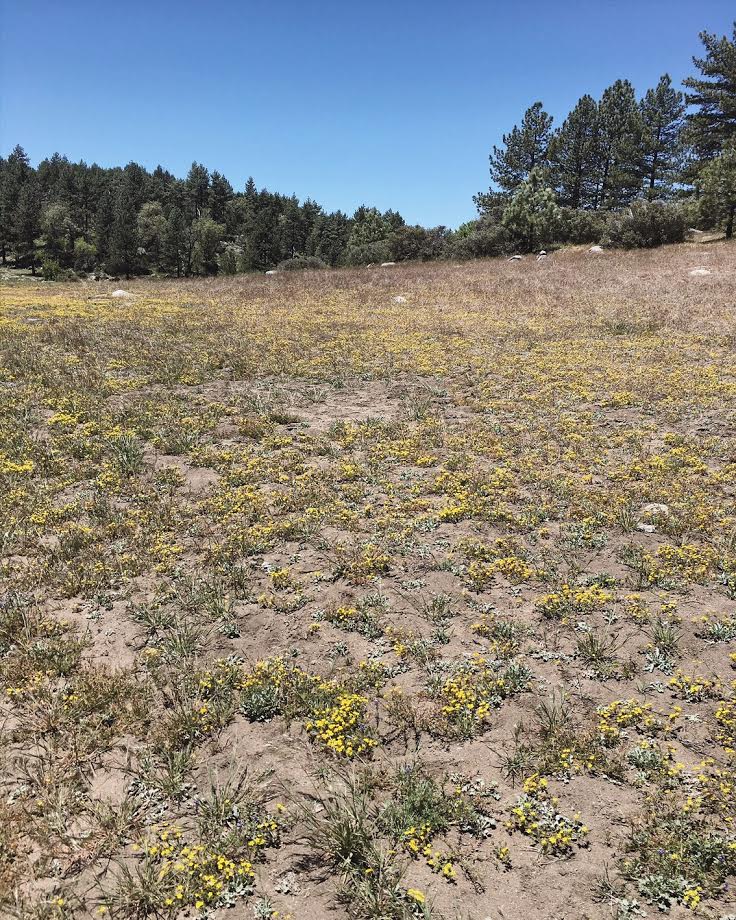 We spent this past weekend camping with six of our best friends in Mt. Laguna and it was awesome! We woke up early on Saturday morning, packed our bags and hit the road. Mt. Laguna is just over an hour away from where we live, so it was a pretty quick drive.
Our friends drove up the day before and camped overnight on Friday, so they already had the site set up. They also had all of the camping supplies, so the only thing we had to worry about was our sleeping arrangement. We have a two-person tent, but we opted to sleep in the back of our SUV, as we figured it'd be warmer and more comfortable, plus then we wouldn't have to pitch and tear down a tent.
We arrived at the site around 10:00am and our friends were just finishing breakfast and getting ready for the day. Upon approaching the campsite, the first thing my friend Liz did was spray me down with bug spray. Good thing too because mosquitoes love me.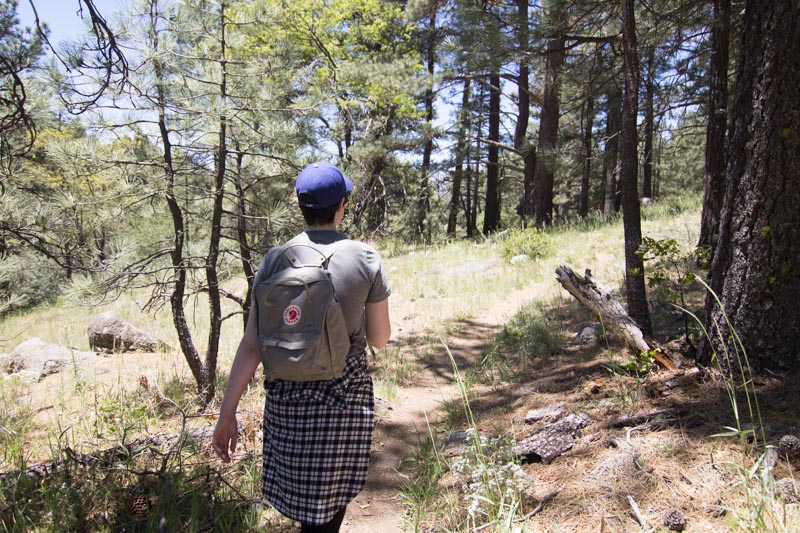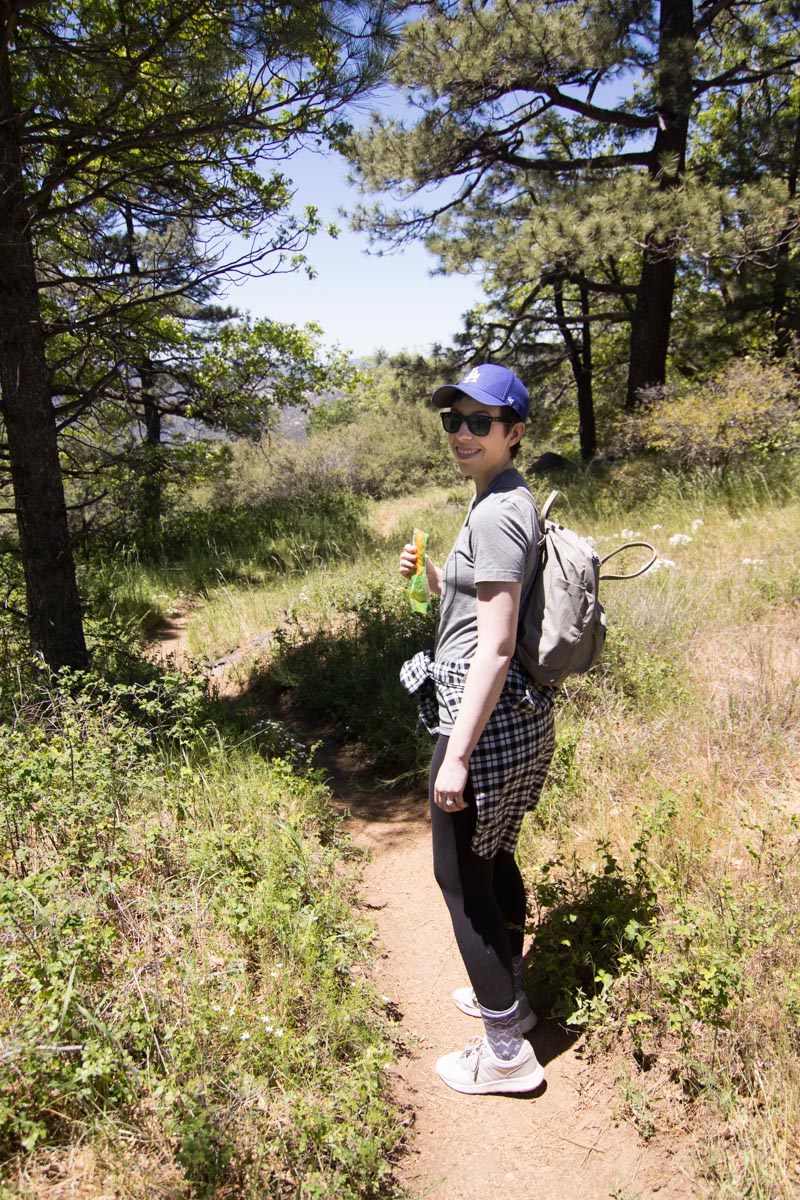 After the breakfast dishes were washed and everyone was fully caffeinated, we changed into comfy clothes and packed our backpacks to set off on a hike. We all agreed on an easy three-miler. However, upon reaching the halfway point, we decided to keep going.
All told, we ended up hiking close to eight miles. I was a little under-prepared for such strenuous activity. Luckily, I had a gallon of water and granola balls in my backpack. Between me and David, we finished the entire bottle of water. Needless to say, I also ended up having to use nature's *ahem* facilities. If you can believe it, it was actually my first time and let's just say, hopefully my last.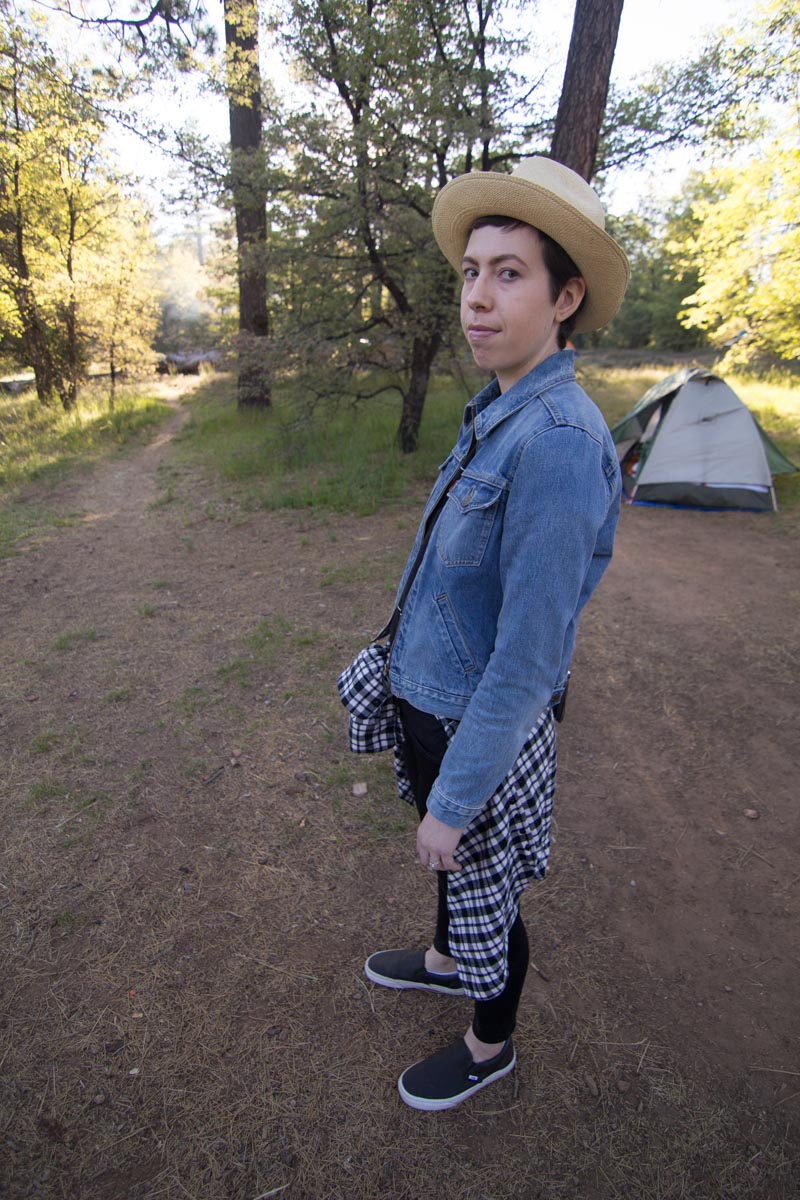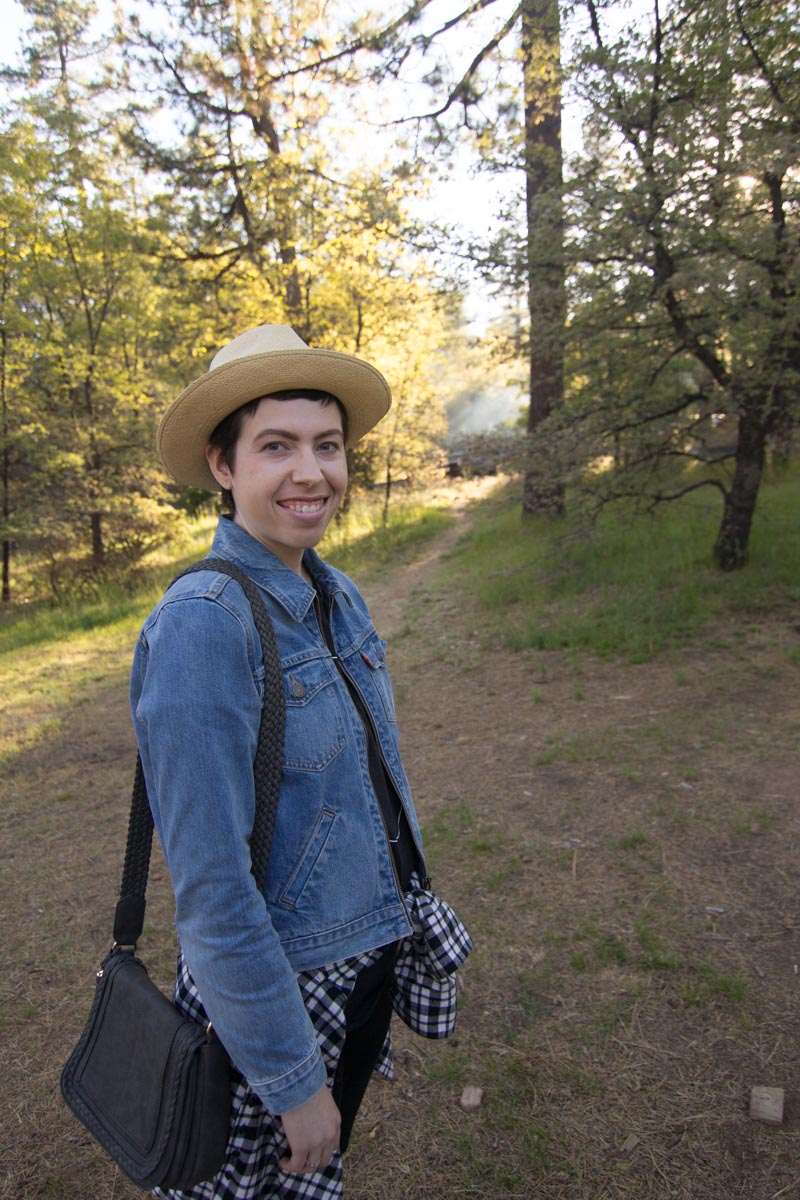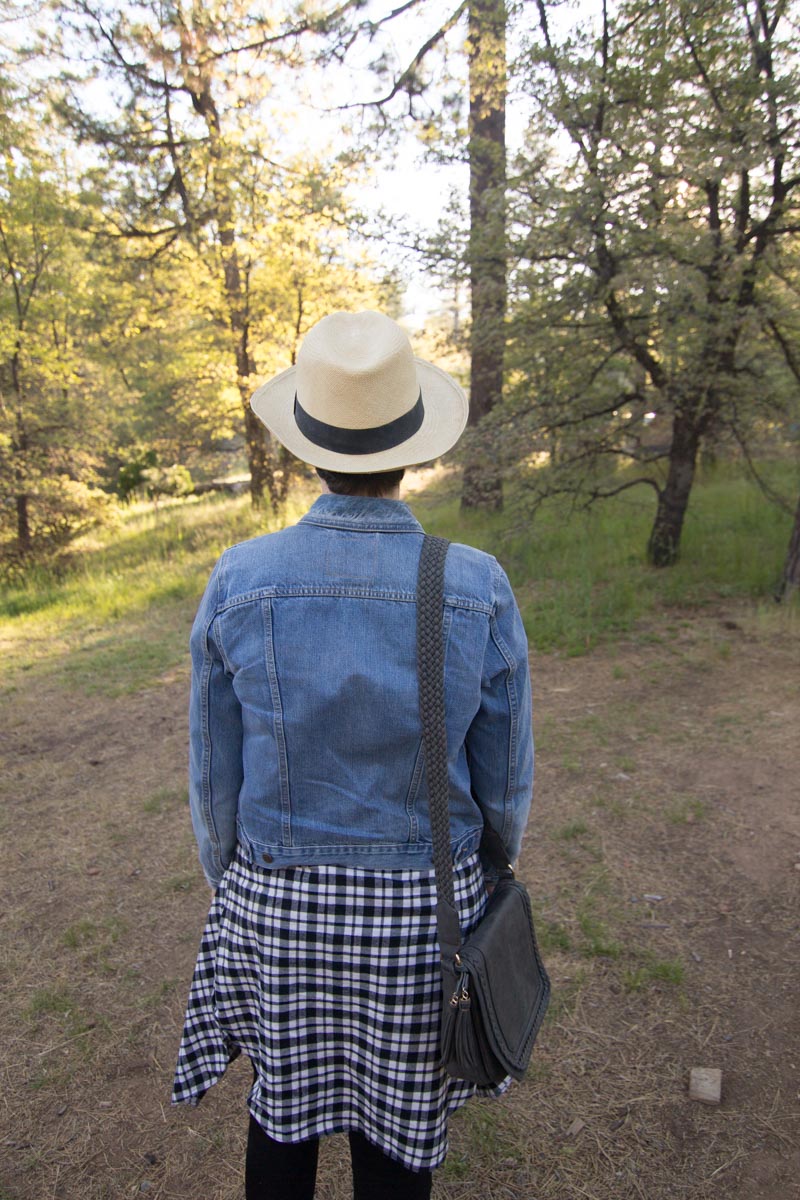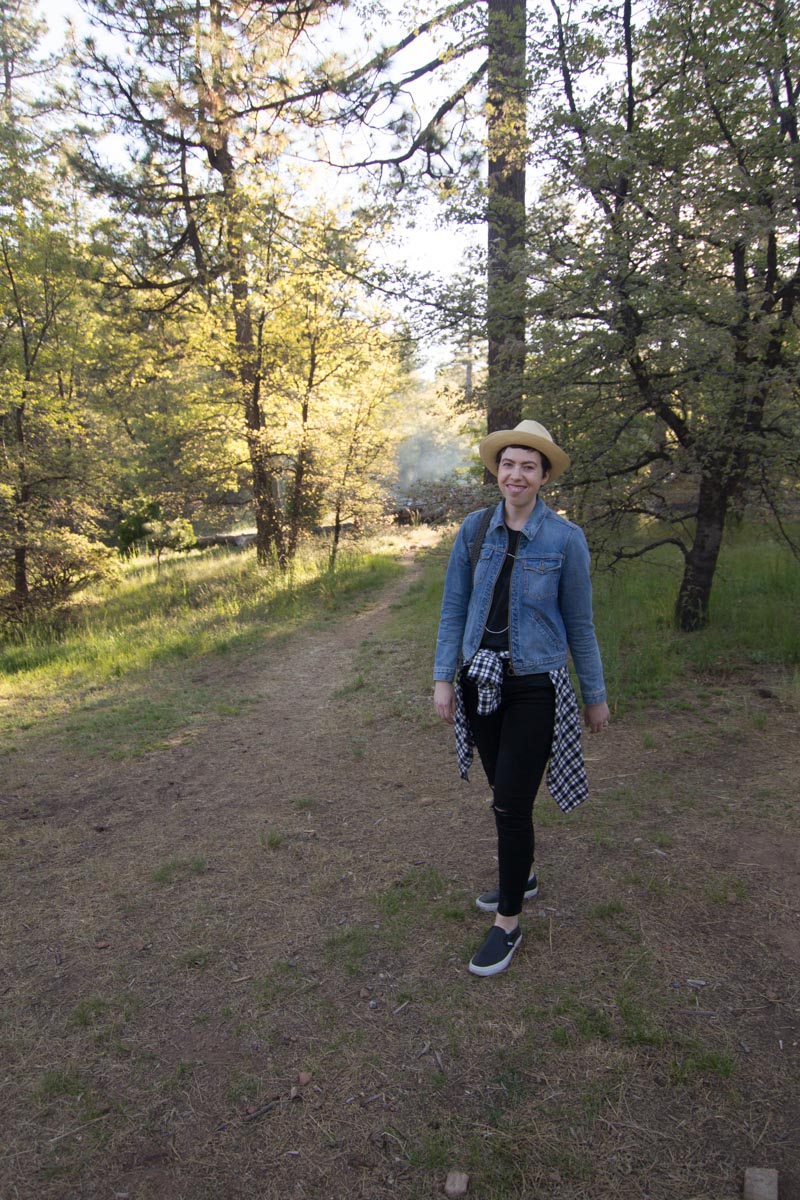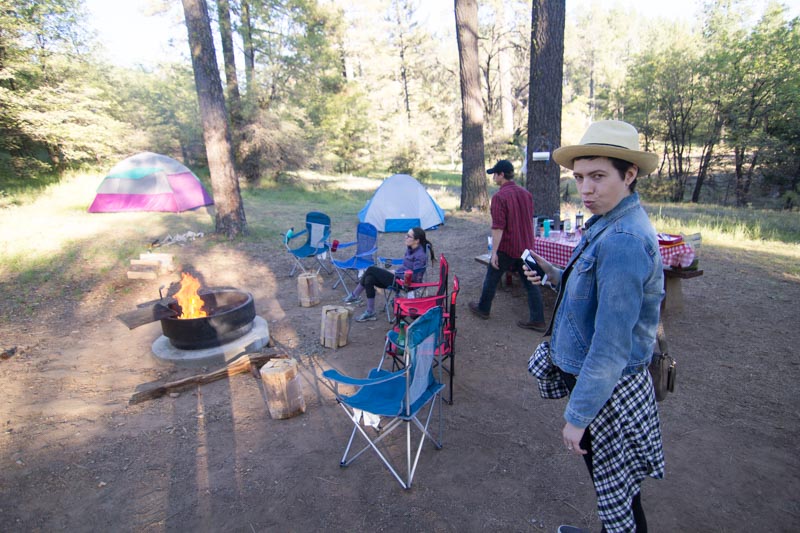 By the time we got back to the campsite, we were all completely wiped. We ate turkey wraps for lunch and then just lounged around the campsite for a bit.
After a while, we were hungry for dinner. Liz had pre-made burritos for the trip, so all we had to do was heat them up over the campfire. I'm not sure whether it was the intense hike or the fact that I'm used to hot dogs and canned beans when camping, but it was one of the best burritos I've ever had.
For dessert, we had...you guessed it: s'mores. I love s'mores because they are something I only ever eat while camping, so they have a very happy connotation in my mind. We even had a variety of chocolate bars: milk, dark, and cookies 'n' cream. I ate an undisclosed number of s'mores (though if you watched my Instagram story, you know David outted me) and by that point, was feeling good and full and ready for bed.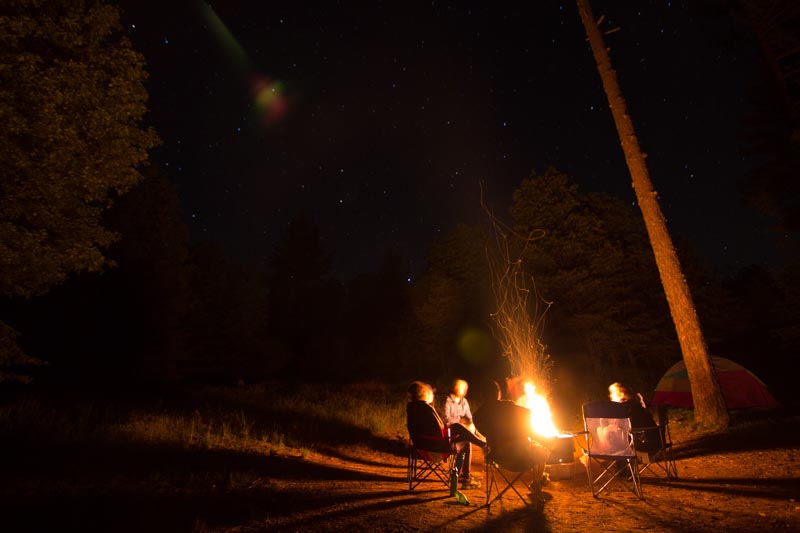 However, before hitting the hay, we all decided to walk out to a big open meadow we had walked through during our hike and do some star-gazing. We bundled up and with headlamps lit, set off in the direction of the meadow. Once we got there, we all turned our lights off and looked up at the stars in complete awe.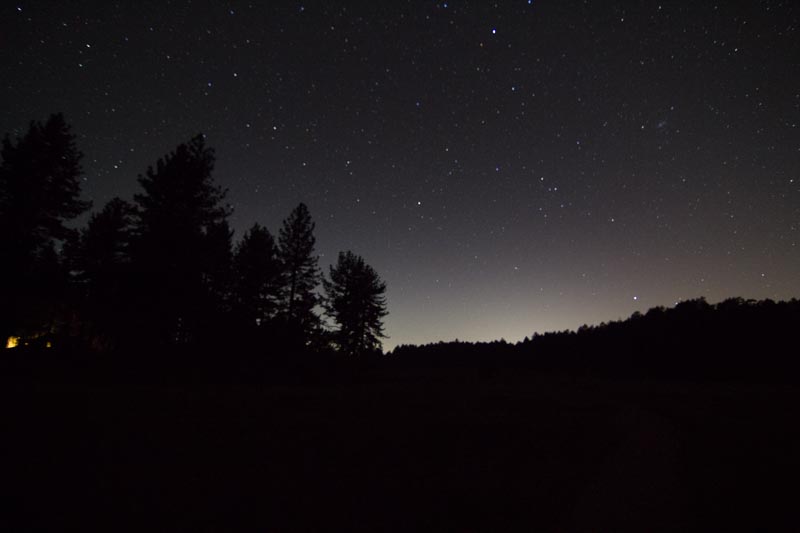 I think because we have so much light pollution in the city that we can't ever see them, I sort of forgot about stars, so it was breathtaking to be able to see such a vast expanse light up the night sky. I was even able to see a few constellations. It was one of those perfect moments, where everything feels right in the world, standing beneath God's creation, fully restored to perfect health, with my love and some of my best friends in the world. I didn't even mind the chill in the air; I just wanted to soak in every last ounce of it. It was my favorite part of the weekend, by far.
After a little bit, we headed back to the campsite. David and I said goodnight to everyone, then hopped in the back of the SUV to go to sleep. We had brought pretty much every single blanket we own to use for both padding and warmth and it was surprisingly not too bad. I did end up getting cold at one point in the middle of the night, so we went one layer deeper in our mound of blankets and snuggled up against each other. I was able to fall back asleep pretty easily.
We woke up around 8:30am and walked over to the campsite, where our friends were already making breakfast. We had blueberry pancakes, bacon, sausage, and French pressed coffee and then we slowly began to pack everything up. Once the cars were loaded, we said our, "goodbyes," and headed back down the mountain. It was a wonderful weekend.
I hope your's was great too and that you're having a great day. As always, thanks so much for stopping by.