NYC Travel Diary Day 8: Central Park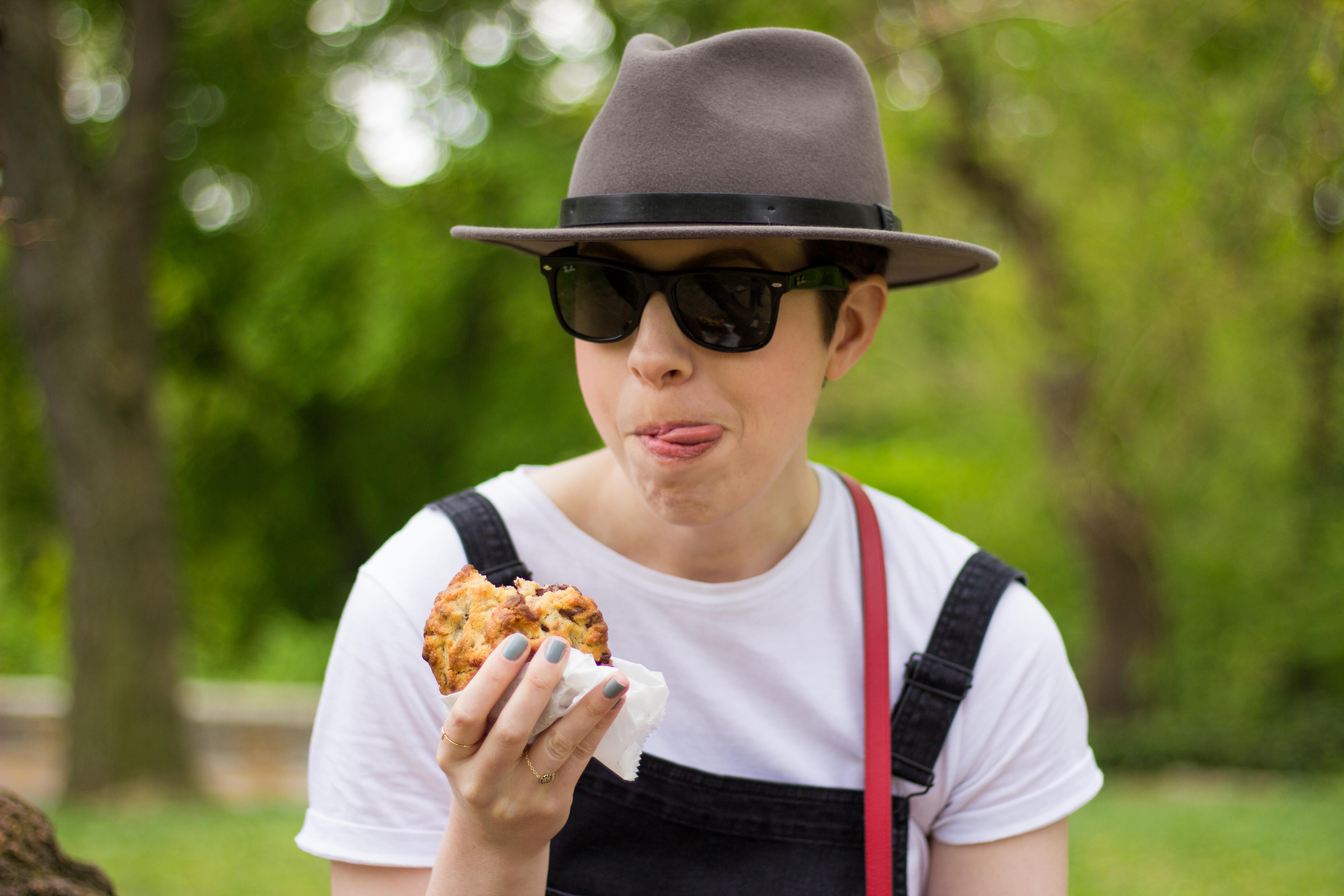 In cookie heaven.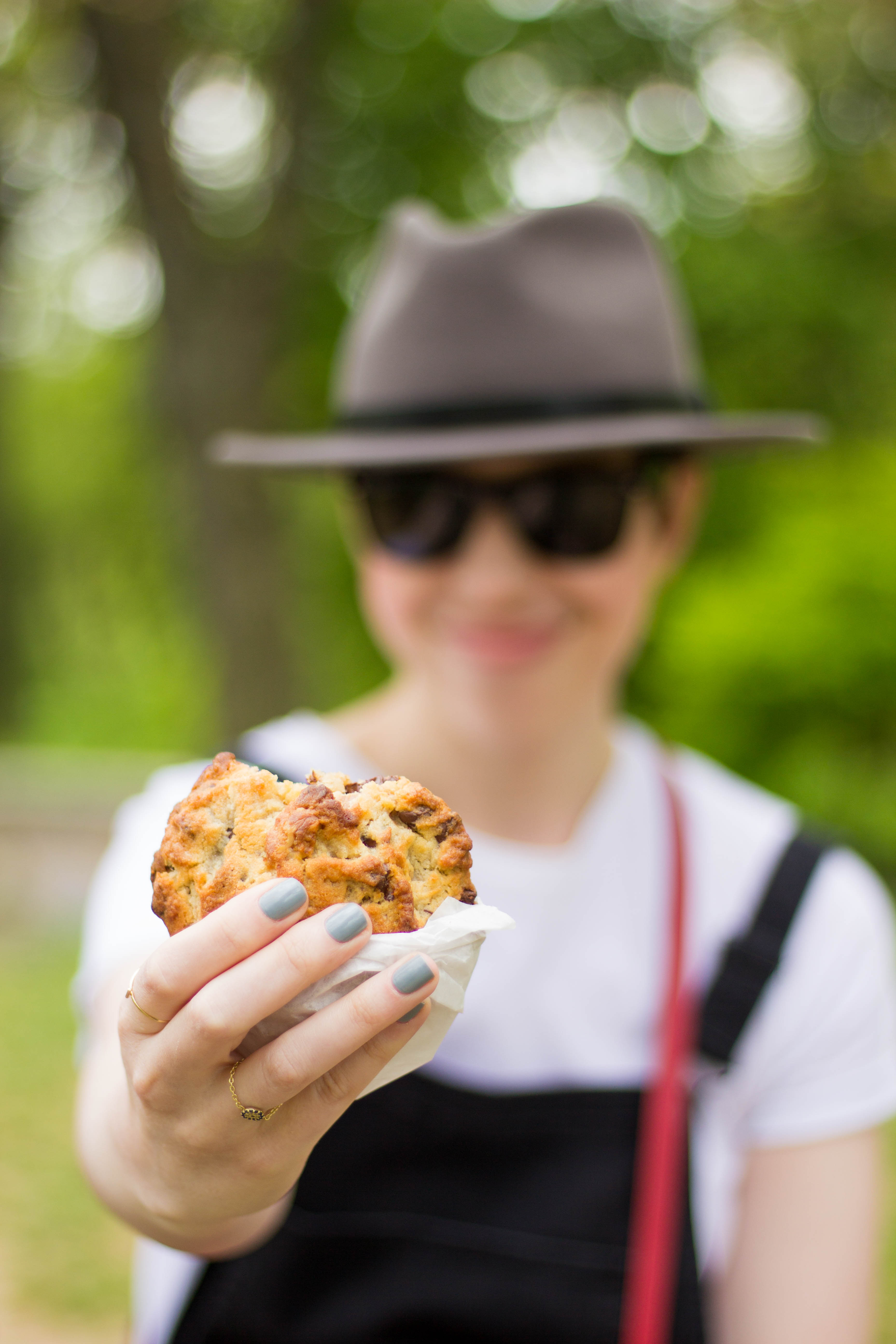 Levain's chocolate chip cookies.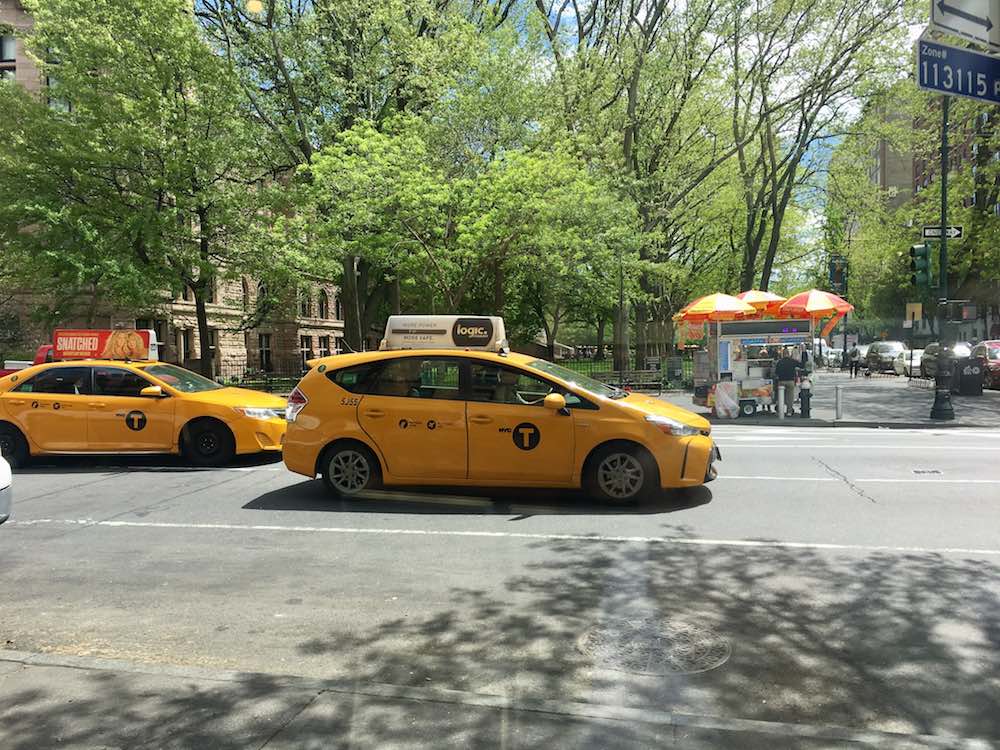 View from Shake Shack.


Airport style.


Fuel for the flight: steamed cold brew, house-made chocolate sauce, and almond milk.
Wednesday was our final day in the city. It's bittersweet to be going home. I'm really excited to hug my fur baby, sleep in my own bed, and eat a healthy meal, but I'm going to miss our little apartment on the Upper West Side, wandering the city with no agenda, riding the subway (even if it still totally grosses me out!), and having just the best time with David.
We slept in again today and then slowly got out of bed around 9:30am. We knew we wanted to hit up Levain Bakery to stock up on chocolate chip cookies and we also wanted to visit Central Park one last time.
We hopped on the C train and rode it for two stops to 72nd street where we got off and headed for Levain. Those of you who've tried their chocolate chip cookies can back me up that they are out of this world delicious. Those of you who've not had the utter pleasure of sampling their cookies...well, you're missing out. Thankfully, even if you don't like in New York, they do mail orders. I'm bringing eight cookies (well, six because I already ate two of them today) home with me, so when those run out in about two days, I fully plan on ordering some more.
After we had our bag of cookies, we headed in the direction of, you guessed it, caffeine. I'm also going to miss sampling three to four different coffee shops in a day. Seriously, I've only been to New York twice, but if you need a coffee shop recommendation in just about any neighborhood, I'm your girl. I'm somewhat of a connoisseur.
Today, we decided on Box Kit Coffee. It's literally the tiniest hole in the wall place. When the barista asked us if we wanted it to-stay or to-go, David awkwardly glanced around the 10 x 20 foot square establishment and sheepishly responded, "Uhh...to-go, please."
Side note: I've picked up on one key thing during my time in New York...well, a few things, but one in particular. New Yorkers who work in the food service industry always ask you if you want your food/beverage "to-stay" or "to-go," instead of "for-here" or "to-go." It threw me off a bit and it wasn't until literally our last day in the city, that I finally caught on and responded, "to-stay." Not sure why the difference, but I thought it was interesting.
Another thing that I learned was that New York women who ride the subway, which is many of them, always carry really large handbags, which makes sense because they probably need to carry absolutely everything they could possibly need for the whole day in just one bag.
Also, it doesn't matter your socio-economic status, tons of people ride the subway. I kind of like that. You can often find a woman dressed to the nines with a designer handbag and shoes riding the train home from work.
After coffee, we headed to Central Park to take some photos and enjoy it for one last morning. Central Park is such a gem in the middle of so much concrete. It's especially lush in the Spring time and this trip was no exception. We meandered through the park and stopped at a large tree with several low-hanging branches, the perfect climbing tree. I mean, I was already wearing overalls, so I figured, why not embrace being a kid for a little bit and climb it.
I had a surreal few moments sitting in the tree, eating a chocolate chip cookie, and just breathing in life. I definitely cried a few tears of joy just thinking about the dramatic change of course my life has taken.
Six months ago, I was finishing up chemo and preparing for surgery and this past week, I walked the streets of New York city, exploring every inch I could, eating all of my favorite foods, and simply having the time of my life with my best friend. Blessed doesn't even begin to describe it.
I'm now sitting on a nearly empty airplane somewhere over Colorado, watching the sun begin to set and I can't help but think life is so so good.
This trip was the vacation of a lifetime. Literally the start of a new beginning for me and I want to thank you from the bottom of my heart for being on this journey with me.