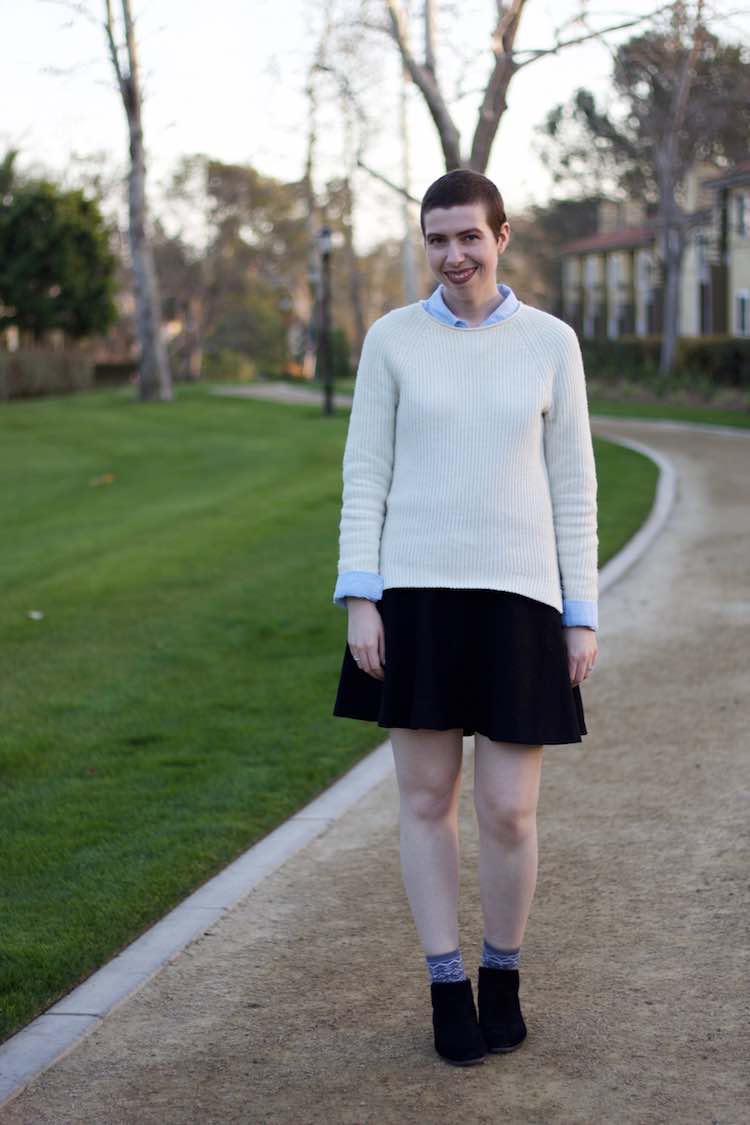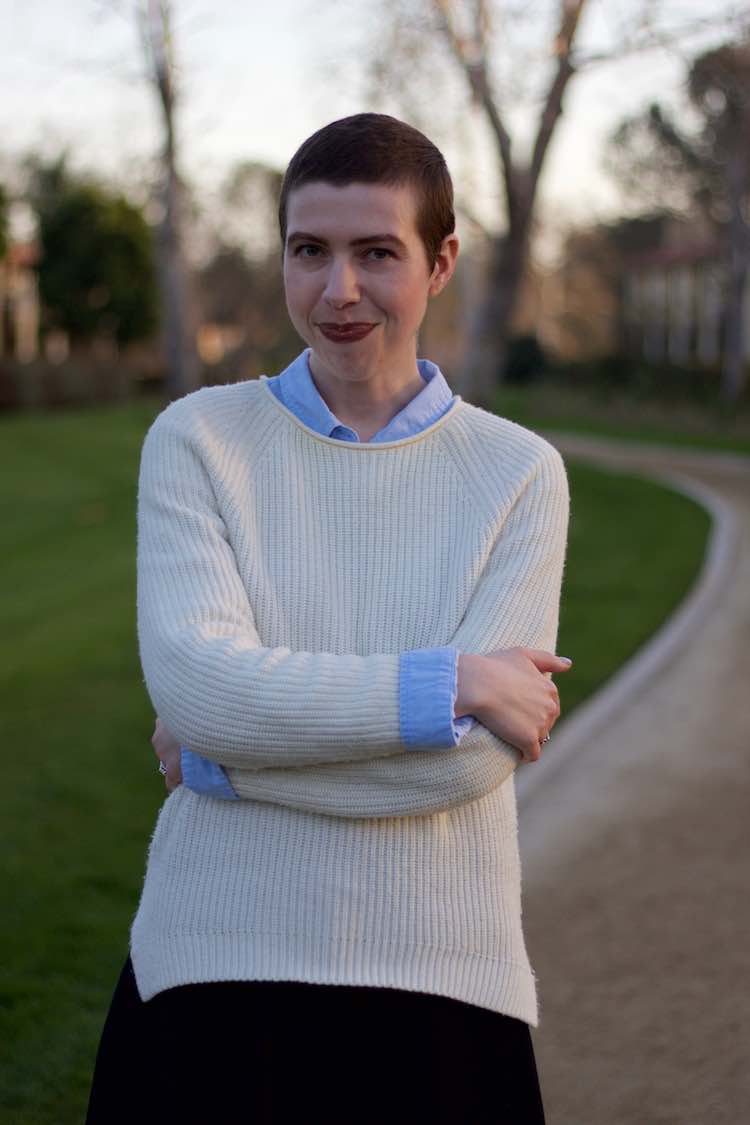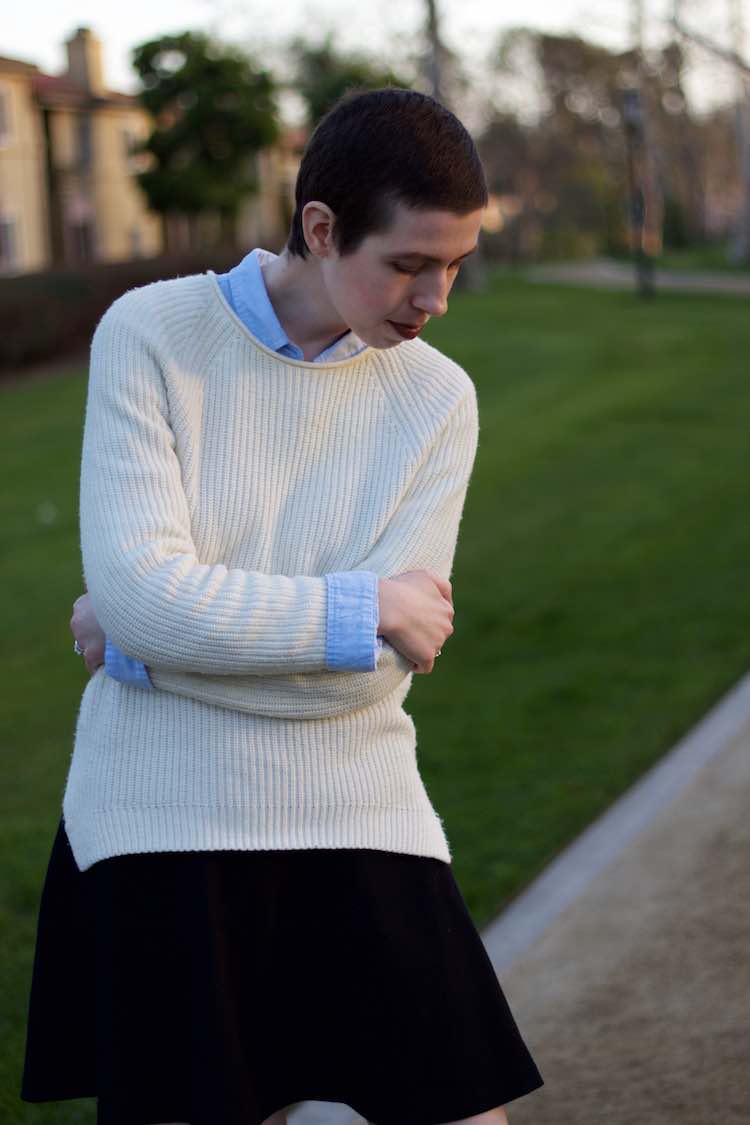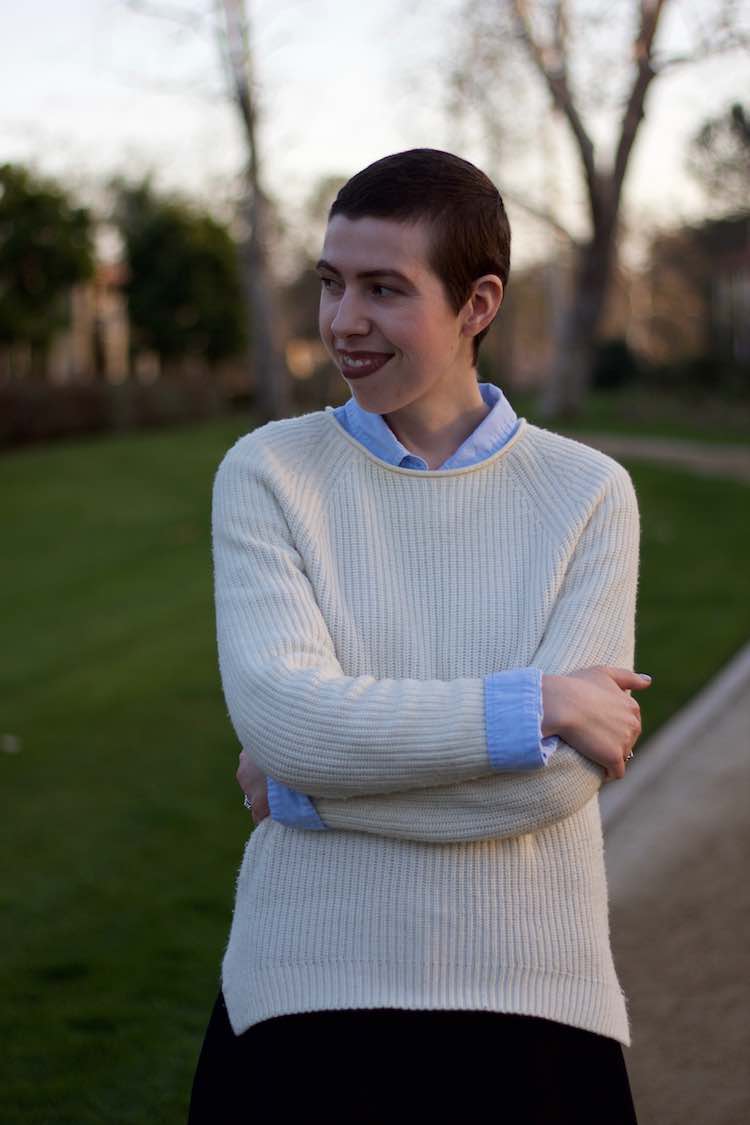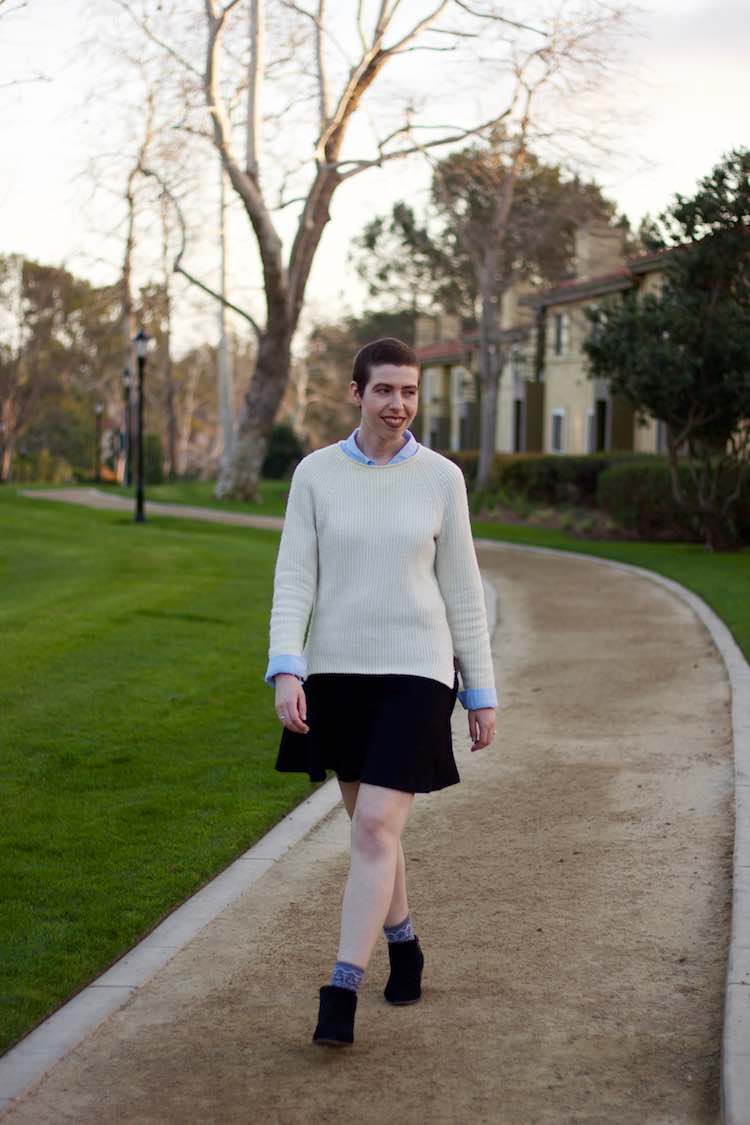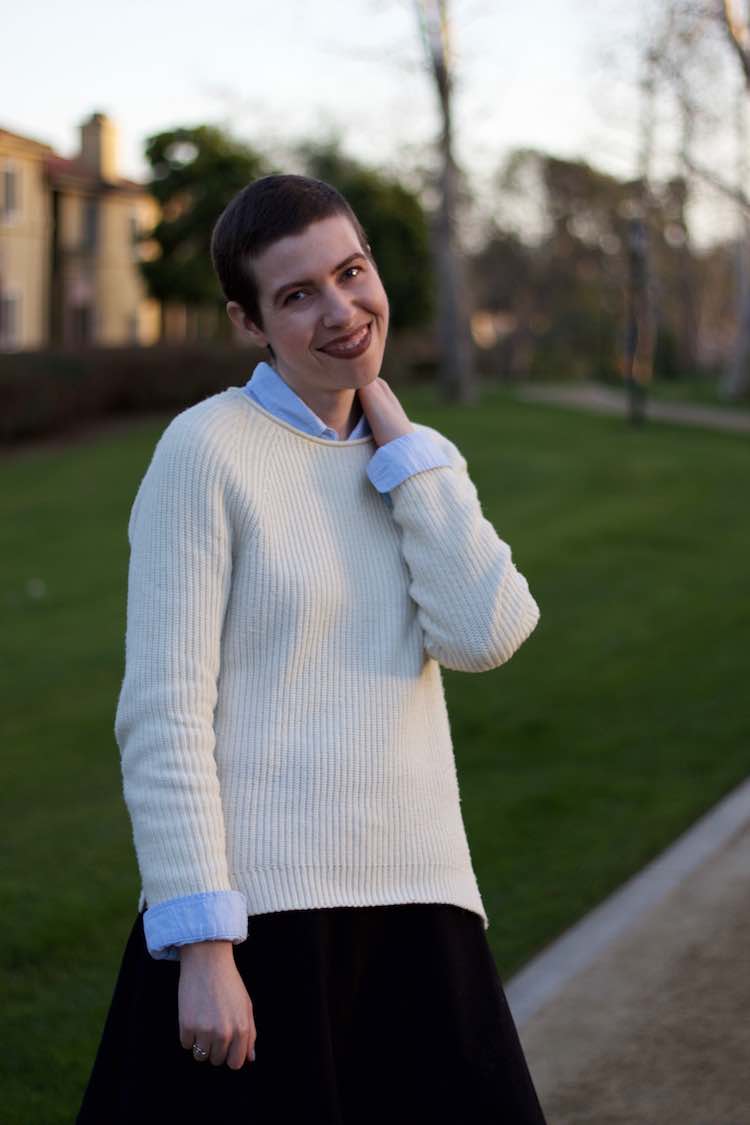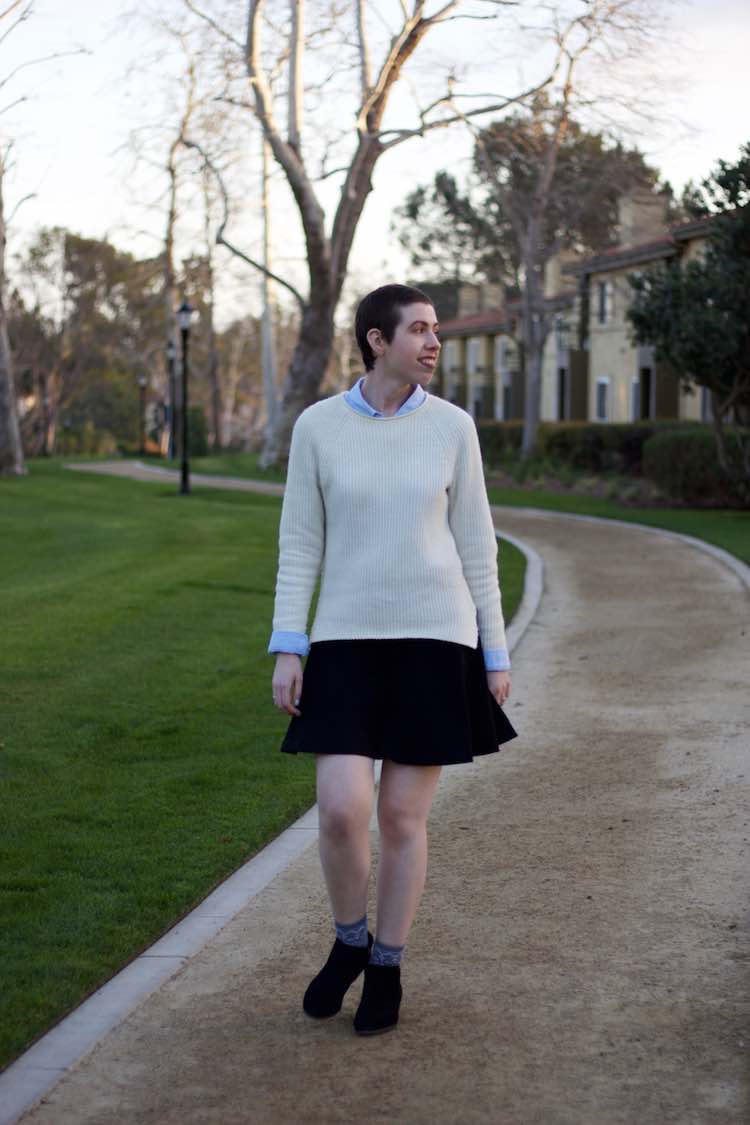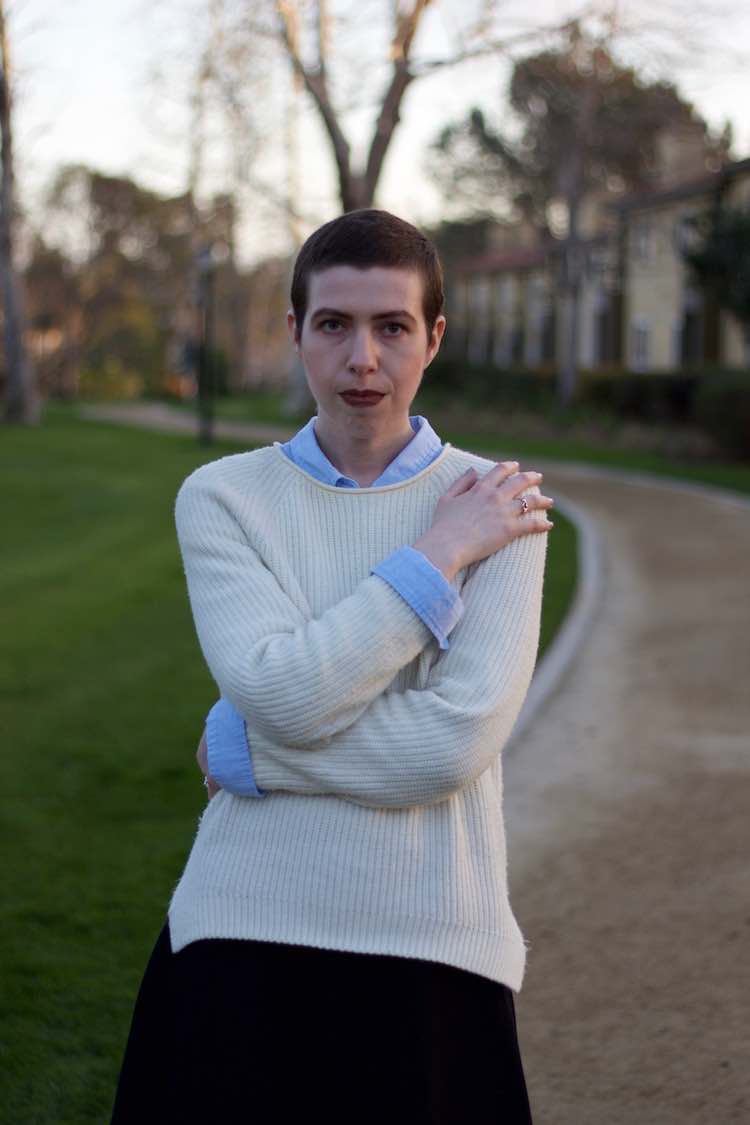 Shirt: Old Navy; Sweater: Gap (old; similar); Skirt: Old Navy (old; similar); Ankle Boots: Crown Vintage (old; similar); Socks: Target (old; similar)
Disclosure: This post contains affiliate links, which means that if you purchase a product through one of my links, I make a small commission.
This is about as girly as it gets for me. I've always considered myself more of a tomboy. When I was little, I hated wearing dresses or skirts and loathed even just the idea of nail polish. I've definitely come a long way since then, but even now, I still prefer sneakers to heels, jeans to dresses. I think nowadays, it stems more from a desire to be as comfortable as possible than an actual hatred of all things feminine, but at the same time, I also think I simply look more like myself in casual, comfy clothes rather than dressed to the nines.
Therefore, wearing a skirt is pretty dressy for me. Because of that, I decided to dress down this look a bit by adding some fun patterned socks. As a bonus, they added a little extra warmth to this bare-legged look.
I also feel like they help elongate my legs somewhat. I've always been extremely self-conscious when it comes to my legs. Though I stand at a statuesque 5'10, my legs are disproportionately short for my height and built on the more muscular side from decades of dance. They always appear a bit stubby to me and make me photograph on the shorter side. Not something you want; especially when your aiming to show off your clothes.
So any tricks I can play to make my legs appear longer and leaner, I'm all for. I love that ankle pants are a thing right now because I feel like a little bit of skin peeping through below the hem also helps to maximize length. And of course, it always helps to know what does not flatter your legs. For instance, shoes with any sort of strap that wraps around the ankle tend to cut my legs off and make them appear even shorter.
It's a learning process, for sure, but it's all about being happy, comfortable, and confident in your own skin and in the clothes you wear.
Thanks for stopping by and I hope you have a great day!