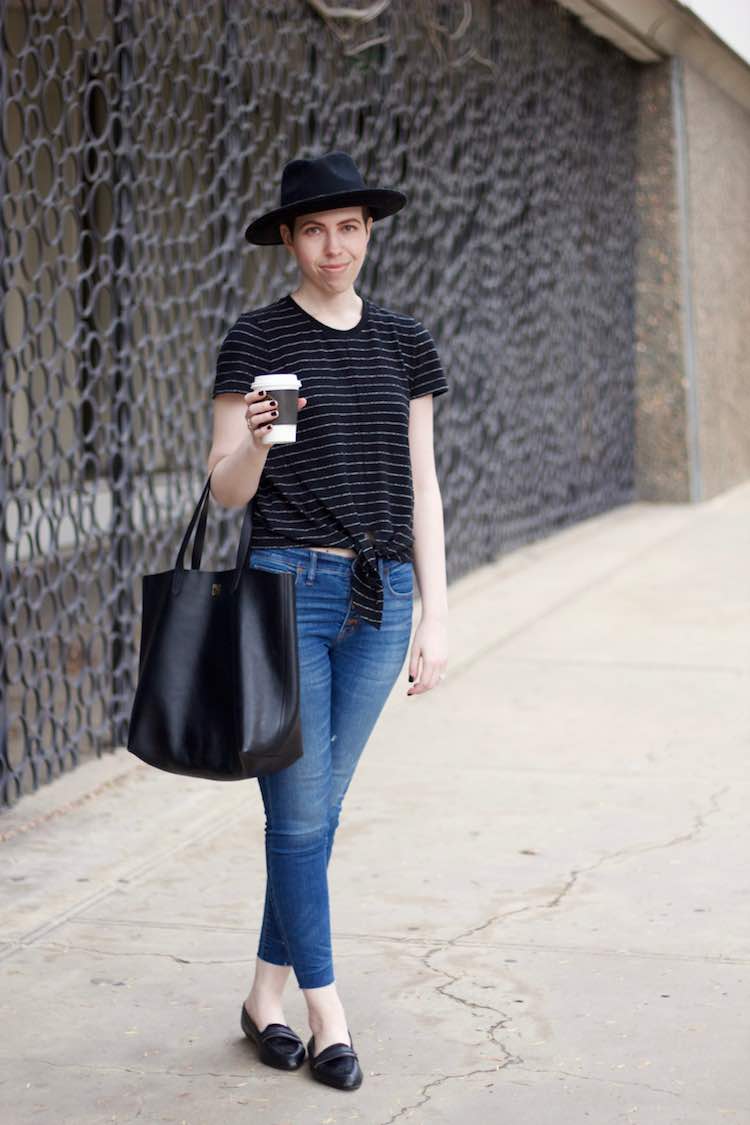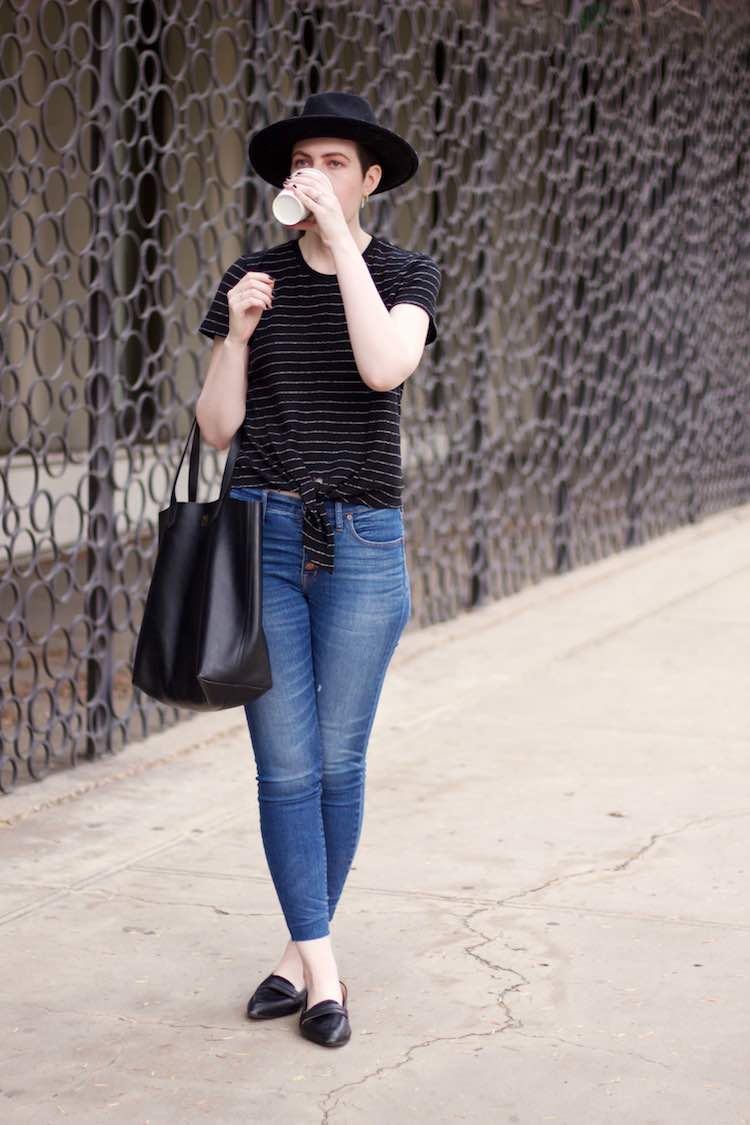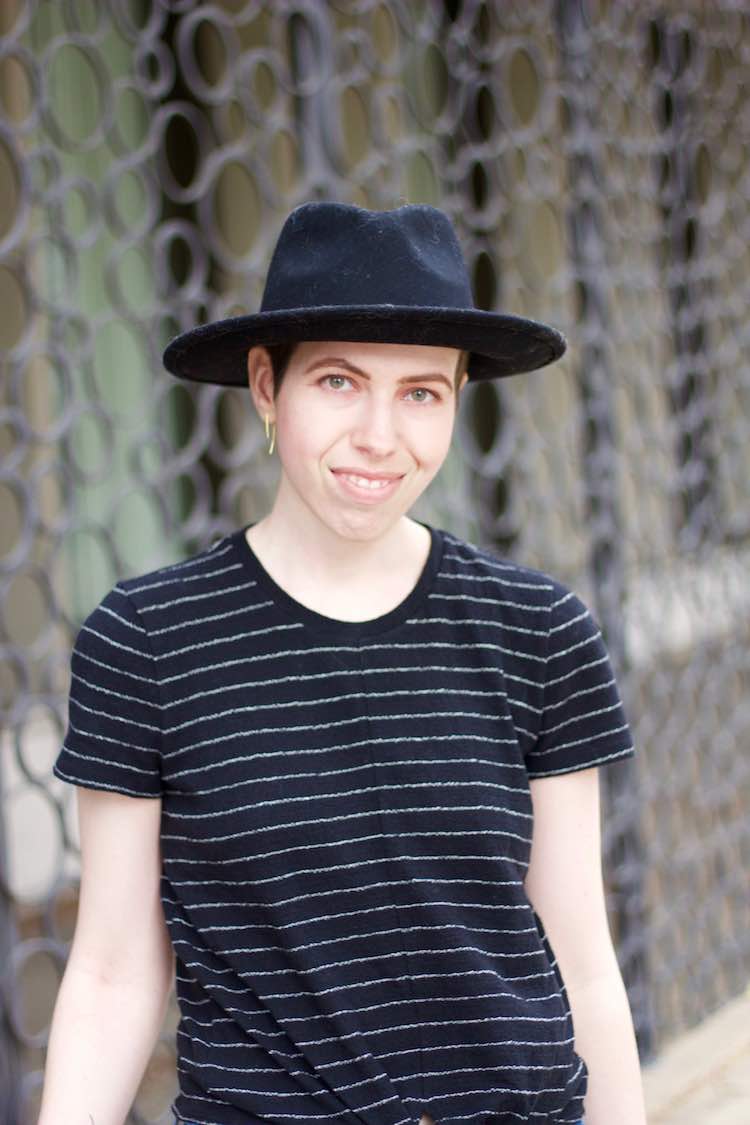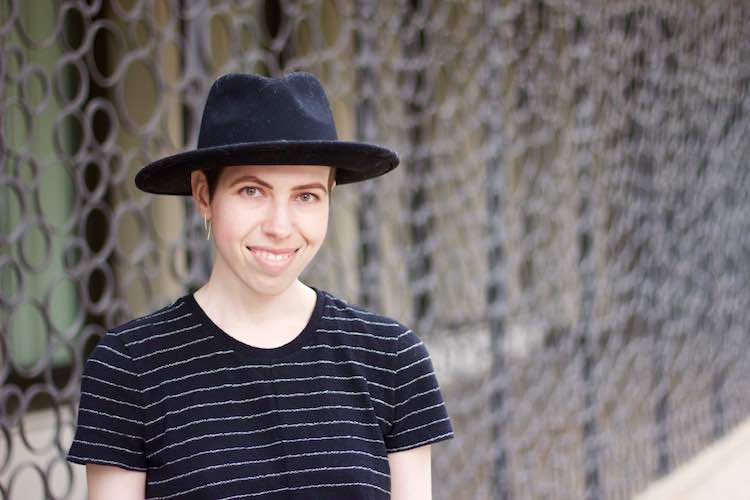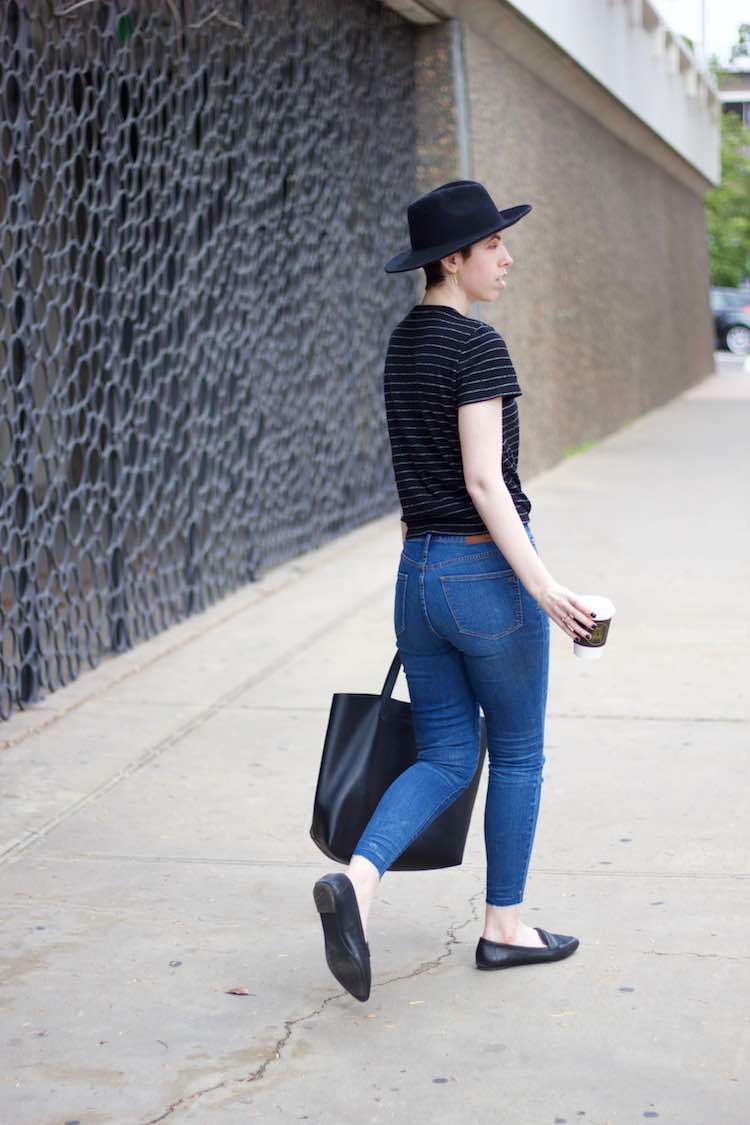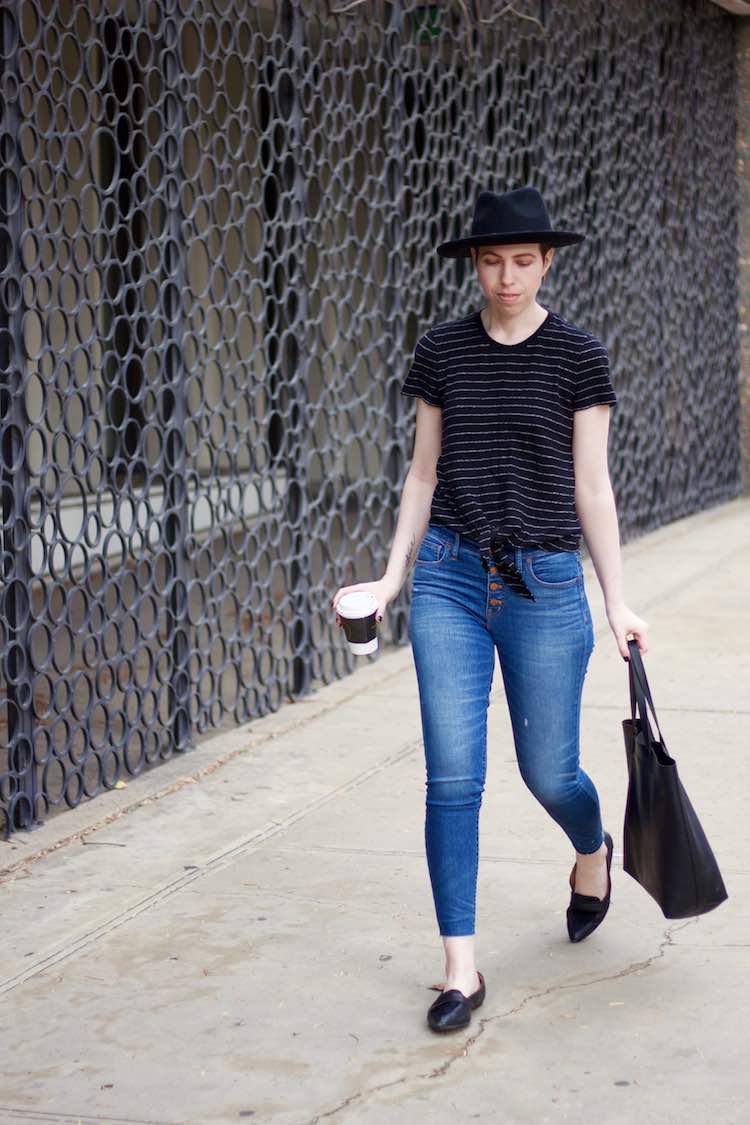 Shirt: Madewell; Jeans: Madewell; Shoes: Me Too; Hat: F21 (old; similar); Earrings: Madewell; Tote: Madewell
Disclosure: This post contains affiliate links, which means that if you purchase a product through one of my links, I make a small commission.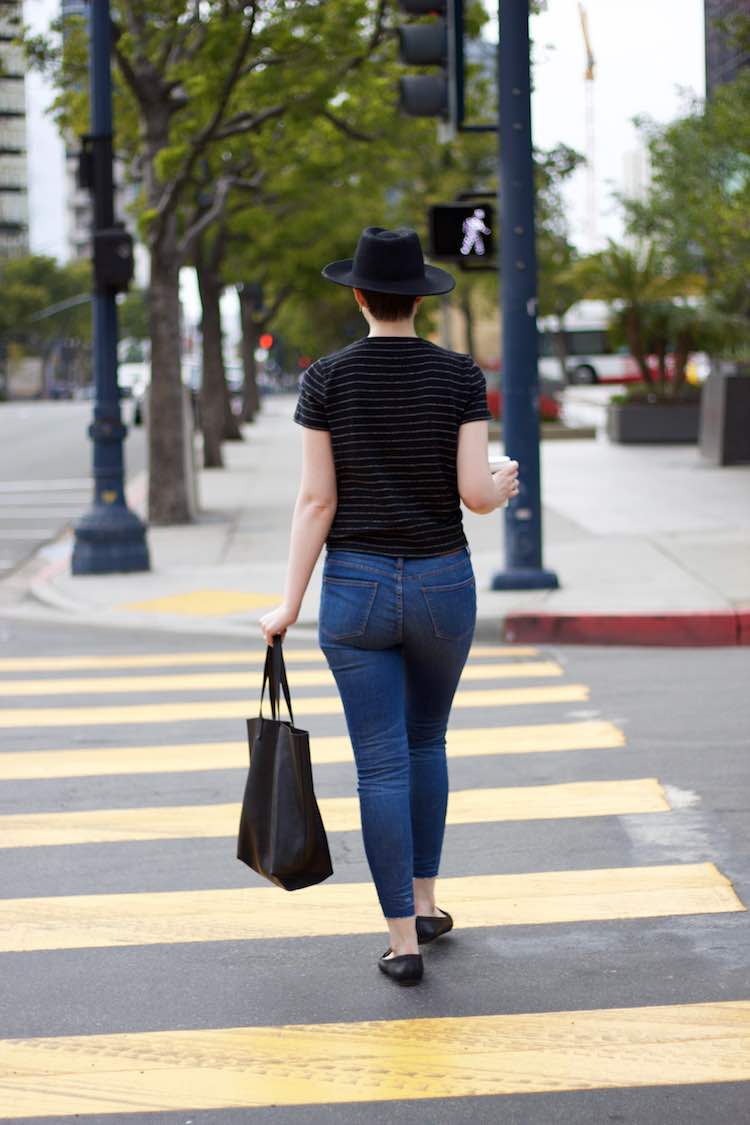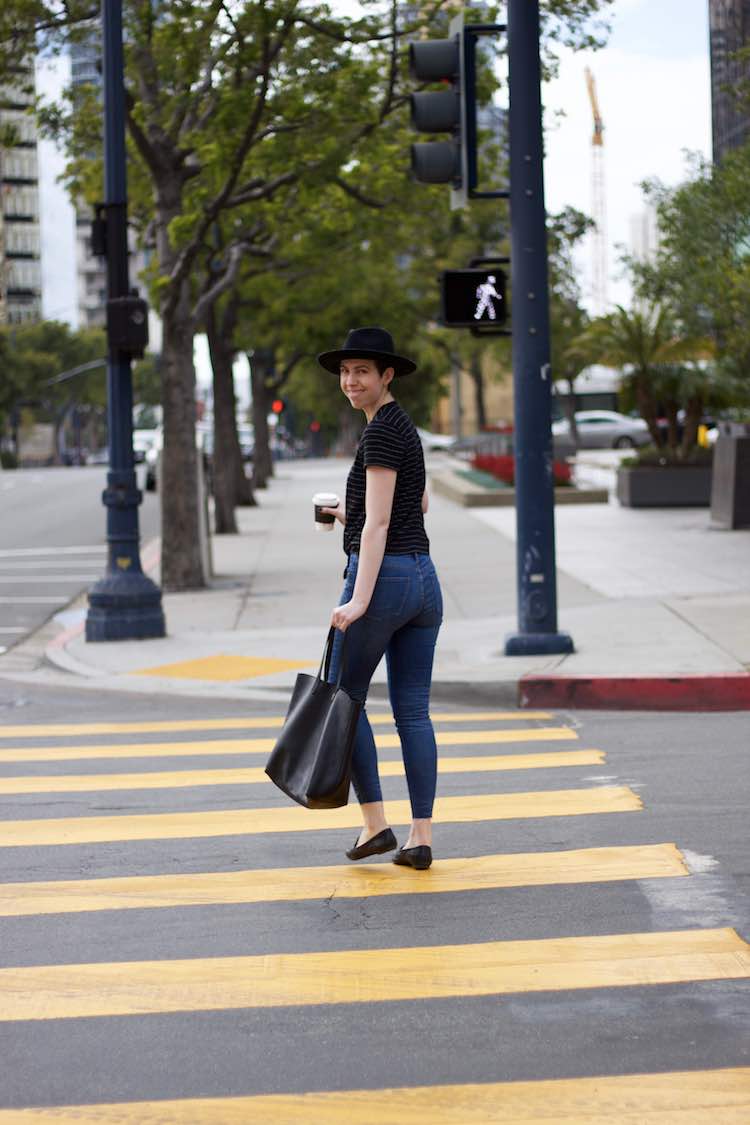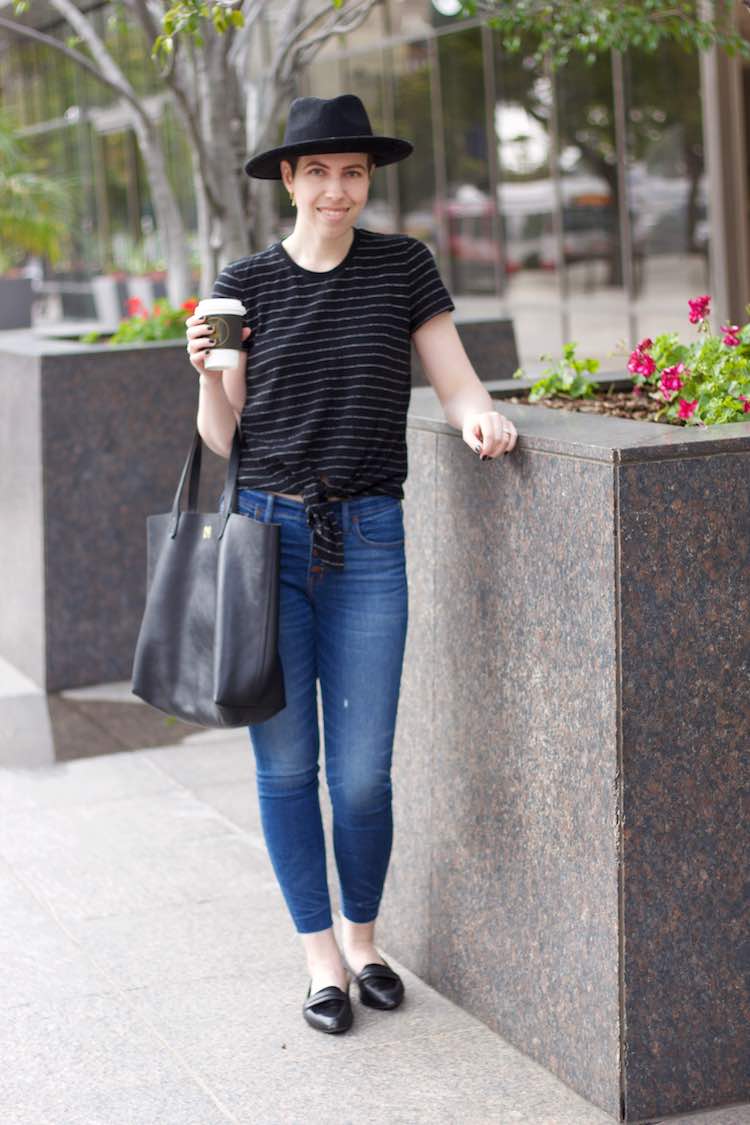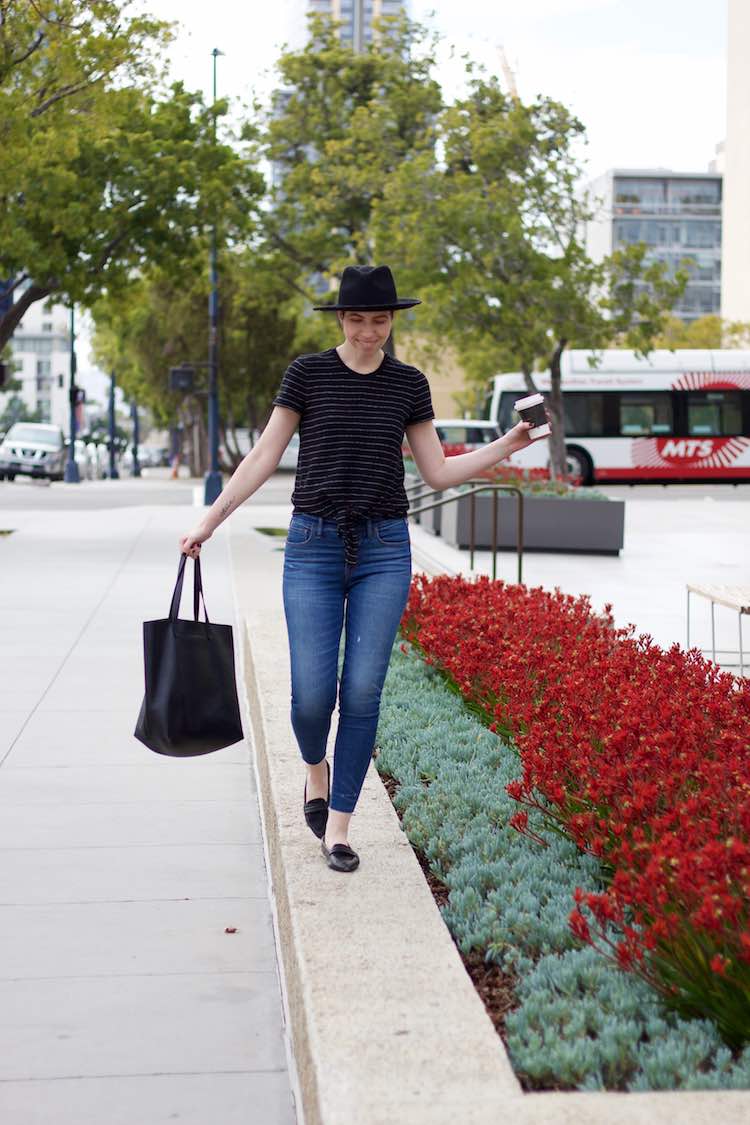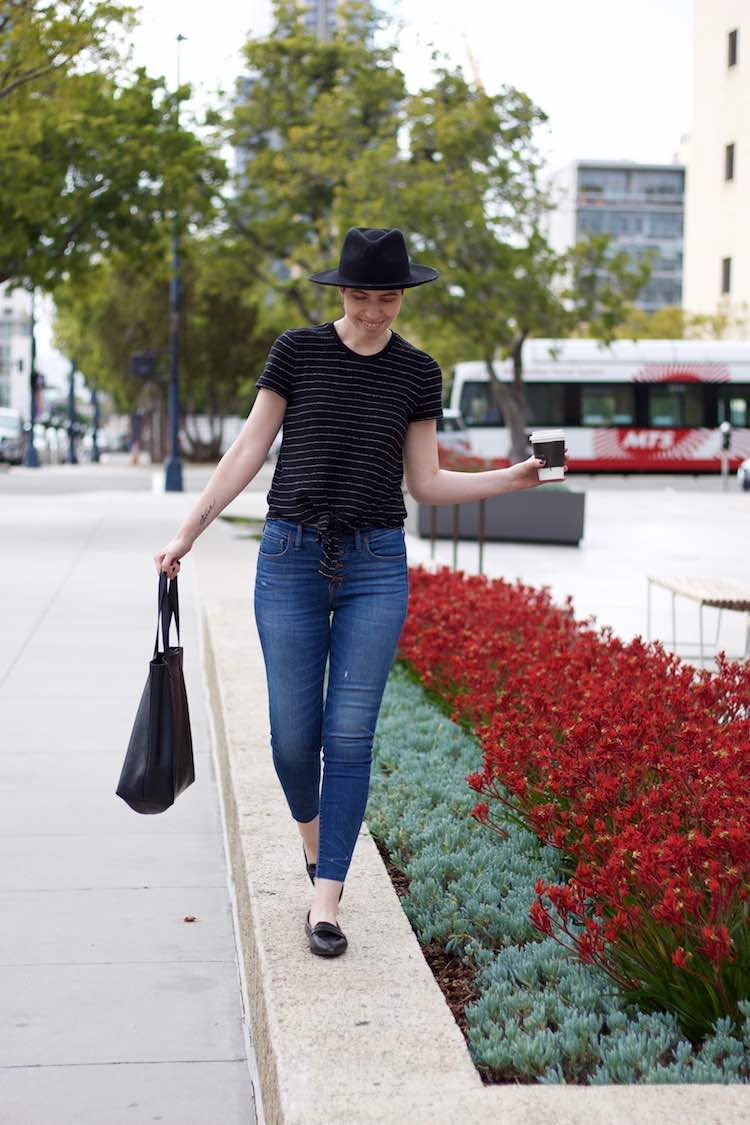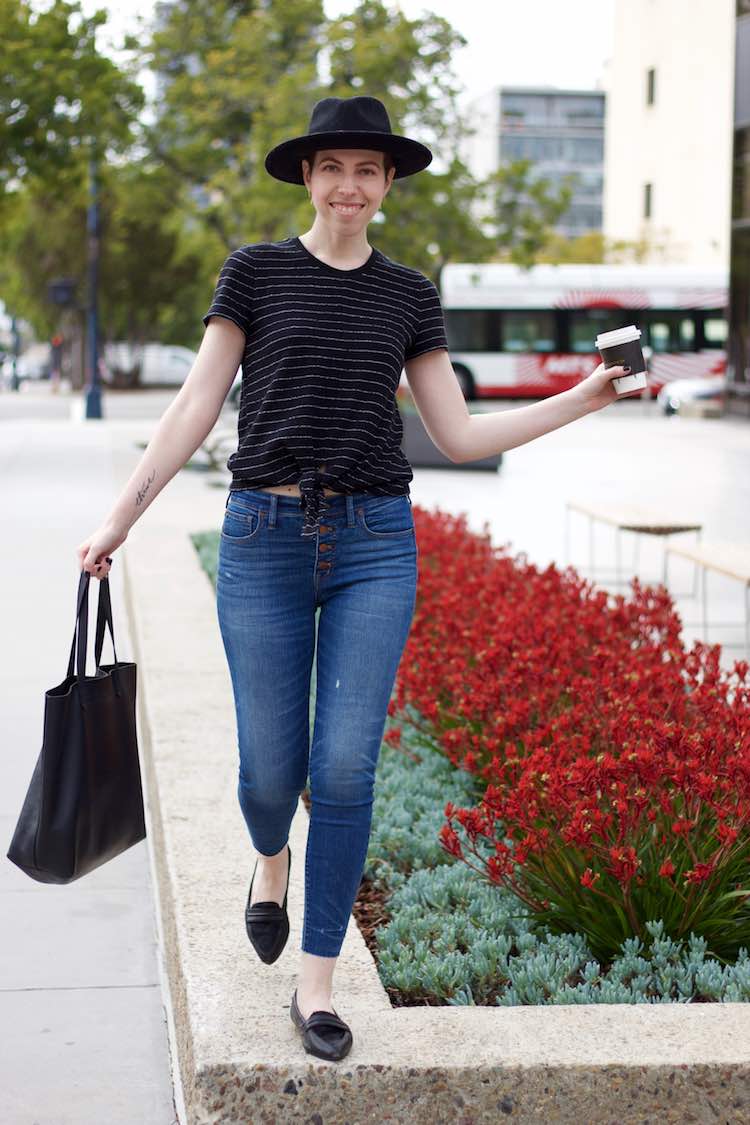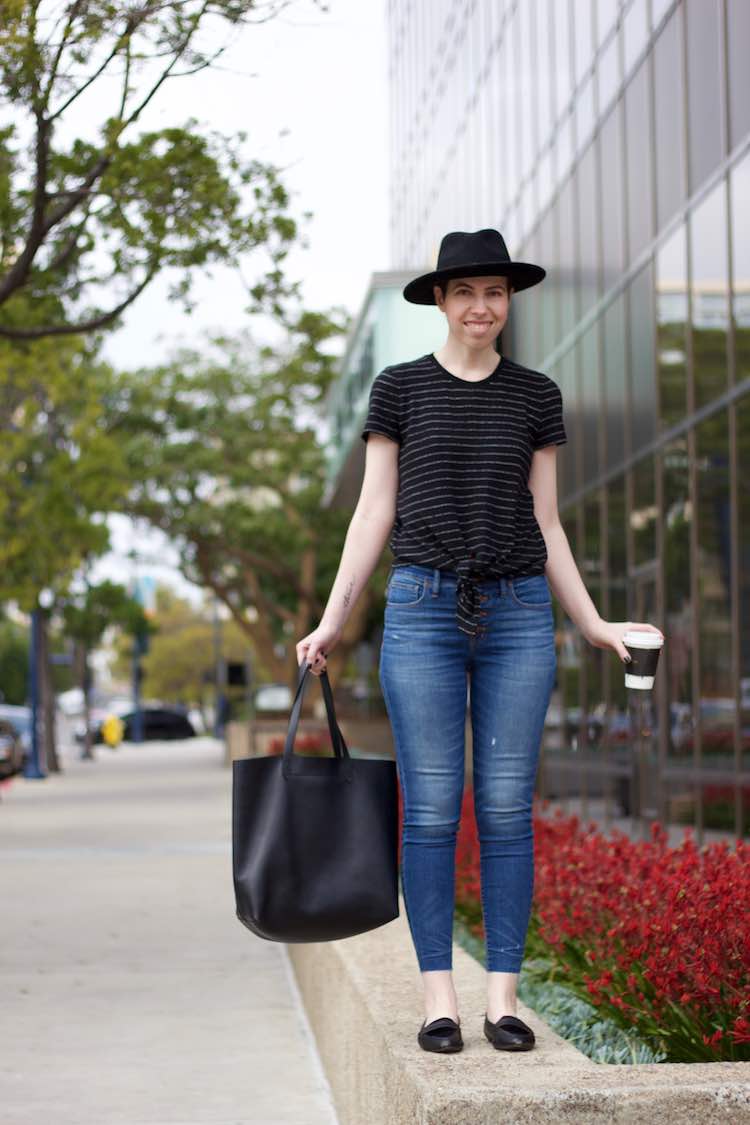 Those of you who know me well, know that I hate going downtown in San Diego. I mean, in theory, I love the idea of it, but I swear, every time I visit downtown, something sketchy happens right next to me at one point or another. I'm always sketchy-adjacent.
I was telling David that even though New York City is way more intense than San Diego, it's also so much more congested, so even if something weird is happening nearby, you're always next to about 500 other people, so it seems less shady.
However, we felt like my blog photos were getting a little stagnant; same location all the time and whatnot. It's hard because we live in a primarily residential area, so even though there's a decent amount of greenery and walking trails, you really don't get that urban feel. Plus, by the time we get home from work, we have about 20 minutes before the sun sets, so we're usually on a bit of a time crunch just to get our photos taken.
So we decided to venture downtown on this particular day and find some good coffee (always a must when we go anywhere) and shoot in a more urban landscape.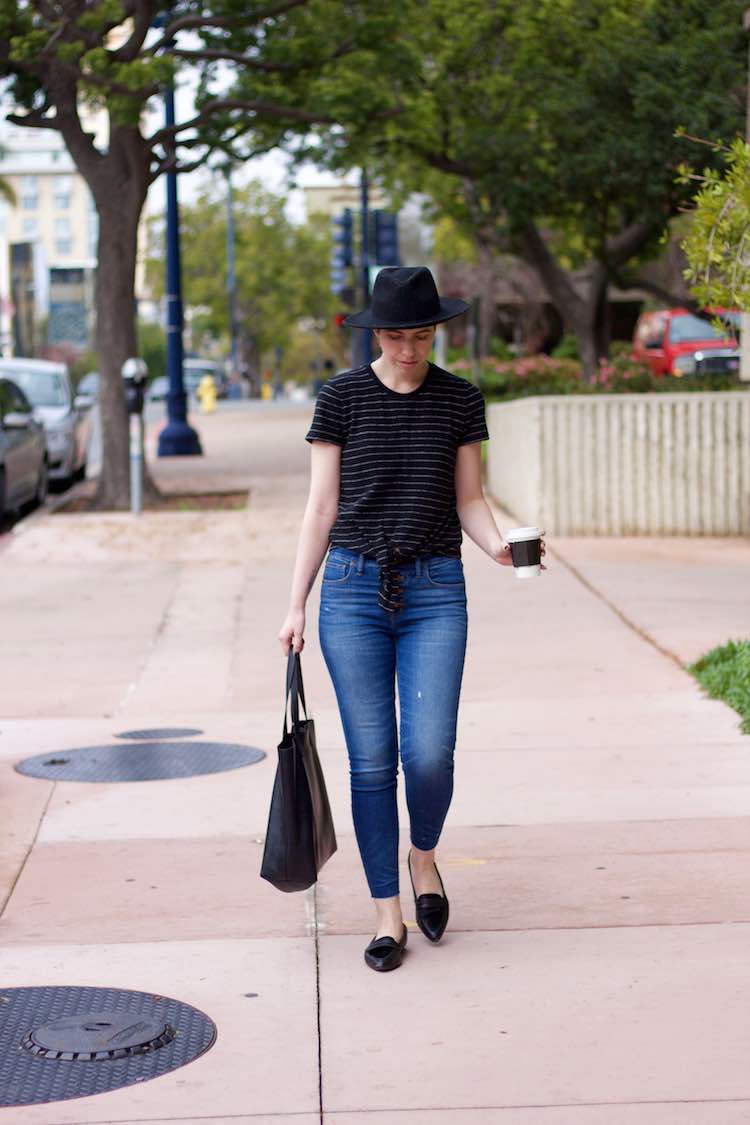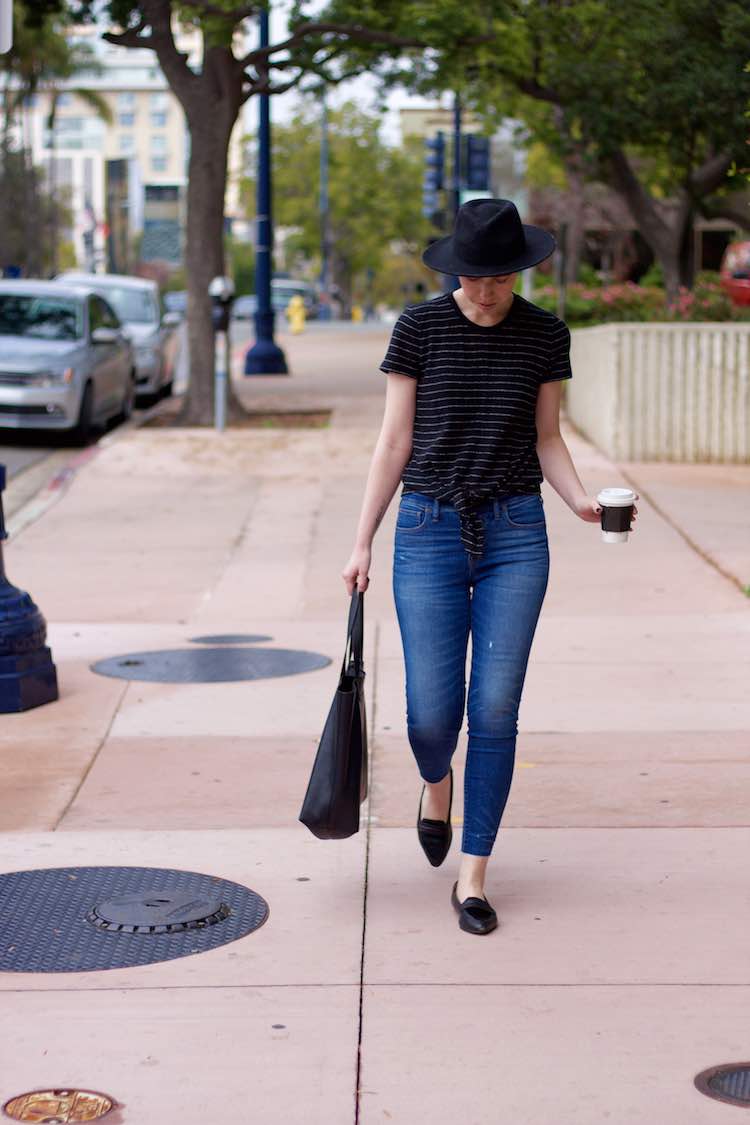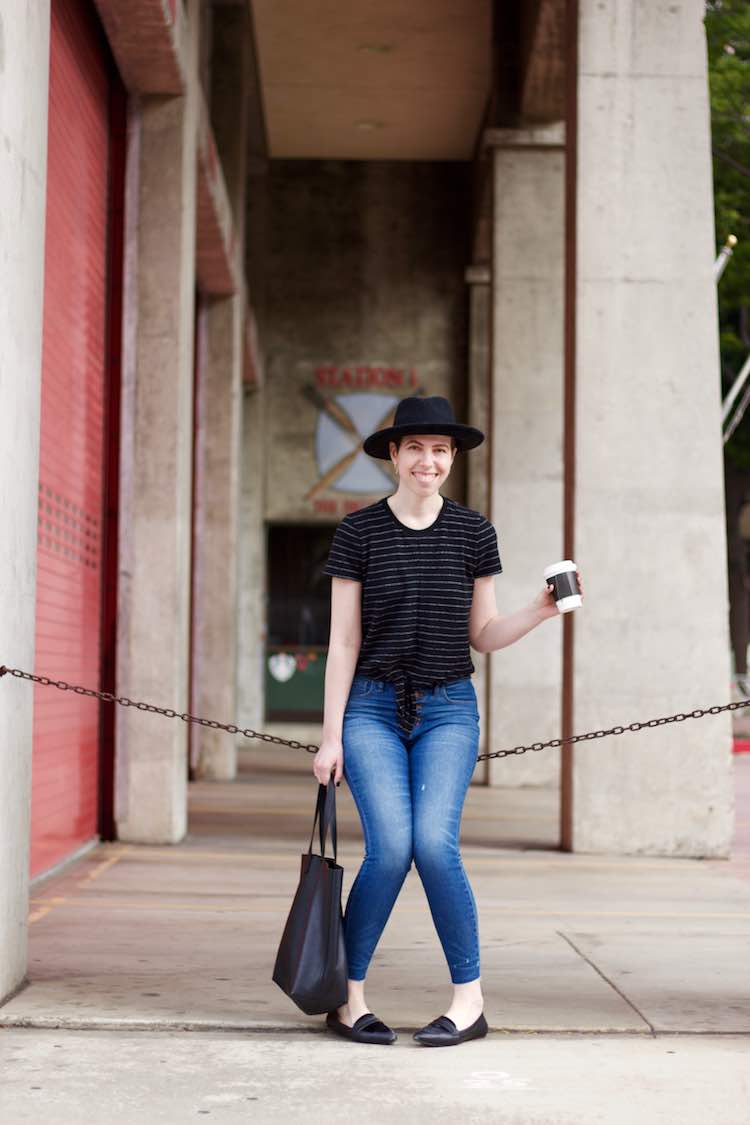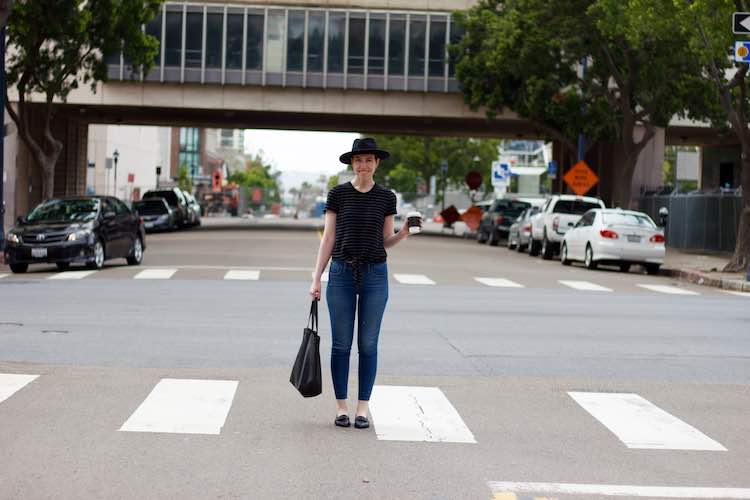 I'm not too familiar with downtown since, as I said, I don't really visit it that frequently, so we didn't have much of a game-plan or agenda.
We pretty much just parked the car (thank you, temporary handicap placard!) and wandered around, snapping photos of any place that seemed cool to us. I should preface this by saying my "cool" bar is set pretty low, s even just being in a novel location helped to get the creative juices flowing a bit.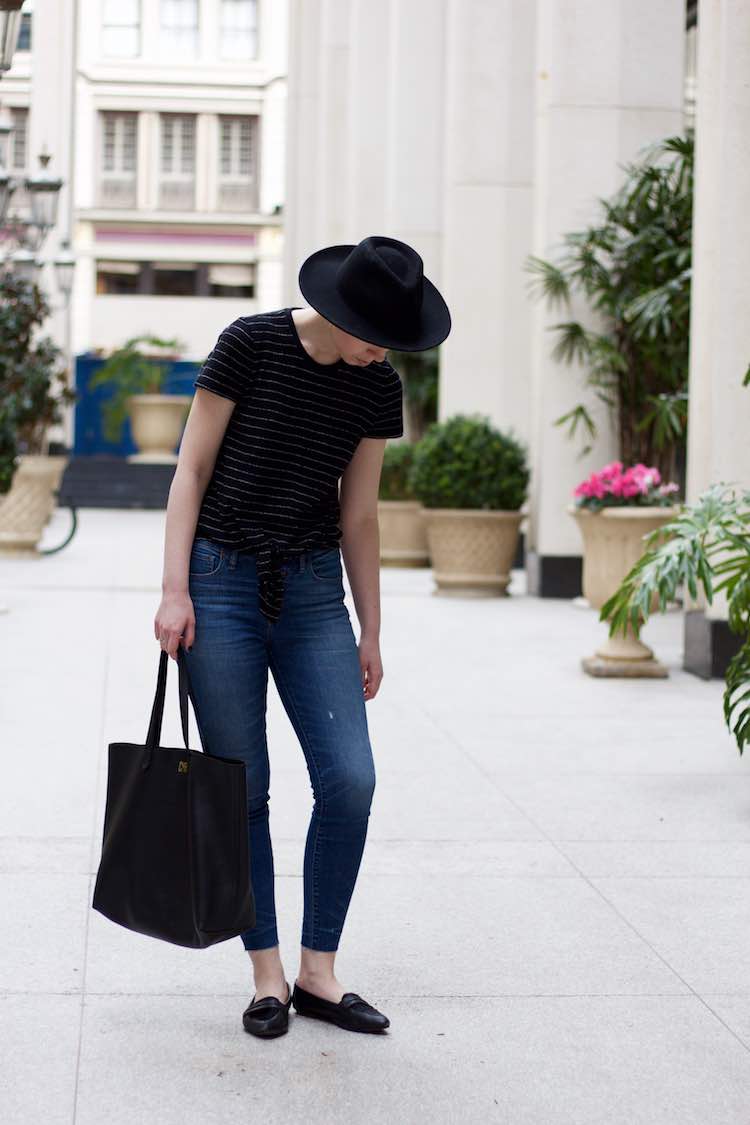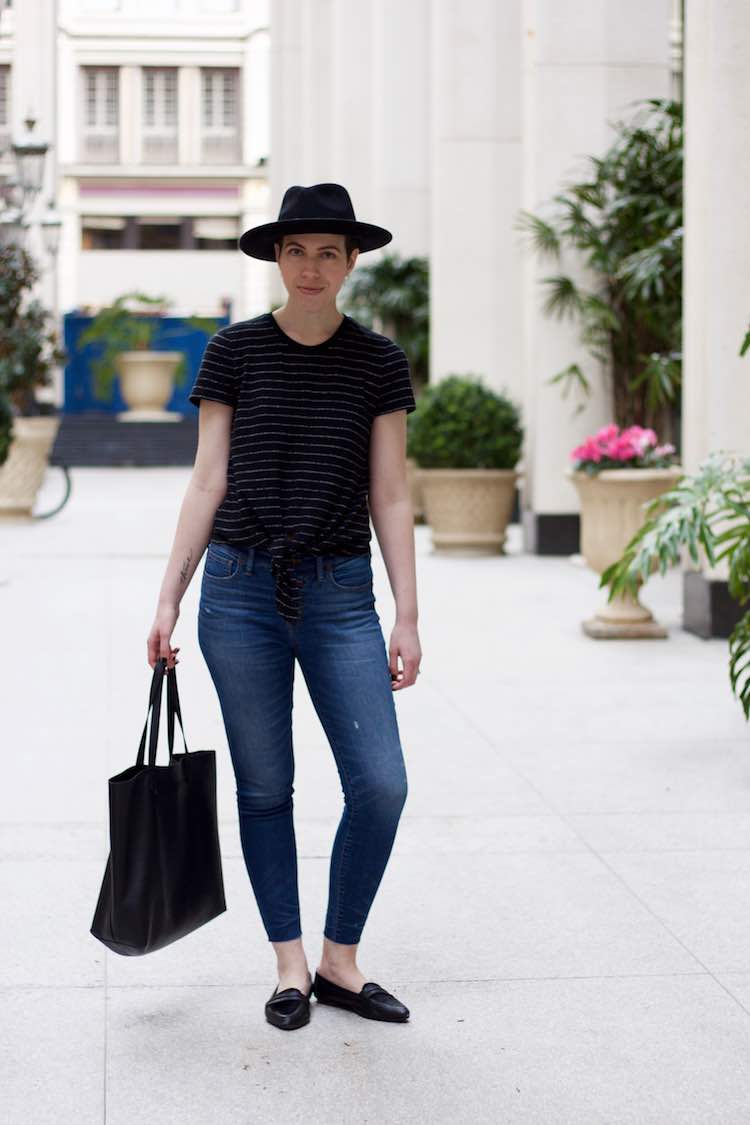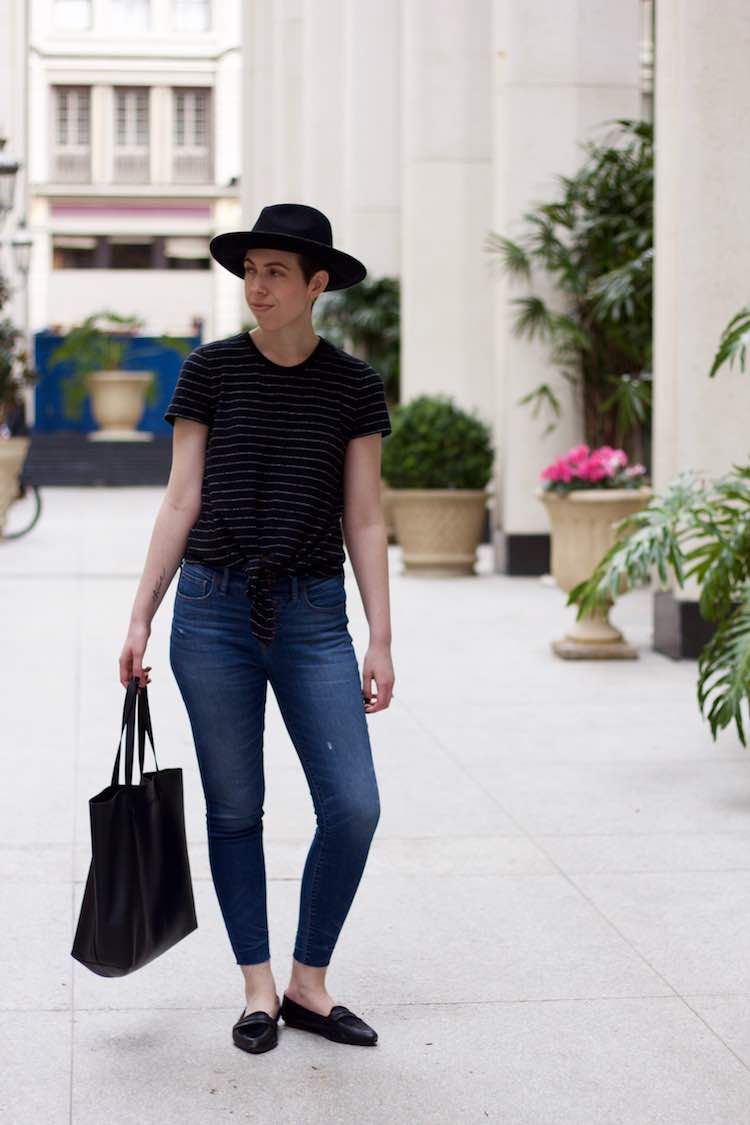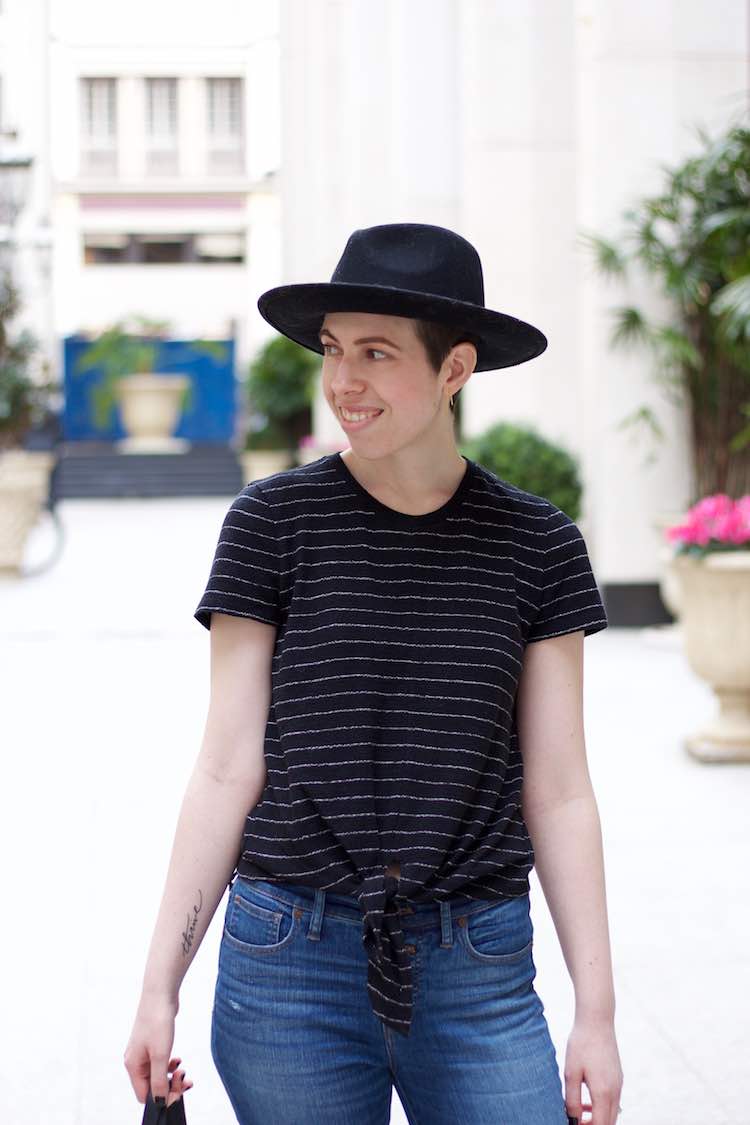 After a little while, I had had my fill of city venturing and we started heading back to the car.
However, before we made it back, we happened upon a group of women in brightly colored tulle skirts piling into a car right outside of a hotel. I was intrigued, so we headed into the lobby. And I'm really glad we did, because, let me tell you, that place was beautiful. Honestly, I didn't even pay attention to the name of it as we walked through the massive swinging doors.
We crossed the threshold into parties of pearl-laden women sitting around linen-draped tables sipping tea and snacking on finger sandwiches while a harpist plucked away at her instrument in the background. It seemed as though we had stepped into another time and place altogether. I felt slightly underdressed in my edgy all-black attire, so naturally, we thought it appropriate to take photos inside for the striking juxtaposition of it all.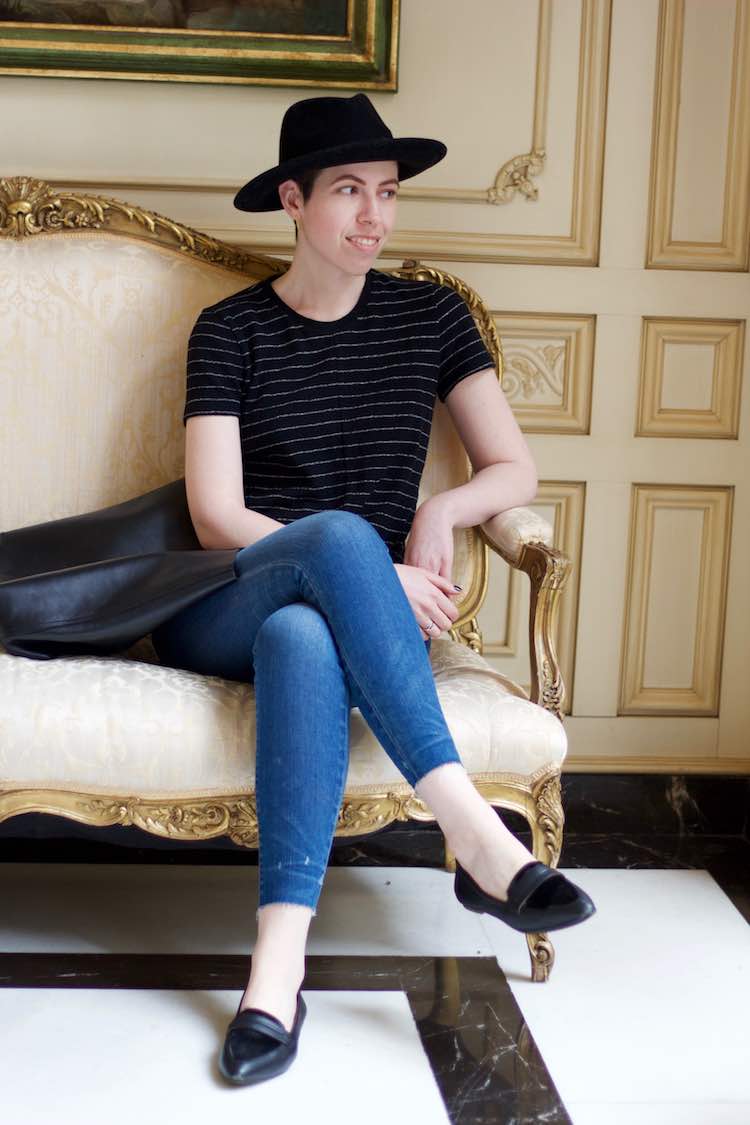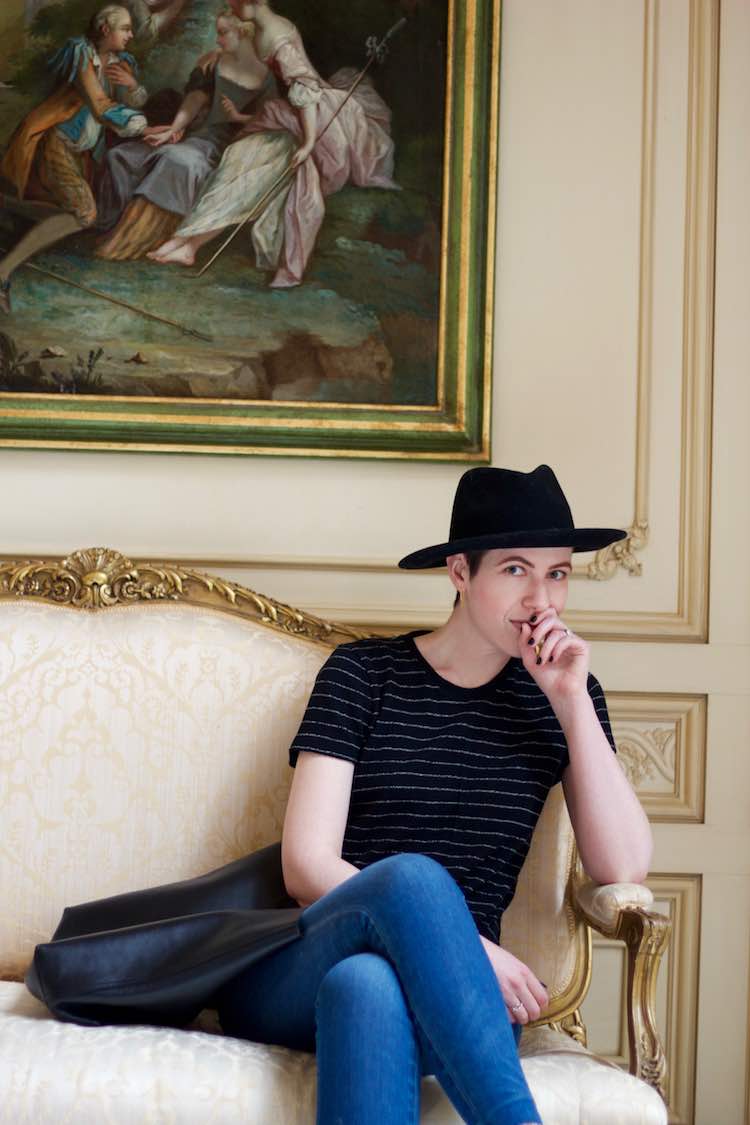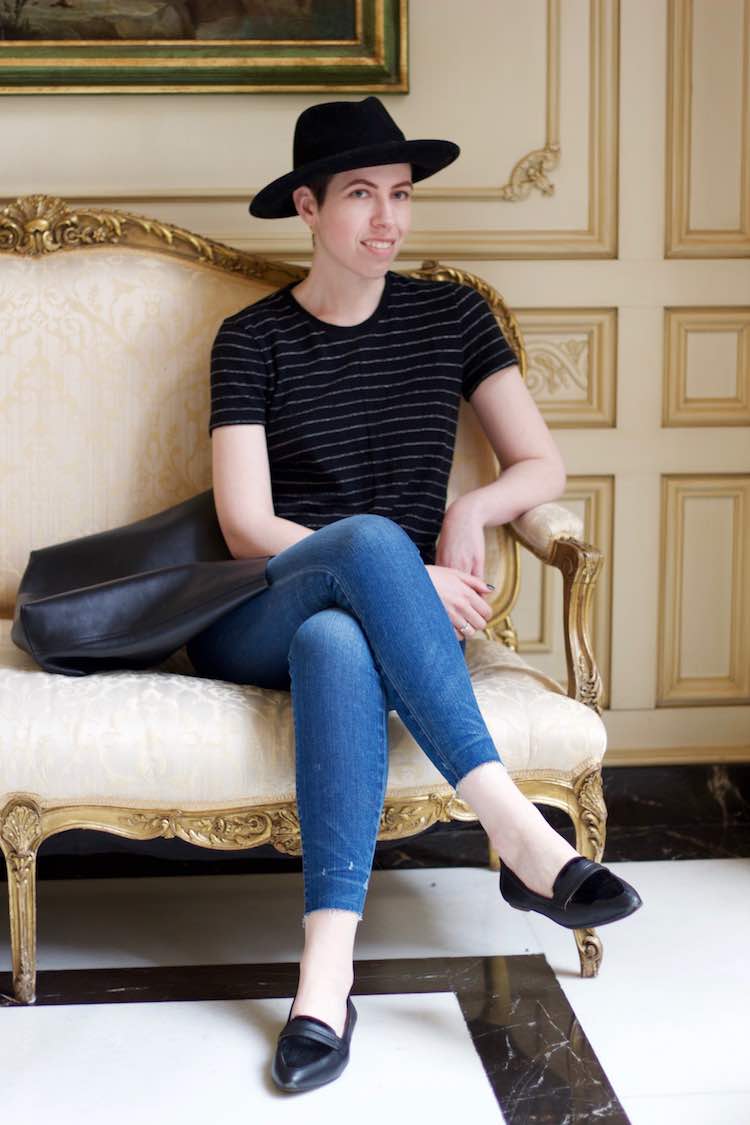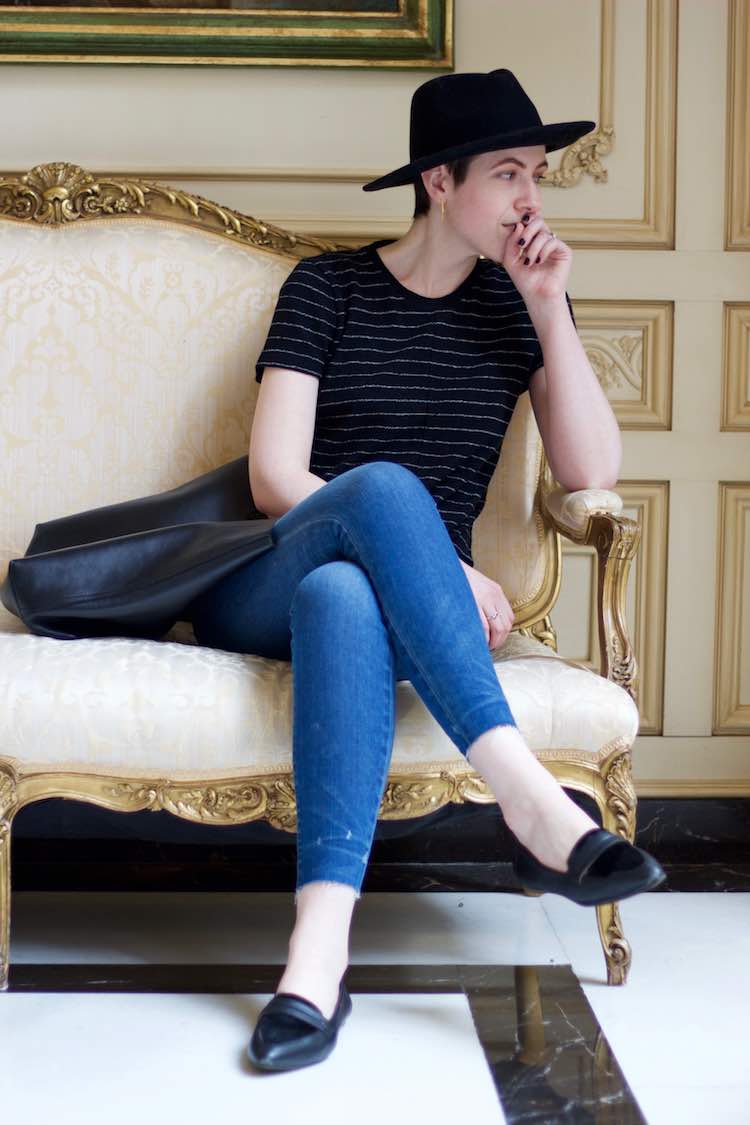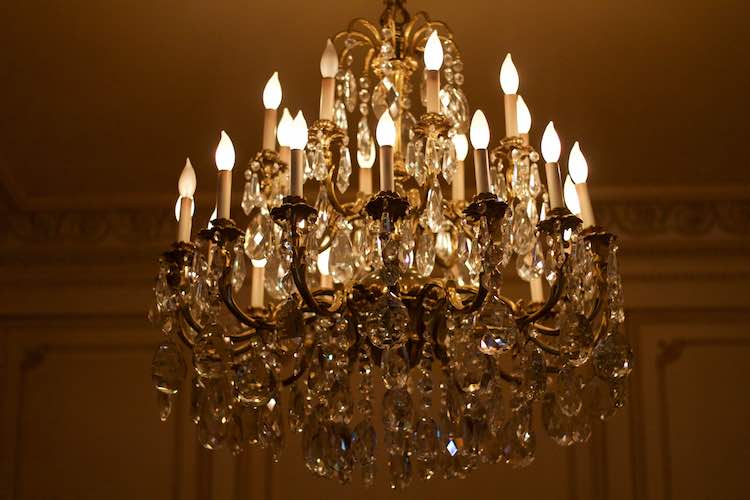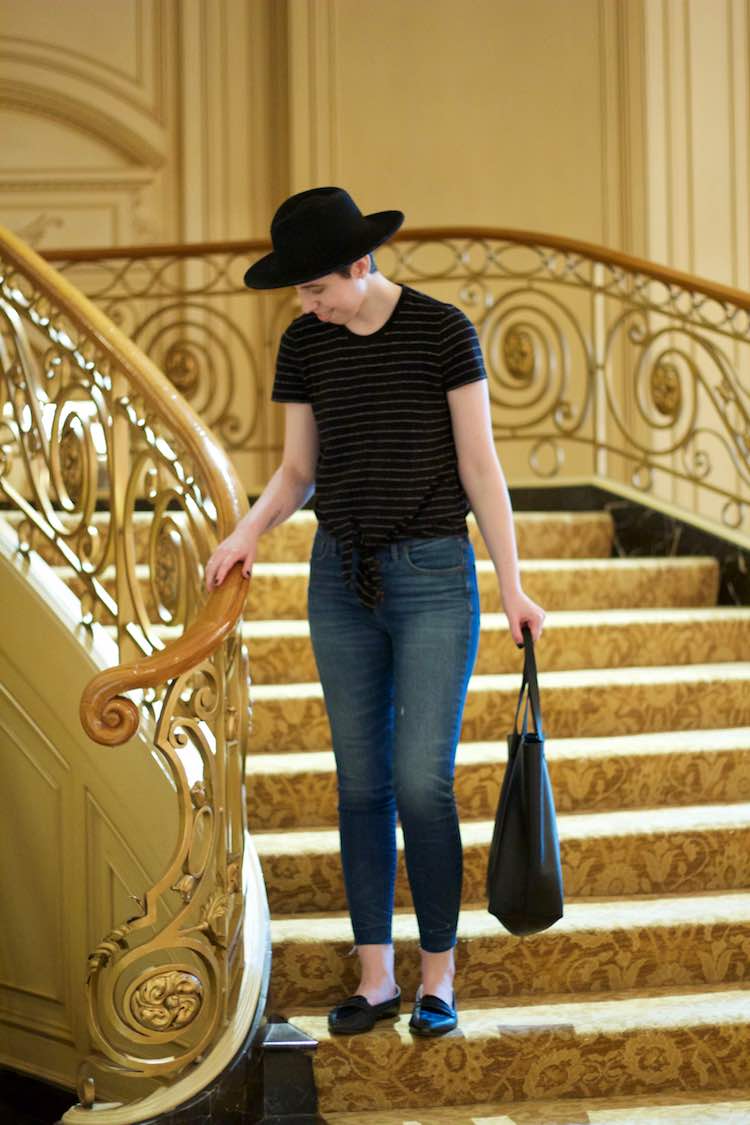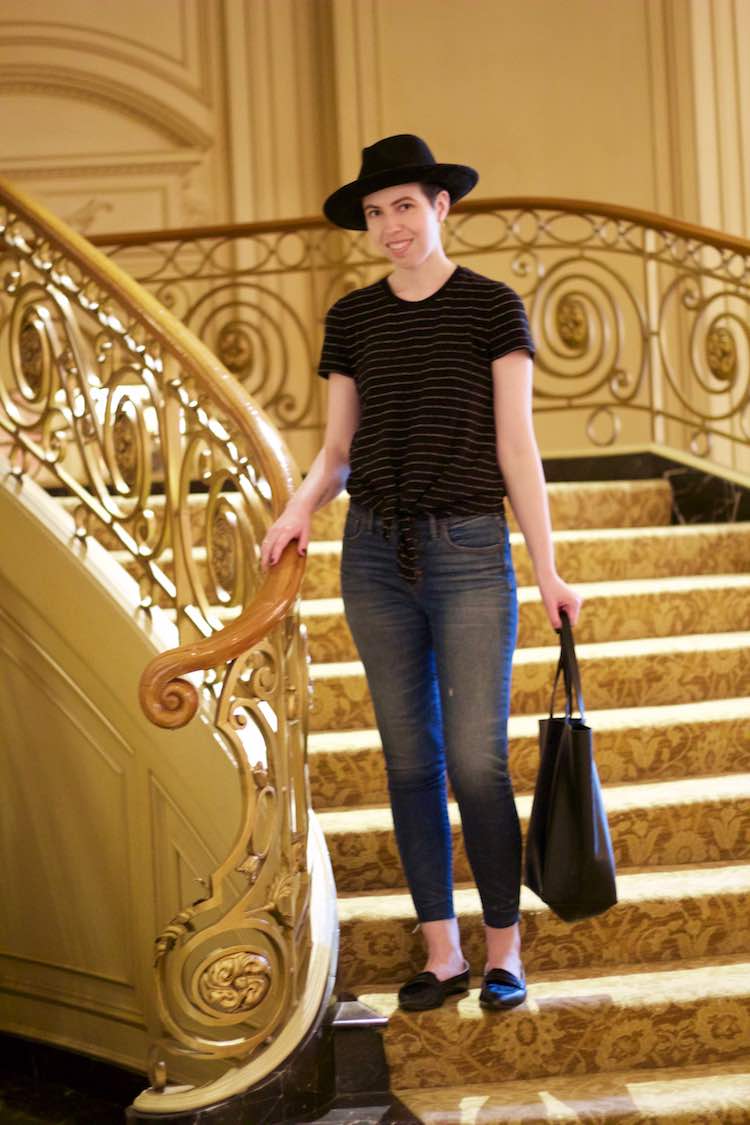 Fun fact: I also really wanted to get a photo with a red trolley zooming past me in the background, but this was the best we could do. At one point, I started chasing after it, but then logic got the better of me and I remembered that I couldn't outrun a trolley. This photo last photo was taken at about that point.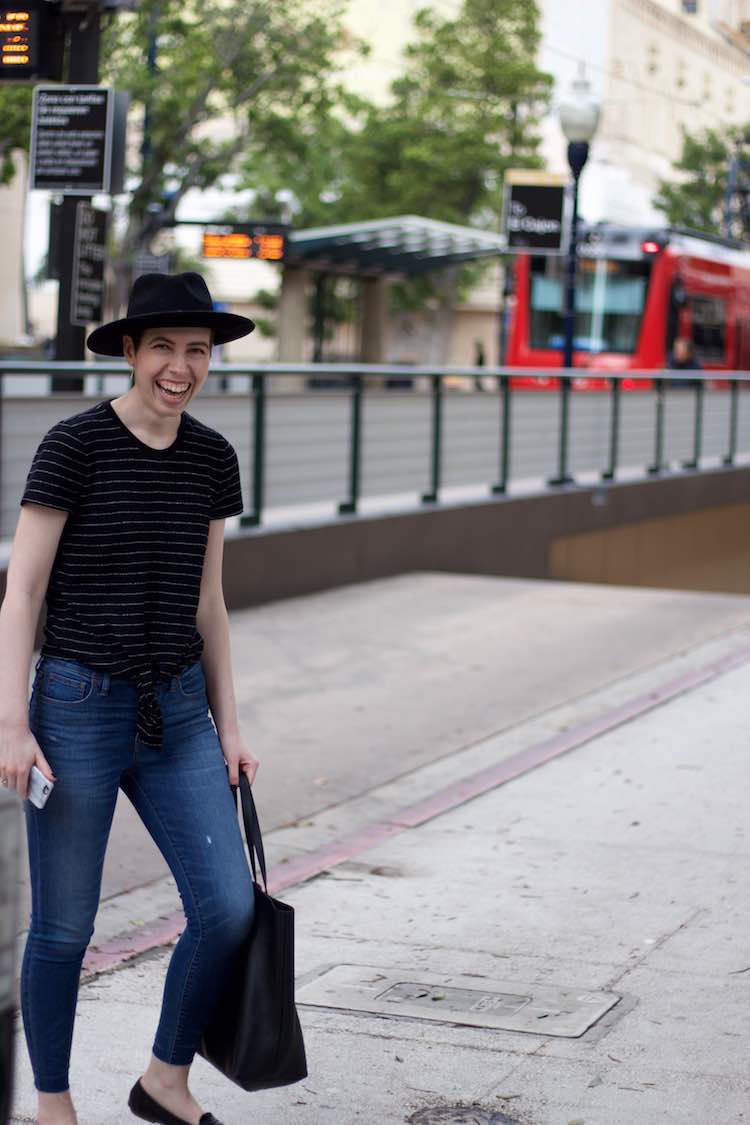 All in all, a fun afternoon spent traipsing around the city, but I'm definitely grateful not to live in the heart of all the hustle and bustle. As much as I like to think of myself as edgy and urban, I'm a total sucker for suburban life and early bedtimes.
Hope you all have a great weekend!