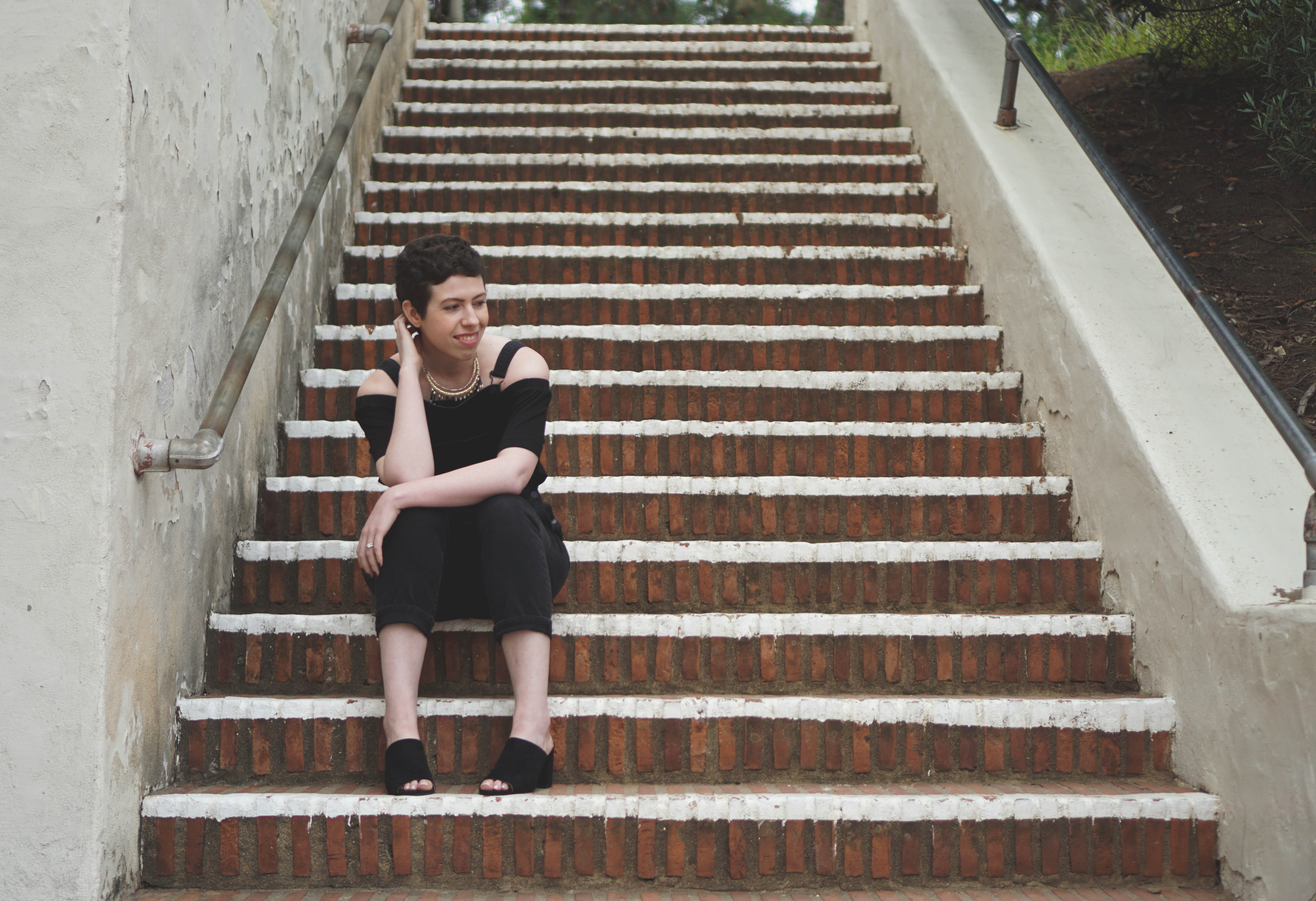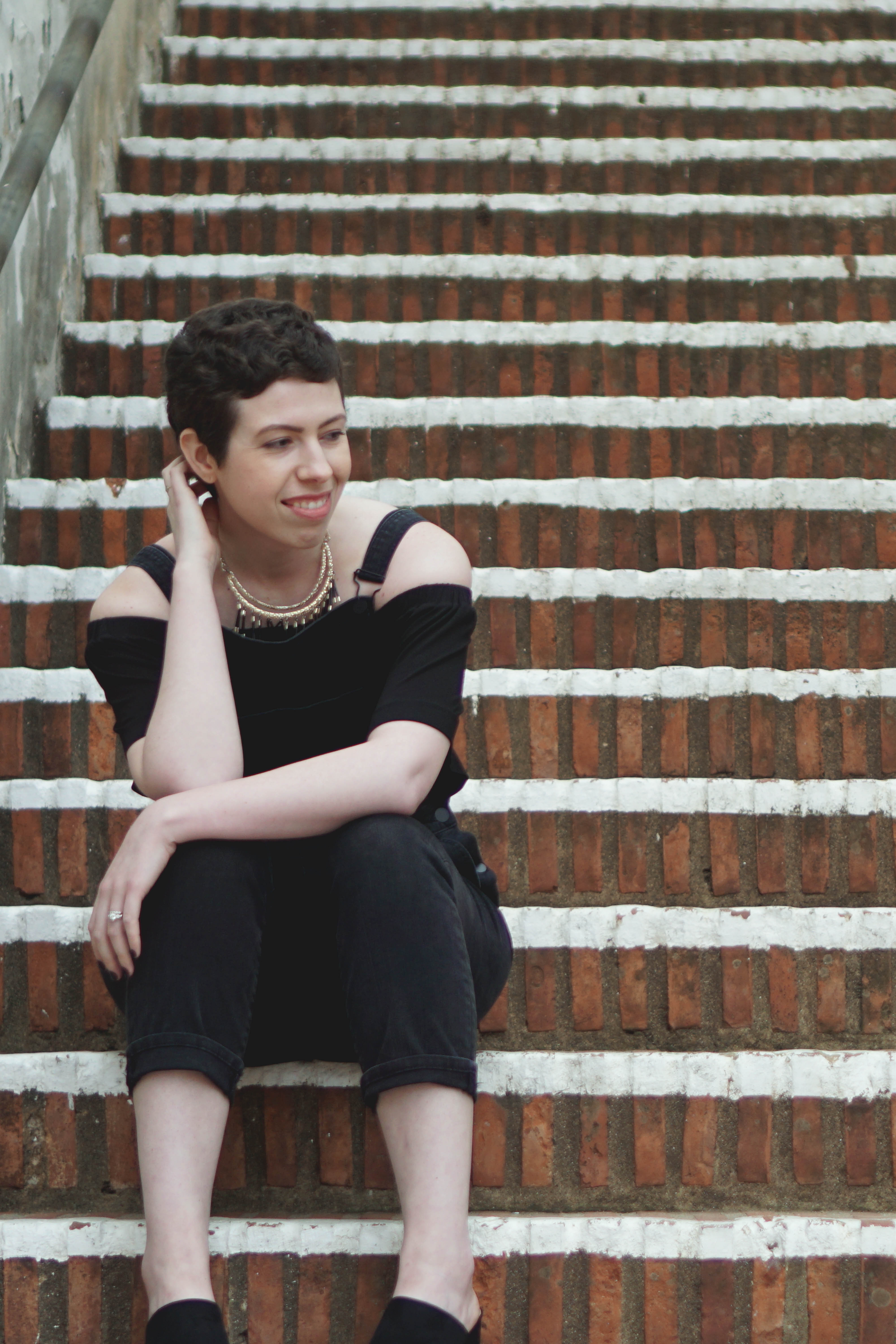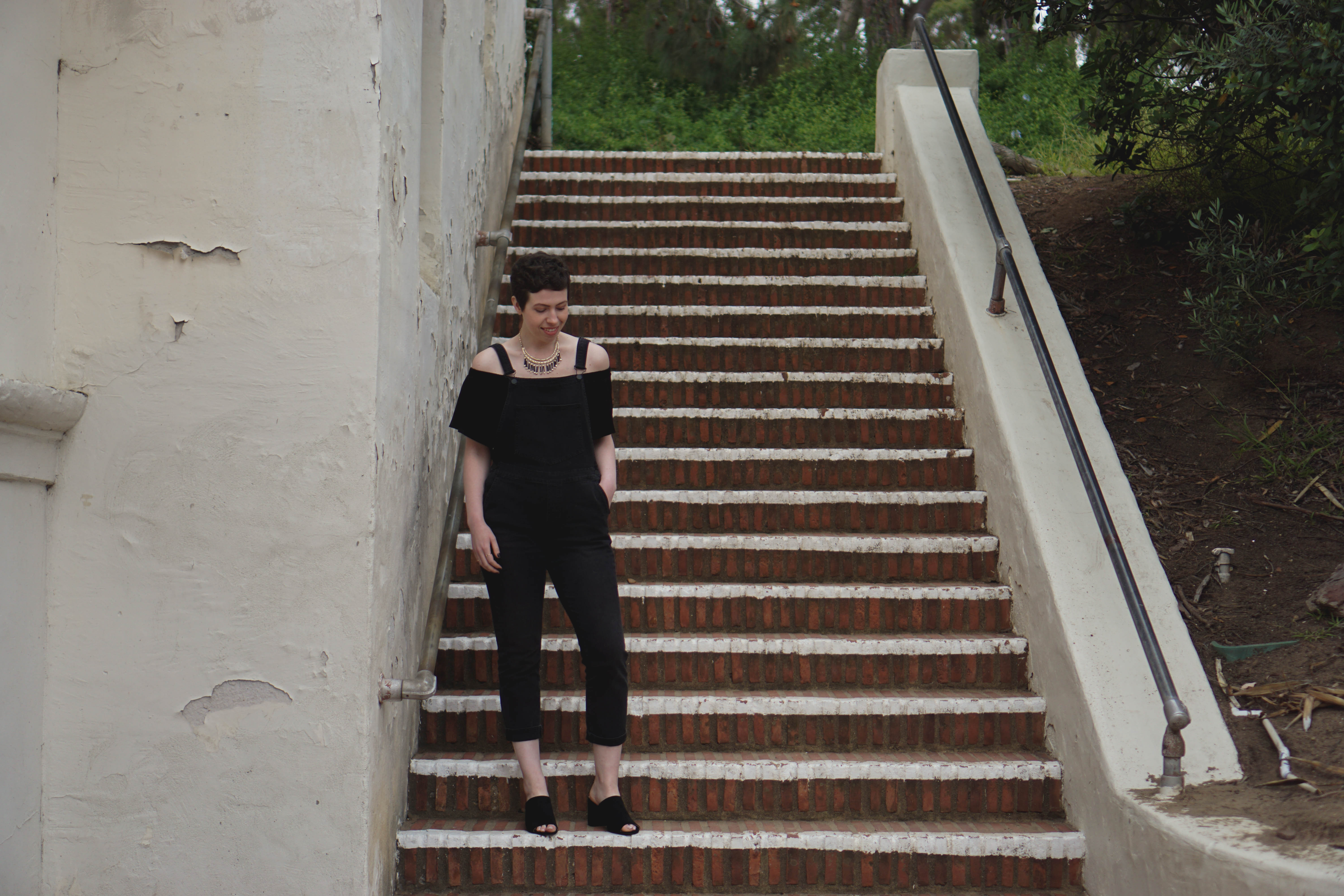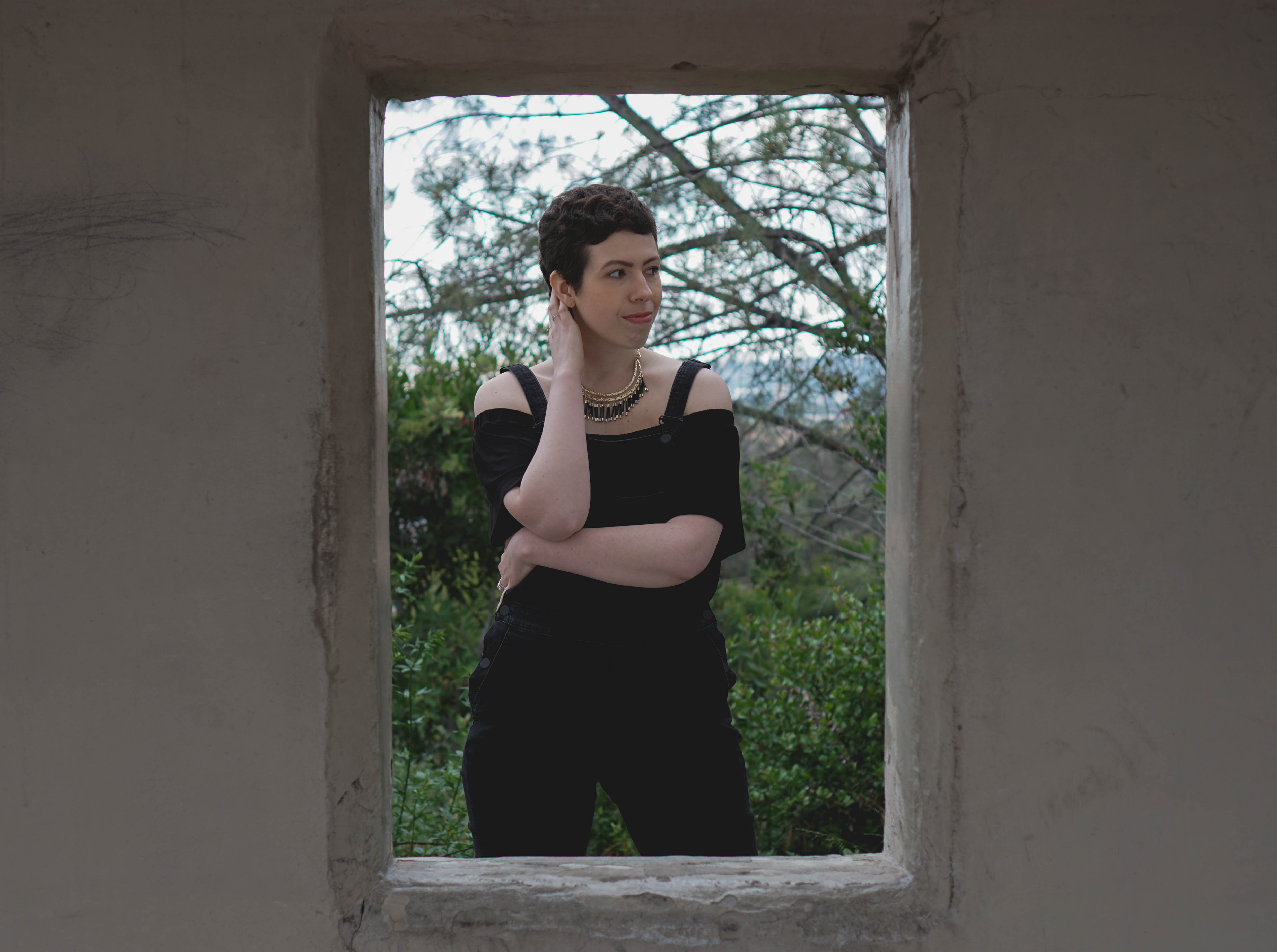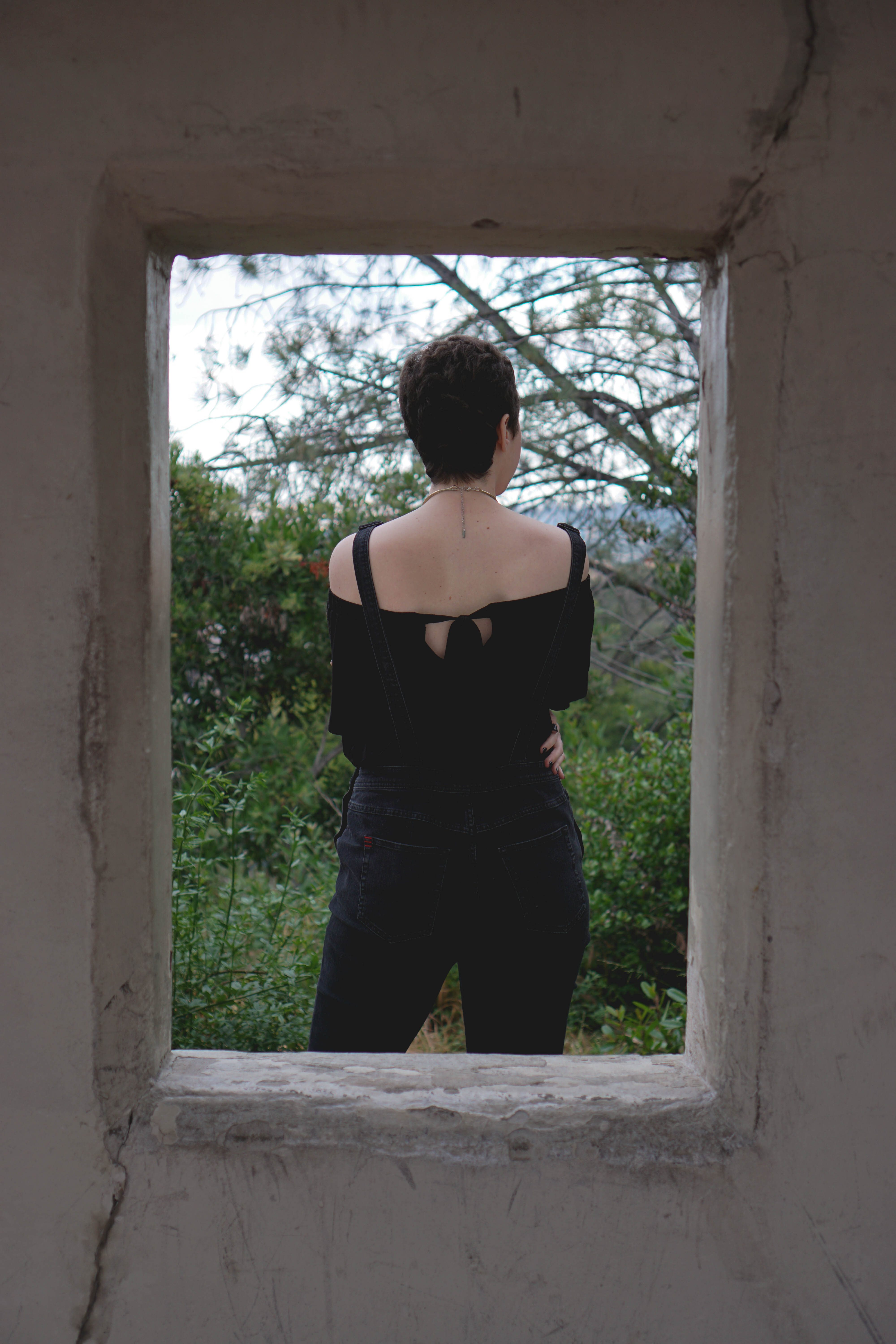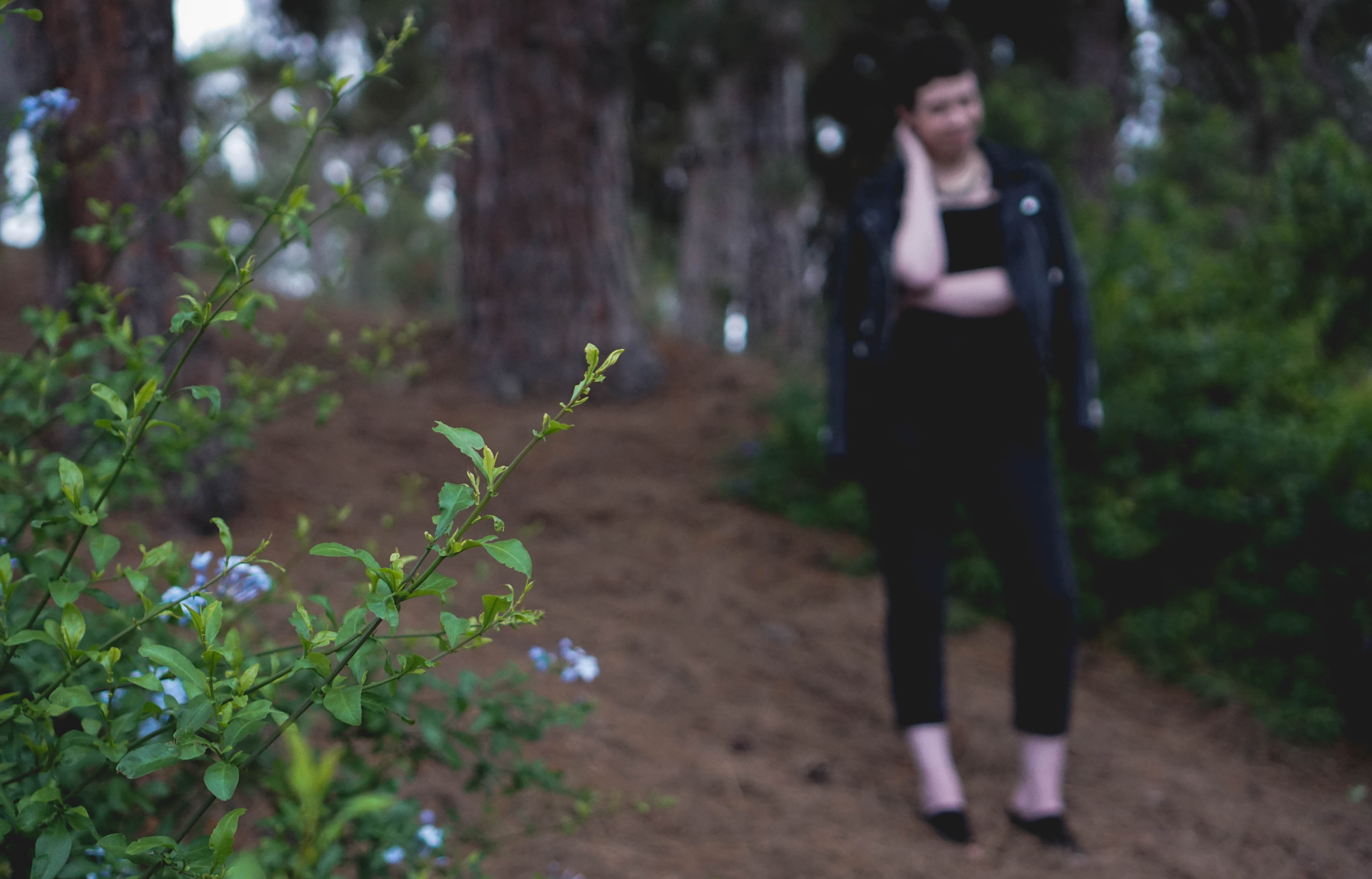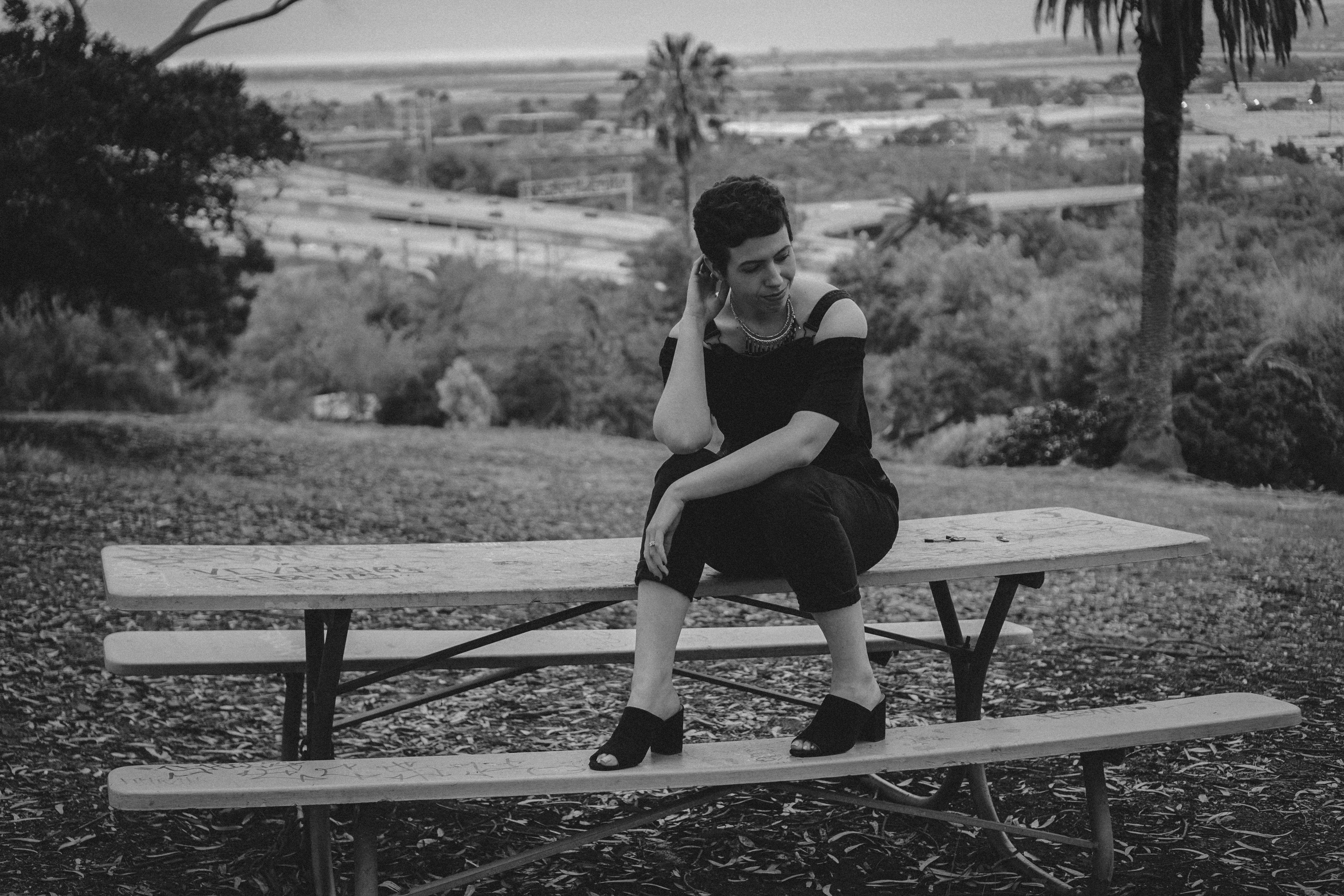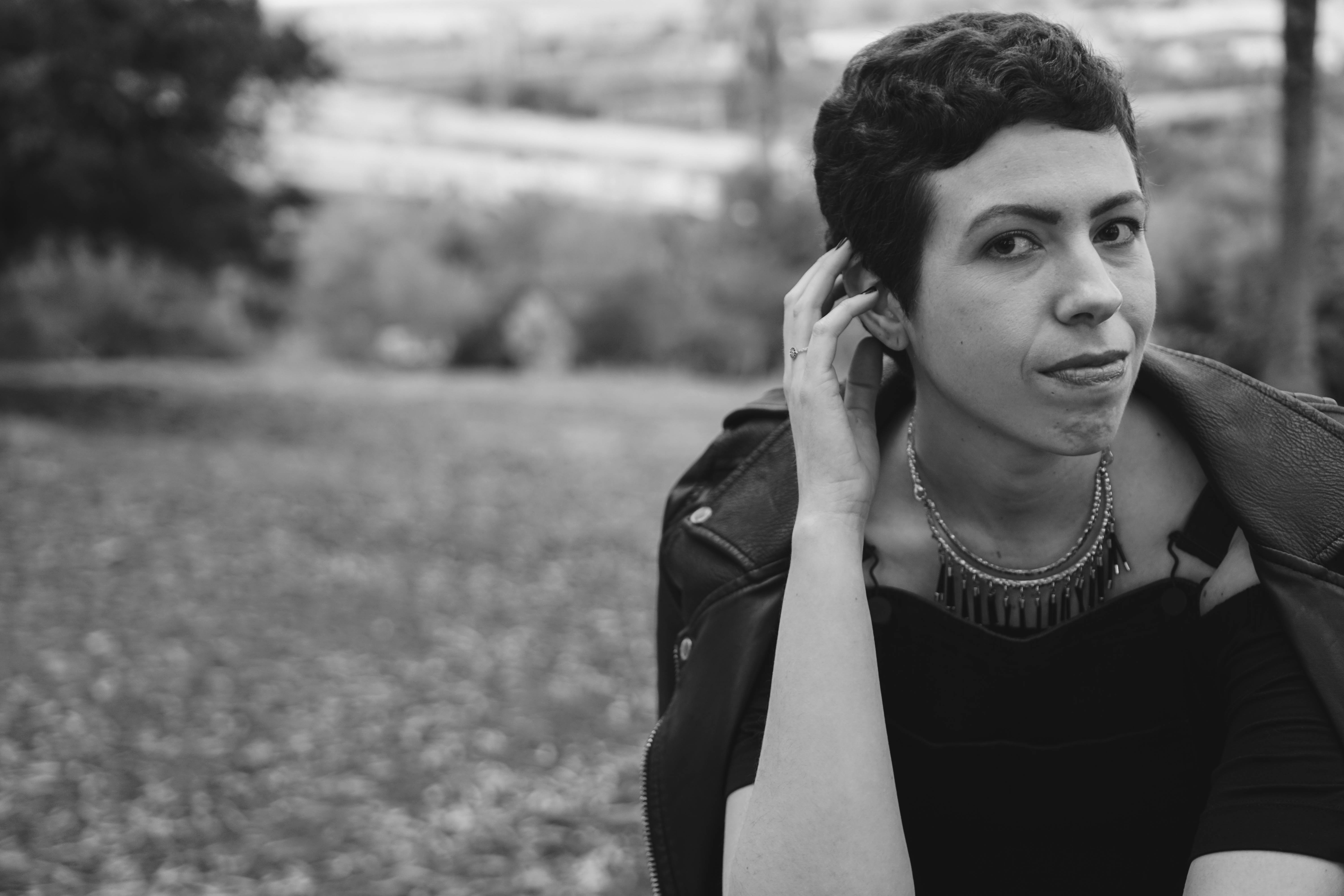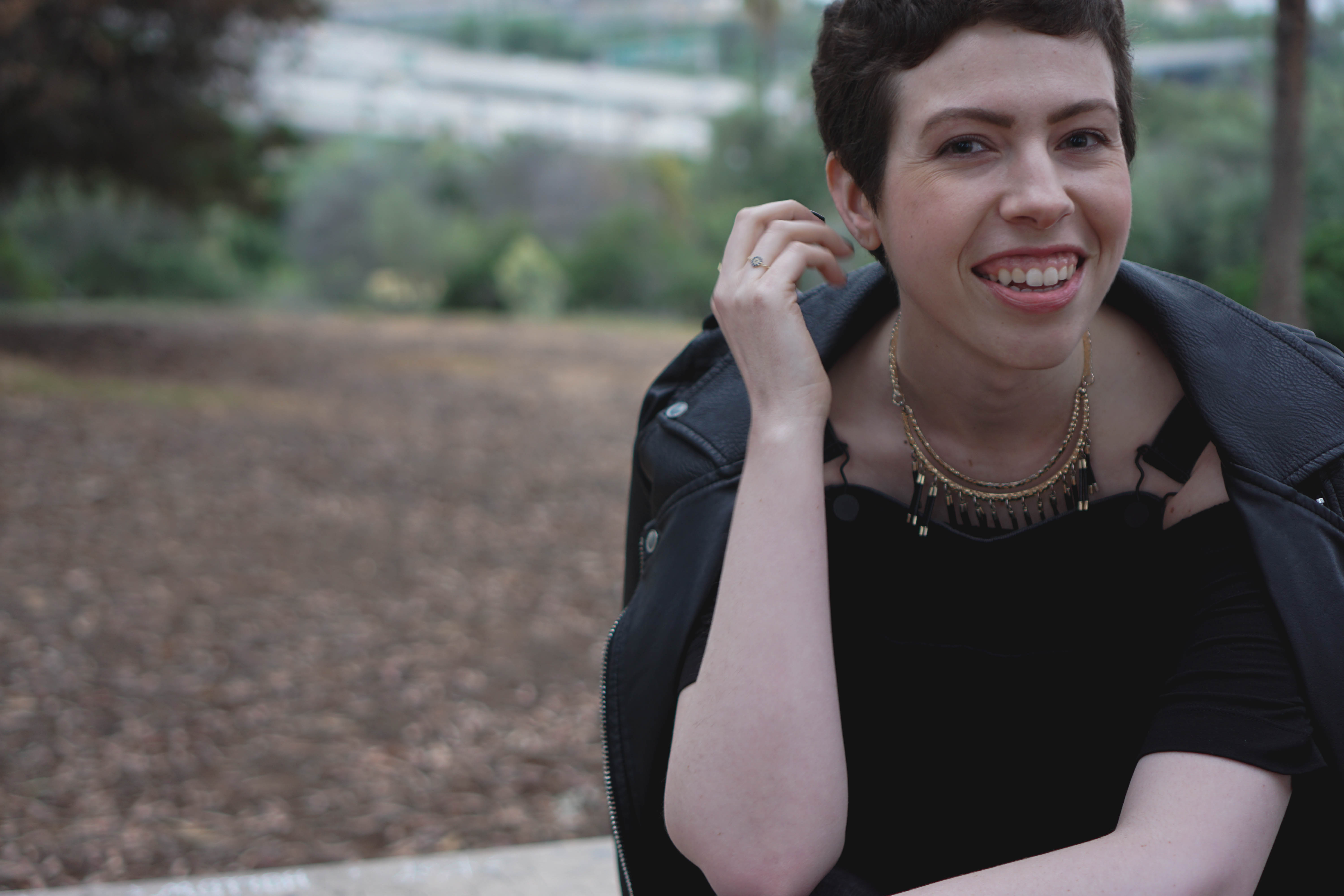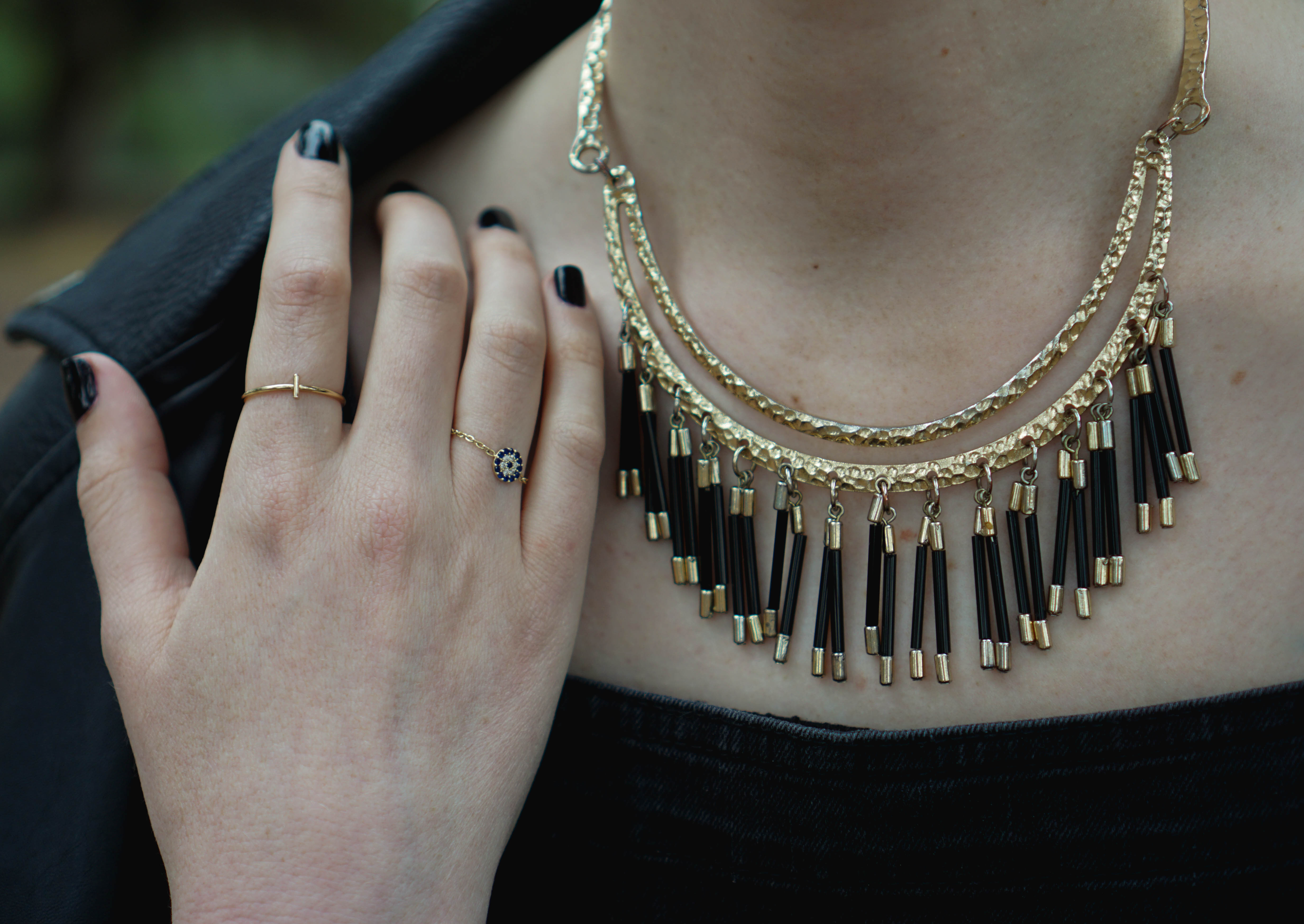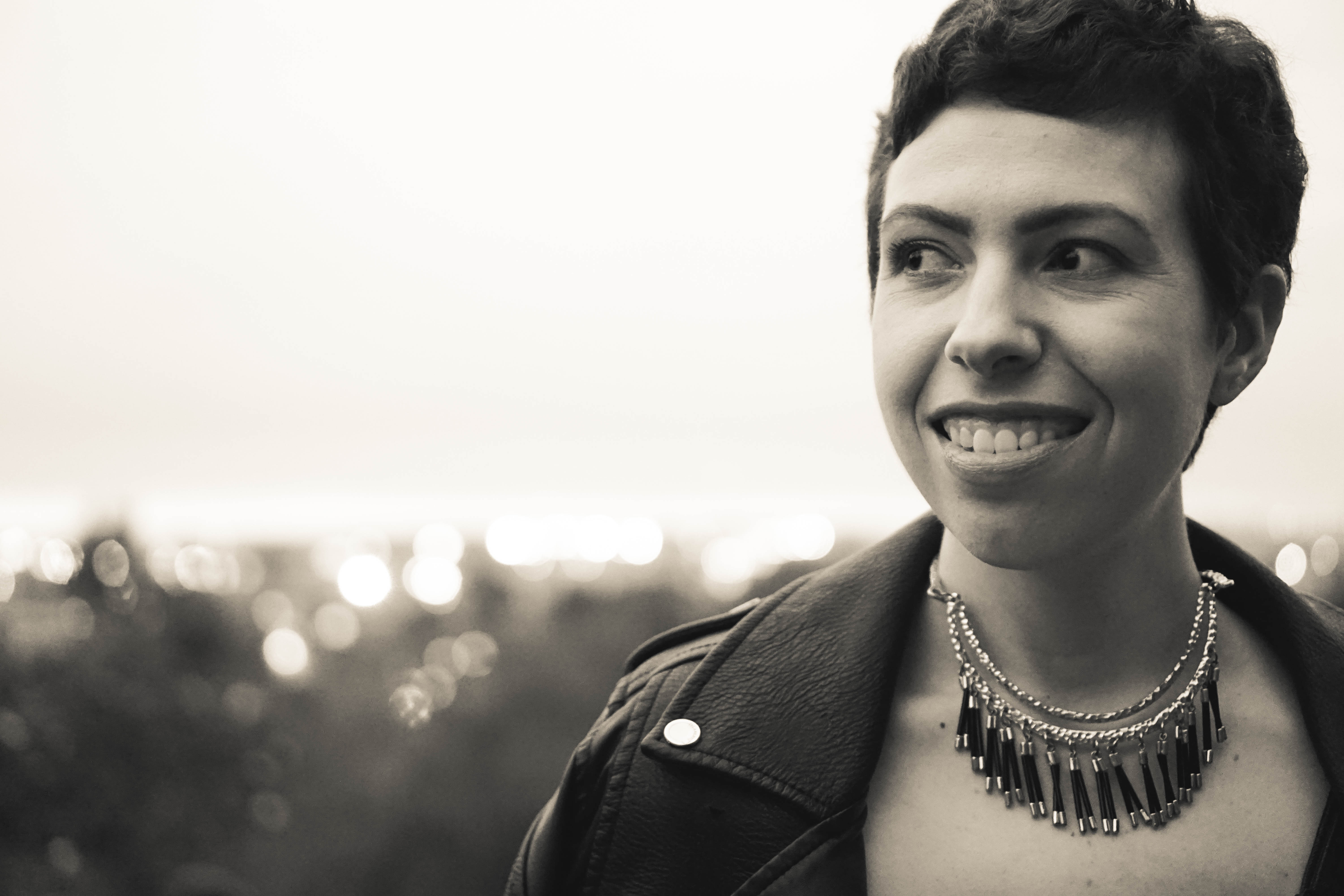 Top: Loft; Overalls: Urban Outfitters; Shoes: Target; Necklace: Jewelmint (old; <a href="<a href="similar); Rings: Index finger- Oak + Fort (old; similar; Ring Finger- Talia Naomi
Disclosure: This post contains affiliate links, which means that if you purchase a product through one of my links, I make a small commission.
(Photos by Jessica Mazza)
Last week, I had the pleasure of getting to do a shoot with my friend, Jessica, whom I've known since middle school. When I think about how many years that is, I start to feel old.
We decided to meet at Presidio Park to shoot around sunset. Side note: If you live in San Diego and have never been to Presidio Park, do yourself and favor and go. It's this hidden gem of a place perched right above Old Town with spectacular views of the city.
Jessica had me pose in a few different spots. There were so many cool areas, I had a hard time narrowing down to just a few photos. Also, fun fact: I basically went off-roading in these shoes. This from the girl who, just over a year ago, wouldn't even wear heels. That's progress.
To finish out the shoot, we got a few dramatic shots of the city lights, just after the sun had set.
It was really awesome getting to work with a new photographer. I love David's style of photography, but sometimes it can be nice to change things up. Plus, every artist sees things differently, so you really get a fresh perspective. You can definitely keep an eye out for some more fun shoots with Jessica.
Hope you have a great day and as always, thanks for stopping by.