Put Your Best Face Forward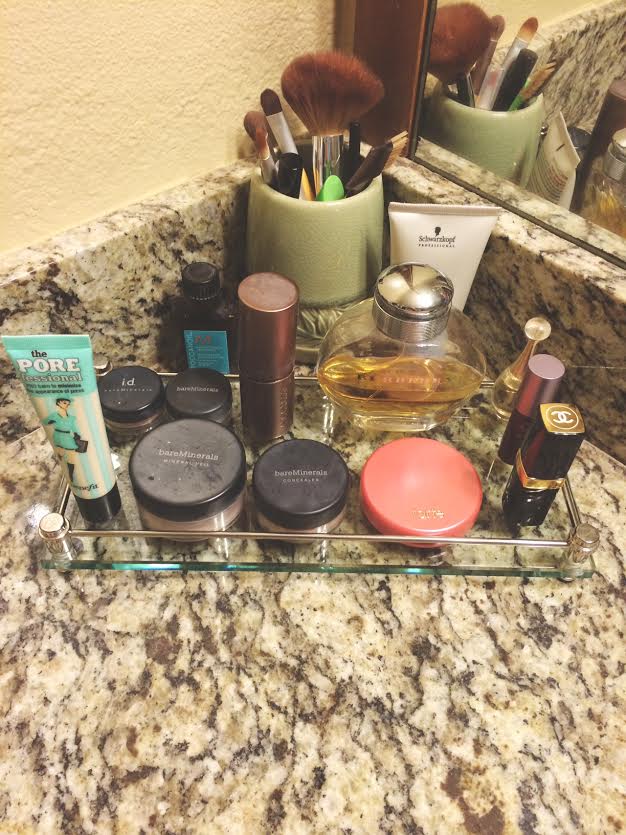 Moroccan Oil / Repair Rescue Sealed Ends / Bare Minerals Eyeshadow in Paradise / Bare Minerals Eyeshadow in Queen Phyllis / Eco Tools Kabuki Brush / Burberry Eau de Parfum Spray / Dior J'adore Eau de Parfum / Tarte LipSurgence Lip Tint in Moody / Benefit the POREfessional / Bare Minerals Mineral Veil in Original / Bare Minerals SPF 20 Concealer in Bisque / Tarte Amazonian Clay 12 Hour Blush in Blissful / Chanel Aqualumiere Lipstick in No. 74 Como
Hi, everyone! Long time no post, I know. Today I wanted to share with you all something, or rather someone, whom I've been slightly obsessed with for the past few weeks. Her name is Ingrid Nilsen and she has a Youtube channel (Missglamorazzi) where she shares great tips for makeup, hair, outfits, recipes and more, and I've pretty much been watching her videos non-stop since I discovered them.
For someone who's never really had a clue when it comes to what makeup to put on my face and how to apply it, her videos have been extremely helpful. She not only shows you how to apply makeup, she also gives great recommendations for what to use, ranging from items you can find in the drugstore to high-end cosmetics. She also demonstrates her skincare process in numerous videos, which has shown me how much I've been neglecting…I've always just been a 'wash my face and then I'm good to go' kind of gal, but Ingrid really emphasizes the importance of moisturizing your skin daily and the benefits of using certain products like eye creams and makeup primer.
So, in an effort to start taking better care of my skin and putting somewhat more effort into my appearance, I've been scouring the internet looking for inexpensive but highly rated products to add to my everyday routine. Ingrid's videos have been invaluable in that respect, but I've also done some outside research, just because everyone's skin is unique and different products work differently for everybody.
With that in mind, I wanted to ask some of you if you had any products, makeup, skincare, hair or otherwise that you swear by. I'm always open to suggestions and love hearing what everyday women have to say about certain products. If you have anything that you absolutely love, please share it with me in the comments! I will also try to keep everyone updated as I find certain things that I really like.
Hope you have a great day and thanks so much for reading!