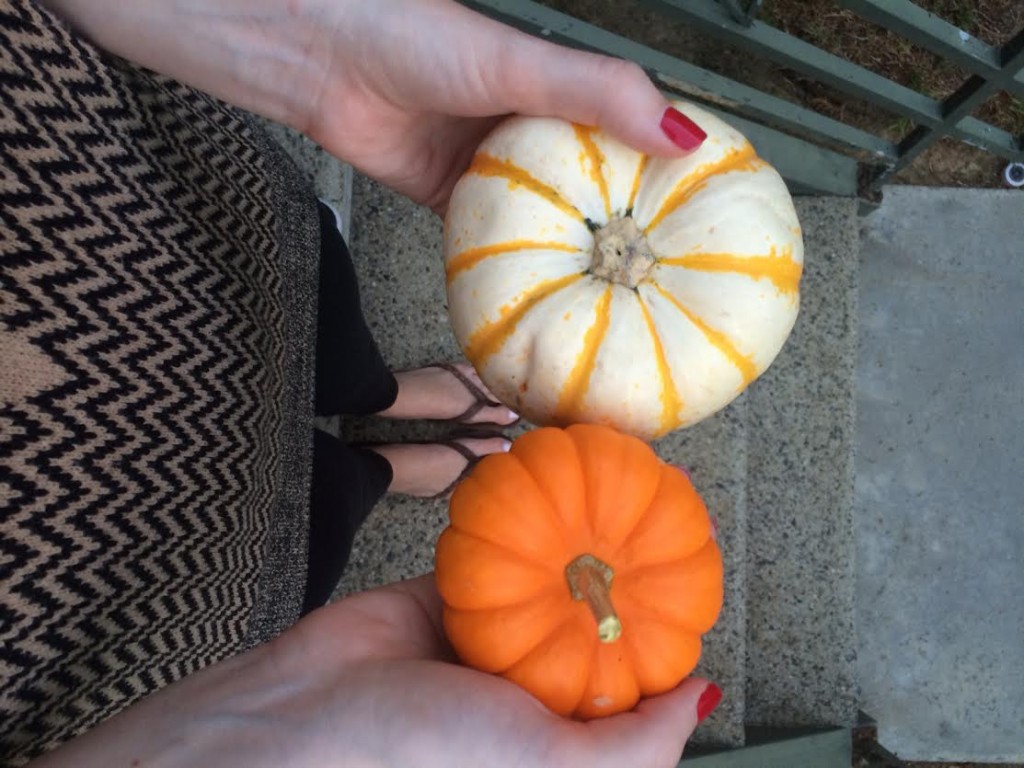 Hey, guys! Sorry I've been such a bad blogger lately. Everyone around me has been getting sick and it's been slowly trying to get to me too, so I've been laying low for a bit, as I try to ward off impending germs. But flu season obviously means the seasons are beginning to change! And that means it's the start of everyone's favorite time of year…or at least mine!
Even though Southern California seems to be going through its usual October heatwave, everything around me is telling me it's Fall! You can't even walk into Trader Joe's right now without being bombarded by pumpkin-flavored EVERYTHING. I'm certainly not complaining, but I think there's a line. For example, the pumpkin flavored Joe's Os that I thought would be a good idea…definitely not a good idea. But I've found the line, so it's good that I know where it is. Pumpkin-flavored granola, on the other hand…a GREAT idea. Maybe even the best yet.
Fall decorating is also the best/easiest of all the seasons. Baby pumpkins cost all of 69 cents, so I've been scattering them all about my apartment, along with some holiday-scented candles from the dollar section at Target. Easy peasy! Not to mention cheapy!
As you can probably tell, I've been going a bit Fall crazy over here. Just wait until the weather starts to cool down…at that point, all bets are off. What have you guys been doing to ring in Fall? I'm on the hunt for a good Fall craft, so if you have any fun ideas, please share in the comments! Thanks for reading!