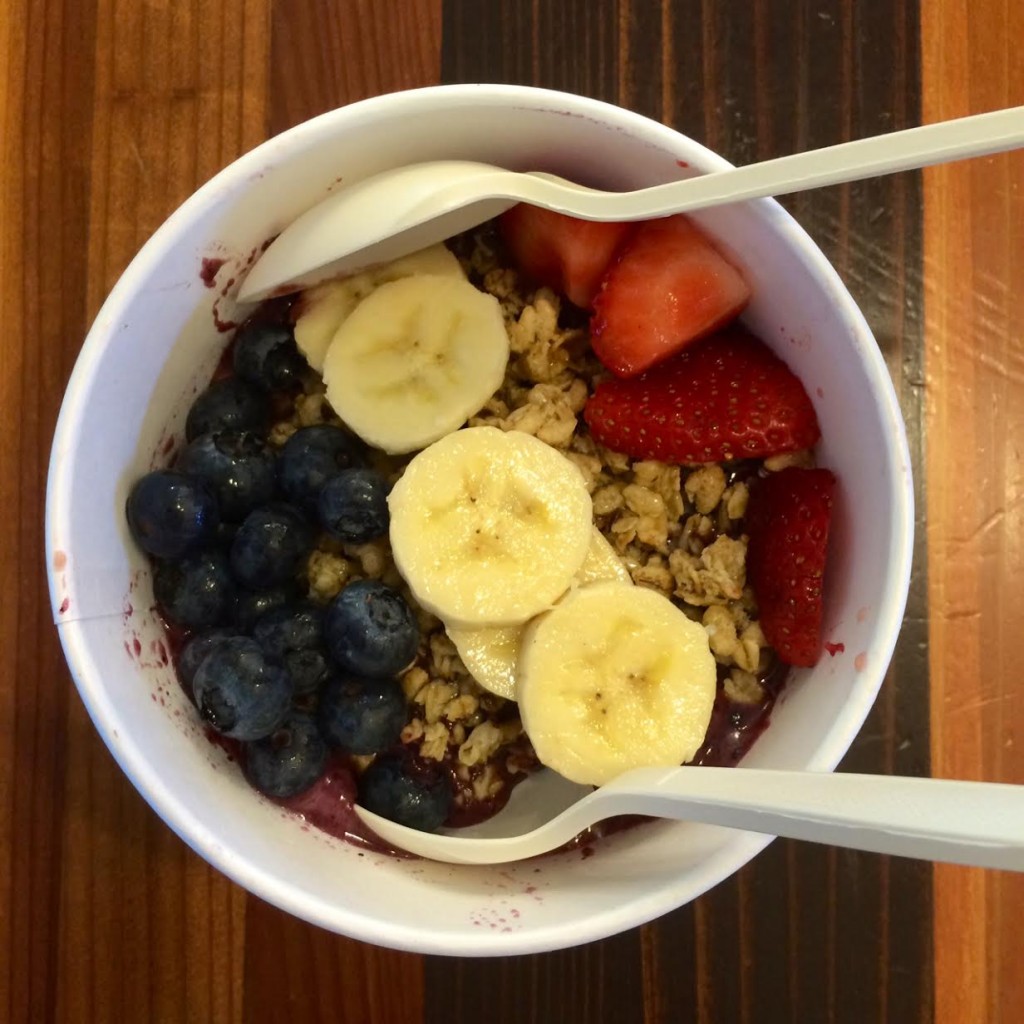 Hello, everyone! It's Wednesday of a four-day week, which means, it's basically Thursday, which means it's basically Friday Eve! That's my logic, at least. And the best part about this week is that we get to celebrate the fourth of July on Friday. And in my book, fourth of July means BBQ, tons of yummy food, some sort of body of water, and fireworks: the perfect ingredients for a great day!
Does anyone have anything exciting planned for the three-day weekend?
P.S. The colors in my acai bowl looked patriotic. OK, it's a bit of a reach, but I haven't taken any interesting photos recently…Fruit will have to do!