Short Hair, Don't Care: Week 11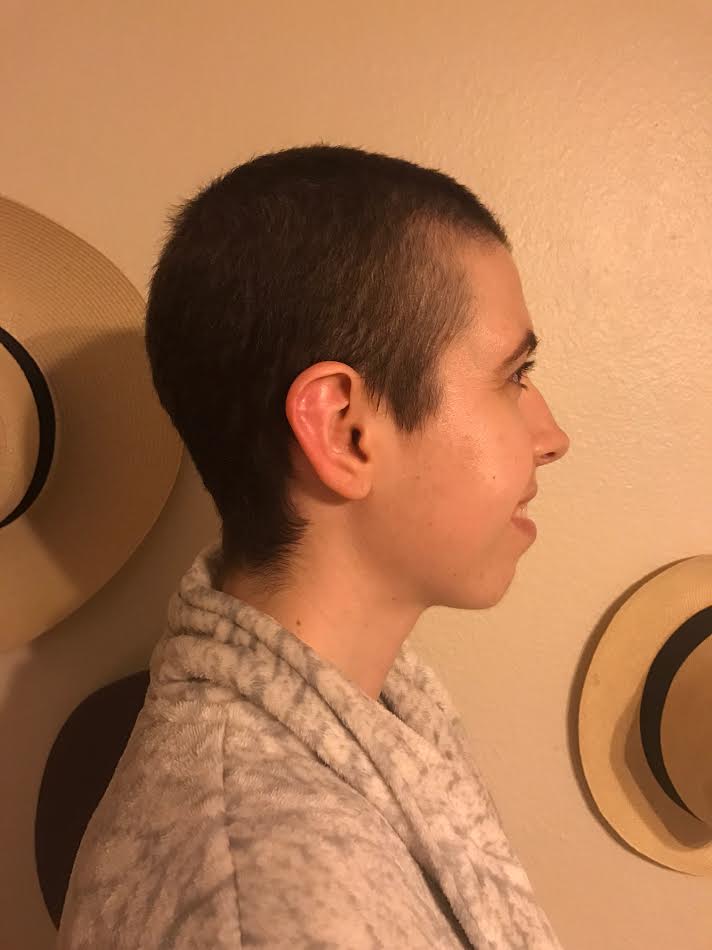 Hey, friends! Here are my hair photos 11 weeks post-chemo. One of these days I will remember to take the photos before I've completely washed off all of my make-up and put my pajamas on and am practically in bed. But yesterday was not that day. Please take note of my ultra-soft robe. It's my best friend on cold mornings.
You can really see where the hair is filling in in the places where it used to be more sparse. I've got really nice coverage now and it's actually long enough that it lays flat. It even parts in the direction of my natural part. Hair is so smart that way. It's also lightening up as it gets longer. It's hard to tell from these photos, but it's beginning to look much more like my old natural color.
Not gonna lie, I've definitely been digging the super short pixie look. It's not so much low maintenance as it really is just no maintenance. And I feel like it makes my facial features stand out more. I mean, I'm still planning to grow it out, but might as well live it up while it's easy and cute.
Thanks for stopping by and I hope you have a great weekend!