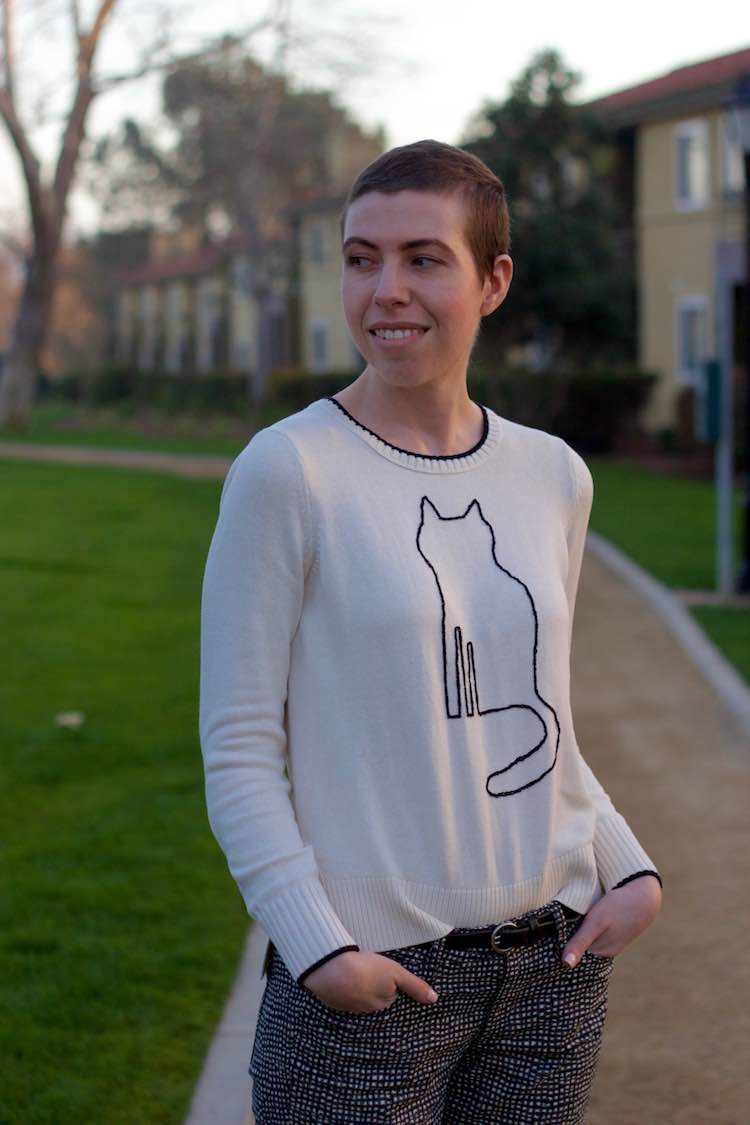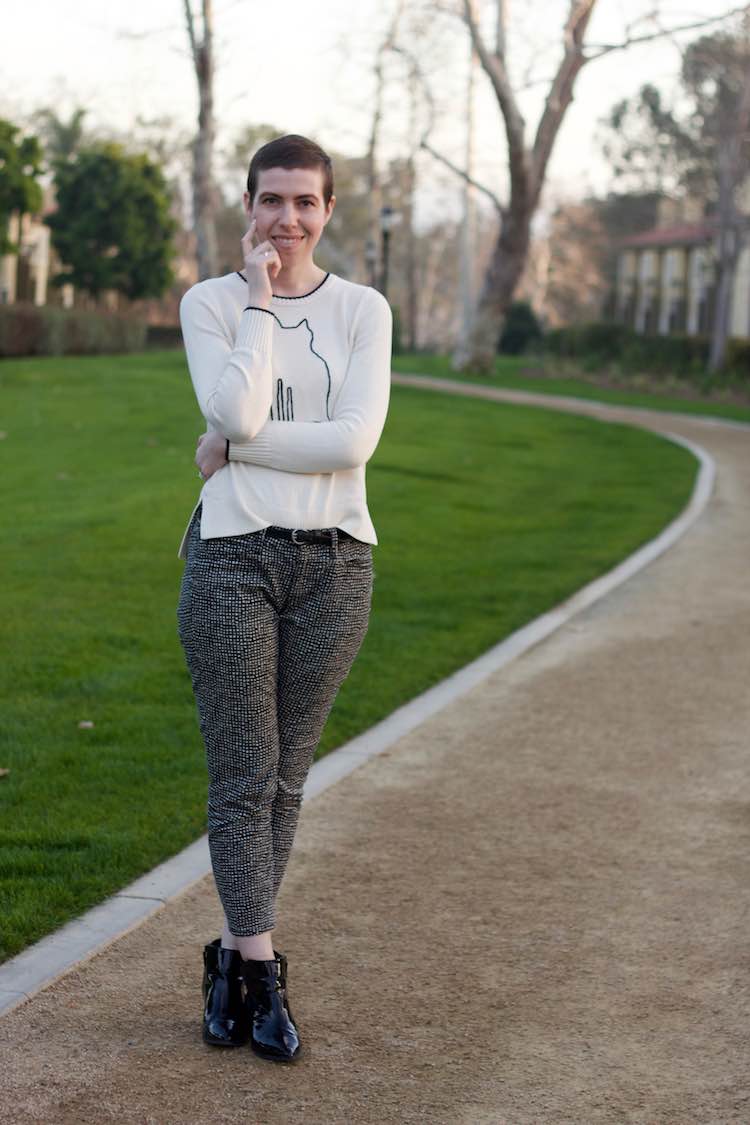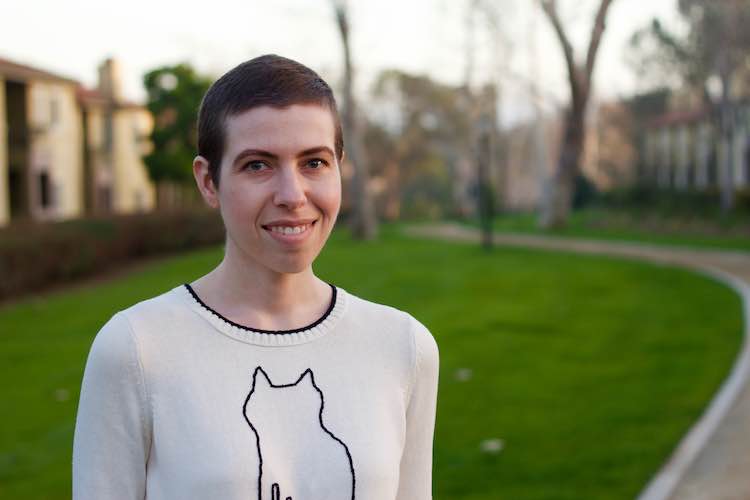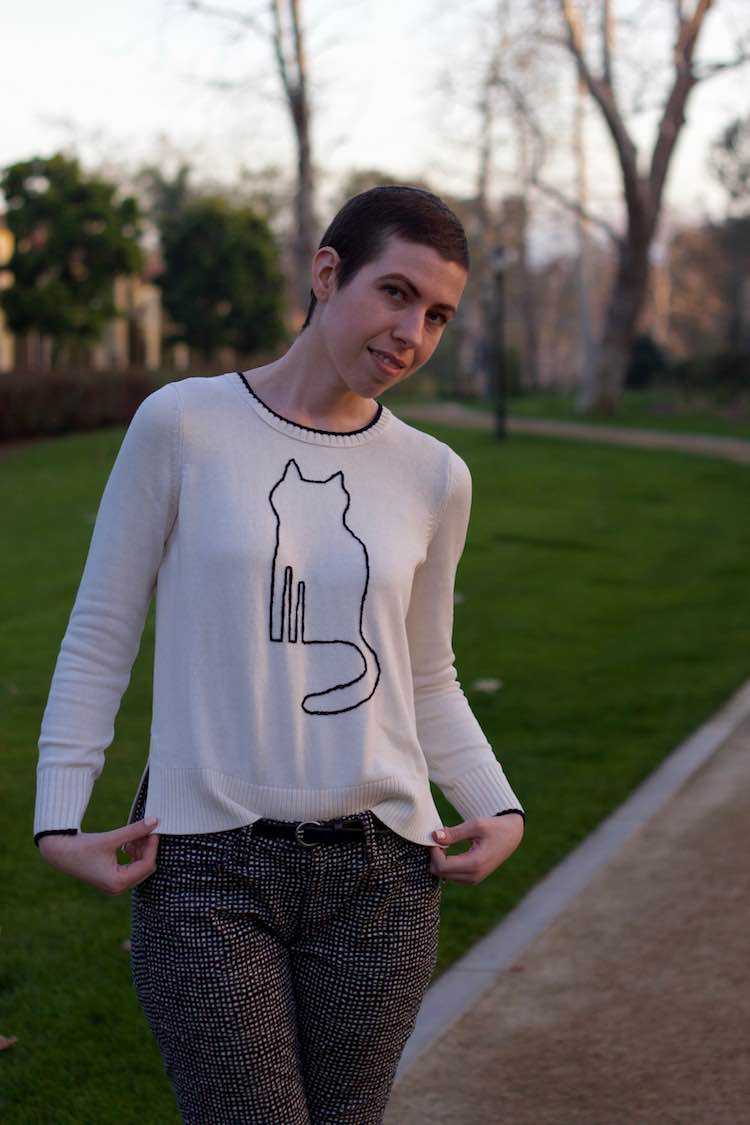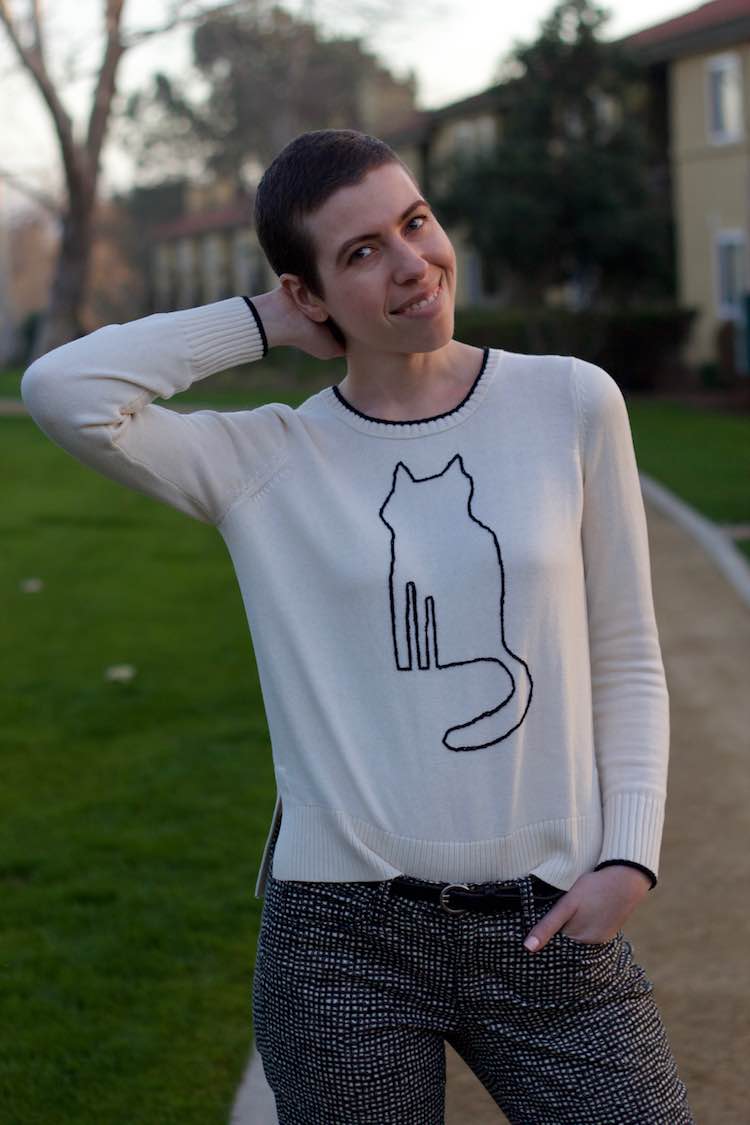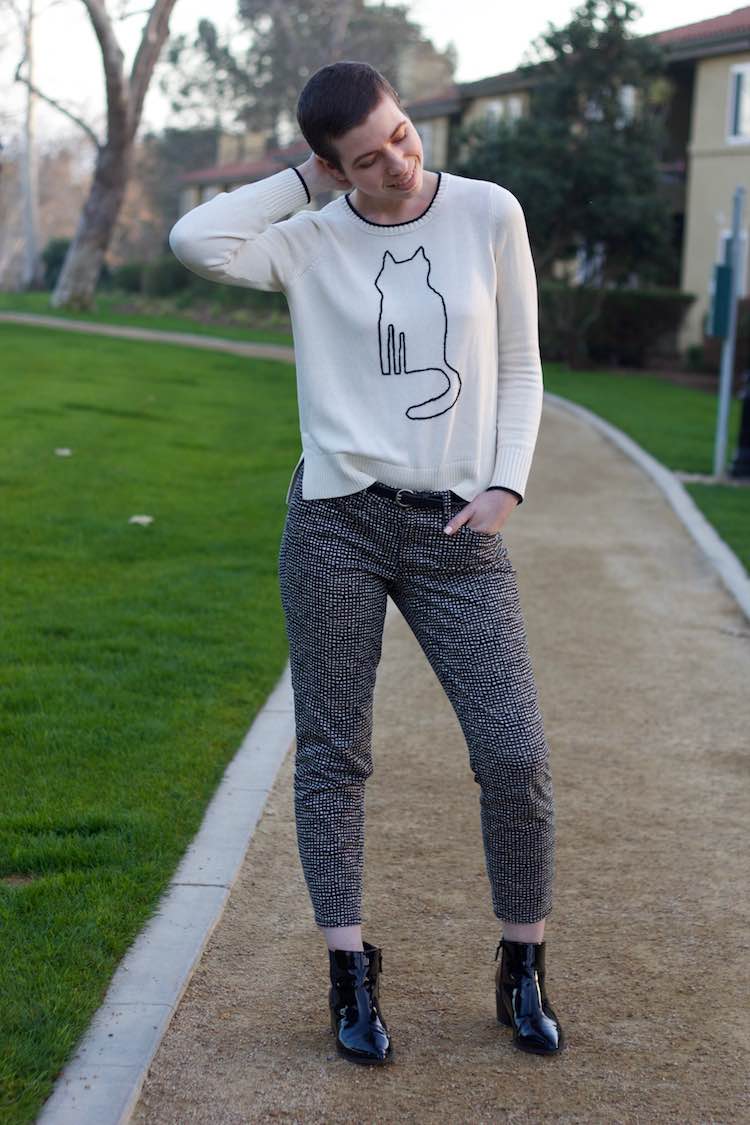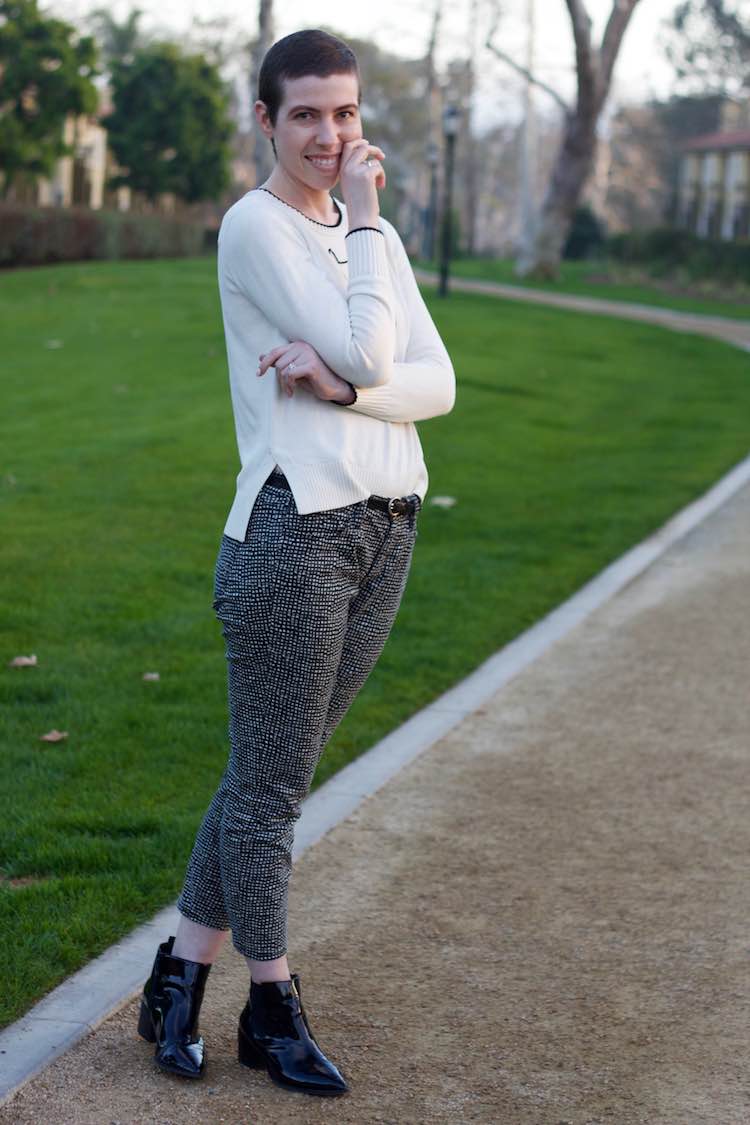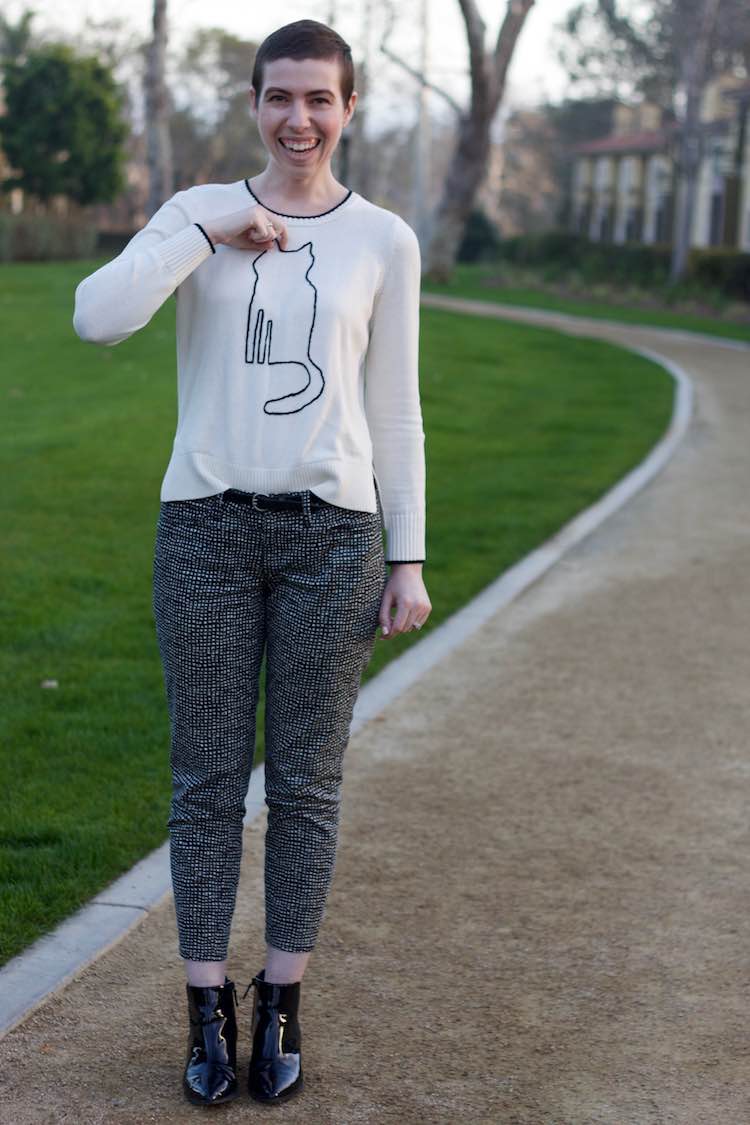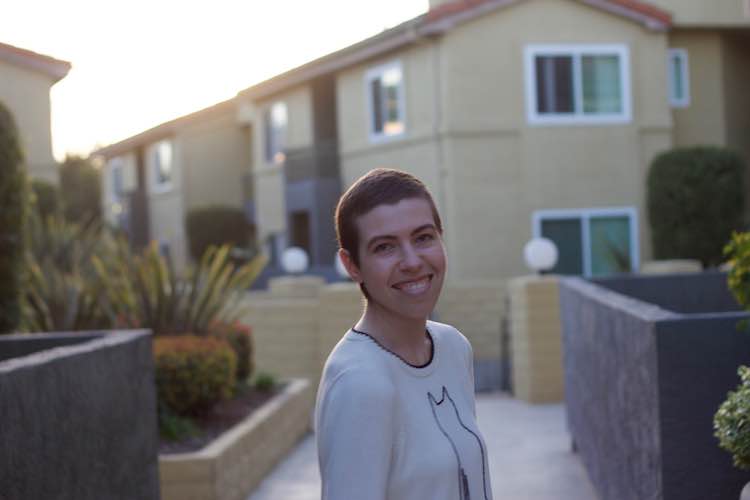 Sweater: Loft; Pants: Loft (old; similar); Boots: Tahari (limited sizes available)
Disclosure: This post contains affiliate links, which means that if you purchase a product through one of my links, I make a small commission.
Obviously, the moment I saw this sweater, I knew I had to have it...like right meow. (See what I did there?) It seems only fitting, being the cat lover that I am, that I should own something so majestic. Thankfully, I find that Loft does anywhere from 40%-60% off sales on most items on a regular basis, so I was able to snag it for a deal. Seriously, I don't think I've ever paid full price for an item from there.
This day was the first time I wore this sweater to work. I had worn it once previously over the weekend to meet Shay Mitchell. (Hey, girl, heeeey!) Each of my three immediate colleagues complimented it at different points throughout the day. That's when you know you've found a winner. And trust me, if there were matching cat-printed pants to go along with this sweater, you can bet your bottom dollar I'd be wearing those too.
Though, come to think of it, I do have a pair of cat earrings I could have worn to really tie the whole look together. For another day, I suppose.
I hope you're all having a great day and thanks so much for stopping by my little corner of the internet!