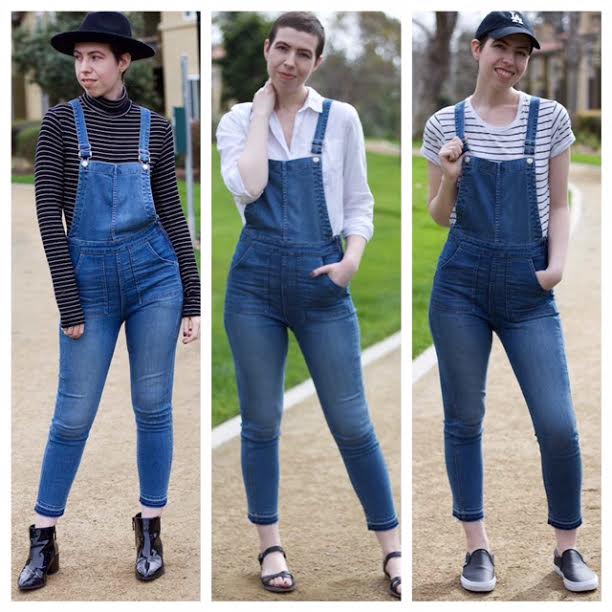 I'm the type of person who can't commit to buying an item of clothing, particularly one on the more expensive side, unless I can imagine several different outfits in my mind beforehand. If I can't think of more than one, I typically won't buy said item. Does anyone else do this?
With that in mind, I thought it might be fun to do a special feature post every now and then where I show you how I style one particular item in three different ways. I know this has been done before by countless other style bloggers, but I think everyone has something unique to contribute to the world of fashion, so I figured, why not just go for it. I know I'm personally always pulling inspiration from other bloggers, so who knows, maybe you'll see something you like!
And since it wouldn't be a feature post without a cutesy name, I've decided to call it "Thrice as Nice." Adorable, I know.
You can expect to see these from time to time. I'm also really interested in what you guys would like to see. If there's a particular item you're interested in having me style in various ways, feel free to let me know in the comments below or reach out to me through any of my social media platforms. I want this to be a give and take relationship! There's no point in me producing content for you all, if it doesn't intrigue, entertain, motivate, or inspire you in one way or another.
So without further ado, I give you my take on overalls worn three ways. Can we also just take a moment to stop and appreciate the fact that overalls came back in style? I mean, I know this happened a couple years ago, but this is my first pair as an adult, and I'm thoroughly delighted. I think the last time I wore overalls, they had Winnie the Pooh on them.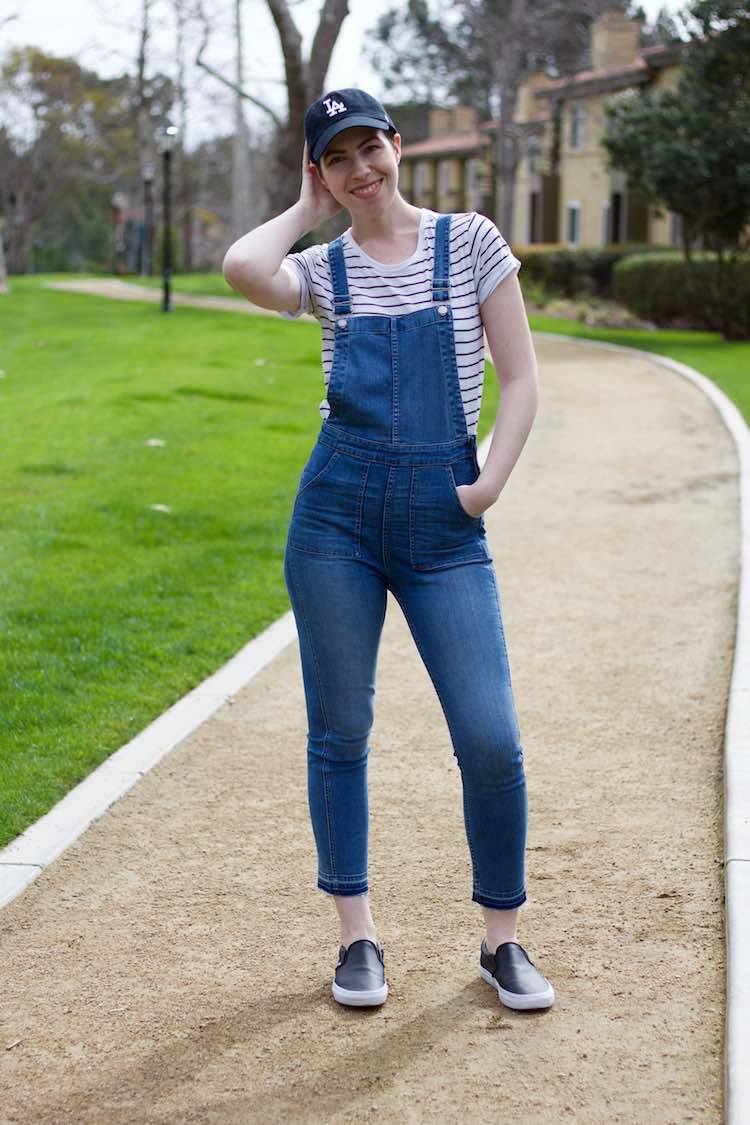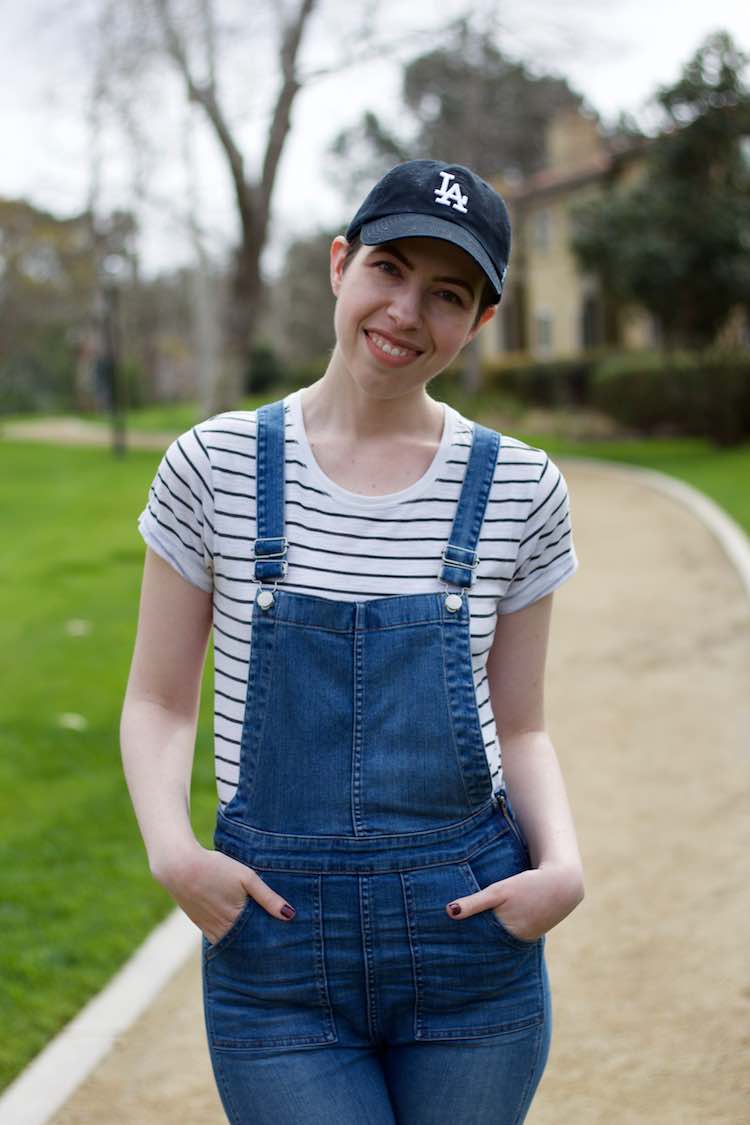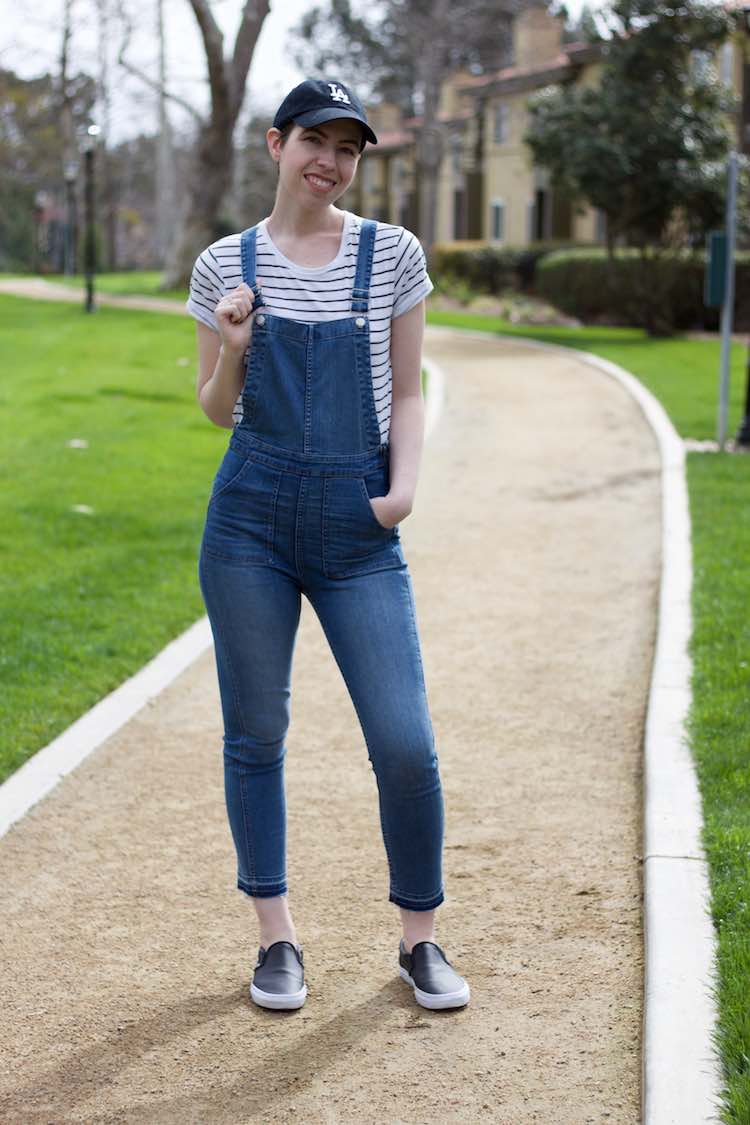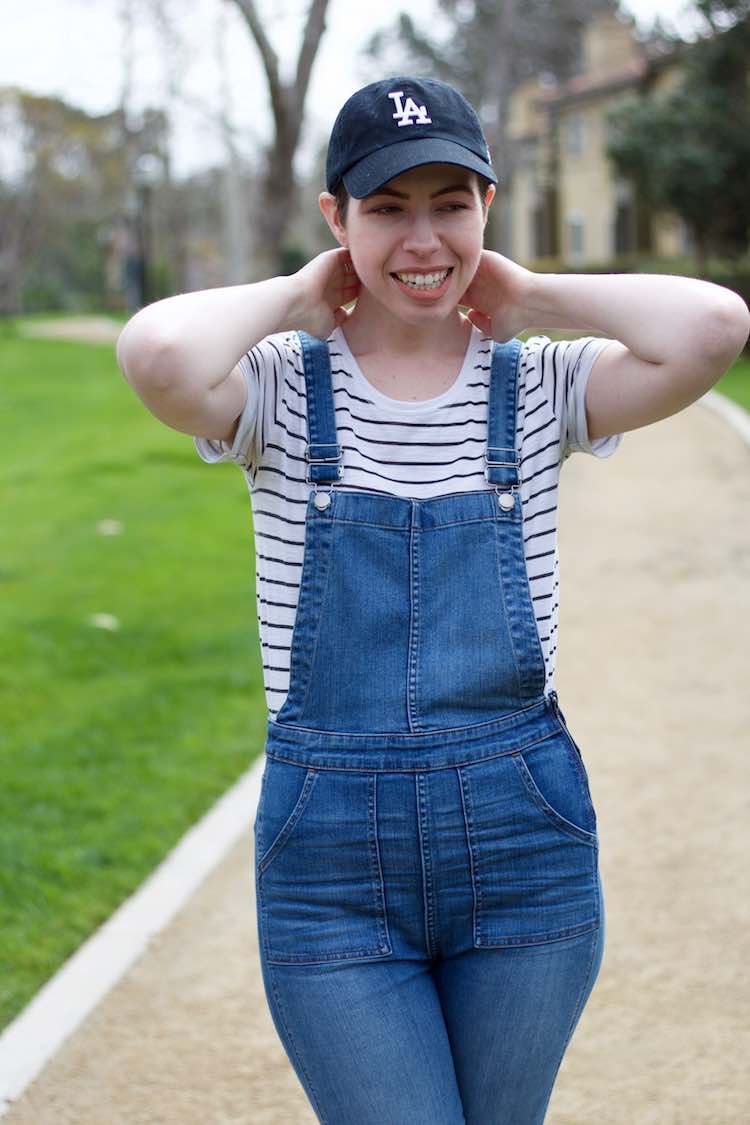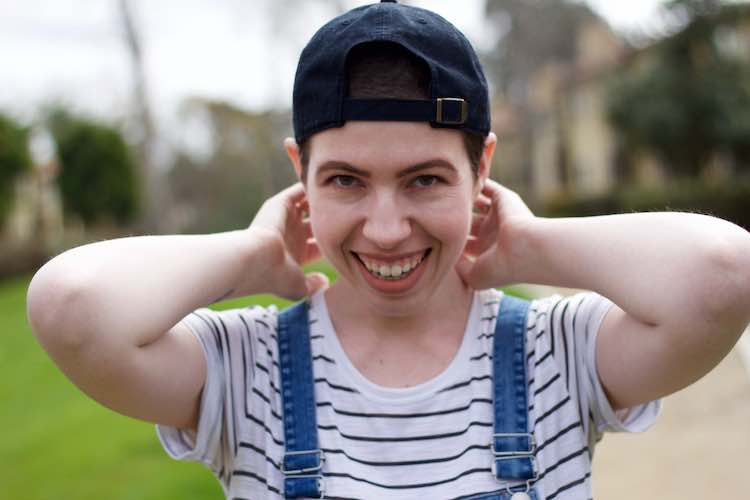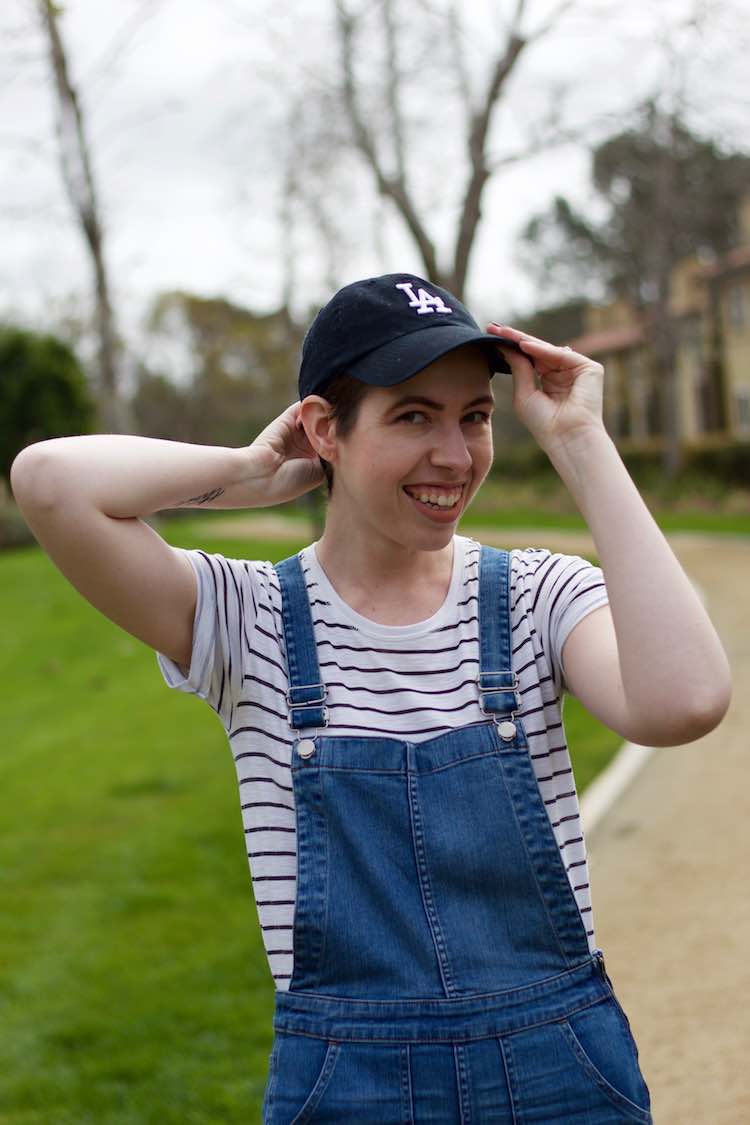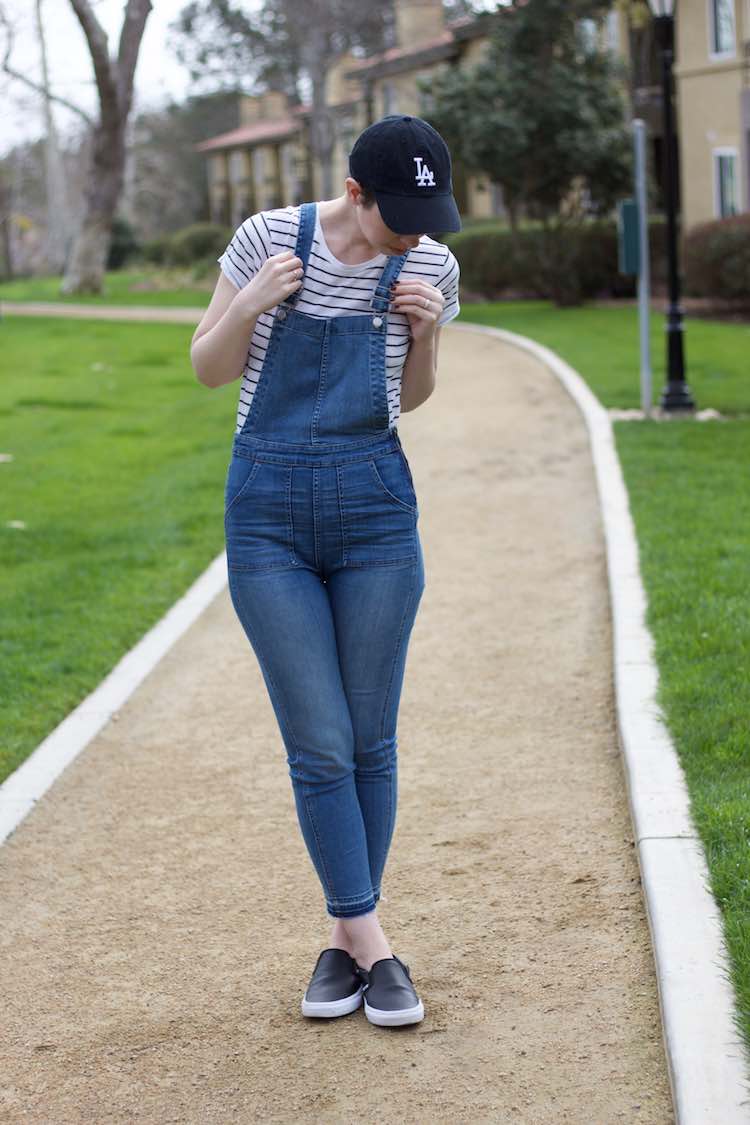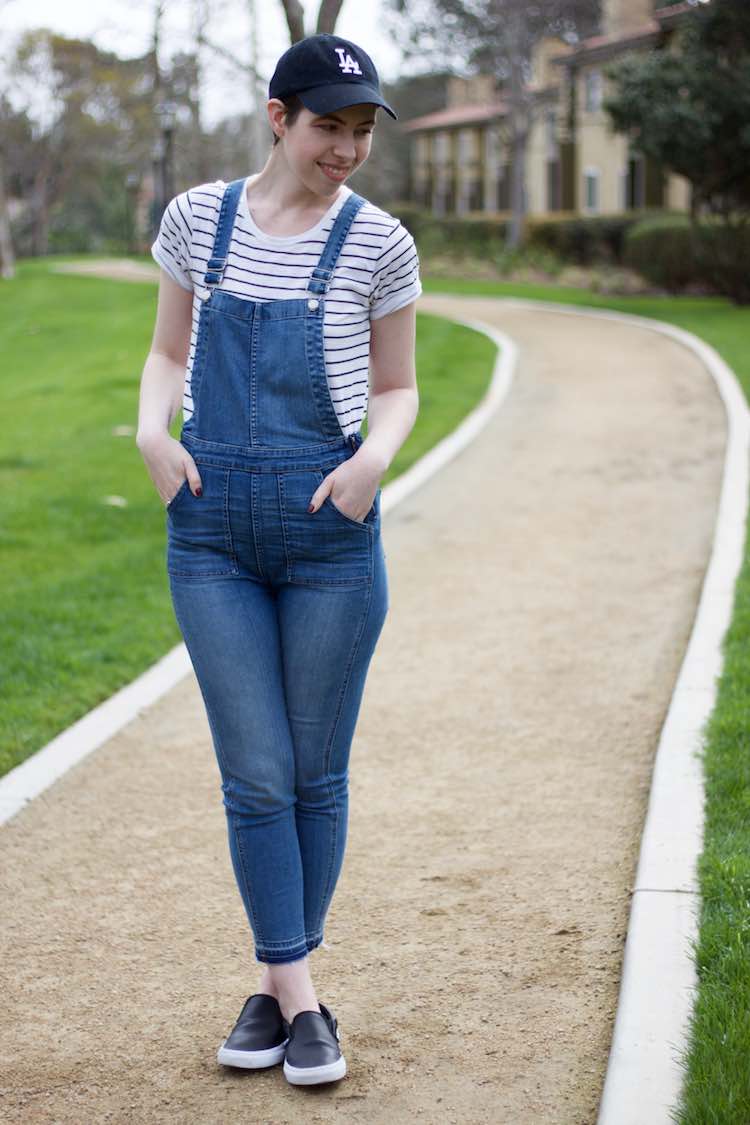 Overalls: Madewell; Shirt: F21 (old; similar); Shoes: Vans; Hat: '47
Disclosure: This post contains affiliate links, which means that if you purchase a product through one of my links, I make a small commission.
For the first look, I styled them super casually. Let's be honest, this is how I'd probably wear them most regularly because I'm just a casual kind of gal. I love my Vans slip-ons, mainly because in my old age I've grown weary of having to tie my shoes. No, but really, I love being able to jump right into these and be on my way. These perforated leather ones are a great take on a more dressed up sneaker.
And of course, no casual look is complete unless you top it off with a baseball cap. They especially come in handy for those dirty hair, not-even-dry-shampoo-can-fix-this-mess kind of days. I personally don't have that problem at the moment, but past and future Chelsea can definitely relate.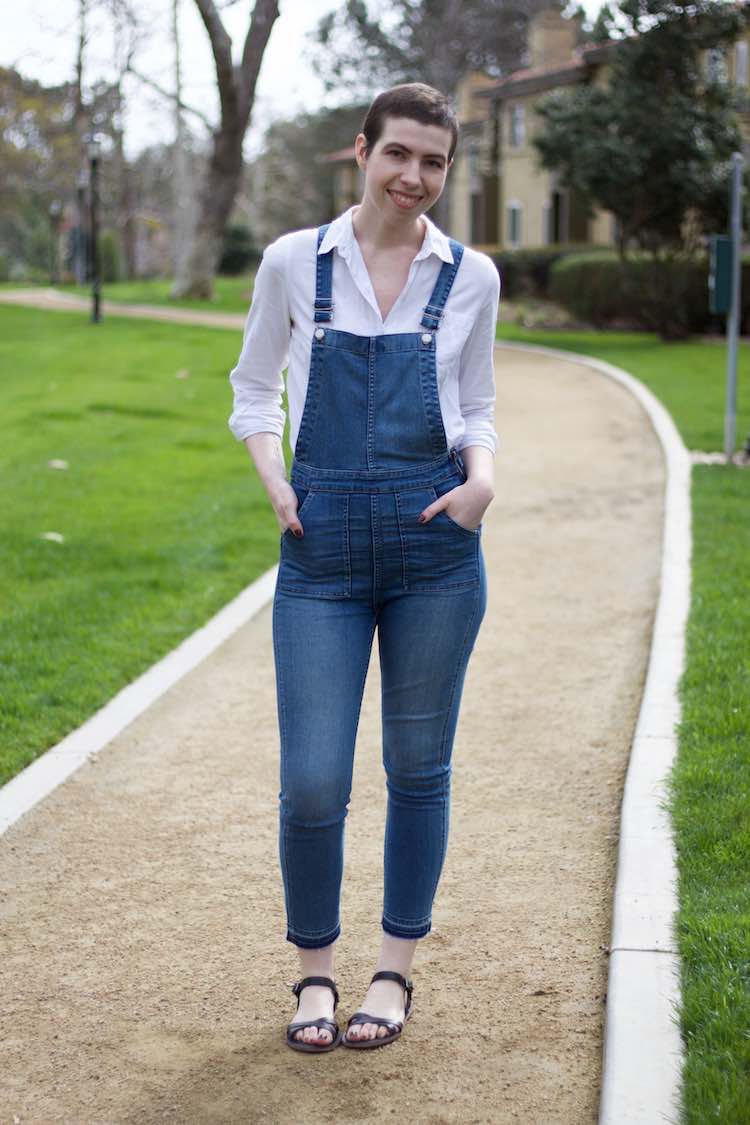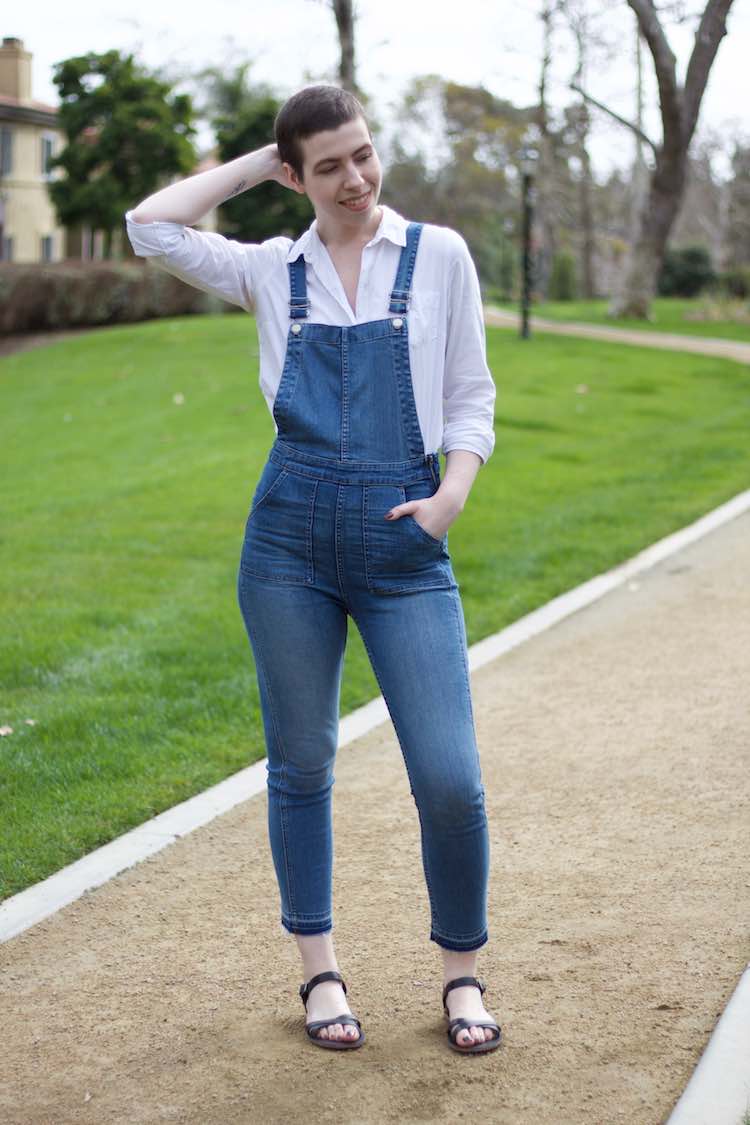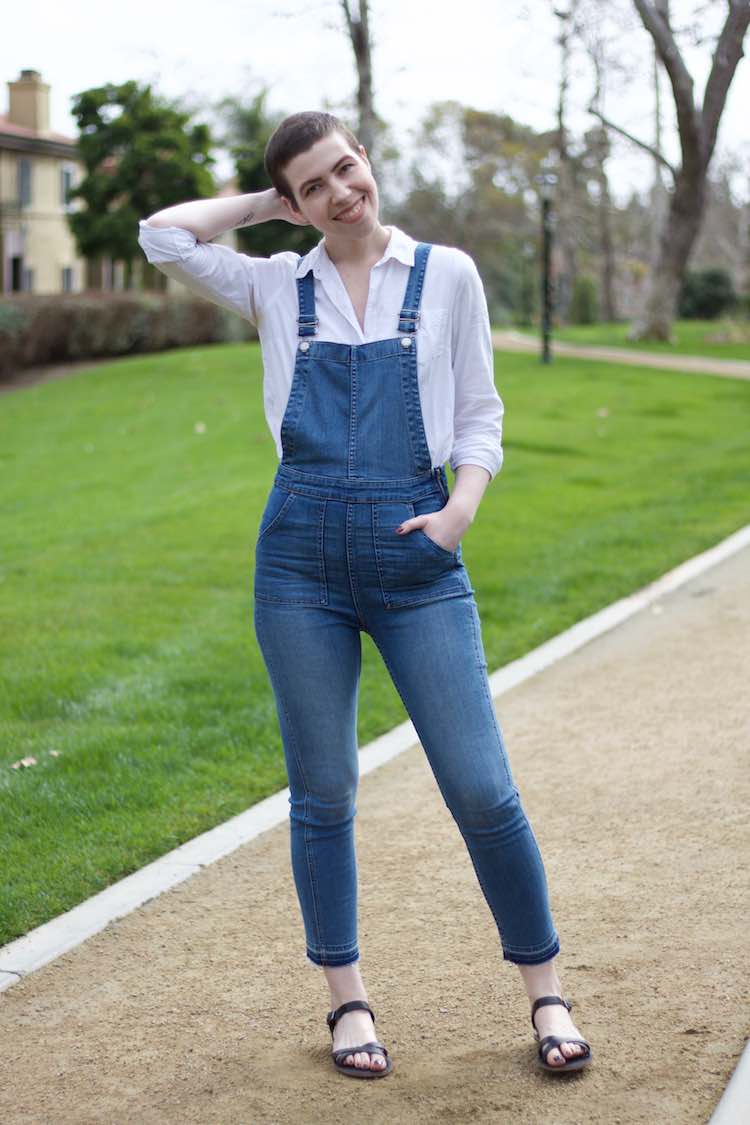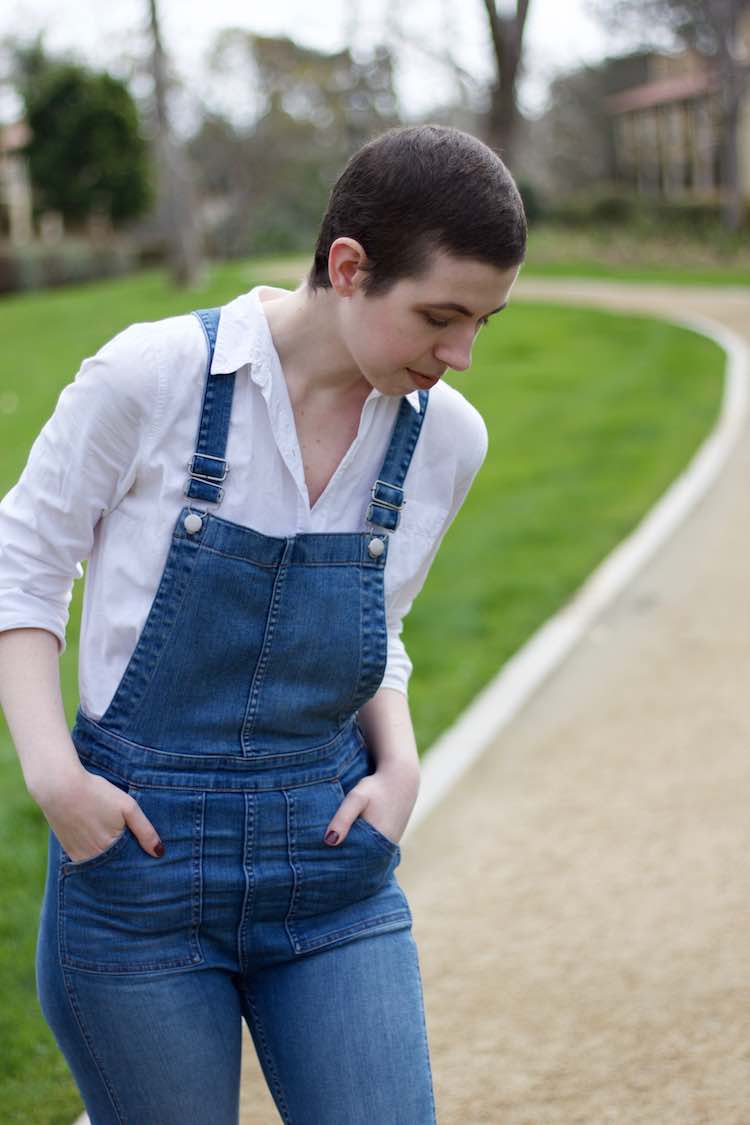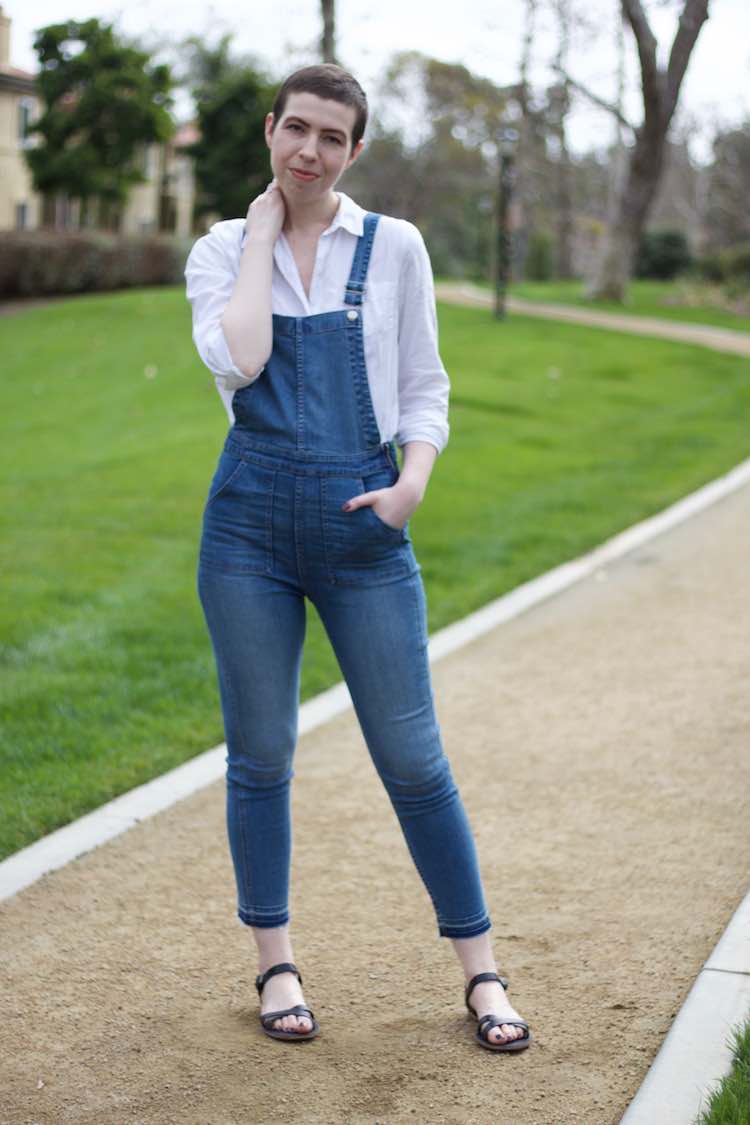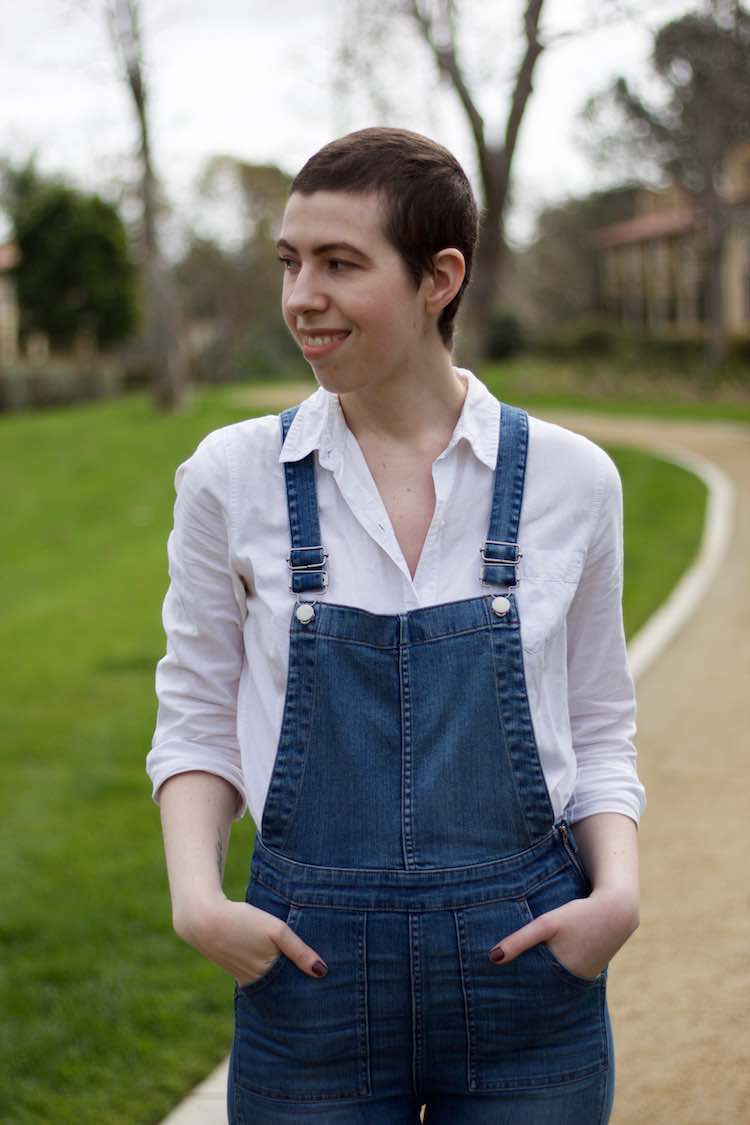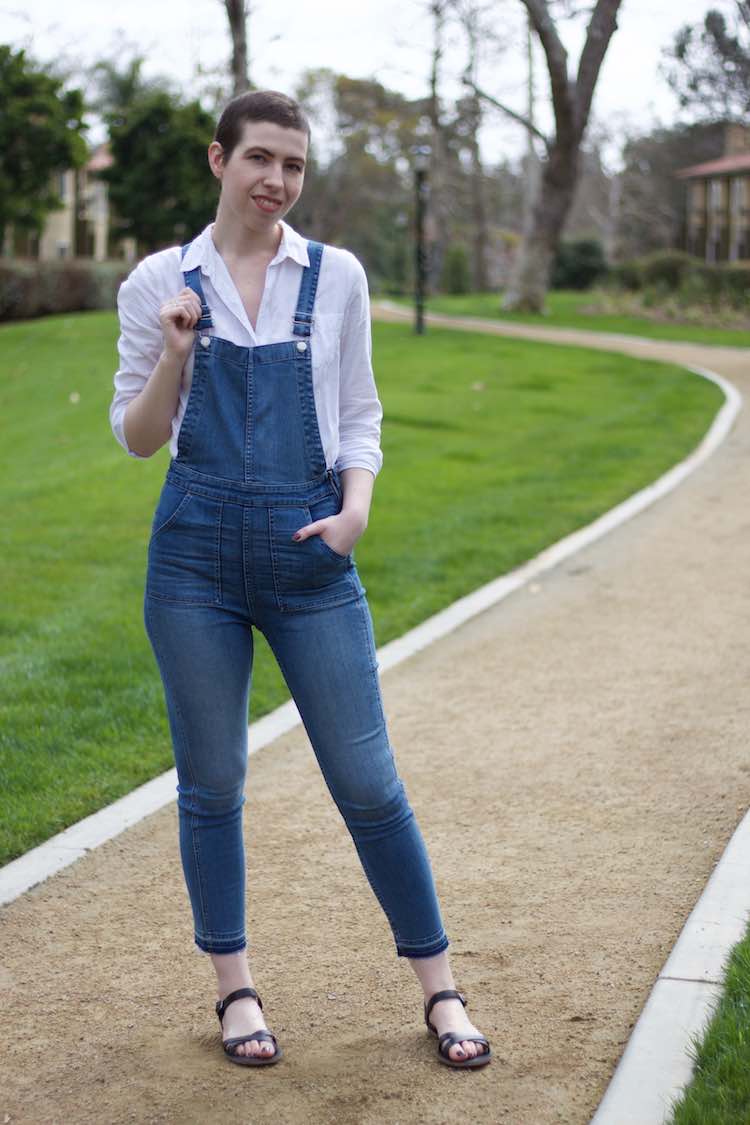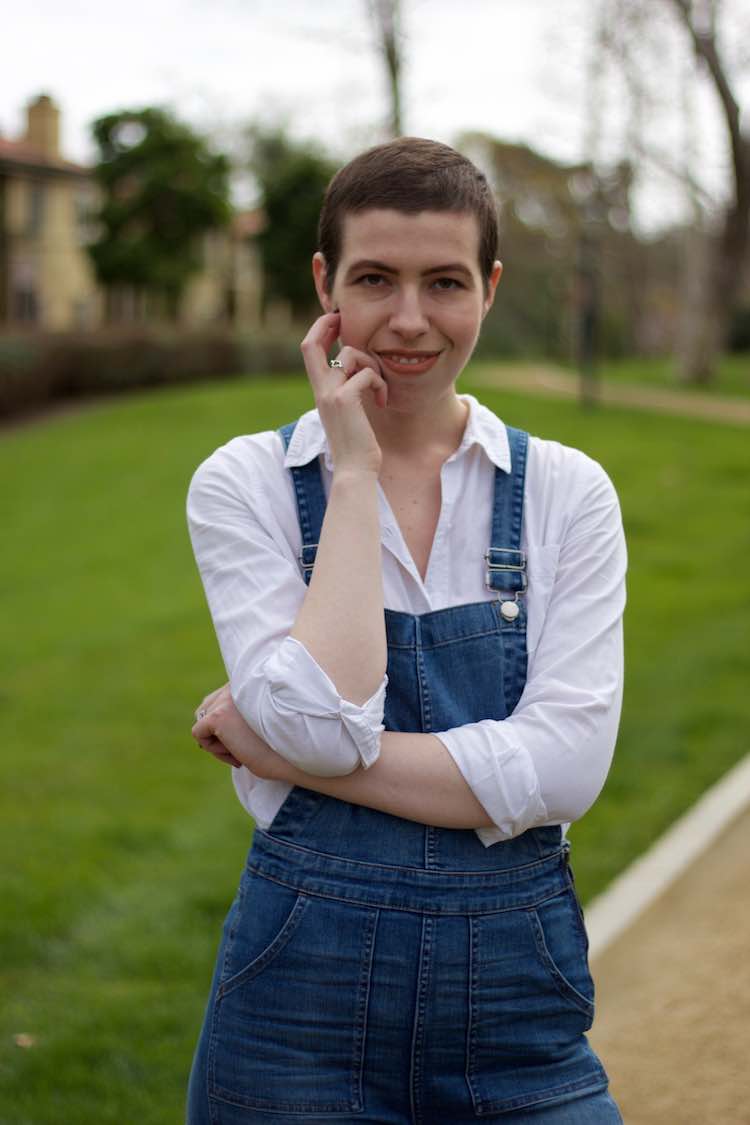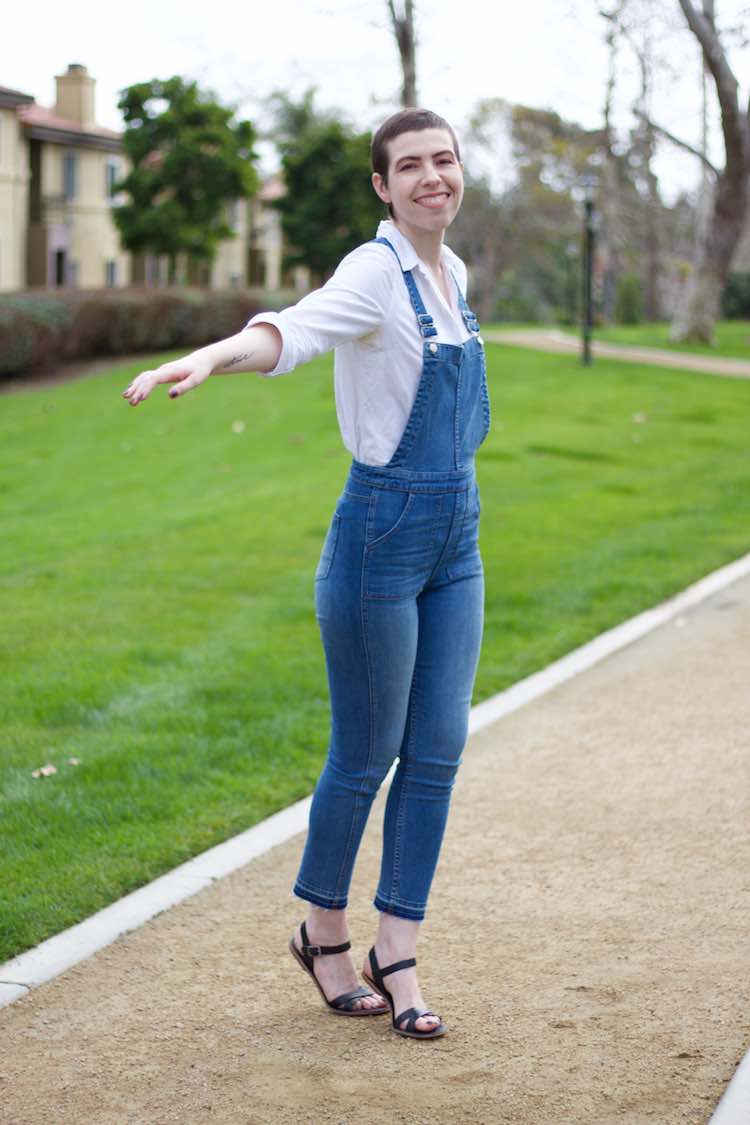 Overalls: Madewell; Shirt: Old Navy; Sandals: Madewell
This second look, I would consider still pretty casual, but slightly more dressed up. Let's pretend you're going to brunch with your gal pals. Because who doesn't love brunch?
For this look, I paired the overalls with a crisp white button-up, always a classic in my opinion and some neutral sandals to make the look a little more feminine. Since I live in San Diego, sandals in February is an option for me. However, for those of you who live in places with actual seasons, you could also wear this look with a cute pair of flats or some suede ankle boots.
I thought I might try this second look with a Panama hat, but it ended up feeling a little too farm girl to me, so I kept it really simple, going no-accessories.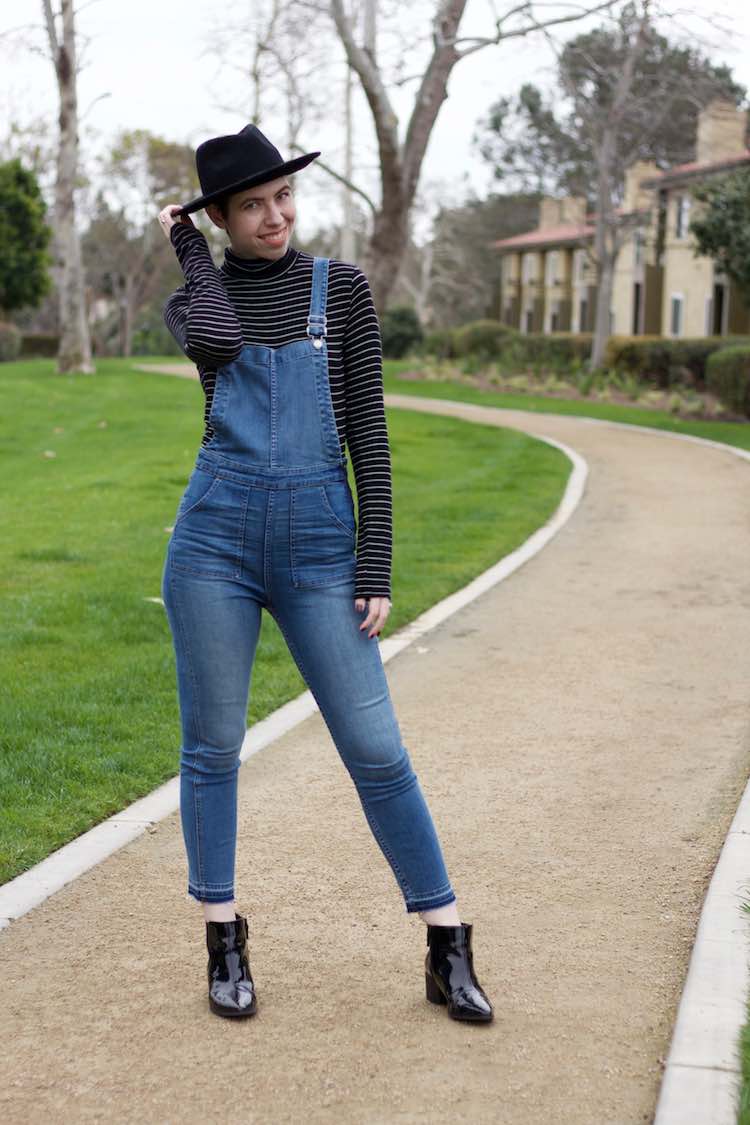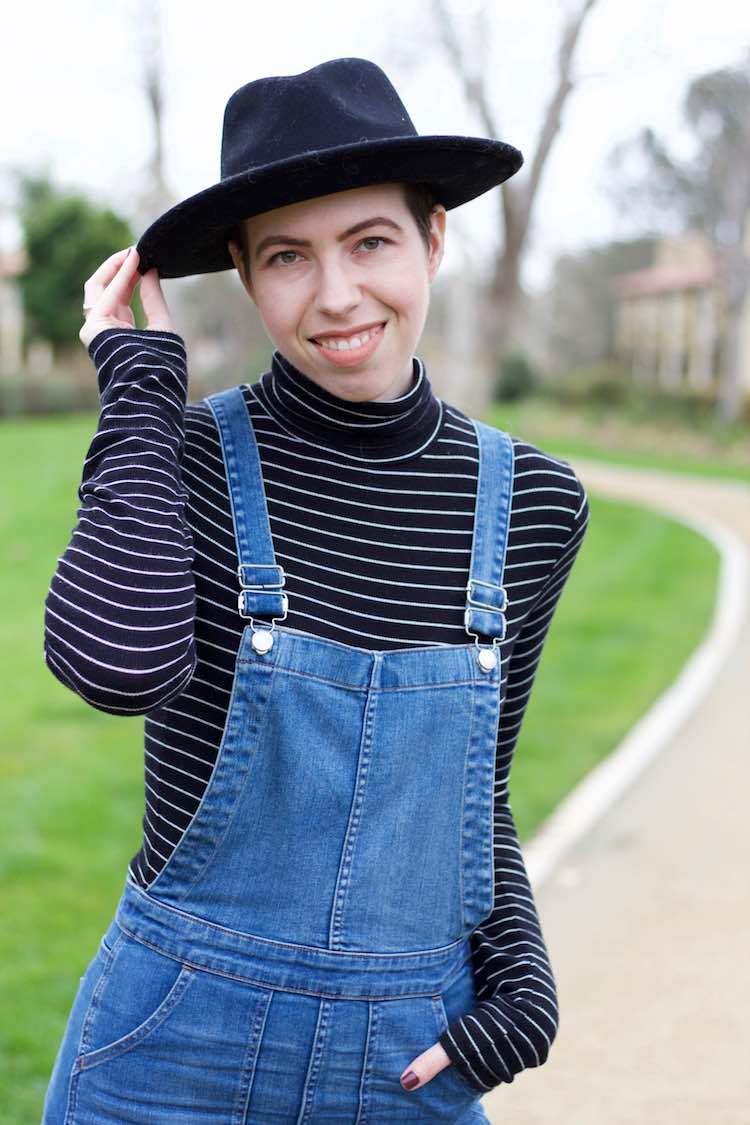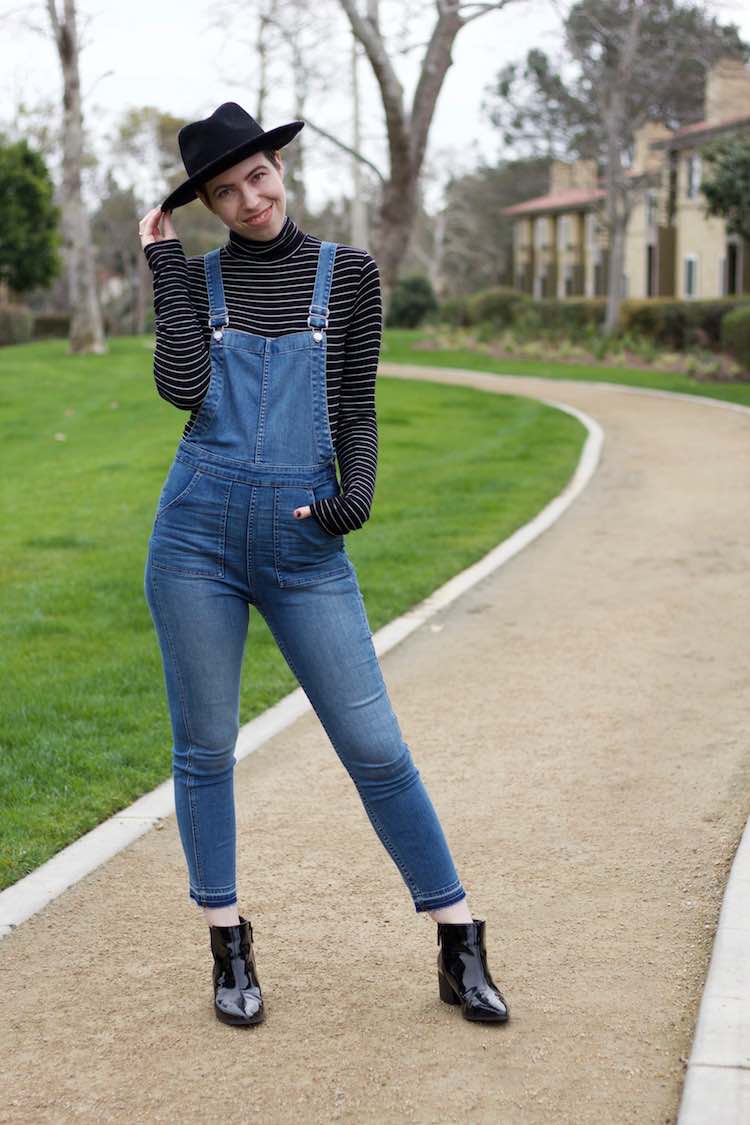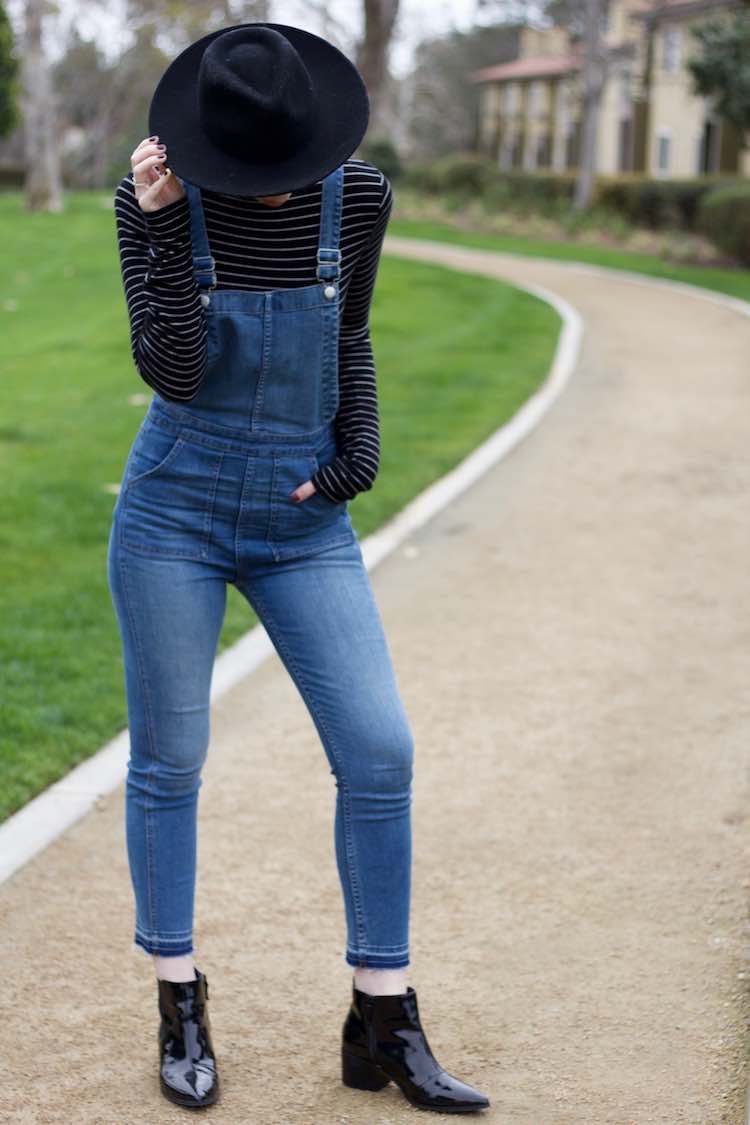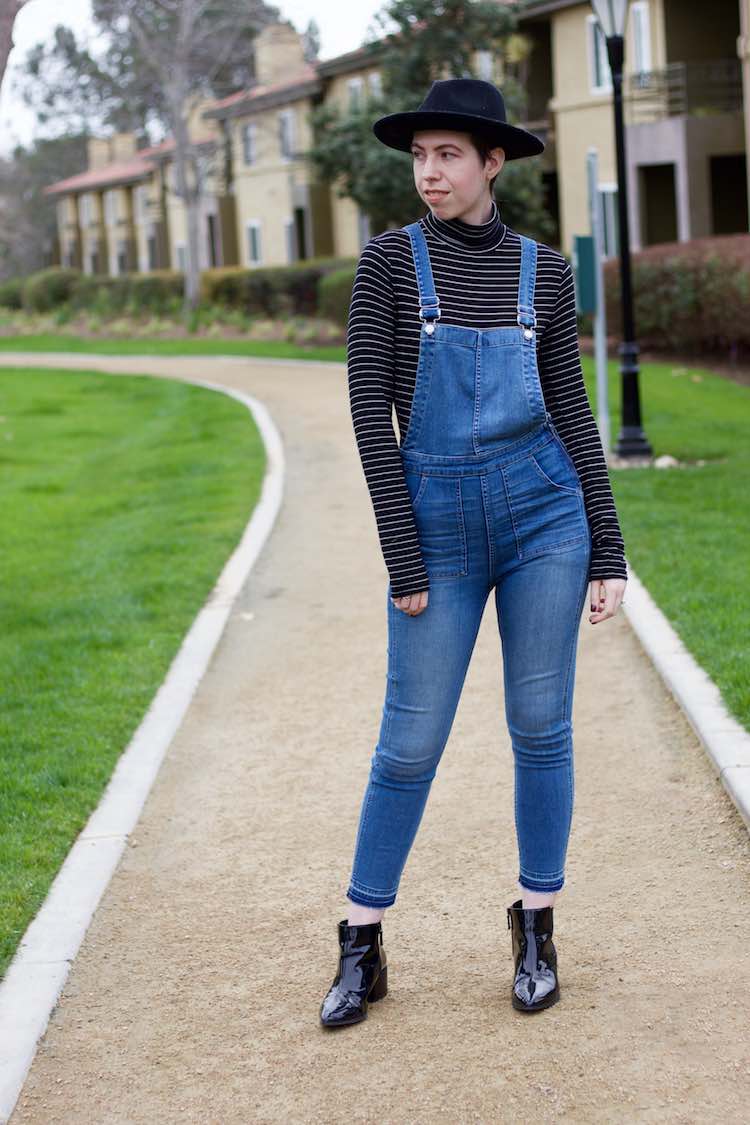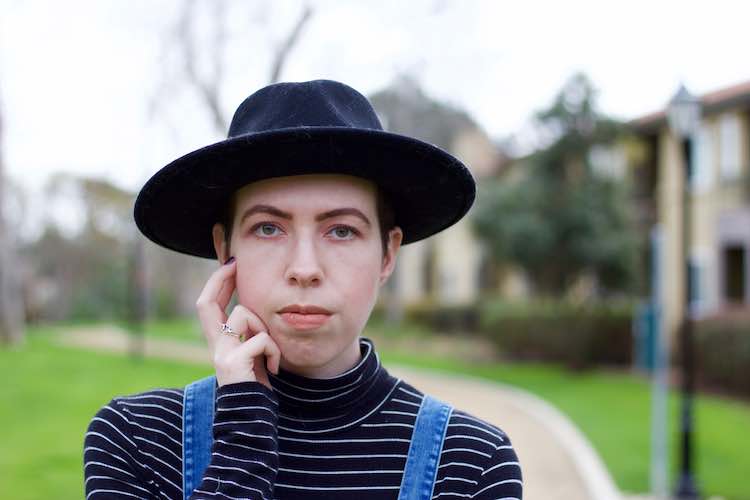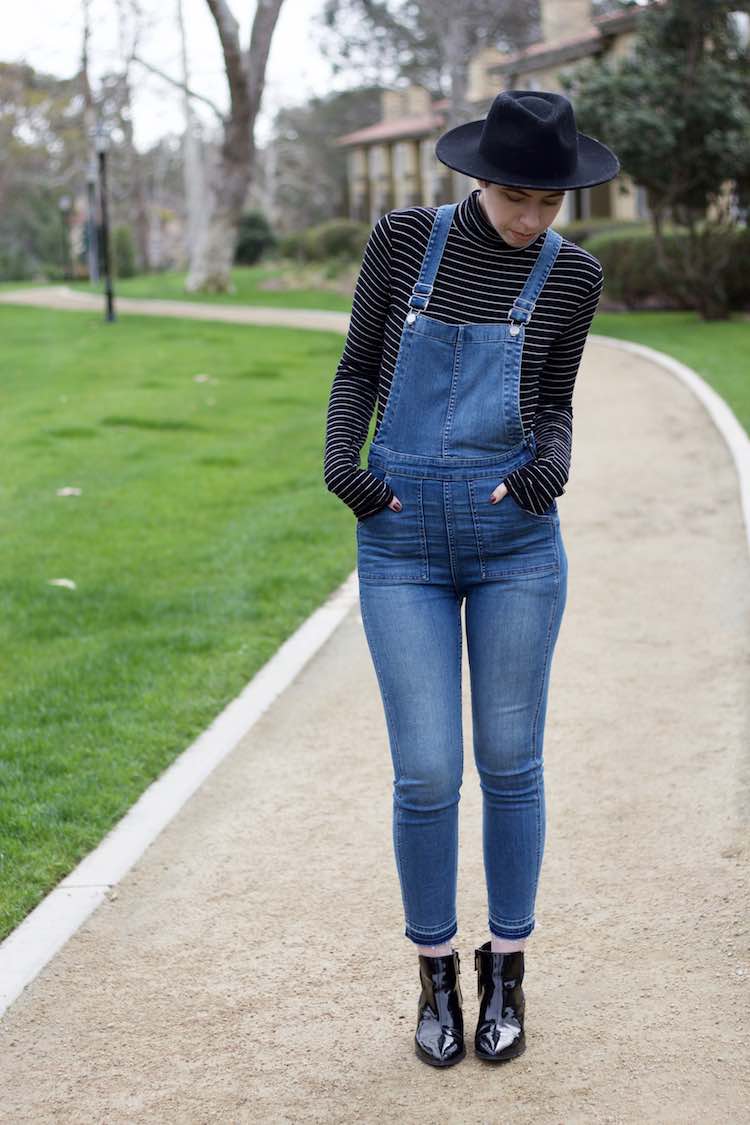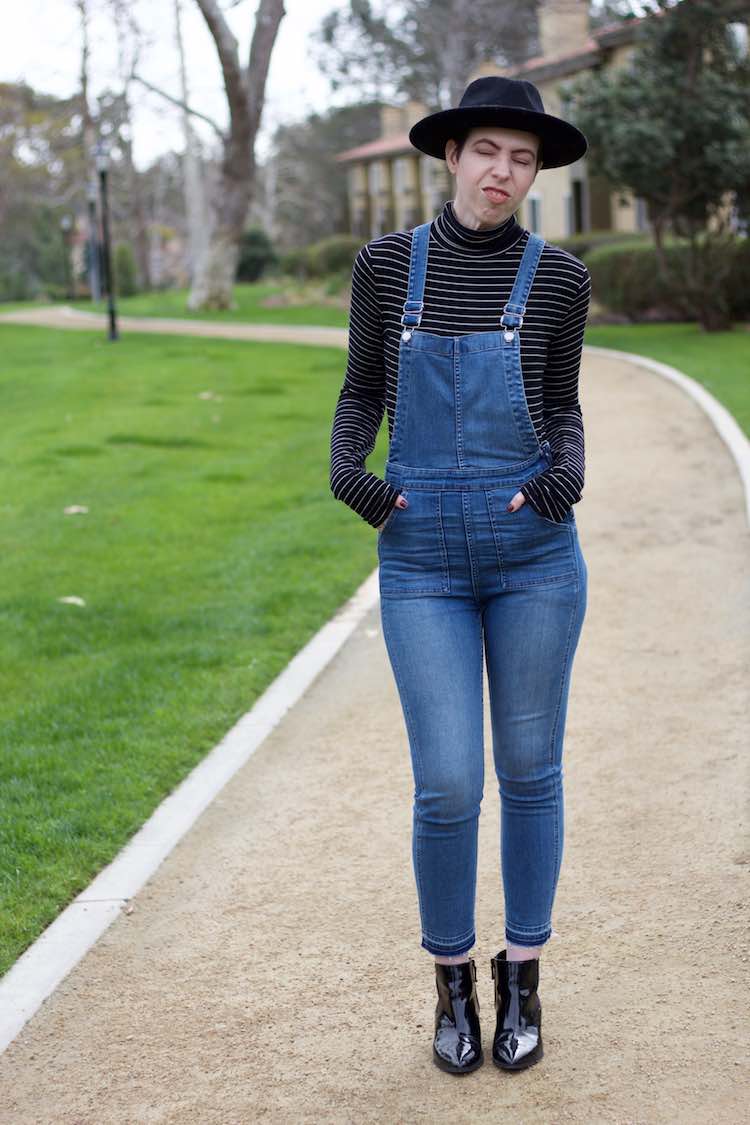 Overalls: Madewell; Turtleneck: Target (old; similar); Boots: Tahari (limited sizes available); Hats: F21 (old; similar)
This last look is the most dressed up of the three and while overalls may not typically scream sexy, this is what I personally would consider more of a date-night look. I paired them with a fitted black turtleneck, an item of clothing which I happen to think is very sexy.
I dressed them up even more with these patent leather pointed toe ankle boots that I've been obsessed with lately. I love the chunky heel on these. Not only is it very on-trend, but it makes these boots extremely comfortable to walk around in.
To finish off the look, I added, you guessed it, another hat; this one a wide-brimmed black fedora. I think it gives the outfit a little more edge and let's face it, with my short hair and new arm ink, I'm basically as bad to the bone as they come.
Hope you enjoyed this special feature post! Again, if you have suggestions for future "Thrice as Nice" posts or even suggestions for how you would style overalls, I'd love to hear in the comments below. Have a great day!
P.S. I couldn't not include that very last photo. My nose started running while we were shooting and David captured this gem mid-sniffle. I always have to do everything so dramatically...