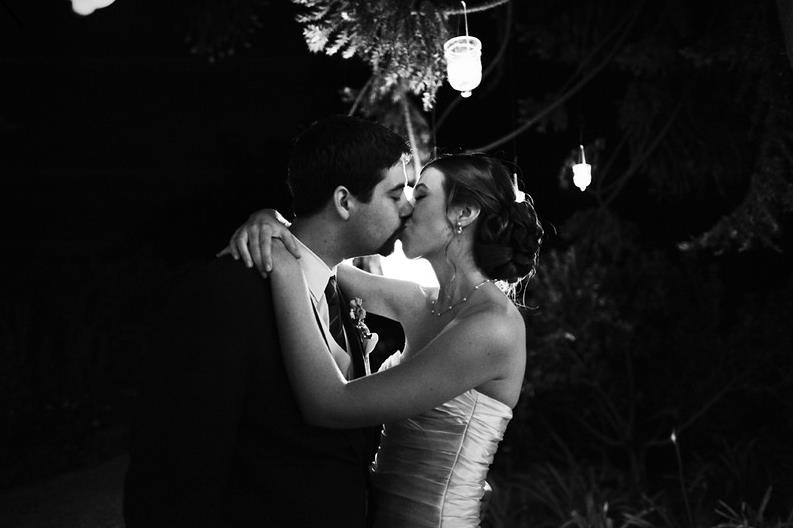 Today David and I are celebrating three years of marriage. It seems like just yesterday we were on our way to Warren semi-formal. Ferris Bueller was right; life DOES move quickly! And I can honestly say that with each day that passes, I grow more in love with this wonderful man. He's every bit the man I always dreamed I would marry: kind, selfless, compassionate, sensitive, funny beyond reason, honest, hard-working, determined, secretly good at busting a move, and loves God with all his heart. His suave good looks don't hurt either.
David, these past three years have been incredible. We've definitely had our share of trials, but I can honestly say, with God at the center of our relationship, I know we can get through anything. I'm so excited to spend the next 75 years with you…even though I know you don't want to live to be quite that old…Don't worry, science will catch up.
So in honor of our anniversary today, I thought I'd share some fun and possibly embarrassing facts about David and I. Enjoy!
David and I, along with some other friends, took a hip hop class my freshman year of college. Like I said, David can bust a move…

When David first asked me to be his girlfriend, he did so with an amazingly awesome poem that may or may not have included the line, "And now I have just one question. If you don't say, 'Yes,' I may have indigestion."

It's a good thing David and I didn't meet when we were kids because I would have been significantly taller than him until about high school.

We can quote the majority of the entire series of How I Met Your Mother…and we do…

David and I often take our son…I mean cat, Raisins Cheeseburger Balderston on walks on a leash. Well…we try to, at least…

David and I both have blogs. His is informative and useful and mine is me rambling about life (As I'm sure you now know).

We are both huge fans of breakfast. In fact, we have breakfast for dinner almost once a week…and breakfast for breakfast EVERY day of the week.

When David went to Uganda in 2008, he filled an entire Composition notebook with letters to me each day. He was only there for two weeks.

We have made it our mission to try every good burger in San Diego.

David and I carpool to work and every morning, before I drop him off at his office, we say, "Tradesies," which simply means you pray for me and I'll pray for you today.
Thank you so much for reading!