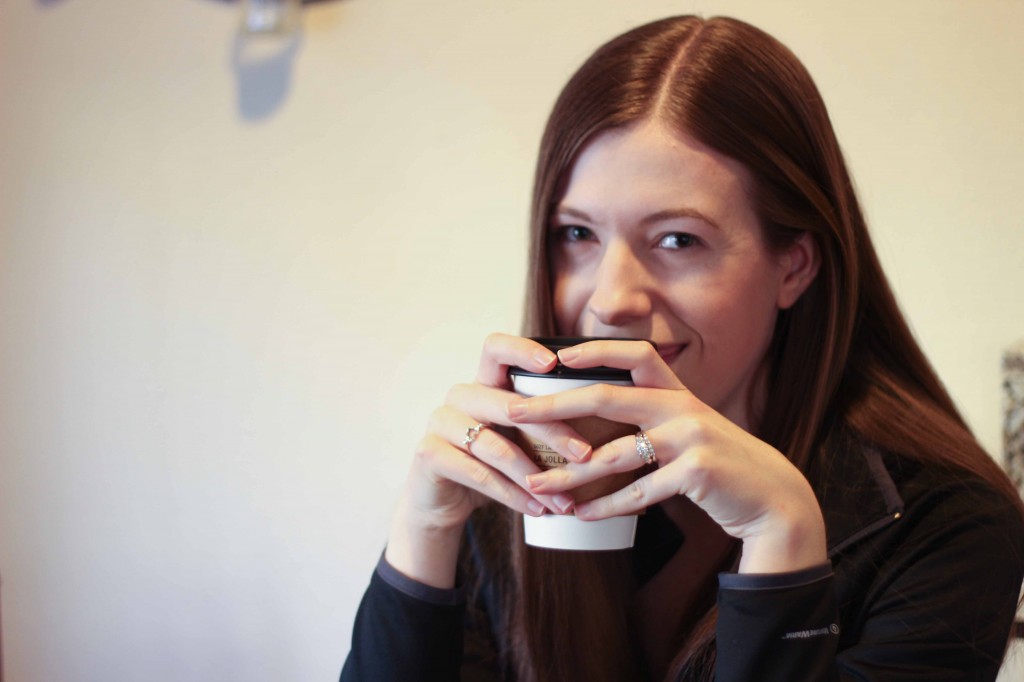 The month of February is off to a fantastic start for one simple reason: coffee. OK, so it's not like I wasn't drinking coffee in January, but there is just something so wonderful about someone else making the coffee for you. Also, I'm pretty sure that Bird Rock Coffee Roasters, voted number one Micro Coffee Roaster of the Year by Roast Magazine, makes a semi-reasonably better cup of coffee than I do at home. Maybe.
Other than that, today has been perfectly simple. David and I woke up and went for a run (get moving: check!) and then made a huge bell pepper, onion and bacon scramble. Since we're honoring the Sabbath this month (something we should technically be doing all the time), we have been trying to get all of the chores and errands that we usually leave until Sunday done. We managed to do some cleaning and buy our groceries for the week, but now I'm half sitting/half laying on the bed, and man, does it feel nice. I can just hear that pile of laundry laughing in face right now. It thinks I can't conquer it before tomorrow…I'm afraid it might be right. Must…push…on.
Anyway, I hope your Saturday is turning out to be everything you hoped for/needed. Enjoy the rest of your weekend.