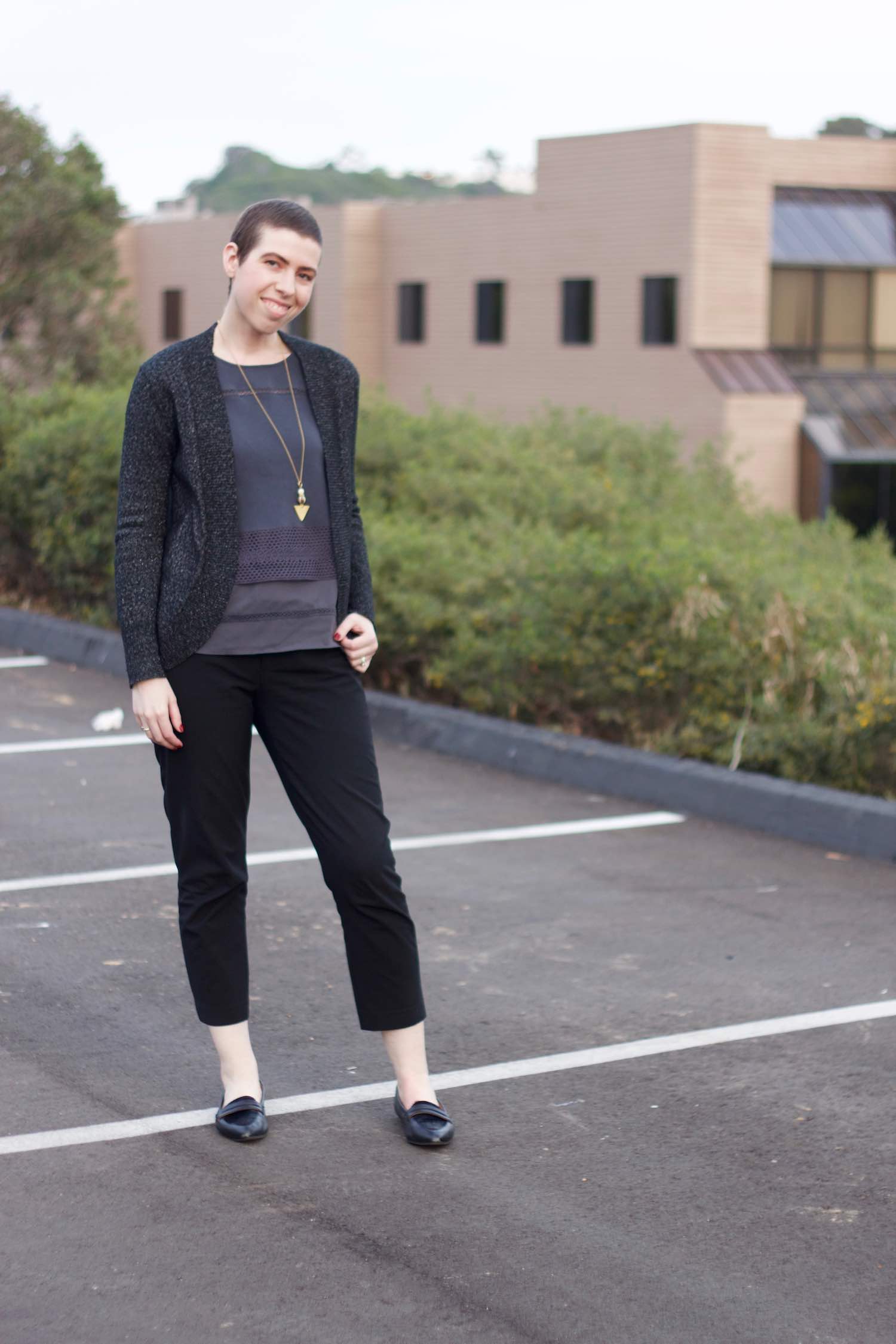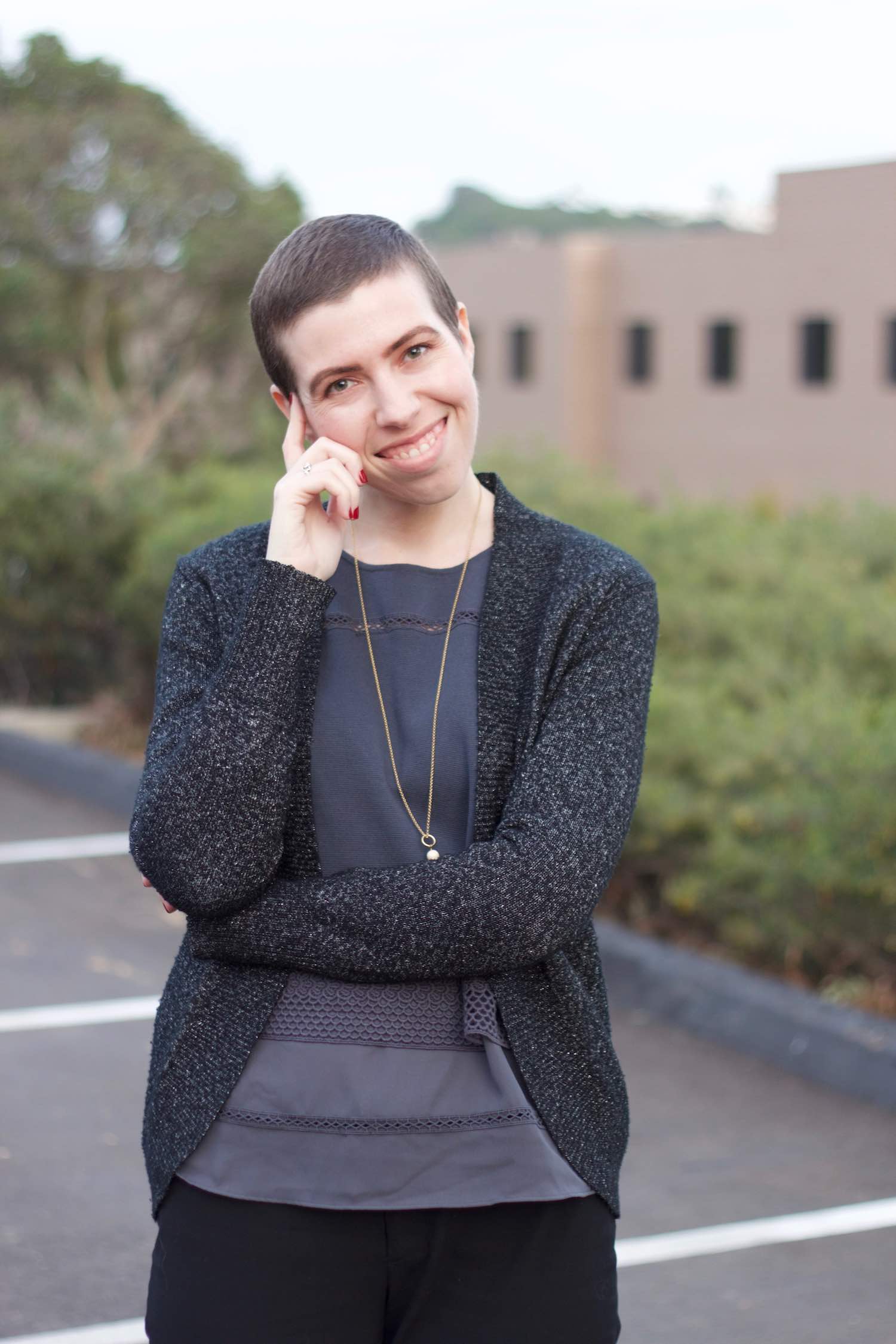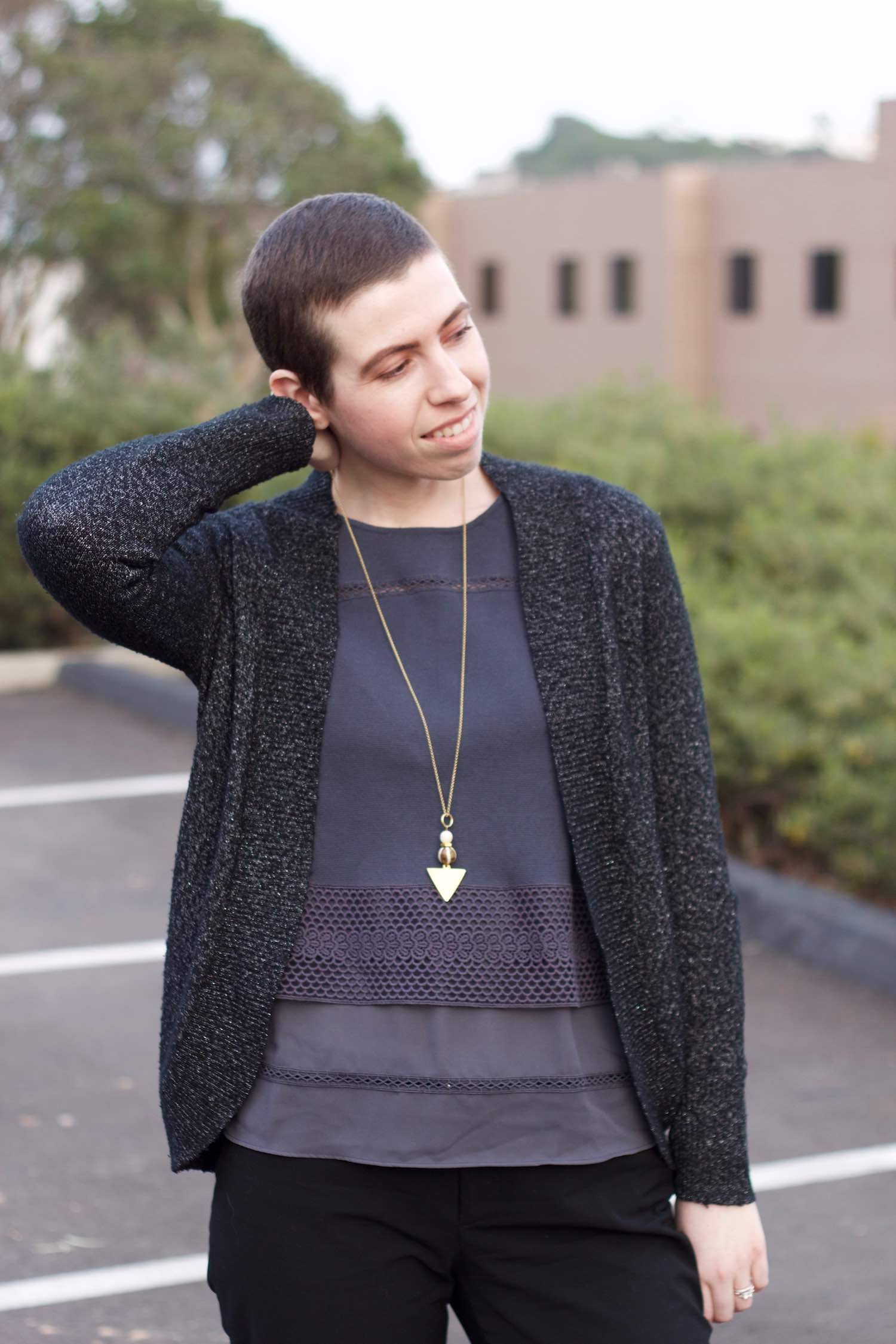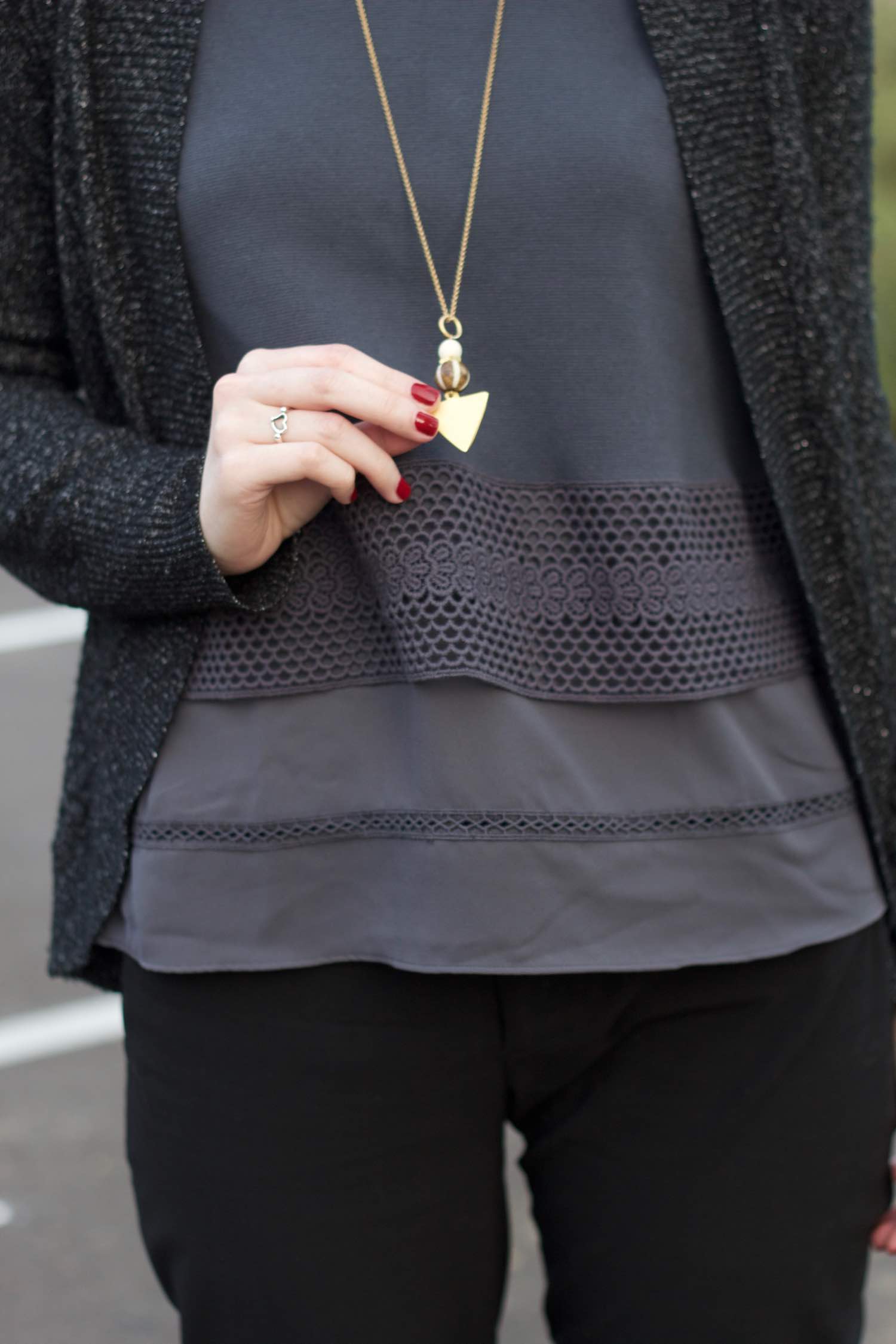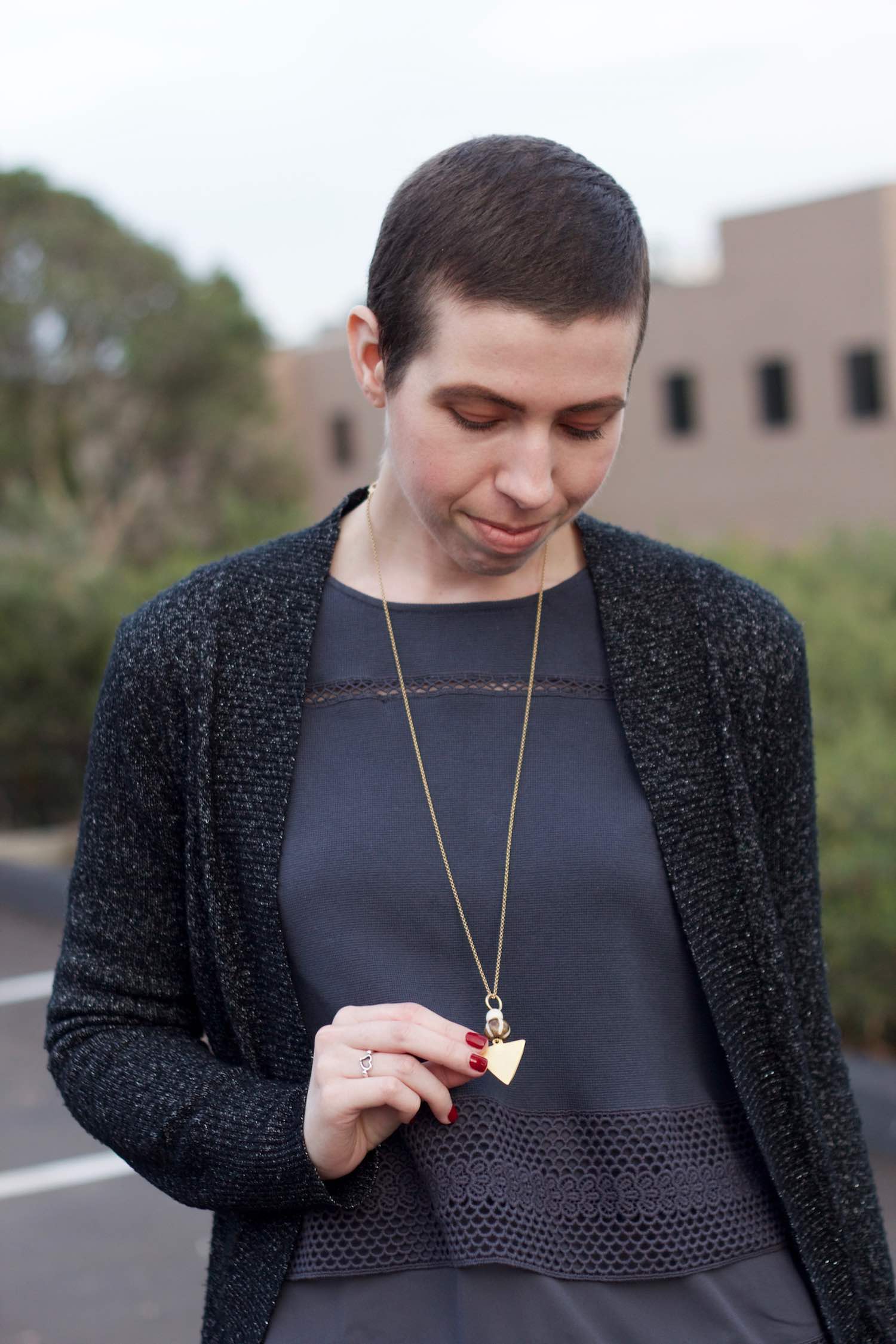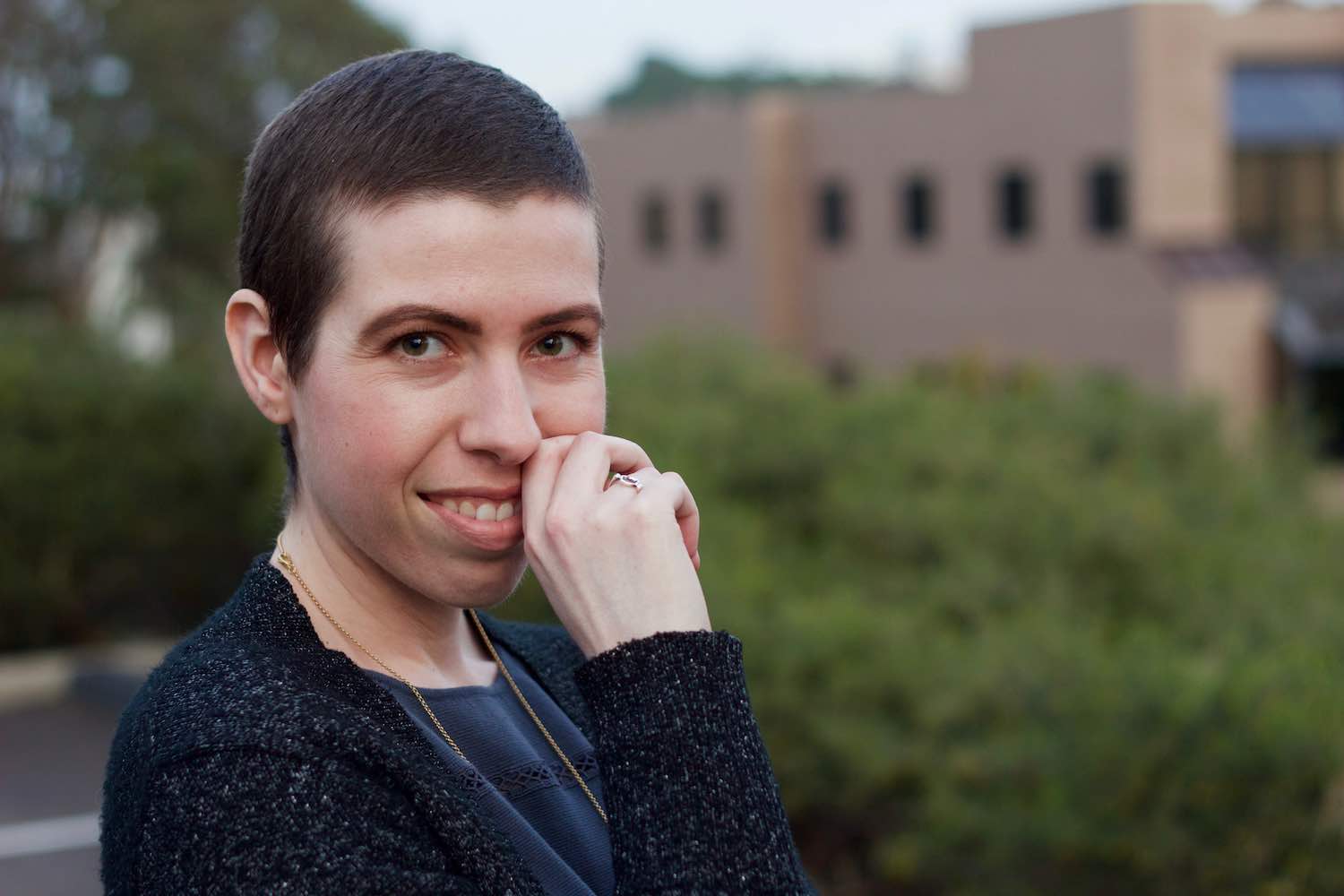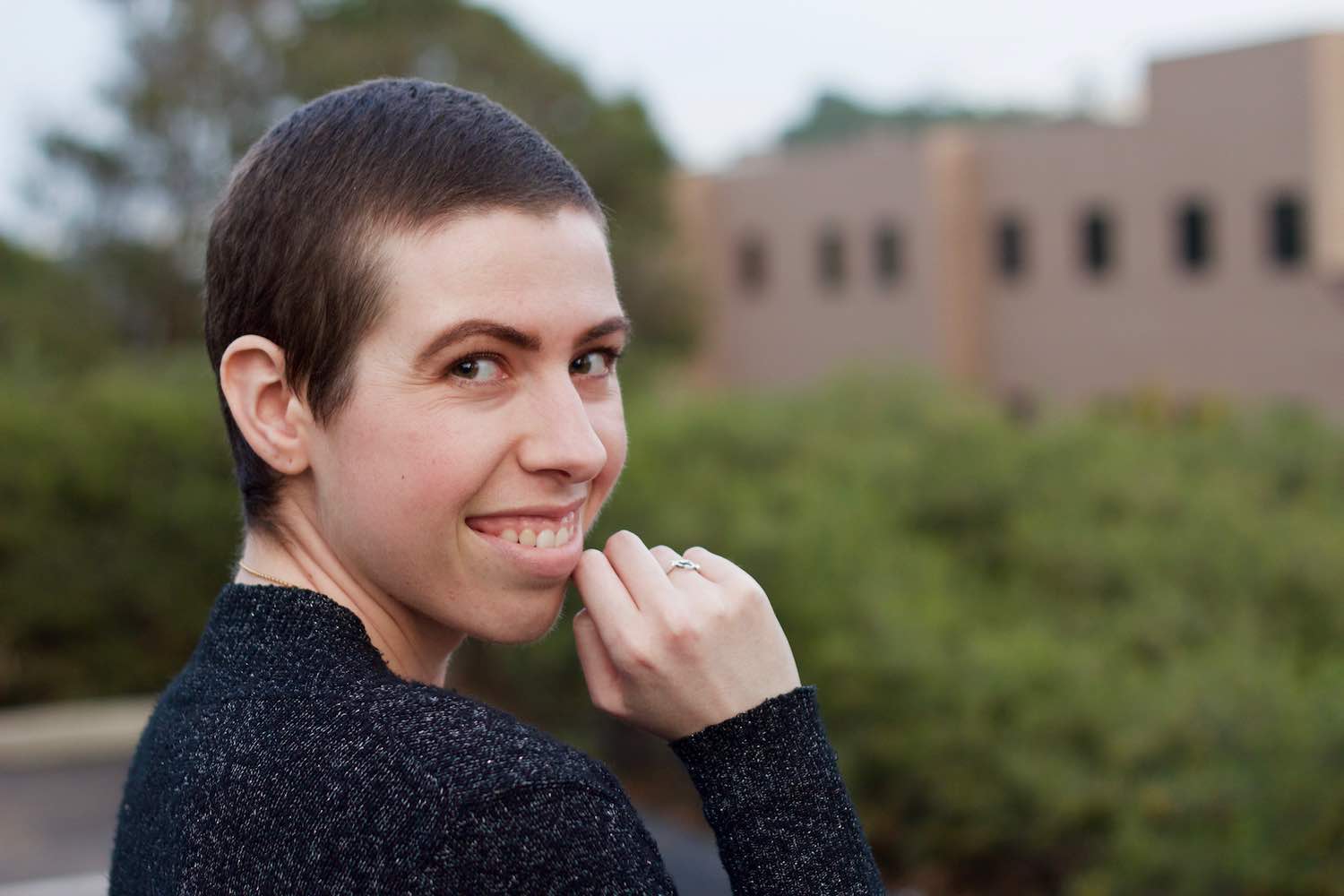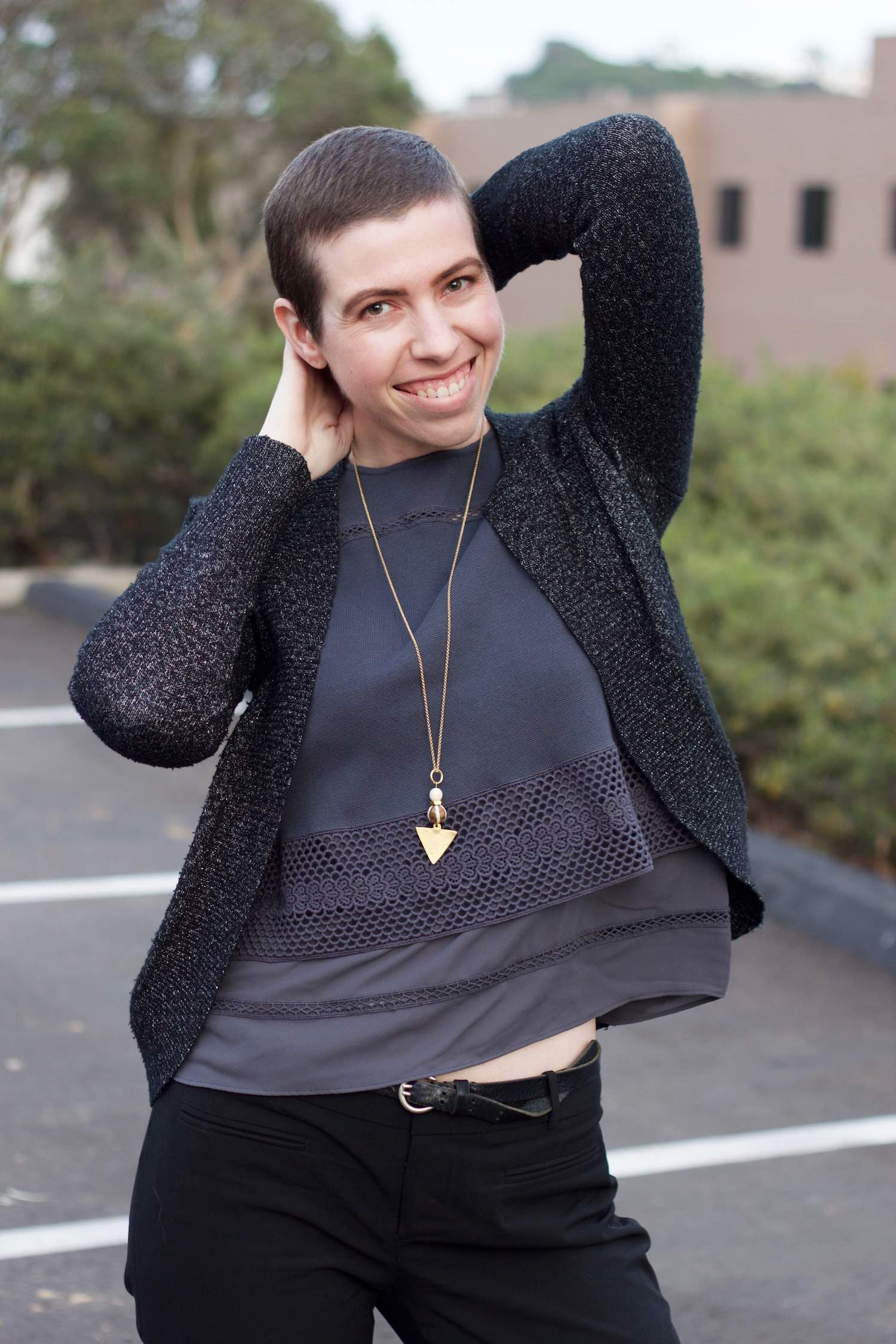 Top: Loft; Cardigan: Target (old; similar); Pants: Gap (old; similar); Shoes: Me Too; Necklace: Natalie Borton Dylan Necklace (no longer available; similar)
Disclosure: This post contains affiliate links, which means that if you purchase a product through one of my links, I make a small commission.
Do you guys spell it "gray" or "grey"? I've always spelled it with an "e" because it just feels more proper that way. Maybe because it makes me think of Earl Grey tea, and tea time is something the English practice. Ergo, fancy. Solid logic, I know.
I just got this lovely top from Loft. It's on super sale right now...like, I think they're practically giving them away at this point. I love it because it has some really pretty lace detailing on the bottom, but it's basically made from sweatshirt material. Looks put-together; feels relaxed. My kind of top.
I wore this top on my very first day of radiation therapy. It was a big day, so it felt appropriate that I wear a pretty new top...not that they let me keep it on or anything. But I won't get into the fun details here.
All in all, it was a good day and I felt really proud of myself for being brave and for accomplishing everything I set out to do. The whole day went something like this: wake up, go to work, go to radiation, go back to work, go take outfit photos, go to physical therapy, go to ballet class, come home, shower, breathe in, breathe out, goodnight.
Alright, that's enough horn tooting for one day. Hope you all have a lovely weekend! Hopefully, for many of you, it's a long one!
P.S. That last photo...I know, ALL SASS.