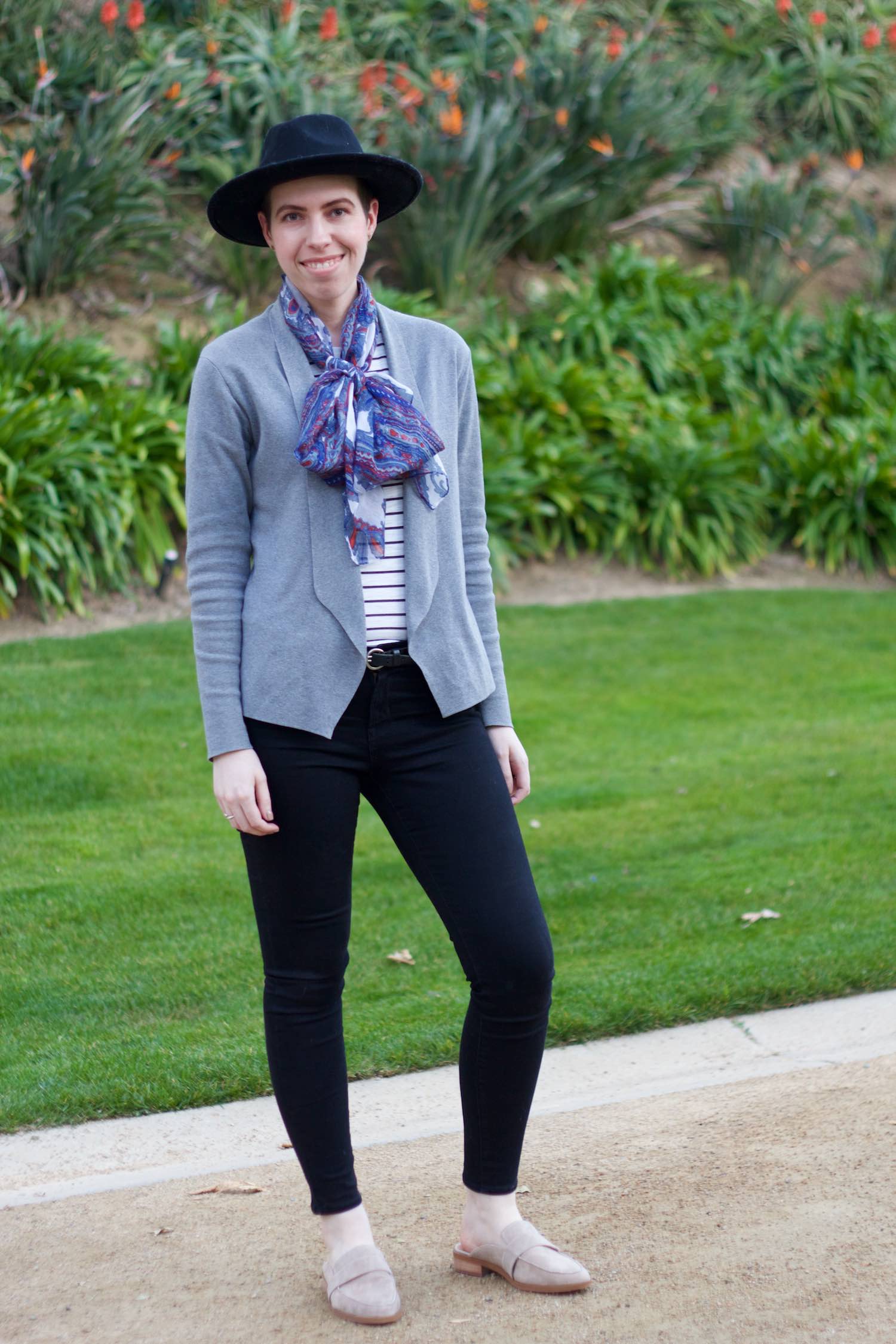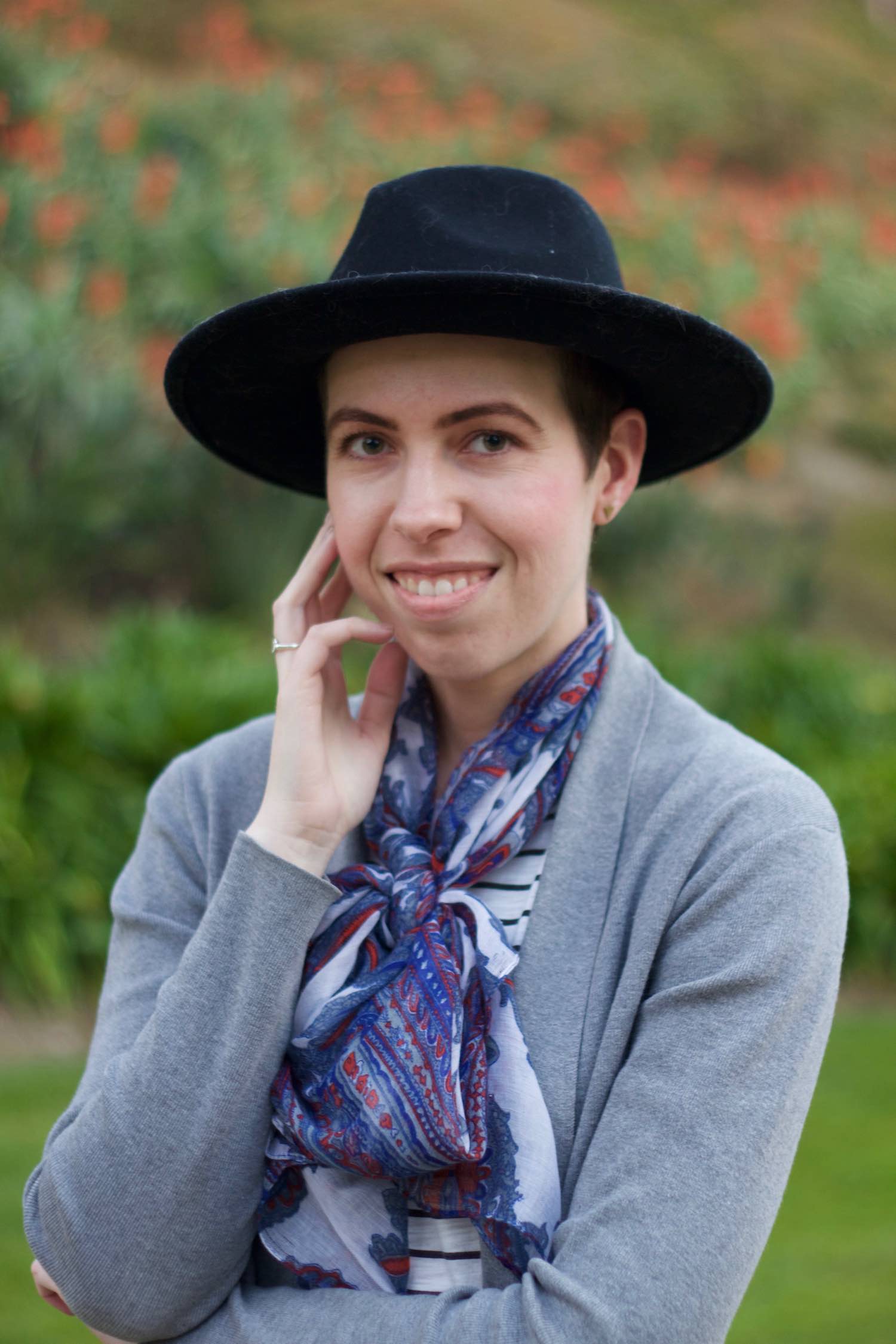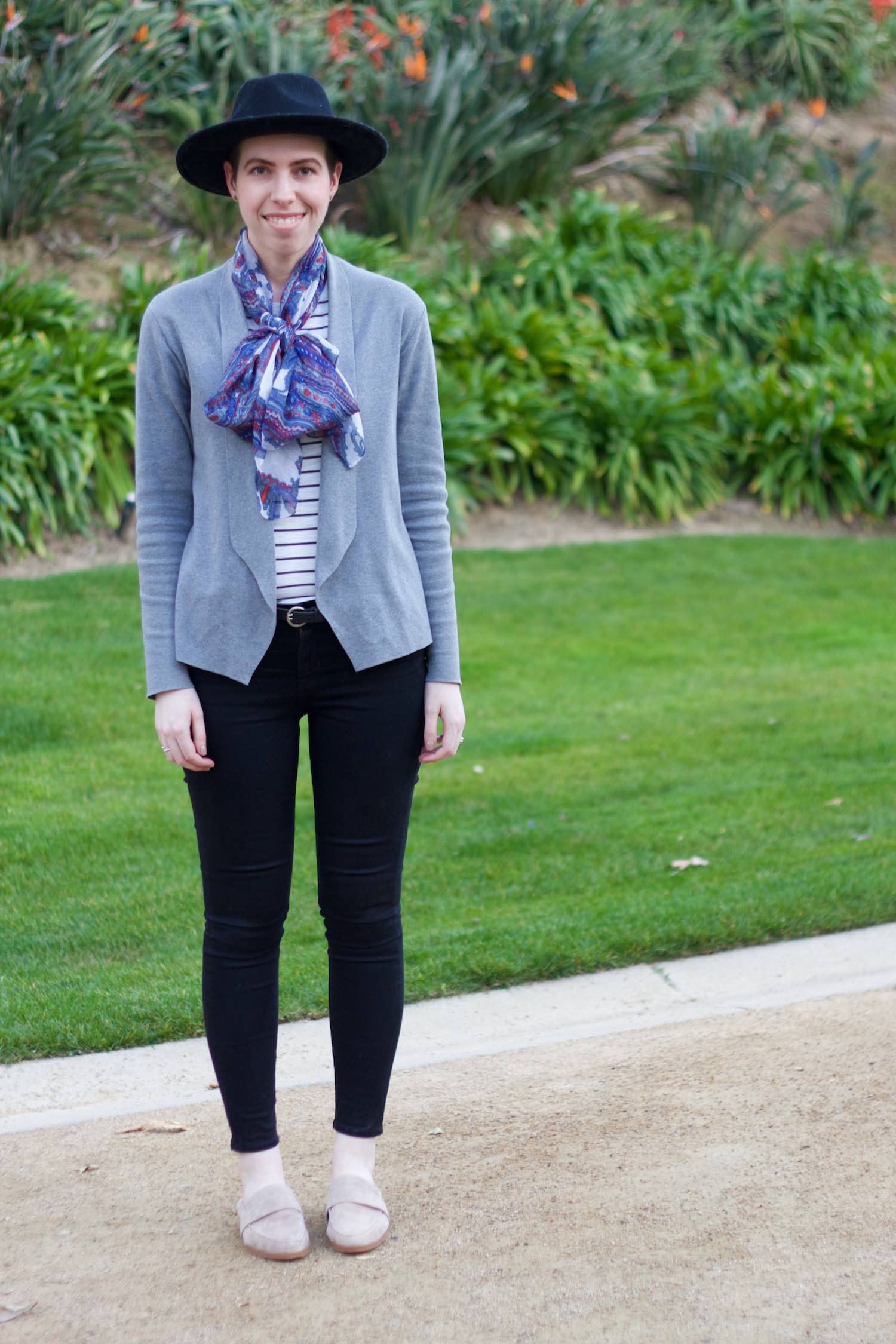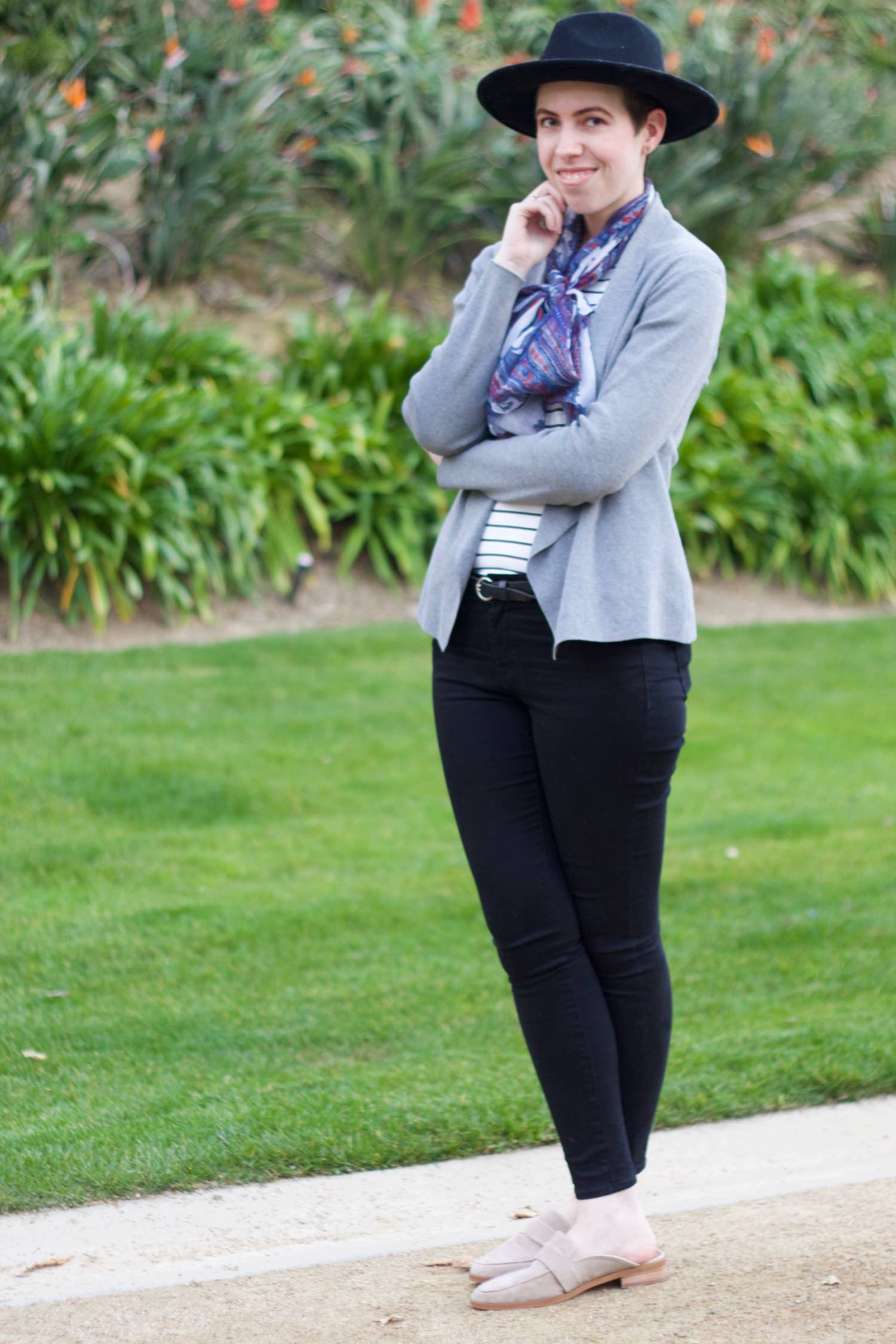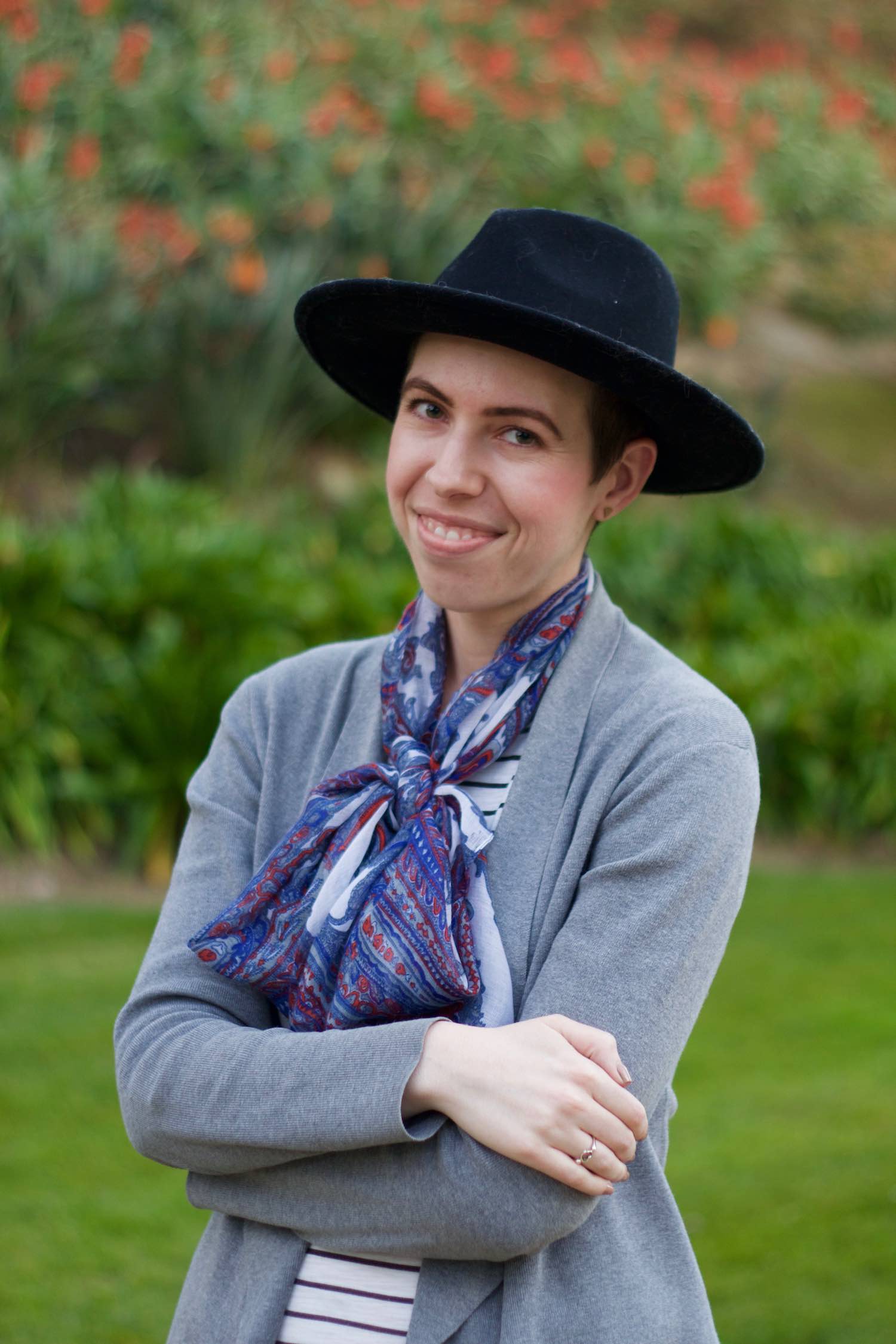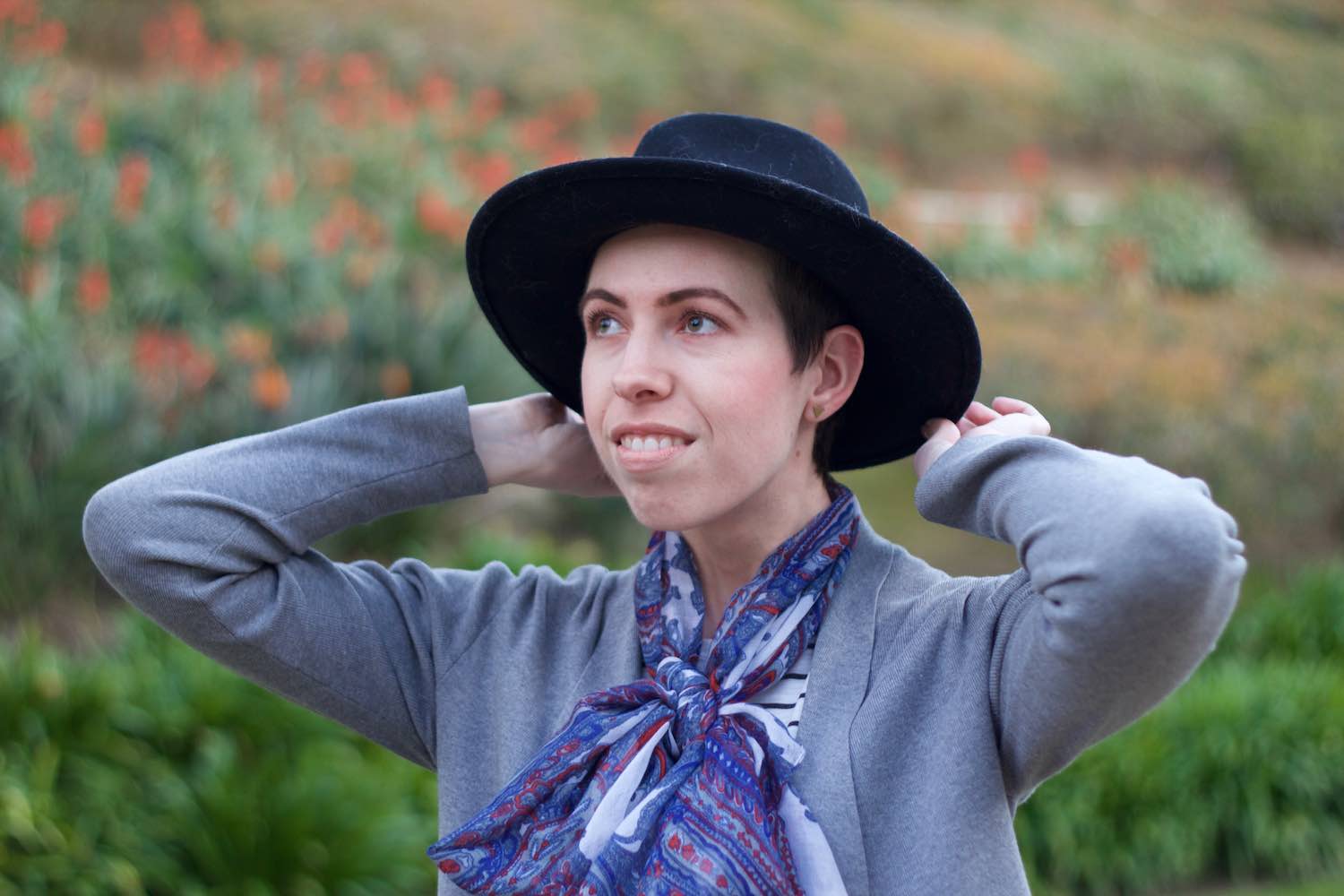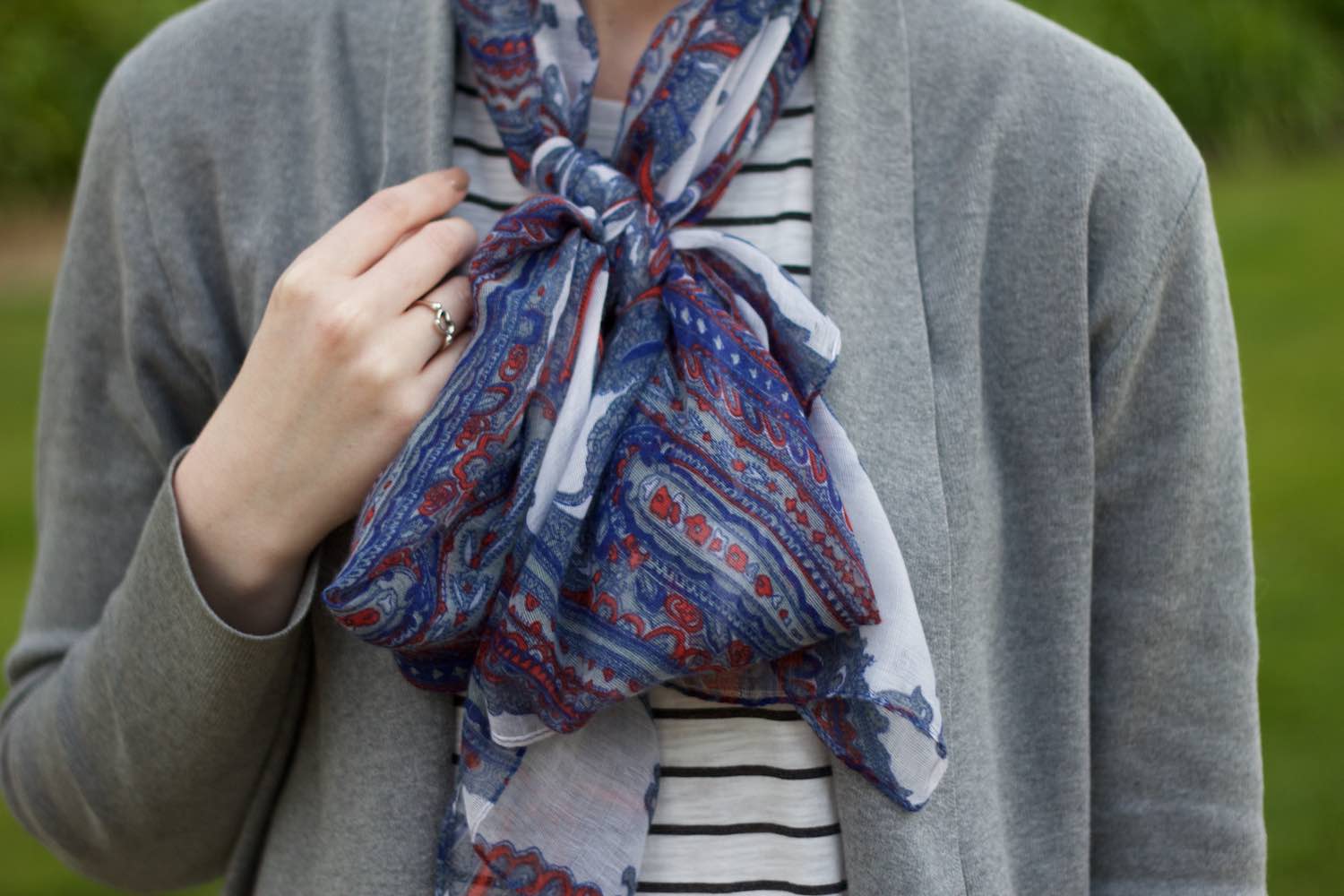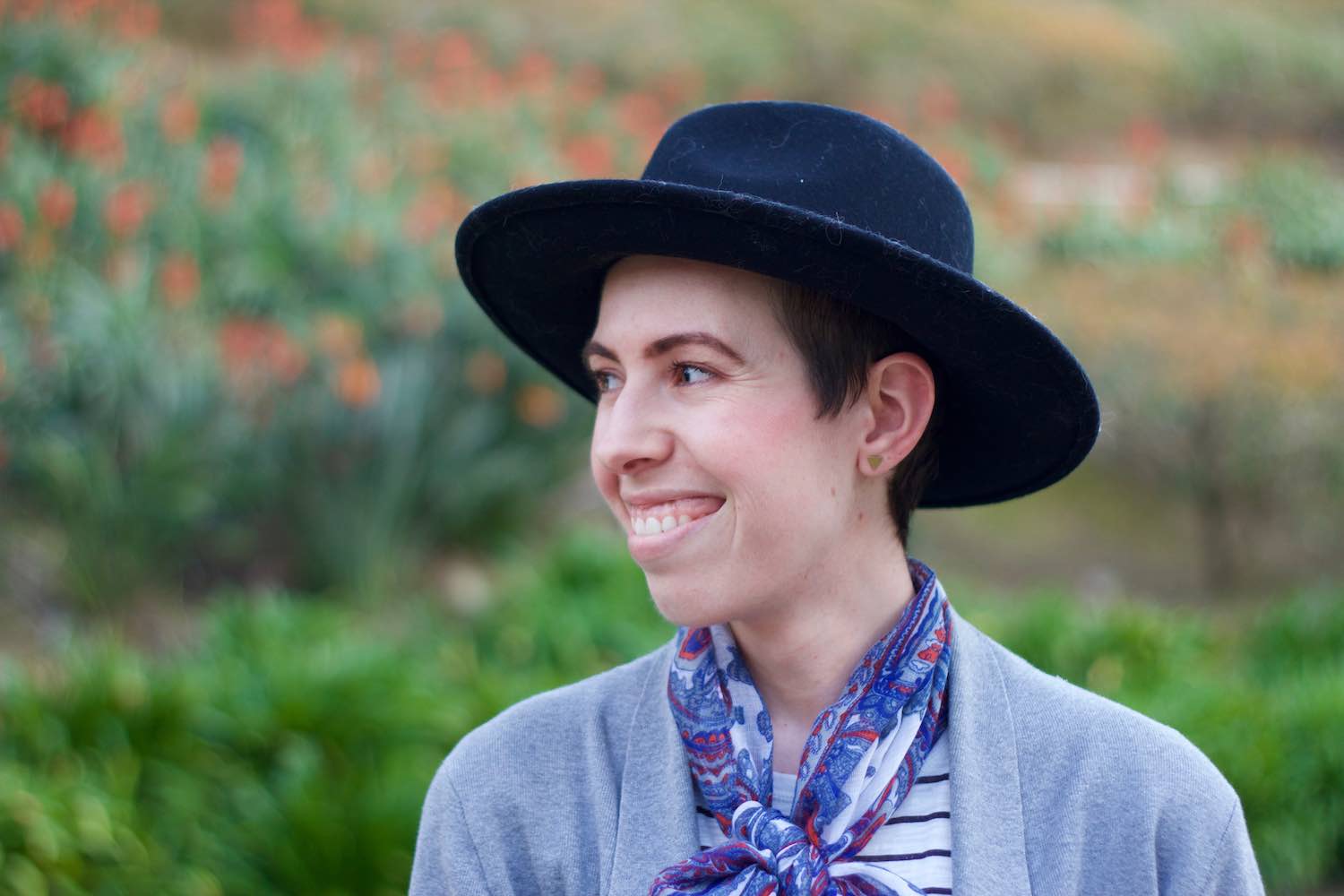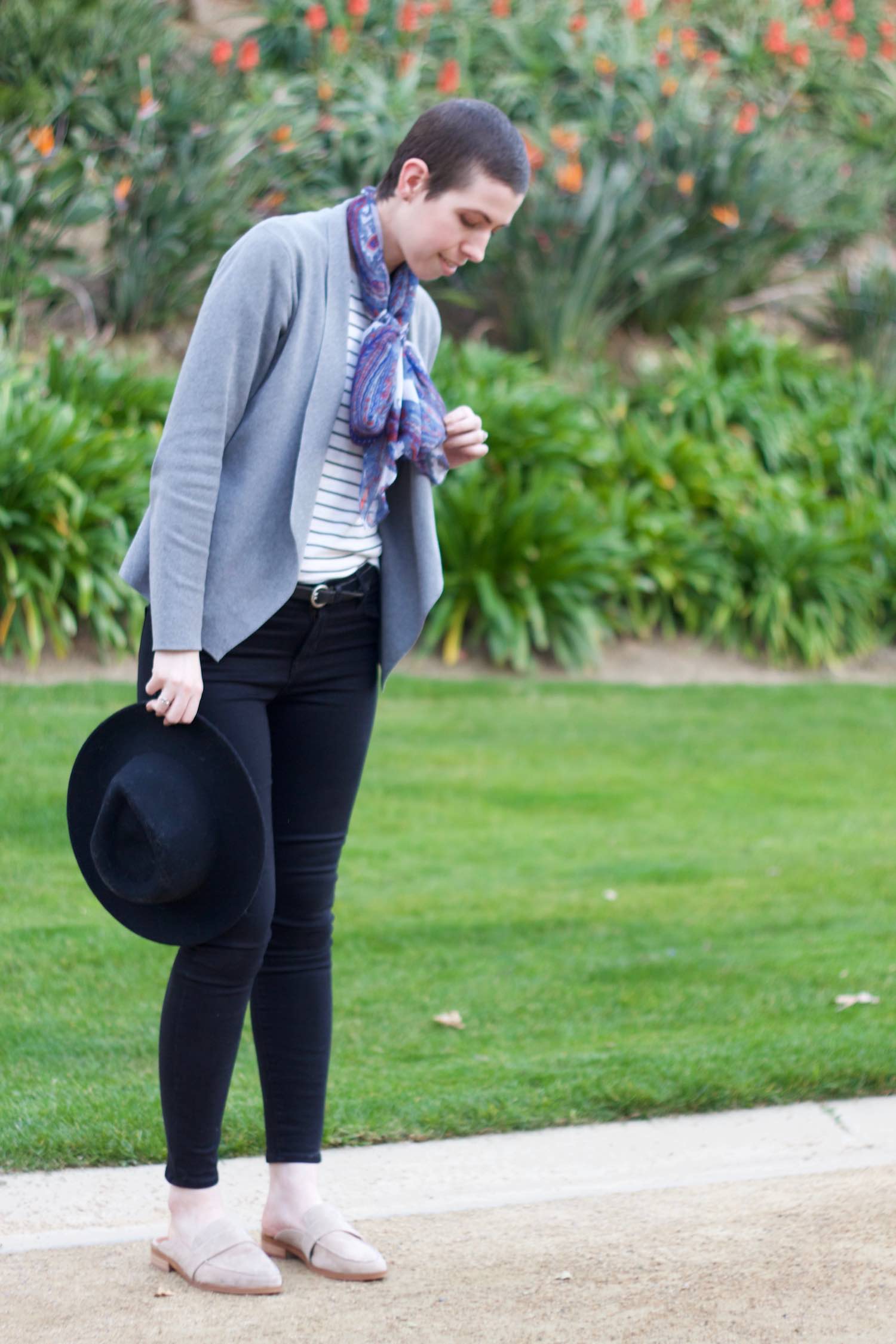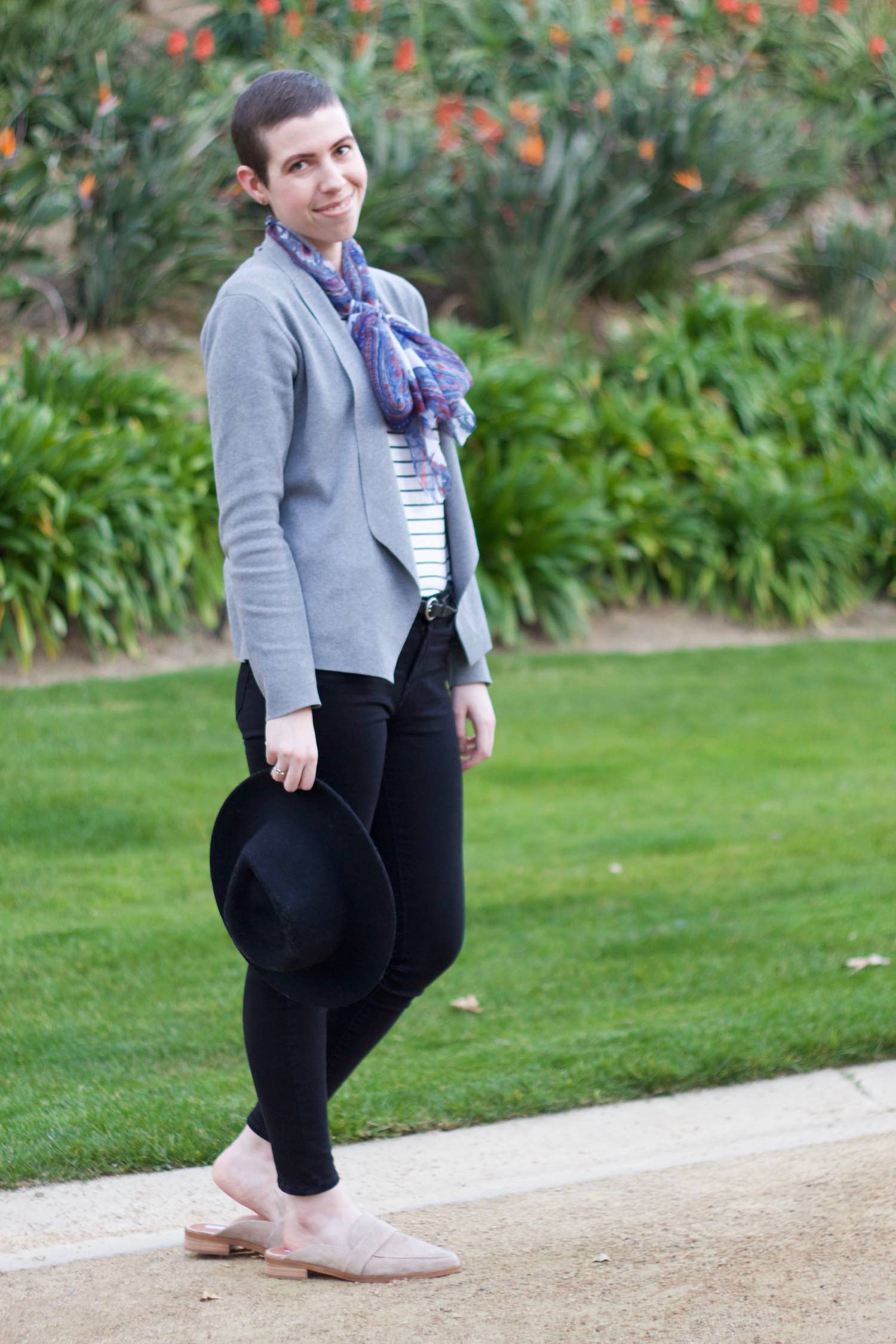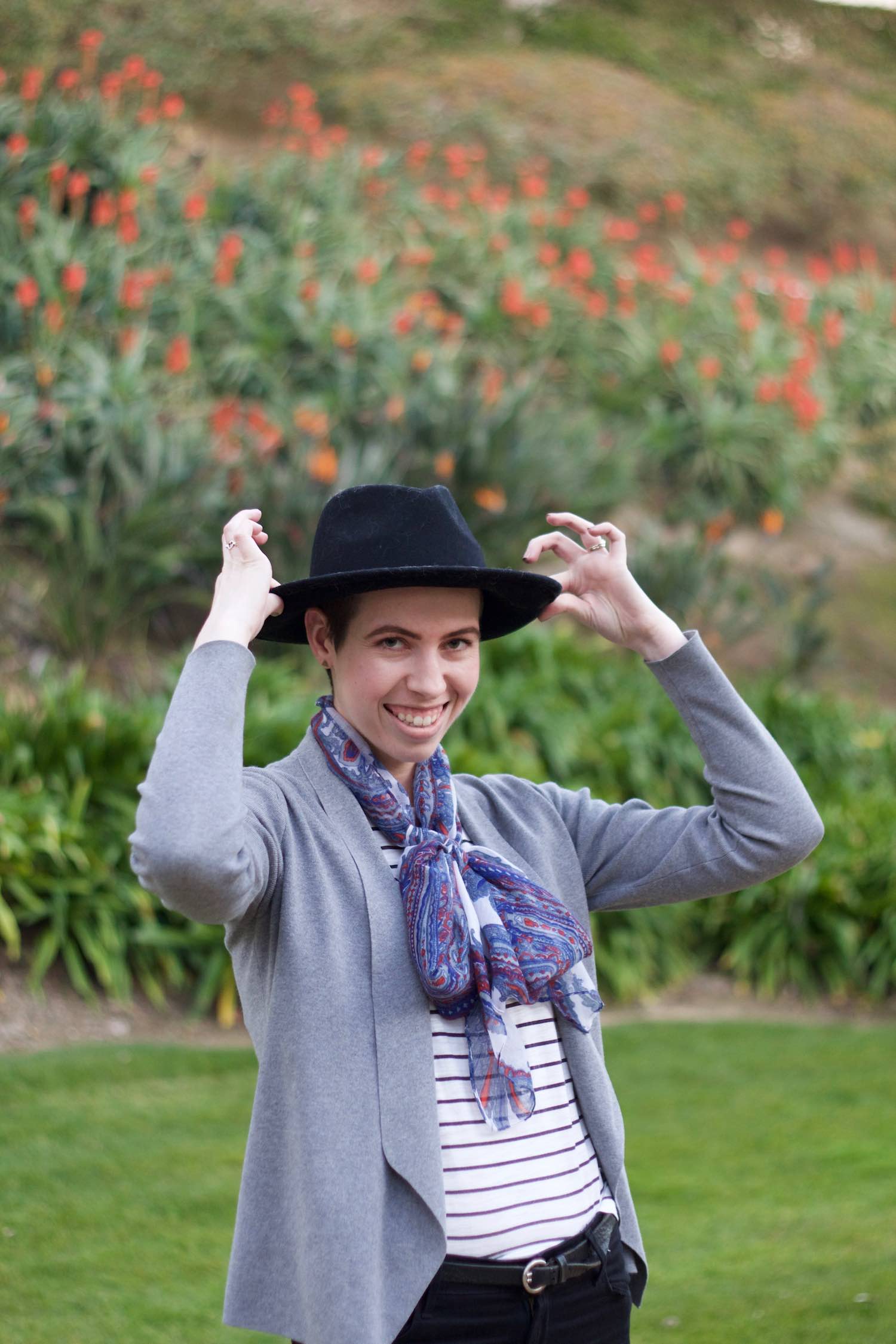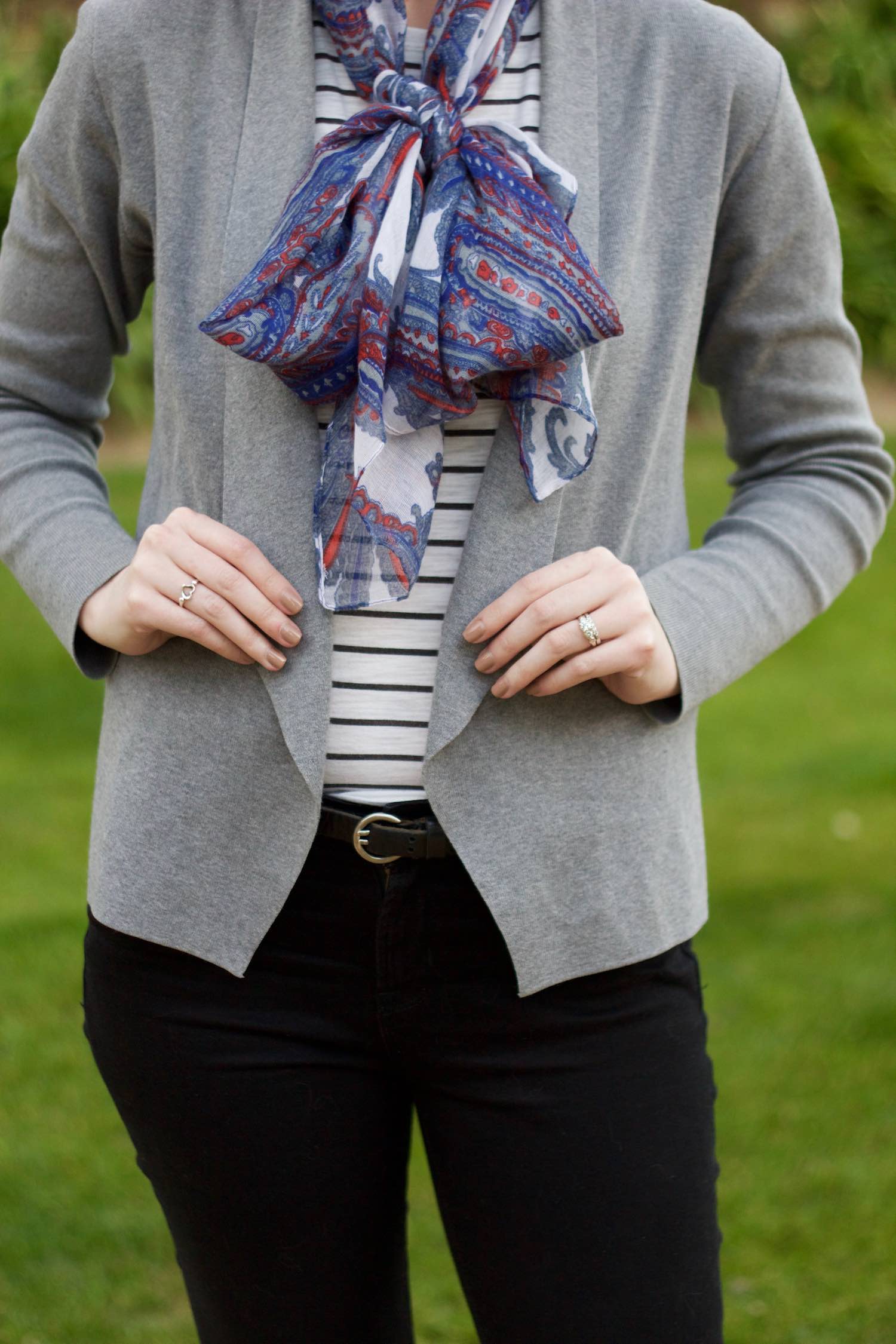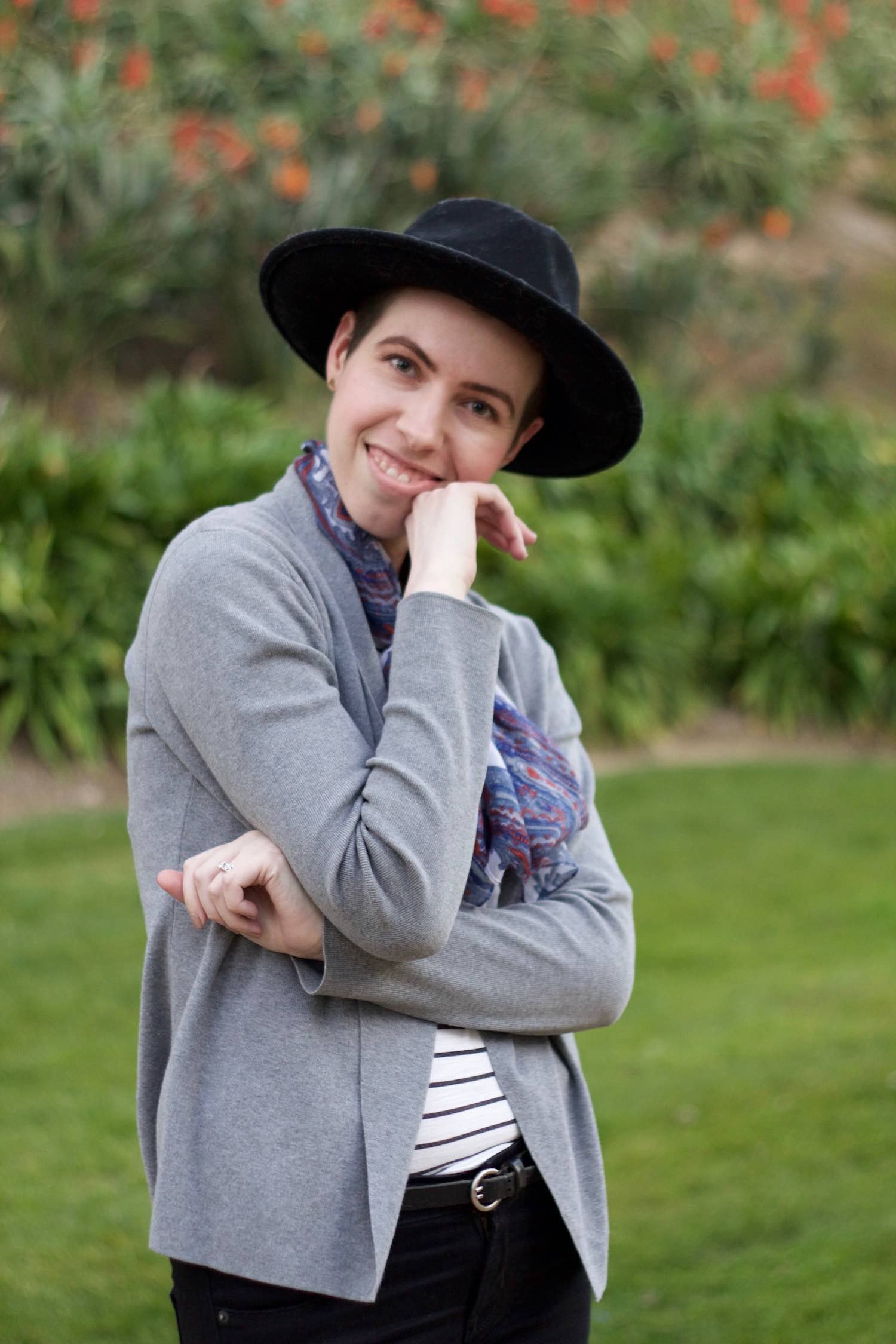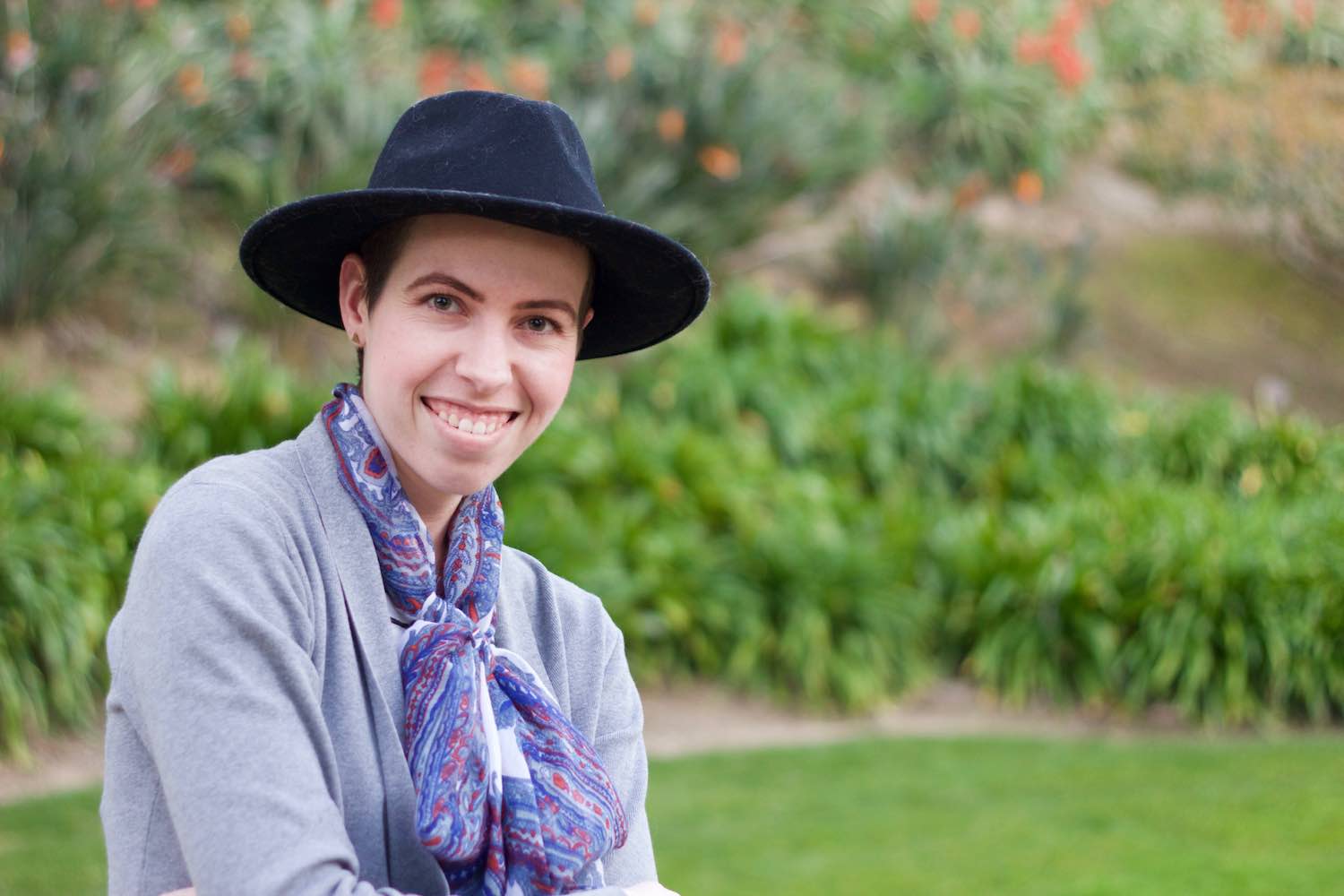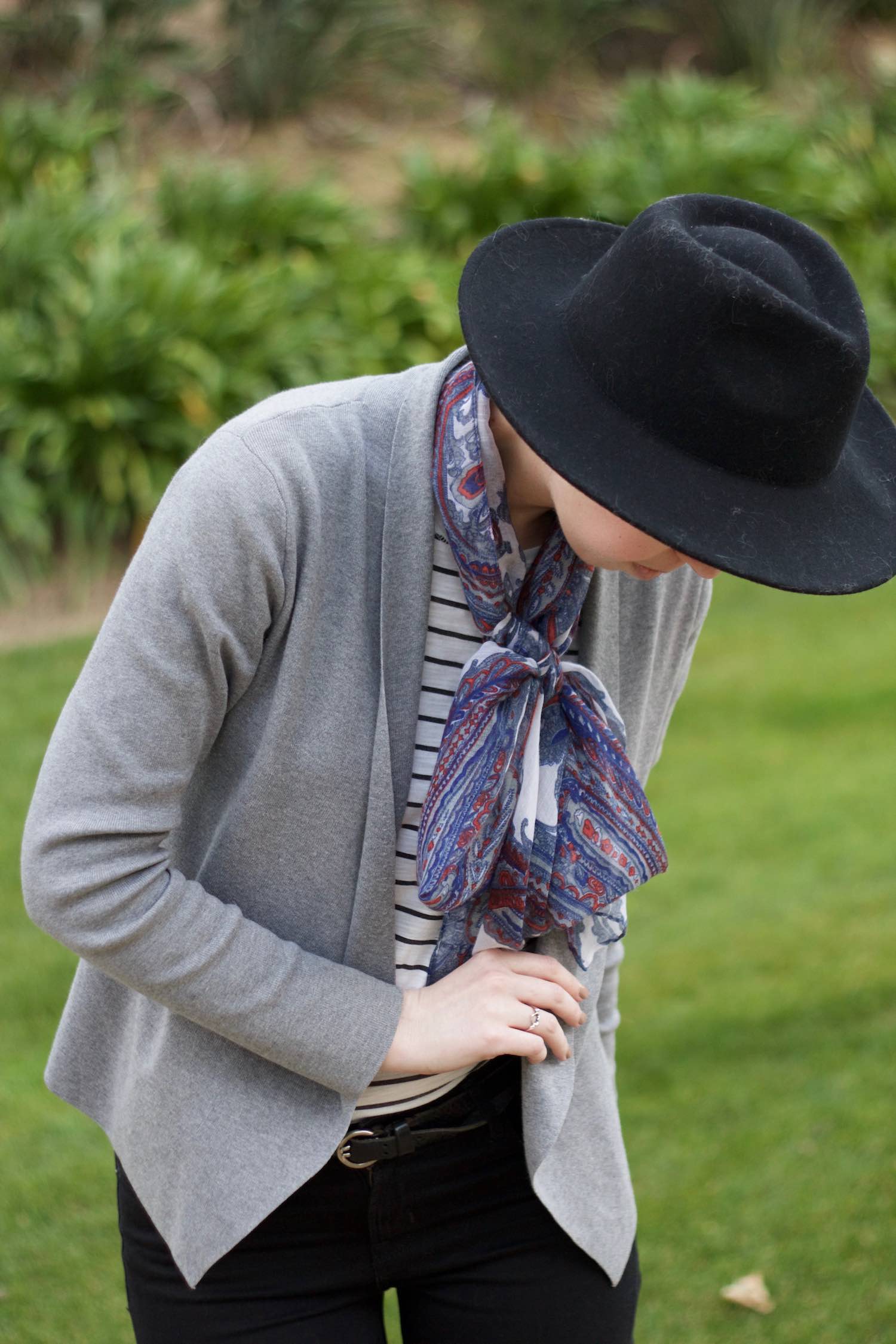 Shirt: F21 (old; similar); Jeans: Old Navy; Cardigan: Thrifted (similar); Scarf: Unknown (similar); Shoes: Steven Madden
This beautiful scarf was a Christmas gift from my grandmother last month. It's so precious to me because it reminds me of her and I know that it's something she put a lot of care and thought into picking out just for me.
My grandmother and I have a special connection. For one, I love her to pieces. But also, we both spent the majority of 2016 battling different types of cancer. For me it was breast cancer and for her it was lymphoma. We were even going through chemotherapy during the same time.
There's so much about this past year that I don't understand. And maybe a lot of it, I never fully will. But I do believe that God's timing is always perfect. I believe that He had us both go through these trials at the same time for a reason; in order to pray for one another, encourage one another, and to feel even just the tiniest ounce less lonely.
I would never wish any form of cancer on my worst enemy, least of all my sweet Nana. But I also know that cancer is one hell of a lonely battle sometimes and I think we were both able to mutually comfort one another this past year, even from a distance (she lives about two hours North of me).
I'm happy to say that we are both doing much better and I truly believe that God has some great things in store for both of us for 2017.
"Yet in all these things we are more than conquerors through Him who loved us." - Romans 8:37