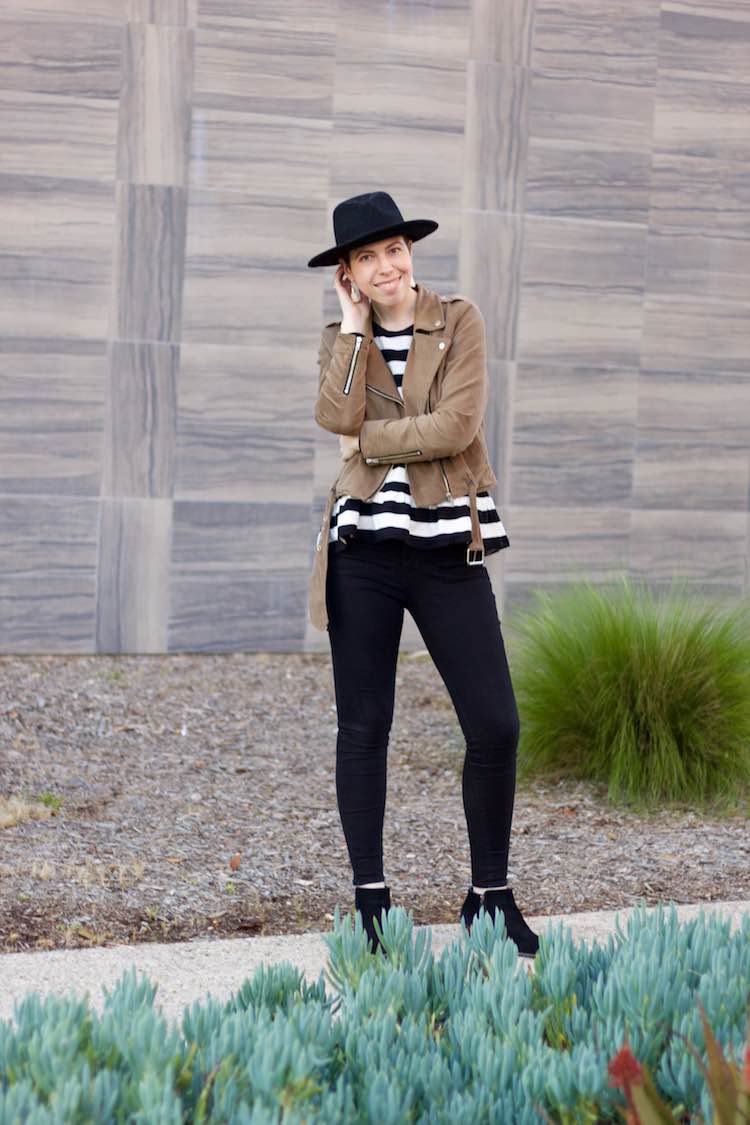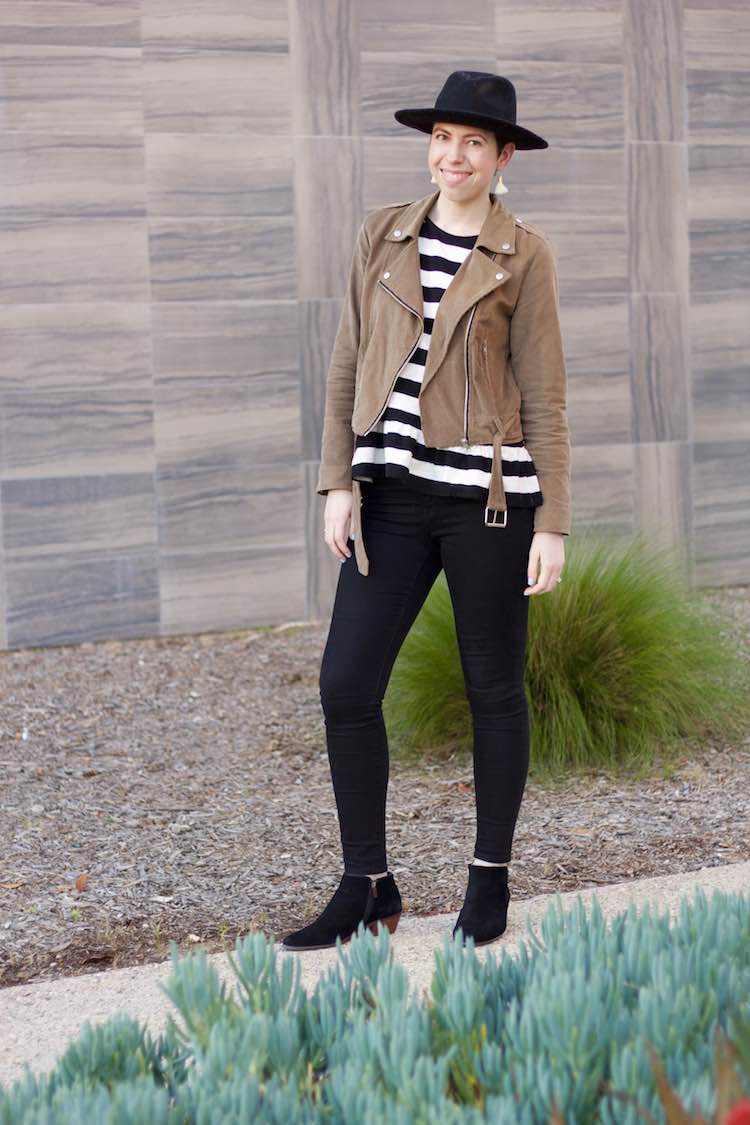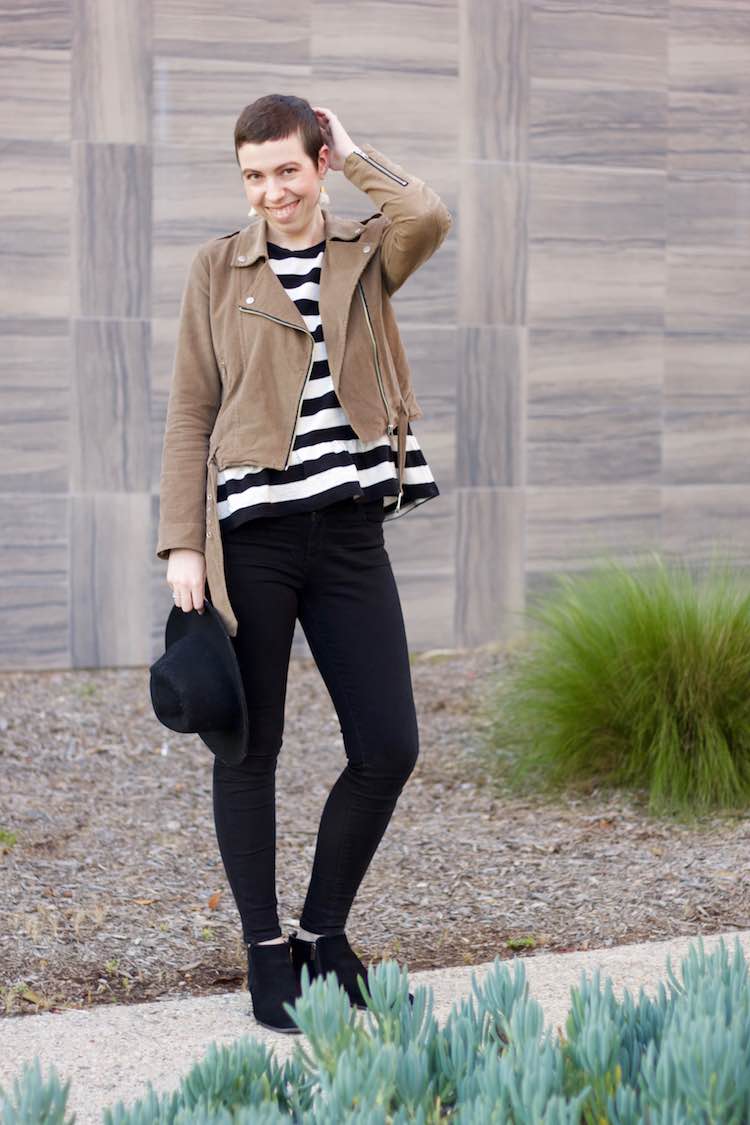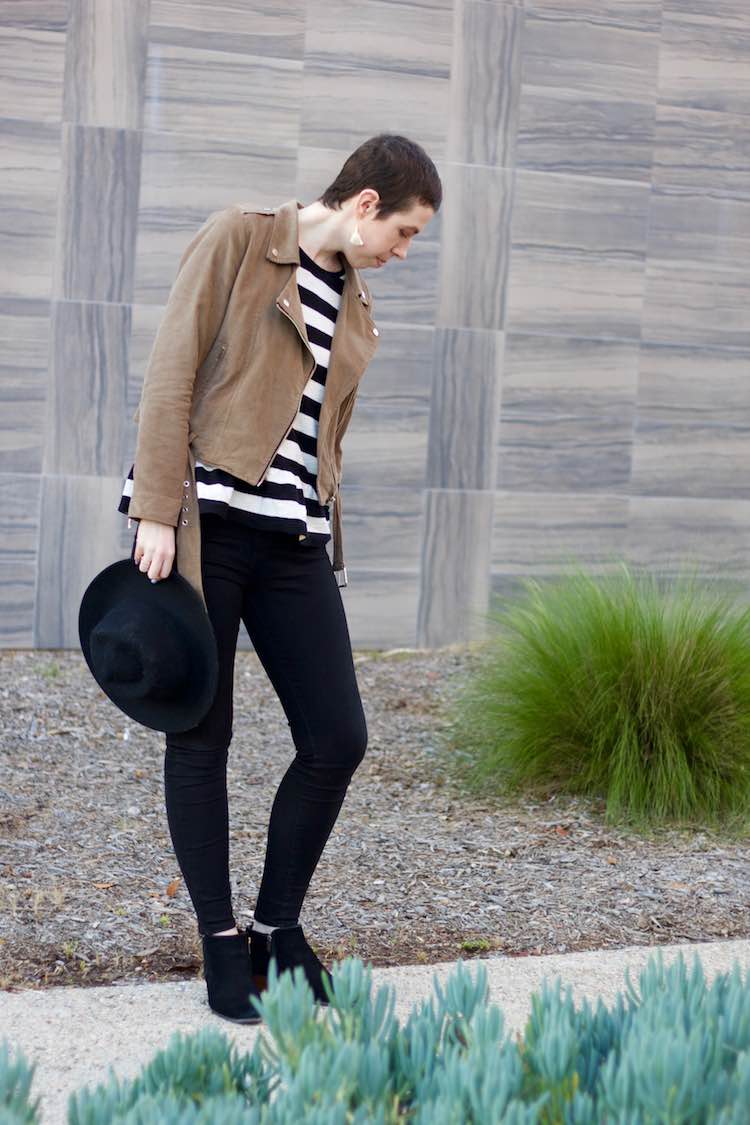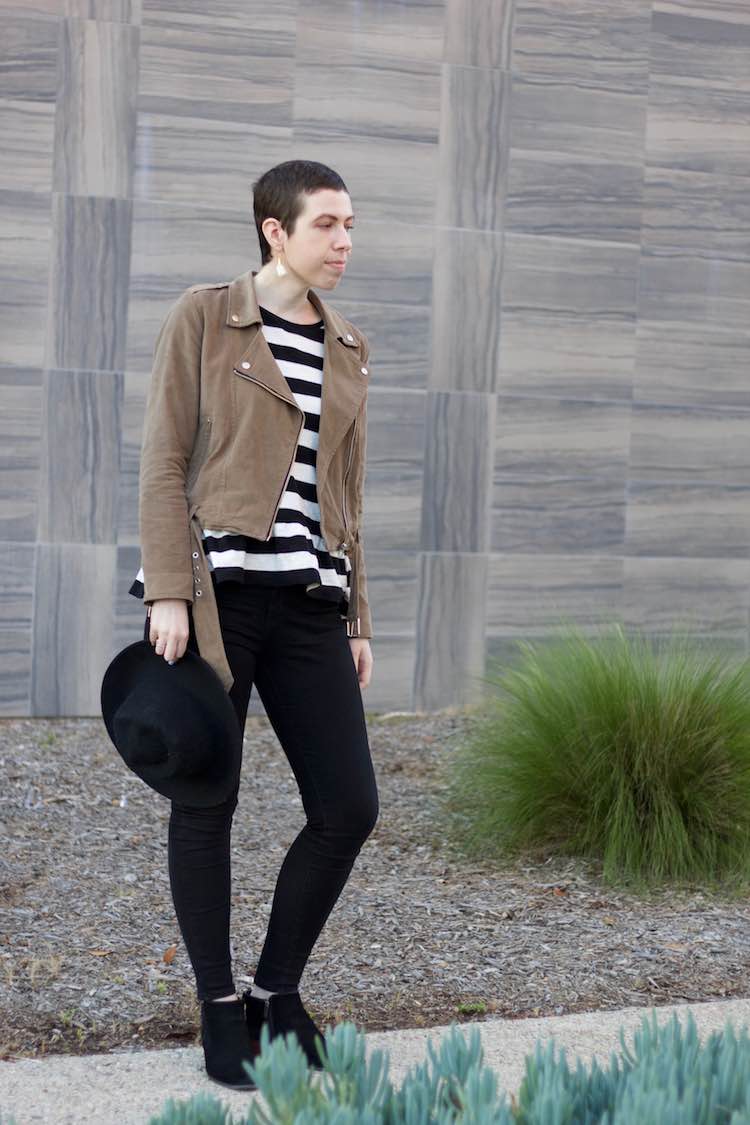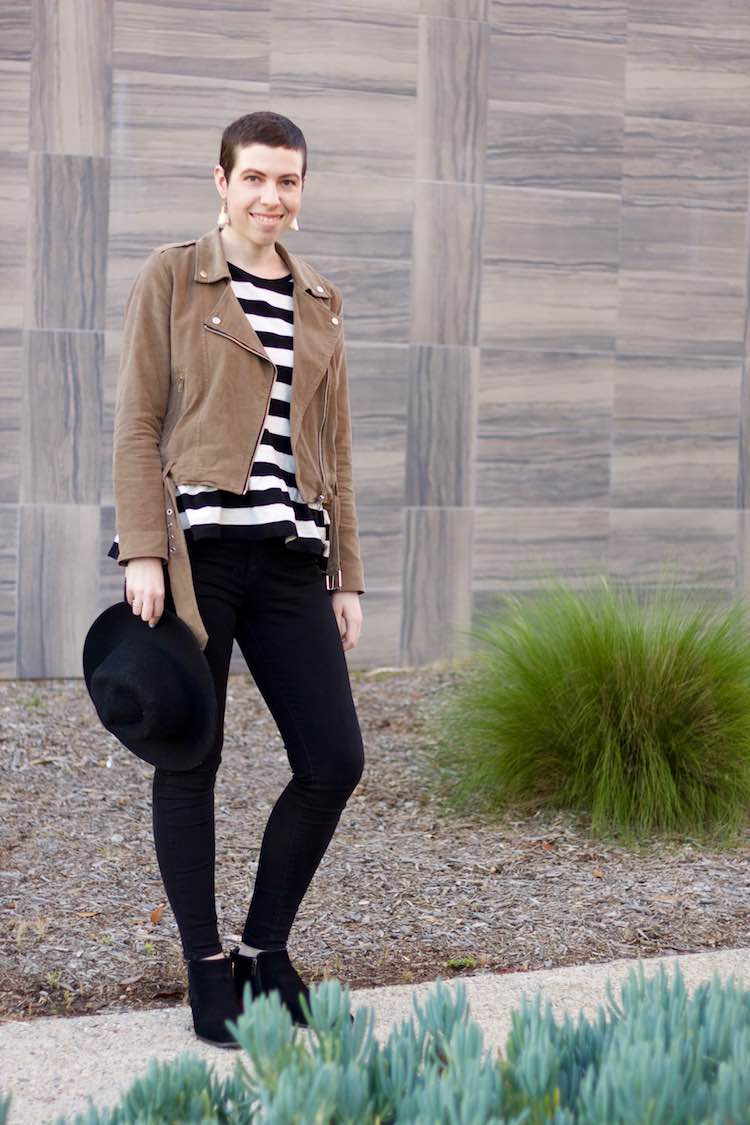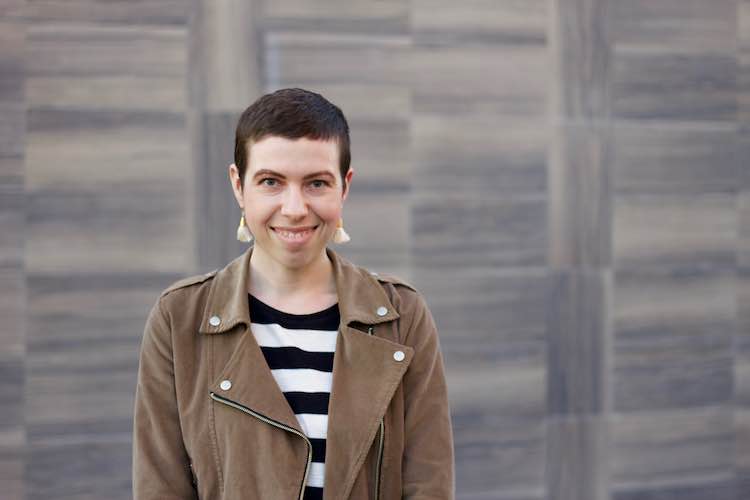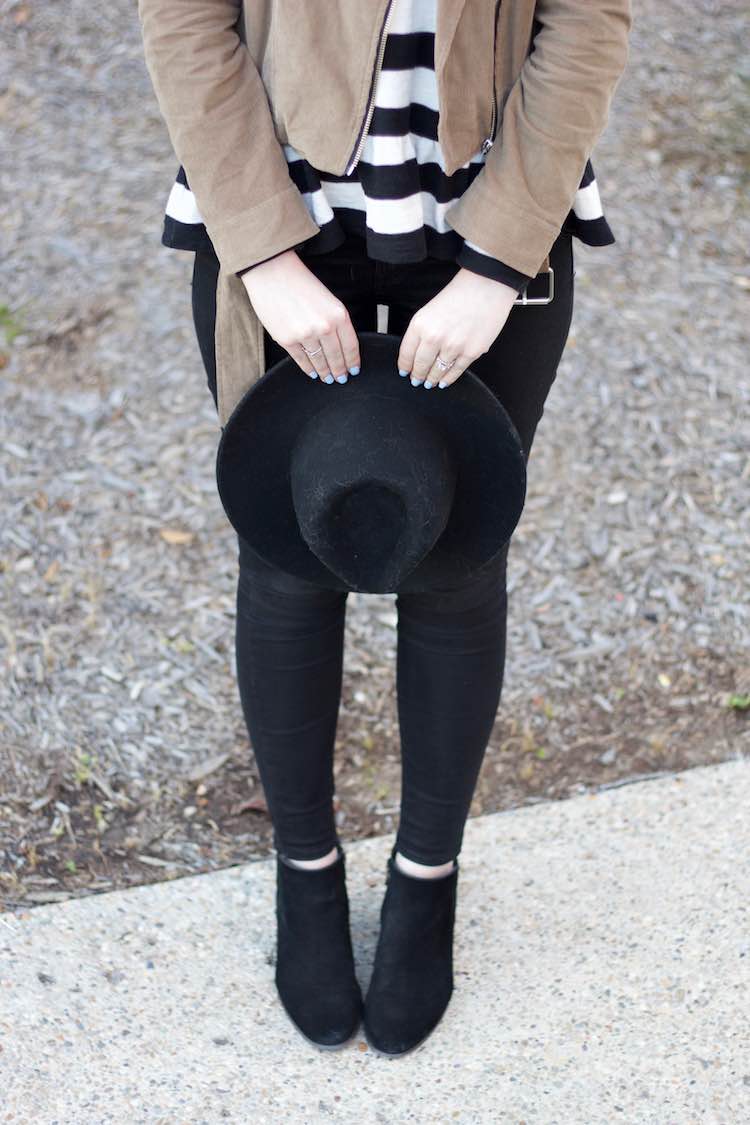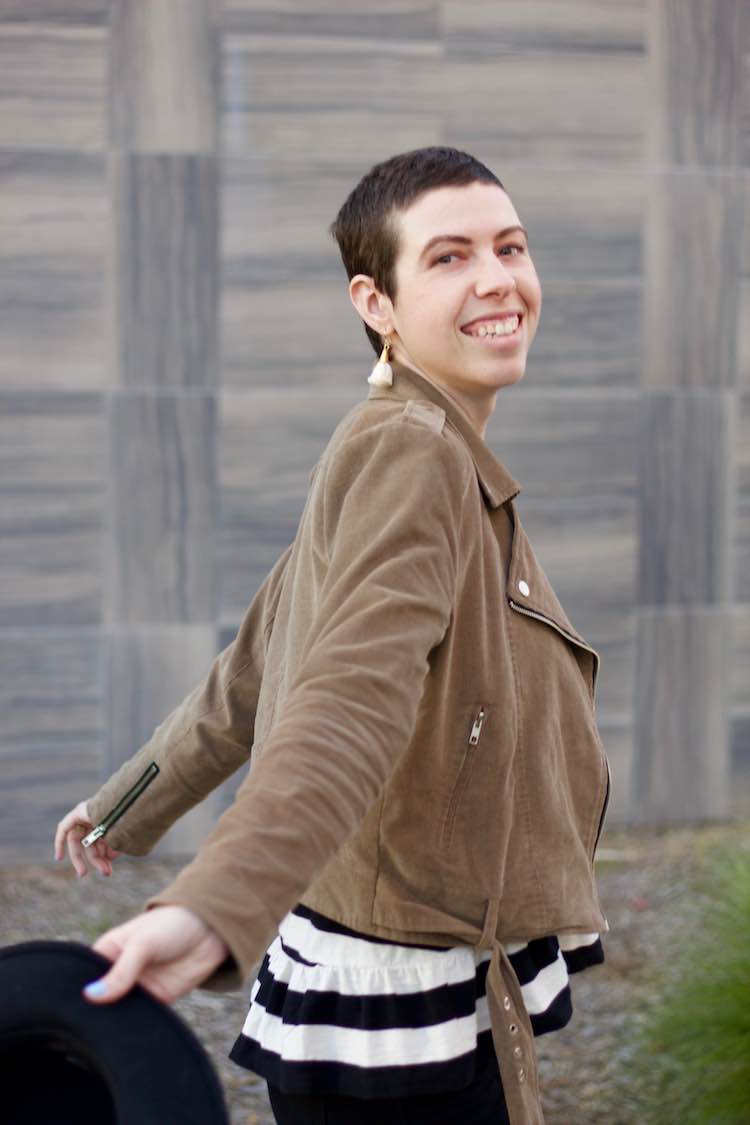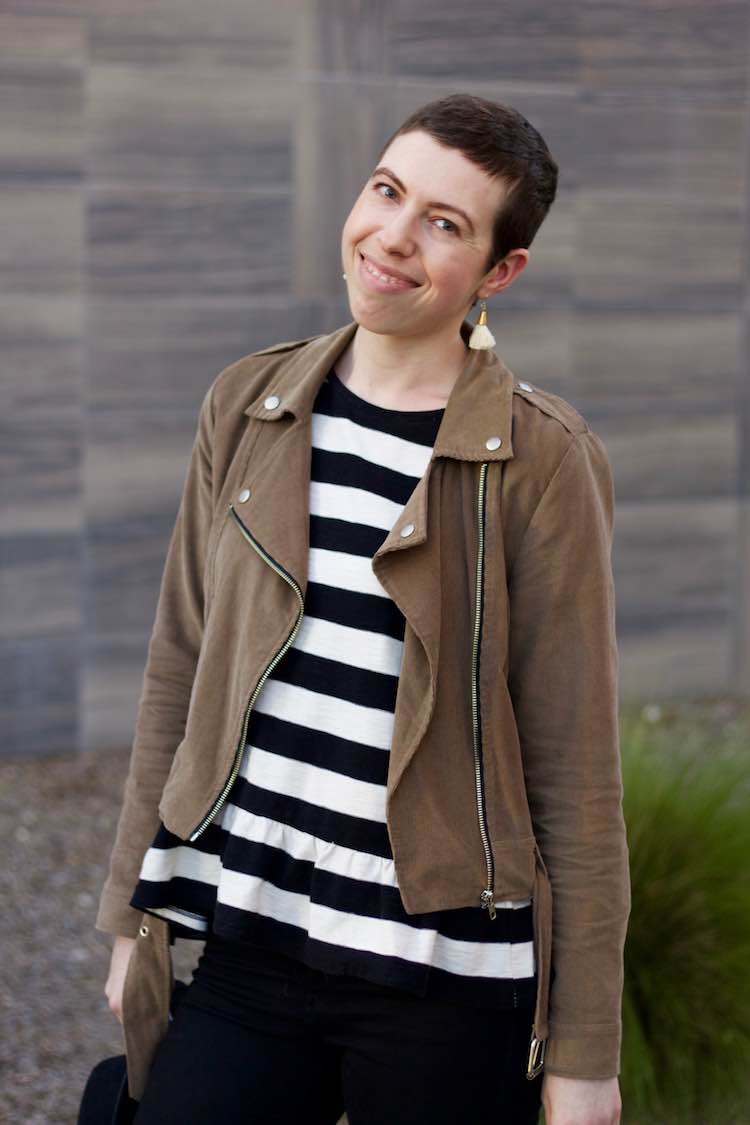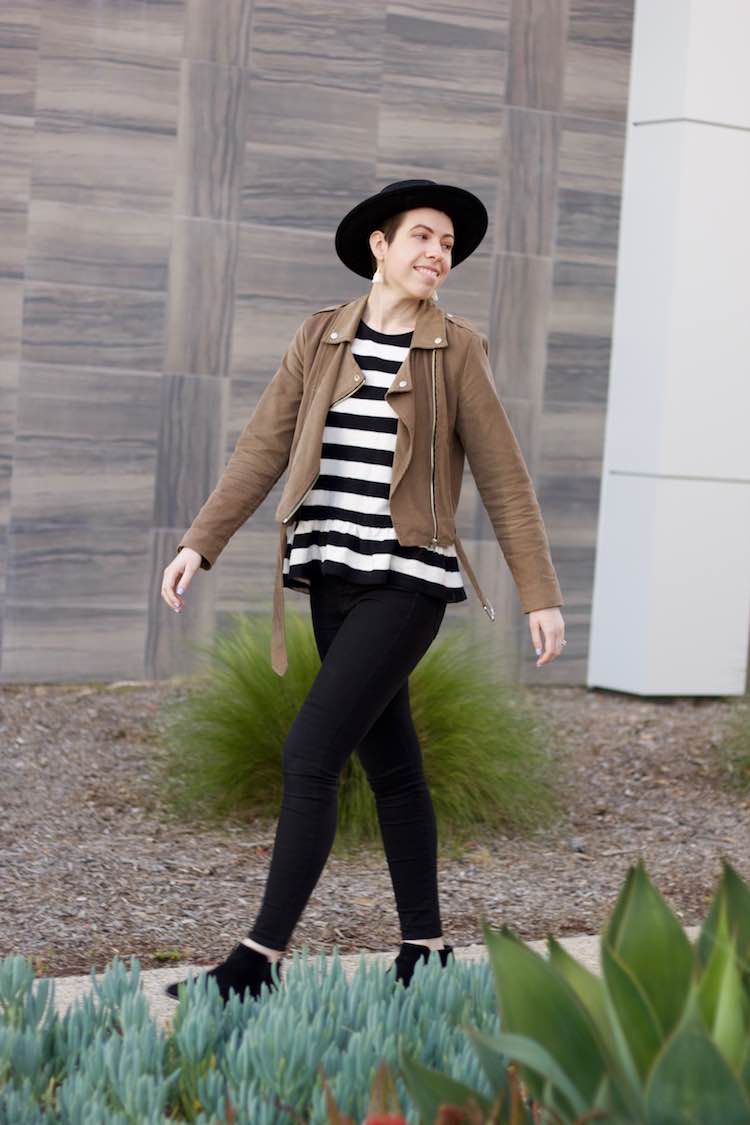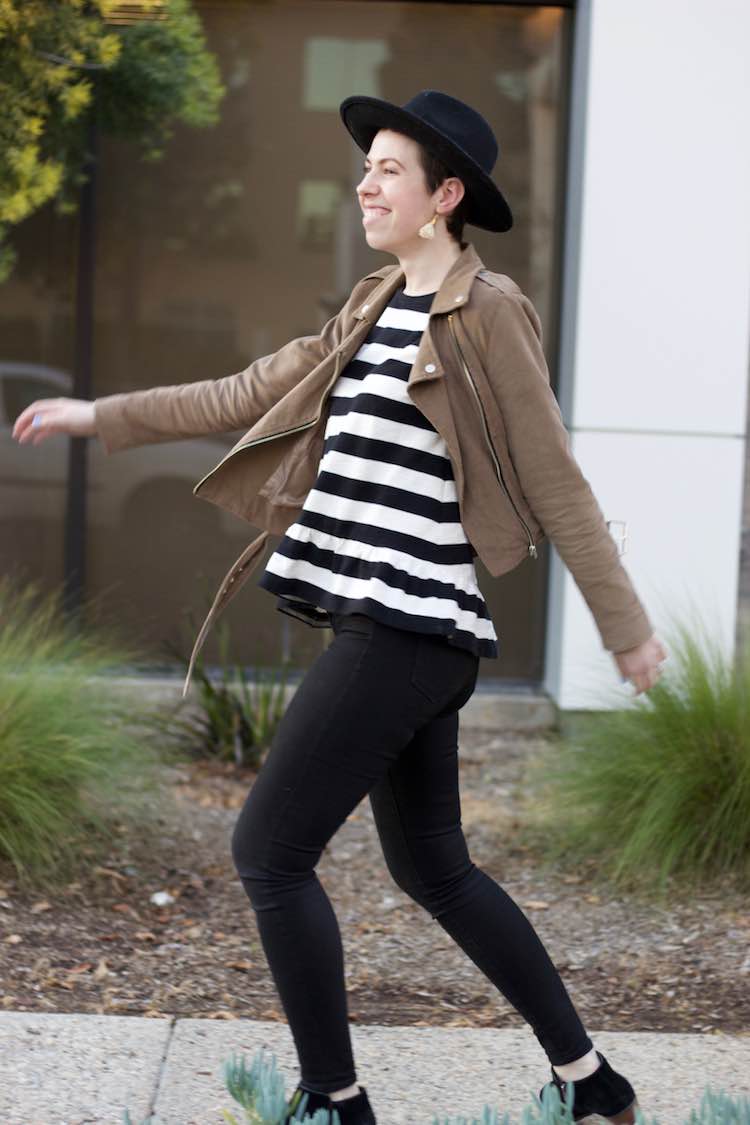 Top: Loft (old; similar here and here); Pants: Old Navy; Jacket: J.O.A. (sold out; similar); Boots: Crown Vintage (old; similar); Hat: F21 (old; similar); Earrings: Natalie Borton Bridget Tassel Earrings
Disclosure: This post contains affiliate links, which means that if you purchase a product through one of my links, I make a small commission.
Don't you love it when you create a brand new outfit out of prexisting wardrobe staples and it just totally comes together for you? None of the items I'm wearing here (with the exception of the earrings) are new, but I've never worn them together in this way before. It's not really that unusual of a look for me; neutral colors, stripes, wide-brimmed hat. These are all on heavy rotation in my closet, but for whatever reason, I just hit the nail on the head with this one.
The moment I walked into work, various people told me how stylish I looked. I think it has something to do with this winning combination of hat + moto jacket. Something about it feels very artsy, i.e. makes me look like I have a modicum of musical talent, when in reality, I have zero. It seemed very Bob Dylan-inspired to me; hence, the title of this post. I'm just going to roll with it and let people know they can catch me at my next show, performing songs from my newly released EP, Black Suede.
Thanks for stopping by and I hope you have a great day! Rock on.