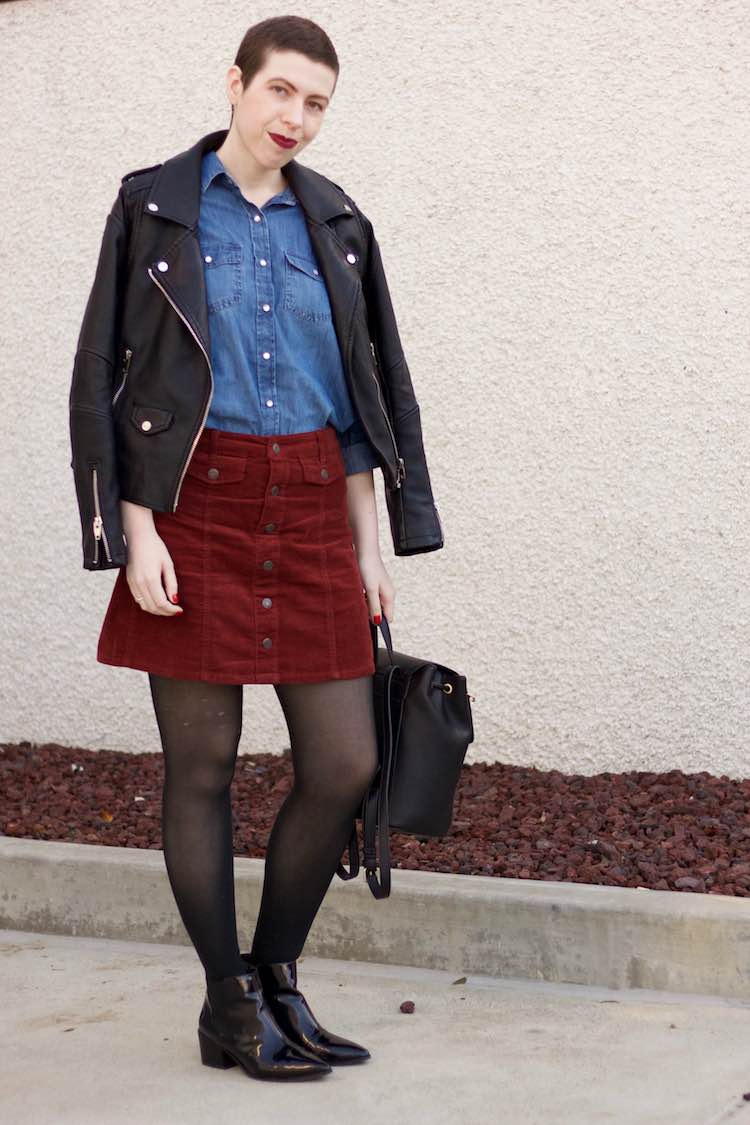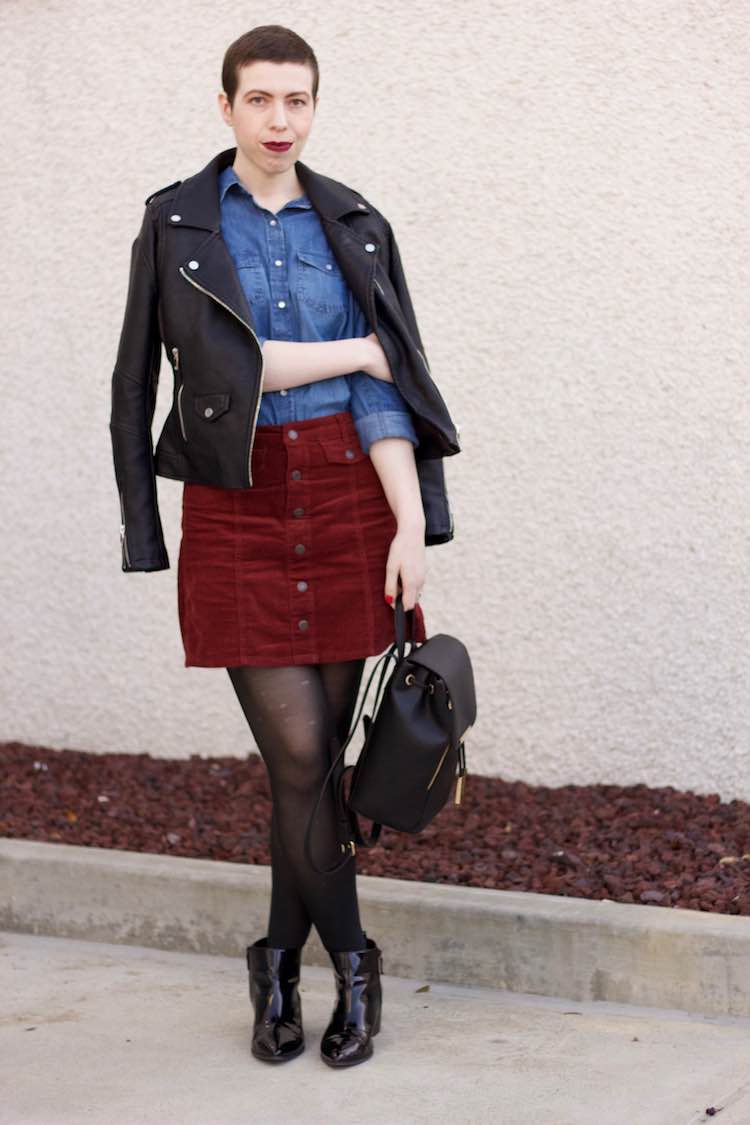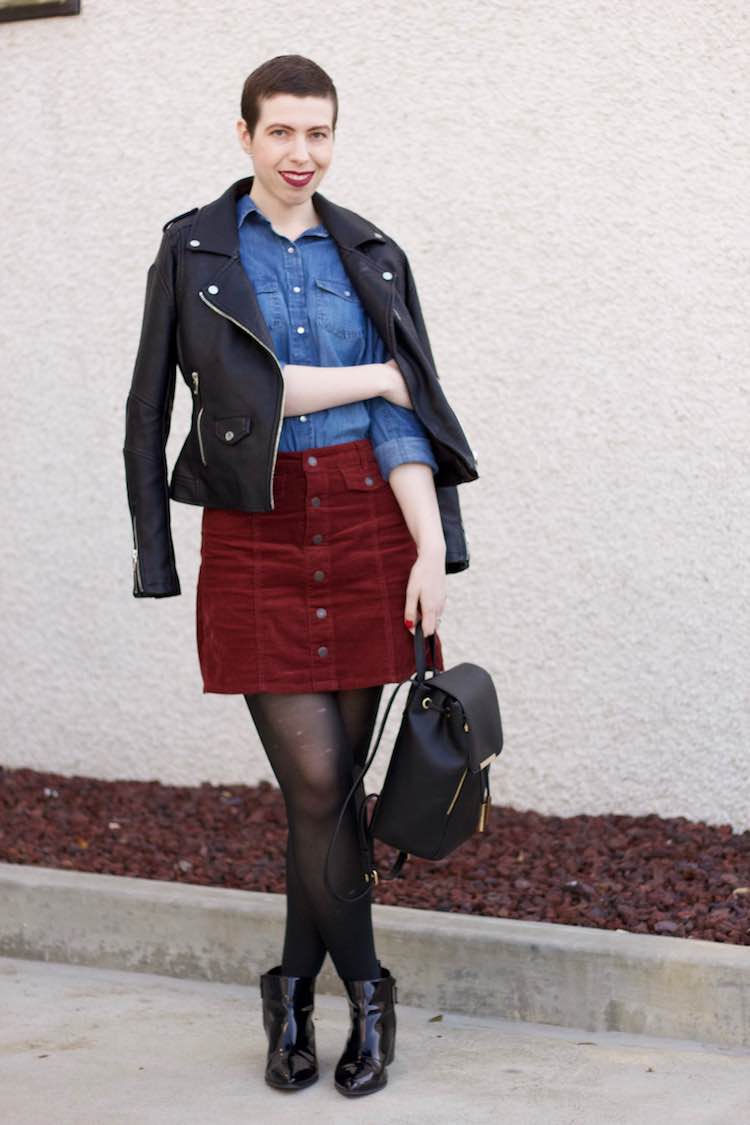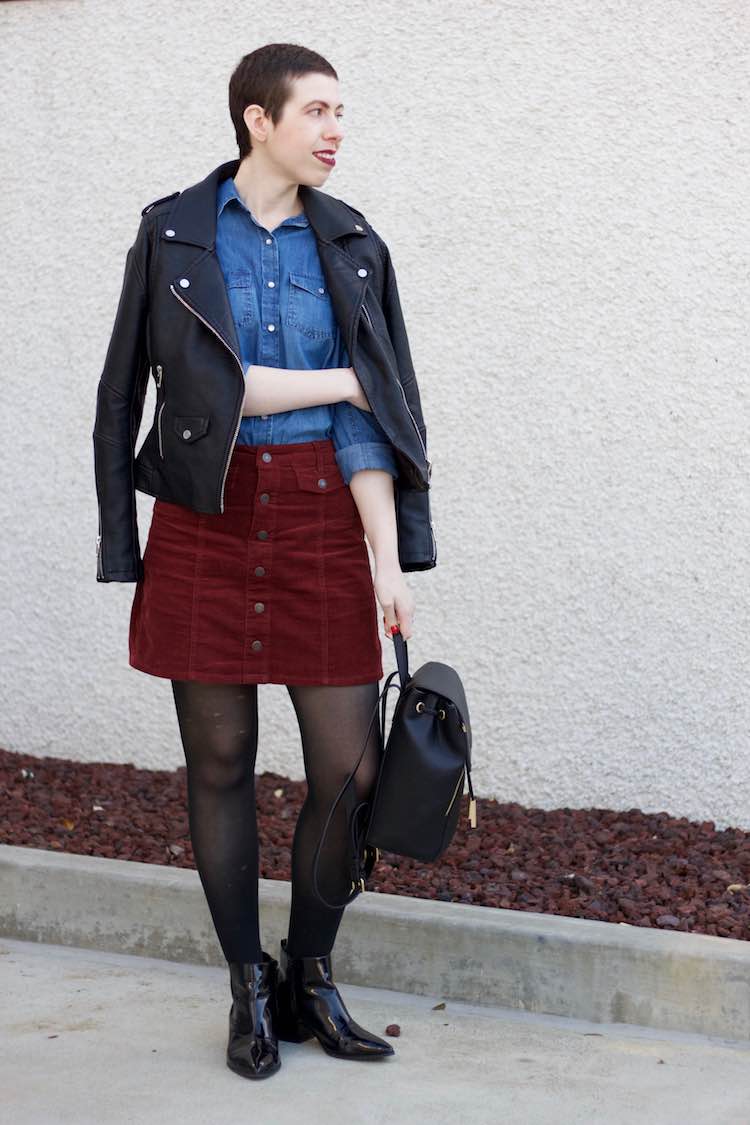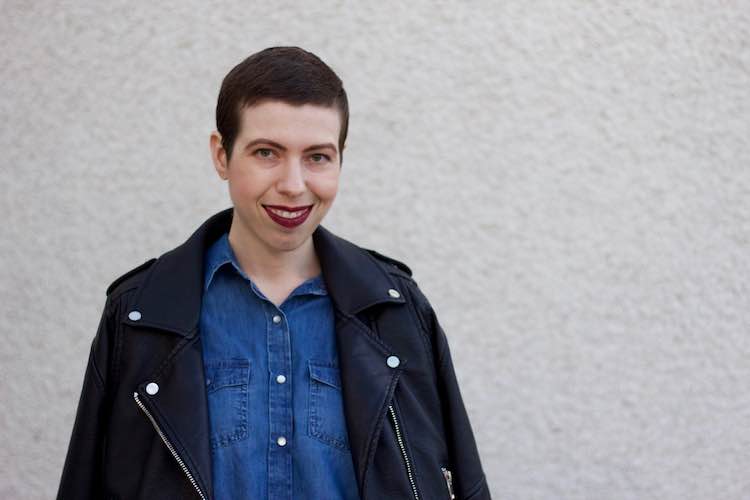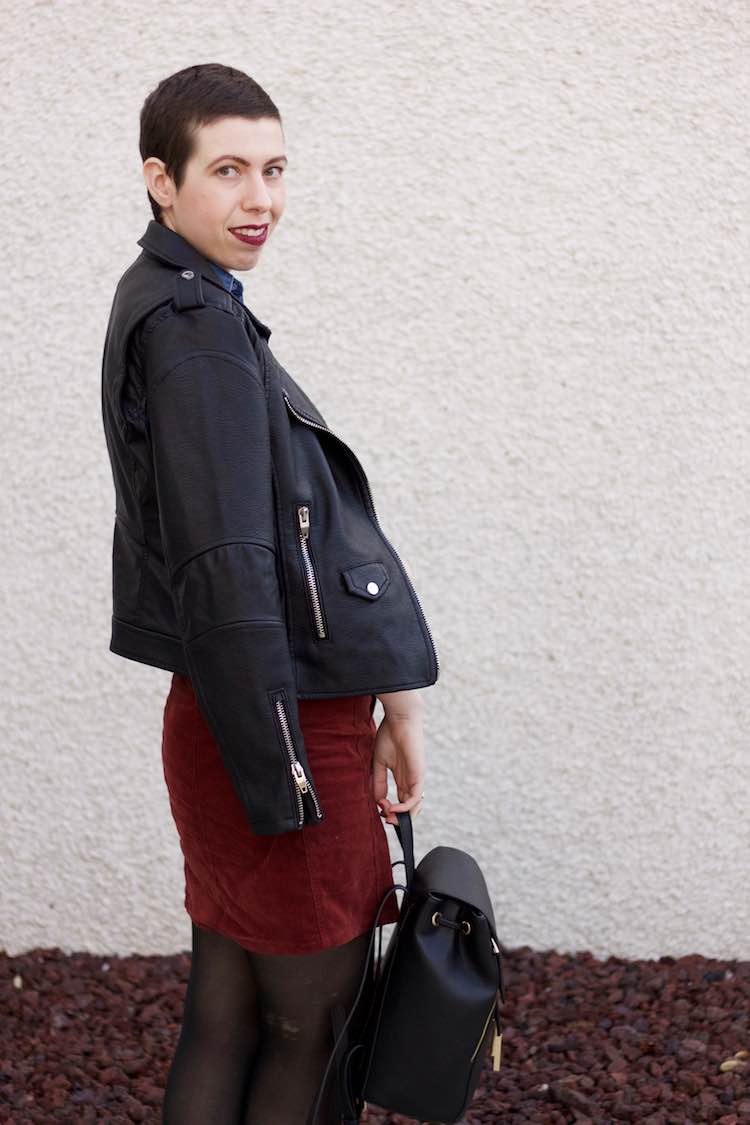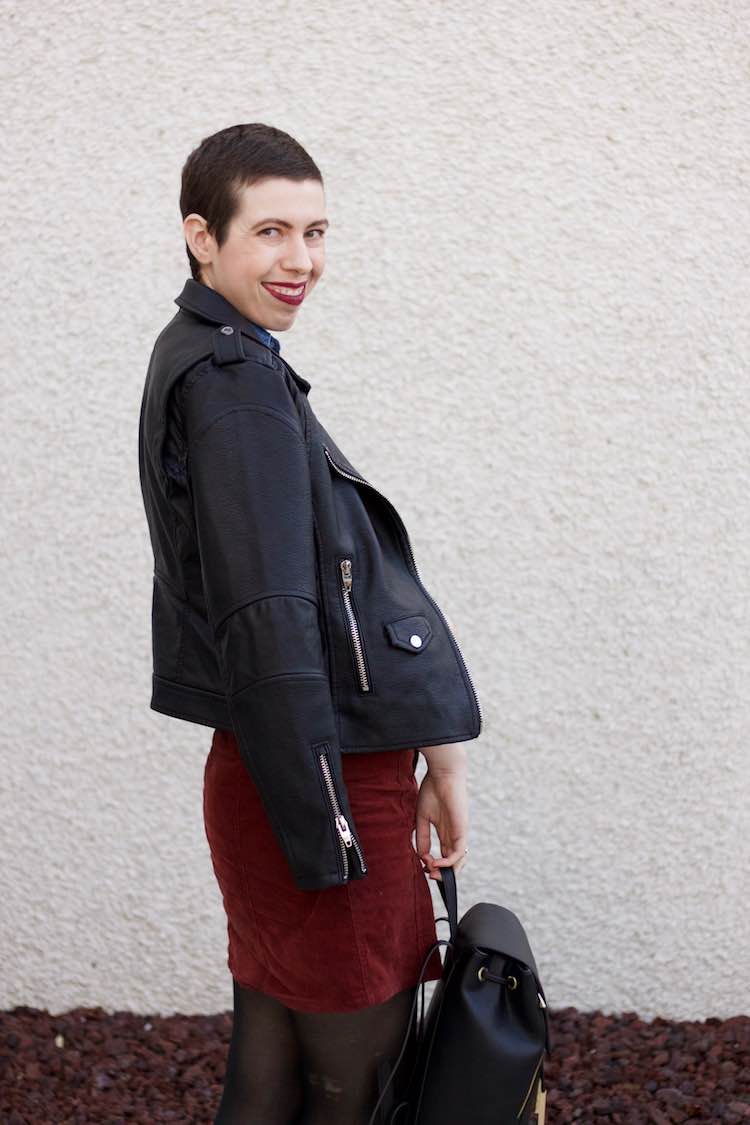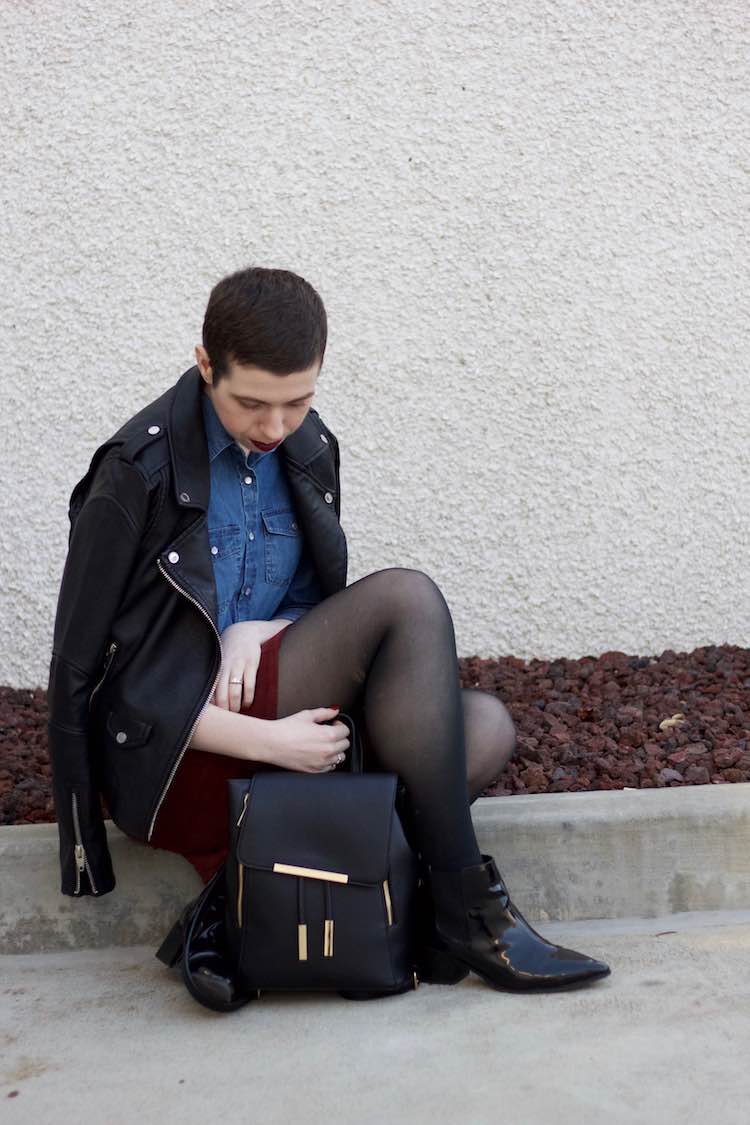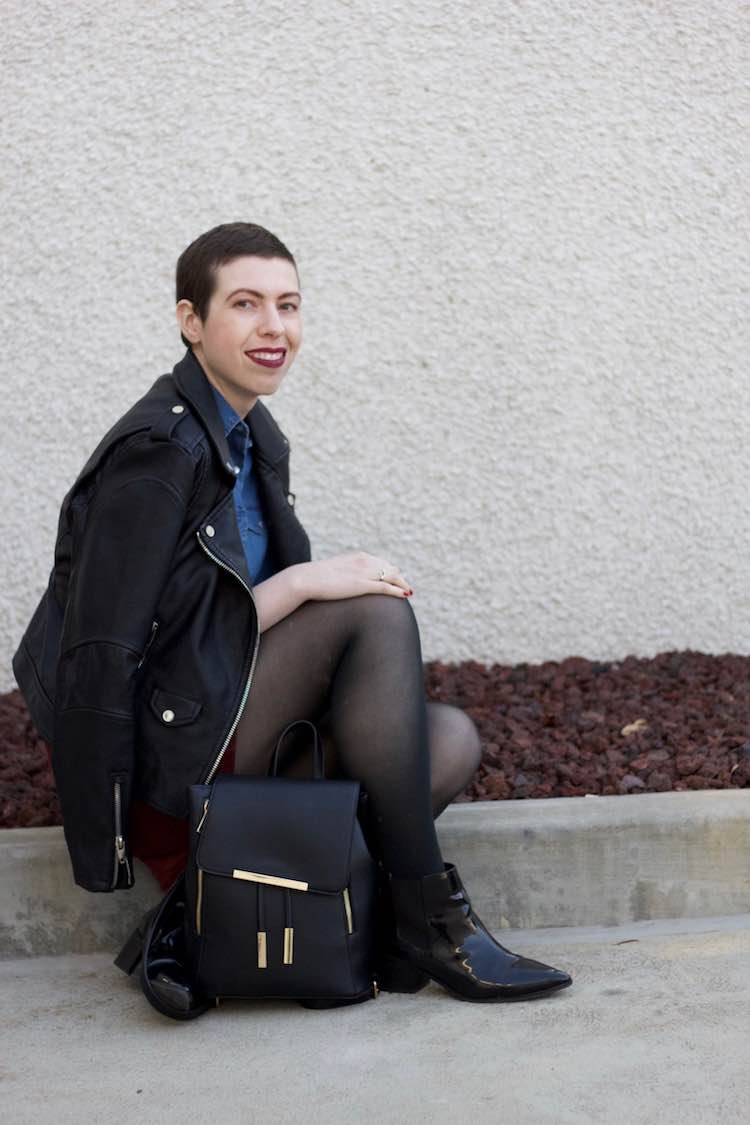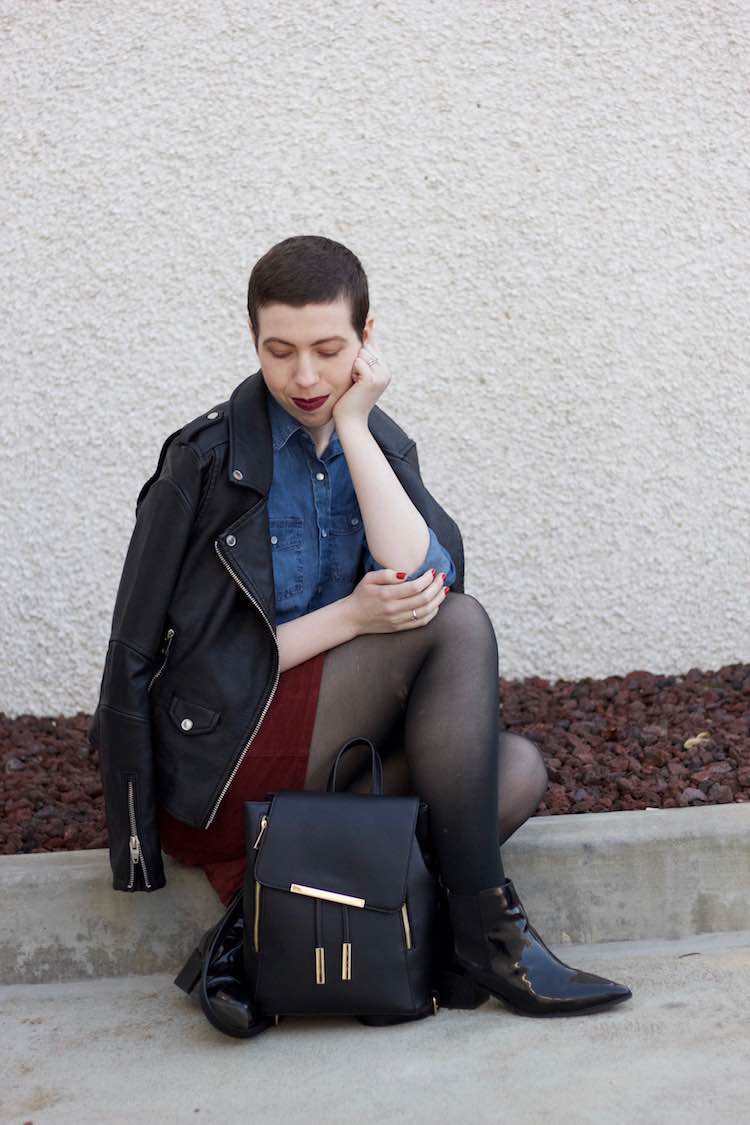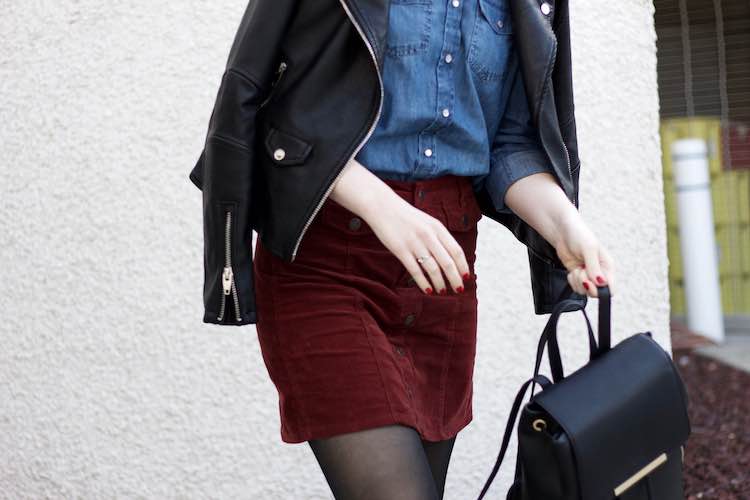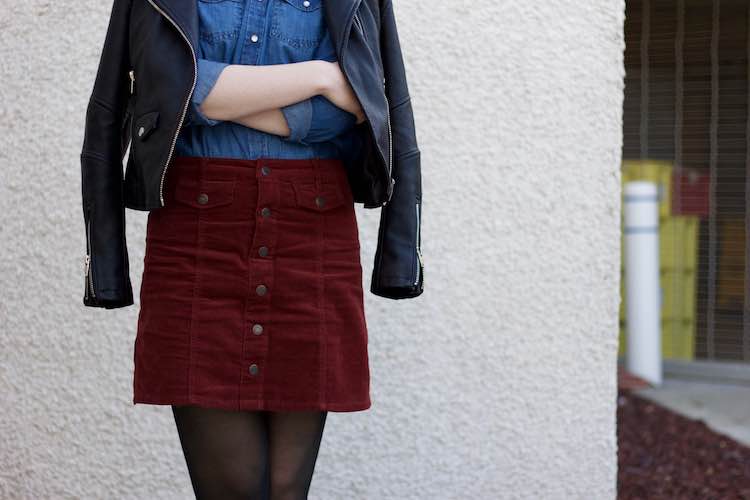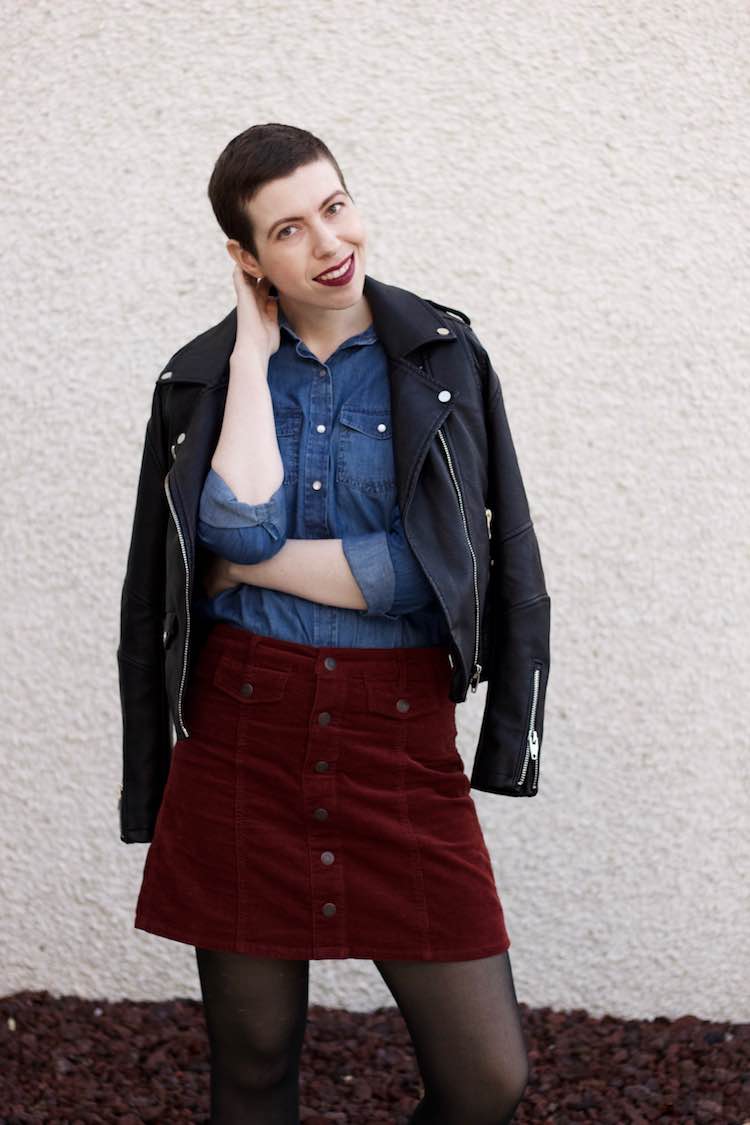 Shirt: Target (old; similar); Skirt: Target (old; similar); Tights: Target; Boots: Tahari; Jacket: Nordstrom; Lipstick: Covergirl Katy Kat Matte Lipstick in Maroon Meow
Disclosure: This post contains affiliate links, which means that if you purchase a product through one of my links, I make a small commission.
I really hate to be that person who always talks about the weather, but my fellow San Diegans can probably agree that we've had a most unusual Winter this year. We've had more rain than I've ever seen since I've lived here; really more rain than I've ever seen in my whole life, which I realize doesn't mean quite as much coming from someone who has only ever lived in Southern California, but still. It's been a lot!
The other day, I saw no less than four massive trees that had fallen down, just laying across the road. I mean, we're talking HUGE trees; probably like 40-50-year-old ones.
It's so funny because one day we'll be experiencing a torrential downpour and then the next day, it will be 75 degrees and sunny. The weather can be so fickle.
I wore this outfit one day after a massive storm. It was a bit daring of me as the unpredictability of the weather has made it so that we don't quite know what to expect from day to day, and had it rained, I would have been in major trouble. Tights are not exactly rain-appropriate.
I love the color of this skirt, even though most fashion-wise people would tell you it's more of a Fall color. I guess I'm just a fashion rule-breaker, which is good, because I don't break rules in any other area of life, so I have to earn my street credibility somehow.