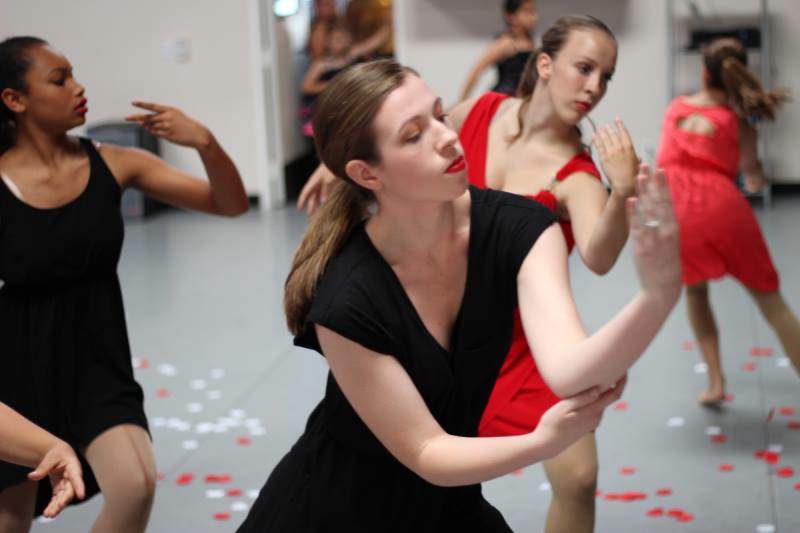 Hey, friendlies! I'm really excited because today I'm going to be sharing a little bit about a passion of mine, and I mean, come on, who's not passionate about passions?!
You may or may not know this about me, but I've been a dancer since I was really little. We're talking nearly 20 years of dancing, ranging from ballet and tap to hip hop and modern. But I'd have to say probably my favorite style of dance is a style that I didn't even discover until I went to college: contemporary.
I took my first contemporary class as a college freshman and you could say I was immediately hooked. I loved everything about it; its amalgamation of numerous genres, its expressive nature, and quite simply, the fact that it was unlike anything I had ever done before. I continued to take dance classes, mostly contemporary, throughout the remainder of college. Shortly after I graduated, I found a local studio that offered an evening contemporary class that fit perfectly into a nine to five work schedule. And I fell in love all over again…
My favorite thing about dancing, especially as I've gotten older, is that it challenges me both mentally and physically. I don't always know what's in store each Monday night when I walk into class (usually me throwing or catching another individual, let's be honest…), but I know for certain that it will involve me pushing myself beyond my limits and doing things I never thought possible.
I don't know how long my body will allow me to dance, but I plan to do it for as long as I am able to. I'm   25, so as far as dancers are concerned, I'm basically an old lady, but hey, old ladies can boogie too!
Tell me about your passions! What invigorates you?