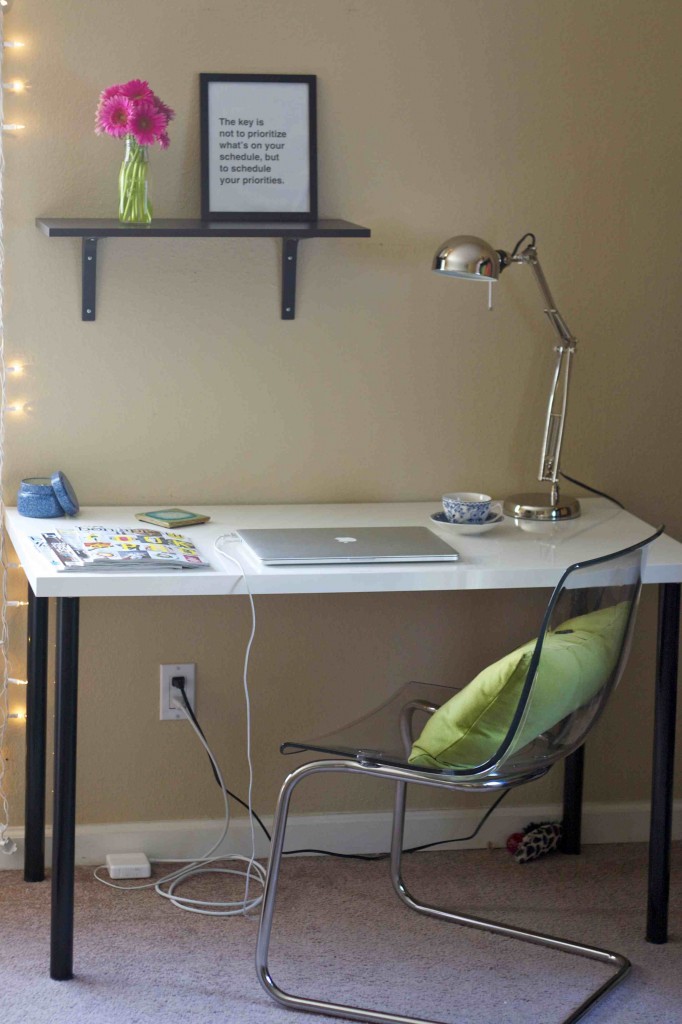 Table top: Ikea, table legs: Ikea, lamp: Ikea, chair: Ikea, pillow: World Market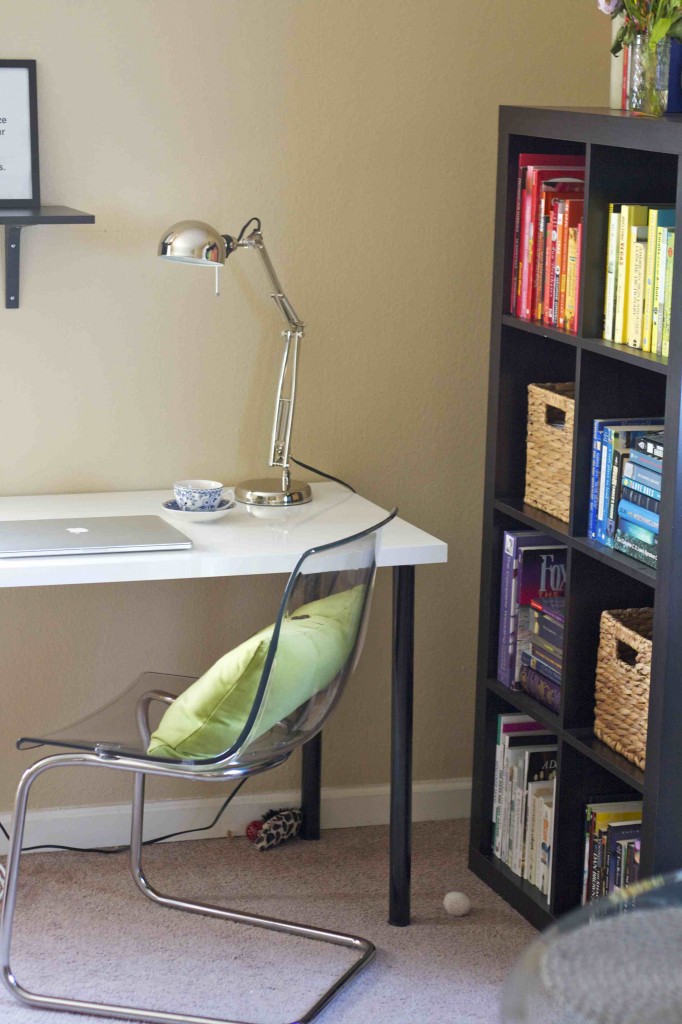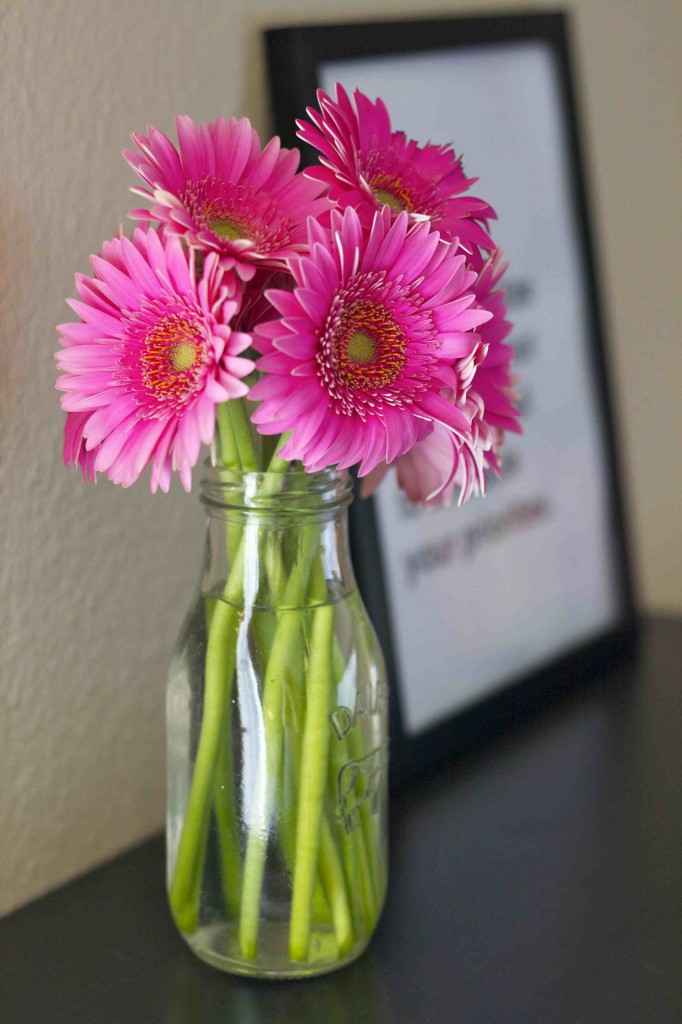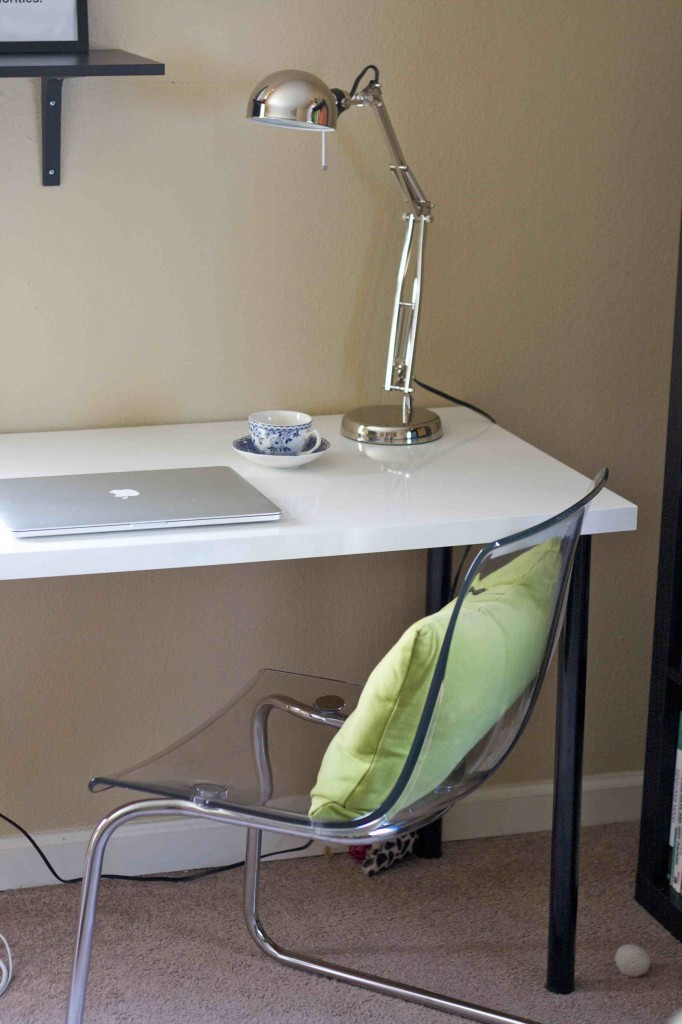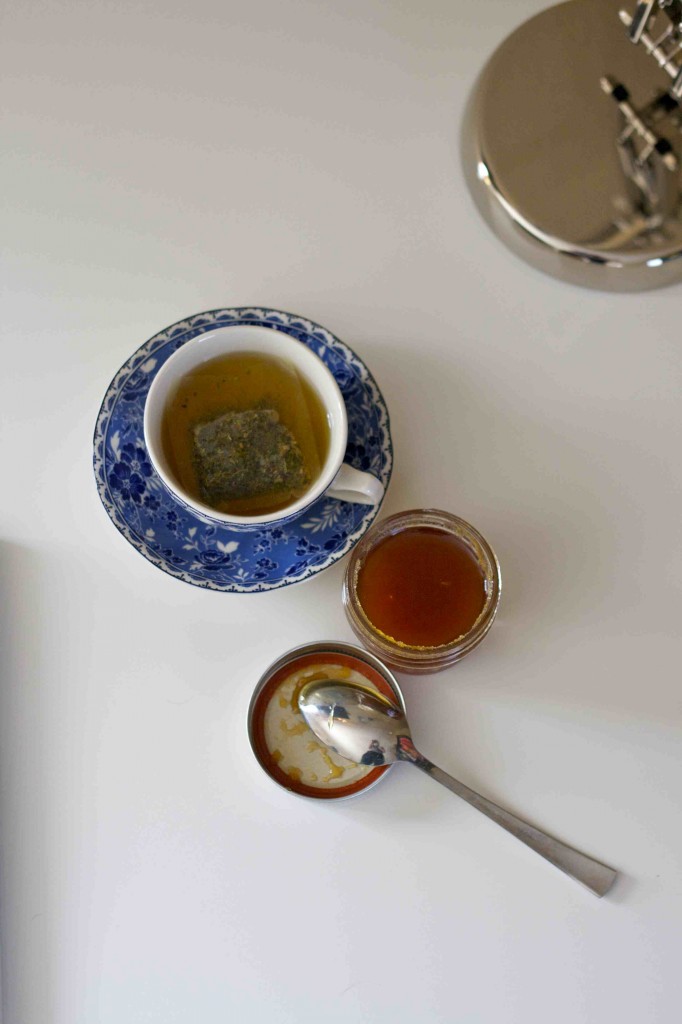 Guys, I told you we were going to get started on this project ASAP! We were actually able to go to Ikea last week and pick out some very simple pieces to create, what I'm calling, our "home office." It also happens to be the dining room, living room, family room, parlor (I don't actually know what a parlor is…) and library. Apartment living, my friends. Creativity at its finest.
What I like about this desk and chair combo is that they are very minimalist and take up very little visual space. I was worried our apartment would look like wall-to-wall furniture with a desk, but I'm pleasantly surprised by the end-result. We have a lot of dark furniture in our living area already, so I wanted to bring in some lighter wood to brighten up the space. However, I was worried about getting too mixy-matchy with different wood colors. The white table top with the black legs was the perfect way to marry dark and light and create cohesive look throughout the space.
I personally want to keep our office simple and clutter-free, so I probably won't add much else to it. Although, no desk is complete without a super awesome pad of paper and pen! I've had my eye on a few Rifle Paper Co. gems, so we'll see.
Tell me about your home office must-haves in the comments! Thanks for reading and have a wonderful evening!