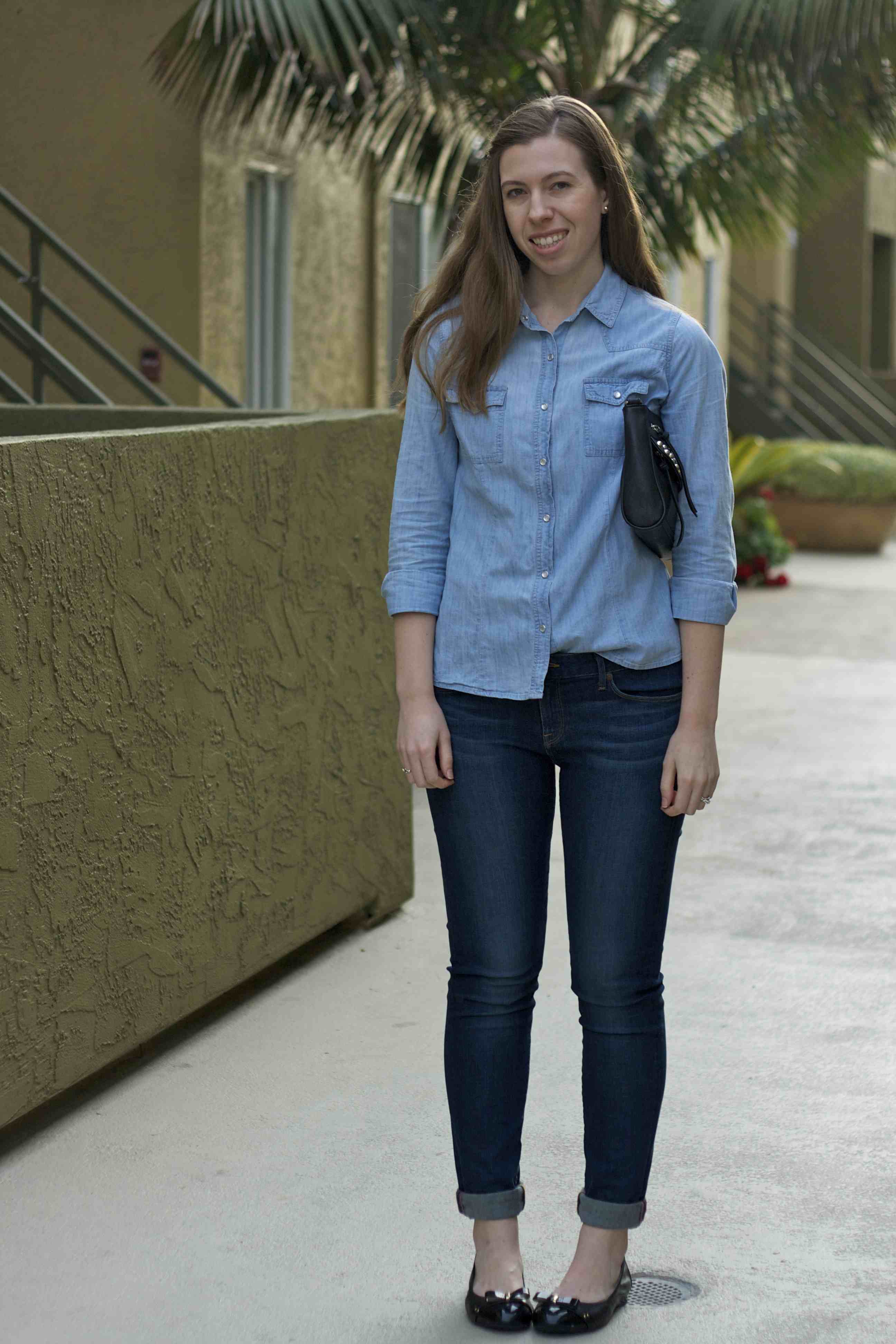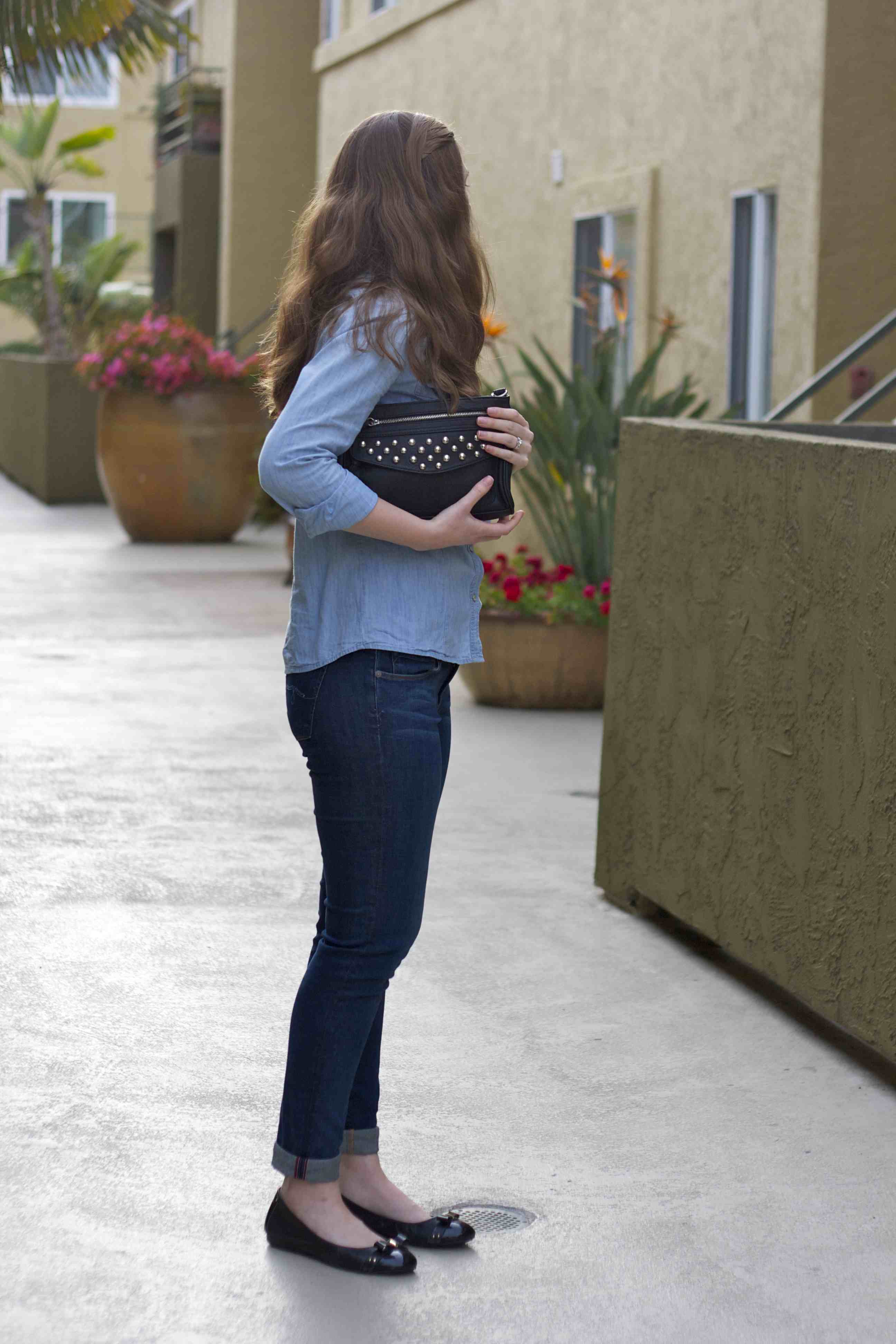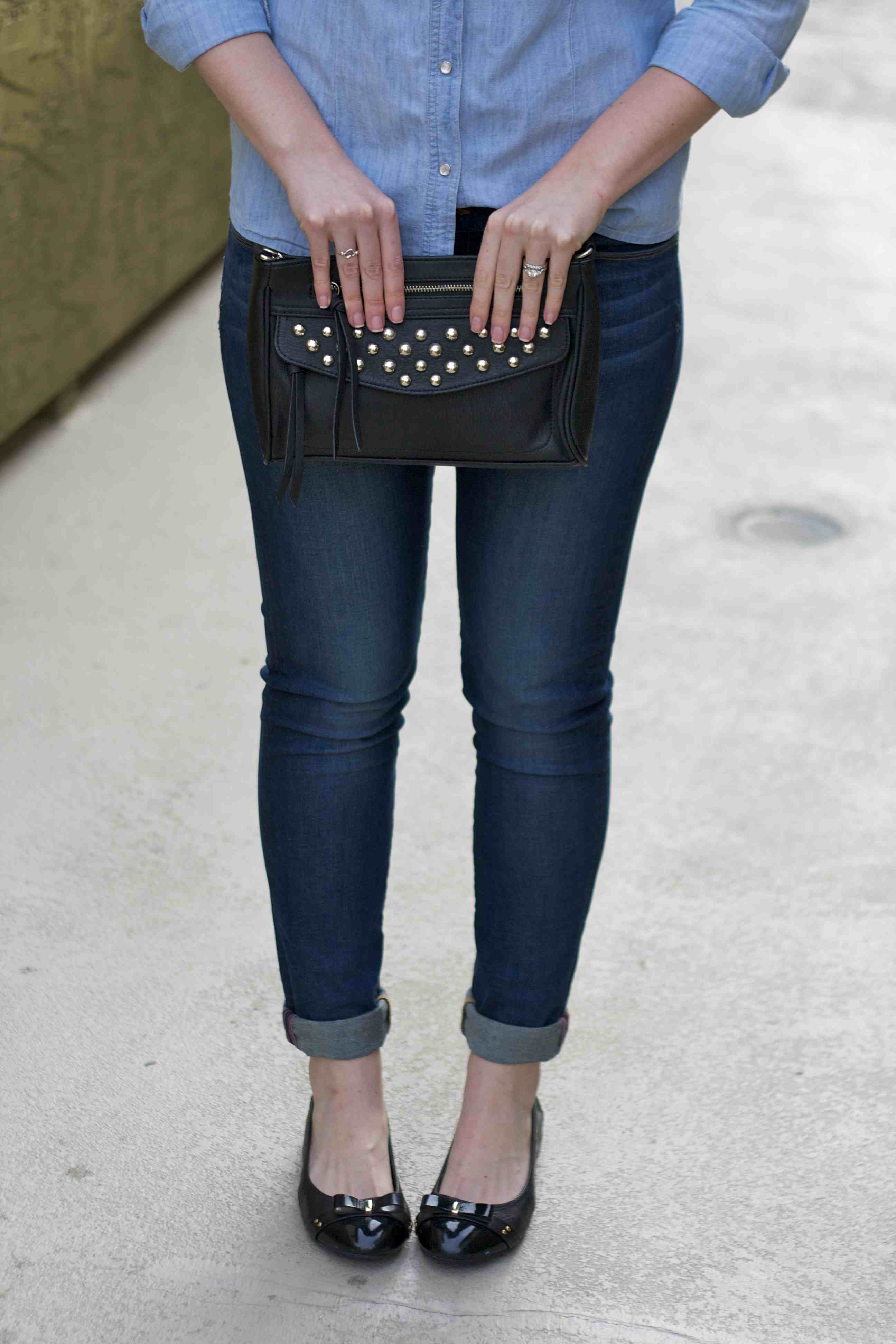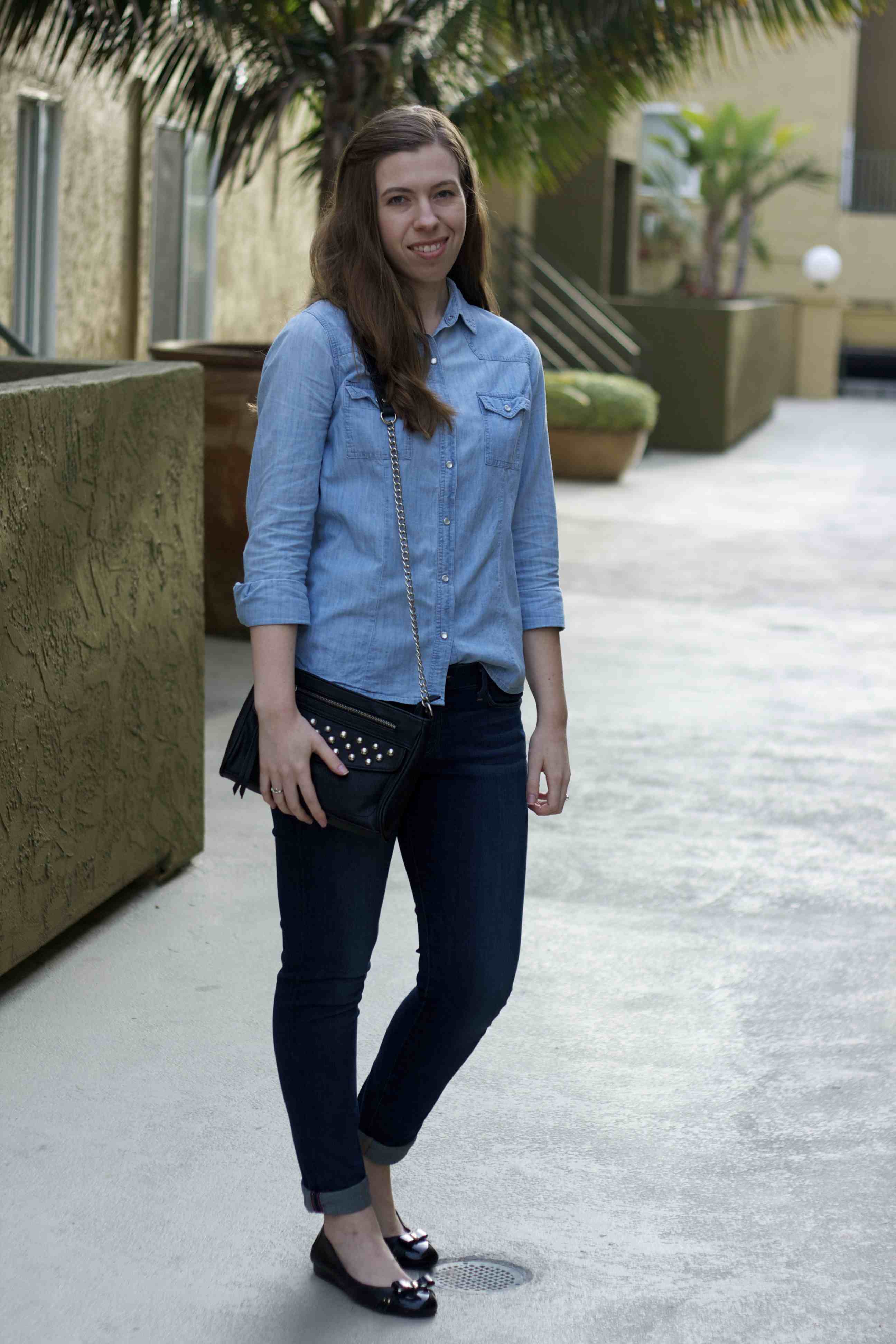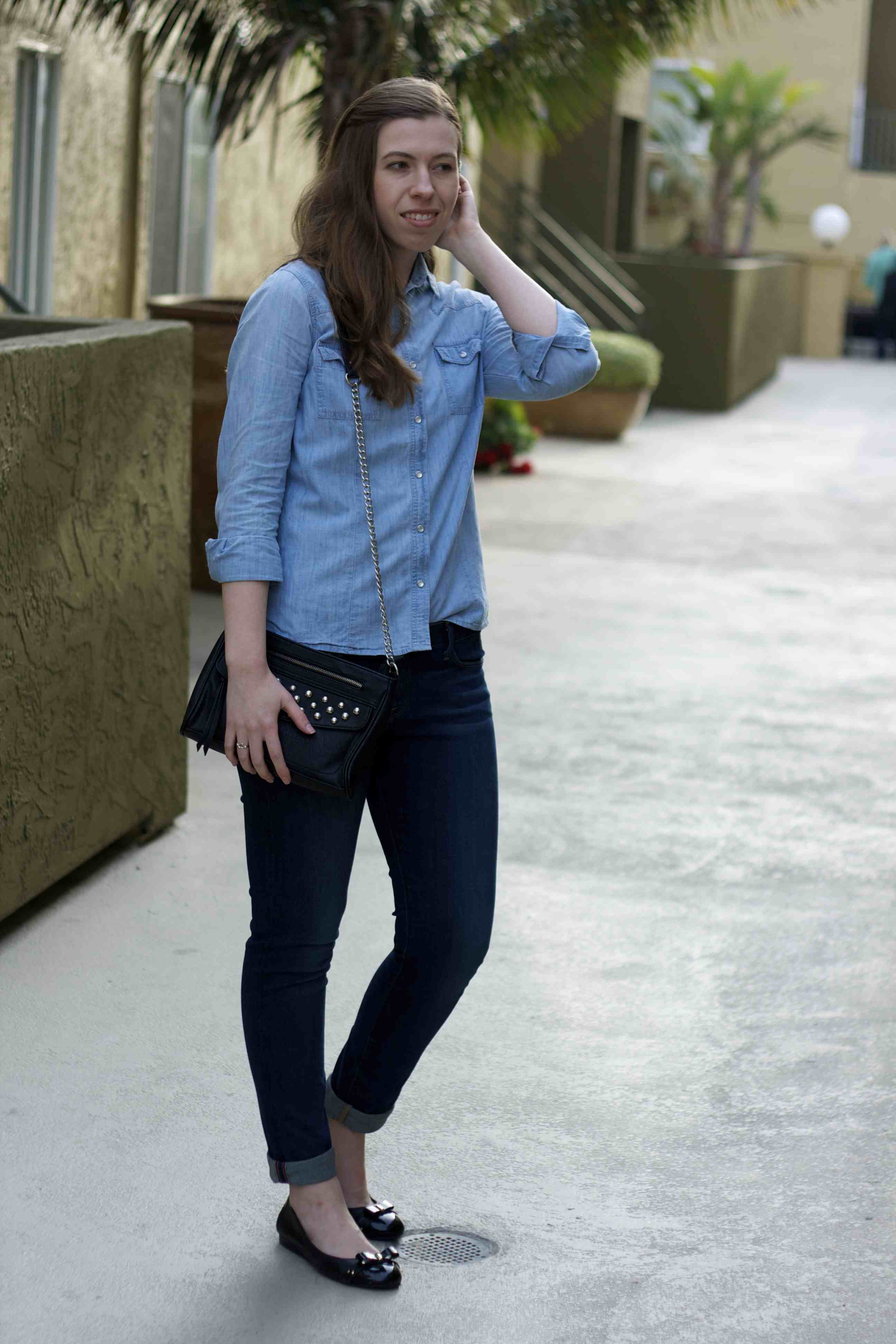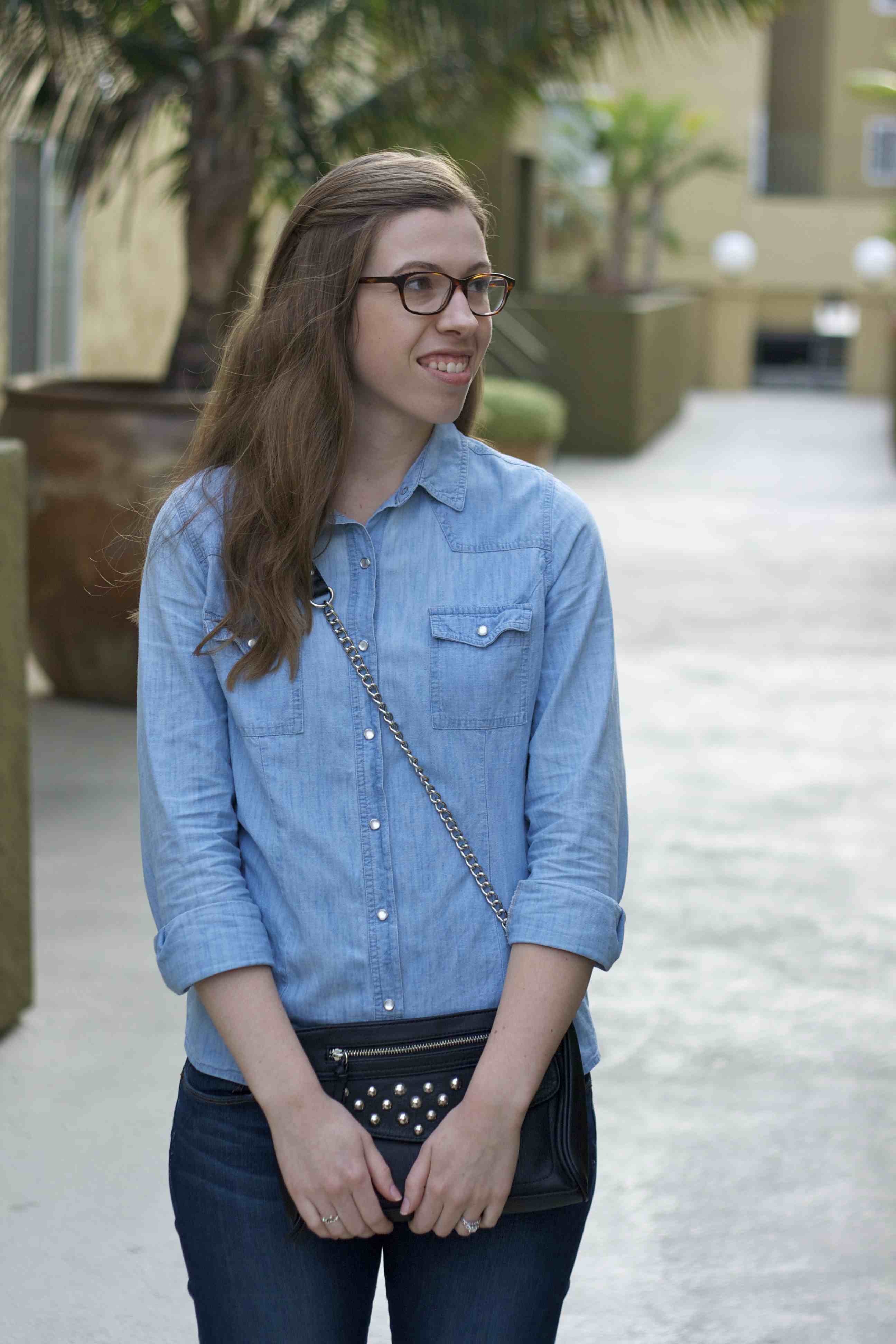 Shirt: Old Navy (old; similar); Jeans: Gap (old; similar); Shoes: Cole Haan; Purse: Aldo (old; similar); Glasses: Ray Ban (old; similar)
Disclosure: This post contains affiliate links, which means that if you purchase a product through one of my links, I make a small commission.
This is kind of crazy. I was looking through old photos and found these from a blog post that I meant to write, but never ended up doing. They are from April 2014. Obviously, my hair looks a tad different these days, but I'm happy to report that my style really hasn't changed all that much. I still own all of these pieces and still am a big fan on the denim on denim look.
I think that's probably why I tend to sway more towards classic pieces, rather than things that are trendy. A classic is a classic for a reason and it almost never goes out of style. Trends come and go faster than season change. Of course, that's not to say that I don't ever wear trends. We all know I jumped headfirst back into the overalls pool. But again, while overalls may be having a "moment" right now, it's still hard to go wrong with an easy denim piece, especially one that can be styled in multiple ways, as seen here.
Anyway, what do you guys think? Do I grow my hair out to this length again? Continue rocking the pixie? A-line bob? Let me know in the comments below!