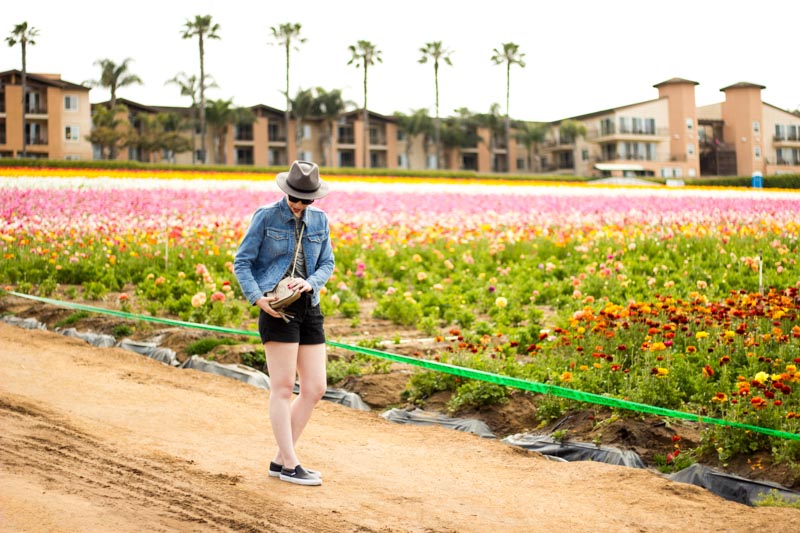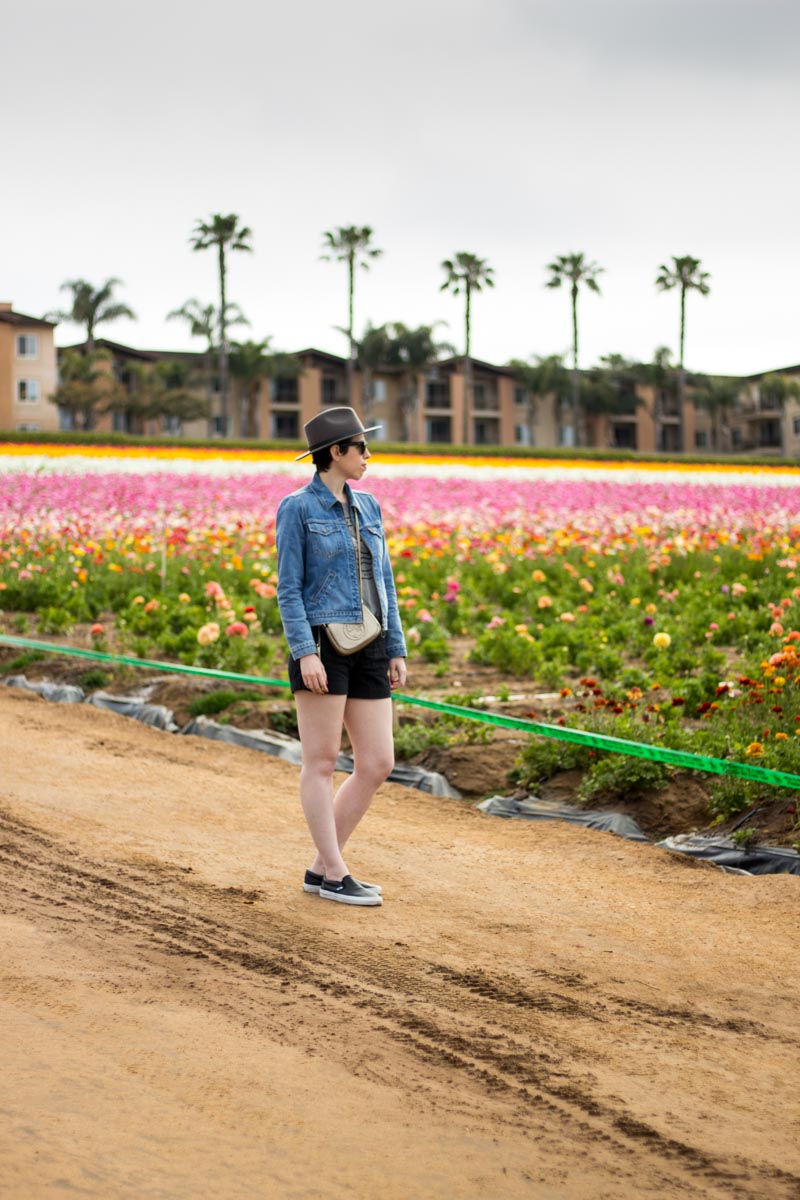 Shirt: South Hills Costa Mesa Church; Shorts: Loft (old; similar); Shoes: Vans; Jacket: Levi's; Hat: Brixton (no longer available; similar); Bag: <a href="http://www.bagborroworsteal.com/handbags/gucci-leather-soho-small-chain-bag/78651/3428/3069134&posCol=2&posRow=0&page=1" target-"_blank">Gucci (borrowed via Bag Borrow or Steal)
Disclosure: This post contains affiliate links, which means that if you purchase a product through one of my links, I make a small commission.
This past weekend, we went to visit the Carlsbad Flower Fields. It's pretty astonishing to me that I've lived in San Diego for nearly ten years and this was my first time visiting.
We went first thing in the morning to avoid the afternoon sun and hordes of visitors. As you can see, the place was in full bloom and the weather was absolutely perfect.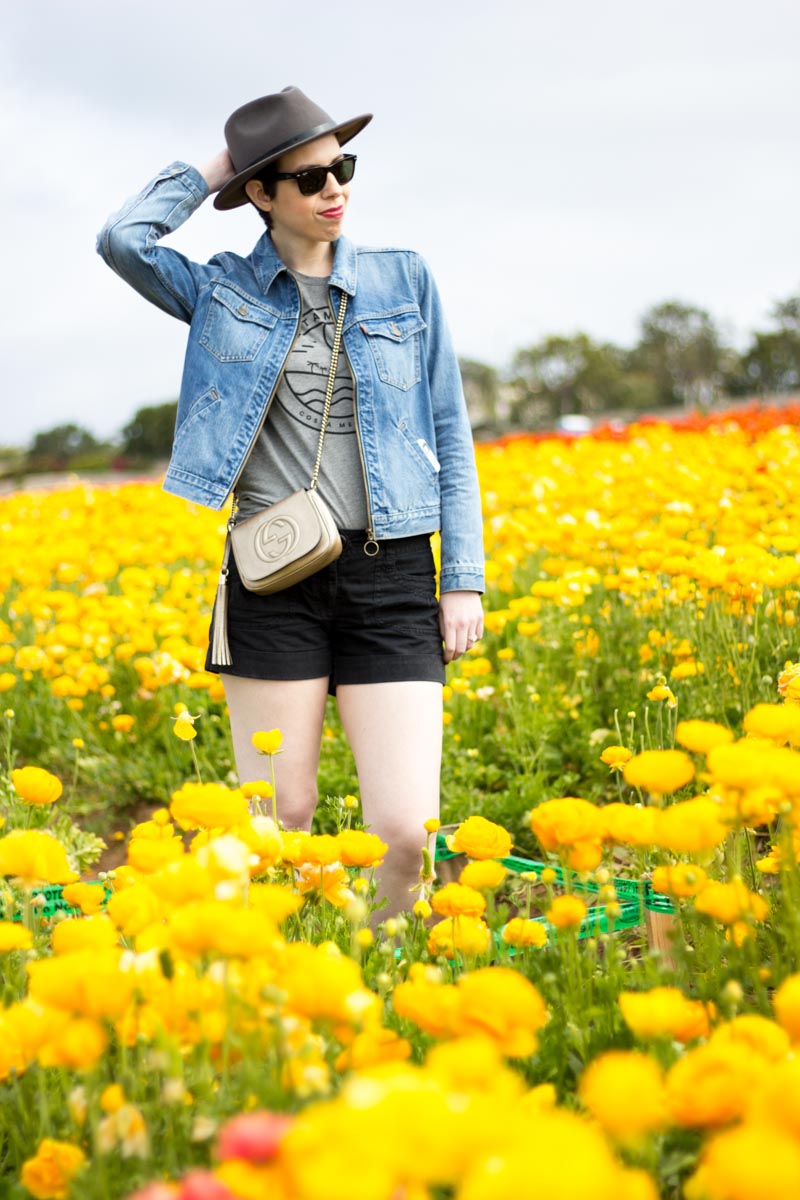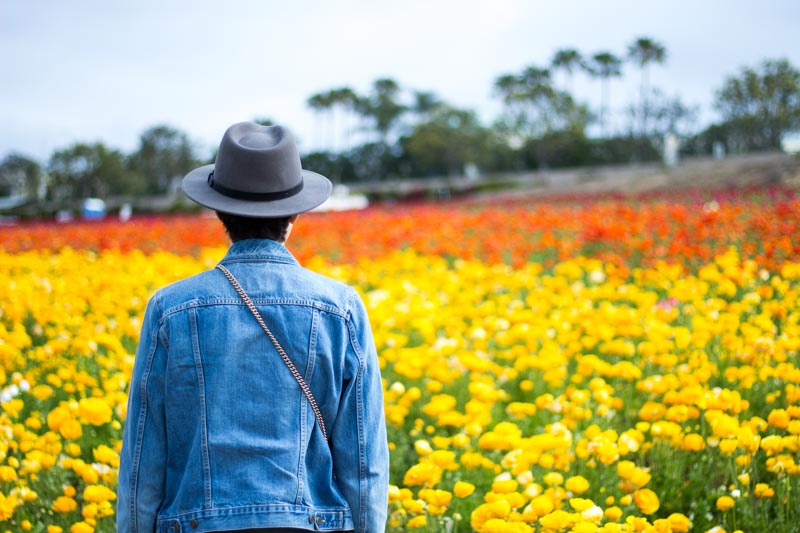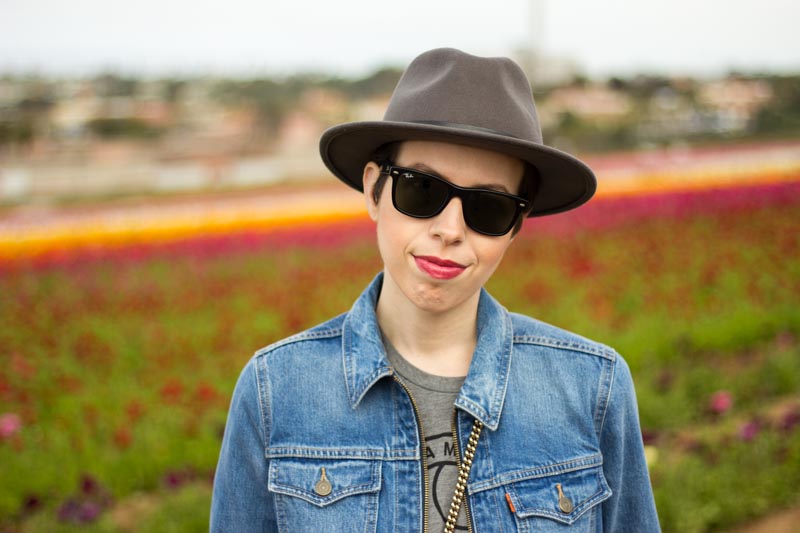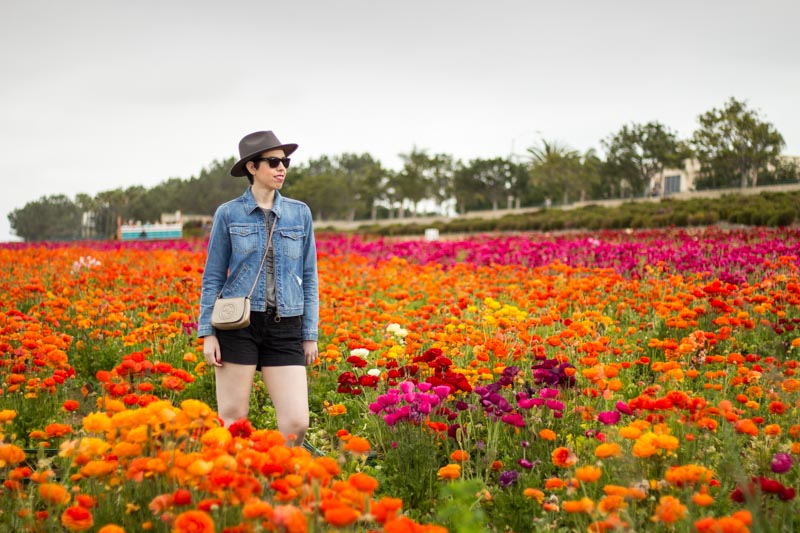 The field is open March 1st through May 17th this year, seven days a week from 9:00am to 6:00pm. I highly recommend visiting either first thing in the morning or as close to closing time.
Ticket prices are $14 for adults and $7 for children. Two and under receive free admission.
We actually kind of lucked out during our visit because their computers were down, so they allowed everyone to enter the fields free of charge.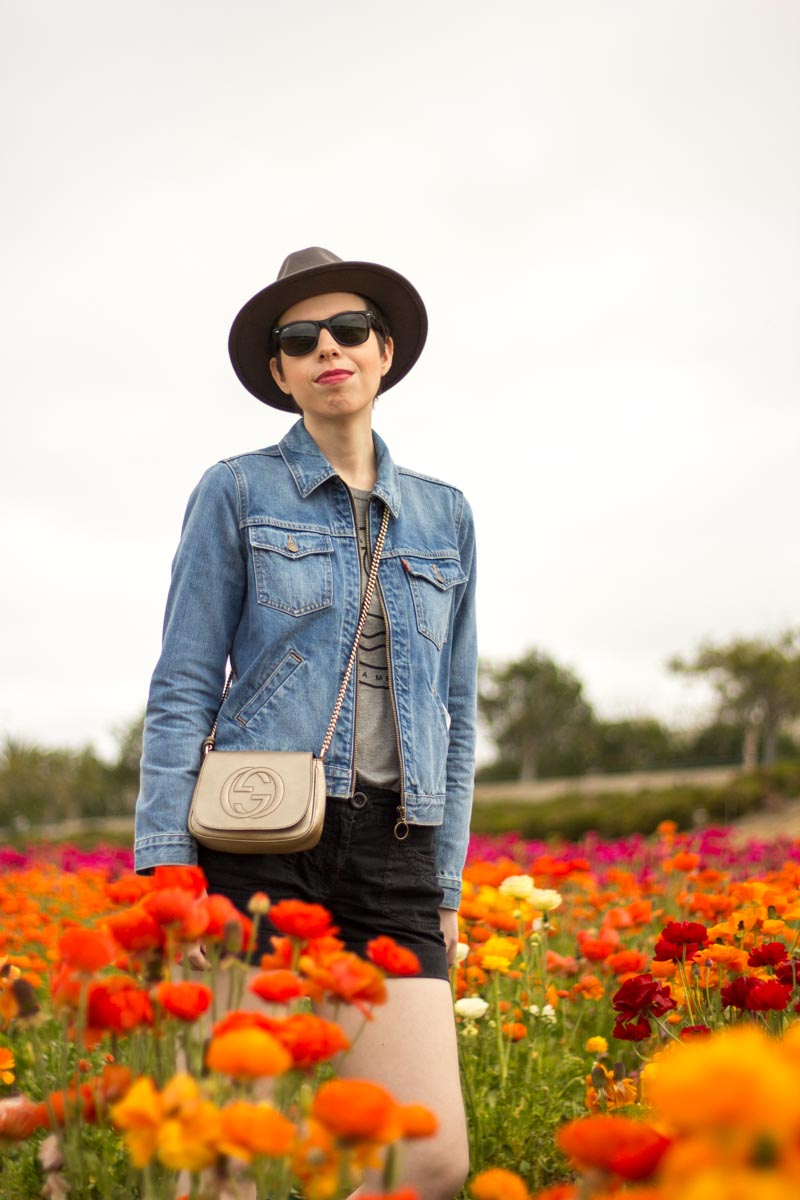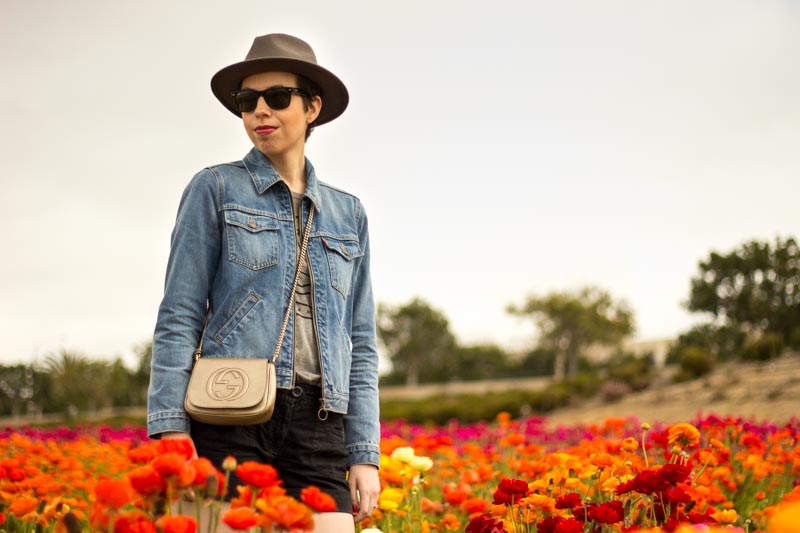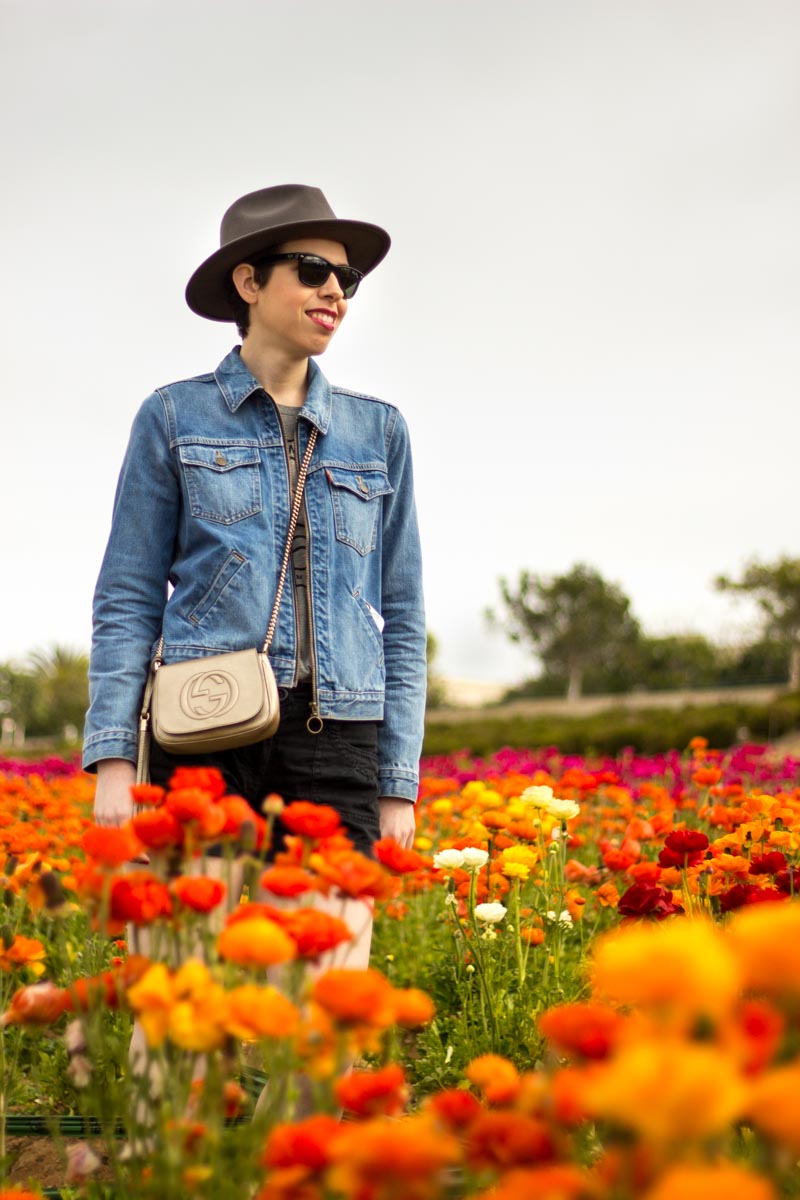 I kept things super casual in my favorite denim jacket and slip-on Vans. I also wore a hat to keep the sun out of my face and eyes and I was glad I did. Even though it wasn't particularly sunny out, the overcast sky made everything really hazy, which meant it was quite bright out.
If you're in the San Diego area, this is a beautiful little attraction. For added fun, you can hop next door and pick your own strawberries!
Hope you all had a great weekend and as always, thanks for stopping by.