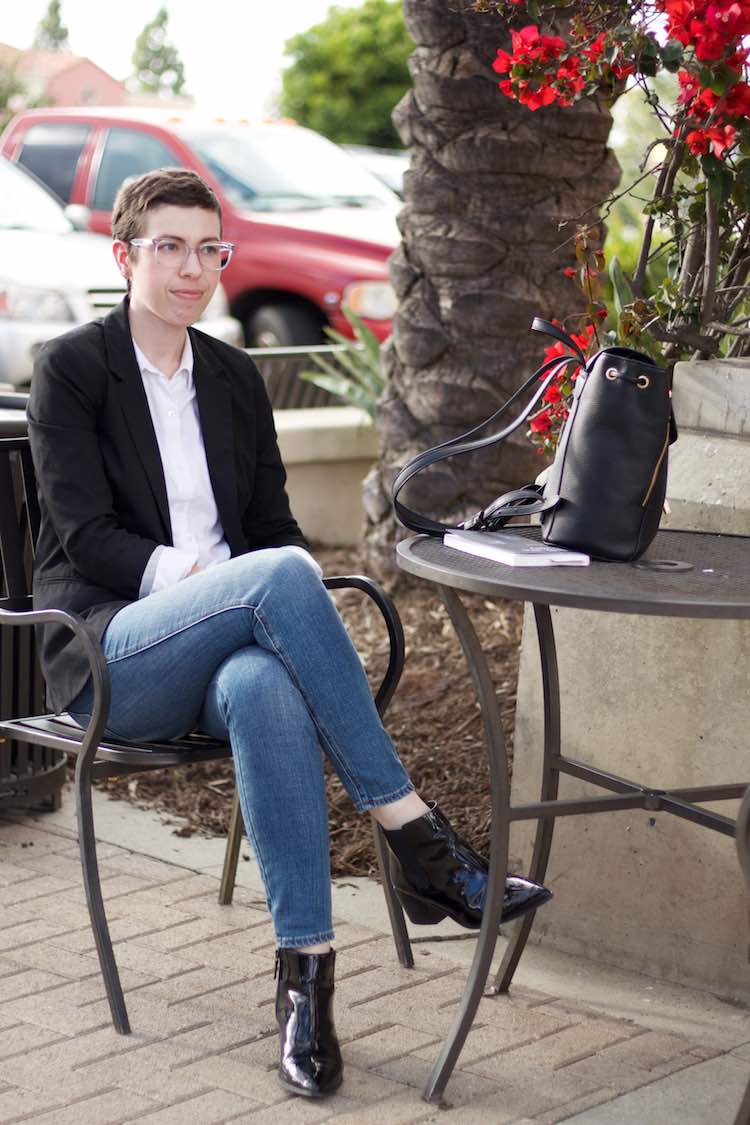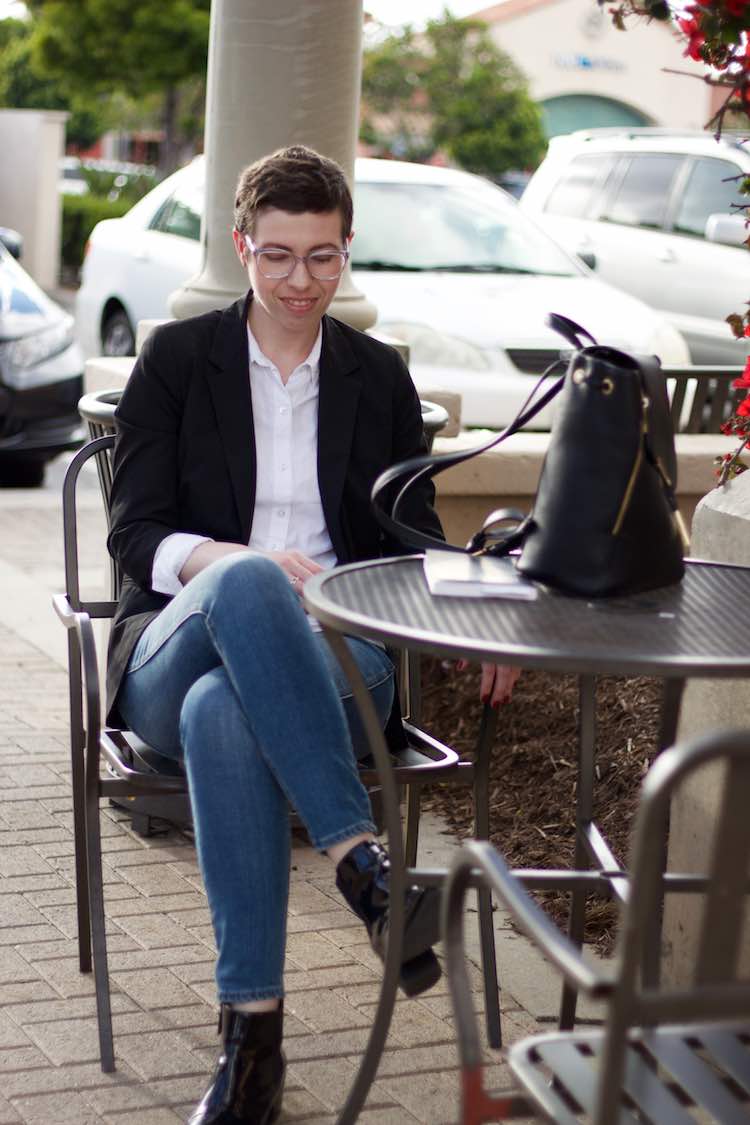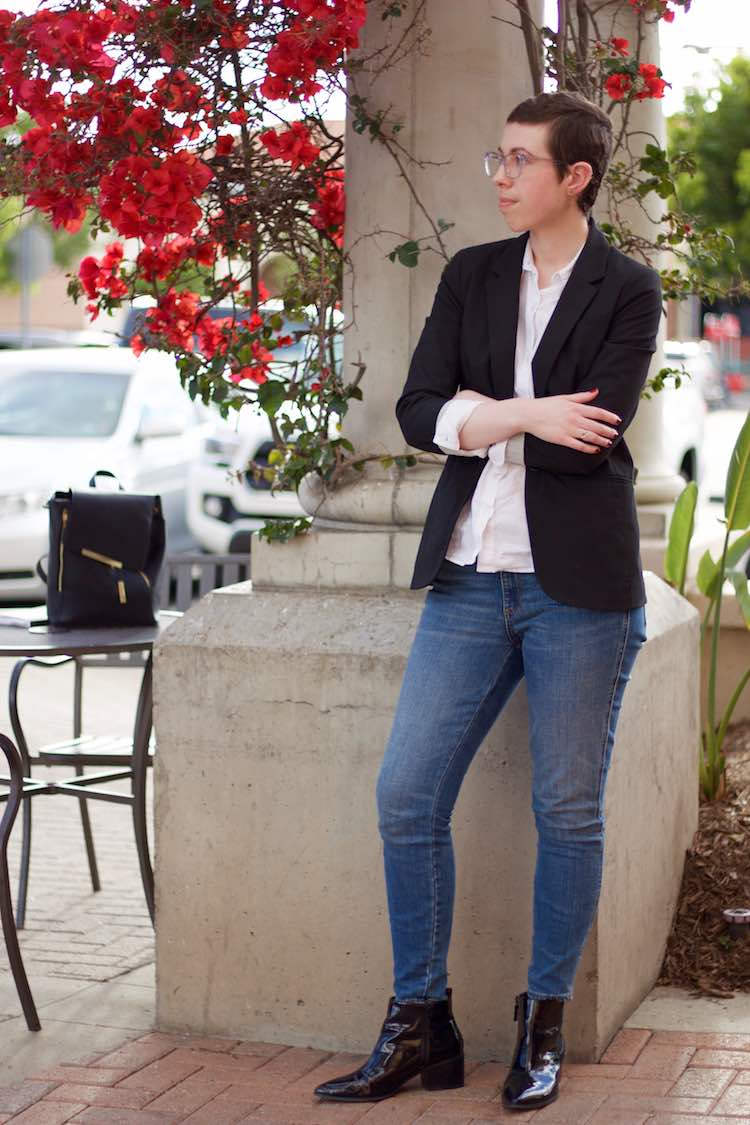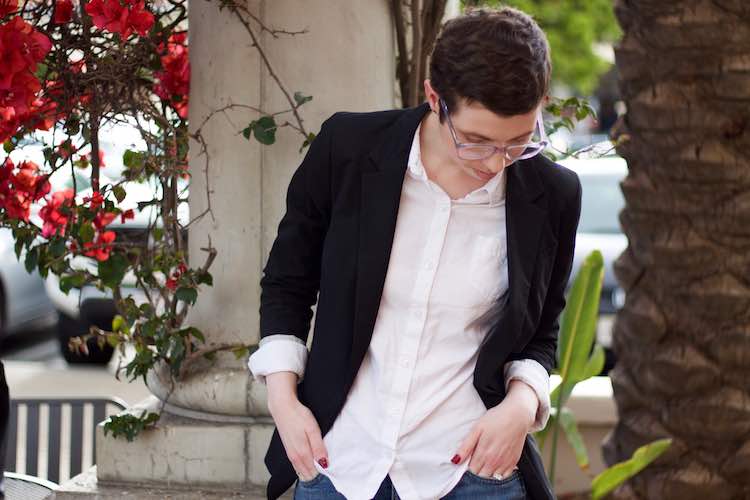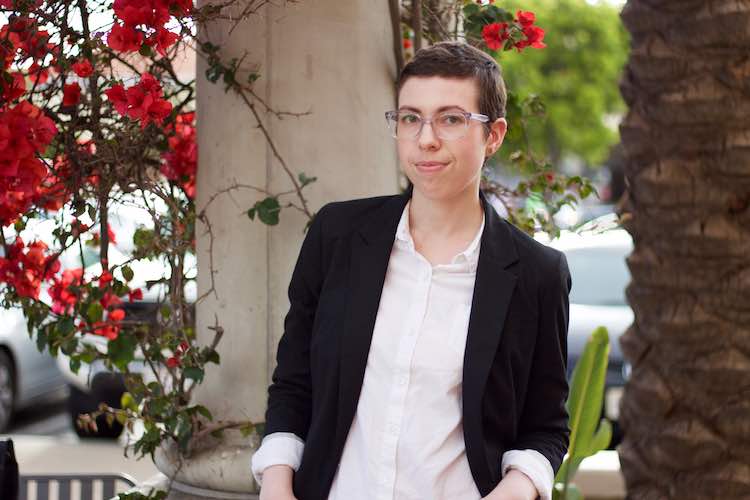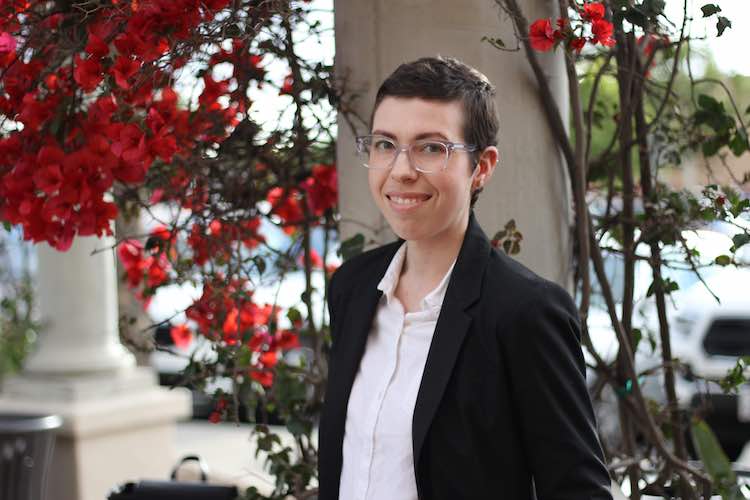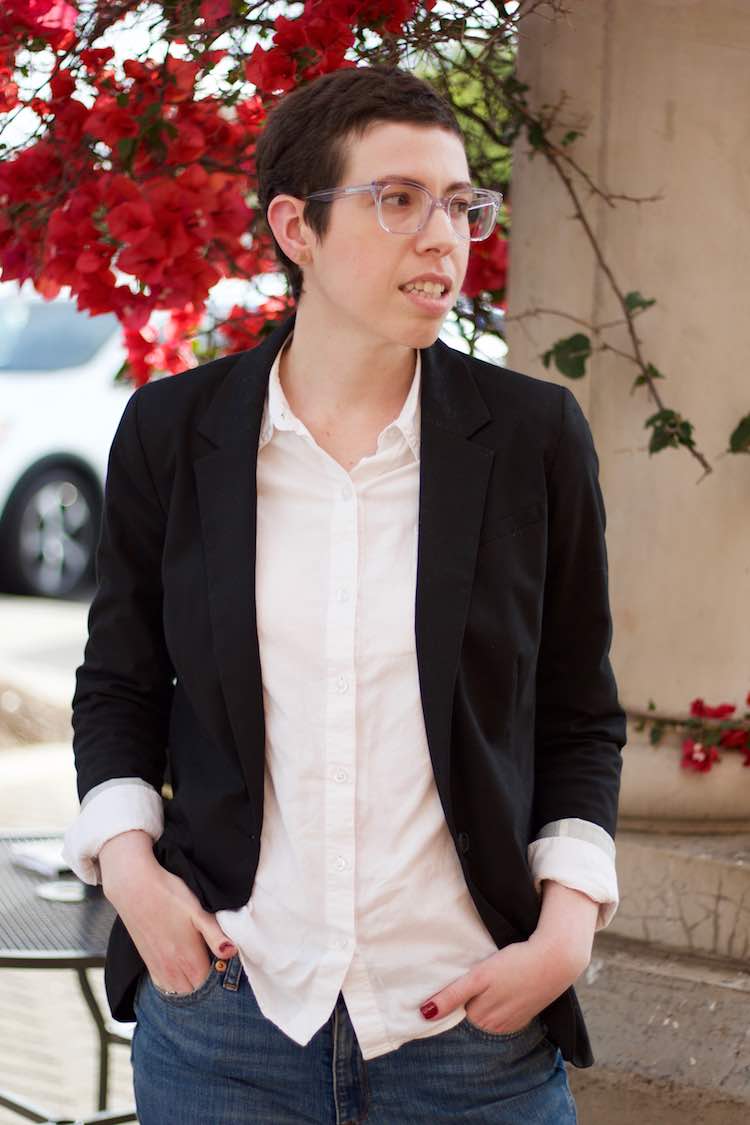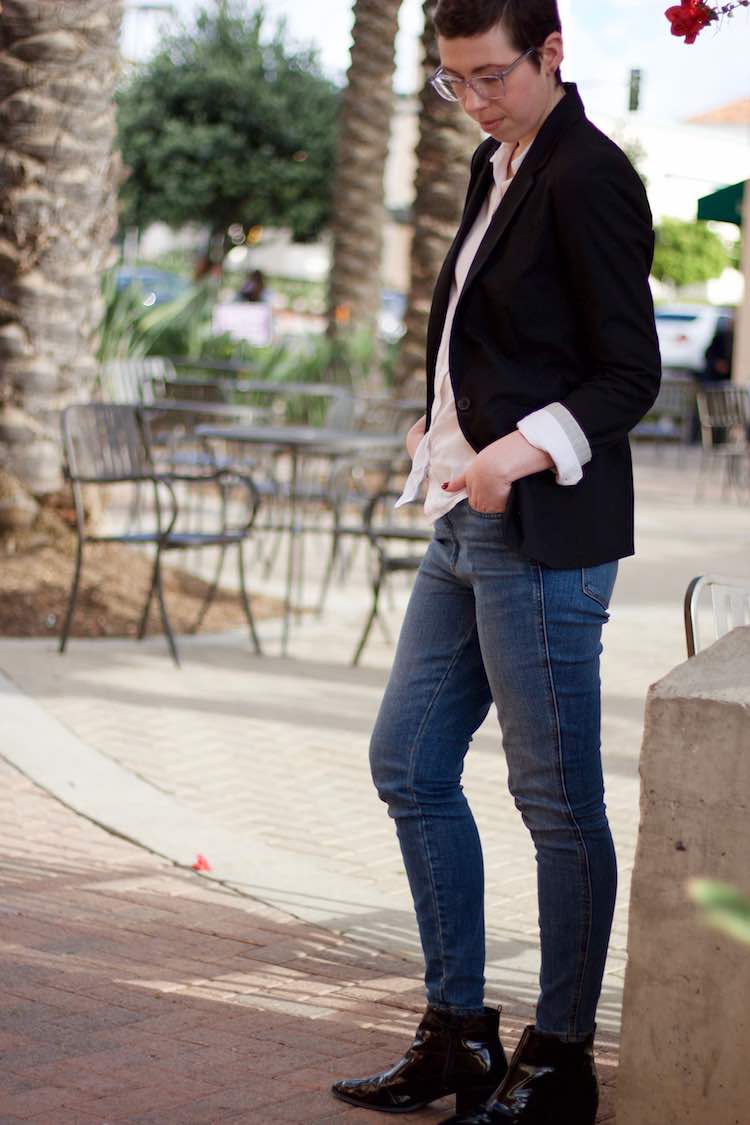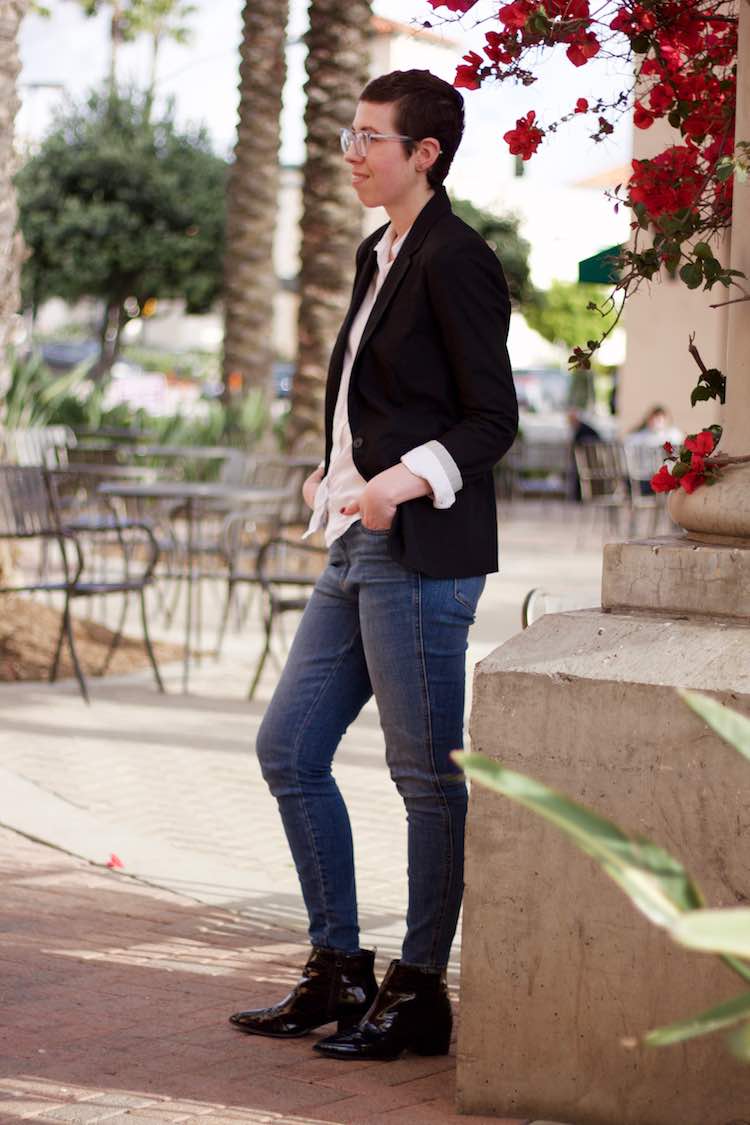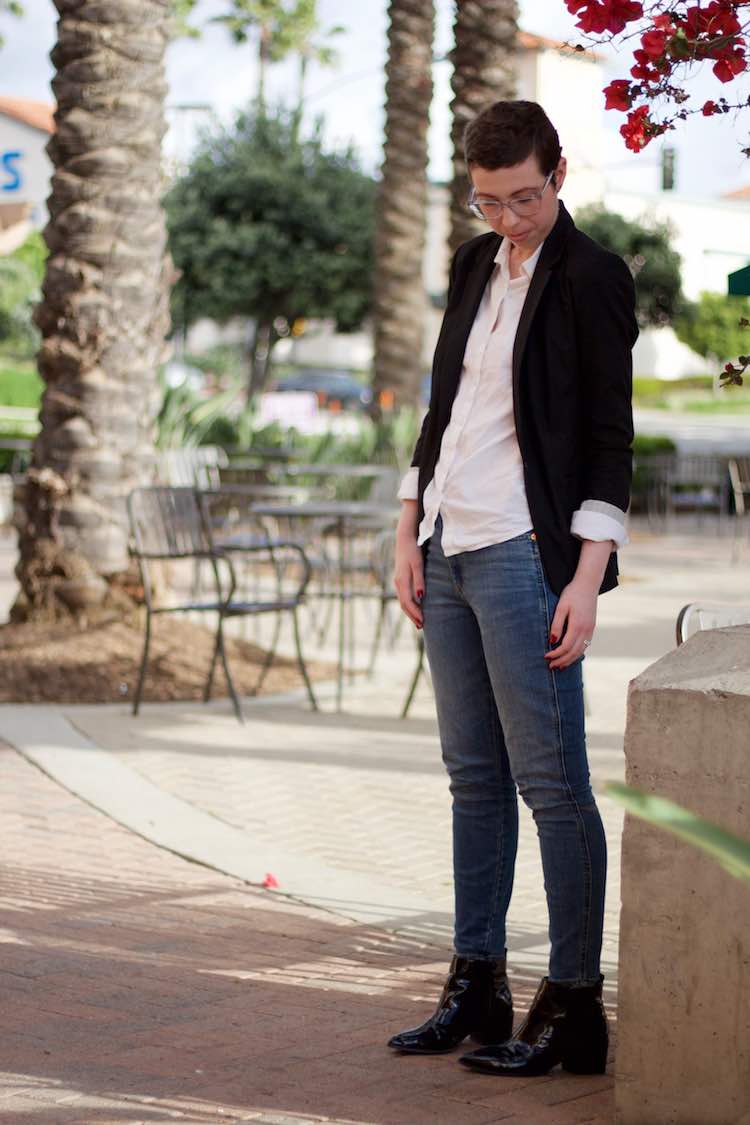 Shirt: Old Navy; Jeans: Gap; Blazer: Target (old; similar); Boots: Tahari (no longer available; similar); Glasses: Warby Parker
Disclosure: This post contains affiliate links, which means that if you purchase a product through one of my links, I make a small commission.
You may be wondering what on Earth the title of this post means. Or, you maybe could not care less. Either way, I'm going to tell you.
I bought these glasses recently, but before I selected them, I was in the store trying on several pairs. Side note: I love that San Diego has a brick and mortar Warby Parker. I put these ones on, thinking they probably wouldn't look very good on me. I have weird rules about how my glasses must fit.
For example, I only look good in Warby Parker's Wide Fit frames and typically, I need frames with a little bit more bulk to them. I think my head/face is just big. Gotta contain all that brain somehow. ;) I also don't like it when the sides of the frames, the legs, if you will, are super hefty because then I feel like it obstructs my peripheral vision and my ears get sore. Who knew ears had so much feeling??
Anyway, as I said, strict guidelines. So I put these frames on (I liked how they were clear and kind of funky) and I looked at David to get his opinion and he immediately laughs and says, "You look like a fashion intern," to which I replied, "Intern? So I look like I work in fashion, but I don't actually get paid??" And then it dawned on me that that is kind of exactly what I do. Plus, they ended up looking pretty dang cute, so I was sold.
I realize that this story was unnecessarily long and probably could have been shortened to a single sentence, but I like to keep you on the edge of your seat.
So these have henceforth been deemed my "fashion intern glasses." Hope you enjoy them and I hope you enjoyed this post. As always, thanks for stopping by!
P.S. If you're in the market for a new set of frames, I highly recommend Warby Parker. All of their prescription glasses are just $95 and even if you don't have a store nearby, they do free in-home try-on where they send you five pairs of frames of your choosing to try out absolutely free!
*This is not a sponsored post; I just really love Warby Parker.