Casual at the Farmers' Market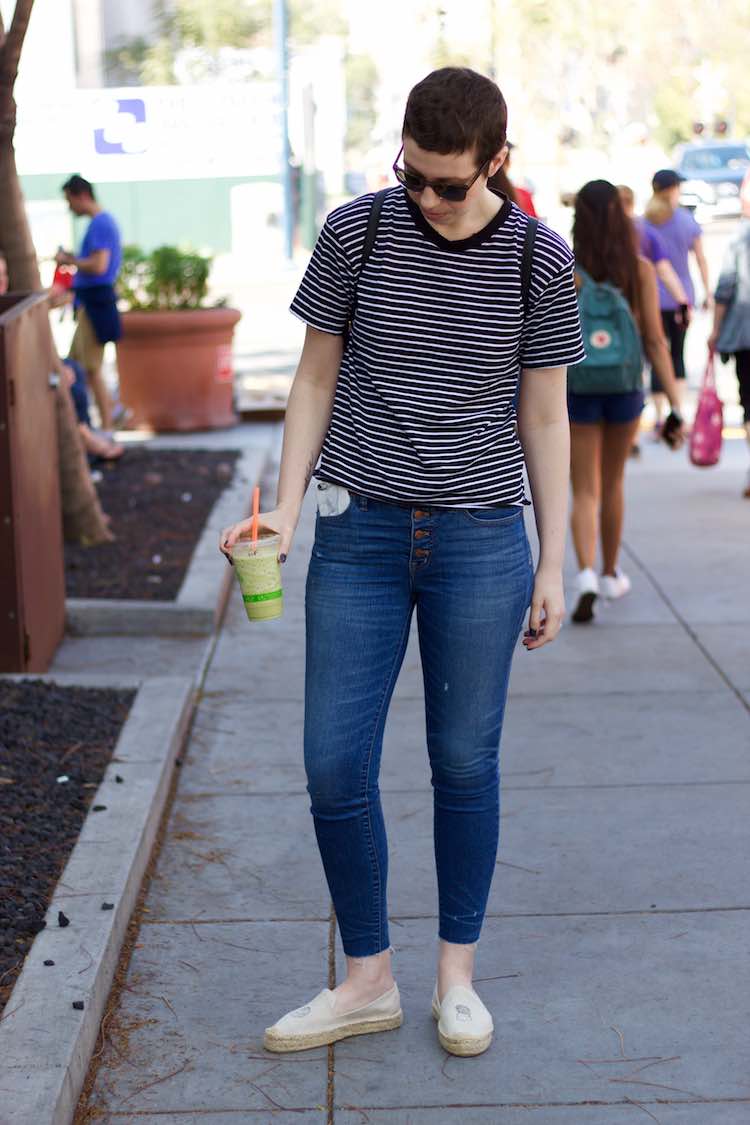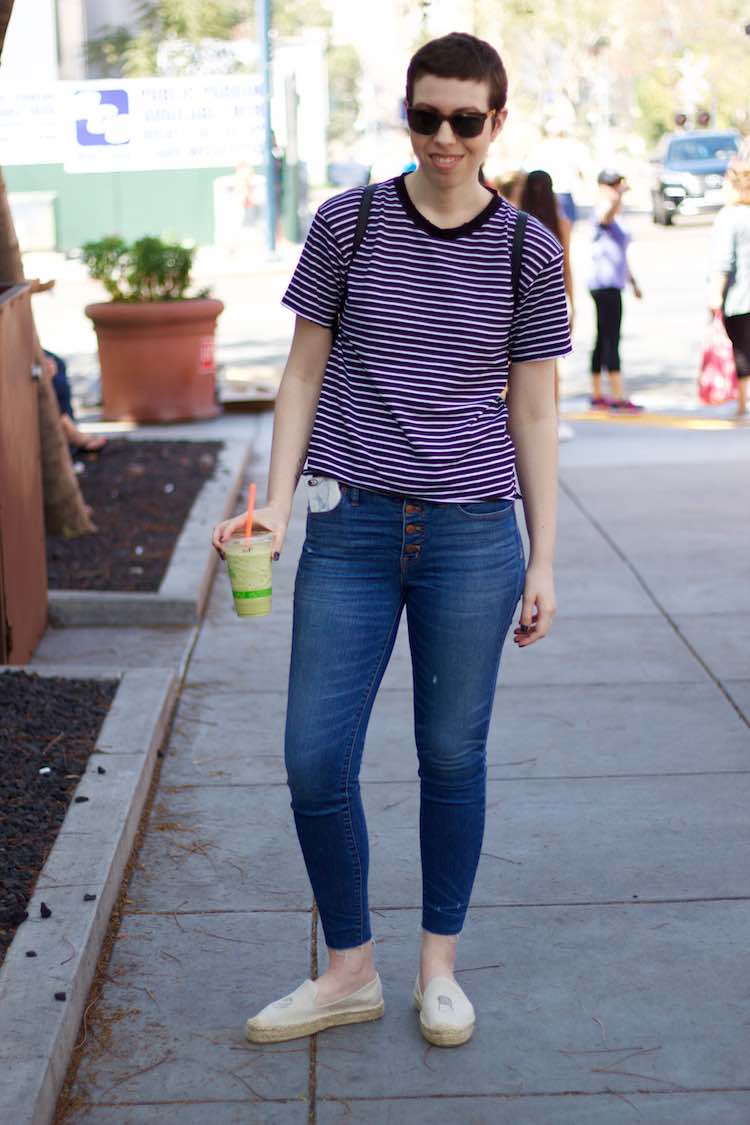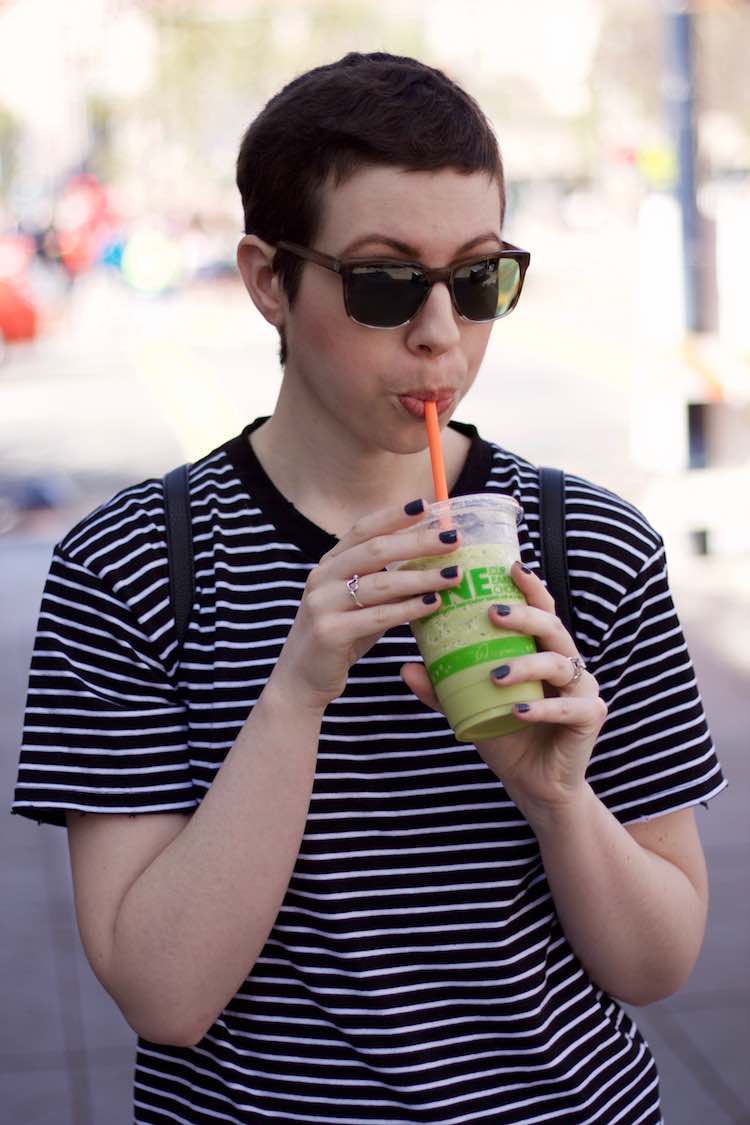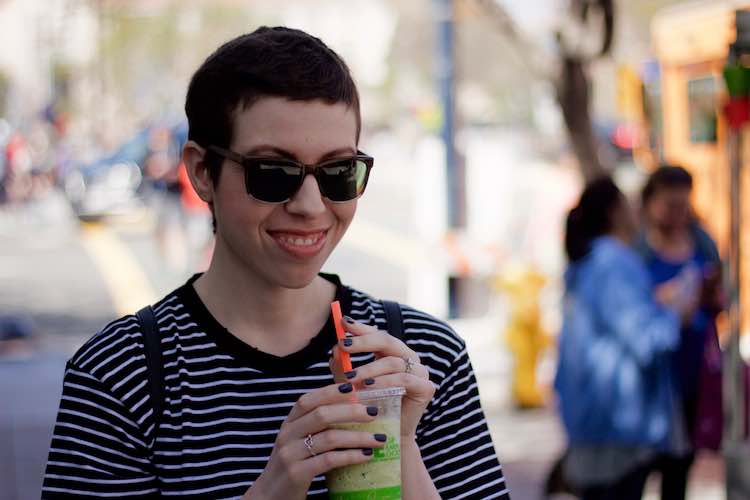 Top: Topshop; Jeans: Madewell; Shoes: Soludos; Sunglasses: Warby Parker; Backpack: F21 (no longer available; similar)
Disclosure: This post contains affiliate links, which means that if you purchase a product through one of my links, I make a small commission.
This outfit is pretty much my weekend jam. I wore this to the Little Italy Farmers' Market a couple weekends ago, but you can bet that I've probably worn it several times since.
I love dressing up for work and putting together new looks with some of my nicer pieces, but at the heart of me, I'm a jeans a t-shirt kind of girl through and through. Comfort is key when it comes to clothes, so breathable fabrics and anything that allows for free range of motion is a must, especially if I know I'm going to be walking outside for a bit.
We picked up some root vegetables for an awesome Gordon Ramsay dinner that David prepared for us this particular weekend and grabbed an ice blended matacha from a cute little coffee truck. As you can probably tell, I thoroughly enjoyed the latter.
Hope you're having a great day and as always, thank you for stopping by!