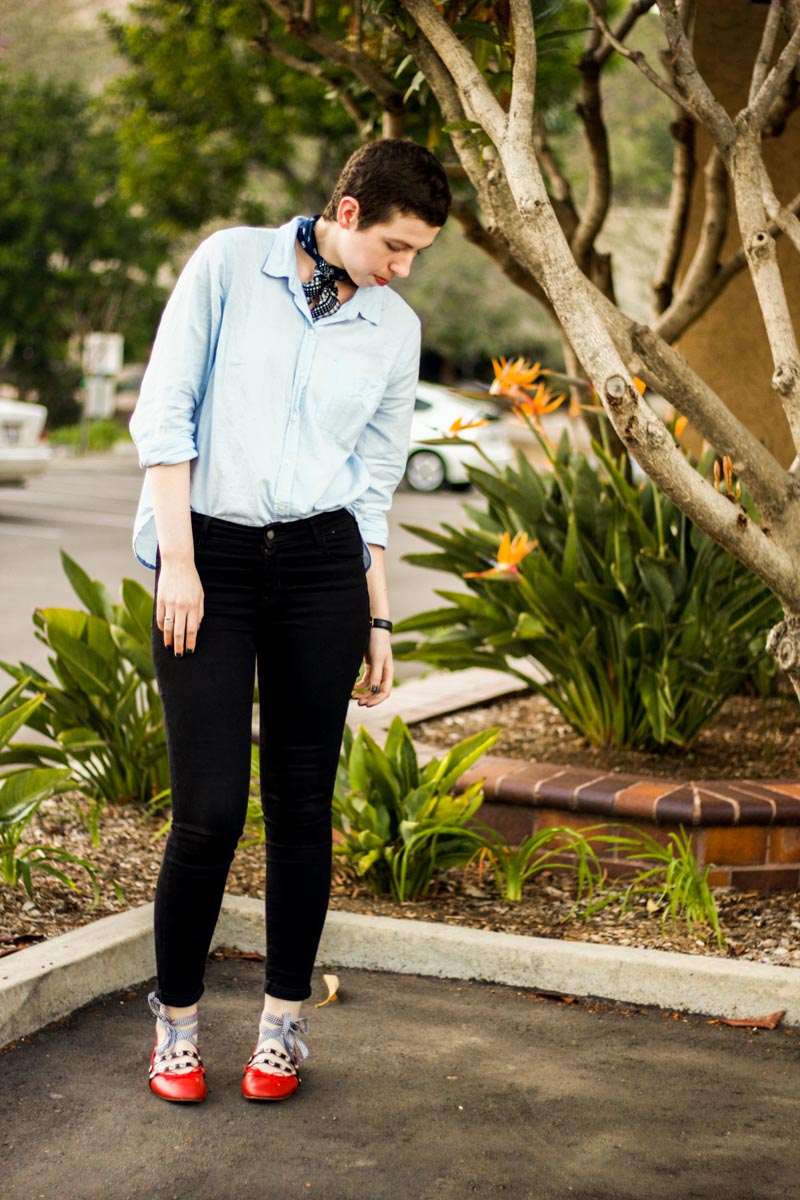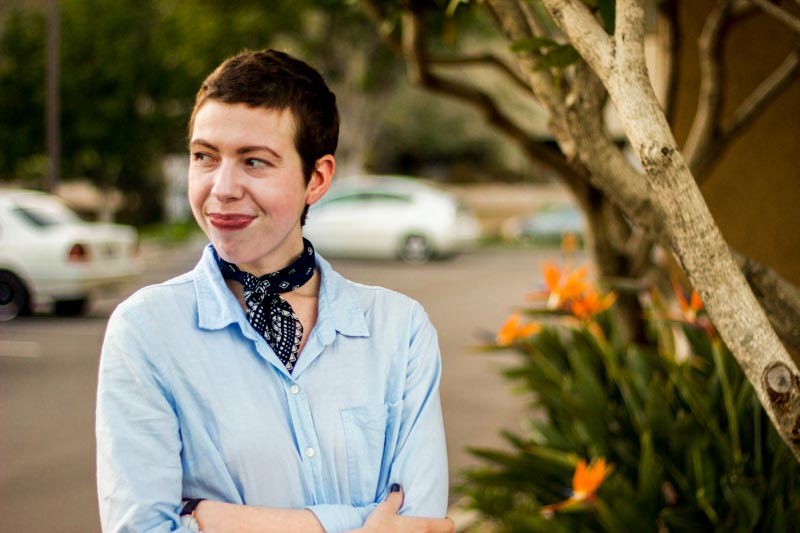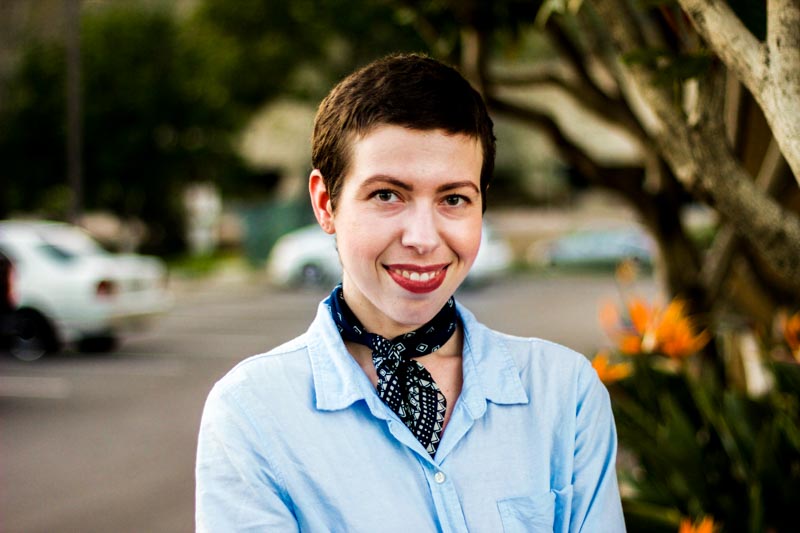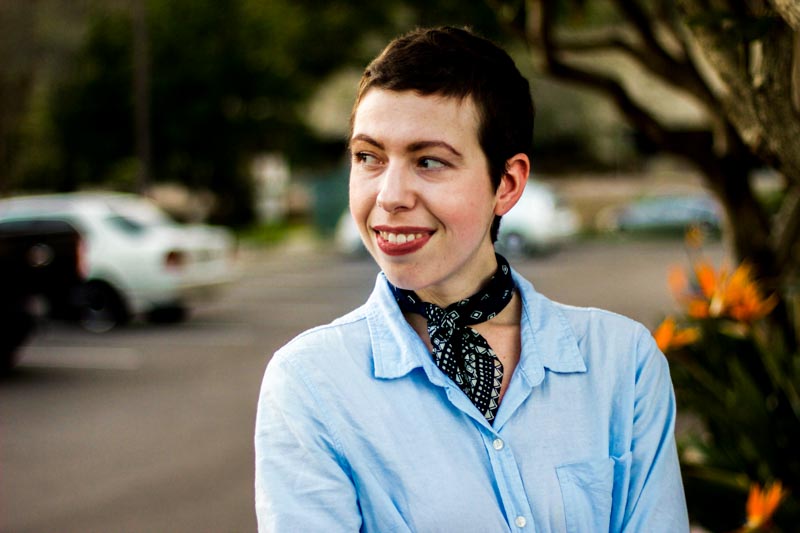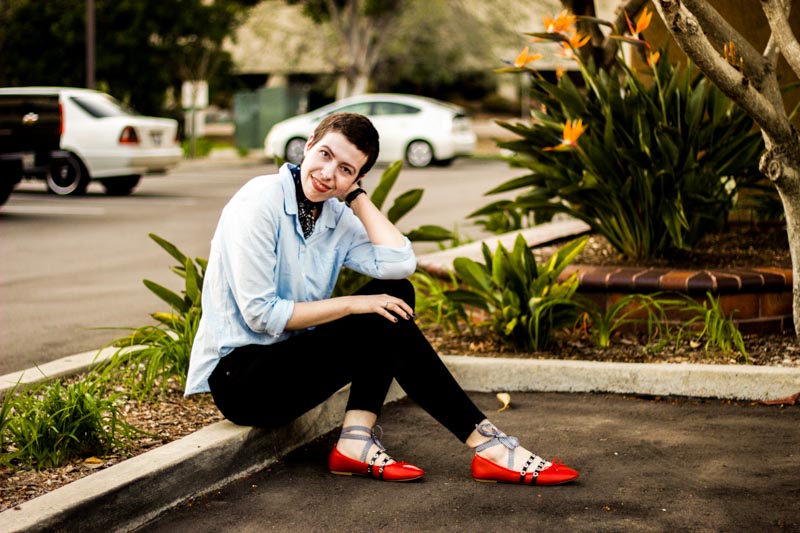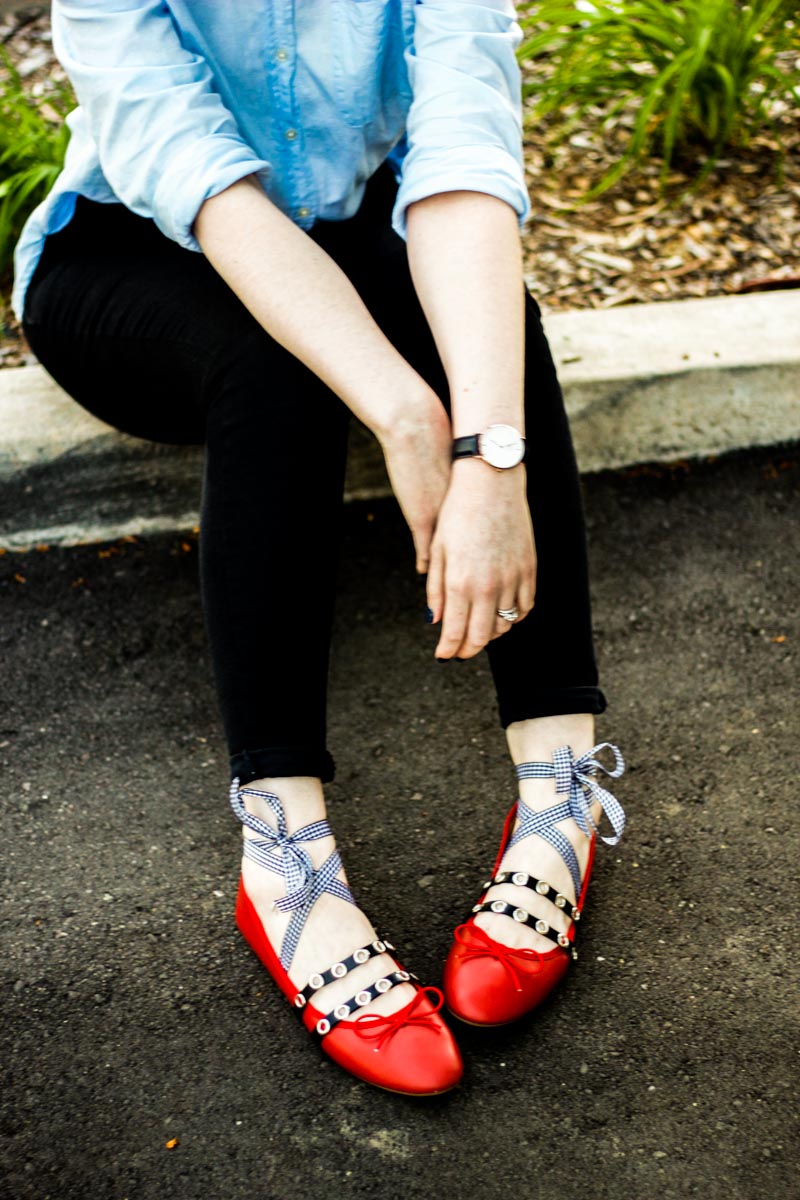 Shirt: Old Navy; Jeans: Old Navy; Shoes: DSW, but made by me; Scarf: Madewell; Watch: Daniel Wellington; Lipstick: Lorac PRO Liquid Lipstick in Dusty Rose
Disclosure: This post contains affiliate links, which means that if you purchase a product through one of my links, I make a small commission.
Something about a scarf tied around the neck seems like the quintessential Parisian look to me. I've probably said this before, but it's just so true. I feel like a scarf can take any outfit from so-so to interesting instantaneously. It gives the illusion that I put in some effort, when really, all I'm wearing is jeans and a button-up.
The same can be said for a fun pair of shoes, like my DIY Miu Miu Lace-Up Ballerina Flats. Bolder accessories complement a simple, neutral palette very well, in my opinion.
My rule of thumb, when it comes to fashion or really anything in life, is always remain true to yourself. Styles will come and go, but as long as you are comfortable in what you're wearing, even if it's not considered "trendy," you just cab't go wrong. Let your unique personality shine through, whether it's with a statement necklace, strappy stilettos, or even just a pair of sneakers and jeans. No one does you better than YOU!
Hope you enjoyed this post and as always, thank you for visiting!