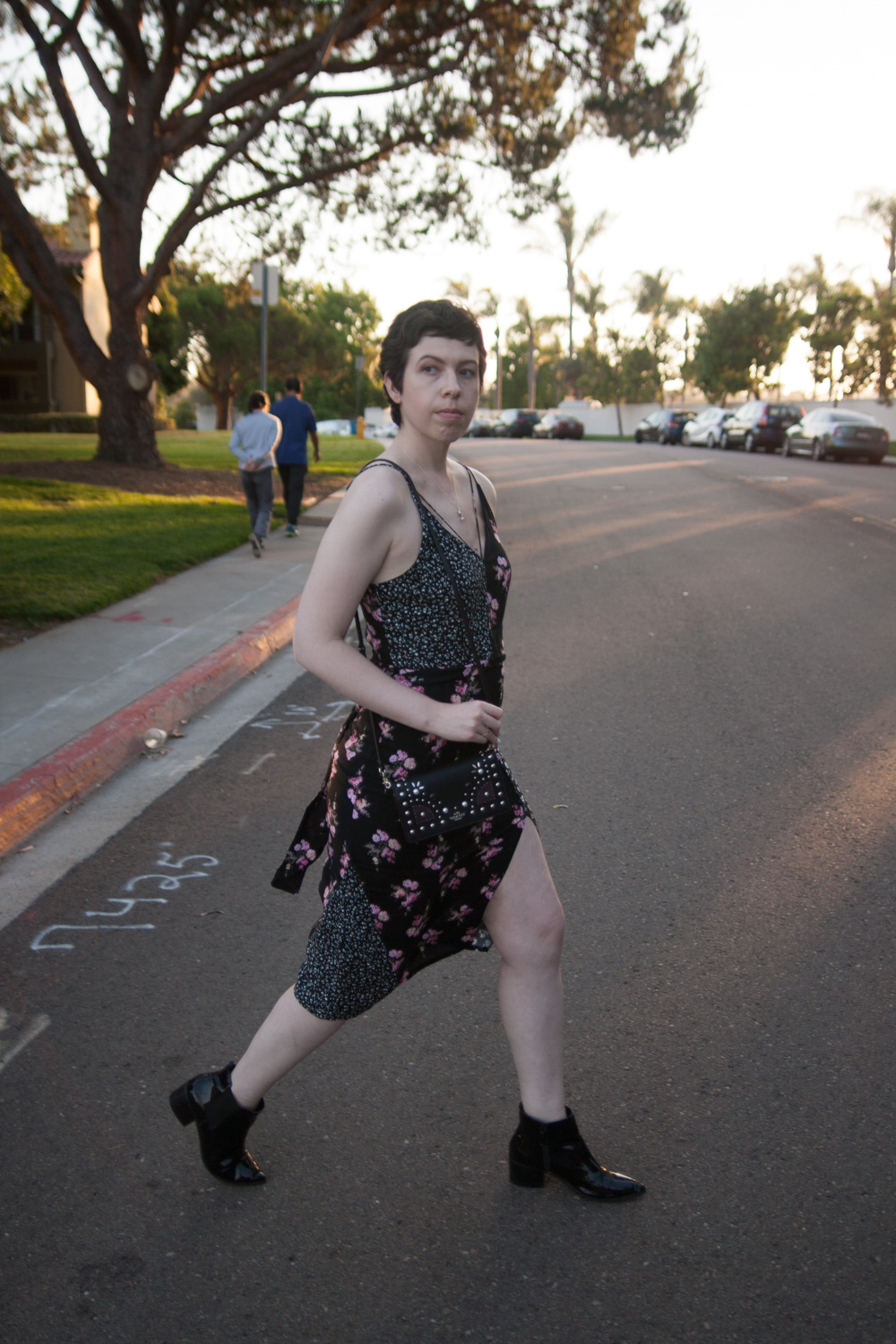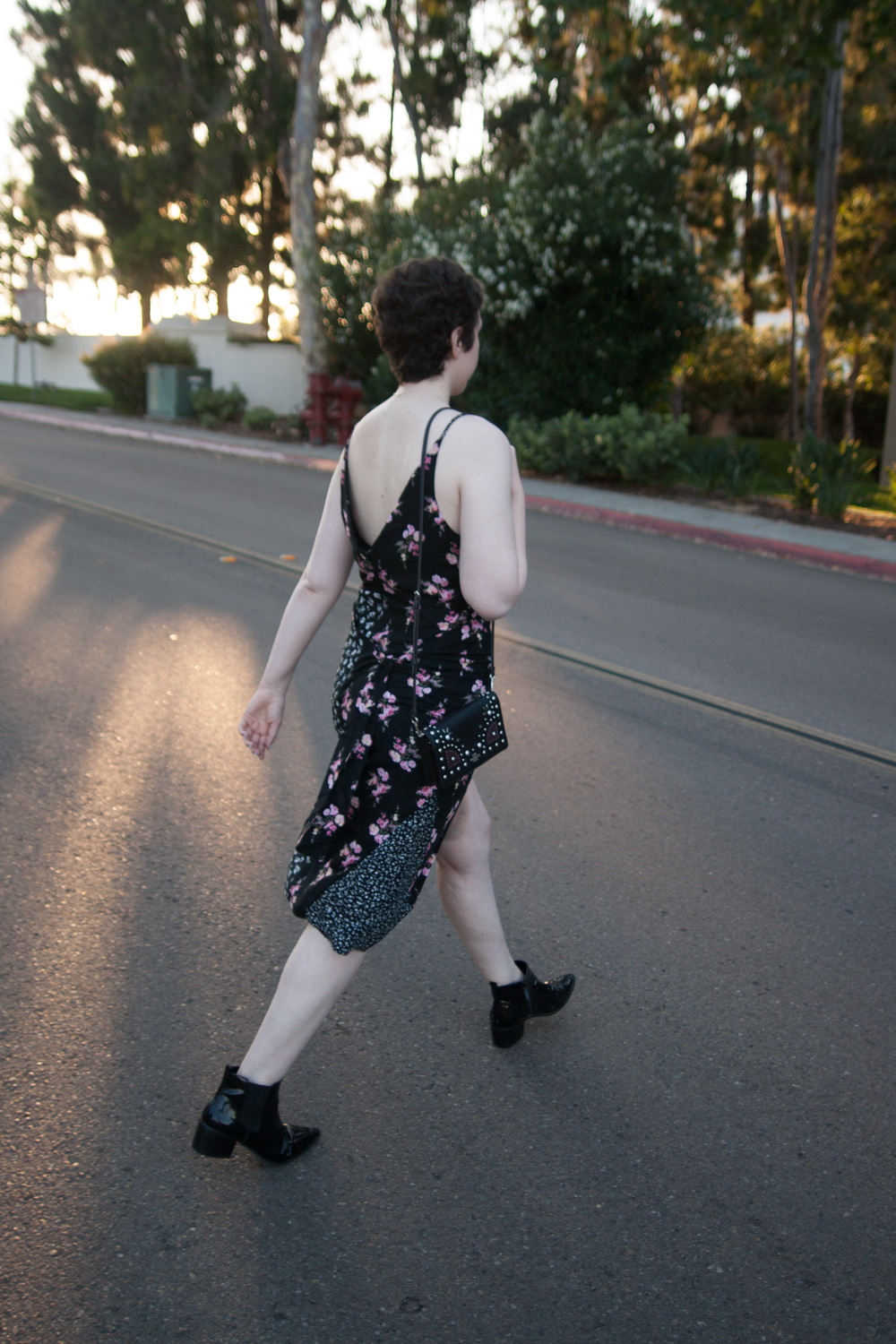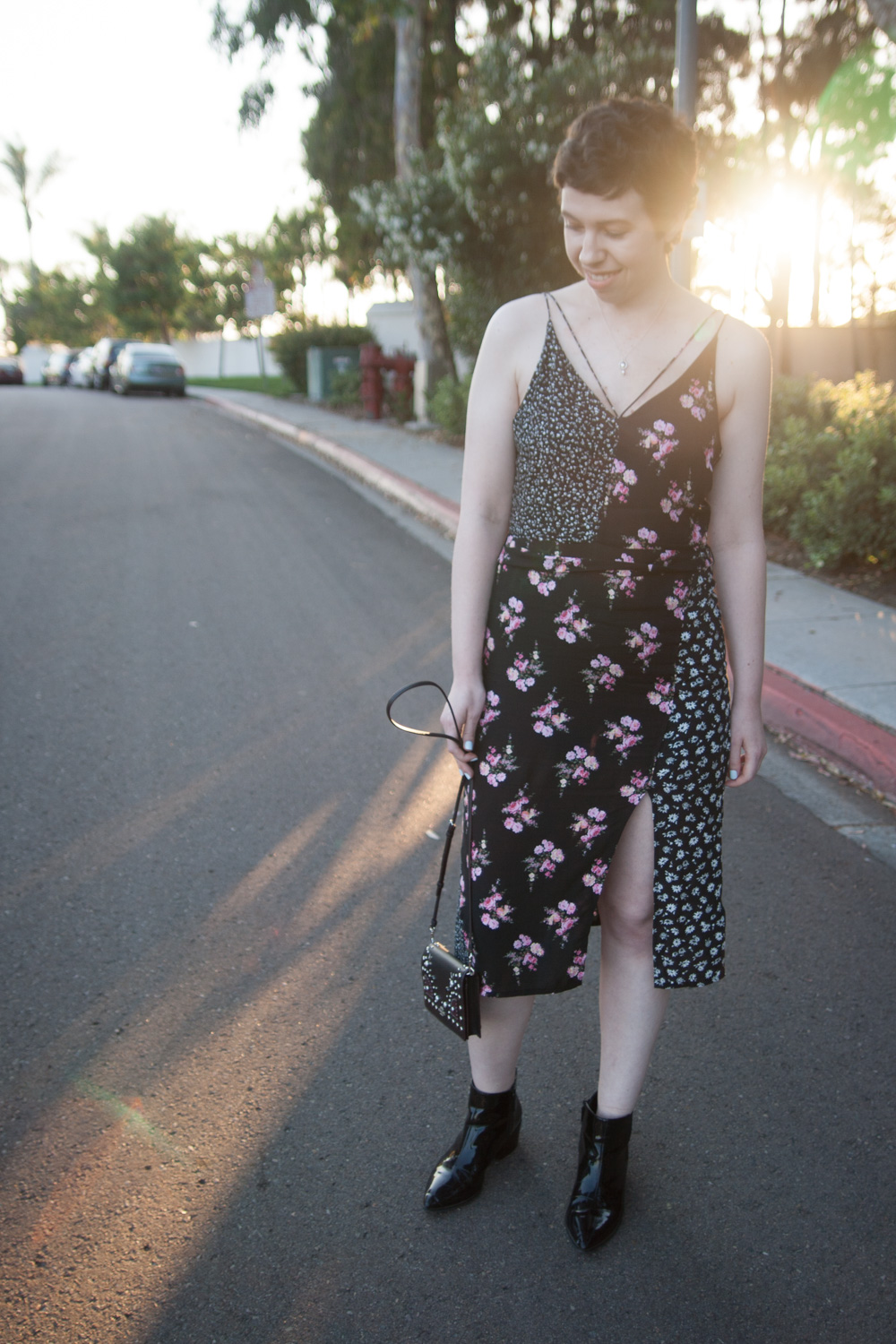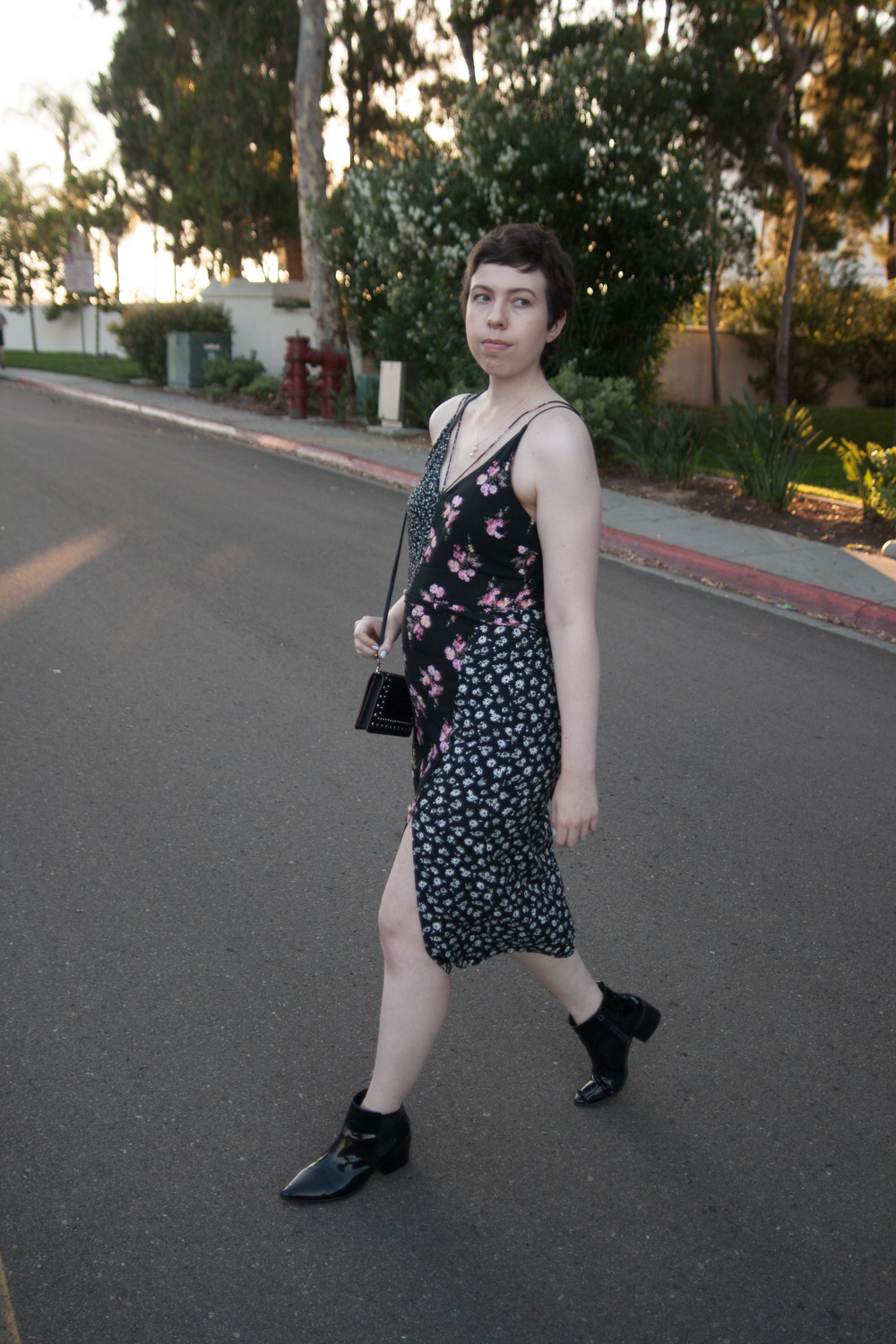 Dress: Topshop; Boots: Tahari (old; similar); Bag: Coach; Necklace: Arada c/o
Disclosure: This post contains affiliate links, which means that if you purchase a product through one of my links, I make a small commission.
As some of you may know, my grandmother passed away at the beginning of this month. She had been battling lymphoma for the last year and was truthfully ready to be reunited with my grandfather in heaven. I miss her terribly, but I'm grateful to know she's no longer in pain and is restored to perfect health and with her love in heaven.
I wore this dress to her memorial service this past weekend. My mom had asked me to give the eulogy. My initial gut reaction was, "Ugh no, I can't talk in front of people. What would I even say?" But I told my mom I'd sleep on it and let her know the next day. The more I thought about it, the more I realized that there was no one more fitting than me to write and talk about her. I texted my mom the next morning and told her I'd do it.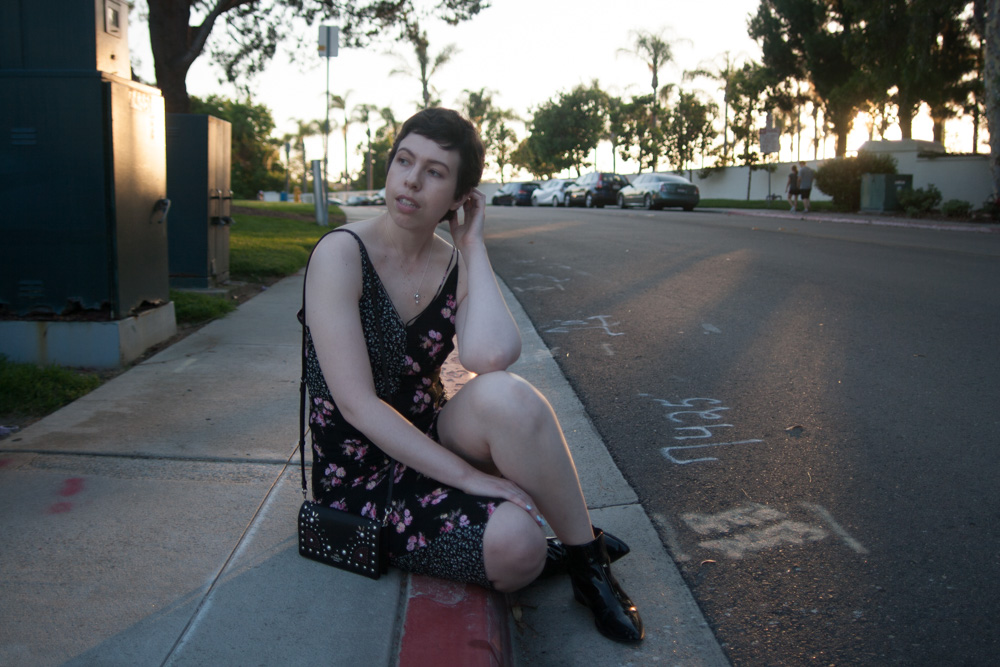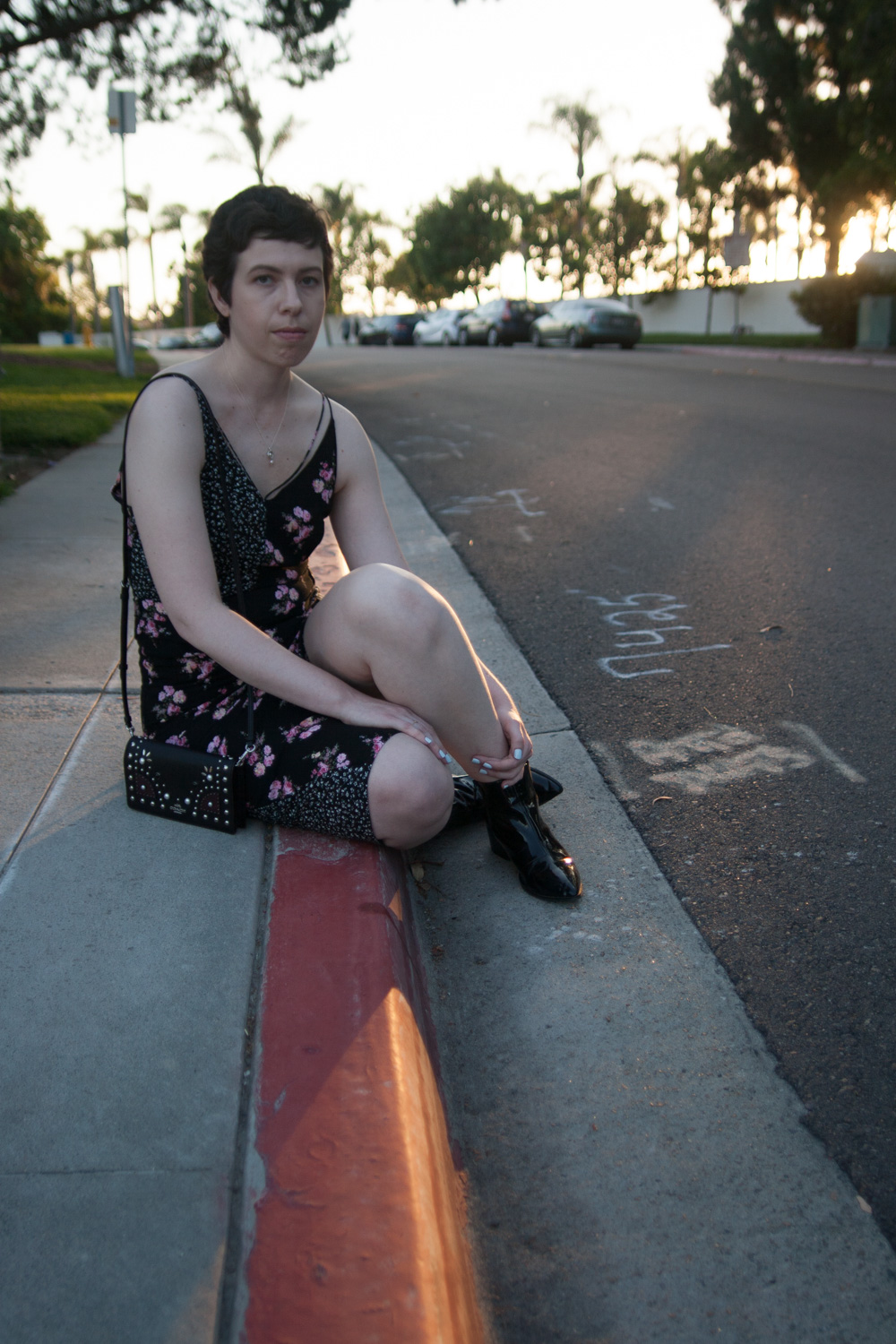 It's funny, a year and a half ago, I would never have agreed to something like this. I have an intense fear of public speaking, even in small settings. However, over this past year, I've been learning to step outside my comfort zone and not be so wrapped up in what others think of me. I've noticed that I chat up strangers more often than I ever had and it feels a lot easier for me to make small talk, something that I used to be horrible at.
I knew though that if anyone could do my grandmother justice, it was me. After all, I know something of the battle she endured and of course, there's also that little bit about me being the writer of the family.
Once I started writing, the words just flowed out of me. It sounds cliché, but it's true. It took me less than an hour to write the whole thing.
I'm not typically into floral prints, but I knew I wanted to wear something that paid homage to my grandmother and her home country, Hungary. Ideally, I would have worn a floral embroidered dress, but unfortunately, I couldn't find one that I absolutely loved. This black floral Topshop dress stood out to me, so I went with it instead, and I have to say, I'm glad I did.
My favorite part of this outfit though, is this Circle of Hope necklace from Arada. Not only was it perfectly fitting for the occasion, but I love that Arada donates 100% of it proceeds towards new purchasing sewing machines to create jobs for its artisans in Thailand. To learn more about how Arada is spreading hope to an entire community, you can visit their website here.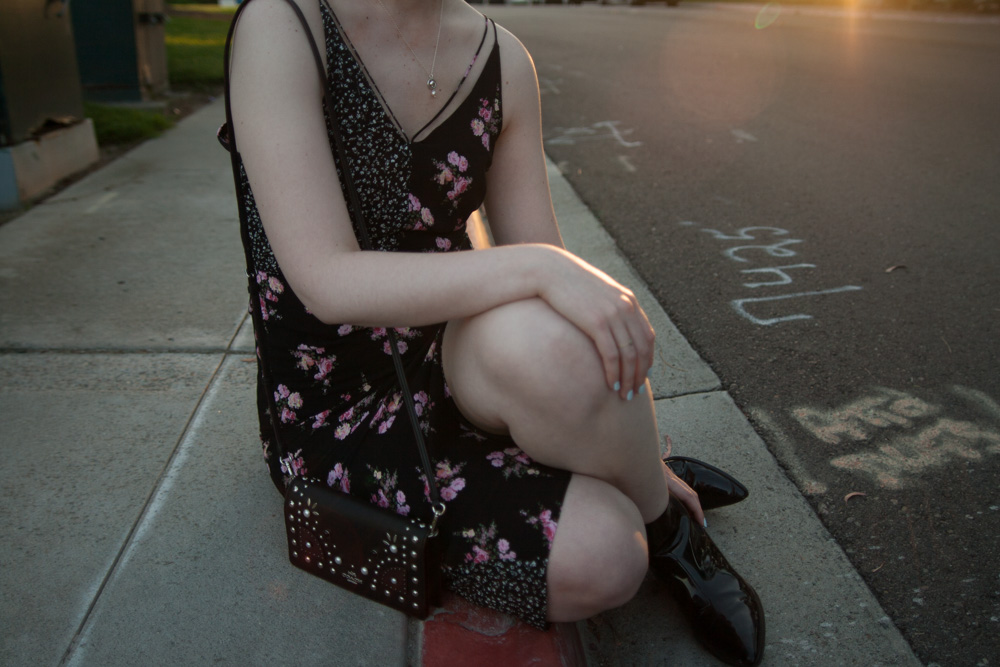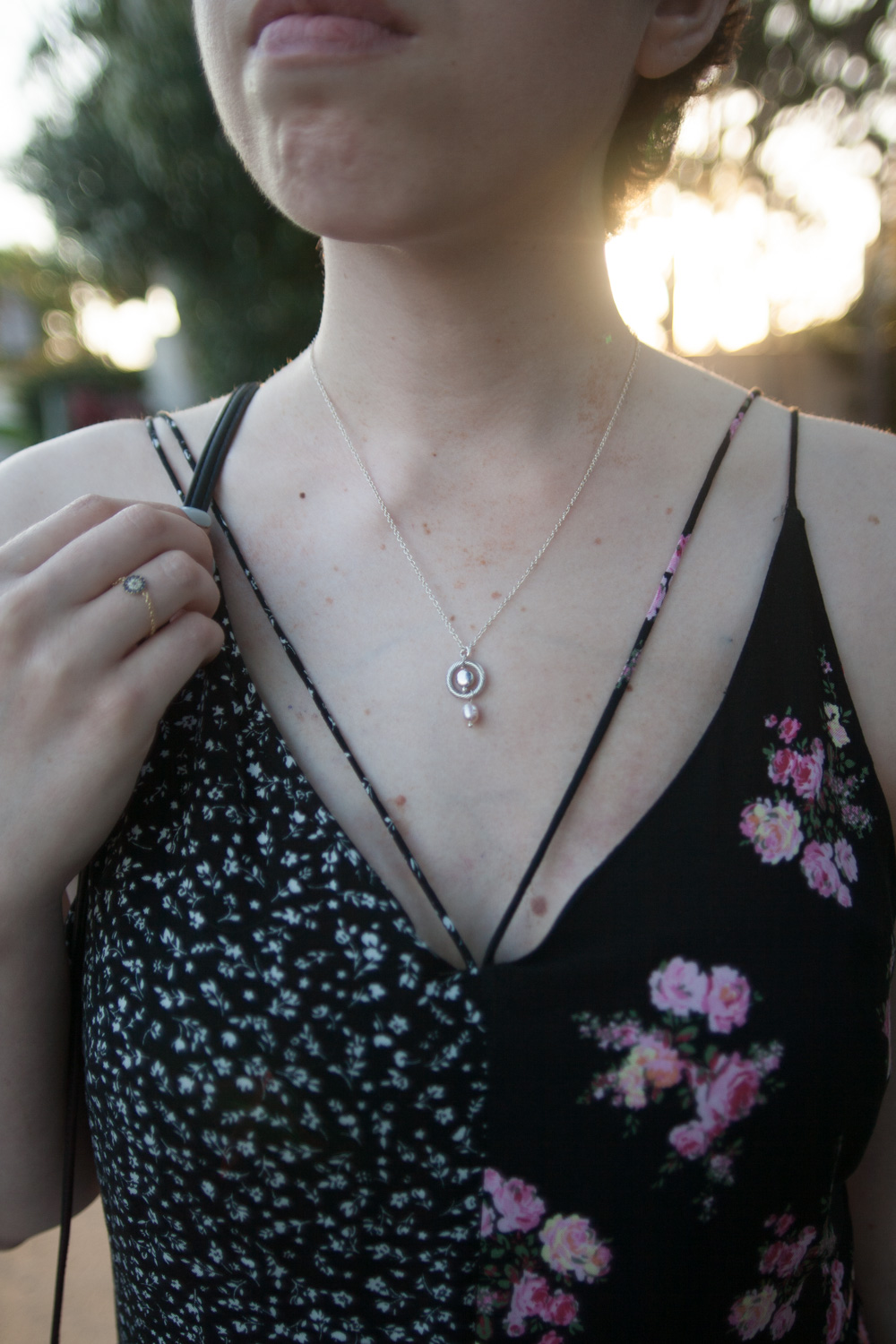 I hope you're having a wonderful day and as always, thanks so much for stopping by.
Thank you to Arada for sponsoring this post.
Shop the look: