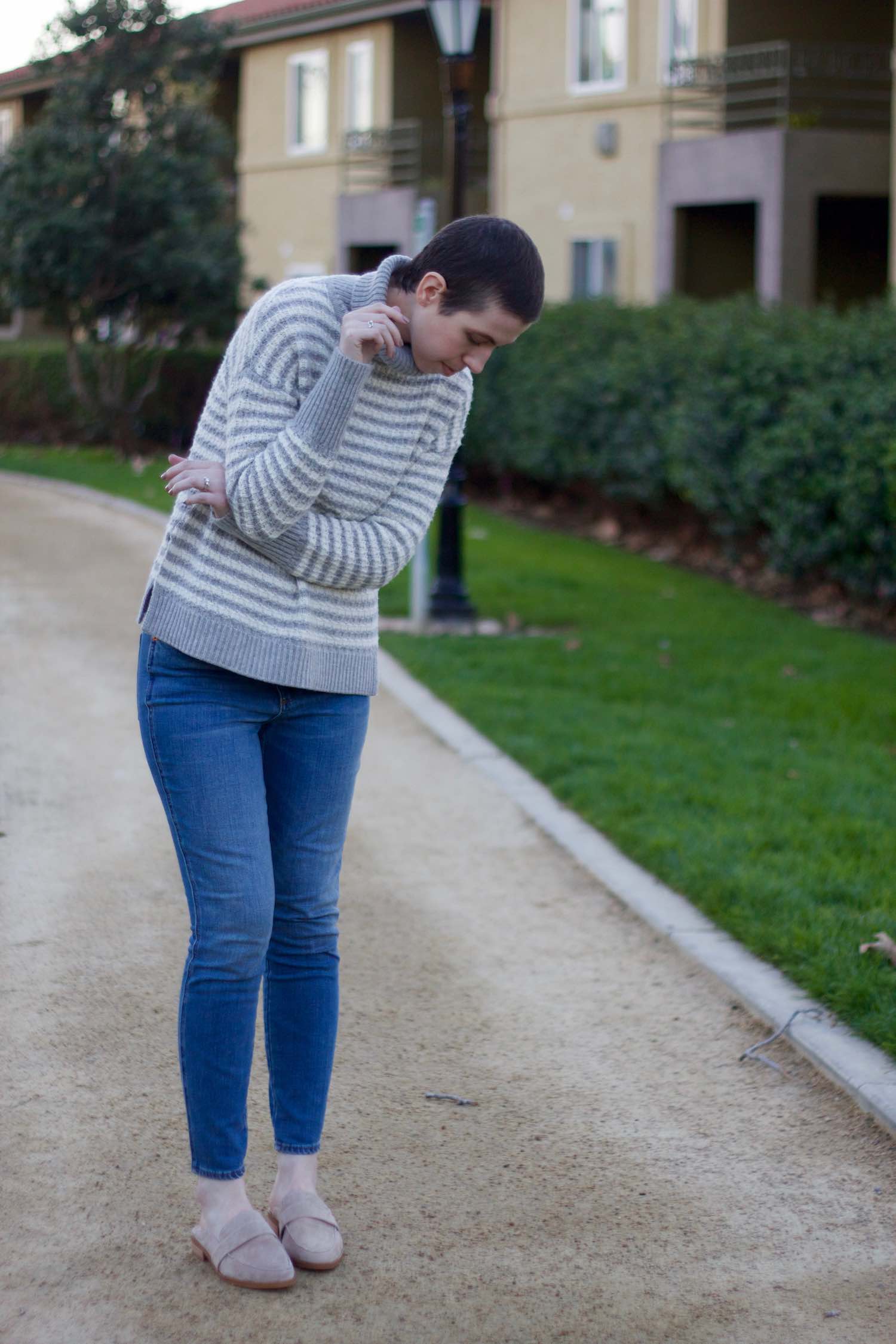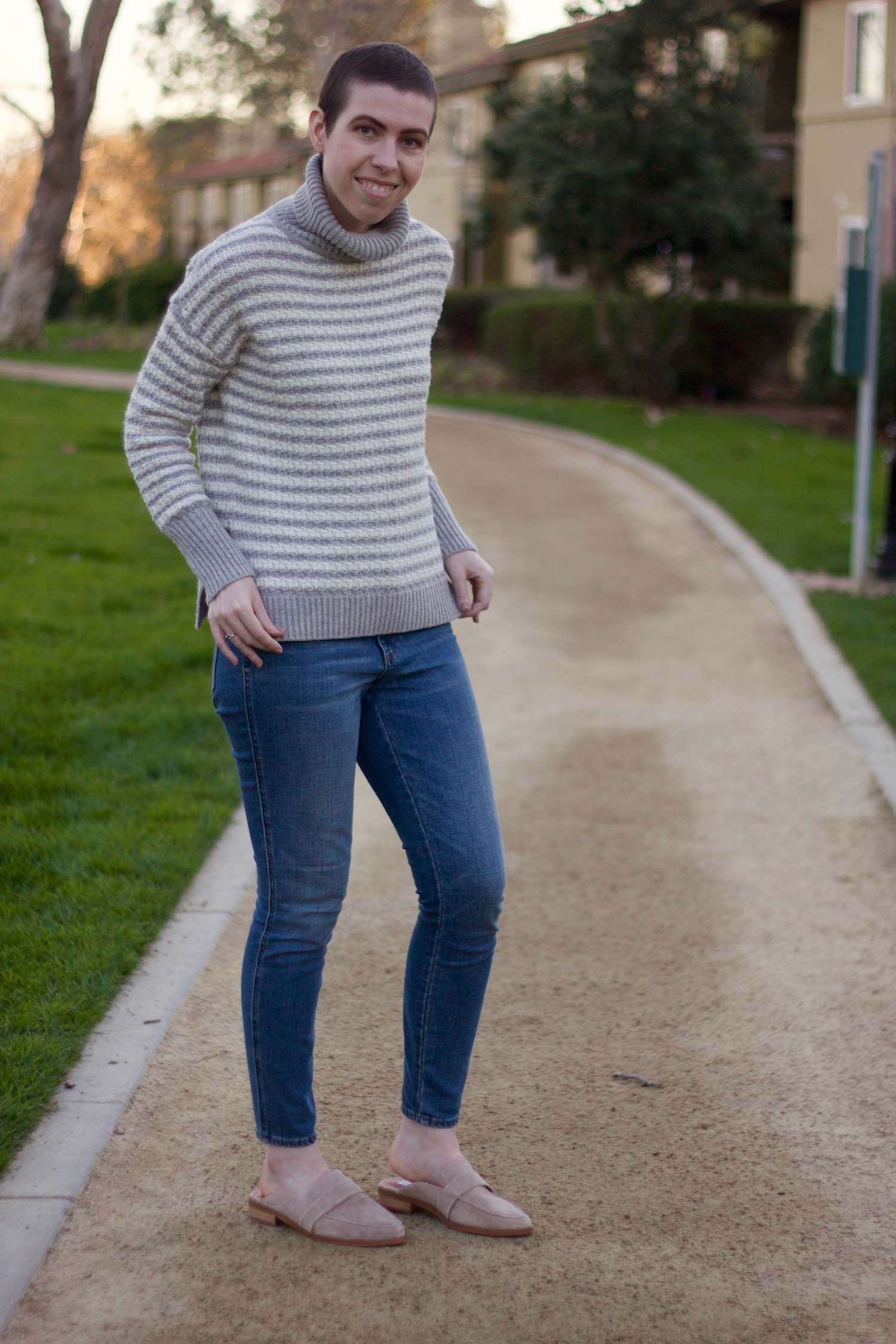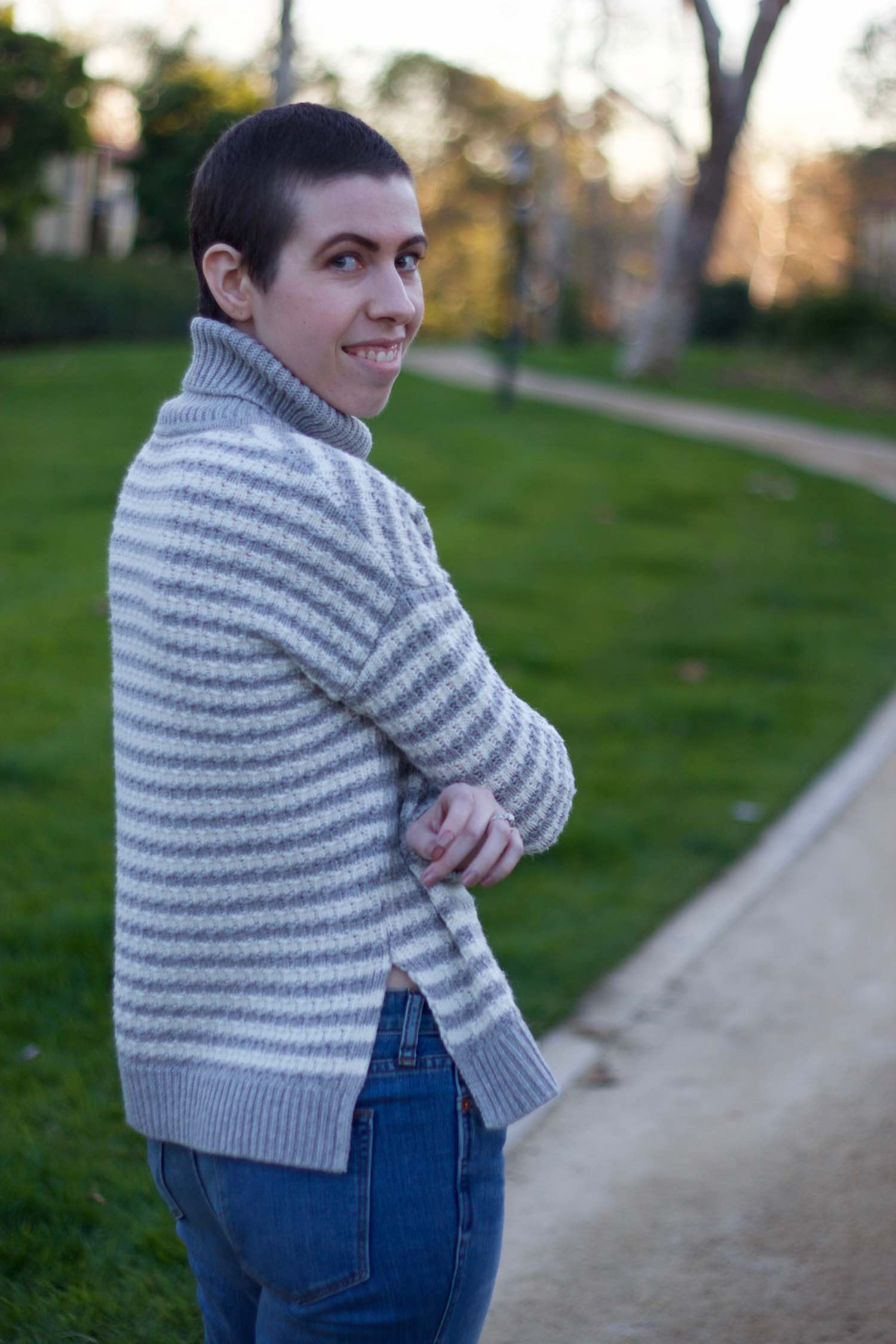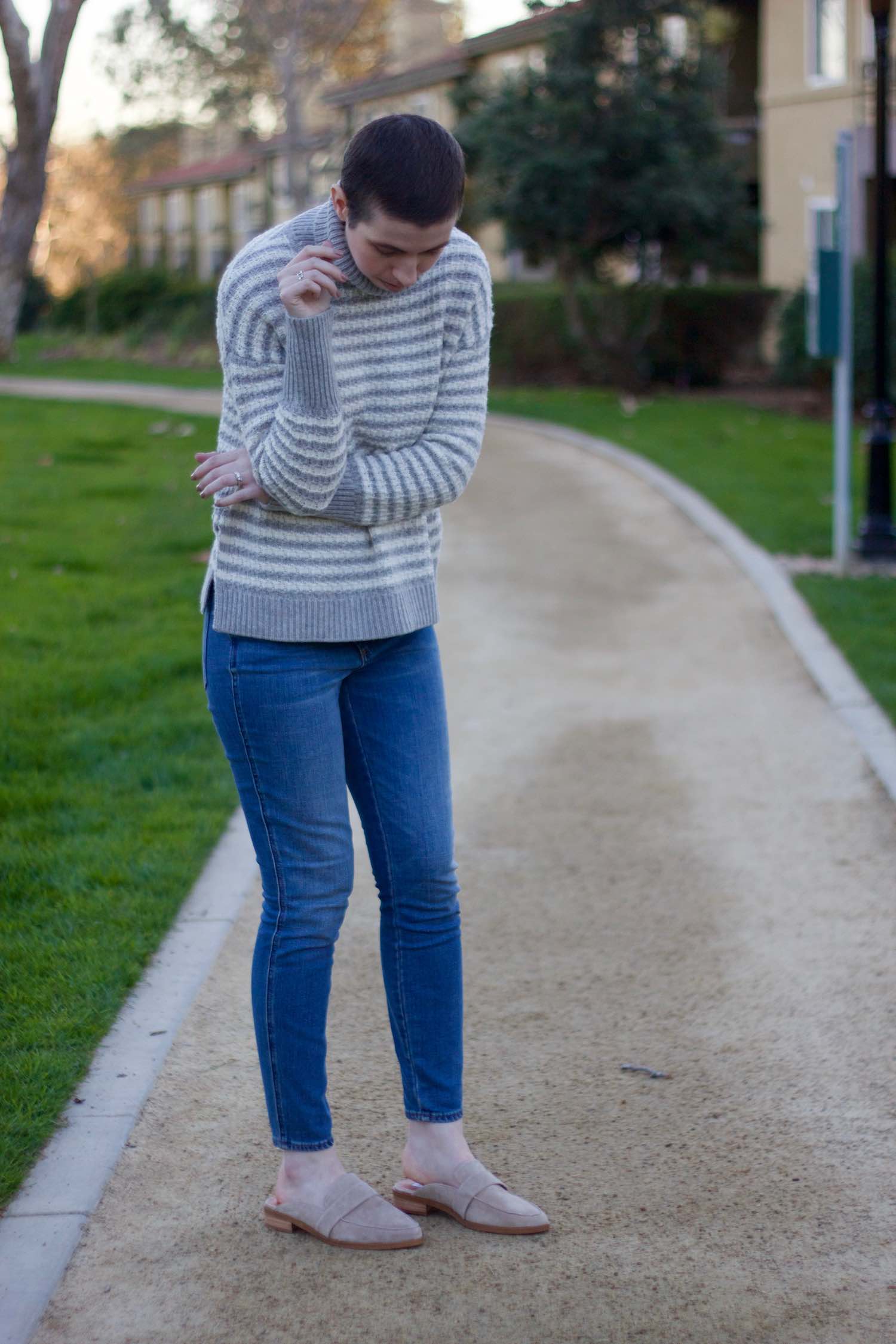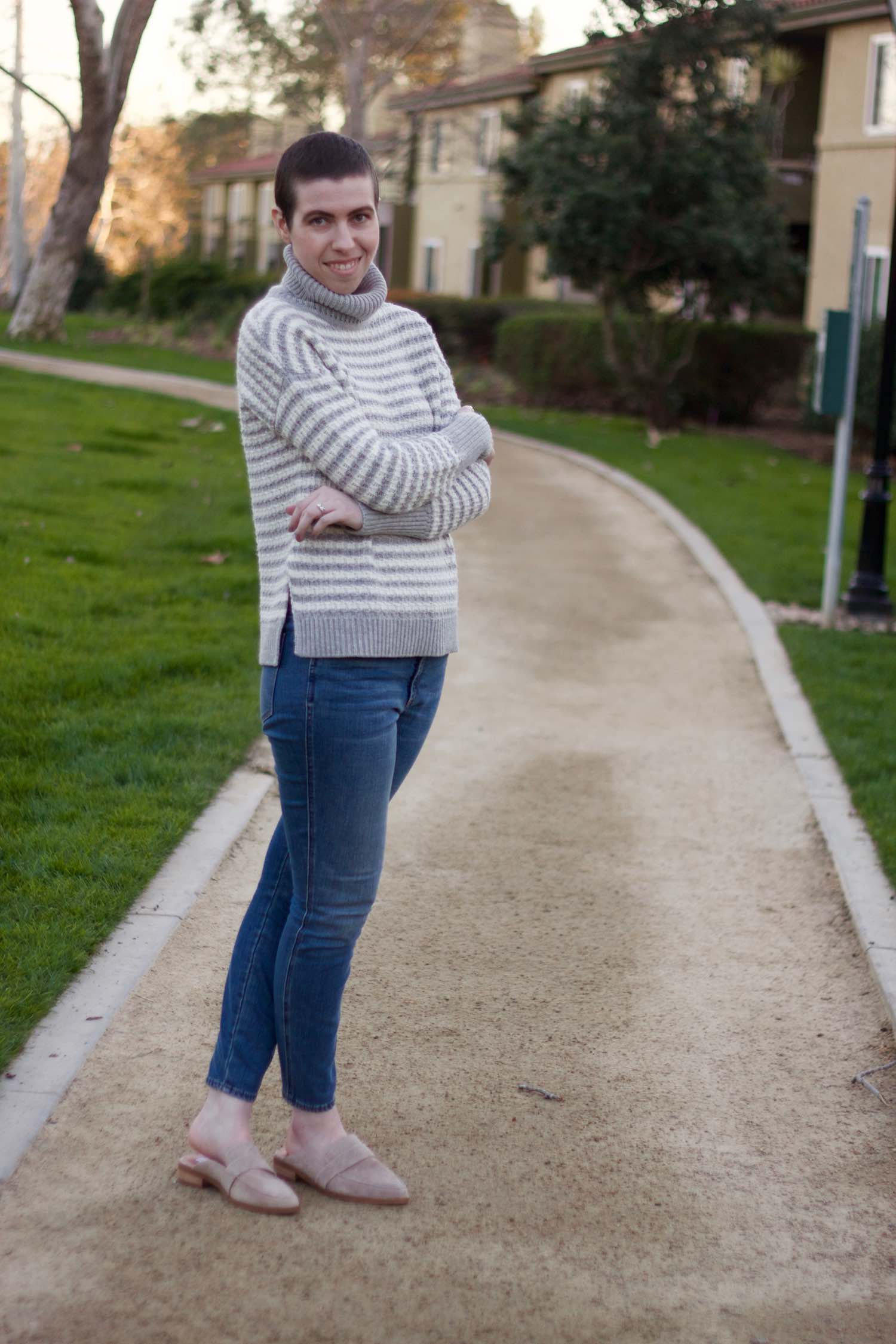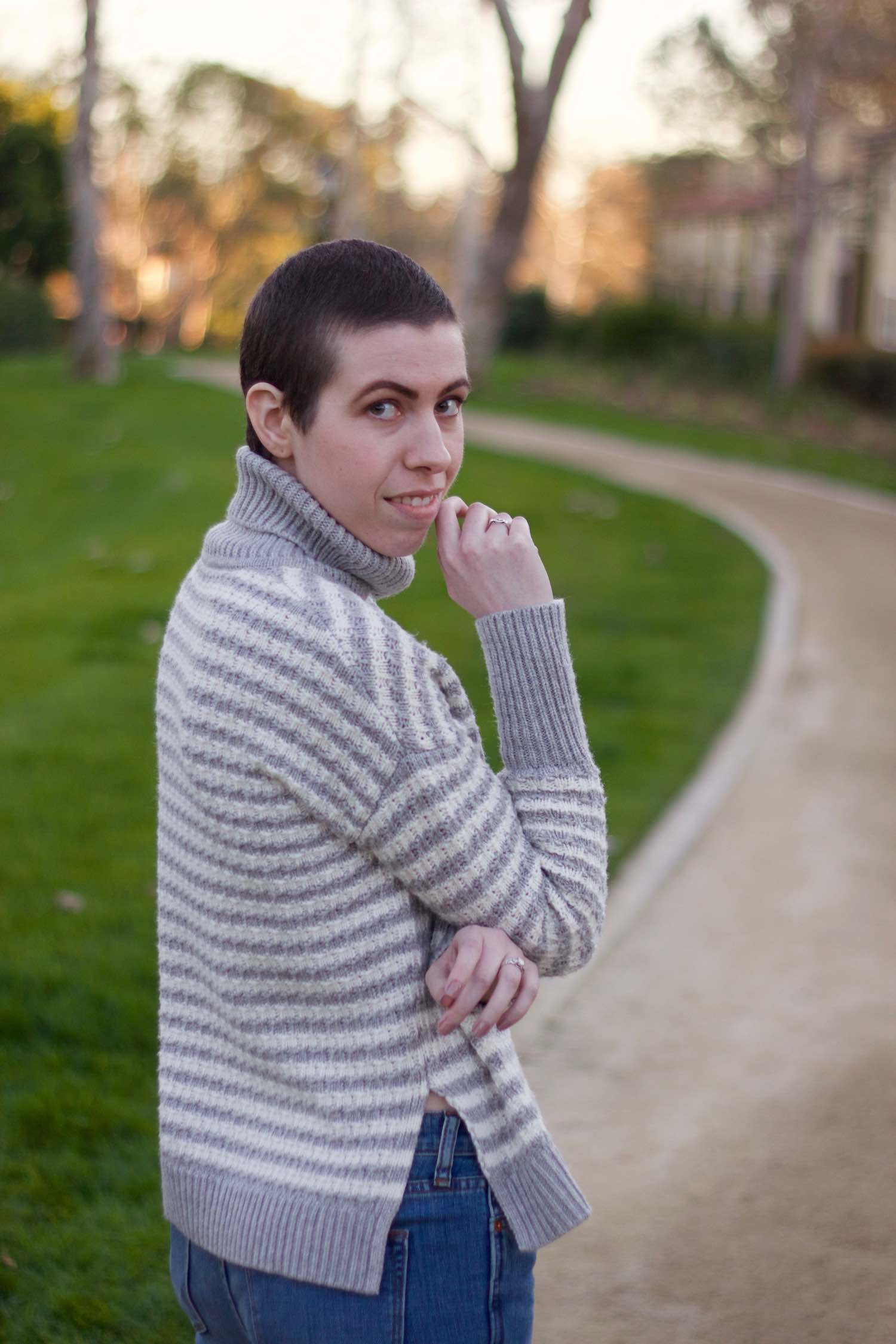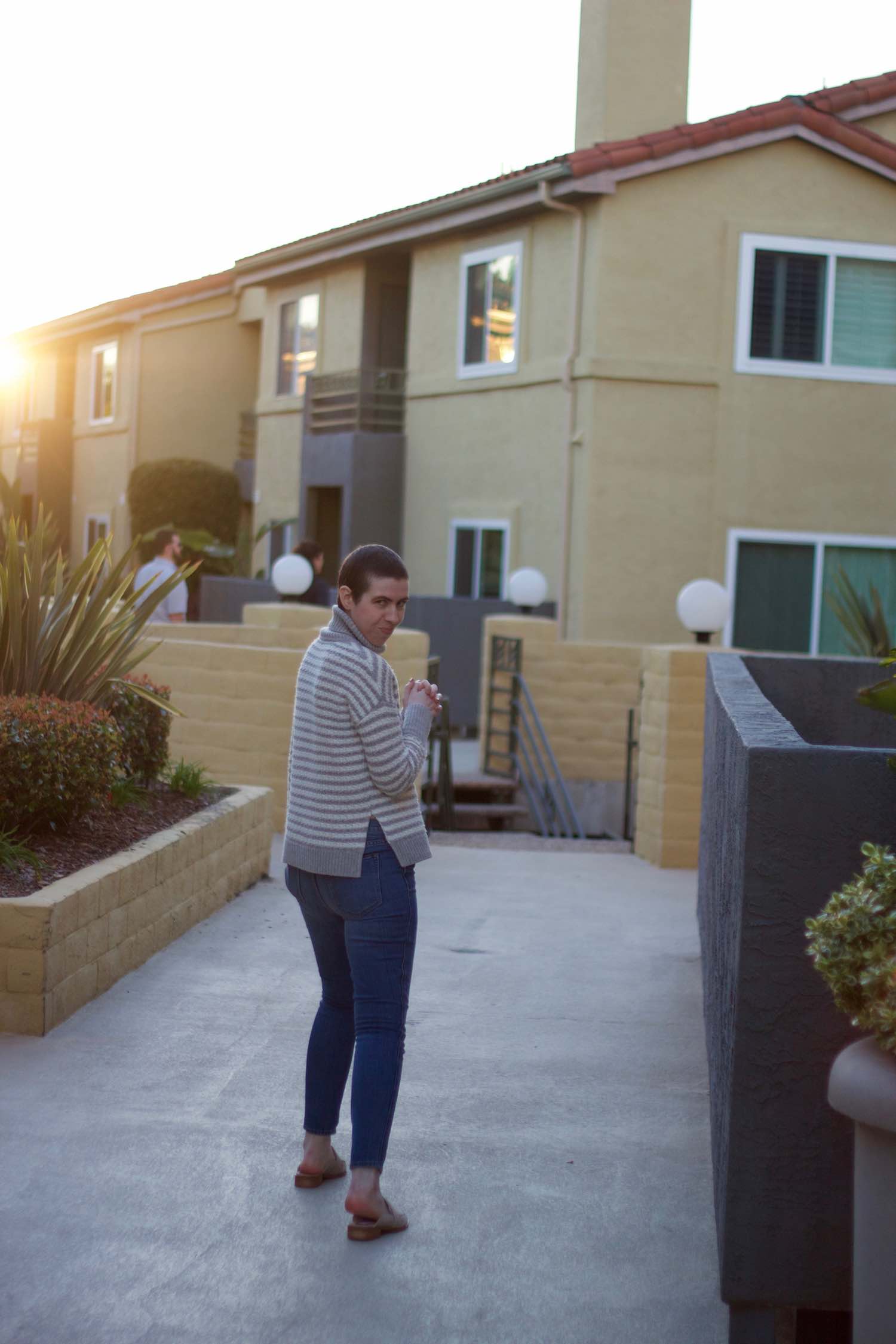 Sweater: Gap; Jeans: Gap; Mules: Steve Madden
I recently looked at this Gap sweater online and almost bought it like three times, but then decided I didn't need another striped sweater in my life. Crazy, right?! But then the darn thing kept popping up all over my various social media outlets just begging for me to purchase it. Well played, Gap, well played. And then it went on sale, and I finally just decided to do it. And I'm glad I did because it is the epitome of cozy.
I love me a good turtleneck because I feel like I can just snuggle up right inside of it.
I wore this look with a pair of thrashed moccasins for the majority of the day and then decided to put on some real shoes for photo-taking purposes. Not that you guys wouldn't love to see my ratty slippers...
P.S. I call that last photo, "The Super Sneak." It's the face I make when I'm pretending to be creepy. Or maybe, I actually am just creepy...You can decide.